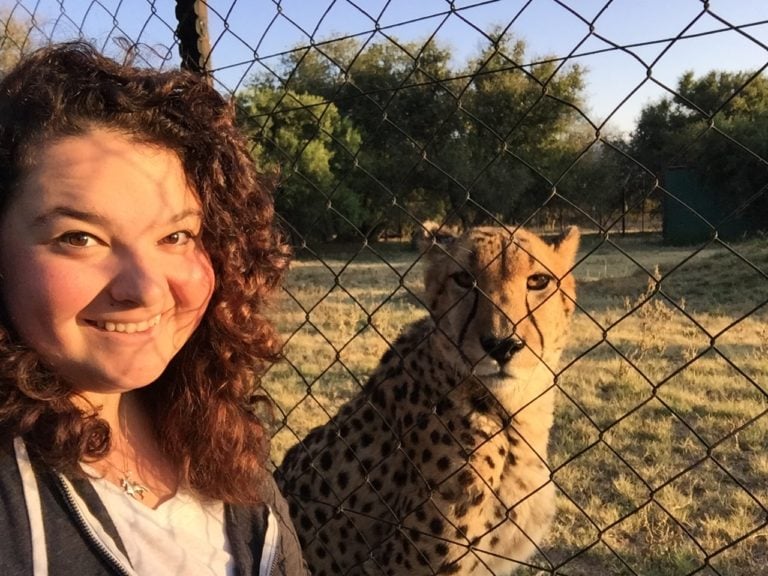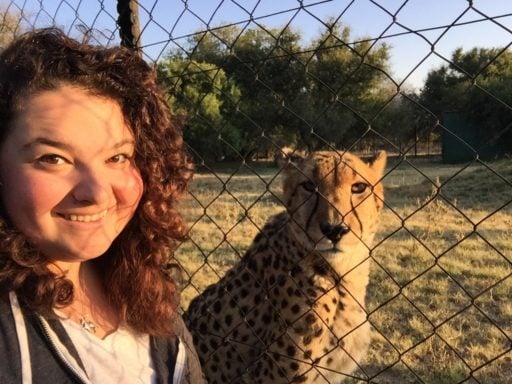 Loop Abroad is proud to provide meaningful, real-world STEM education through veterinary and conservation study abroad programs across the world. Our mission is to make a positive impact on animal welfare and marine and wildlife conservation around the world by partnering with responsible, local organizations to support them in their efforts while at the same time offering our students unprecedented opportunities for hands-on learning across all programs. Loop Abroad is very proud of our Gilman scholars. As such, the Loop Abroad team is committed to helping students:
Become better-educated individuals who can give back in their professional careers and work across cultures,
Enhance global perspectives by developing awareness and appreciation of the similarities and differences across and within cultures,
Build interpersonal skills and communications, and
Contribute positively to our shared global society as internationally engaged citizen-leaders.
With diversity and inclusion at the forefront of our values, Loop Abroad promotes women and diversity in leadership and in STEM fields within our company and through our students. Loop Abroad leads the veterinary study abroad field and is setting standards for pedagogy, health, and safety in challenging contexts. As an active member of the Forum on Education Abroad, we strive to follow its Standards of Good Practice in all our operations as we pursue our educational mission by:
Providing transparent, fair, and ethical selection to promote equity and accessibility throughout the application process
Adequately preparing students for the challenges of study abroad with pre-departure resources and on-site orientation upon arrival
Prioritizing student learning and development with a curriculum that leverages the unique volunteer experiences offered in their chosen program
Ensuring students and their academic work is supervised and evaluated by veterinarians with appropriate experience and knowledge in their field
Our Story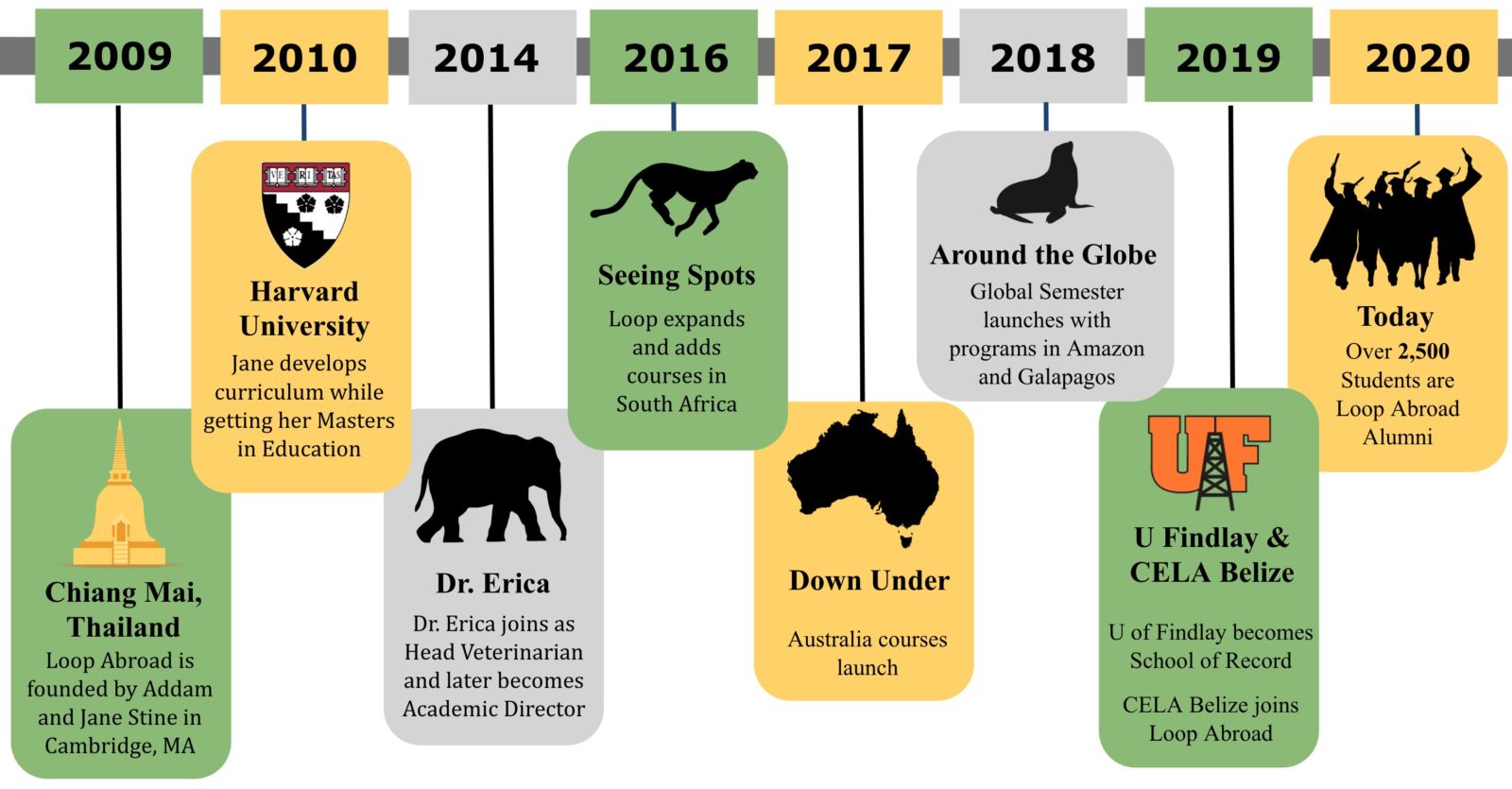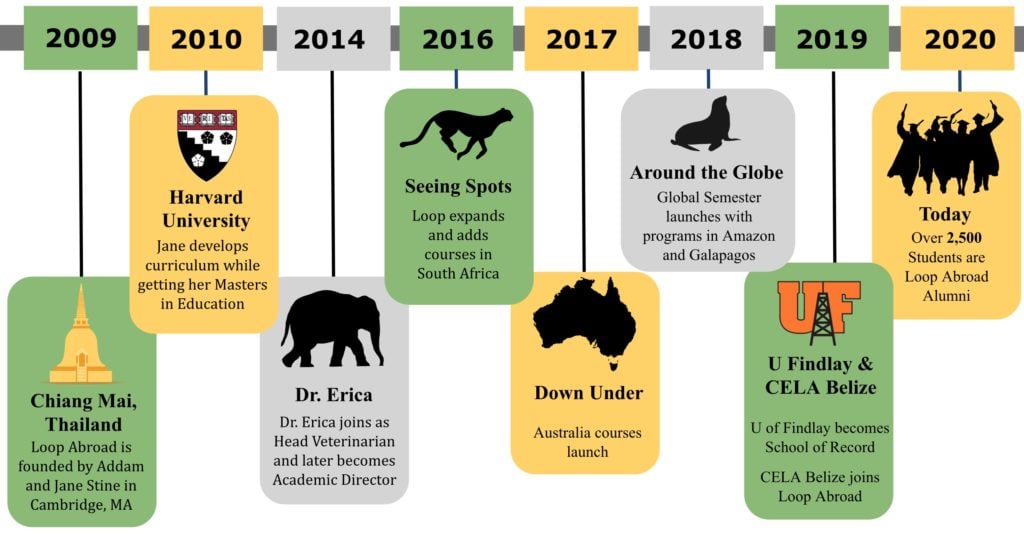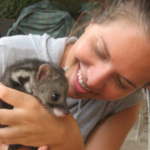 Jane Stine, JD, M.Ed. co-founded Loop Abroad while earning her Masters of Education at Harvard University. She now serves as the Managing Director and has been shortlisted for a Women in International Education award for her work in increasing diversity in STEM study abroad.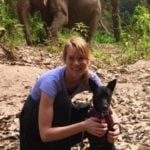 Loop Abroad is also led by Dr. Erica Ward who serves as the Academic Director overseeing veterinary curriculum and protocols. Dr. Ward holds a DVM from Michigan State University and is an adjunct professor at the University of Findlay. She has worked as an elephant veterinarian in Thailand since 2013 and travels worldwide leading pre-veterinary and veterinary field courses.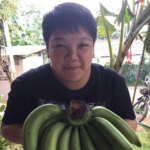 In Thailand, the home of our first and still our flagship program, Kitiya "Kay" Pinmaneenopparat serves as our Country Director. Born and raised in Bangkok, she worked for three years as a trainer for the U.S. Peace Corps and then moved to Chiang Mai to join the team. She brings her passion for both meaningful experiences for students and a positive impact on communities.
Academic Credit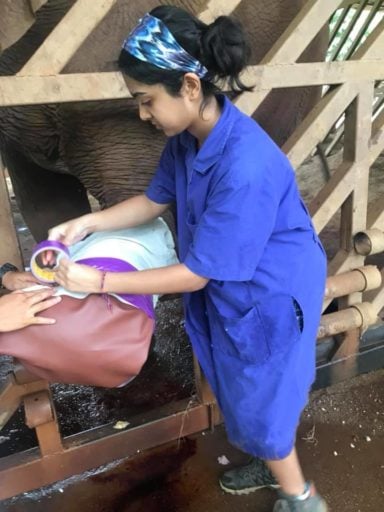 Loop Abroad is pleased to be able to offer students university credit through our US School of Record, the University of Findlay. Read more on the University of Findlay website. Our programs feature a "for vets, by vets" approach. By having a veterinarian as our Academic Director, we are able to ensure each course's curriculum is designed to fit the educational needs and interests of aspiring veterinarians. Each program has one veterinarian per group to teach the course as well as a local supervising vet to make sure everything is culturally appropriate and to facilitate cross-cultural learning. This, coupled with our small class sizes of 12 students maximum per group, allows our field courses to be academically challenging while also providing students with proper supervision and guidance to ensure quality learning. Unlike a medical shadowing program, these field courses grant students unique hands-on experiences that they might not otherwise have before applying for vet school. In our programs, student learning includes lectures and assignments but goes beyond shadowing to actively involve students in the procedures and care given to the animals featured in each program. Our US and local veterinarians and instructors are there to teach and supervise students as they practice a wide range of care, including building enrichments, suturing, blood draws, providing physical exams, assisting in canine and feline neuter surgeries, and so much more. As short-term study abroad in STEM fields continues to grow, we welcome colleges and universities to review our syllabi, lecture and lab hours breakdowns, and safety procedures, or to join us on a site visit to any of our locations. We are committed to ensuring that our student experience is not only safe and engaging, but also valuable and respected professional development that helps them to meet and exceed their academic goals. It is important to Loop Abroad and our partners to remind students and visiting faculty-led groups that one of the core tenants of caring for and researching wildlife is to avoid handling wildlife whenever possible. While our students do have unique opportunities to be in close proximity to wildlife and other animals, any interactions with or observations of wildlife are designed to balance educating students with minimizing stress to the animals under our care. Students in our semester program should expect the courses to be similarly rigorous to the courses on their home campus. Most of our semester students' grades abroad with us are similar to their grades on their home campus. Semester courses are fast-paced and best suited for a student with a GPA of 3.0 or better and a demonstrated interest in science. All course syllabi are available for download here: request syllabi If you need an example transcript, please contact us. If you need any further documentation including examples of course curriculum, please don't hesitate to contact us.
Faculty-led Programs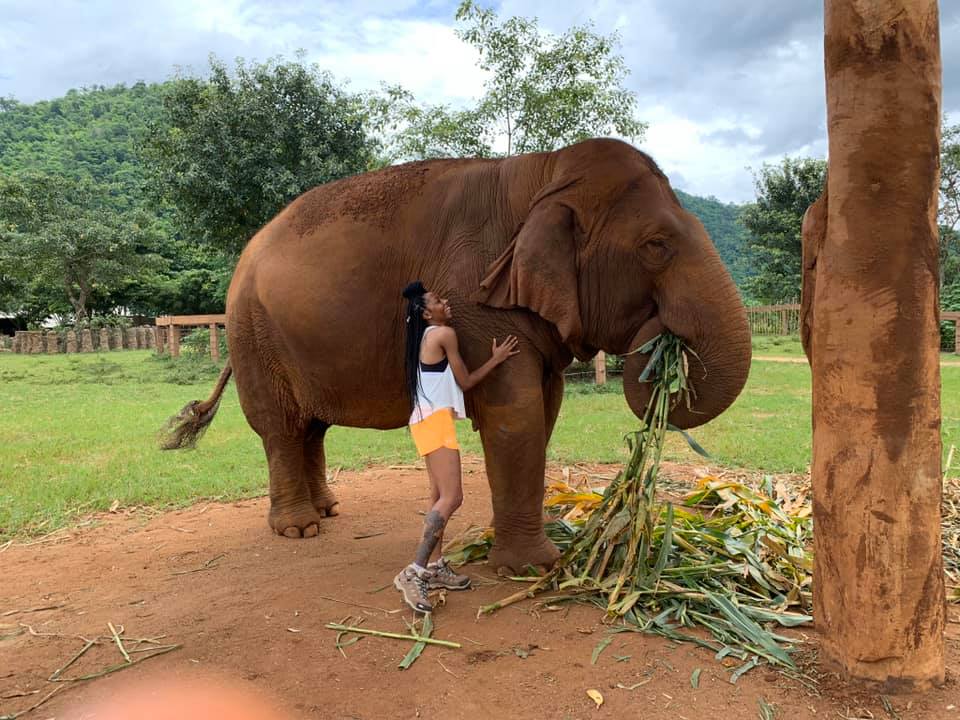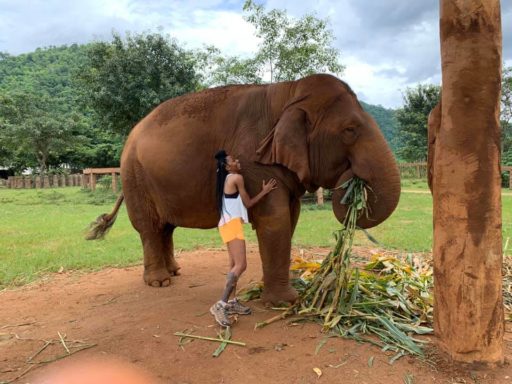 Thinking of planning an educational trip for your group? Loop Abroad can provide the expertise for your faculty-led groups. Our experienced staff and diverse faculty can design and facilitate a trip for you, which means less work for you and a custom trip that takes advantage of our local relationships to give your students the experience of a lifetime. Faculty-led groups through Loop Abroad ensure you're getting the right program to satisfy the educational interests and learning objectives for your students. What we offer:
Faculty-led groups for any of our existing courses
Fully customizable course for groups of 8+ in any of our locations
Research options in all locations for different lengths of time
Discounted student tuition
Direct-enrollment options for our courses
Pre-program support and on-site orientations
Group flights and flight logistics
All in-program logistics including transportation, meals, housing, staff, activities, and curriculum
Whether you teach high school students, college students, or veterinary students, we can work with you to create the perfect program for you in Thailand, South Africa, Australia, Ecuador, or Belize. If you are a teacher, professor, or education professional who would like to arrange a program for your students, please contact us and download our brochure for more information.
Customize Your Level of Involvement
Faculty who organize faculty-led programs through Loop Abroad travel on their program with us for free. You as the arranging faculty can decide how involved you want to be in the program. If you have a course you want to teach and would like to have total control over the academic material in course time, you can. If you want to have some input and then participate in the program along with the students, that's fine too! If you want us to handle everything while you simply relax, we are well-equipped to do so.
Why Choose Loop Abroad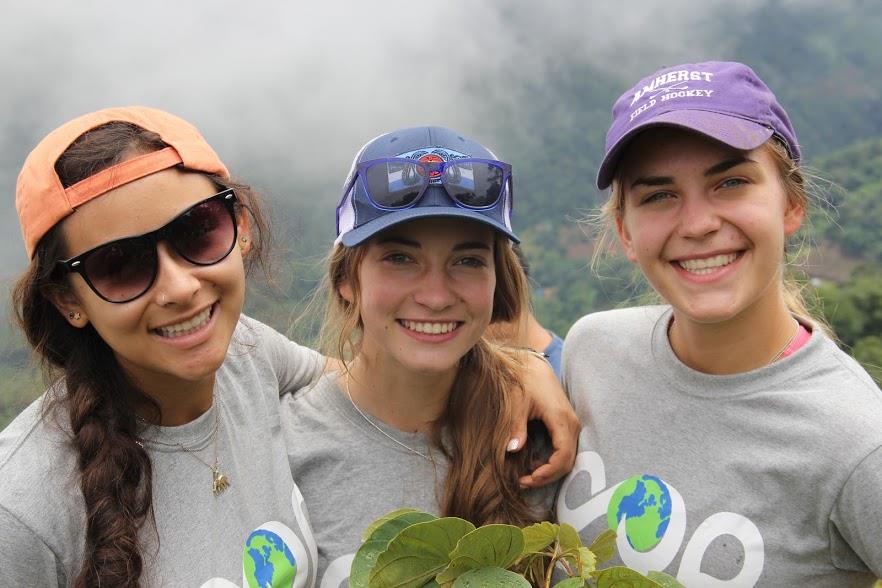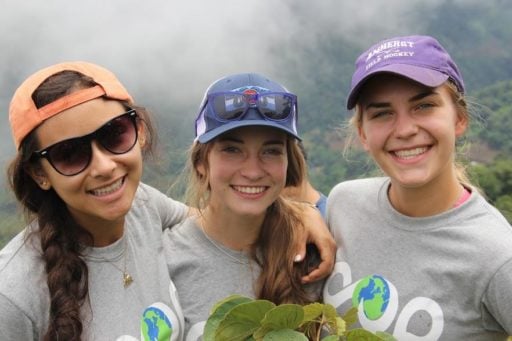 Loop Abroad focuses exclusively on animal-based programs. Instead of a voluntourism model, we follow a study abroad model where the education of our students is our first priority, and we support local animal welfare organizations through student tuition dollars and education. We focus on small groups (a maximum of 12 per group) led by experienced staff. Our veterinary programs are each led by a veterinarian.
Contact Us
We invite you to contact the Managing Director (Jane Stine) directly at [email protected] to start right away in getting your faculty-led program set up!
Safety
Loop Abroad is leading the field in safety standards in both our travel logistics and curricular activities. Learning and practicing the proper health and safety protocols while working with animals is often the central theme of our veterinary courses. Students are evaluated on their understanding and practice of these protocols in order to both keep themselves and the animals safe. Putting safety first prepares students for a career in which safety is paramount. Going beyond the experiences that students might have on-campus or through internships at home, our courses also teach students how to apply veterinary knowledge and safety protocols in diverse cultural contexts. In addition to practicing proper health and safety protocols when working with animals, Loop Abroad maintains the utmost care when it comes to the safety of students. Here are 10 major ways in which Loop Abroad works to keep its students safe and happy throughout their programs: 1. Locations – We choose program locations where we have local partnerships and where students are welcomed by our Loop staff and local staff with open arms. Countries with developed tourism industries, quality medical care, and developed infrastructure such as wireless networks make our programs easy and accessible for even first-time travelers. 2. Housing – Loop Abroad students in all countries stay in safe and secure lodging with staff on the premises. Rooms are separated by gender. 3. Ground Transportation – Students travel in Loop-approved transport with excellent safety records and are not allowed to rent cars or to use motorbikes. Except for free days on certain programs, all transport is provided for students and arranged by Loop Abroad. 4. Staff – Each program has its own staff leader as well as local partners, often tour guides and/or local vet partners. Our average faculty:student ratio is 1:6. We have on-site support staff for each location. Veterinary programs are led by veterinarians (DVM) and supported by local veterinary staff. 5. Student Groups – Because our programs are not open enrollment, each student in each group has been chosen after submitting an essay, transcript, and two academic or professional references. Average group size is 10 students (maximum is 12). For many students, Loop Abroad is their first trip out of North America. Our staff are equipped to help them make the most of their experience and to feel supported throughout their trip. 6. Food and Water – Our truly all-inclusive pricing includes all meals, except for on programs with announced "free days". We are committed to providing safe, healthy meals and a number of options at each meal. In addition, we can provide for vegetarian, vegan, gluten-free, or other meal sensitivities but students should understand options may be limited. Filtered water is available in all program locations and with all meals. 7. Air Travel – Over 95% of Loop students choose to travel on our group flights from the US. This option not only allows students to get to know one another, but ensures they do not have to travel alone and that they are supported during their travel. Students making other travel arrangements that are pre-approved by Loop Abroad can still be met by Loop Abroad staff upon arrival at the airport. 8. Pre-trip preparation – As they complete their application and Enrollment Paperwork and read their trip preparation documents, students will have a clear understanding of what to expect and what's expected of them, from safety rules to what to pack. Being well prepared helps students feel relaxed and prepares them for a safe and excellent experience! A welcome and safety orientation on-site once they arrive with further enforce the most important safety points of their successful adventure. 9. Communication – Loop Abroad staff are available 24/7 in case of an emergency during your program. Students can use our phones to reach home if needed. Free wifi is available at most program locations. It is usually easy for students to stay in touch with home throughout their programs. 10. Expertise – We partner with amazing, respected organizations at each program location, to ensure our students' experience is not just positive but profound. The safety and security of our students is our first priority. We are happy to answer any safety questions by email, phone, or scheduled Skype meeting. We are also happy to put you in touch with students or parents from past summers to talk about their experiences. Be sure to check out the student reviews and news coverage about our programs. We are confident that the more you learn about the Loop Abroad experience, the more certain you will be about our safety standards!
Advisory Board
Loop Abroad's Advisory Board of Veterinarians is composed of leaders in the field of animal science and study abroad. Helping to guide the strategic vision of the company, the Advisory Board provides valuable feedback from different perspectives of the veterinary field to ensure that Loop Abroad's programs are high-quality and meet the expectations of not only our students but also their universities and future vet schools. Advisory Board members provide advice regarding matters such as program development and meeting veterinary education standards, ensuring inclusion and accessibility to diverse populations, ongoing evaluation of relationships with partner organizations and continued outreach, and reviewing coursework language and presentation styles for areas to improve. The Advisory Board is composed of no less than three members at any given time, each voluntarily serving on an annual basis with the option to extend, based on the discretion of Loop Abroad and other board members. The board meets formally once a year. Board members are selected based upon their years of experience in the veterinary field, levels of expertise, areas of interest, and commitment to the field of education abroad. Loop Abroad is proud to have such an esteemed and dedicated advisory board helping to shape the strategic vision of the company.
Board Members
Dr. Erica Ward "Dr. Erica Ward teamed up with Thailand's Mahidol University and several US researchers to conduct a study on cardiac biomarkers in Asian Elephants (Elephas maximus). After months of preparations, the team collected samples from more than 60 elephants in April and May 2019. The goal of the study was to establish reference intervals for plasma concentrations of cardiac troponin I, a biomarker specific to myocardial tissue and highly conserved across all taxa. Further studies are warranted to investigate the diagnostic potential of plasma cardiac troponin I in Asian elephants. This project was conducted in accordance to the Mahidol University Institutional Animal Care and Use Committee protocol."
Reading List
Learn more about Thai culture, conservation, elephants, or veterinary medicine
None of these books are required reading. You can purchase any of the books on our suggested reading lists at the links below.*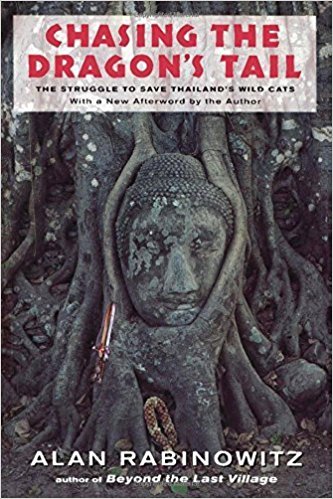 Chasing the Dragon's Tail: The Struggle to Save Thailand's Wild Cats, by Alan Rabinowitz. Alan Rabinowitz is one of the leading authors on protecting large cats in the wild. He is the director of the Science and Exploration Program at the Wildlife Conservation Society, and has led research expeditions all over the world. He is known for founding the world's first jaguar reserve, which lies in Belize. This book is a sad and beautiful tale of the author's struggle to understand Thailand and to help save the wild cat population of Thailand.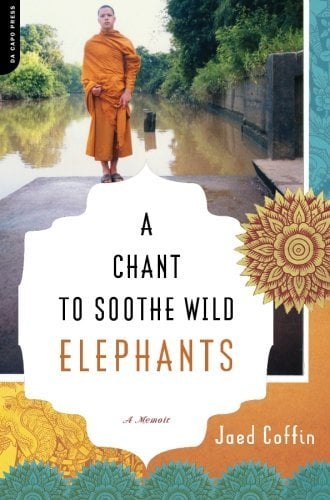 A Chant to Soothe Wild Elephants, by Jaed Coffin. Jaed Coffin lives in Maine, and was raised in the United States as a Thai American. When he was twenty-one-years-old, he left college life in New England to be ordained as a Buddhist Monk in his mother's native village of Panomsarakram, Thailand. This book is the story of his time in Thailand, and explores themes of displacement, ethnic identity, and cultural belonging. (NOTE: this book isn't about elephants.)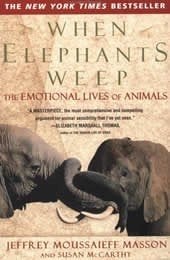 When Elephants Weep: The Emotional Lives of Animals, by Jeffrey Moussaieff Masson and Susan McCarthy. This New York Times Bestseller was heralded as "A masterpiece, the most comprehensive and compelling argument for animal sensibility…". Elephants are the national animal of Thailand, and are an important symbol in religion and culture there. They are also intelligent, social animals who are on the brink of extinction in Asia and Africa. This text is a great exploration of the emotional lives of elephants and an eye-opening tale for students of conservation and the behavior of animals, human or otherwise.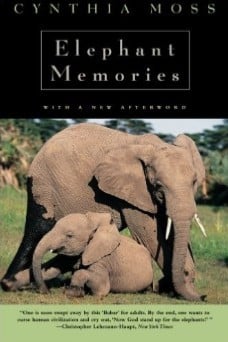 Elephant Memories, by Cynthia Moss. Cynthia Moss is founder and director of the Amboseli Elephant Research Project in Africa. As a study of a family of African Elephants in Kenya over twenty-seven years, this book is a moving and important book. "One is soon swept away by this 'Babar' for adults. By the end, one wants to curse human civilization and cry out, 'Now God stand up for the elephants!'", wrote Christopher Lehmann-Haupt of the New York Times.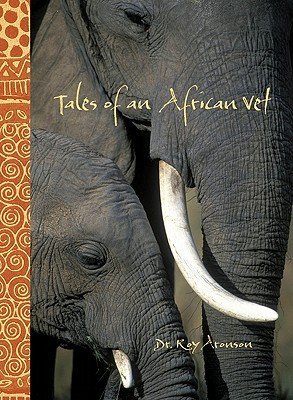 Tales of an African Vet, by Dr. Roy Aronson Booklist says, "For a veterinarian, it's one thing when one's patients are cuddly pet cats, dogs, and the occasional hamster. It's quite another when the cats turn out to be cheetahs, the dogs are part wolf, and the hamster? Well, that could be anything from a gorilla to an elephant, a puff adder to a crocodile. Through equal parts luck, timing, and desire, Aronson augmented his 25-plus-year career as a small animal veterinarian in South Africa with house calls to treat some of the world's largest and most dangerous creatures. Except that in Aronson's case, the "house" was anywhere from a rhino's cage at the renowned Pretoria Zoo to a lion's pride in the densest African bush. The case histories of the animals treated in these treacherous locations provide an exhilarating glimpse into the lives of numerous valuable and endangered species. As intrepid as Indiana Jones and as compassionate as Dr. Doolittle, Aronson shares harrowing, and sometimes humorous, adventures in an engrossing memoir about an unexpected career."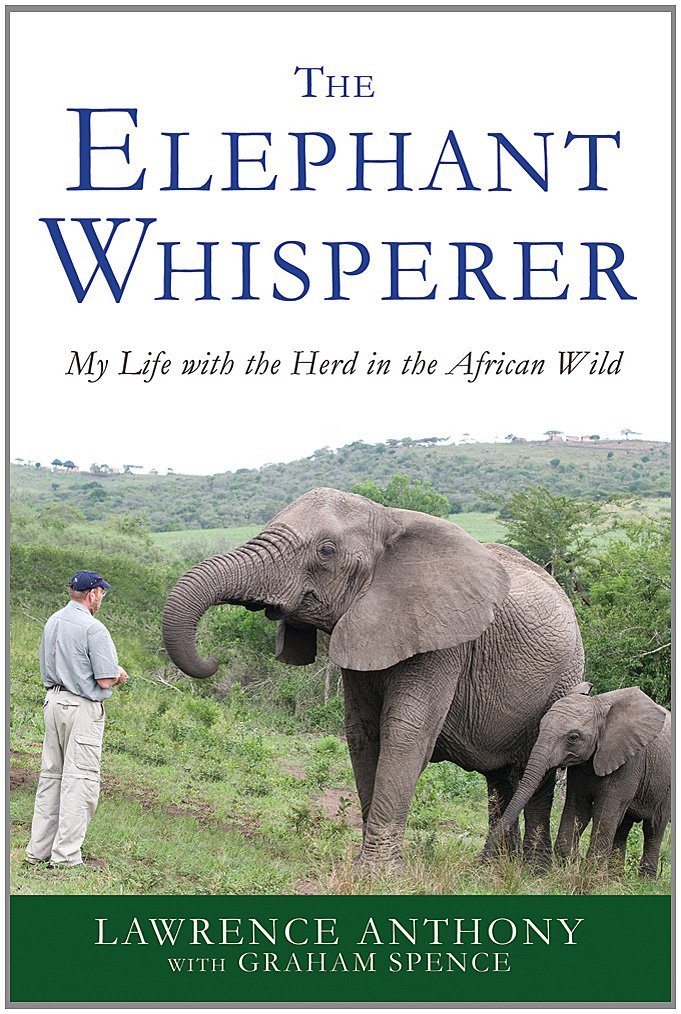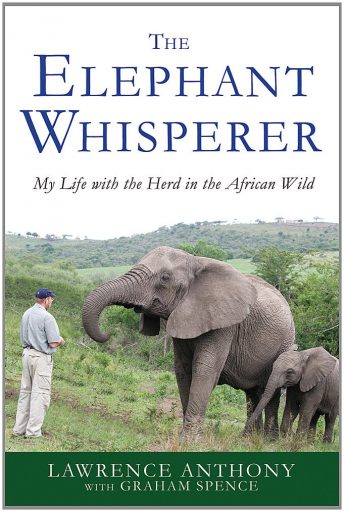 The Elephant Whisperer: My Life with the Herd in the African Wild, by Lawrence Anthony Publisher's Weekly says, "In 1998, prize-winning conservationist Anthony (Babylon's Ark: The Incredible Wartime Rescue of the Baghdad Zoo) purchased Thula Thula, "5,000 acres of pristine bush in the heart of Zululand, South Africa," transforming a rundown hunters' camp (dating to the 19th century) into a wild animal preserve and a center for eco-tourism. In 1999, Anthony agreed to take in a herd of "troubled" wild elephants, the first seen in the area in more than a century. Winning their trust, becoming deeply attached, and even learning how they communicate (deep, rumbling "whispers," sensed rather than heard), Anthony took enormous risks in the form of enraged elephants, distrustful neighbors, and poachers. Over time Anthony succeeds in his larger goal, winning support from the six Zulu tribes whose land borders the reserve ("most Zulus … had never set eyes on an elephant"); they eventually join Anthony's venture as partners in a larger conservation trust. An inspiring, multifaceted account, Anthony's book offers fascinating insights into the lives of wild elephants in the broader context of Zulu culture in post-Apartheid South Africa."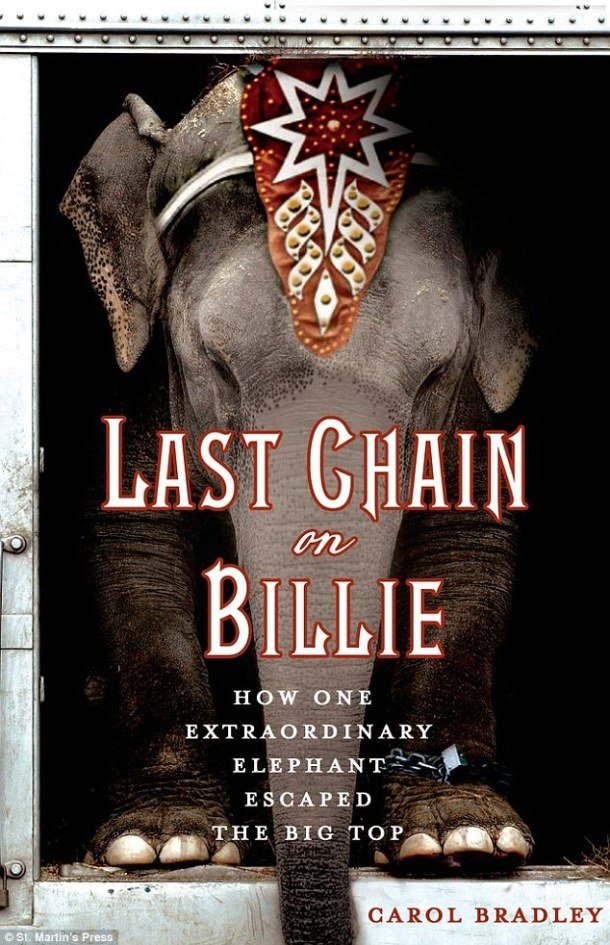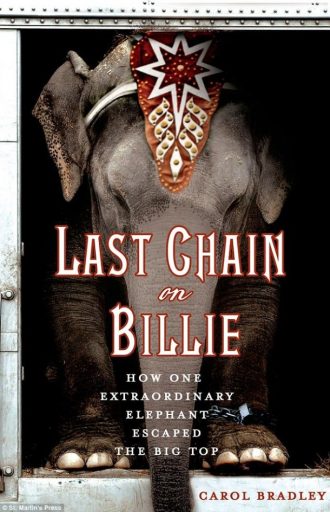 Last Chain on Billie: How one Extraordinary Elephant Escaped the Big Top, by Carol Bradley " Like the majority of captive elephants, Billie was captured as a calf, surfacing in the U.S. in 1966 as a four-year-old. After several years in a private zoo, she joined the circus, where she was trained to perform. Circuses are an extremely demanding environment for elephants, with constant travel from one town to another, multiple shows per week, and continuous noise. Although she learned difficult tricks and was a star, Billie rebelled and began to be known as a difficult elephant, gaining a reputation for attacking her trainers. Meanwhile, two former elephant trainers had grown disenchanted with circuses and the distorted lives that circus elephants lived, and they decided to found a sanctuary for former performing elephants in Tennessee. The story of how Billie got to the Elephant Sanctuary, and of how the sanctuary overcame the prejudices of both the circus and zoo communities, is both heartrending and uplifting. Full of details of the brutal life endured by performing elephants, of battles between Billie's owner and the U.S. Department of Agriculture over her ultimate fate, and of Billie's eventual adjustment to a life of freedom, Bradley's newest has produced a well-researched winner." – Booklist
*Links are affiliate links – thanks for helping to support Loop Abroad!