We are working with WAWI to collect funds to help provide Bravecto to the dogs at ARK dog shelter in Thailand. If you want to help, please read more below!
What is ARK?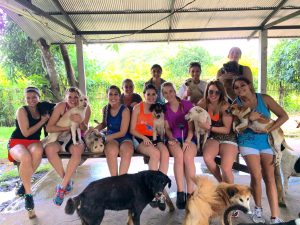 ARK is a small dog shelter outside of Chiang Mai, Thailand. Loop Abroad runs some parts of its Veterinary Service programs there. Most dogs at ARK will be there for their whole lives, and we want to help support this local organization and keep the dogs healthy and happy. Loop does not own the shelter, but we like to take the advice of our veterinarians and, as long as the local staff agrees, provide whatever we can to help the dogs there.
Our veterinarians have advised us that providing Bravecto to the dogs at ARK would greatly help to improve their quality of life, so we're happy to undertake this project!
What is Bravecto?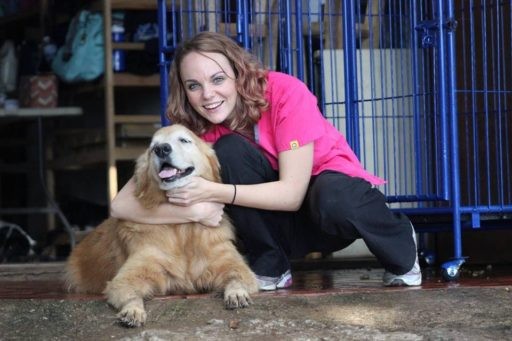 Bravecto is a highly effective flea and tick prevention that comes in the form of a flavored chew. It is very effective at keeping ticks off dogs in the tropical environment of Thailand, where many other medications don't work well. It is, however, expensive. The cost to treat one dog for the year (Bravecto is taken four times a year) is between $25 and $45 depending on the dog's weight.
Many of the dogs at ARK suffer from illnesses that are transmitted by ticks. Providing Bravecto is a great step to keeping them healthy, happy, and comfortable.
Treating all the dogs at ARK will cost about $5,000 – every year! But just because we can't treat them all, doesn't mean we shouldn't do something.
What is Loop doing to help?
Loop Abroad has pledged $1,000 toward purchasing Bravecto for the dogs at ARK, which will be administered at the end of the summer. If you want to support a dog at ARK by donating toward the purchase of Bravecto, you can do so here, and then we'll be able to provide Bravecto for even more dogs.
Loop Abroad is also covering all processing fees on your donation. That means if you donate $25, all $25 goes toward the purchase of Bravecto.
How do I donate?
You can make a donation by credit card or debit card at the link below. Thank you!