Thailand Adventure Bonus Week
Read student reviews on GoOverseas and GoAbroad!
Spend a week exploring the best culture and adventure activities that Chiang Mai has to offer!
Who It's For:
This Bonus is designed for students in our Veterinary Service programs who would like to spend a week exploring the best culture and adventure activities that Chiang Mai has to offer. It is only available to students who are enrolled in and linking to a two-week Loop Abroad program.
Dates
June 29 – July 6, 2020
The Adventure Bonus Week can be linked seamlessly with any program taking place:
June 13 – June 29, 2020
*Program begins with departure from Chiang Mai, Thailand. Groups will return to the US on final program date, plus or minus one day depending on time of departure.
Tuition
Tuition is $1,250 USD. Linking the Adventure Bonus Week with a program will not increase airfare.
The Adventure Bonus Week does not qualify for the $100 combined program discount when added to a program. Financial aid is not available for the Adventure Bonus Week.
Itinerary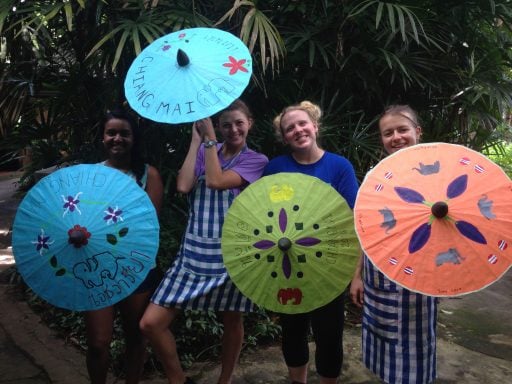 Discovering Chiang Mai on a guided tour of the ancient walled city
Visiting a local craft village to learn the Thai art of making mulberry paper
Spelunking through the ancient Chiang Dao caves by hand-held gas lantern
Learning how to turn beans into chocolate bars, with a tasting
Traveling to the top of Doi Inthanon, Thailand's tallest mountain
Trekking to a hill-tribe village in the jungle and spending the night at a hot springs resort
Rafting a jungle river
Swimming in a rain forest waterfall
Meditating and learning about Buddhism from Buddhist monks
Discovering night markets and street markets
Eating all the best flavors of Thailand
Exploring the amazingly intricate white temple in Chiang Rai
Soaring through the jungle thirty times on Thailand's longest zipline course*
Cooking Thai dishes at an outdoor cooking class*
* your chance to do whichever one you had to skip in your first program!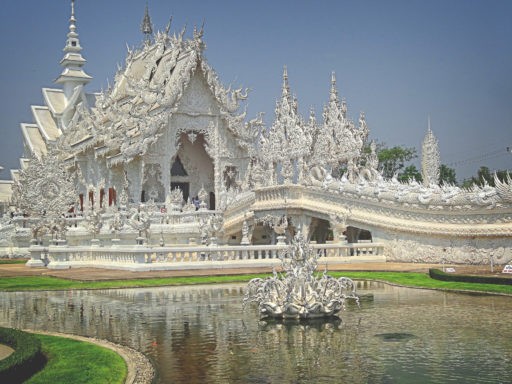 Your itinerary may vary slightly based on weather, holidays, and a number of other factors.
If you combine a program with a bonus week in a different country, you may have to depart your program one day early depending on flight schedules.