Updated: July 13, 2023
All listed travel programs are scheduled to run. If you are personally unable to travel for any reason, skip ahead.
We have been running programs continuously since Summer 2021 when our students' tuition helped re-open two wildlife clinics and a sea turtle research project in Costa Rica among many other animal welfare and conservation success stories.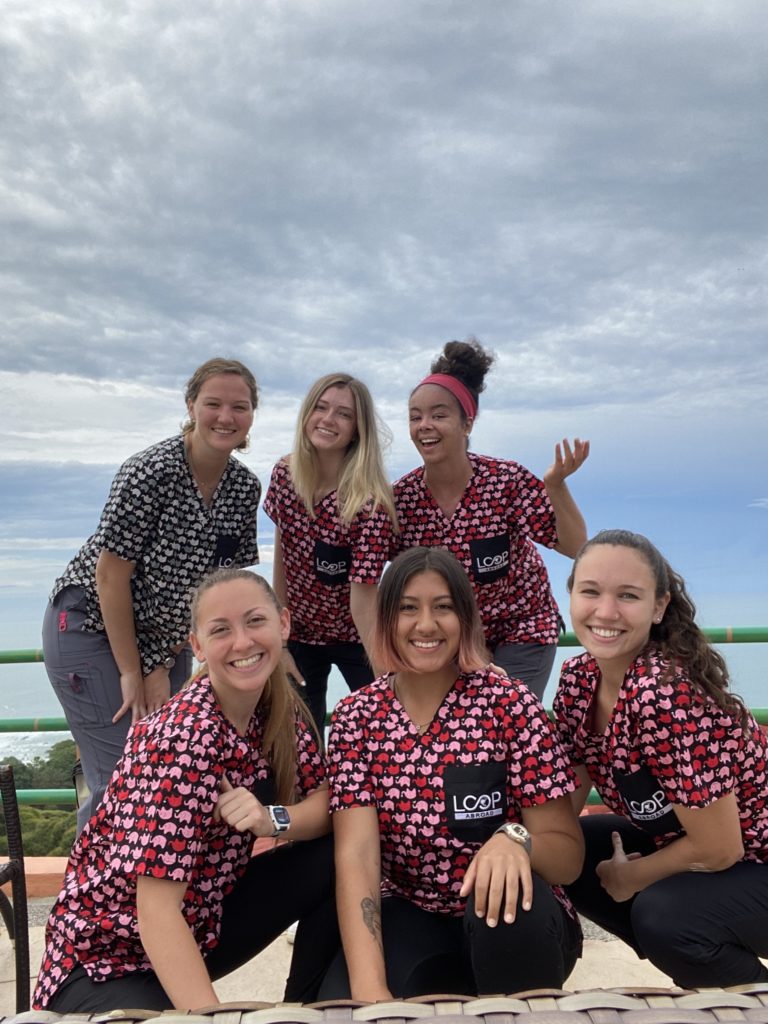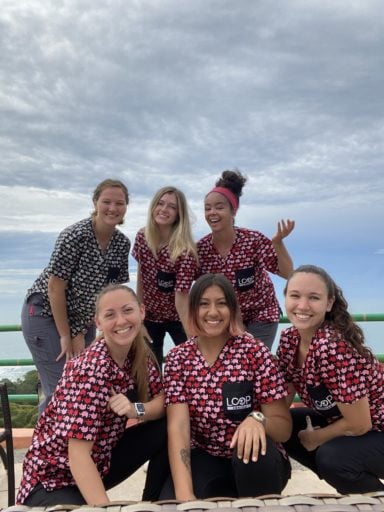 We continue to provide the excellent experiences our students have come to expect while maintaining excellent health and safety standards. 
HOW WE ARE KEEPING YOU SAFE
We have kept our case number low by implementing the following safety standards:
Requiring all students test negative within 2 calendar days of departing for program countries

Recommending that all students and faculty be vaccinated for COVID-19

Following US CDC protocols for testing students or staff who show COVID-like symptoms, isolating students who test positive, and testing those who have been exposed

Adhering to local health requirements related to masking, testing, and isolating in each program country and at each program site
COVID VACCINES RECOMMENDED – NOT REQUIRED – STARTING AUG 20, 2023
For programs with start dates before August 20, 2023, we continue to require all participants and faculty to be vaccinated against COVID-19. We have had this requirement since January 1, 2022 and are unable to offer any exceptions to it.
For programs starting after August 20, 2023, COVID-19 vaccinations are still recommended but they will no longer be required.
WHAT IF I TEST POSITIVE FOR COVID-19 RIGHT BEFORE MY PROGRAM?
First, you must report your test results to Loop Abroad. You won't be able to join your program until 5 full days from the day of the positive test. That may mean changing your flight and making new in-country travel arrangements to get to your program site at your own expense.
We encourage you to purchase travel insurance that would cover these costs and/or cancellation for medical reasons, including COVID. These policies can be very affordable and can help you to recover travel costs in such a case.
If you are not well enough to travel or you do not want to join the group late, you will not be able to attend your program. By cancelling within 35 days of your program start, you  would not be eligible for a tuition refund. Travel insurance that covers cancellation for medical reasons is strongly recommended.
I CAN'T JOIN MY PROGRAM. IS THERE ANYTHING ELSE I CAN DO?
If you cancel your enrollment less than 35 days before travel for any reason at all and you have paid your tuition in full, you aren't eligible for a tuition refund. However, you can replace your program with the following virtual courses with a retail value of over $4,000!
This offer is valid for cancellation of travel programs between 35 days and 1 day before the program begins. Participant tuition must be paid in full for this offer to apply. One virtual package available per participant; non-transferable. A participant cancelling their enrollment more than 35 days prior is welcome to select this option over their refund if they so choose.
WHAT HAPPENS IF I GET SICK ABROAD?
Every program has 24/7 staff to help you get medical attention if you get sick.
If you test positive for COVID during your program (and you don't have proof of recent recovery), you will need to isolate for 5 full days and then mask for 5 days after that. There may be additional requirements based on the rules of your program country or host.
Read the latest US CDC guidance on what to do if you test positive for COVID.
Please note that COVID-19 regulations continue to change in each country and could change again before your program begins. It's important that you have appropriate medical insurance in case you need medical treatment abroad.
WHAT IF SOMEONE IN MY GROUP TESTS POSITIVE FOR COVID-19 DURING THE PROGRAM?
If someone in your group tests positive for COVID, you also would need to test if you have any COVID symptoms. If you don't have symptoms, you would need to wear a mask whenever you are inside for the next 10 days. If you begin to have symptoms you'll need to test right away. On Day 6, you'll need to do a self-test even if you remain asymptomatic. There may be additional requirements based on the rules of your program country or host.
Read the latest US CDC guidance on what to do if you're exposed to COVID.
Questions?
If you have questions or concerns, please contact [email protected] any time.