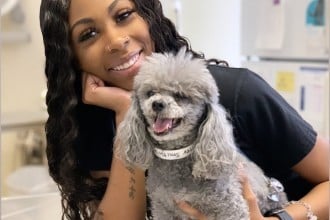 Ashley Tolliver
Diversity Outreach Coordinator
Ashley Tolliver is an outstanding Loop Abroad Alumni, who had the privilege of studying abroad thanks to the Benjamin A. Gilman Scholarship and the Panthers Abroad Scholarship. Not only was she apart of our Wild Tropics program in Thailand but also our Veterinary Service program in South Africa. Furthermore, she is now our Diversity Outreach Coordinator. Ashley enjoys reaching out to universities to make sure students are aware of amazing scholarship opportunities available and to assist with finding programs related to their major or of their choosing.
She beholds a Bachelor of Science in Agriculture and Animal Science, where she focused on pre-vet studies and plans to earn her Ph.D. in zoology. She one day plans to open up her own wildlife sanctuary that will focus on research and saving animals from poaching.
Ashley loves all animals, but large exotic cats have a special place in her heart. When she's not working as a vet tech she spends her spare time mentoring young adults, inspiring others, and managing her inspiration blog Goodmorning.Inspo.
Ashley is from Houston Texas, but loves traveling the world and embedding herself in a new culture. She loves doing yoga, reading, listening to music, and quoting SpongeBob.