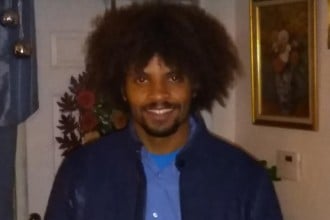 Brian Thomas, DVM
Veterinarian
Dr. Thomas is an exotics veterinarian from the Fort Lauderdale area in Florida. He enjoys the beach and sun and has always had an interest in the natural world and all the many creatures that call Earth home.
He graduated from the University of Central Florida with dual degrees in Biology and Environmental Science. While in college and in his post-graduate years he worked as a Microbiologist in cell culture and preparing bacterial and viral cultures for various testing.
After doing some soul searching, he pursued vet school graduated from Ross University School of Veterinary Medicine in 2018. He has experience in Small animal general practice and Emergency medicine of exotic species. With a passion for exotics and wildlife medicine, he has made it his mission to travel and learn as much as possible about as many species as he can encounter.
In his spare time, he enjoys playing music, hiking, gardening, leathercraft, woodworking, traveling, salsa dancing, and running. He intends to continue to travel and take more volunteer opportunities in the future.