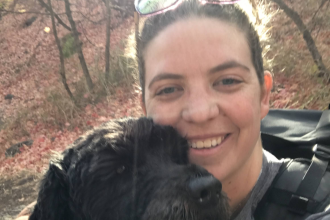 Danielle Poll, DVM
Veterinarian
Dr. Dani Poll grew up in northern Utah. She grew up on a farm which was part of her inspiration to pursue veterinary medicine. She completed her undergraduate degree at Utah State, and then attended veterinary school in Edinburgh, Scotland!
Dr. Poll took full advantage of living abroad and traveled as much as she could. She spent some time in South Africa working with wildlife, especially rhino's. She also spent some time rehabilitating and releasing sea turtles in the Maldives who had been victims of ghost nets. She has also participated in spay and neuter programs to help to decrease wild cat and dog populations.
After finishing vet school, she came back to Utah to work in a small animal general practice that focuses on teaching vet technicians as well as future and current vet students. It's here she found a love for teaching and helping others grow. Dr. Poll also volunteers at her local shelter to help neuter animals before they are sent out for adoption. She takes vet students with her to help them build their surgical skills.
Dr Poll recently left general practice and is doing relief work while she builds a new vet practice in her hometown. In her free time, she enjoys hiking with her two dogs, Moose and Nala. She also enjoys playing piano, traveling to new places, and loving on any animals she comes in contact with.