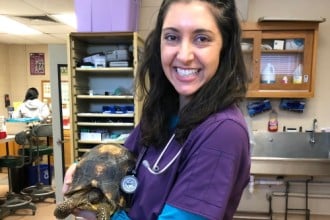 Emily Leahey, DVM
Veterinarian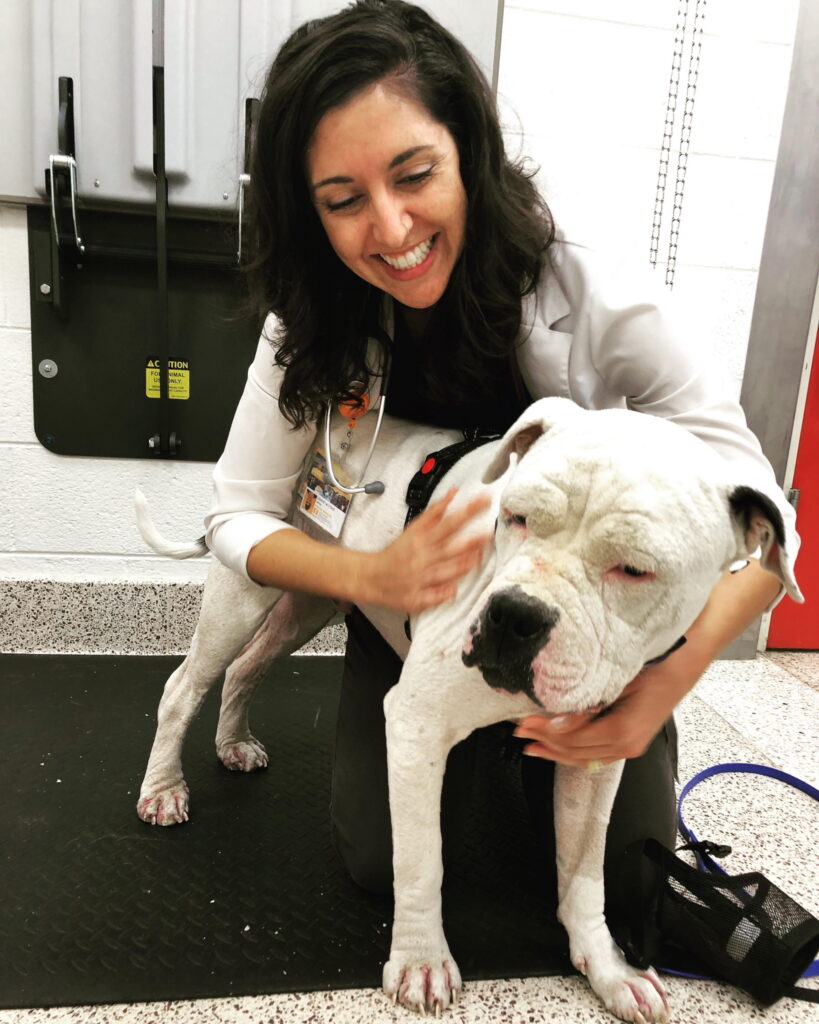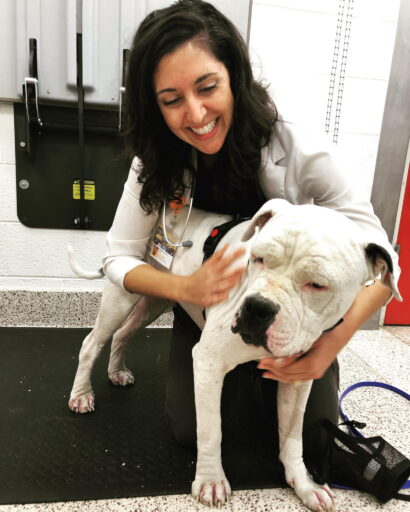 Dr. Emily Leahey grew up in Apache Junction, Arizona, and attended the University of Arizona where she studied environmental journalism and theater. She worked as a middle school teacher and a Teach for America Regional Marketing Director before returning to school to become a veterinarian.
She earned her DVM through the University of Tennessee College of Veterinary Medicine where she held leadership positions with the Shelter Medicine Club, International Veterinary Student Association, and Avian, Wildlife & Exotics Club.
She traveled to Belize and Guatemala for conservation medicine programs and was honored as the University of Tennessee Study Abroad Scholar in her 2nd year. She also returned to Arizona for a Rural American Veterinary Service trip, working with dogs and cats on the San Carlos Reservation. She interned at The Wildlife Center of Virginia, the Nashville Zoo, the Knoxville Zoo, and the Belize Zoo.
She was awarded the University of Tennessee Veterinary Medical Association Student of the Year in her final year. After graduation, Dr. Leahey joined the Blue Pearl Emergency and Specialty Hospital in Franklin, Tennessee as a rotating intern, and held externships at the Busch Gardens Zoo, Fossil Rim Wildlife Center, and the Cleveland Armory Black Beauty Ranch.
Dr. Leahey continues to reside in Tennessee and practices small animal and exotics, wildlife, and emergency medicine. She especially enjoys working with wild cats and small mammals.
Her greatest interest is in species survival programs and she dreams of someday working with a platypus in Australia. She has traveled extensively in the US and Central America as well as Portugal, Spain, Australia, and South Africa.
Emily's husband, Andrew Leahey, is a musician in Nashville – she is his #1 fan. She has two perfect cats, Lupe and Lorenzo. She has 3 sisters that all live on the west coast and a brother and 2 nieces in New York City. She enjoys new places, hiking, swimming, dancing, running, rollerblading, growing houseplants, and baking many varieties of cookies.