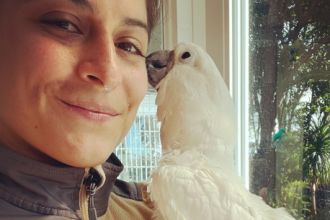 Erika Blanco, DVM, CVA
Veterinarian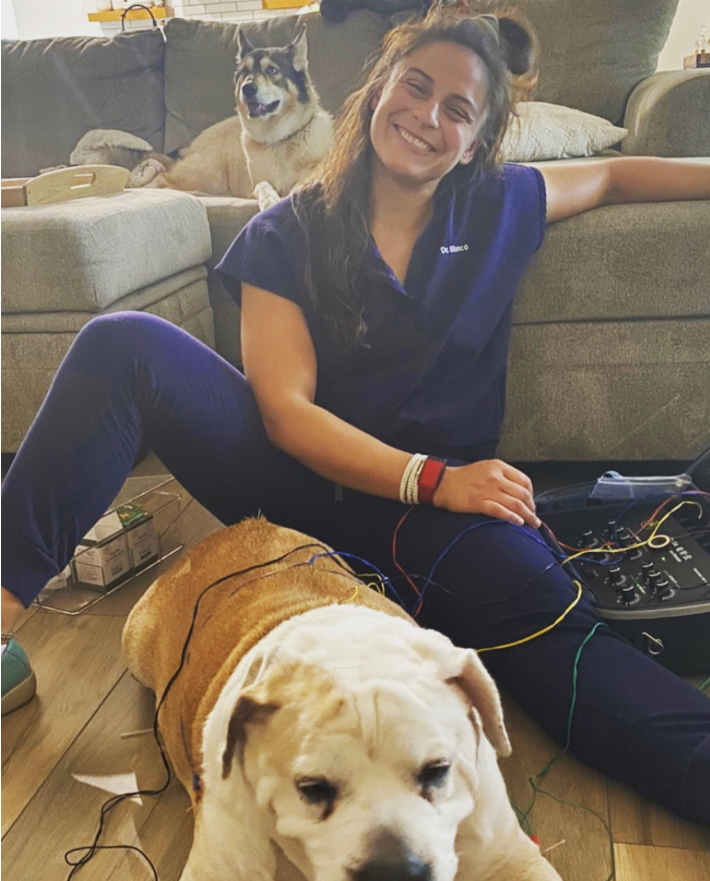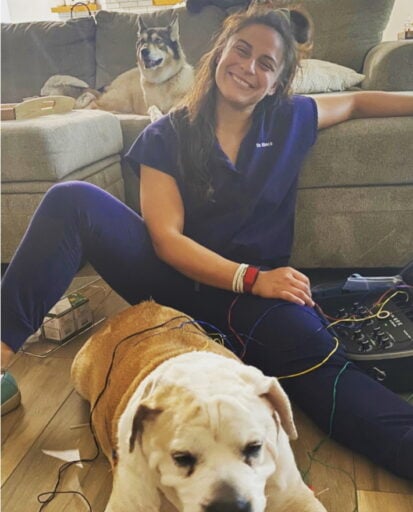 Dr. Erika Blanco was raised in Kentucky and Florida. She worked as a small and large animal veterinary technician for 12 years before attending veterinary school. She received her Bachelor of Science degree from the University of Florida in Food and Resource Economics and attended Ross University School of Veterinary Medicine in St. Kitts.
While at Ross, she was very involved with several student organizations, including being a SCAVMA Executive Board member and helping spearhead the Ross Student Wellness Committee, an organization that focuses on the mental health of veterinary students.
Dr. Blanco was awarded the AAHA Proficiency in Preventative Medicine award, the Joseph Wilder Excellence in Surgery award, and the RUSVM Care Award for exceptional service to the student body. She completed her clinical medicine and surgery education at the University of Florida College of Veterinary Medicine. She is also certified in Veterinary Acupuncture and is receiving her postdoctoral education in Chinese Herbal Veterinary Medicine at Chi University.
Dr. Blanco currently practices Integrative Veterinary Medicine, a blend of Western medicine and Eastern Medicine, in a house-call practice in Florida. Her professional interests include Traditional Chinese Veterinary Medicine, soft tissue surgery, preventative care, emergency medicine, and exotics.
In her spare time, Dr. Blanco enjoys Olympic weightlifting and competing in Crossfit. She also enjoys spending time with her husband, their two dogs Donut and Zoey, and their "non-furred" family: various species of Uromastyx, snakes, Tegu, Bearded dragons, and their many fish in a large freshwater community tank.