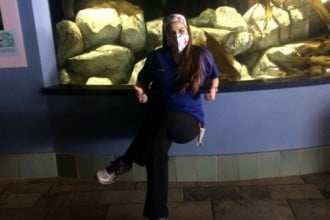 Eva Marie Quijano Cardé, DVM
Veterinarian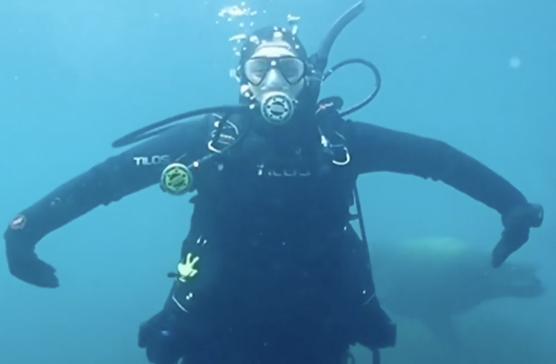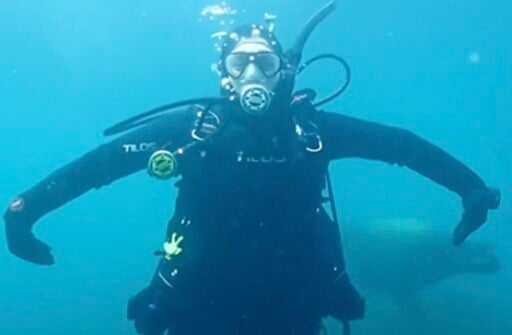 Dr. Quijano was born and raised on the beautiful island of Puerto Rico surrounded by the sound of ocean waves and Latin music. She obtained her B.S. in Industrial Biotechnology from the University of Puerto Rico – Mayaguez in 2014. This is where she first fell in love with aquatic animal research, studying bioluminescent ostracods and marine crabs.
Dr. Quijano next completed her DVM at Cornell University. During her time there, she studied sea star wasting syndrome and completed aquatic animal or zoo veterinary externships in Belize, Rhode Island, San Diego, Australia, Hong Kong, Florida, and Idaho.
After her small animal rotating internship in Tallahassee, Florida, Dr. Quijano completed the Aquatic Animal Veterinary Fellowship at UC Davis with training at Steinhart Aquarium, Monterey Bay Aquarium. and Hubbs-SeaWorld Research Institute.
She is now working on a PhD at UC Davis in fish virology while working part-time at Banfield Pet Hospital. Dr. Quijano loves to dance, dive, watch tv shows, and spend time with her family. Ask her anything related to her pet fish Phlox, the cutest little ranchu goldfish in the world!