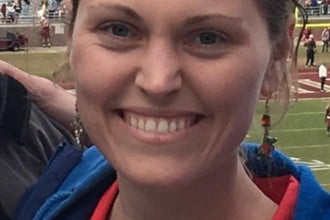 Kanyon McLean, DVM
Veterinarian
A native Floridian, Dr. Kanyon McLean (Dr. Kanyon) received her Bachelor's degree in Animal Sciences from The University of Florida before moving north for vet school at The Ohio State University (c/o 2017). Upon graduation, Dr. Kanyon interned at a rigorous emergency, zoological, and wildlife VCA internship in Arizona. Currently, she serves as the zoological intern for The Montgomery Zoo in Alabama.
In her "spare time", she keeps up with her emergency medicine skills by working weekend overnight shifts at the local emergency vet center. Dr. Kanyon has always wanted to be a veterinarian, and it was during her experience as an intern zoo keeper that she discovered her true medical passion was in zoological and conservation medicine. Since this realization, Dr. Kanyon has had the privilege of traveling around the country and the world, engaging in various exotic animal experiences and zoological institutions.
She loves to binge watch FRIENDS, travel, play board games, read, teach, do Zumba!, and annoy her furry, rabbit housemate, Mr. Peter Biltmore.