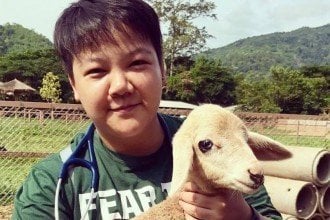 Kitiya "Kay" Pinmaneenopparat
Thailand Associate Country Director
Kitiya "Kay" Pinmaneenopparat is Thai and was born and raised in Bangkok. She currently lives in Chiang Mai and would love to tell you all about her favorite spots in the city.
Kay graduated from Bangkok University International College with a major in Business English. Since graduating, she has worked for United States Peace Corps Thailand as a Language Integration Facilitator for three years. She taught Thai to volunteers, facilitated cultural sessions, and led community development programs.
In her free time, Kay loves to travel, talk about all kinds of cross-cultural experiences, bake brownies and spend time with "Luck", her cute little chubby hedgehog.