Molly Calvert, MBA
Director of Admissions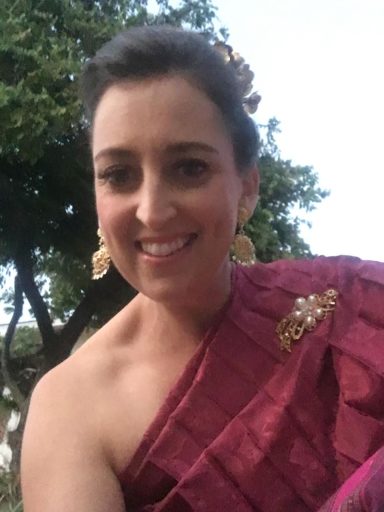 Molly Calvert grew up loving nature and the outdoors in Bozeman, Montana. She dreamed of exploring the world after going to live in Paris for a year with her family at age 11. After that, she studied abroad in various programs during high school, college, and graduate school. She has a bachelor's degree in International Business from Gonzaga University and an MBA from the Middlebury Institute of International Studies at Monterey, and has worked in the non-profit sector, focused on programs for women and children, in countries including Haiti and Jordan.
Before joining Loop Abroad, Molly worked for many years in international education and admissions at the university level. She helped establish programs at her graduate school for credit through Peace Corps service, as well as a certificate program in International Development Project Management. She enjoys helping students find their way through the admissions and enrollment process and working with colleges and universities to help provide excellent study abroad opportunities for their students.
She now lives in Chiang Mai, Thailand, where the Thailand Veterinary Semester Abroad is based, with her wife and two young children. They love to travel as a family and explore all that Thailand has to offer.