Chiang Mai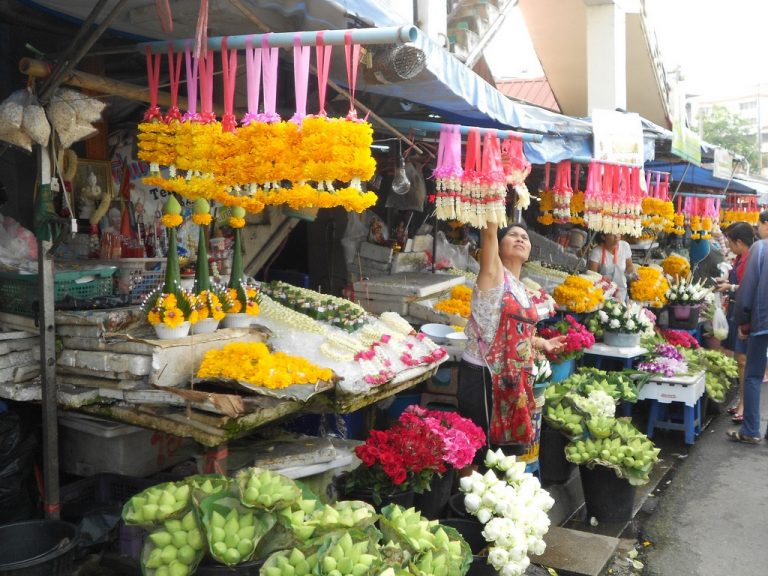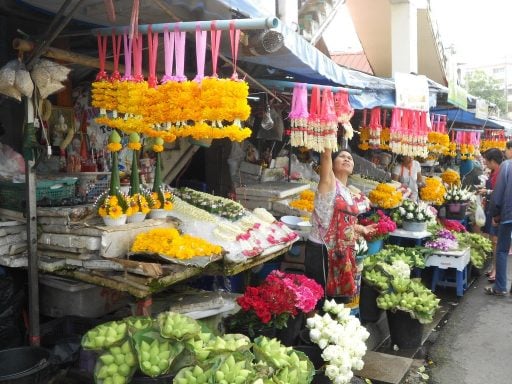 Chiang Mai is a city of contradictions and surprises. Once the center of the ancient Lanna kingdom, the old city walls and brick Buddhist stupas remind passers-by of the city's 700-year history.
Scooters and tuk-tuks zip by an old man peddling his tricycle taxi. A janitor kneels offering rice, mangos, and incense at the spirit house in front of the luxury shopping mall. The market air is rich with the smell of curry spices. Across the road, a cafe sells cappuccinos in air-conditioning with high-speed internet.
It's this mix of local and global, ancient and modern, West and East that makes Chiang Mai an exciting place to live and learn while developing your veterinary skills and learning about the plight of domestic and wild animals in a culture very different from your own.
The Old City
Surrounded by an ancient moat and a clay brick wall, the old city is the heart of Chiang Mai. Inside is a maze of noodle shops, markets, and cafes sprinkled among the golden spires and shimmering mosaic walls of Buddhist temples at every turn.
Nimmanhaemin
The modern counterpart to the old city, this hip neighborhood is packed with restaurants of local, fusion, and international flavors. With galleries, bars, and too many coffee shops to count, the theme is Thai eclectic infused with all that is fashionable and cool. It's the preferred hangout for Thai university students and young professionals.
Chiang Mai University
One of the top universities in Thailand, CMU attracts students from all over Thailand to its sprawling green campus just at the base of the mountain. Join pick-up soccer or frisbee or go for a jog along the paved trail. This is also a great place for people-watching.
Markets
Markets in Chiang Mai come in every flavor and style but almost always they're open-air. On Saturdays and Sundays, two neighborhoods close the road and open for pedestrians to shop for clothes, jewelry, and sculpture from local artisans. Then there's Warorot market, a labyrinth of seasonal fruit, nuts, spices, fried insects, and every kitchen instrument imaginable. And then there's the Night Bazaar, a souvenir seekers paradise.
The Mae Ping River
The Mae Ping river meanders the east side of Chiang Mai, setting the scene for candlelight restaurants, live music venues, the city's biggest open-air market, and rows of wooden homes on stilts.
Rivers have a special place in Thai culture. As the literal and figurative source of life, the river provides irrigation for the endless rice paddies and an important site for ceremonies. During Loi Krathong, Thais pay respect to the river spirit and release negative emotions of the past year by floating candles and flowers on hand-folded, banana leaf rafts. During the same festival, they set off floating paper lanterns into the sky by the thousands, making for quite a magical experience.
Transportation
Walking is often an option in Chiang Mai but if your destination is across the city, you'll want to hail a red truck (song taew) or a tuk-tuk and haggle a price to your destination. Red trucks are shared transport so don't be surprised if your driver continues to pick up other commuters on the way. Smile, nod, and try out your Thai!
If you're looking to travel Asia, you're right on the doorstep. With inexpensive international flights and a convenient airport, Chiang Mai has long been a home base for long-term travelers in the region.
The Mountains
Chiang Mai sits in a valley surrounded by forested mountains. If you find the right peak and get up for the sunrise during the right season, you'll be graced with a birds-eye view of what Thais call the "talay mawk," the sea of fluffy, flat clouds that blankets the valley before dawn.
If you're looking to explore Thailand's many cultures, the mountains are the right place to go because there are more than a dozen ethnic groups indigenous to Northern Thailand, each with their own traditions, languages, and ways of participating in broader Thai society.
While tourists have always been drawn to trekking among mountain villages, we encourage students to use community-based tourism programs where villagers themselves arrange guides, hiking, meals, overnight stays with host families, and other cultural activities that promote cultural understanding and benefit the whole community.
Volunteering
There are lots of opportunities to get involved and volunteer in Chiang Mai, from teaching English and art to helping wildlife and conservation projects. Here are just a few examples.
Thai Freedom House + the Free Bird Cafe – Supporting Burmese refugees and other displaced peoples, this NGO has many creative projects from teaching Thai and English to supporting migrant communities with donated clothing
Forest Research and Restoration Unit (FORRU) – Based in the Doi Suthep-Pui National Park, this organization has pioneered forest restoration techniques for upland Southeast Asia and has active research projects both in wildlife populations and seed propagation.
Art Relief International – Connect with kids and adults alike through artistic projects that help document and express the stories of minority groups around Chiang Mai
We Women – Supporting Burmese refugee women, this NGO often needs tutors to work one-on-one with refugees on English and other subjects usually to assist with job placements, passing exams for basic degrees, and other important steps for undocumented women to build a life in a new country
Skill Center Chiang Mai – Horseback riding isn't very common in Thailand, but this organization uses it as therapy for disabled children. They also teach basic equine care and horseback riding courses.
Entertainment
Chiang Mai is a fun city with lots of students and a great mix of locals and foreigners. You'll find all sorts of cultural and adventure activities throughout and around the city, from cooking courses to the longest zip-lining courses in Asia. In addition to movie theaters, museums, shopping malls, markets, bars and restaurants, gyms, yoga classes, and all the regular entertainment spots you might be used to at home, there are also lots of experiences unique to Thailand readily available to you and accessible to English speakers for budget prices.
Thai Massage – Massages can easily be a staple of your life in Chiang Mai. People travel across the world to learn the Thai-style massage that is sometimes called 'yoga for the lazy'. You can take a massage class to learn to give Thai massage or just enjoy an affordable massage at one of the city's many offerings.
Muay Thai – Get in the ring and learn the basic punches, kicks, and parries of this world-famous martial art.
Chiang Mai Art Conversation – Find a map of art galleries throughout the city here.
Documentary Arts Asia – Film screenings for under $2 and outstanding photography shows from artists all over Asia.
Cooking Classes – Thai cooking classes are popular in Chiang Mai, and are a fun way to spend the weekend day while learning new ingredients, recipes, and cooking skills. Some include market shopping trips, bike rides through the country, or other extras.
Extreme Sports Activities – Zip-lining, rock climbing, caving, and all sorts of outdoor adventures are offered throughout Chiang Mai.
Hiking – Based in the mountains, Chiang Mai is a great base for beautiful hikes at all levels of intensity.
Day Trips – From Chiang Mai, it's easy to take a day trip to the Chiang Dao Caves, Doi Inthanon (the highest point in Thailand, at the base of the Himalayas), hill tribe villages for hiking and trekking, and all sorts of other great adventures.