Choose from Loop Abroad programs to design your very own semester abroad and have the adventure of a lifetime!

Create your custom Summer 2021 semester today!

Enroll and deposit for 2021 now and Loop Abroad will donate $100 to our local partners distressed by COVID-19.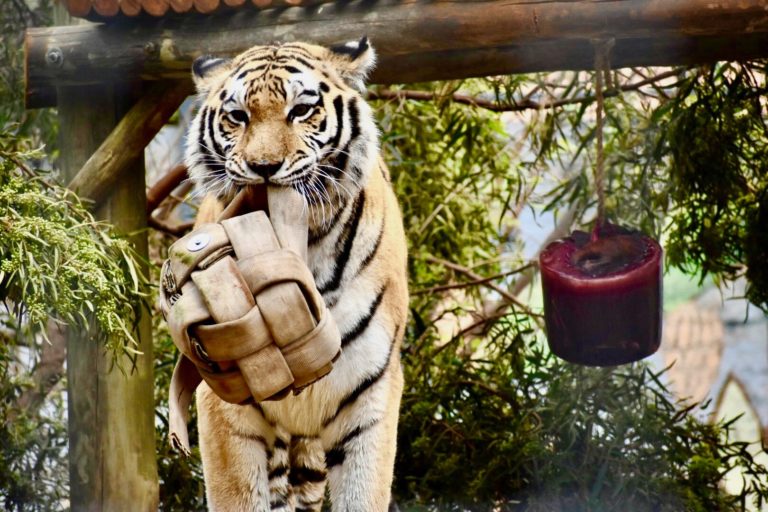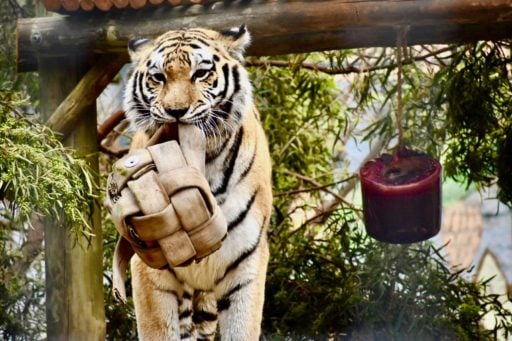 Choose from Loop Abroad programs to build your personal semester abroad perfectly suited to your interests, schedule, and credit requirements.
Want to spend a semester abroad but can't decide between our available options? Build your own instead!
Choose from 4 or more of our summer programs to craft an adventure that suits your interests and needs. Our Custom Semester Abroad offers students the ability to pick from our programs in Ecuador, South Africa, Australia, and Thailand to build a 12-credit or more semester while also getting the opportunity to spend a meaningful summer immersed in different cultures.
Who It's For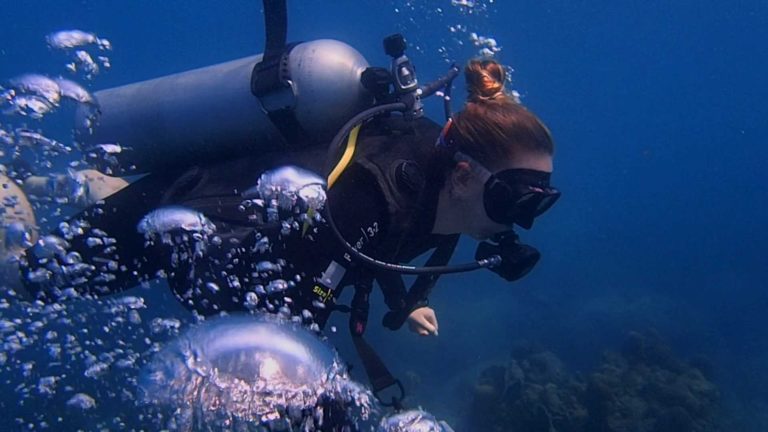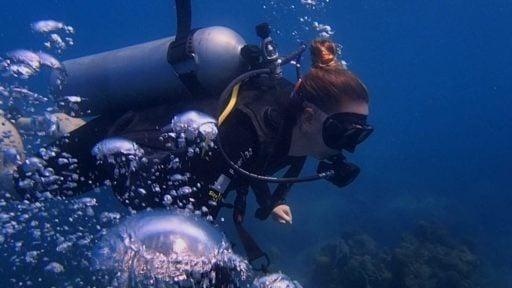 This semester abroad would be ideal for students interested in pre-veterinary medicine, animal science, wildlife conservation, zoology, or similar fields who want to make the most of their summer between semesters.
We know that spending a semester abroad can be daunting for students in the sciences. We're available to answer all your questions about credit, financial aid, and coursework to make sure this semester abroad is the perfect fit for you! We are confident that you will find it to be an excellent investment in your academic and career goals, and that this field course experience will deeply enhance your undergraduate education.
Dates Open for Application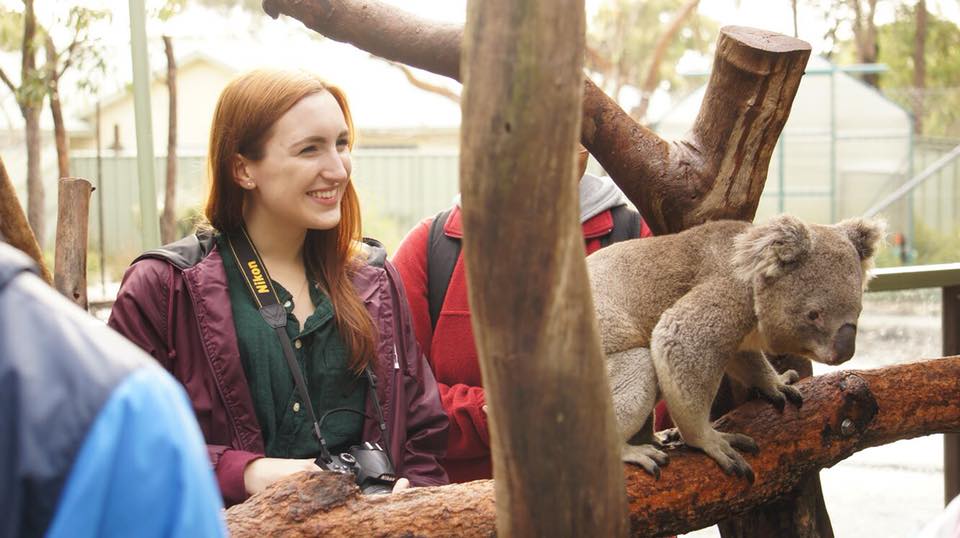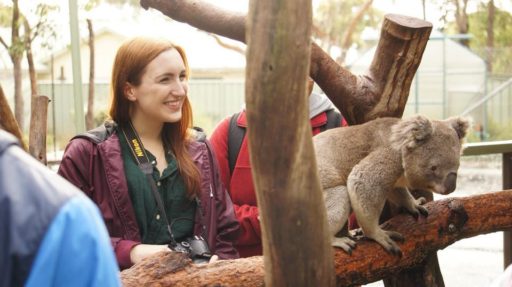 Create a custom semester abroad to work around your schedule.
Students can combine 4+ classes back-to-back or choose to leave time in between classes. For example, you could do 2 courses in Ecuador, go home for a few weeks, and then do two courses in Thailand or South Africa.
Need help deciding which programs are best for you? We're available to answers your questions and help you build the program you want.
Vet School and Career Paths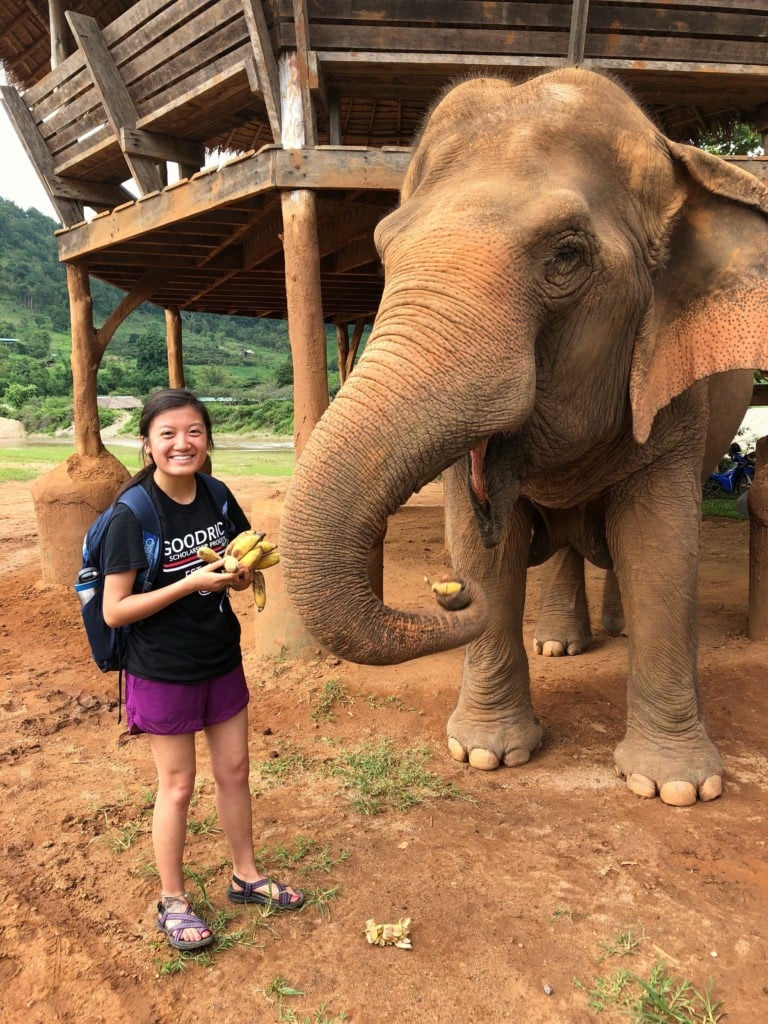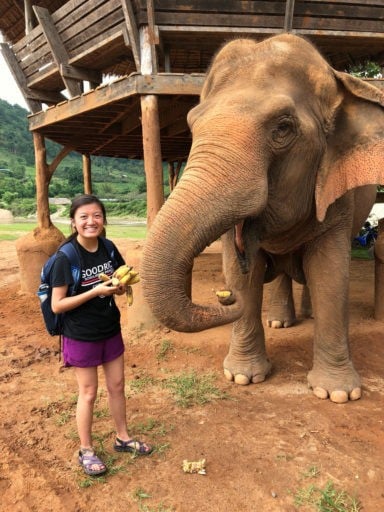 The Custom Semester Abroad is designed to enhance your pre-veterinary knowledge, skills, and experience. Learn how it can add to your Veterinary School application.
If you plan to go to graduate school or look for a career in the areas of wildlife, zoos, or conservation, on-the-ground experience is incredibly beneficial to your application. This program will give you the chance to learn from experts in the field and get hands-on experience working in a variety of wildlife, zoo, and conservation settings, which will help to set you apart from other applicants and prepare you for your future career.
Many students find that they can use their federal, state, and institutional aid, loans, and scholarships to pay the semester fee. You may be able to use your current semester tuition toward your Custom Semester Abroad and get credit at your school, and we can help you with this process. Additionally, students can choose to receive a transcript from our university partner, a fully accredited US-based institution. Please contact us so we can help you figure out your options.
The AVMA says "If you have the opportunity to work… for veterinarians who work with different species, that's a bonus that can make you more appealing to a veterinary school admissions committee." We're proud to offer you that opportunity!
How It Works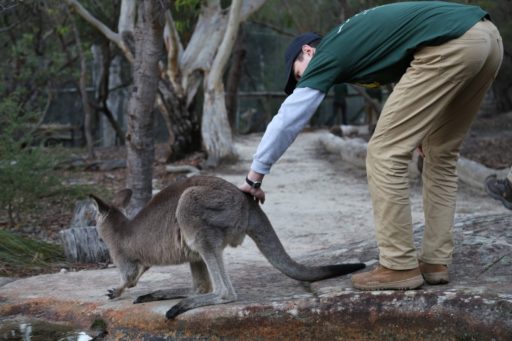 Want to fit a semester abroad into your undergraduate studies? Whether you're a pre-vet student or are interested in learning more about wildlife and conservation, here's how it can work for you!
This page is a general overview of the process of the Custom Semester Abroad, from applying to attending. For more detailed information on any of these points or personalized assistance, contact us! We are happy to help.
What is the Custom Semester Abroad?
The Custom Conservation Semester Abroad is a full, academically rigorous college semester. It takes place in summer, over the course of 8+ weeks. The program allows students the opportunity to build their personal semester abroad by picking from our available summer programs in Ecuador, South Africa, Australia, and Thailand. Courses can be taken back-to-back or spaced out over the summer depending on your scheduling needs. Our programs do not take place on a college campus, but instead in zoos, wildlife rescues, game reserves, marine conservation centers, and other similar locations.
Loop Abroad is not a college. Participants in the Custom Semester Abroad will receive their credits and transcript from University of Findlay, our school of record in the US. For students who are currently in college, we can help you work with your school to transfer these credits. For participants not currently in school, you will receive a transcript from University of Findlay.
How Much Does it Cost?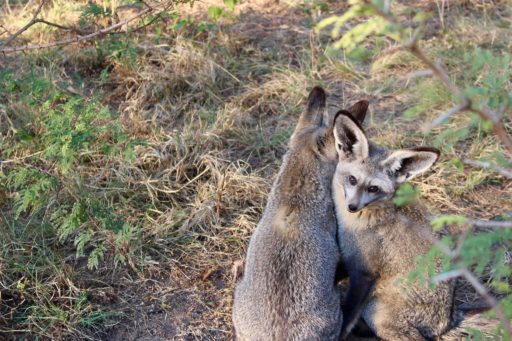 The tuition for the Custom Semester Abroad varies depending on the individual programs selected as well as the number of courses you'd like to add to your time abroad. A typical 12-credit semester (4 courses over 8 weeks) would be $15,700, which includes housing, meals, books, and all activities. It does not include airfare to and from programs, health insurance, or transcript fees. Visas may or may not be required depending on country of citizenship and program choice. For help with visa information, please contact us.
Who Can Attend the Custom Semester Abroad?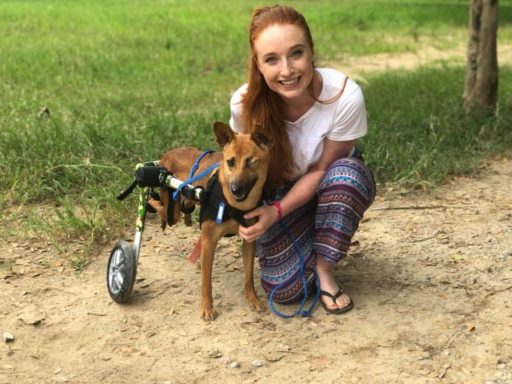 This program is open to applicants age 18 and over. You can be a citizen or resident of any country. You do not need to currently be in school. All courses are taught in English.
Competitive applicants plan to apply to vet school or otherwise work in a career with animals, have a 3.0 GPA or greater, and have a demonstrated interest in working in animal science. No specific skills or experiences are required. We do require one course of college-level biology as a prerequisite (AP Bio or IB Bio would meet this requirement, and there are affordable online alternatives available.)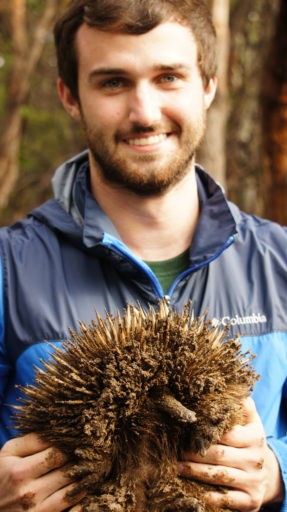 Step 1: Talk to your advisor. We suggest that you meet with your advisor about a semester abroad and the credits you would be transferring into your degree program. Usually, your advisor will want to see syllabi for all the courses. For a copy of all the syllabi, please send an email to [email protected] Ask your advisor to approve the credits so that you may approach your study abroad office with your plans to participate in a Loop Abroad semester. Note that you are expected to participate in all courses and class meetings during your custom semester abroad.
Step 2: Apply for admission. You can apply for admission at any time, but it is best to apply at least a few months in advance so you have time to meet with the various offices on your campus and make arrangements for your study abroad.
Step 3: Secure funding for your semester. Once you are admitted and have your credits and study abroad experience confirmed, it is sometimes possible to use your federal financial aid if you are currently enrolled in a US college or university. Your financial aid office can help you with this process, and we will also assist you. In some cases, your school will require specific documentation from Loop Abroad and we are able to work with them to make this semester financially feasible for you. Note that the semester tuition includes housing, meals, and even books, some students actually find it costs them less to go abroad than to stay on their home campus for the semester.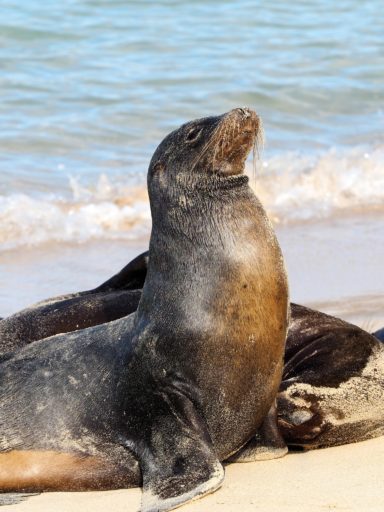 Step 4: Pay deposit and submit necessary paperwork. Before you can be confirmed as a participating student, you must pay the deposit to hold your spot in the upcoming semester. There are a limited number of spots available in all programs in order to keep the class sizes small. You will also have to complete enrollment paperwork that includes a medical form.
Step 5: Plan for travel abroad. The Director of Admissions will send you an email with logistical information about travel flights once your selected programs have been chosen, any required vaccines, international phone plans, etc. You will also receive a calendar with the dates for your in-country orientation, and course schedule. We can help you with everything from selecting flights to deciding what to pack!
Step 6: Arrival in country. You will be met by Loop staff when you arrive for your program and taken to your group housing. You will have an in-country orientation and chance to get to know your group before you start your veterinary courses.
During your semester abroad in all our program locations, staff is available 24/7 to support you. If you have questions about the Custom Semester Abroad, from applications to safety and everything in between, reach out to us!
Course Catalog
Hands-on animal experiences in the countries you choose.
Choose from 4+ Loop courses to build the adventure you want. These courses can be taken back-to-back or separated with time in between. Take a look at our available courses and read more about each program at the links below.
Course topics and itineraries are subject to change based on the discretion of veterinary instructors.
To help you in planning your custom semester abroad, take a look at our schedule of courses below. Program dates are subject to change and availability. Click the image for a larger view.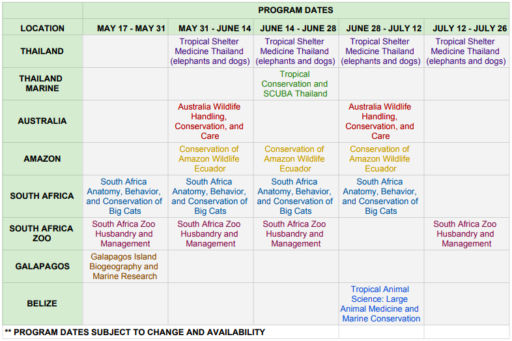 Tropical Shelter Medicine, Management, and Welfare (Chiang Mai, Thailand)
Tropical Conservation and SCUBA Diving (Koh Tao, Thailand)
Australia Wildlife Handling, Conservation, and Care (Sydney, Australia)
South Africa Anatomy, Behavior and Conservation of African Big Cats (Rustenburg, South Africa)
South Africa Zoo Husbandry and Management (Midrand, South Africa)
Conservation of Amazon Wildlife (Tena, Ecuador)
Island Biogeography and Marine Research (Galapagos, Ecuador)
Tropical Animal Science: Large Animal Medicine and Marine Conservation (Various locations, Belize)
Tuiton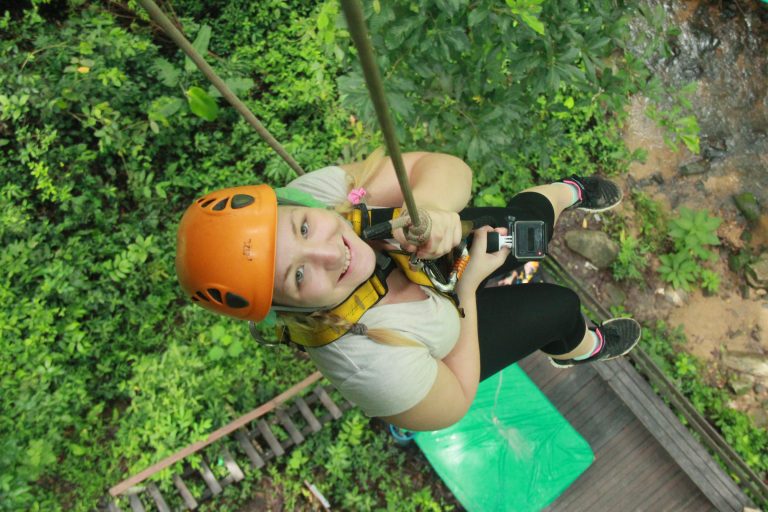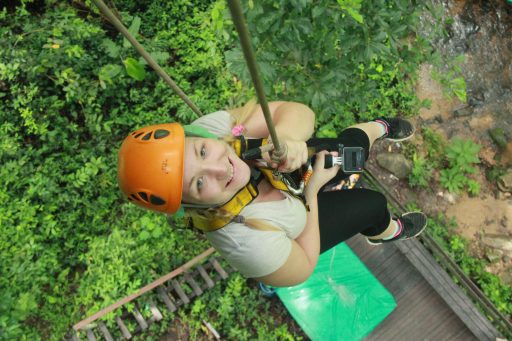 We know studying abroad is a big investment. If you are currently in college or university, we can help you to work with your school to get credit for your Loop Abroad courses and be able to access federal financial aid to use toward your Loop Abroad tuition. You may even be able to apply some or even all of your home institution semester tuition toward your Custom Semester Abroad tuition, which can mean that studying abroad costs the same or even less than spending your semester on your home campus.
If you are considering applying, let us know! We can walk you through each step from talking with your school advisors to making the program affordable for you.
Semester Fee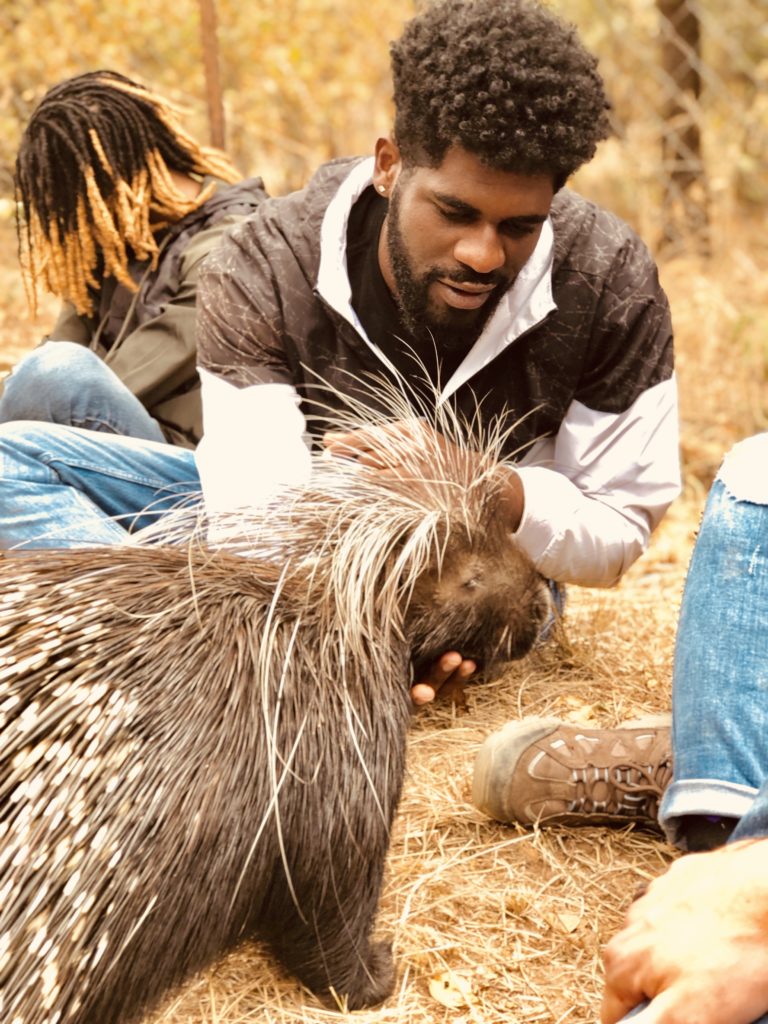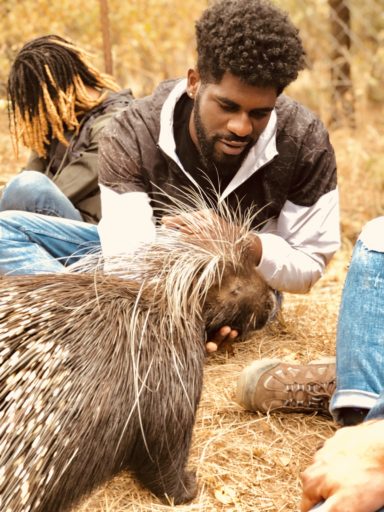 The Custom Semester Abroad will be the sum of your selected courses' tuition minus $100. For example, a typical 12-credit semester (4 courses over 8 weeks) would be $15,700, which includes housing, meals, books, and all activities (does not include airfare or transcript fees).
This comprehensive fee covers much more than just tuition:
Tuition for course credits (number of credits depends on courses selected)

Housing at all program locations

Food – all meals during the semester, including group meals and meals on your own

Accommodation and fees at wildlife sanctuaries during field courses unless otherwise noted

Transportation to class each day and transportation for field courses

Course readings and materials during the program

Clinic and lab supplies
That means that you do not pay any additional fees for labs, books, housing, meals, or in-country transport for courses during your program.
Note: International airfare to and from program locations is not included. The enrollment fee for University of Findlay ($360) is not included in tuition. Some programs may require you to have a rabies vaccination in order to begin the program.
Financial Aid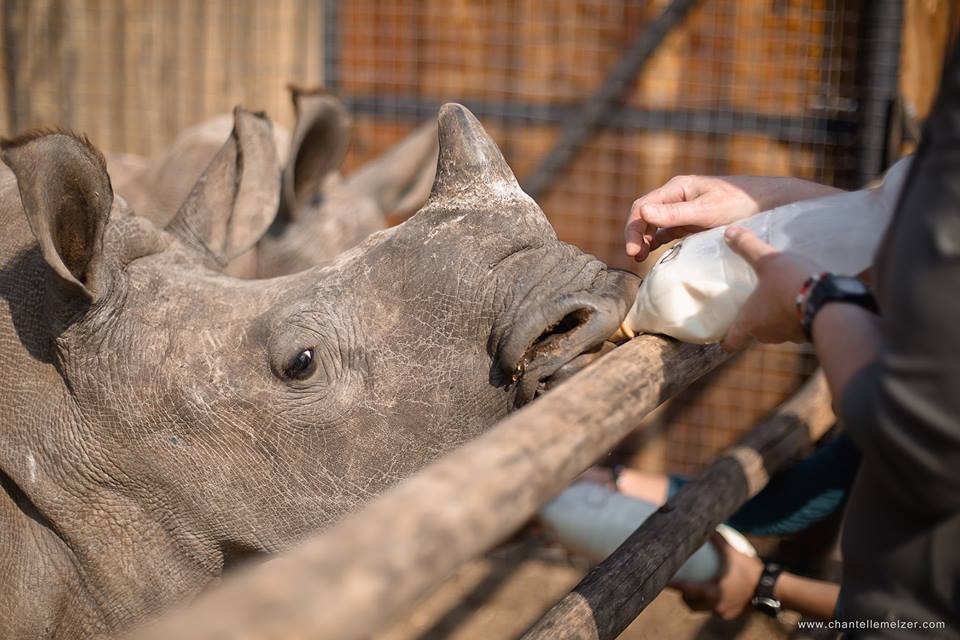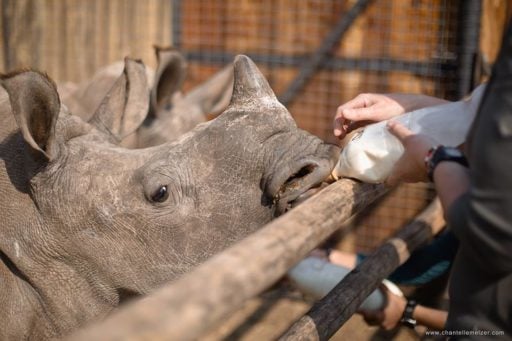 Many students studying abroad use financial aid such as grants, scholarships, and/or loans to help pay their tuition and program fees.
Because we offer transcripts through our US university partner (School of Record), you may be able to use your state, federal, and/or institutional aid and loans towards the semester tuition. For students who are currently in college or university, you may find that you can use some or even all of your home institution semester tuition toward your Custom Semester Abroad tuition. Generally, the first step is to get your credits approved by your current school – and we are happy to help!
There are also several outside scholarships designed for students studying abroad. The Gilman Scholarship (for up to $5,000) is an excellent alternative for US citizens currently enrolled in college and receiving a Pell Grant. We suggest that you talk to your financial aid office for recommendations. We will support your application!
If you aren't sure where to start, please contact us! The sooner you start the process, the easier it is to communicate with your school about credits and financial aid.
How to Apply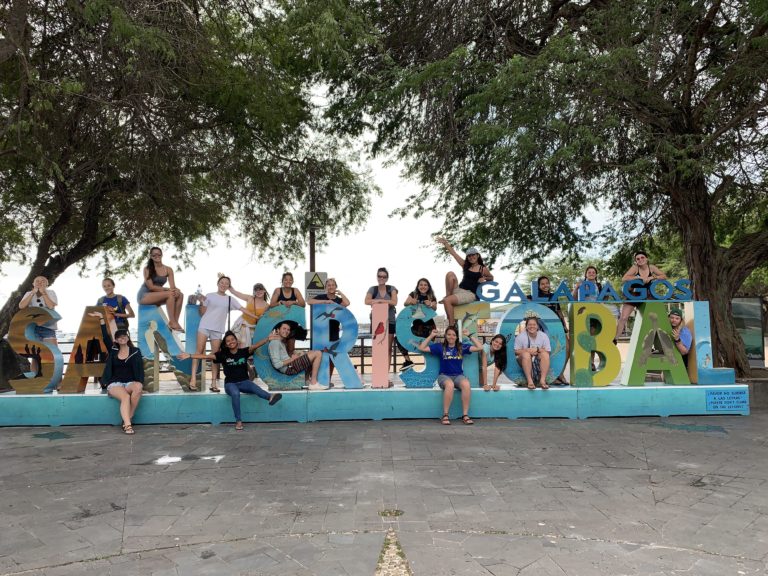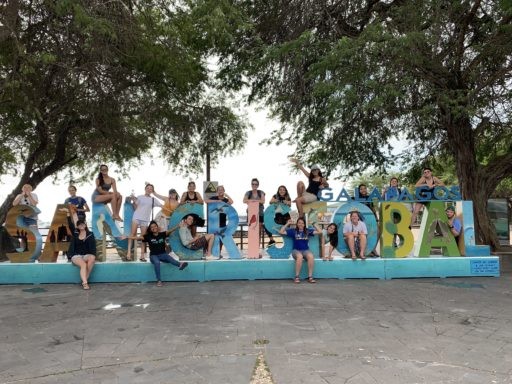 The Custom Semester Abroad is open to students from all academic backgrounds, not just pre-vet students.
We welcome students to study with us as a gap year after high school to decide if they want to pursue a veterinary education. We also welcome students who have completed an undergraduate degree but want to enhance their vet school application.
We are proud to often host students on their first trip abroad as well as students who are seasoned international travelers. You do not need to be a US citizen to apply.
We understand studying abroad is a big decision — we'll walk you through every step. We can help you figure out if it's a good fit and how research, internship, and course credit, as well as financial aid, would work for you.
Who Can Apply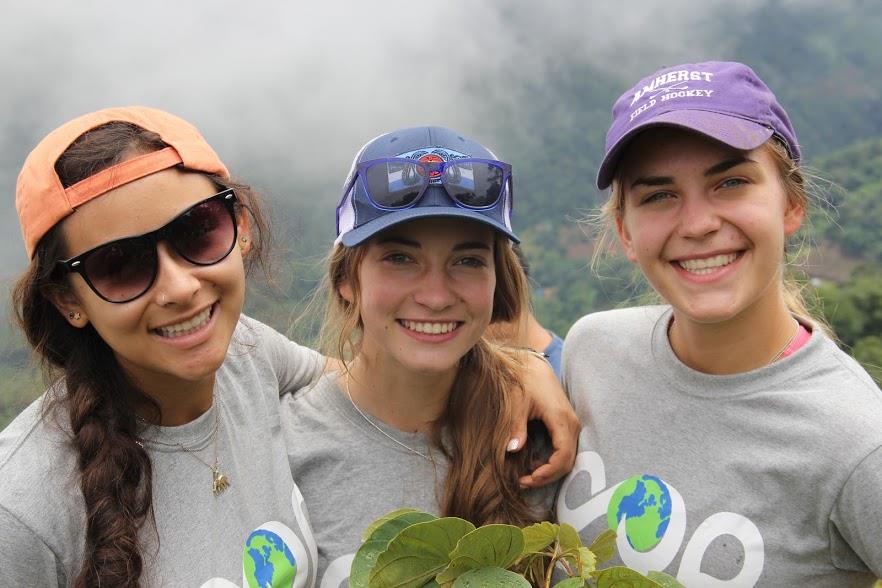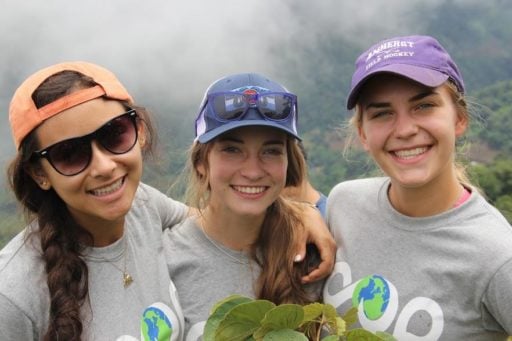 In order to enroll in the Custom Semester Abroad, applicants must meet the following requirements by the time the semester begins.
Eighteen years or older (most students are 18 to 25)
High School diploma or equivalent
3 credits of college-level Biology or equivalent (AP/IB Biology scores can qualify) completed with a C (70%) or better
Passport valid for 6 months from the end of the program
Healthy enough to travel and work outside in hot, humid climate
What makes a competitive applicant?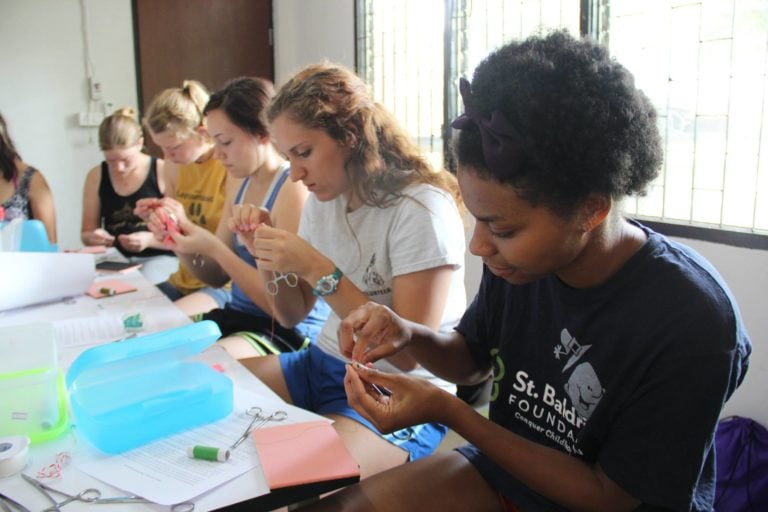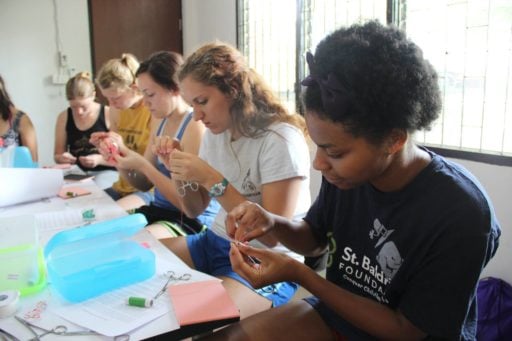 All Loop Abroad programs grant students the chance to work closely with one another and with their veterinarians and instructors. For this reason, the #1 skill we look for in an application is the ability to work as part of a team.
We're looking for students who understand what our programs entail and are eager to work hard, support their classmates, and get their hands dirty.
We don't require any specific animal experience, but a demonstrated interest in working with animals or in veterinary medicine will strengthen your application. We don't require a certain GPA, but strong applicants generally have a GPA of 3.0 or greater. Your application is more than just your GPA. We do not consider standardized test scores in our admissions decisions.
I'm ready to apply – what now?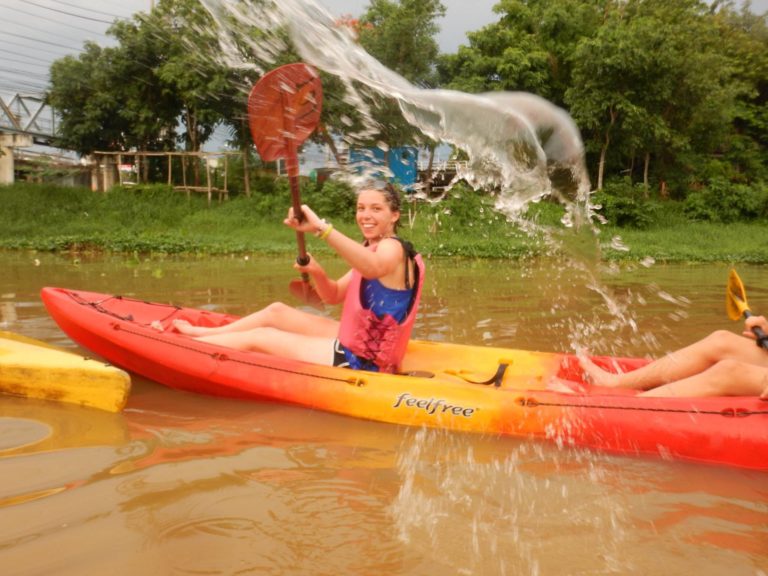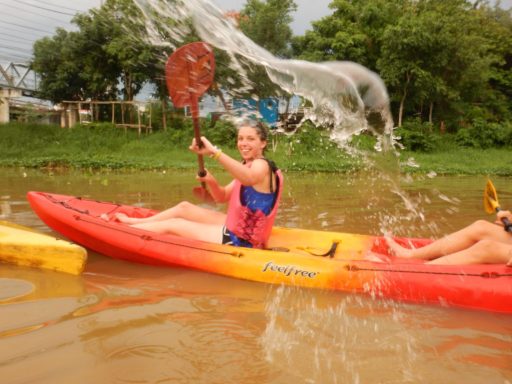 Once you're ready to apply, you can click on the "apply now" link below and choose "Custom Semester Abroad – Summer 2020" to get started. We'll then contact you to clarify course selection. You may also contact us with questions at any time at [email protected]
The application for the Custom Semester Abroad has a $50 application fee, and will require your transcript, resume, 2 academic or professional references, and includes an essay component. Please note that upon acceptance to the program, your spot is not guaranteed until the non-refundable deposit of $5,000 is paid.
If you'd like our help before applying to make sure that your credits will transfer to your current college or university and that you'll be able to successfully fit the Custom Semester Abroad into your academic schedule, please contact [email protected] for assistance.
Rolling admissions; applications open now!