Applications are open for Summer 2024!
Read student reviews on GoOverseas and GoAbroad!
Message us about this program on Facebook!
Want to learn more about elephants?  Take this elephant research program at one of our favorite elephant sanctuaries deep in the mountains!
Earn 30 animal research hours for your VMCAS learning from elephant professionals about elephant welfare, the plight of Asian elephants, and field research methods.
Help with research on rescued elephant behavior and welfare! Explore research methods that provide the scientific basis for improving how we care for elephants, what environments we should provide them, and how to maximize their welfare in rescue settings.
Dates
This one-week program will be offered in Thailand on these dates:
June 23 – June 29, 2024
The program takes place in Thailand from Sunday to Saturday. If you are traveling to Thailand for this week, you will need to account for travel days. Please email [email protected] before booking any flights. You can enjoy this one-week program on its own OR add it seamlessly to any two-week program offered on June 9 – June 22, 2024.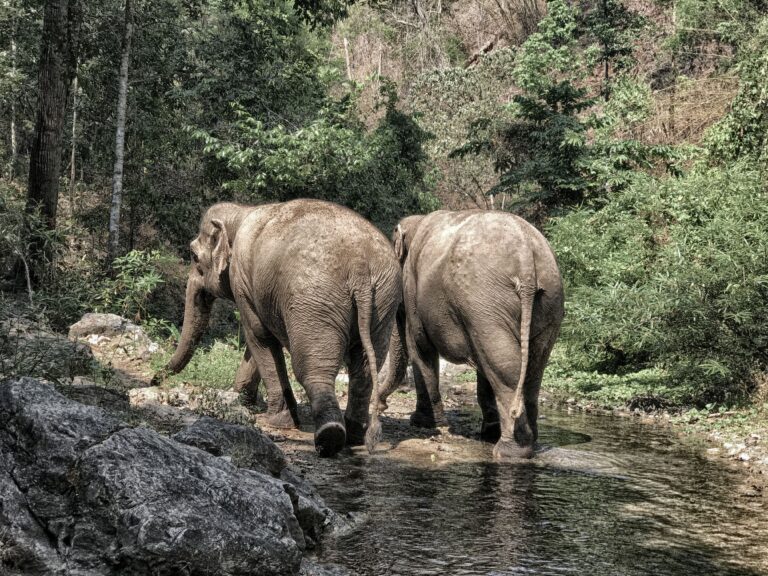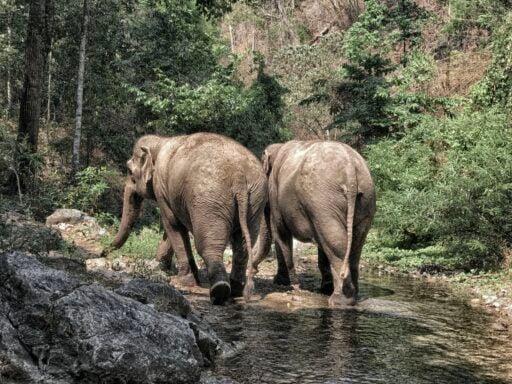 *Program begins with departure from Chiang Mai, Thailand. Groups will return to the US on the final program date, plus or minus one day depending on the time of departure.
*Dates indicate estimated departure from and return to USA. There are no group flights available for this program. Students will be picked up and dropped off at the Chiang Mai airport. We will provide specific arrival and departure times upon enrollment to make sure we can easily pick you up and drop you off at the airport without interrupting program activities. Loop Abroad reserves the right to cancel any program at any time; in case of such cancellation by Loop Abroad, all payments will be returned in full.
Who It's For
This program is designed for adults 18 and over who are interested in becoming veterinarians, working professionally with animals, or learning more about animal care and veterinary medicine. There are no pre-requisites for this program. You do not need to be in school currently to apply. Individuals of any nationality may apply.
Applicants should be comfortable working with animals, hiking in the forest all day, and getting their hands, and everything else, dirty. This program can accommodate a maximum of 12 participants per session.
Tuition
Tuition is $1,750 USD. Your space is not held until your $1000 deposit (credited toward tuition) is paid.
For students already on a 2-week program in Thailand, you will be traveling by van into a different part of Thailand to take part in the Elephant Research Week.
Students not attending a 2-week program in Thailand will need to purchase international airfare to Thailand. Please contact ad[email protected] before purchasing international airfare.
Financial aid is not available for Elephant Research Week.
Itinerary
This program takes place at Burm and Emily's Elephant Sanctuary in a rural village in the Maechaem district.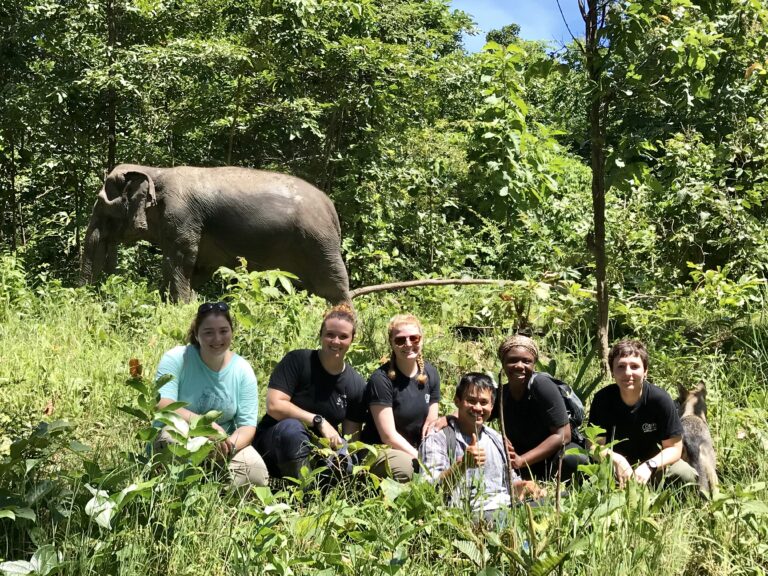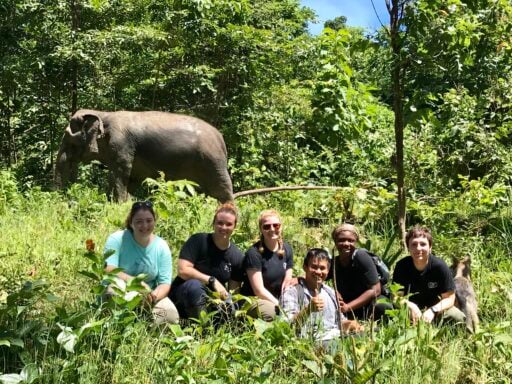 Each day, you will work with sanctuary staff and your Loop Abroad instructor to observe and care for the sanctuary's elephants. You'll go on several hikes through the mountains with the elephants to conduct behavioral observations in their natural environment and will observe elephants in their night enclosures. The data collected will be analyzed to create ethograms and provide data on the nutrition for each individual elephant.
We will also contribute to the sanctuary and to the elephants and other animals by providing a helping hand. We will help clean elephant shelters, prepare food for the elephants and perform dog and cat veterinary outreach. Be prepared to get dirty!
You will earn 30 research hours you can count on your VMCAS application in this amazing setting.
The Elephant Research Week will start by traveling together with staff from Chiang Mai to Mae Cham on Monday. On Saturday after our week at the sanctuary, we will say goodbye to the elephants and return to Chiang Mai. All meals, travel within Thailand, housing, and activities are included in your tuition.
Want to travel with us longer?
You can stay in Thailand with Loop Abroad for 3, 4, or 6 weeks – or even travel in Thailand with us for a full 12-week semester during the school year!
3 weeks: Combine this program with our Thailand College Pre-Vet Medicine to make the most of your flight to Thailand with 3 weeks of pre-veterinary experience and research.
4 weeks: Check out the Thailand 4-Week Experience page for more information on how you can extend your program in Thailand to travel for four weeks in both the North and South of Thailand.
6 weeks: The 6-week Thailand Pre-Vet Summer Semester offers the 4-week program plus a week of zoo and wildlife experience and a week of cultural exploration in and around beautiful Chiang Mai. This mini summer semester is perfect for folks who want lots of experience but can't travel for a traditional semester abroad during the school year.
Semester: Loop Abroad offers a full pre-veterinary semester in Thailand in Fall or Spring, offering over 20 credits and hundreds of veterinary hours. This high-demand semester is excellent preparation for students planning to apply to vet school.
Your itinerary may vary slightly based on weather, holidays, and a number of other factors.