Volunteer with a wildlife rescue center in the Amazon rainforest and explore the popular sites of Quito and Tena in Ecuador!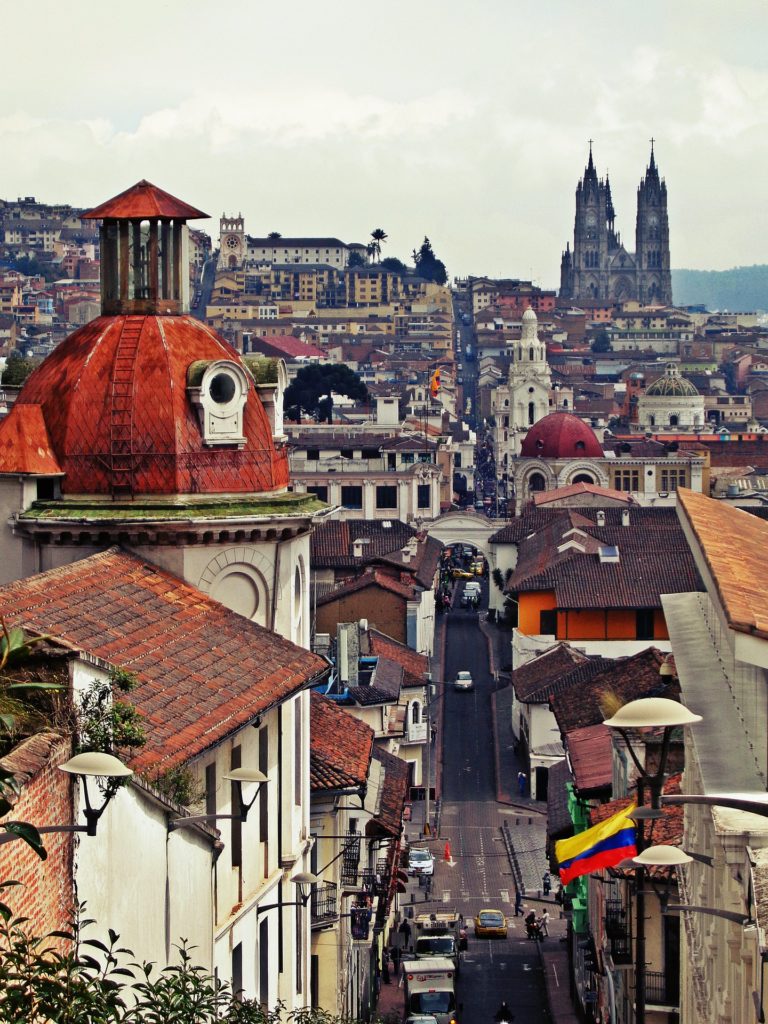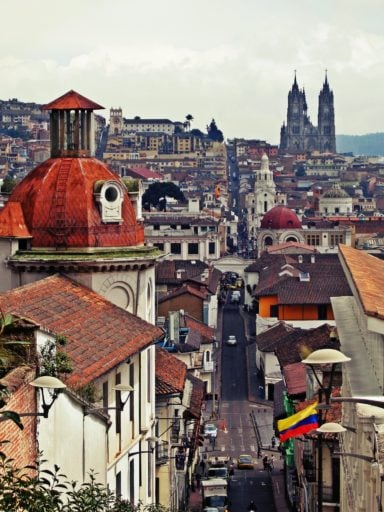 Read student reviews on GoOverseas and GoAbroad!
Message us on Facebook about this program!
The two-week Amazon Veterinary Service Program gives you the opportunity to go to Ecuador to volunteer at a wildlife rescue center located in the Amazon rainforest, put on a free medical clinic for dogs and cats, explore popular sites in Ecuador, and take "Conservation of Amazon Wildlife" taught by a DVM alongside the rainforest animals.
Who It's For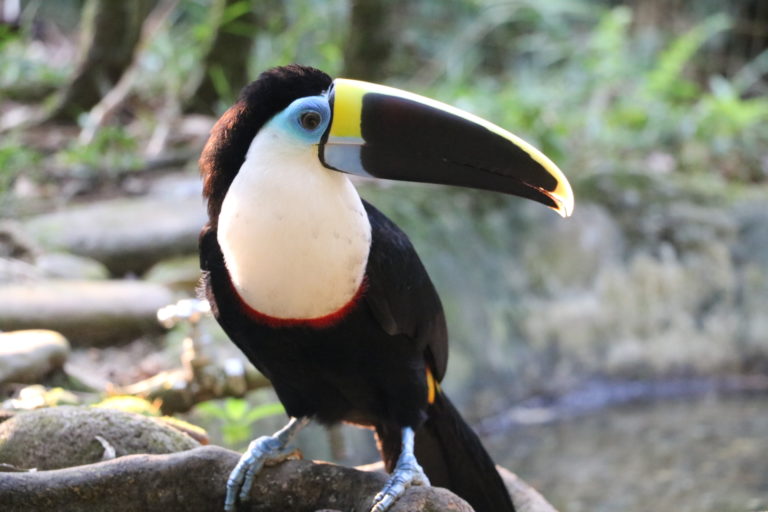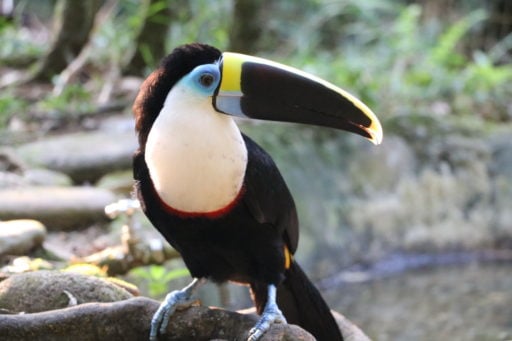 This group is open to Brigham Young University students from all campuses referred by BYU Hawaii student Emri Trainor. It is not sponsored by, affiliated with, or endorsed by BYU Hawaii.
Each group of up to 10 students will have its own US veterinarian and its own Amazon Volunteer Coordinator. Loop Abroad groups will have exclusive access to the Wildlife Rescue Centre at AmaZOOnico during the program.
Highlights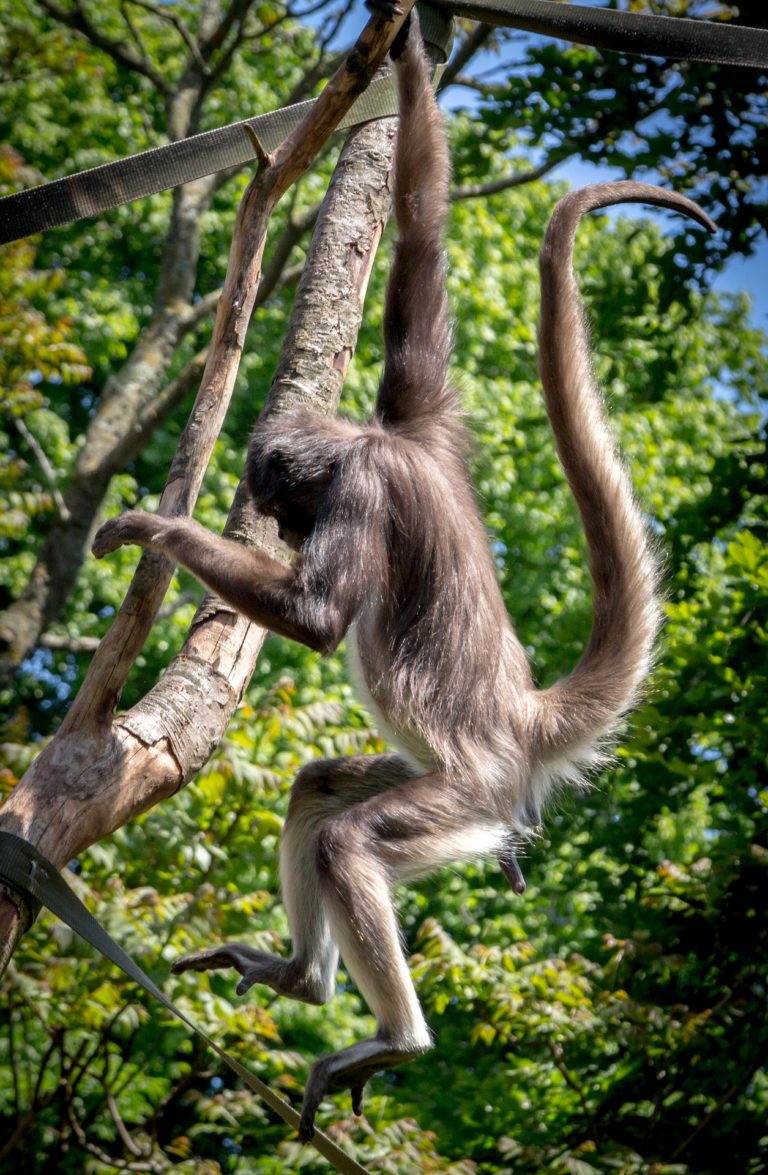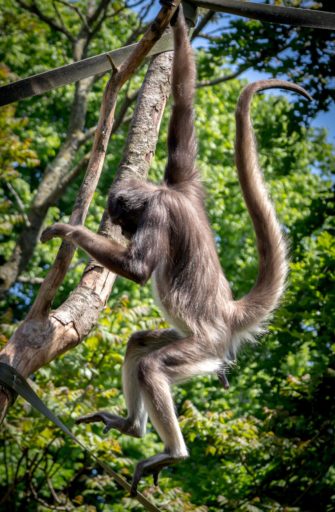 • Live in the Ecuadorian Amazon
• Care for coatis, toucans, tapirs, and other Amazonian animals
• Research and create enrichments for monkeys
• Perform veterinary labs such as coprological exams and necropsies
• Help to provide free pet care and spay and neuter surgeries
• Enjoy a fun weekend of rafting and caving in Tena
• Explore in and around Quito, including the Mitad del Mundo
• Learn and practice veterinary Spanish (no experience required)
Dates open for applications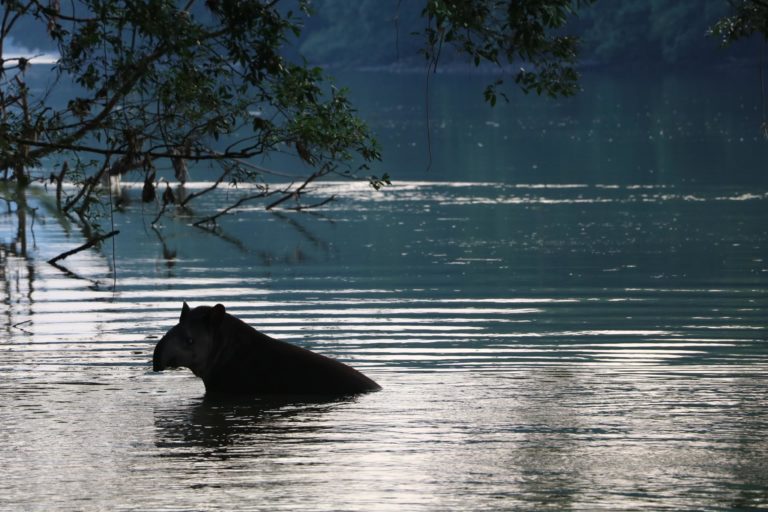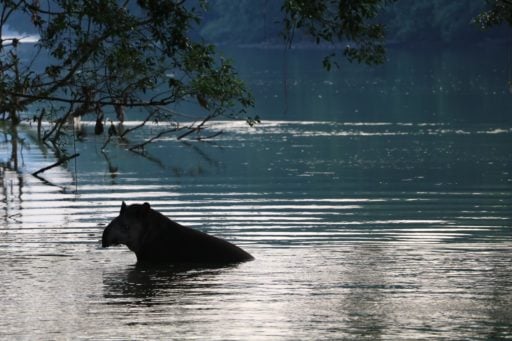 *July 26 – August 9, 2020
*The dates above indicate the day you must arrive in Quito and depart from Quito, which may mean leaving the US the day prior or returning the day after, depending on your flight time.
*Please note that there is no group flight for this program. Students may choose to fly on their own, or Loop Abroad can arrange a private group flight from the airport of your choice (only for groups of 10 or more). Students will be picked up and dropped off at the Quito airport. Loop Abroad reserves the right to cancel any program at any time; in case of such cancellation by Loop Abroad, all payments will be returned in full.
How about a full month? Add a two-week program!
Our Amazon Veterinary Service program is a full adventure on its own, but it can also be seamlessly combined with our Galapagos Marine Research and Exploration program which also starts and ends in Quito.
Tuition:
$3,500 USD not including international airfare. If your group has over 10 students, Loop Abroad can arrange a group flight for you from the airport of your choice.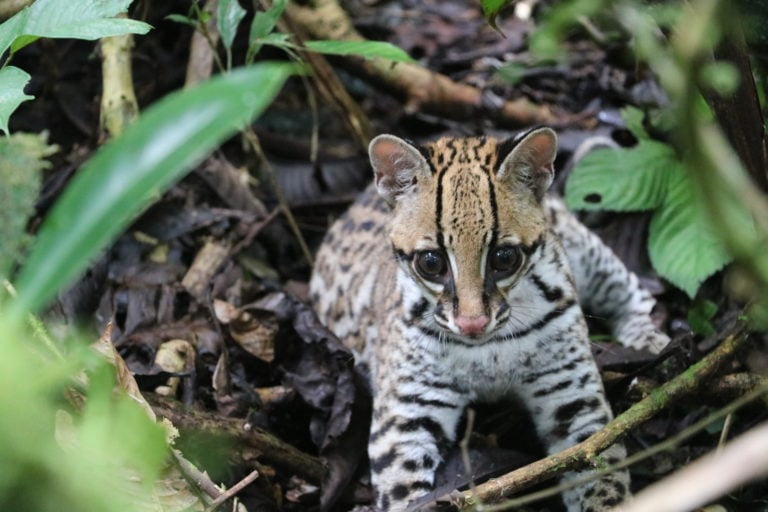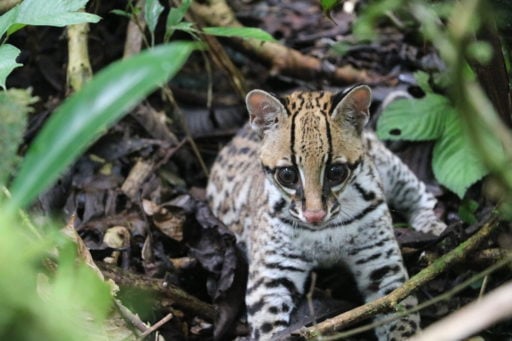 This tuition represents a 10% discount on our regular program tuition for your group. No additional discounts or aid are available.
Your space is not held until your $1,000 deposit (credited toward tuition) is paid. Your deposit is due by November 15, 2019 to secure your private group booking. Balance of your tuition is due by January 31, 2020. Interest-free payment plans are available.
All housing, meals, and activities are included in your tuition. Tuition does not include medical insurance – if you don't have medical insurance that covers you while abroad, you can purchase travel medical insurance. We can help you find a plan that meets our insurance requirements.
Travel off the group itinerary must be approved by Loop Abroad and carries fees. Please contact [email protected] before booking travel off the group itinerary.
Hours and Credit
You can receive 3 credits from University of Findlay for this program. (Additional fee applies.) Loop Abroad can also assist you in working to get credit directly from your school.
Participants will earn 50 veterinary hours and 8 research hours. You will receive a certificate for 70 service hours upon program completion.
Please note that "private" means all the students in your group will be in the same group for activities, and there will not be students from other schools included in your group. However, it doesn't mean your group are the only students on the project or in your housing.
Itinerary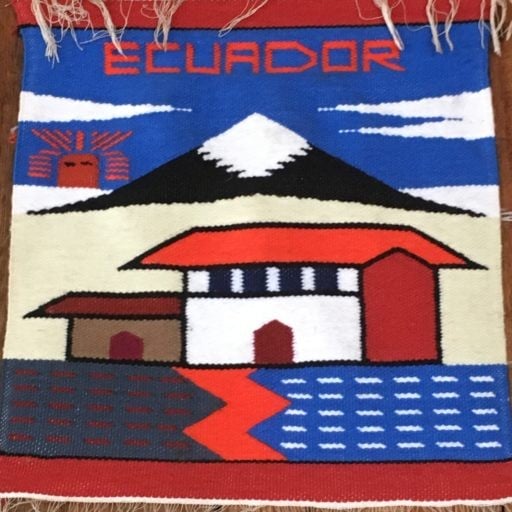 This itinerary is subject to change, but should give you a good overall program feel.
Arrive in Quito on Sunday and meet your group. Depending on the time your flight arrives, you may have a chance to explore some of the city with your group leader.
On Monday, we will make our way from Quito to Tena, with a stop along the way (weather-permitting) to visit some hot springs. Once we arrive in Tena, we'll enter the Amazon rainforest and travel by boat to the lodge where we'll be staying during the program.
Starting Tuesday mornings, our weekdays will be spent at amaZOOnico. We'll walk about ten minutes through the jungle from our lodge to amaZOOnico and take on the day's schedule. Most days will include:
Lecture by one of our veterinarians on Amazon conservation and animal care
Opportunities to lead visitor tours of the animals at amaZOOnico (a few students/day)
Assisting in helping to care for the animals, including cleaning and preparing food
Joining the staff vet on vet walking rounds to monitor animal care
Veterinary labs such as blood pathology
Collecting data from camera traps for research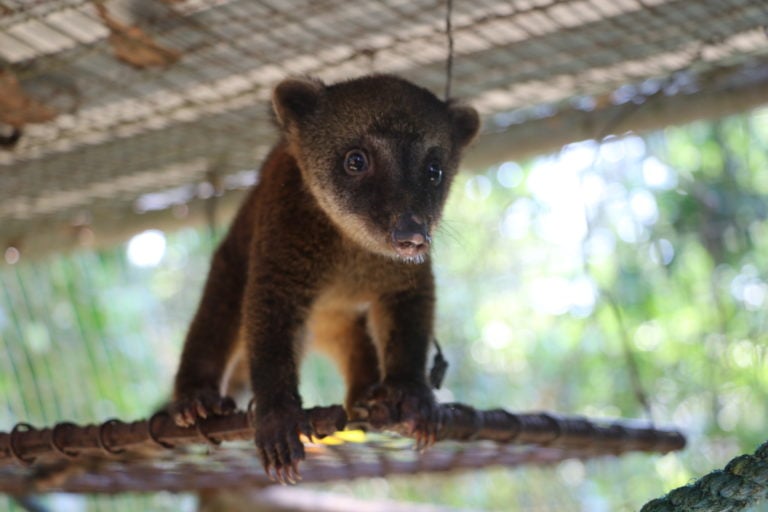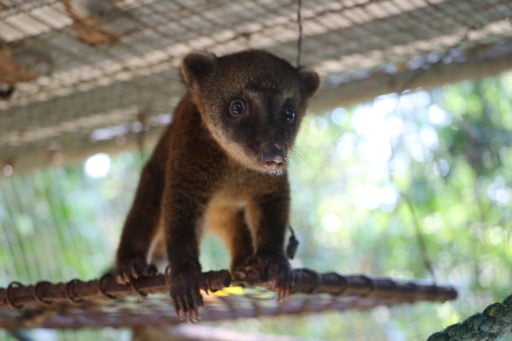 During the weekdays, we will also:
Perform ethograms on animals and design and implement enrichment projects for them
Assist and observe the vet in performing any necessary medical care
Practice and learn some Spanish for veterinary medicine (based on your level – no experience required)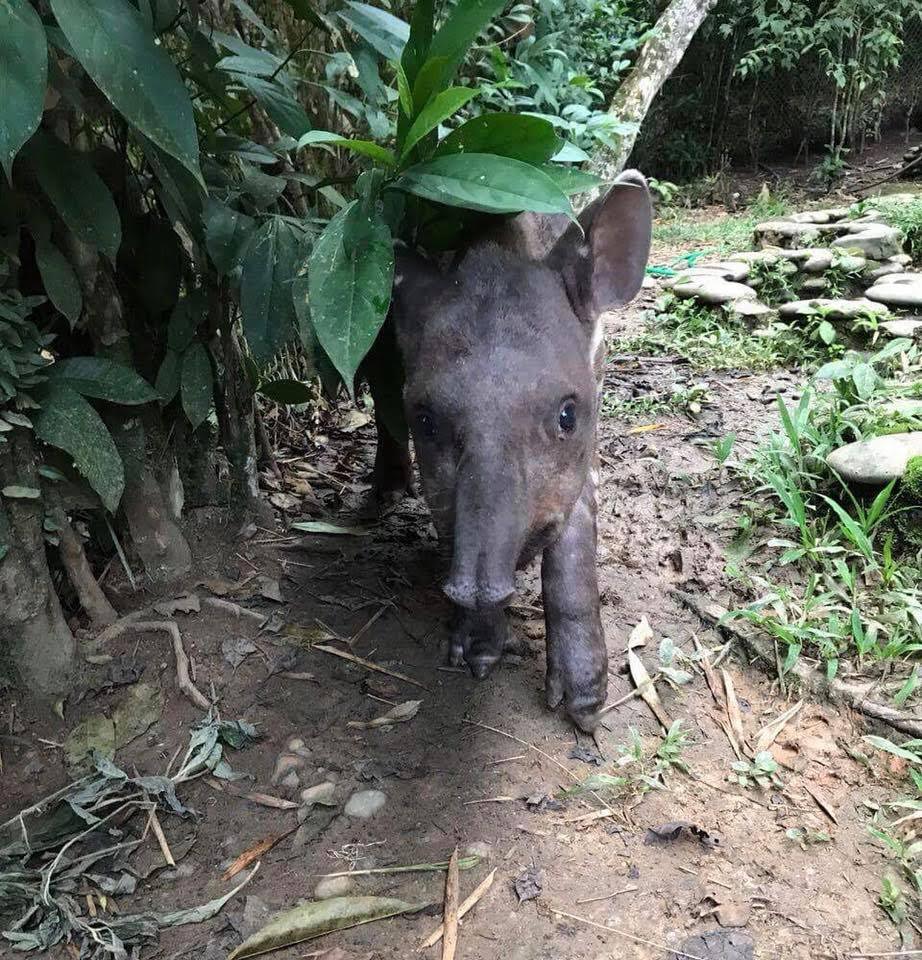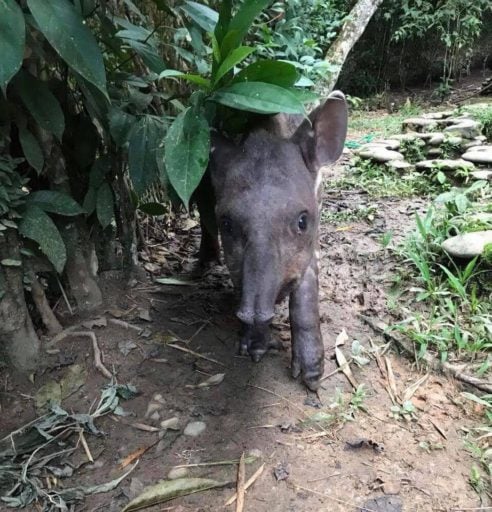 Please note that most of the animals at amaZOOnico cannot be handled, as they are wild animals and our goal is to provide them with only the care that they need to stay healthy and safe. You may be in the enclosures with birds, tapirs, tamarins, guatins, coatis, and tortoises. There is no contact permitted with the captive or free monkeys.
During your program, Loop Abroad and amaZOOnico will offer a two day free pet clinic for the neighboring villages and people who live in the area. During this time, you will work as a team with your veterinarians to provide free medical care for cats and dogs, including vaccinations, skin and ear treatments, and spay and neuter surgeries.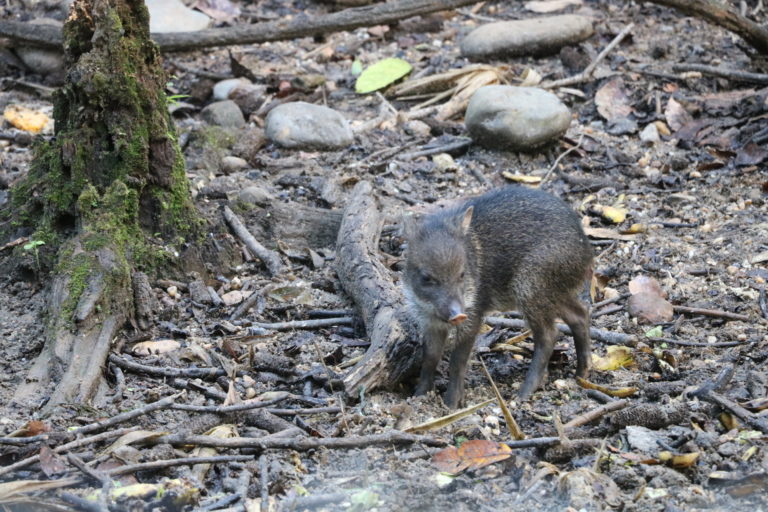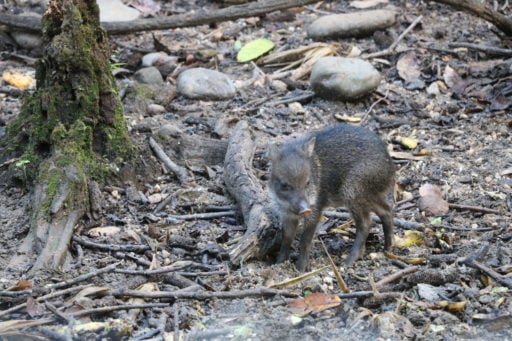 You will learn from your veterinarians and the amaZOOnico vet, both through lecture and labs, how to assist in providing this care, from safely handling dogs and cats to performing physical exams to giving vaccinations to assisting in spay and neuter surgeries, anesthesia monitoring, and recovery. This project allows our vet staff to work as a team across cultures, allows you to get invaluable veterinary experience, and allows Loop Abroad to provide free medical care to animals who might otherwise be far from a vet, and to control the pet population via spay and neuters.
In the evenings, we will relax as a group at our nearby lodge.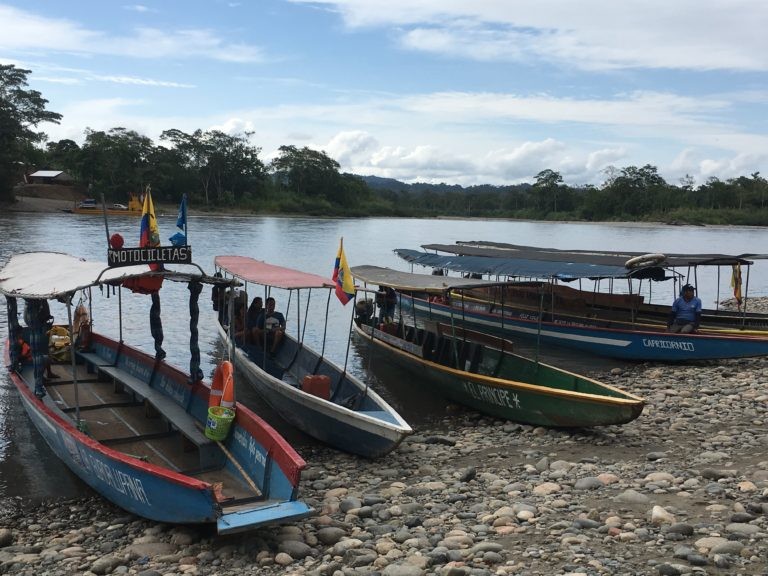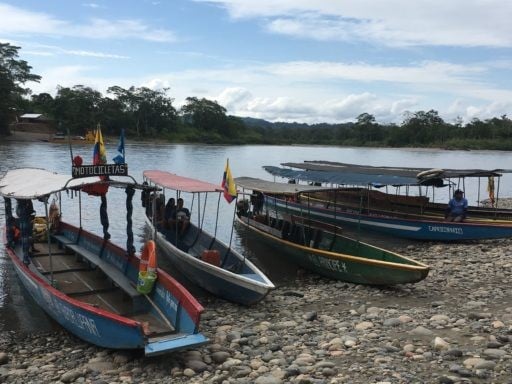 On the weekend in the center of the program, we'll take a break from amaZOOnico and travel to Tena, which is famous for its rafting. We'll have a rafting trip, visit a local cave system, and have some free time to relax and explore the town.
On the last Friday of the program, we will make our way back to Quito. We will spend Saturday touring the colonial Old City of Quito, and also visit Mitad del Mundo, the famous "middle of the world" monument on the Equator, where you can grab a cool photo of yourself in the North and South hemispheres.
Students can depart from Quito any time on the final program Sunday. Students leaving later in the day will have time to explore in Quito with their staff.