We can help you to create a custom summer semester with up to 12 weeks of travel in 2 to 3 countries!

Please email [email protected] to create your custom schedule

Summer 2022:  May 15 – Aug 9, 2022

Explore different aspects of veterinary medicine and get hands-on experience working with different animals while traveling the world.
This global semester abroad is perfect for the student who is exploring various aspects of veterinary medicine, loves working with different kinds of animals, or has an insatiable wanderlust and wants to see three very different parts of the world while studying abroad.
Spanning the course of three months, students will have endless opportunities to gain hands-on experience learning clinical skills and providing care to animals in need. With experiences in Thailand, Costa Rica, and Panama, you'll have the chance to work with dogs and cats, elephants, sloths, sea turtles, and rescued rainforest wildlife!
Please note that the Global Semester itinerary has been modified from past years to accommodate COVID-19 travel restrictions. We have added amazing experiences in Costa Rica and Panama!
Check out the details of the new program locations on the Coursework and Locations pages.
Who It's For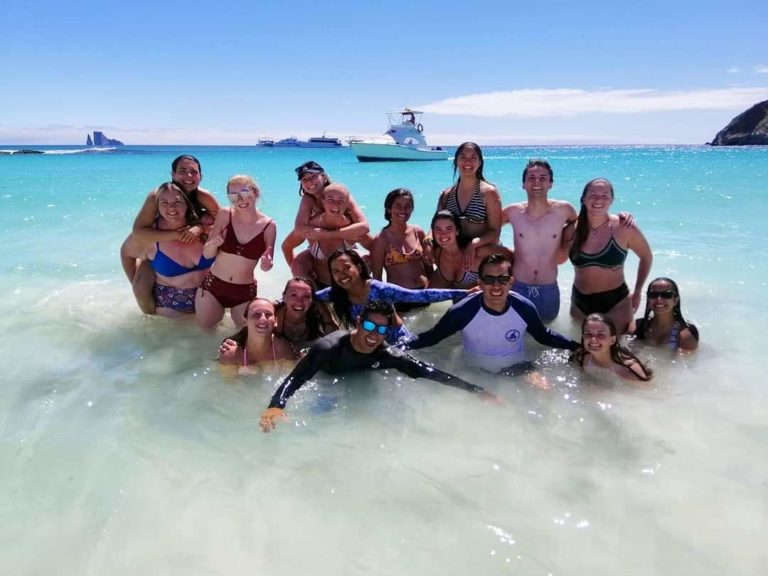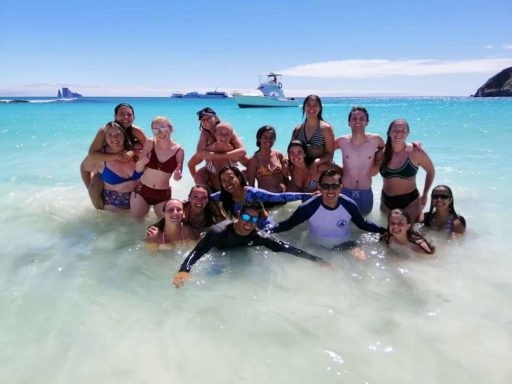 The semester is designed with pre-veterinary students in mind. Our small, hands-on classes are taught by veterinarians and marine science instructors with extensive experience in their fields.
We know that spending a semester abroad can be daunting for pre-vet students. We're available to answer all your questions about credit, financial aid, and coursework to make sure this semester abroad is the perfect fit for you!
Highlights
Feed, study, and care for rescued elephants
Help with hands-on sea turtle research on the beach and in the boat
Assist in dog neuter surgeries
Learn about all aspects of care and management of rescued wildlife
Learn and practice small animal clinical skills
Tour the city of Chiang Mai, including visits to temples and local markets
Get SCUBA certified and learn conservation diving
Learn to identify marine invertebrates, tropical fish, and understand reef health
Stay overnight in forest villages to understand their livelihoods and connections to forest ecosystems
Zipline through the jungle
Perform veterinary labs such as coprological exams and necropsies
Enjoy a fun weekend of rafting and caving in Tena
Earn 200+ veterinary hours and 18 credits
Earn 92 animal experience and research hours.
Dates Open for Application
May 16 – August 8, 2021 (12 week program, no breaks)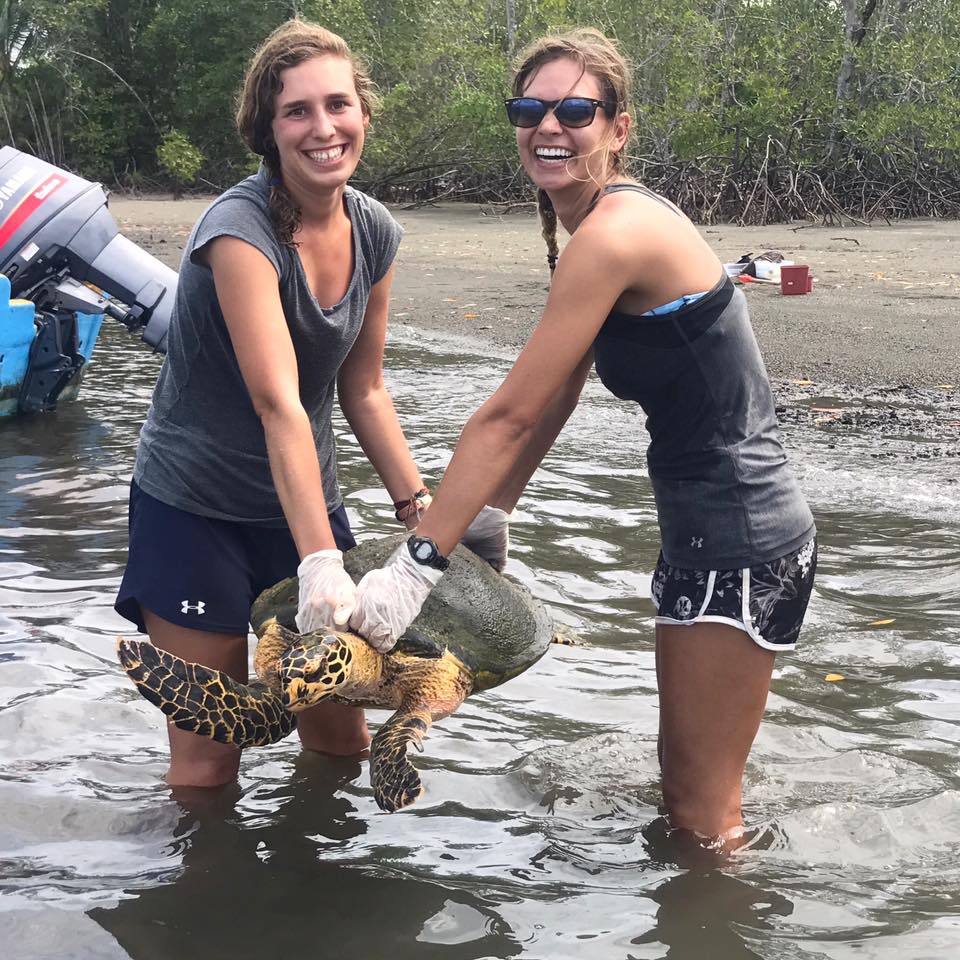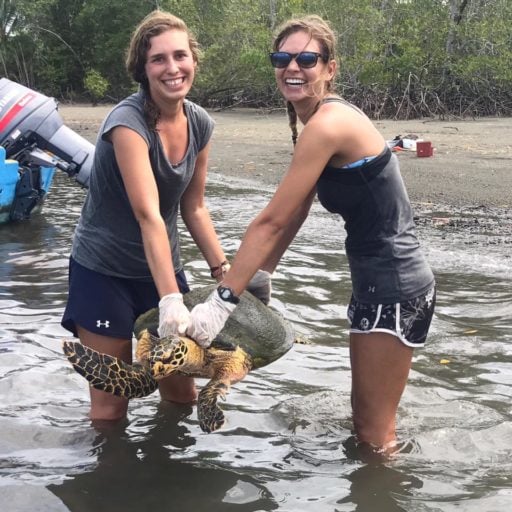 This program is now full. We can help you customize a 12-week trip visiting 2 to 3 countries this summer – please email [email protected]
*These are the in-country program dates, and travel to the start and from the end of the program may add additional days.
Vet School
The Global Veterinary Semester Abroad is designed to enhance your pre-veterinary knowledge, skills, and experience.  Veterinary Semester Abroad helps you to earn over 200 veterinary hours which is a huge asset when applying to vet school.


Many students find that they can use their federal, state, and institutional aid, loans, and scholarships to pay the semester fee. You may be able to use your current semester tuition toward your Global Veterinary Semester Abroad and get credit at your school, and we can help you with this process. Additionally, students can choose to receive a transcript from our university partner, a fully accredited US-based institution. Please contact us so we can help you figure out your options.
The AVMA says "If you have the opportunity to work… for veterinarians who work with different species, that's a bonus that can make you more appealing to a veterinary school admissions committee." We're proud to offer you that opportunity!
Locations
The Global Veterinary Semester Abroad is based in Thailand, Costa Rica, and Panama. From tropical islands to rainforests, students will travel the world and experience vastly different cultures, landscapes, and animals. Check out the many places our studies will take us!
How It Works
Want to fit a semester abroad in three countries into your pre-veterinary education path? Here's how it can work for you!
This page is a general overview of the process of Global Veterinary Semester Abroad, from applying to attending. For more detailed information on any of these points or personalized assistance, contact us! We are happy to help.
What is the Global Veterinary Semester Abroad?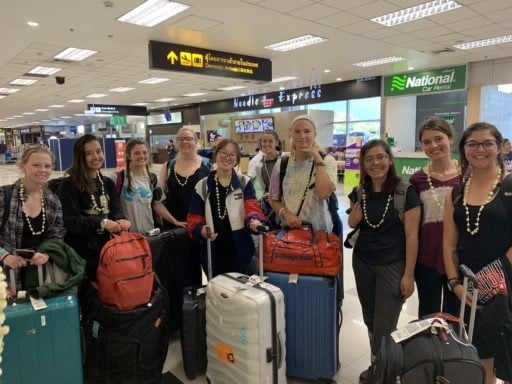 The Global Veterinary Semester Abroad is a full semester designed for pre-vet students, or students interested in animal care and conservation. It takes place in Thailand, Costa Rica, and Panama over 12 weeks and you can earn a total of 18 credits. The program does not take place on a college campus, but instead in elephant sanctuaries, dog clinics, marine research centers, and other animal facilities.
This program is a long, challenging travel program during which we will ask a lot of you, and you will demand a lot of yourself. There are times during the program where there is limited or no wifi, and some housing does not have air conditioning in the rooms. There is very little down-time and your days are very full and generally scheduled for you.
Loop Abroad is not a college. Participants in the Global Veterinary Semester Abroad will receive their credits and transcript from University of Findlay, our school of record in the US. For students who are currently in college, we can help you work with your school to transfer these credits. For participants not currently in school, you will still receive a transcript from University of Findlay.
How much does it cost?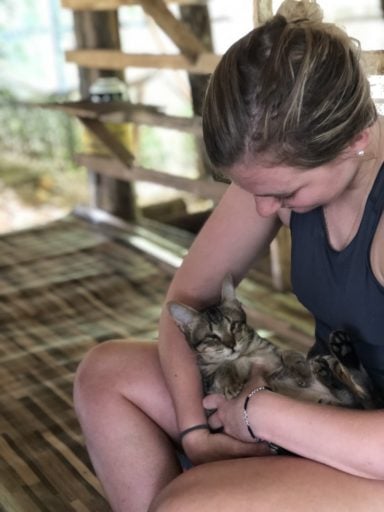 The tuition for the Global Veterinary Semester Abroad is $21,950. It includes tuition, housing, meals, transport to class each day, transport within the program country, books, and lab fees. It does not include international airfare or health insurance costs.
If your semester has a one-week break, you will be responsible for your own housing, meals, and activities, and can either stay in Chiang Mai, Thailand (or your other break location) or travel from there during that week (at your own expense). Students will be able to stay in their student housing during that time if they choose. The Summer semester does not include a break.
There will be no group flight for this program. This means that on some flight itineraries, you may be flying alone or with a small number of other students who are participating in the Global Veterinary Semester Abroad or otherwise connecting two-week Loop Abroad programs. We will be able to help you find a flight itinerary that meets all of our arrival and departure time requirements for each country. Please DO NOT BOOK any airfare for this program without communicating with Loop Abroad to receive approval first.
Financial aid options are available. Loop Abroad offers up to $5,000 in need-based discounts per students. If you are currently a college student, we can assist you in using federal financial aid toward your Loop Abroad tuition.
Who Can Attend the Global Veterinary Semester Abroad?
This program is open to applicants age 18 and over. Most students are 18 to 25. You can be a citizen or resident of any country. You do not need to currently be in school. All courses are taught in English - no foreign language skills are necessary.
Competitive applicants plan to apply to vet school or otherwise work in a career with animals and have a demonstrated interest in working in animal science. No specific skills or experiences are required.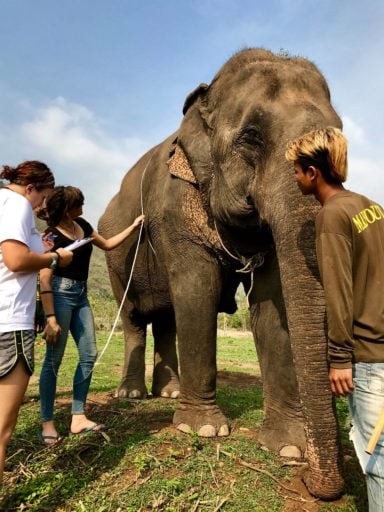 Step 1: Talk to your advisor. If you are currently in school, we suggest that you meet with your advisor about a semester abroad and the credits you would be transferring into your degree program. Usually your advisor will want to see syllabi for all the courses. For a copy of all the syllabi, please send an email to [email protected]
Ask your advisor to approve the credits so that you may approach your study abroad office with your plans to participate in a Loop Abroad semester. Note that the course load of 18 credits is a complete semester and you are expected to participate in all courses and class meetings during the semester.
Step 2: Apply for admission. You can apply for admission at any time, but it is best to apply at least a few months in advance so you have time to meet with the various offices on your campus and make arrangements for your study abroad. In your application, you can indicate if you are applying for financial aid from Loop Abroad, which can award need-based funds of up to $5,000 per student. You would get notice of any financial aid award with notice of admission.
The application costs $50 and includes an essay, transcript, and the contact info for two academic or professional references (like a professor or manager). Once we have a complete application, it generally takes us about a week to get you an admissions decision. You do not have to pay any program deposit until you decide that you want to attend.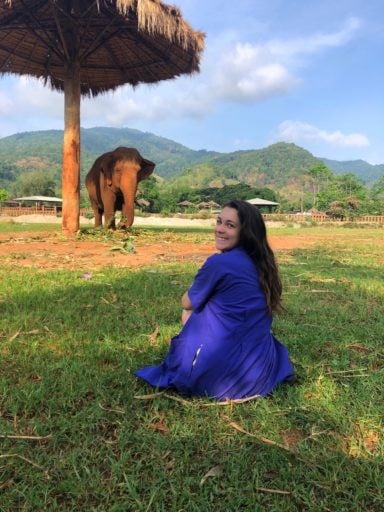 Step 3: Secure funding for your semester. Once you are admitted and have your credits and study abroad experience confirmed, it is sometimes possible to use your federal financial aid if you are currently enrolled in a US college or university. Your financial aid office can help you with this process, and we will also assist you. In some cases, your school will require specific documentation from Loop Abroad and we are able to work with them to make this semester financially feasible for you.
Step 4: Pay deposit and submit necessary paperwork. Before you can be confirmed as a participating student, you must pay the deposit to hold your spot in the upcoming semester. There are only 12 spots available in order to keep the class sizes small. You will also have to complete enrollment paperwork that includes a medical form.
Step 5: Plan for your travel! Loop staff will send you an email with any logistical requirements. We can help you with everything from selecting return flights to deciding what to pack!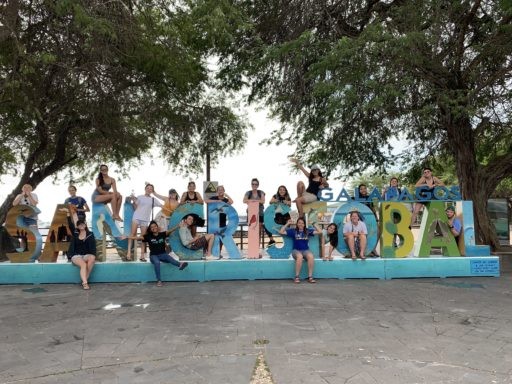 Step 6: You're on your way! During your semester, staff is available 24/7 to support you. You will live with your fellow students and your travel between course locations will be arranged as a group by Loop Abroad, with staff traveling with you. The semester is a busy, packed schedule with lots of places to go and lots of work to do, and we'll do it all as a group. If you have questions about the Global Veterinary Semester Abroad, from applications to safety and everything in between, reach out to us!
Coursework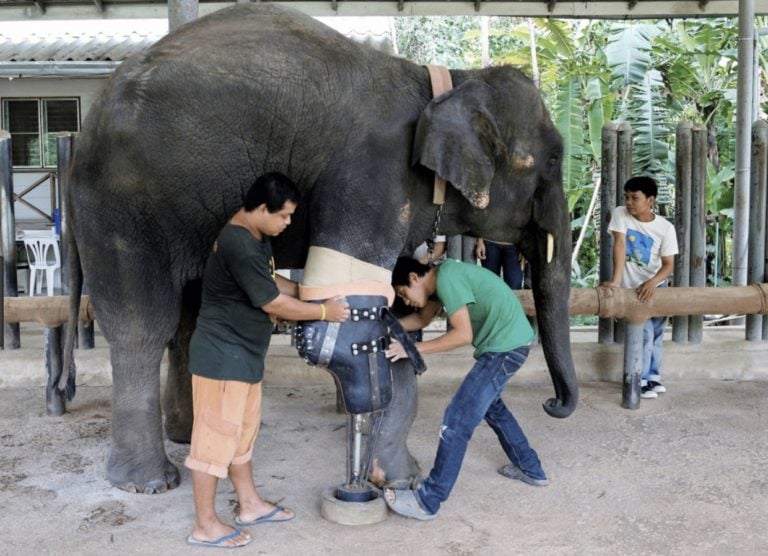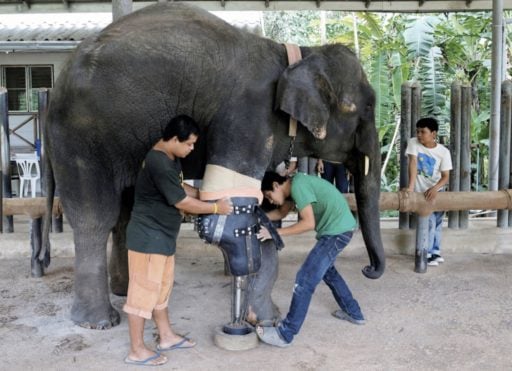 The Global Veterinary Semester gives you a chance to pack a full pre-veterinary semester abroad into your summer. You'll learn about veterinary medicine in:
Thailand: small animal clinic, elephant sanctuary, and marine center
Costa Rica: sea turtle research and rainforest wildlife rescue
Panama: sloth sanctuary and exotic vet clinic
At each location, your coursework is supplemented by culture and adventure activities that give you a chance to explore the world from new perspectives. Housing, meals, and all activities are included in your tuition.
The semester is divided into blocks so that you can focus on one course at a time immersed in a shelter, sanctuary, research, or clinic setting. With each block, you will build and practice new knowledge and skills. The coursework is demanding, but you will go home with memories of a lifetime and key experiences that will prepare you for your veterinary training and career.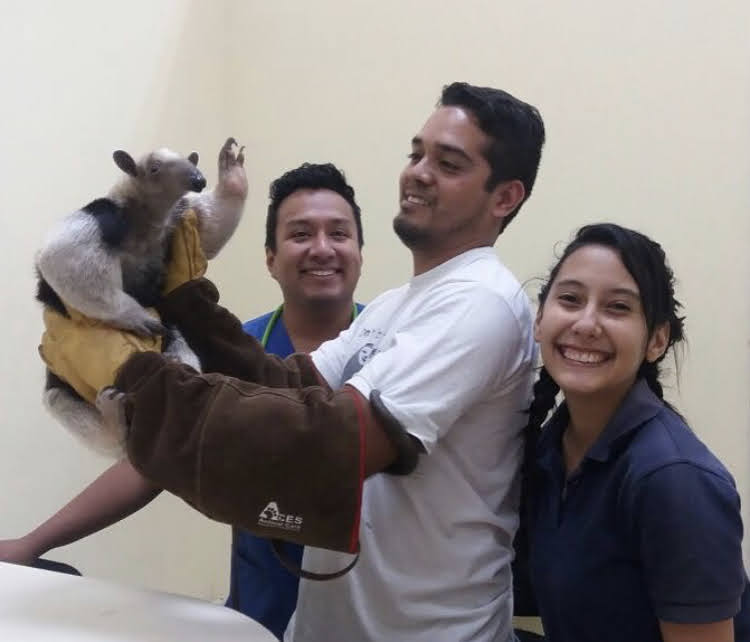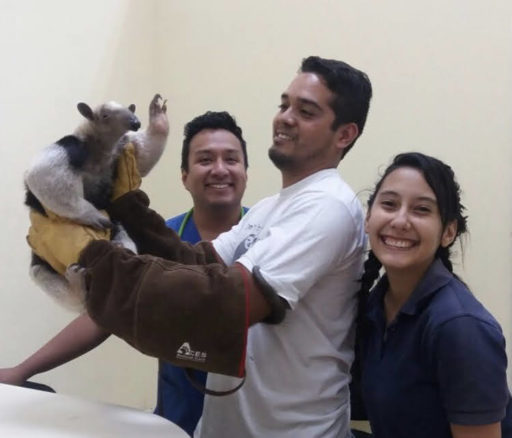 The Global Veterinary Semester Abroad is comparable to a full semester of courses, including labs at your home institution, and offers a total of 18 course credits.
Please note: we have listed credits based on the number of hours of instruction, homework, and fieldwork in each course. But the number of credits you receive at your school will vary depending on how you apply for credit and how your school grants it. Through our university partner (School of Record), we can offer all students a full transcript.
We expect that this quarantine will remain in place through Summer 2021.  The program still includes 12 weeks of travel and still takes you to veterinary programming in 3 countries, all of which are currently open to travelers from the US.
Thailand: Thailand is currently open for tourist travel and has managed COVID-19 exceptionally well, and currently requires a 14-day hotel quarantine for all visitors. Quarantines include meals, wifi, fresh air from the window, and COVID-19 testing. After that, you'll join one week learning small animal medicine in a dog and cat clinic, one week working with elephants, one week of exploring ecosystems throughout Thailand, and one week of marine conservation and diving on Koh Tao island!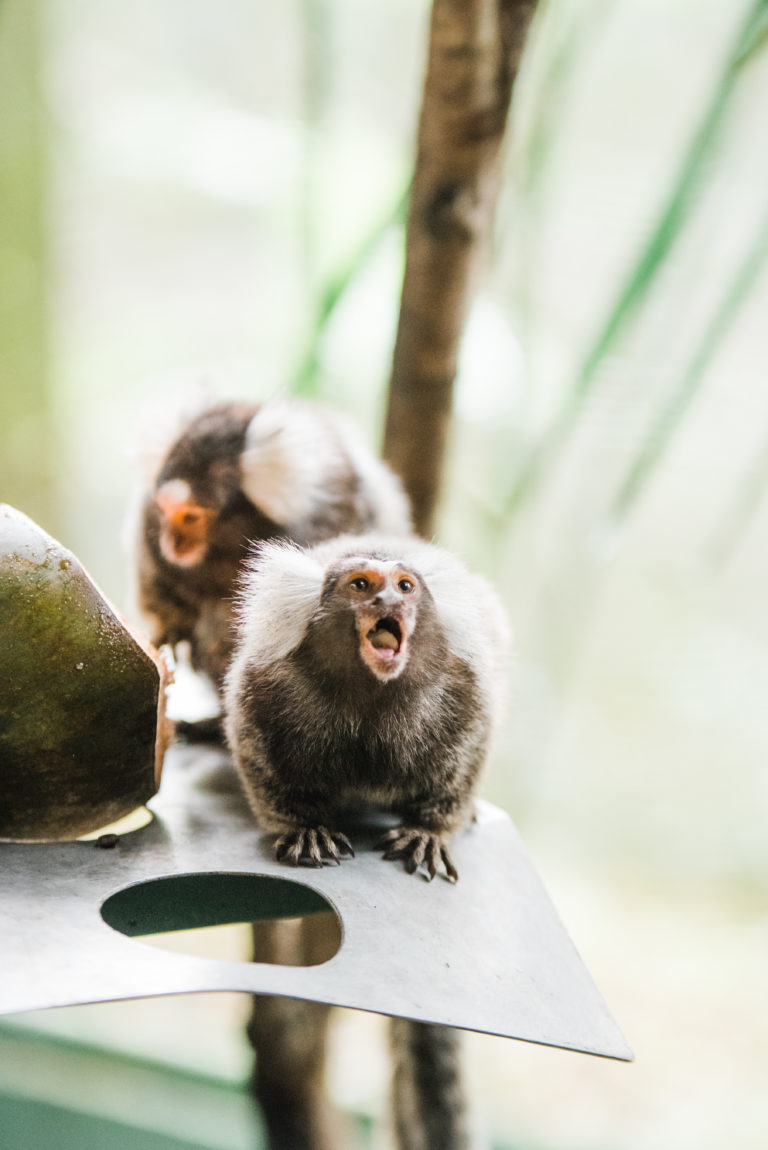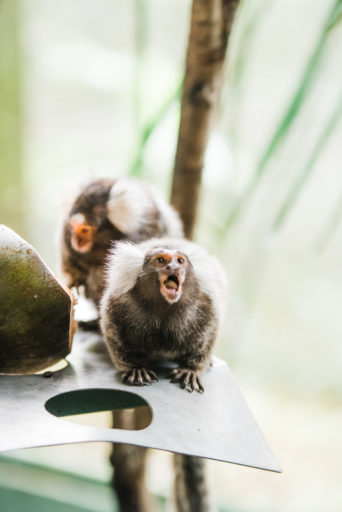 Costa Rica: You will spend 4 weeks in Costa Rica completing two programs: The Costa Rica Veterinary Medicine program and the Costa Rica Sea Turtle Conservation and Research program. This month will give you a chance to explore different facets and areas of conservation in Costa Rica, and get both veterinary experience and marine research experience. There is no quarantine period required to enter Costa Rica.
Panama: This 2-week program in Veterinary Medicine is based in a busy exotics and wildlife clinic and provides amazing opportunities for shadowing cases and veterinary rounds, learning ultrasound and radiography skills, and working in a wildlife sanctuary focused in sloth rescue and rehabilitation. You'll also get to explore beautiful Panama, from white-sand beaches to the Panama ruins. There is no quarantine period required to enter Panama.
TWO Virtual Experiences: To enhance your quarantine experience, you'll be able to choose TWO virtual experiences (3-credit courses, live veterinary shadowing internships, or research fellowships) to add to your program – at no additional cost!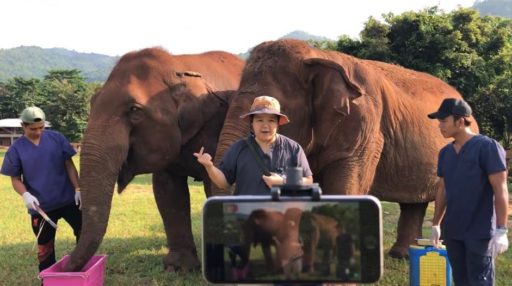 These are a great, flexible way to improve the breadth or depth of your knowledge and strengthen your application to vet school.
The Global Veterinary Semester Abroad is made up of the following courses from our various 2-week programs. Click on the links below for detailed information about each course as well as a layout of the itinerary (order of programs may vary).
The exact dates, order of courses, and specific course activities are subject to change.
Tuition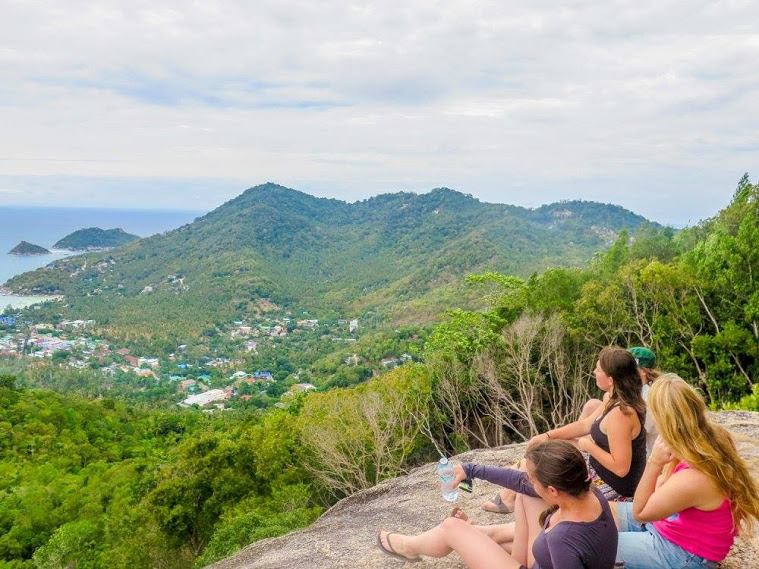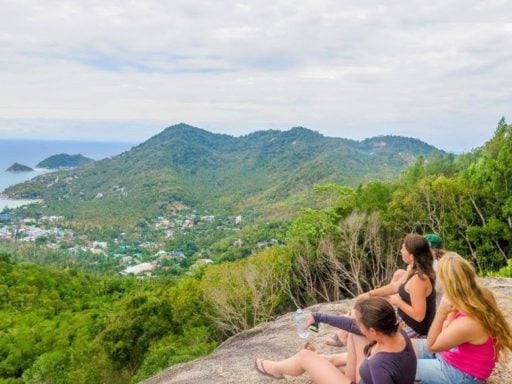 We know studying abroad is a big investment. If you are currently in college or university, we can help you to work with your school to get credit for your Loop Abroad courses and be able to access federal financial aid to use toward your Loop Abroad tuition.
If you are considering applying, let us know! We can walk you through each step from talking with your school advisors to making the program affordable for you.
Semester Tuition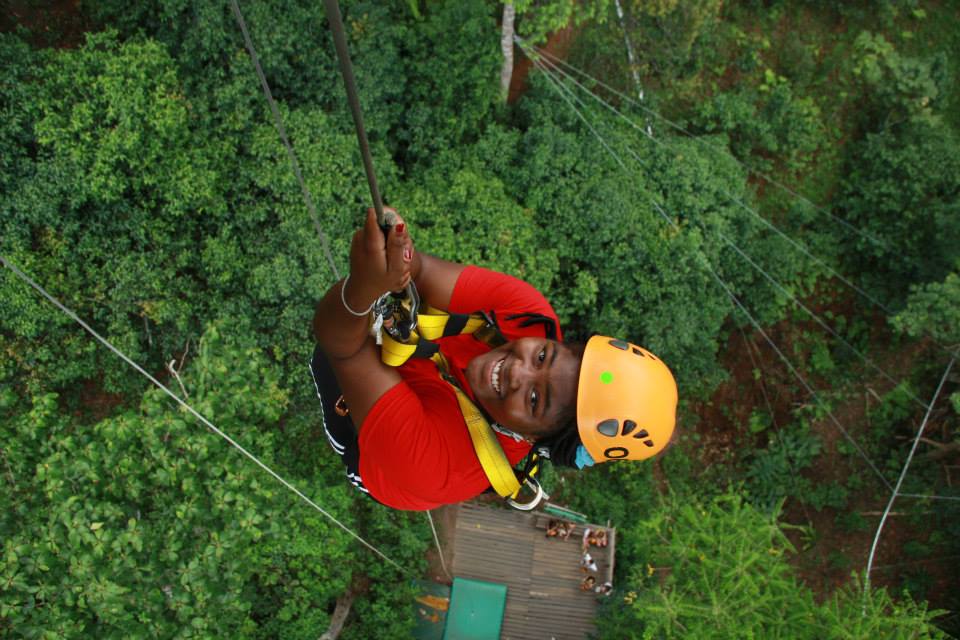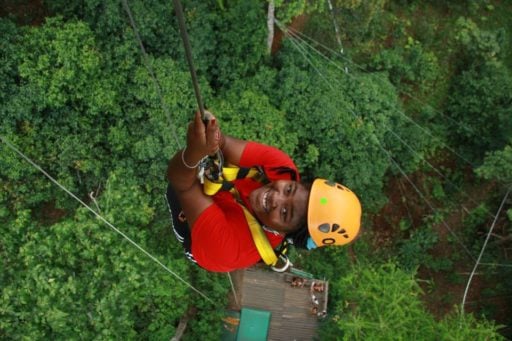 The Global Veterinary Semester Abroad comprehensive fee of $21,950 covers much more than just tuition:
Tuition for 18 course credits, including an official transcript from our university partner, University of Findlay
Housing in all program locations (accommodation during break not included)
All meals during the semester (except during break week)
Activities in every location (such as ziplining, rafting, etc.)
Transportation to class each day and transportation for field courses, including airfare within Thailand between program locations
Course readings and materials (no books to purchase)
Clinic and lab supplies
SCUBA certification
That means that you do not pay any additional fees for labs, books, housing, or meals during your program.
Note: The semester fee DOES NOT include international airfare or airfare between Quito and the Galapagos. It does not include the $100 Galapagos entry permit (arranged at Quito airport). We can help you to organize your travel itinerary to and from your home airport.
Financial Aid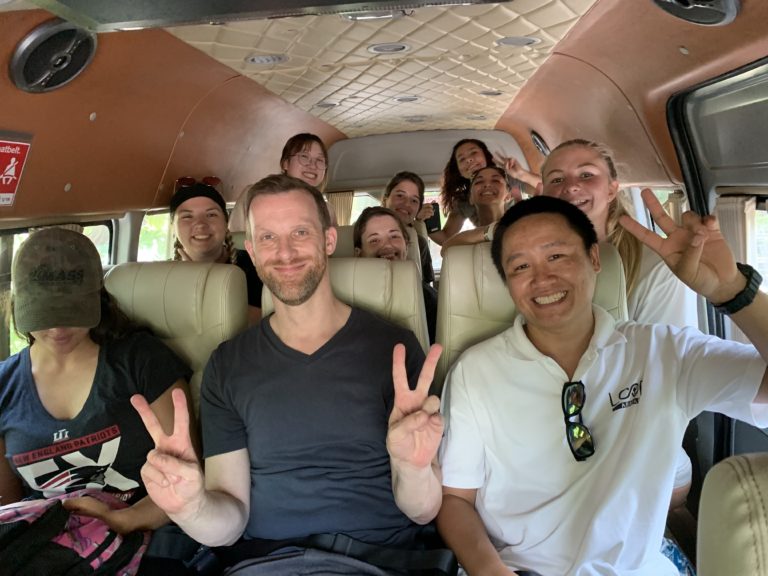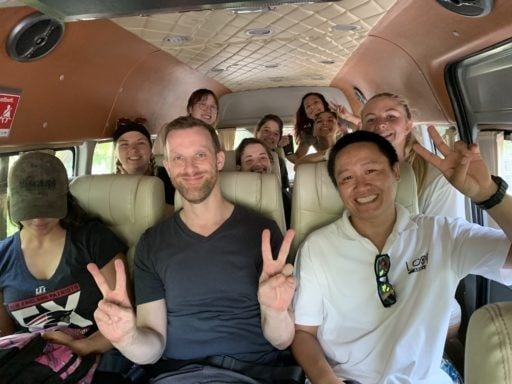 Many students studying abroad use financial aid such as grants, scholarships, and/or loans to help pay their tuition and program fees.
Because we offer transcripts through our US university partner (School of Record), you may be able to use your state, federal, and/or institutional aid and loans towards the semester tuition. Generally, the first step is to get your credits approved by your current school – and we are happy to help!
There are also several outside scholarships designed for students studying abroad. We suggest that you talk to your financial aid office for recommendations. We will support your application!
Loop Abroad also offers a limited number of awards for semester students ranging from $500 to $5,000 based on qualifications and financial need.
If you aren't sure where to start, please contact us! The sooner you start the process, the easier it is to communicate with your school about credits and financial aid.
Vet Hours
We understand pre-vets. You can't let a semester pass without making progress towards a competitive vet school application. Join us for animal experiences you can't get anywhere else on the planet all while developing hands-on veterinary skills, building your resume, and having an amazing adventure around the world. You won't waste a moment.
Research and Veterinary Experience Hours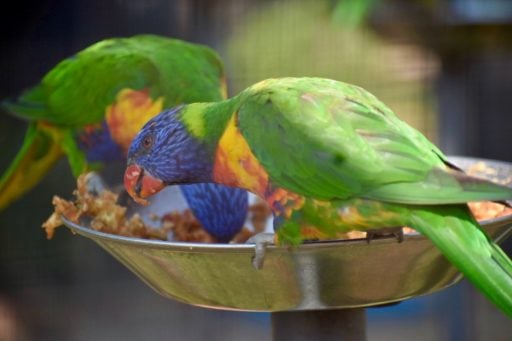 When you apply to vet school, you have to describe and record hours for three kinds of experiences: research experiences, veterinary experiences, and animal experiences.
In our semester, you'll log 200+ hours working with a veterinarian (DVM) and 85+ additional hours of animal experience and research.
Explore Many Areas of Veterinary Medicine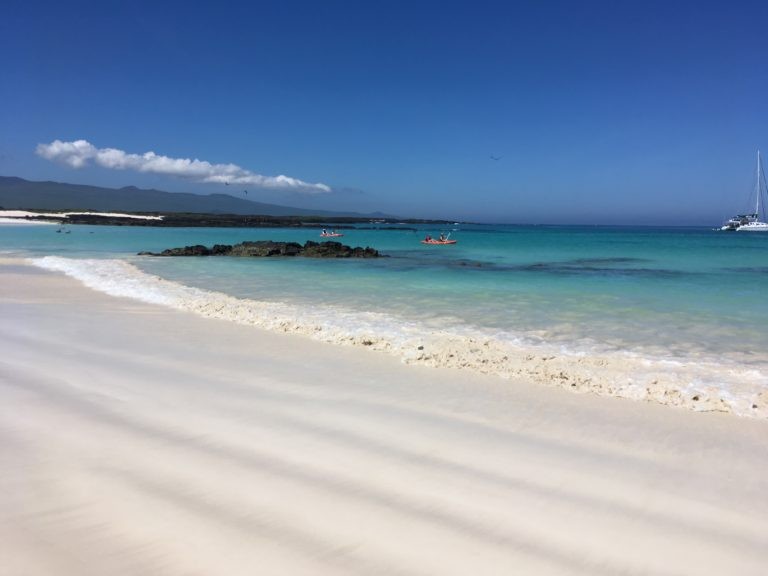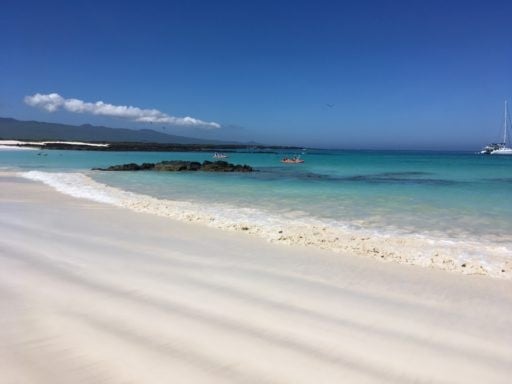 Studying abroad in three different countries means you'll get to experience a ton of different areas of veterinary medicine, which can be an advantage for admission to vet school. North Carolina State University's College of Veterinary Medicine says:
"… [S]upervised experiences in three or more different areas are highly recommended for a competitive application…. small animal, large animal, research, food animal production, exotic, aquatic, wildlife, zoological medicine"

Loop offers veterinarian-supervised experiences in six of these areas!
Small animals
Research
Exotic animals
Aquatic animals
Wildlife
Zoological medicine
Referring to who gets into vet school, the AVMA says…
"If you have the opportunity to work …for veterinarians who work with different species, that's a bonus that can make you more appealing to a veterinary school admissions committee. Get as much experience as you can while you have the opportunity."
The Global Veterinary Semester Abroad gives you varied experience in a module schedule, so you'll have one course at a time, and you and your classmates can focus on learning material and skills from the vet or vets leading your course. You'll also get to know your vets well because of the small class size and hands-on nature of your coursework, which allows you to learn about their experience in the veterinary profession and allows them to get to know you well enough to write recommendation letters.
Cross-cultural Shelter and Clinical Experience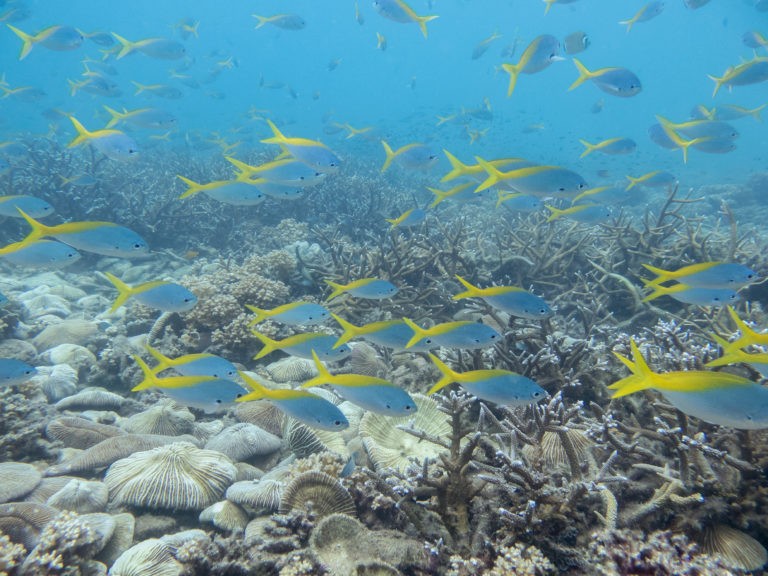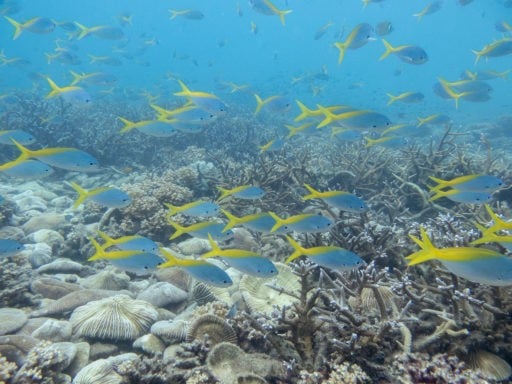 According to the AVMA, "volunteering at shelters or rescues can provide animal handling experience that will help make you a better candidate [for veterinary school]."
With Loop, you'll study shelter management while assisting in a shelter. You'll study marine vertebrates and then identify them while diving over a coral reef. You aren't just shadowing at the clinic down the road — you're learning first-hand about the communication challenges of practicing in cross-cultural organizations.
Our semester is designed to give you not only technical knowledge and animal handling experience, but the cultural and communication skills to make the most of your training.
Workshops to Support you in your Veterinary Goals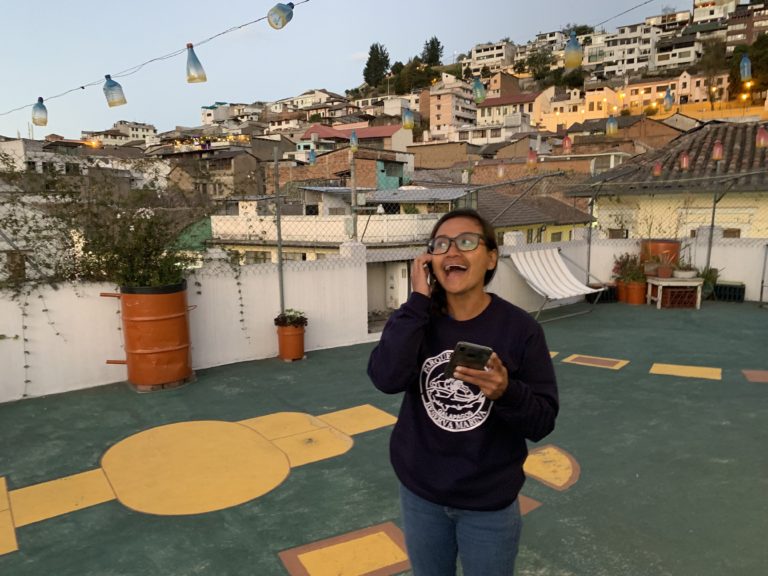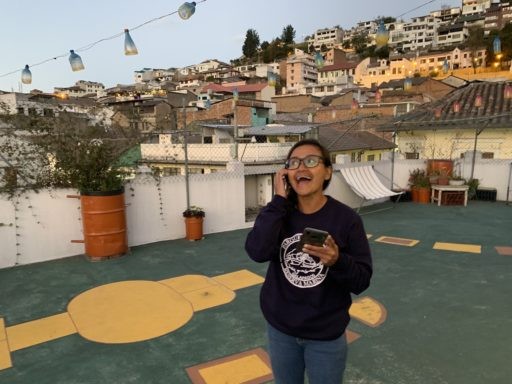 We offer faculty-led workshops and advising to help you with every aspect of applying to Veterinary School and advancing your career. Covered topics include:
Writing and updating a resume
How to talk about your experiences in interviews
Seeking and finding additional experience
Securing letters of recommendation
Writing an admissions essay
The vet school application process
Veterinary career options
How to Apply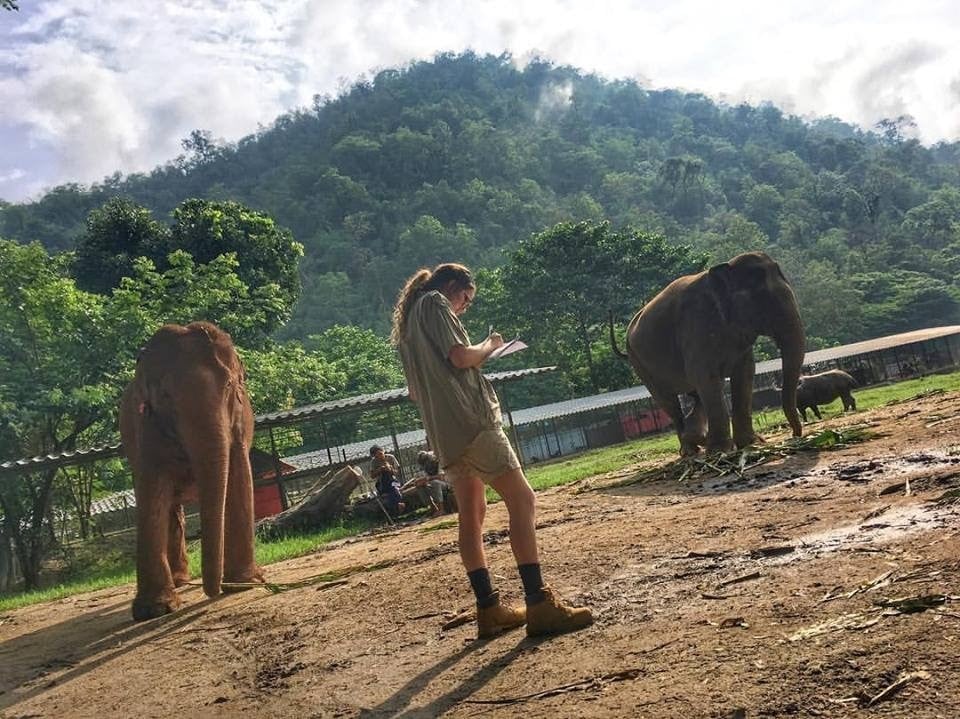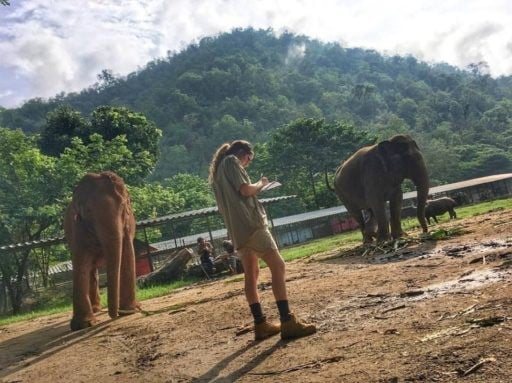 The Global Veterinary Semester Abroad is open to students from all academic backgrounds, not just pre-vet students.
We welcome students to study with us as a gap year after high school to decide if they want to pursue a veterinary education. We also welcome students who have completed an undergraduate degree but want to enhance their vet school application.
We are proud to often host students on their first trip abroad as well as students who are seasoned international travelers. You do not need to be a US citizen to apply.
We understand studying abroad is a big decision — we'll walk you through every step. We can help you figure out if it's a good fit and how research, internship, and course credit, as well as financial aid, would work for you.
Who Can Apply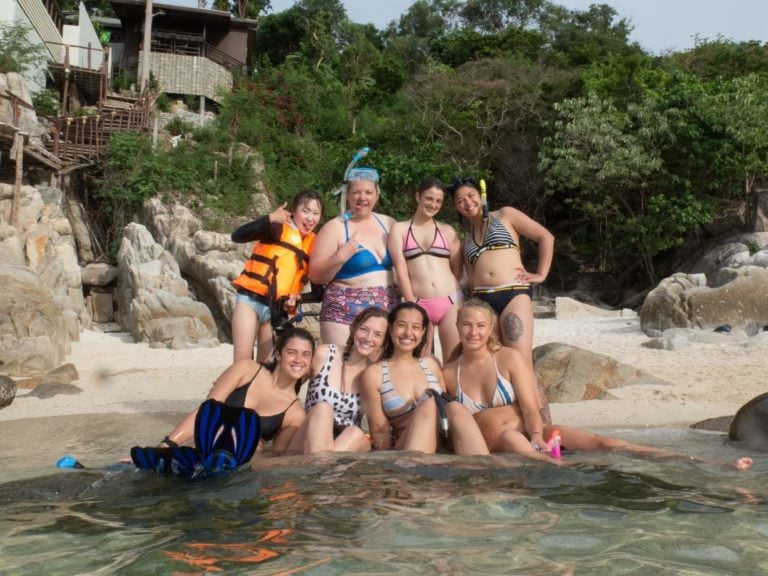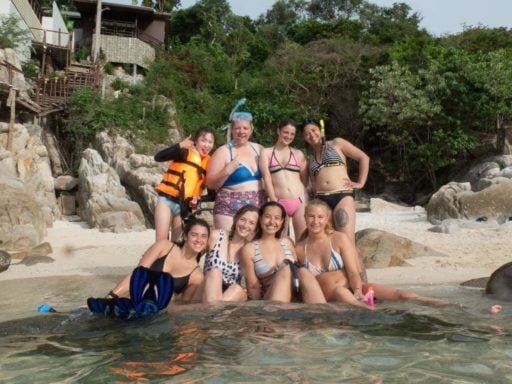 In order to enroll in the Global Veterinary Semester Abroad, applicants must meet the following requirements by the time the semester begins.
Eighteen years or older (most students are 18 to 25)
High School diploma or equivalent
Passport valid for 6 months from the end of the program
Healthy enough to travel and work outside in hot, humid climate
Able to swim
What makes a competitive applicant?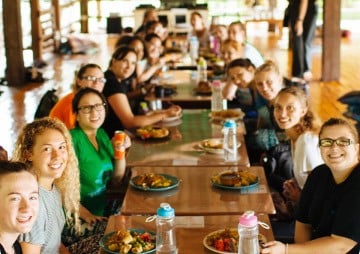 Each course in the Global Veterinary Semester Abroad is a group of up to 12 students, who work closely with one another and with their veterinarians and instructors. For this reason, the #1 skill we look for in an application is the ability to work as part of a team.
We're looking for students who understand what the Global Veterinary Semester Abroad entails and are eager to work hard, support their classmates, and get their hands dirty.
We don't require any specific animal experience, but a demonstrated interest in working with animals or in veterinary medicine will strengthen your application. We don't require a certain GPA, but strong applicants generally have a GPA of 3.0 or greater. Your application is more than just your GPA. We do not consider standardized test scores in our admissions decisions.
I'm ready to apply – what now?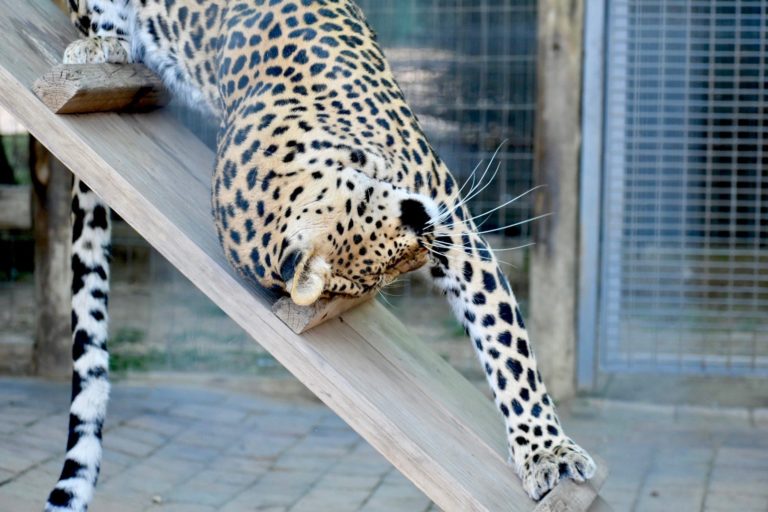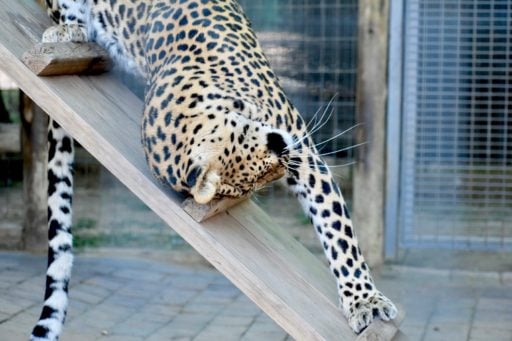 Once you're ready to apply, you can click on the "apply now" link below and choose from our available program dates to get started.
For the Summer 2021 semester, our program dates are May 16 – August 8, 2021.
The application for the Global Veterinary Semester Abroad has a $50 application fee, and will require your transcript, resume, 2 academic or professional references, and includes an essay component. Please note that upon acceptance to the program, your spot is not guarantee until the non-refundable deposit of $5,000 is paid.
If you'd like our help before applying to make sure that your credits will transfer to your current college or university and that you'll be able to successfully fit the Global Veterinary Semester Abroad into your academic schedule, please contact [email protected] for assistance.
Rolling admissions; applications open now!
Scholarships
There are lots of ways to help fund your online and travel programs with Loop Abroad, and we are here to help.
Scholarships are a terrific way to cover some or all of your tuition for a Loop Abroad program.
Loop Abroad Dr. Erica Ward Scholarship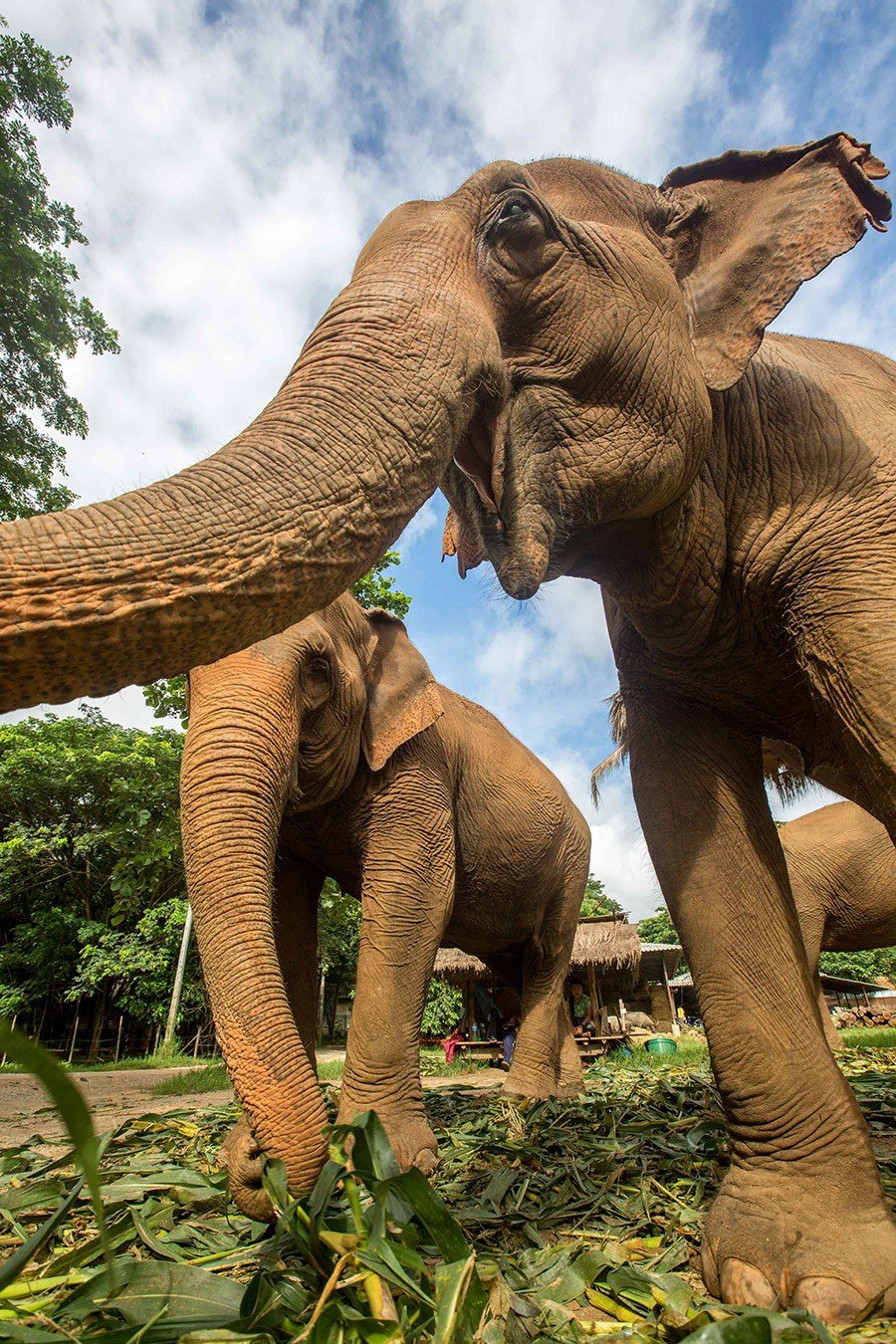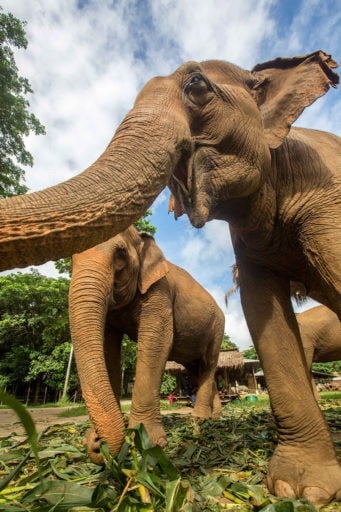 Loop Abroad is offering one FULL TUITION scholarship to cover one online program of your choice starting December 2020 or later. Applications for this scholarship are due November 18, 2020.
Who can apply: This scholarship is open to all students age 18 and over. You do not have to be a US Citizen. You do not have to be currently in school. You do not need to be enrolled in an online course to apply. You can apply for the scholarship first and make your online course selection after you receive a decision about the scholarship. (Note: if you make any payments toward tuition and later receive the scholarship, your payments will be refunded up to the value of one online program of your choice, not including an online semester.) 
Criteria for selecting the scholarship recipient: 
We will consider financial need, commitment to conservation and/or animal science, academic performance, and ability to be a positive team member as factors in our decision. We are not looking for the applicant with the highest grades or the most animal hours. We are not looking for the applicant with the saddest story. We are looking for a student who embodies Loop Abroad's values of teamwork, commitment to a cause, and hard work, and for a student who would not be able to otherwise afford Loop Abroad tuition (whether because of household income or recent change in circumstances).
How to apply:
In order to apply, you must complete the following three steps:
Submit the application to the Loop Abroad Dr. Erica Ward Scholarship here. The application requires a copy of your proof of household income (such as last year's tax return).
Follow @LoopAbroad on instagram (instagram.com/loopabroad) and make an instagram post about the program you're hoping to join, tagging @loopabroad and #loopabroad in the post.
Announcement of Award: The scholarship winner will be notified by November 25th.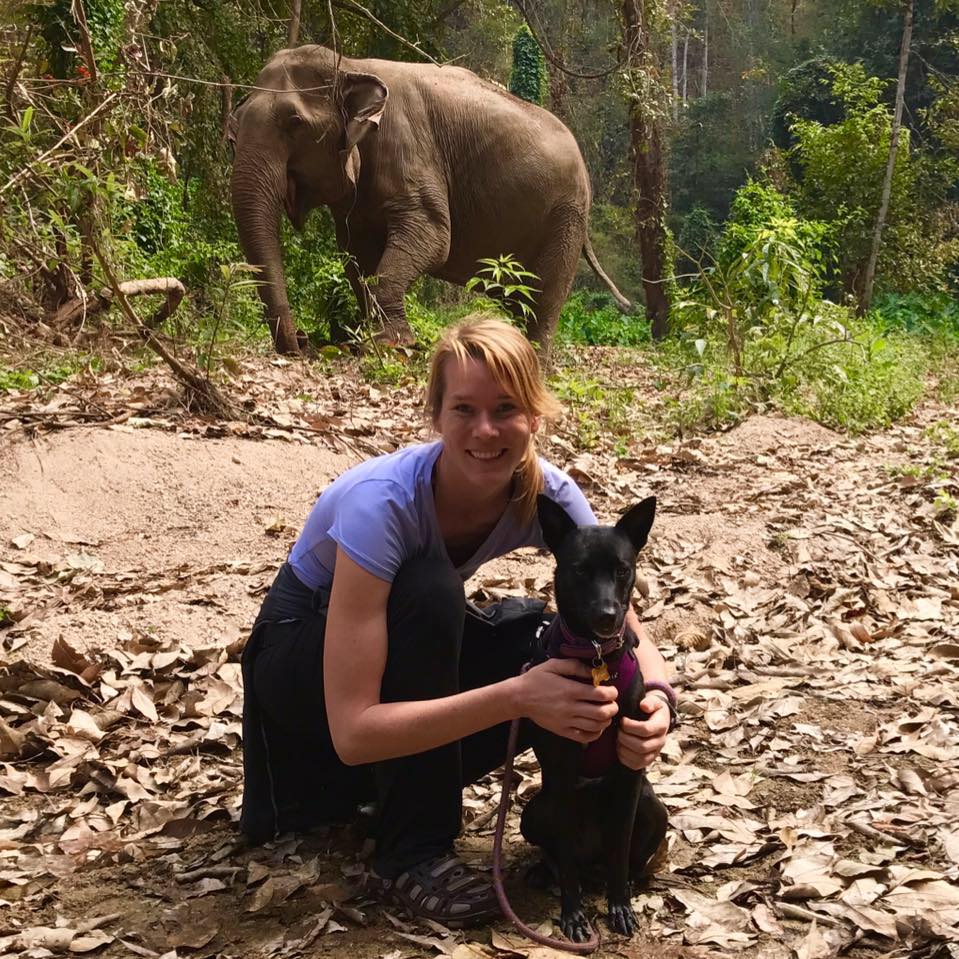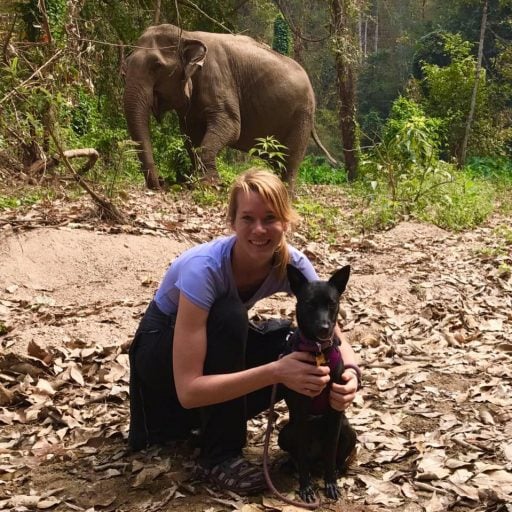 Why is it called the Erica Ward Scholarship? Dr. Erica Ward is our Academic Director. We believe that she embodies the values we are seeking in our scholarship applicants: she is passionate, dedicated, hard-working, and driven to make the world a better place. Dr. Ward consistently strives to find ways that Loop Abroad can support projects in need and help its students and alumni have fulfilling academic opportunities. We have decided to name this scholarship after her in order to honor her continued commitment to her values and purpose. (PS – She isn't dead. Please don't write your essay about honoring her legacy. She is very much alive and still working here. If you are a finalist for the scholarship, she will read your essay.)
Details:
The scholarship will be credited toward tuition for the winning student toward the Loop Abroad online program of their choice. If the chosen winner has already made payments toward his or her Loop Abroad tuition, those payments will be refunded in full.
Scholarship is non-transferable. If student cannot attend, scholarship will be void – it is not a cash prize and cannot be paid as such. Applicants must be over the age of 18. Citizens and residents of any country may apply.
Benjamin A. Gilman International Scholarship: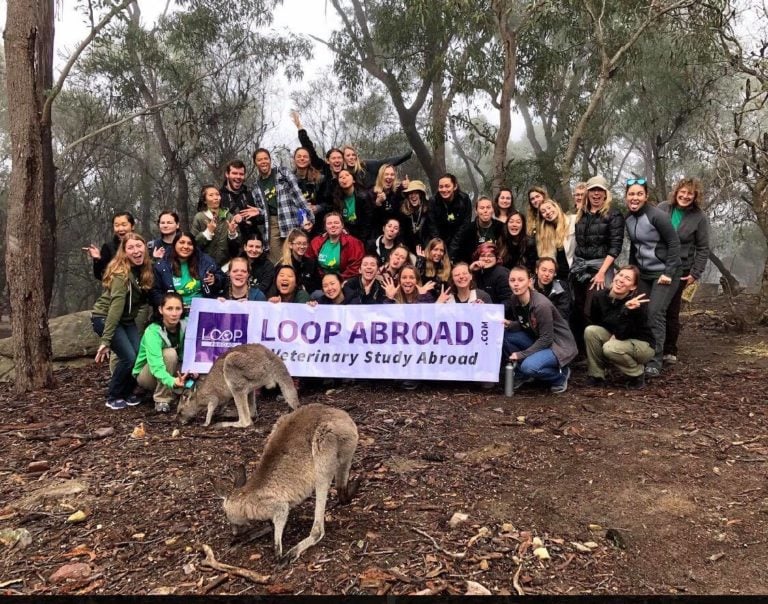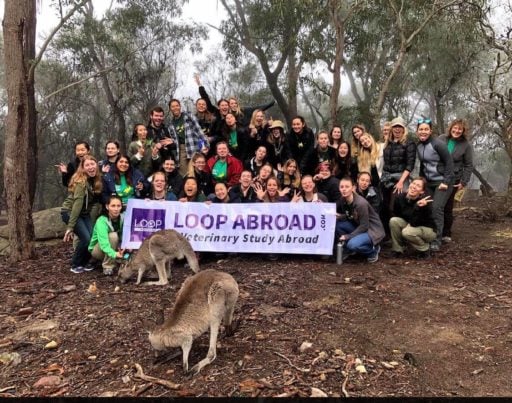 The Gilman Scholarship could fund $5000 of your tuition! Created in 2001, The Gilman Scholarship was designed to help students of limited financial means have the opportunity to study abroad – online or in-person. Nearly a third of applicants are awarded the scholarship! This is a great opportunity to help cover your tuition.
This scholarship is open to US citizen undergraduate students receiving a Federal Pell Grant during the time of application. Students can receive up to $5,000 for 3+ weeks of travel or virtual programs. The scholarship can be applied to any of our online programs, to our semester programs, or to one of our 2-week programs with an added bonus week.
Along with their application, students must submit two essays, the Statement of Purpose Essay, and the Community Impact Essay. Students must also upload their transcripts (unofficial or official). For more information on the application guidelines, please click here.
See the official website and read about Loop Abroad students who have received this scholarship. If you are a US citizen receiving a Pell Grant and currently enrolled in college or university, we encourage you to apply for this scholarship. The next round of applications for the Gilman scholarship open in mid-August for programs starting between December 1, 2021 and Oct 31, 2022.
The Gilman-McCain Scholarship: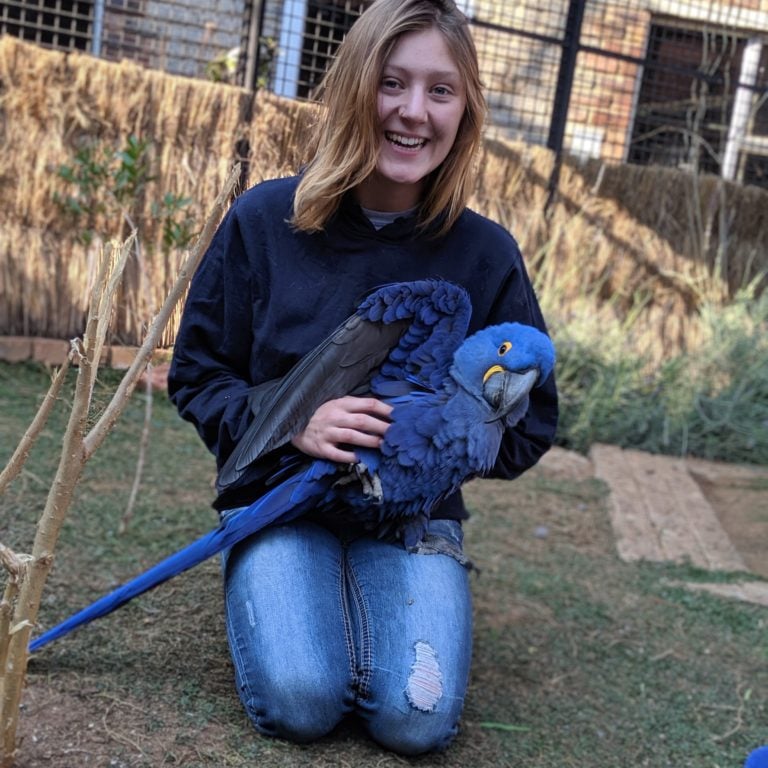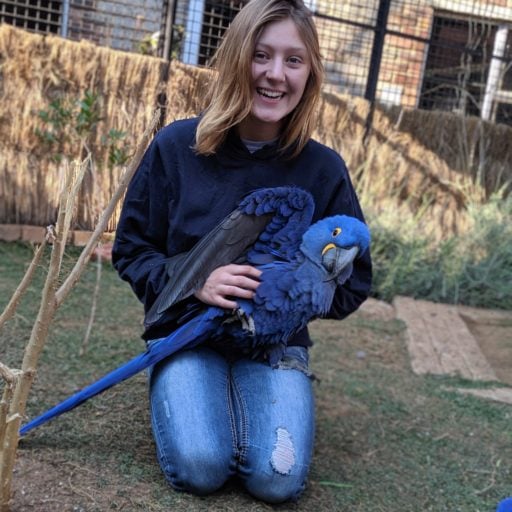 The Gilman-McCain Scholarship is a congressionally funded initiative of the Bureau of Educational and Cultural Affairs at the U.S. Department of State and named after the late senator John S. McCain from Arizona.
This scholarship is open to US citizen undergraduate students who are child dependents of active duty service members and receiving any type of Title IV federal financial aid. Students can receive awards of up to $5,000 for 2+ weeks of international travel or online programs. The scholarship can be applied to any of our online programs,  semester programs or 2-week travel programs.
The next round of applications for the Gilman scholarship open in January 2021. The deadline will be in March. At that time, you can apply for scholarships to use on any program starting between May 1, 2021 and April 30, 2022.
Freeman-Asia Scholarship: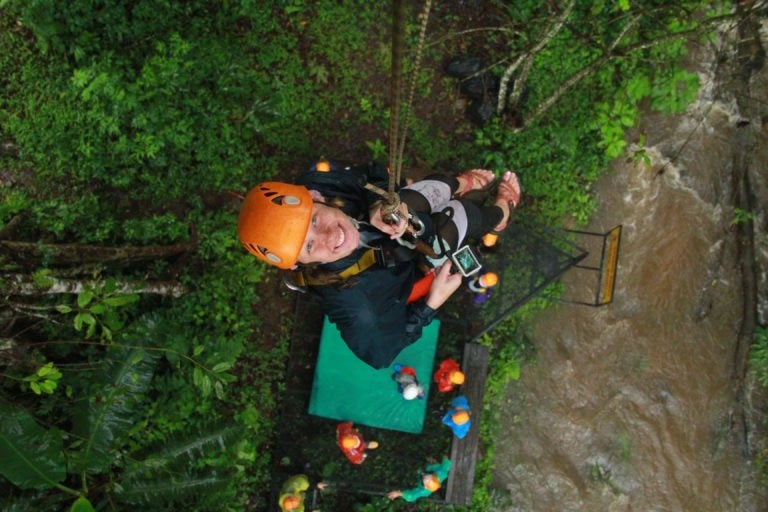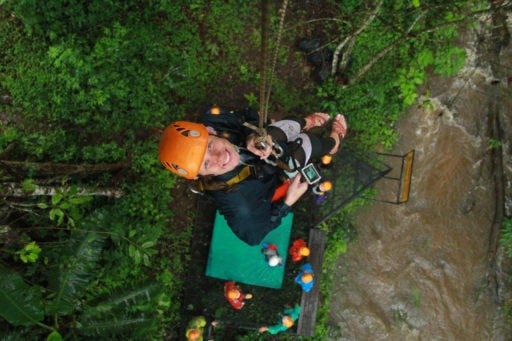 The Freeman Awards for Study in Asia (Freeman-ASIA) provides scholarships for U.S. undergraduate students with demonstrated financial need to study abroad in East or Southeast Asia. This scholarship is open to both US citizens and permanent residents who are undergraduate students at a two-year or four-year college or university.
Recipients can receive up to $3,000 in awards for summer programs. This scholarship can be applied to our Thailand programs of 2+ weeks.
In order to apply, students must fill out an online application. Read the scholarship instructions here and the eligibility requirements here.
Applications for the 2020-2021 school year are closed. 
The Fund for Education Abroad: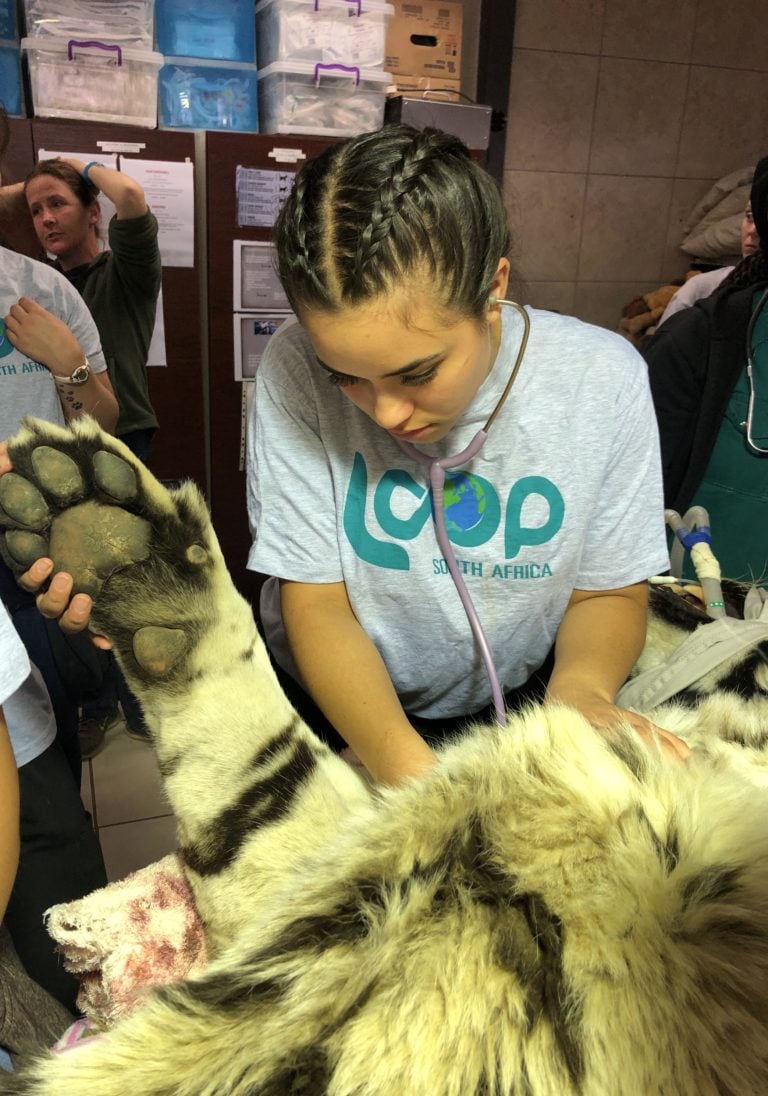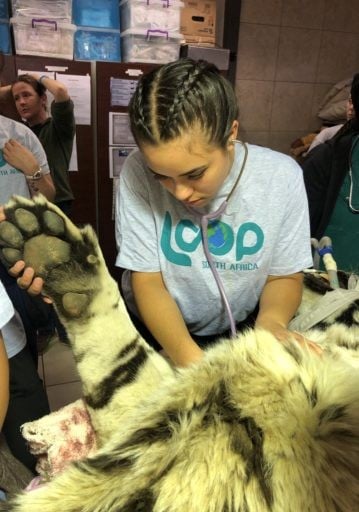 The Fund for Education Abroad (FEA) invests in promising students with financial need who wish to study abroad. Potential applicants who meet our eligibility requirements may participate on any international education program that meets their academic objectives.
This scholarship is open to US citizens or permanent residents currently enrolled as an undergraduate at a college or university in the US. Scholarships range from $1,250 – $10,000 and can be applied for programs that run for at least 28 days.
Along with their application, students must submit a financial aid form (filled out by the financial aid office at their school), one recommendation letter, and a copy of their unofficial transcript.
Applications for Summer 2021 and Fall 2021 will open November 16, 2020 and be due by January 20, 2021. Students may review the scholarship and apply here.
Scholarships of note that you can apply for through the Fund for Education Abroad include:
InternationalStudent.com Travel Video Contest: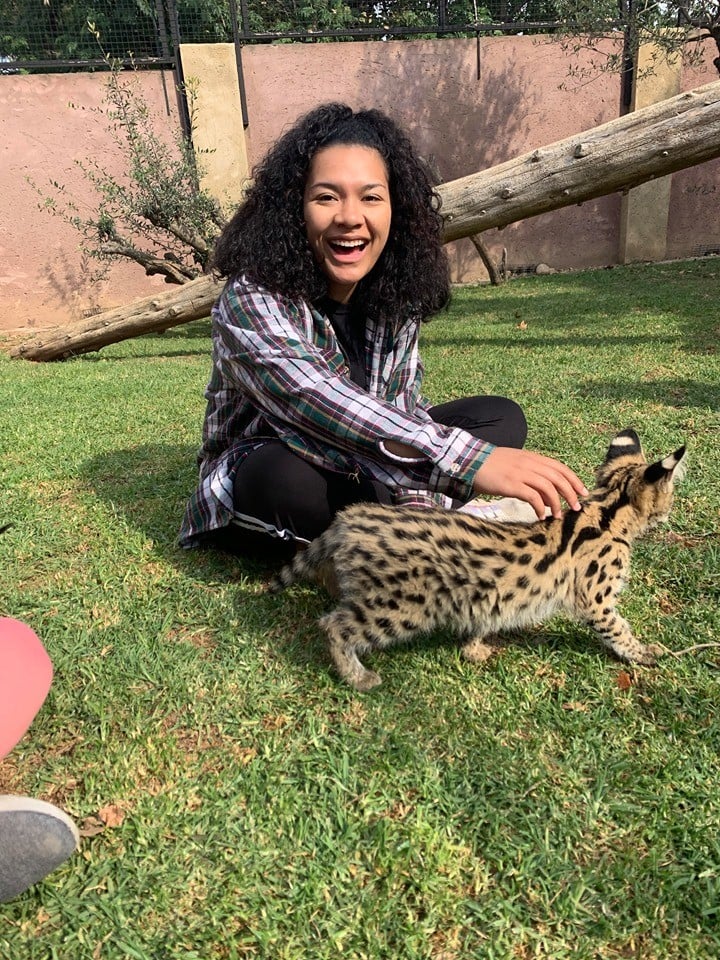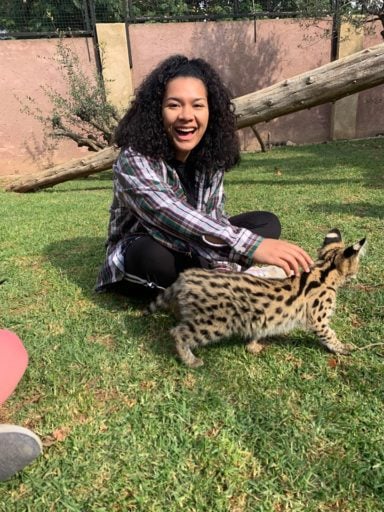 The InternationalStudent.com 2020 Travel Video Contest gives students the opportunity to win a scholarship by sending in an original video discussing:
How COVID-19 has impacted your international education or cultural exchange experience abroad
Your ideal international education or cultural exchange after Covid-19
There are several prizes available ranging from $250 to $4,000.
In order to apply, students must create a 4-minute video and submit an online entry form. Tips and tricks for filming a video entry can be found here. Applicants must be 18 years of age or older.
Submissions are due by October 13, 2020. Apply here.
The Associate Home Loan Scholarship: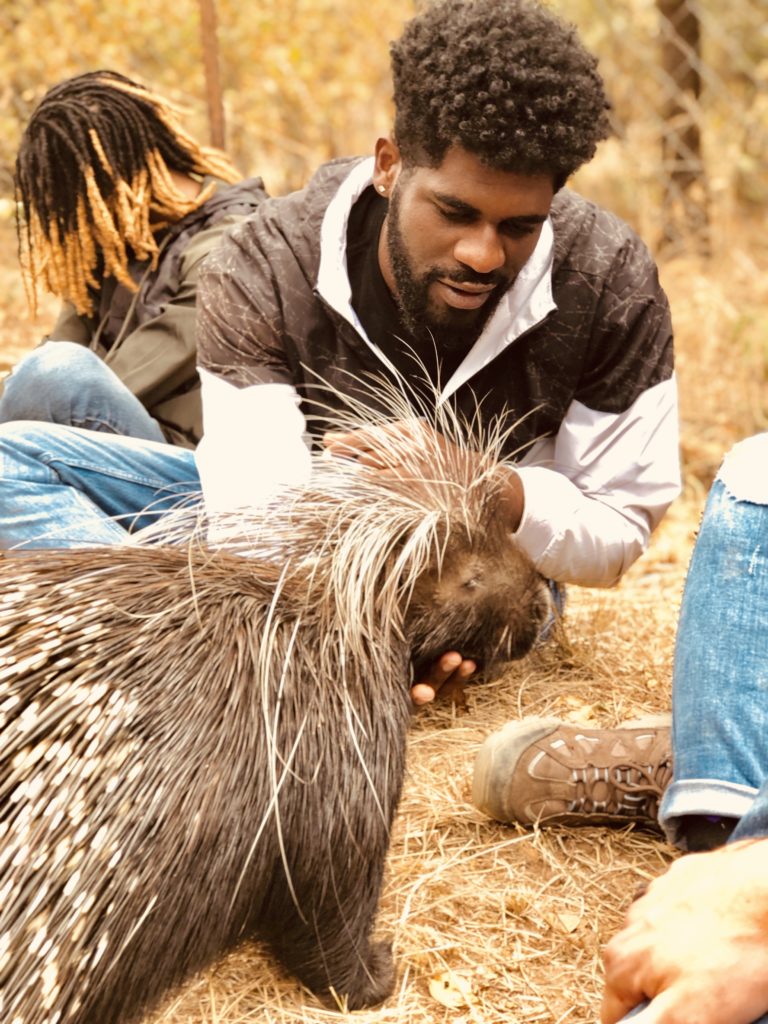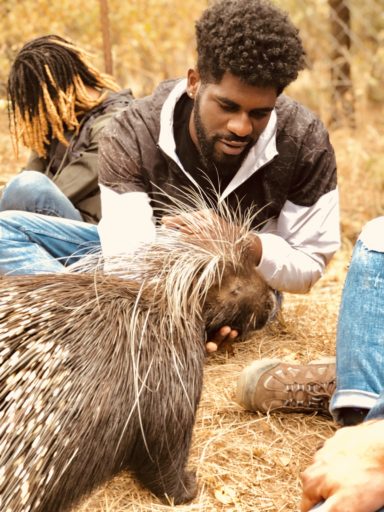 The Associate Home Loans Scholarship was created with today's future leaders in mind. As college prices are constantly increasing this scholarship was created with the hope that it can help make a small difference in one college student's life each year.
This scholarship is open to high school seniors who have been accepted into a college or university, and current college and university students who attend at least part-time.
Students can apply for the scholarship by submitting a 500-word essay to the question, "What is your dream career?" The student with the winning essay will be awarded $1,000.