How to save the last two Northern White Rhinos on Earth,

and help them not to be the last.
Journey to Kenya to meet the last two Northern white rhinos and learn about the pioneering breeding efforts to save the species, discover wildlife on safari game drives, and explore the Sweetwaters Chimp Sanctuary founded by Dr. Jane Goodall, David Sheldrick's Elephant Orphanage, the Giraffe Centre, and more!
Who It's For
Only 15 places for each session are available on this 9-day adventure. Adults 18+ are invited to apply.
This program is perfect for people who want an all-inclusive Kenya experience that is fully planned for them but also want to spend lots of time learning about conservation and enjoying wildlife safari drives. You will be helping to support an amazing rhino conservation effort while getting an understanding of all it takes to protect and preserve these animals.
Highlights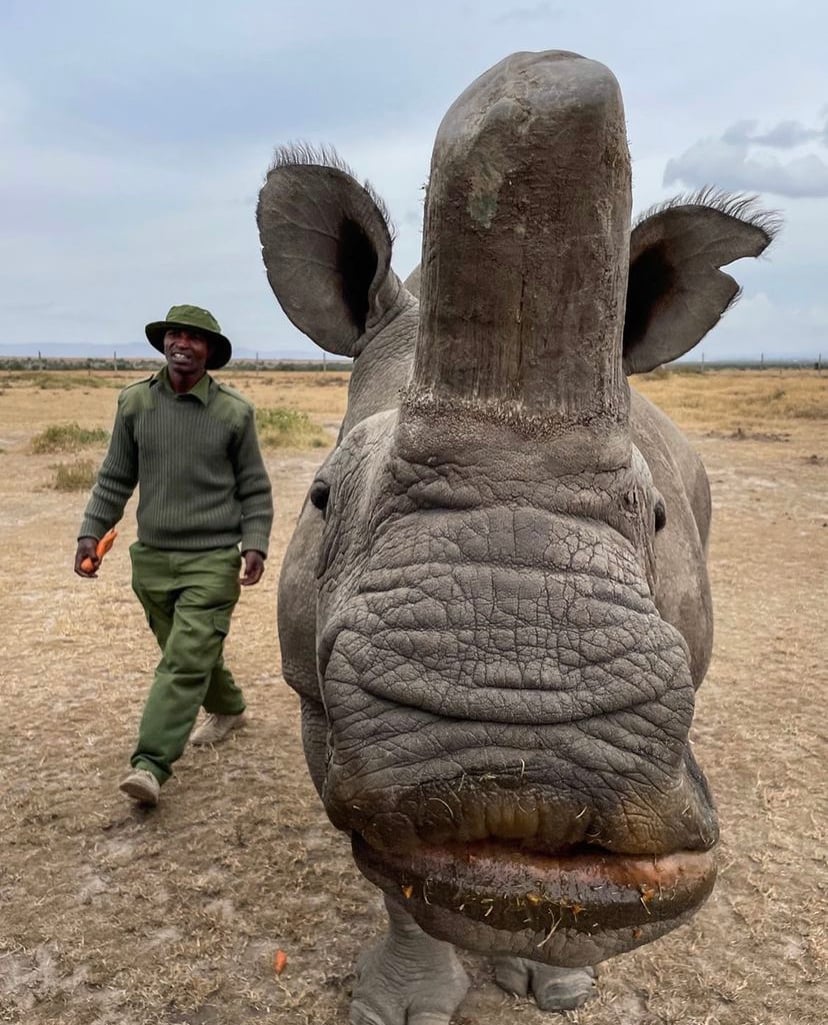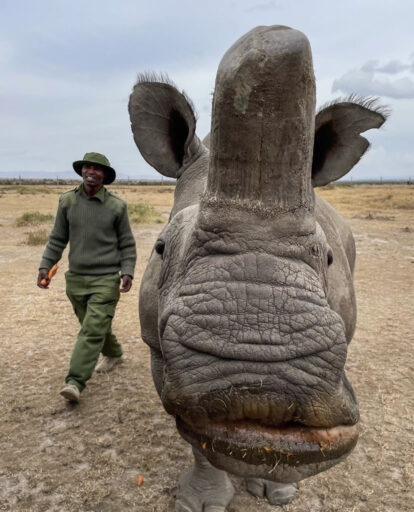 Stay on-site at the world-famous Ol Pejeta Conservancy in Kenya, home to the last two northern white rhinos on the planet

OP is also home to the Big 5, the largest black rhino population in East Africa, and an abundance of wildlife – wake up to lions roaring and elephants trumpeting!

Learn about the pioneering rhino breeding efforts conducted on-site, including egg harvesting, and join the rhino keepers in their daily tasks

Visit Dr. Goodall's Sweetwaters Chimpanzee Sanctuary, home to the only population of chimpanzees in Kenya

Join the anti-poaching team and tracking teams in their work

Work with the ecological monitoring unit – visiting wildlife migratory corridors,
tracking white and black rhinos, using infrared cameras, and learning what it takes to
manage a conservation area

Visit the David Sheldrick Elephant Orphanage and the famous Giraffe Center
Dates open for Enrollment
Program Fee
$3,950 USD per person not including international airfare. This program is not eligible for an early enrollment discount.
The program fee includes: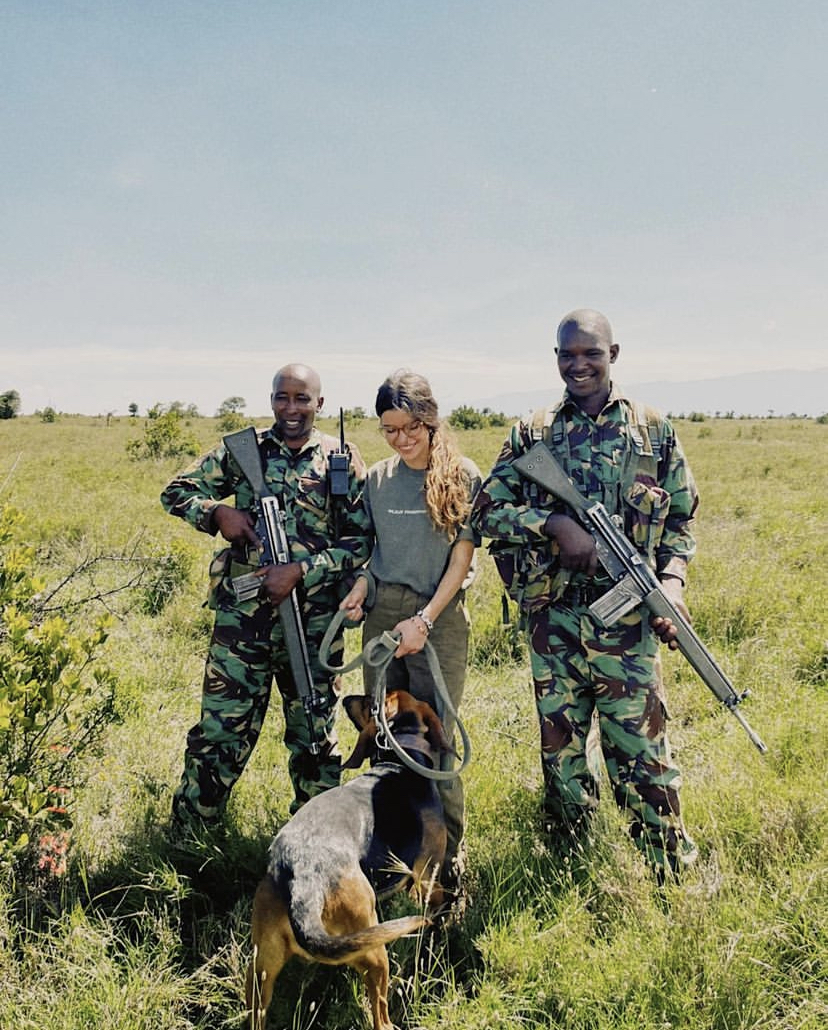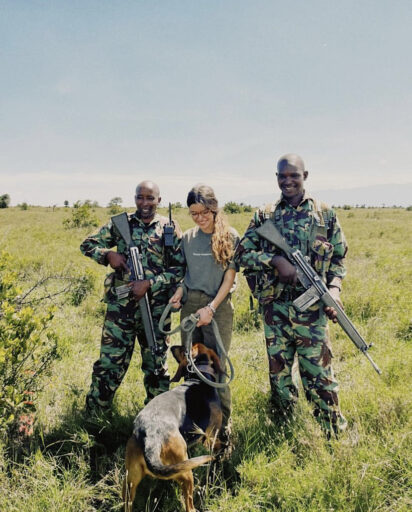 Airport transfers in Kenya

All housing

All daily activities, lectures, and experiences included in the program schedule

All park and entrance fees
All in-country transport for included activities

All meals and non-alcoholic drinks (beginning with dinner on day 1 and ending with breakfast on day 9)

On-site support staff

Dedicated conservation staff instructor for your group

Certificate of support from Loop Abroad for your contribution to rhino conservation
The program fee does not include:
No gratuities are required or expected.
Please note: This is a field project that takes place in a rustic area of Kenya. Housing is limited. Participants may be housed with other participants of the same gender. Housing on-site at Ol Pejeta is in 'Garden Tents' with two comfortable beds in each. If you are enrolling with a friend or partner and would like to room together, please advise and we will do our best to accommodate.
COVID and Safety
All participants will need to be fully vaccinated for COVID-19 (which may include boosters if eligible). All participants will adhere to the Loop Abroad COVID policy which includes providing a negative COVID test within 2 days prior to travel, wearing a mask when flying and when interacting outside of your "travel pod" (your group and staff), and daily symptom report, and testing if symptoms are present.
If a program is canceled by Loop Abroad due to COVID-19, we offer a full refund of all tuition paid, including the deposit.
How to Enroll
Click "Apply Now", fill out the form, and pay the $1000 non-refundable program deposit. Your spot will be held immediately. No alumni discounts or other discounts are available for this program.
Please note that this is an active, outdoor program that requires participants to be able to walk outdoors, get safely in and out of vehicles, and safely able to participate in working with animals outdoors for a full day.
Locations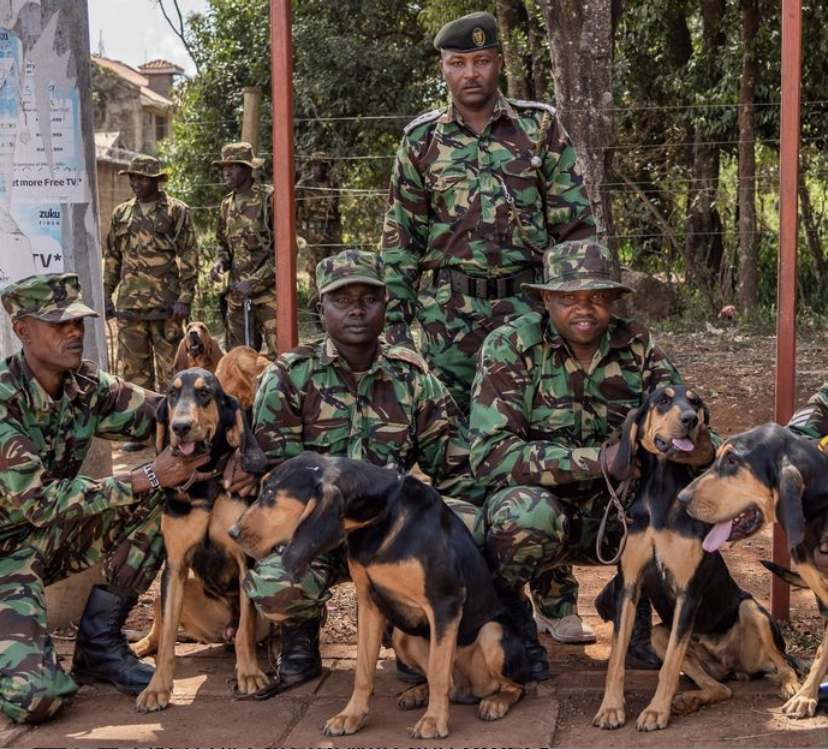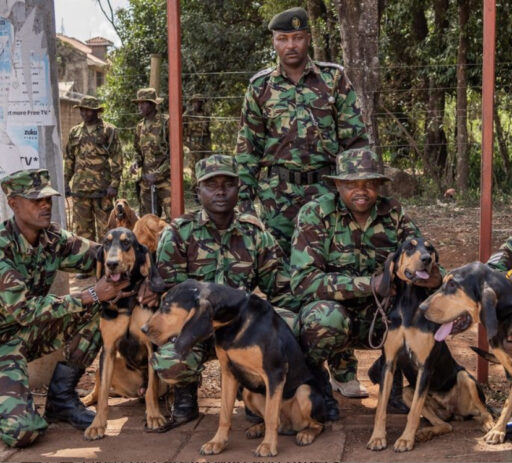 The PASA-accredited Ol Pejeta Conservancy is located 5 hours' drive north of Nairobi in the foothills of Mt. Kenya and is famously home to the last two surviving northern white rhinos left on the planet. These animals are guarded 24 hours a day to protect them from poaching – including watchtowers, drones, guard dogs, and trained armed guards who are with them around the clock. The rhinos are also a part of a world's first breeding program to save the species – including the collection of eggs under anesthesia (done on site at Ol Pejeta), which are then artificially inseminated in order to create viable northern white rhino embryos.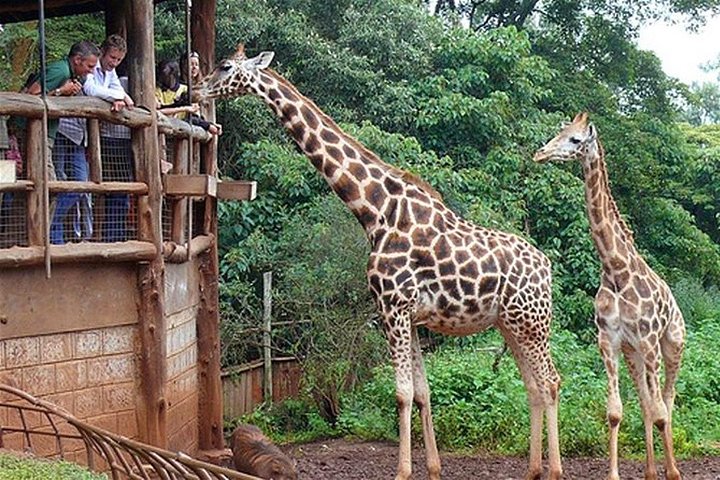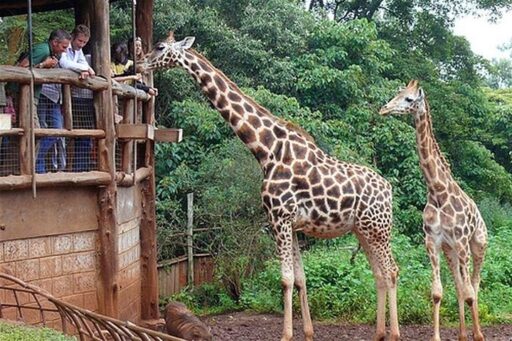 Not only specializing in white rhino conservation, however, Ol Pejeta has the largest black rhino population in East Africa and is also home to the 'Big 5,' as well as an abundant variety of other mammals and birds. This is where Dr Jane Goodall founded the Sweetwaters Chimpanzee Sanctuary for rescued chimps to seek sanctuary, and it is host to a full-time vet, conservation team, anti-poaching rangers, a K9 anti-poaching unit, ecological monitoring team, skilled wildlife trackers, and an abundance of community conservation initiatives. Ol Pejeta's 'Rapid Response Team' also works closely with the Kenya Wildlife Services to respond to callouts about wildlife in need of assistance, and serves as a release site for many animals rescued in these missions.
You will be staying in the heart of Ol Pejeta at The Stables accommodation  in the bush around Mt Kenya and surrounded by the 'Big 5'. During the program, your days will be busy, as you will have the chance to be involved in all the activities of Ol Pejeta.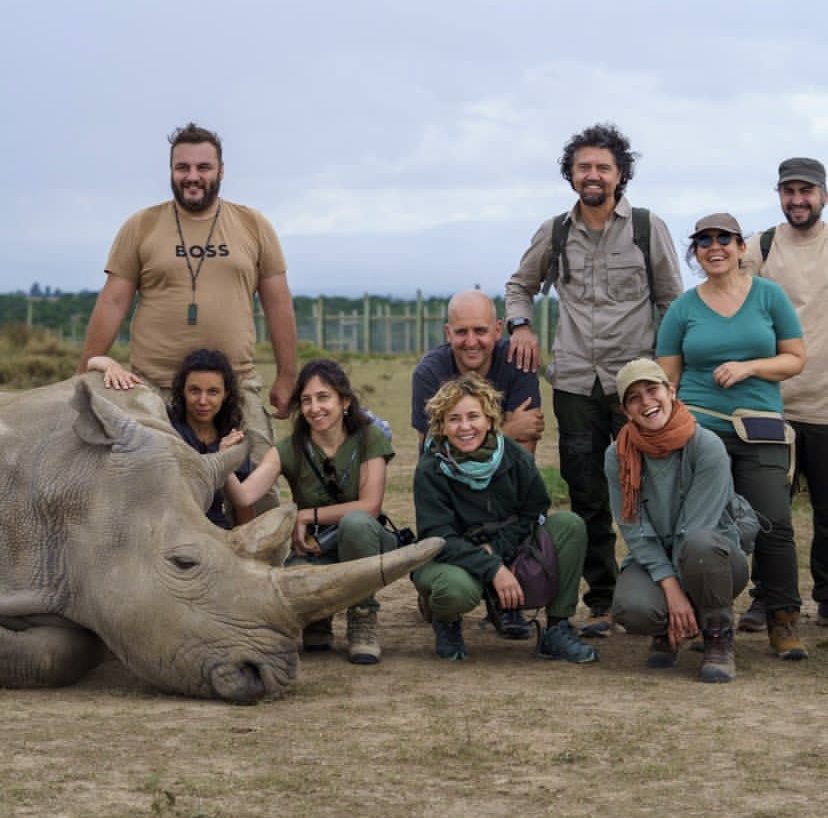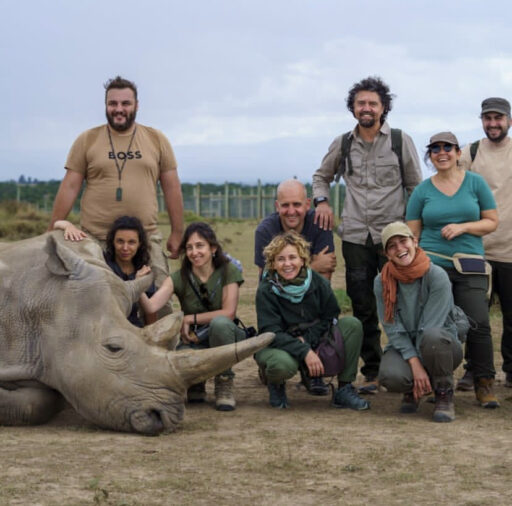 During your time with us, we also travel to a number of amazing conservation projects in the area to learn what they are doing in mammal conservation and to explore some more of Kenya. See the "itinerary" tab for more details.
Program Airport: Jomo Kenyatta International Airport (NBO), the international airport in Nairobi, Kenya
Housing and Meals:
Housing at Ol Pejeta is rustic and un-fancy. Housing on site is in 'Garden Tents', which are located close to the main building and amenities, and consist of two comfortable beds in each.
Rooming includes 24/7 security, free wifi, a camp manager, and all linens.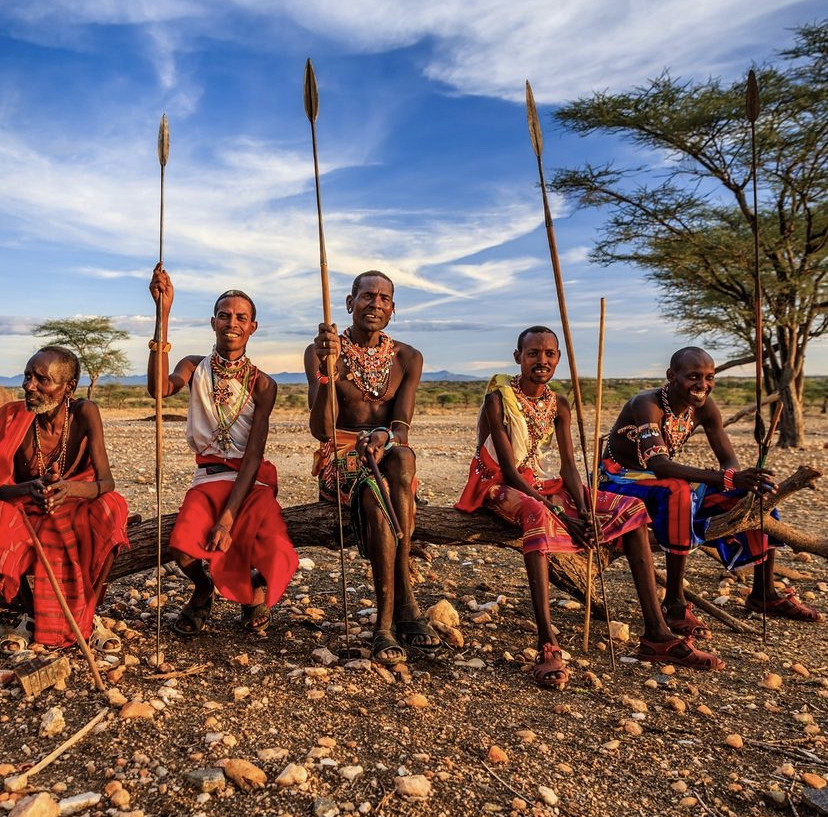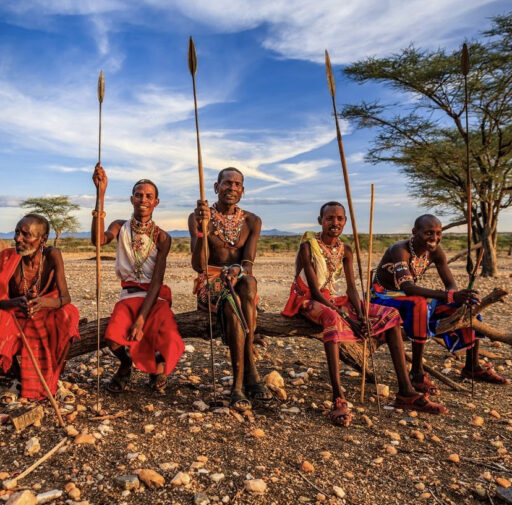 All food (except alcoholic beverages) is prepared for you and included in your program fee. An example breakfast might include cereal options, milk and juice, pancakes, sausages, eggs, baked beans, vegetables, toast with jam and butter, and tea and coffee.
For lunch and dinner, there will generally be one option prepared and provided for the group, with an alternative for vegetarian/vegan participants. For example, lunch or dinner  one day might be beef stroganoff with rice and cabbage, fruit, and dessert.
NB: All participants must be fully vaccinated against COVID-19, and will be asked to provide a negative COVID test before arrival.
Itinerary
Please note that the order and specific activities of the program are subject to change based on weather, animal health emergencies, and other external factors. This is our expected itinerary and should help to give you an idea of what to expect on Kenya Wildlife Conservation.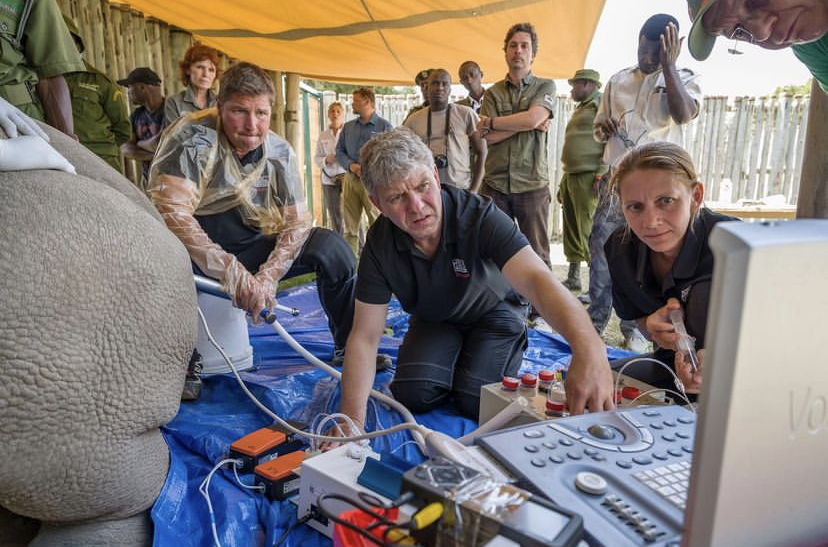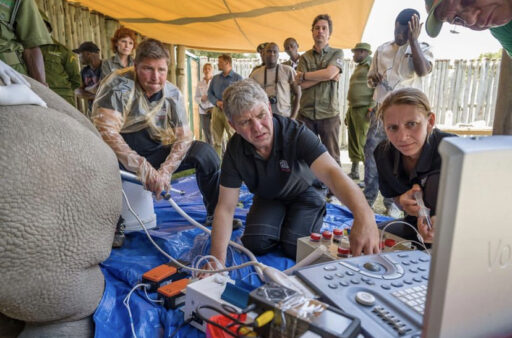 Day 1
You may choose to arrive in Nairobi on this day, or, depending on your flight time, arrive the night before. Your tuition includes airport pickup and transfer to the Wildebeest Eco Camp (relaxing departure location with housing, restaurant, and pool).
On Day 1 of our program, your program transport leaves Wildebeest Eco Camp at 11:30am to begin the 5-hour drive to Ol Pejeta. At arrival, you will check in and have a safety orientation and welcome dinner with your travel companions.
Day 2
We start the day with an early morning safari game drive to see some of the unique wildlife of Ol Pejeta. This day, you will visit the last two Northern White Rhinos on Earth in an open-roof safari vehicle.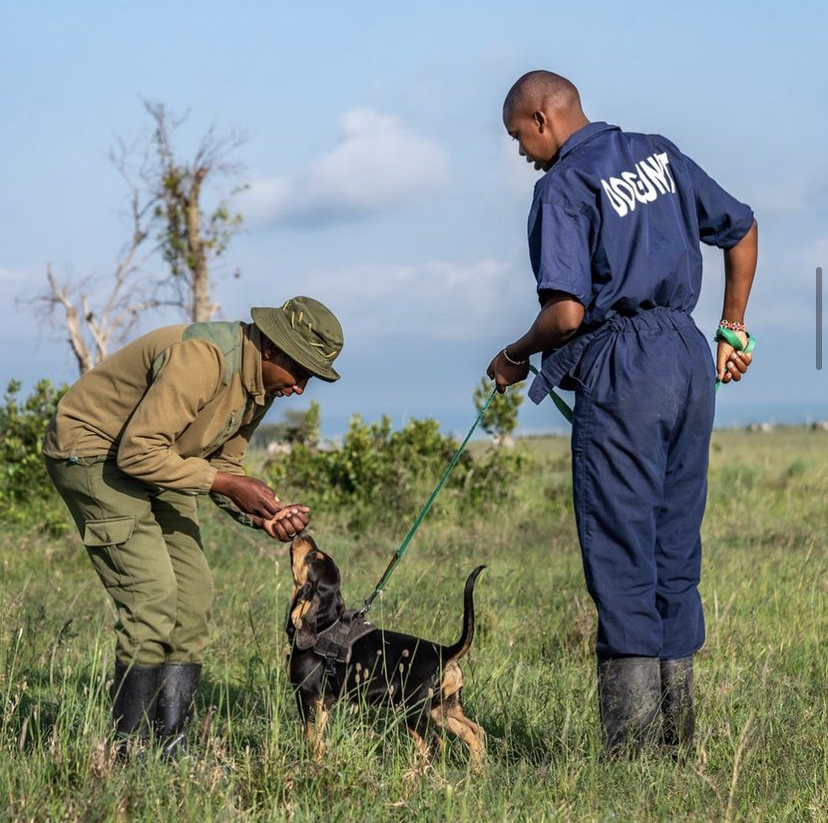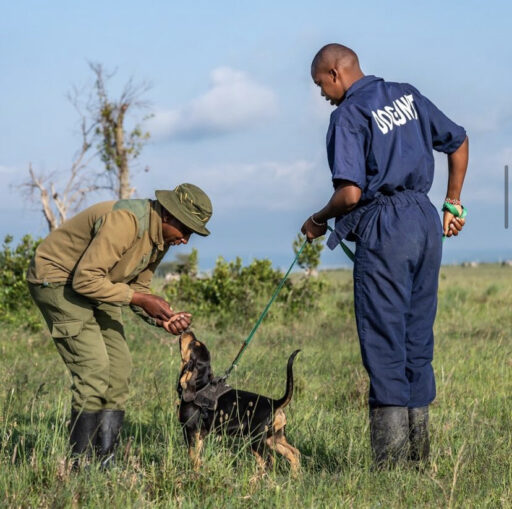 You'll also visit the rhino cemetery and the Morani info center and learn more about the work being done by Ol Pejeta in rhino conservation. You will have the opportunity for a close encounter with Baraka the blind rhino, the resident ambassador for black rhinos across Kenya, and a chance to participant in the afternoon rhino feeding.
Day 3
Spend a day with the anti-poaching teams, learning about their work and training with tracker dogs. This is a full-day field expedition that begins approximately 8am and finishes in the afternoon.
Day 4
Today, you will get to participate in field work with the ecological monitoring department to help manage conservation area. This includes learning to track and identify predators, as well as setting up camera traps and learning how to identify individuals of certain species, such as lions and zebras. You will help assist with ongoing vegetation monitoring and management.
Day 5
Have you ever wanted to stand on the Equator? Today you will, as you spend the day learning about black rhino tracking and monitoring. Take a bush walk to spot birds and other wildlife on Ol Pejeta's conservation land, and enjoy a sunset game drive.
Day 6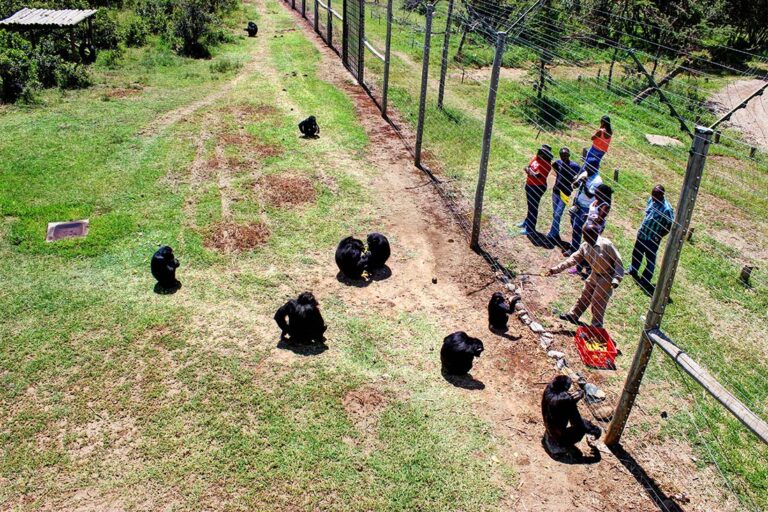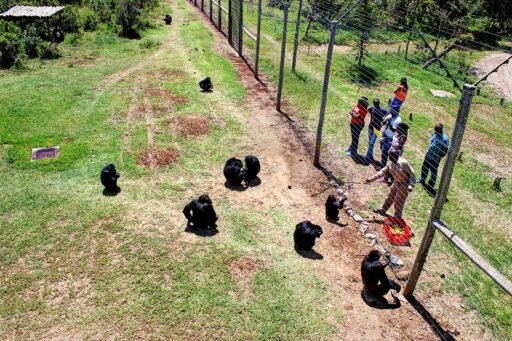 Another early morning game drive opportunity – this is the time of day to spot some amazing animals! You will visit the Sweetwaters chimp sanctuary, founded by Dr. Jane Goodall. This center is home to two groups of chimps divided by a river. You can see one group within 10 meters (across a fence) and learn their stories and the introductory process for new chimps, and then you'll take a river walk where you'll be able to see the other group from across the river.
After lunch you'll spend time with the veterinary team at Ol Pejeta and learn about the mobile vet unit and the care and treatment for Baraka the blind black rhino. End the day with a night safari game drive and see what wildlife you can spot at night.
Day 7
Walk with herders and  learn how Ol Pejeta integrates cattle with wildlife and how it is integral to their success. You'll spend a half-day grazing cattle on the plains with the herders and spotting wildlife in the process.
Later in the day, collect the camera traps you set earlier in the week and identify the animal data you've collected over the past few days. In the evening you'll hear from the founder of Ol Pejeta about the sanctuary's mission and the future of conservation in Africa.
Day 8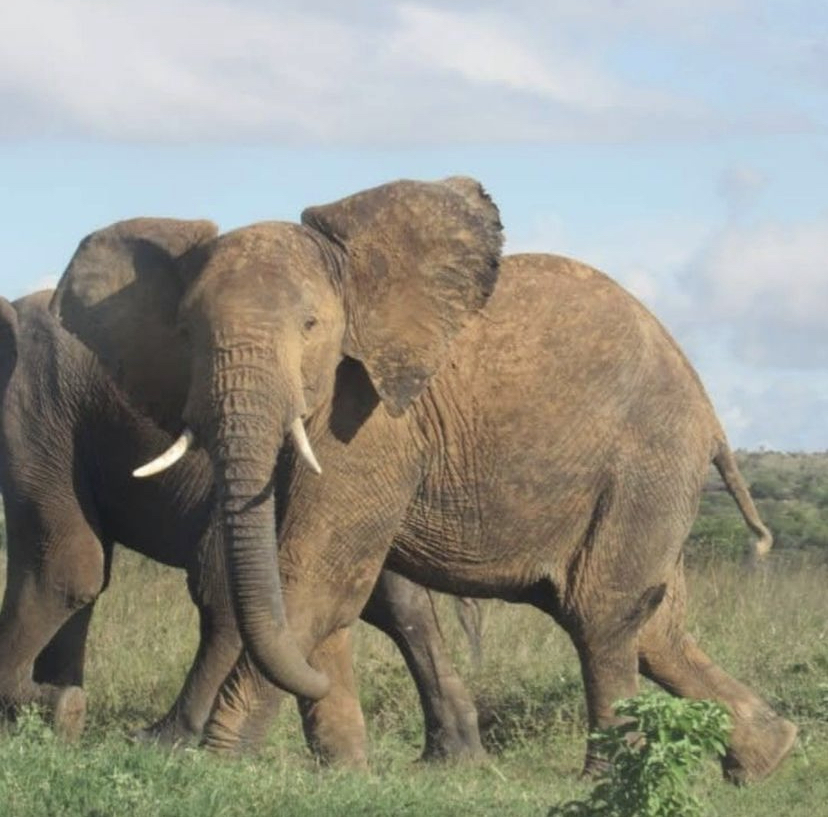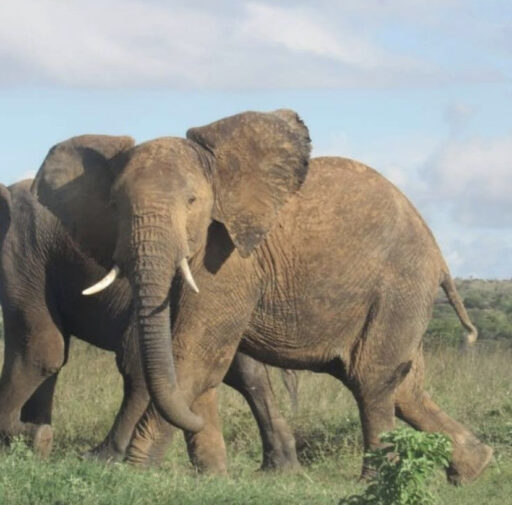 Depart Ol Pejeta at 6am to head back to Nairobi. You'll visit the David Sheldrick Elephant Orphanage where you'll get a chance to see elephants and learn from their keepers about their history and the process of bringing an elephant into the sanctuary. You'll visit the famous Giraffe Centre, which has been integral in the repopulation of the Rothschild Giraffe, a subspecies of the giraffe found only in the grasslands of East Africa. Here, you'll have an opportunity to feed the giraffes and take photos. After lunch, you'll visit the Maasai market to shop for handicrafts and souvenirs, and spend the evening at the Wildebeest Eco Camp.
Day 9
Checkout of Wildebeest Eco Camp (10am) and head to the airport for your departure. Taxi transfer to the airport is included in your program tuition.