Learn Large Animal Veterinary Medicine and Tropical Coral Reef Ecology in Belize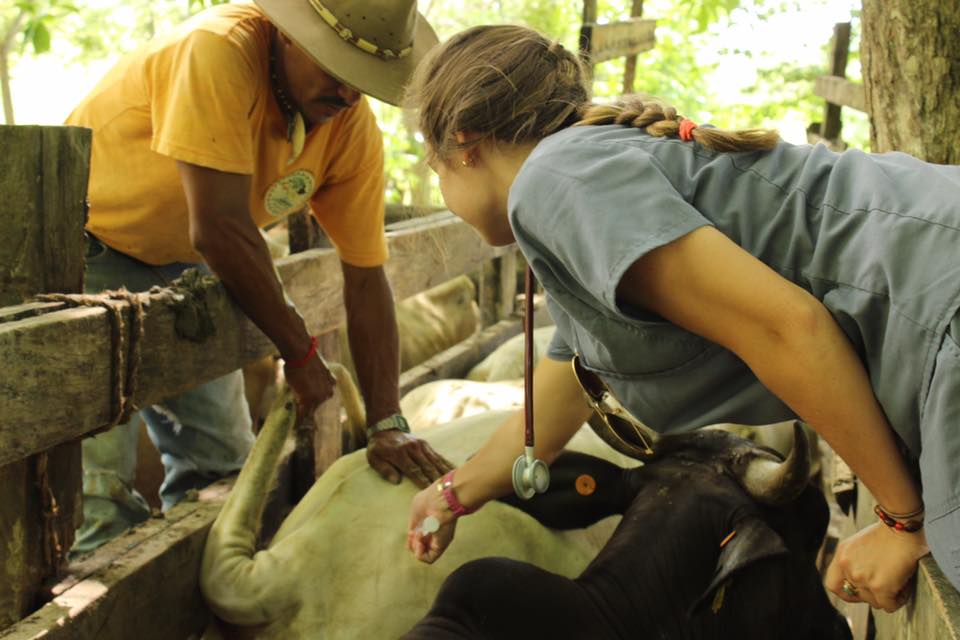 Read student reviews on
GoOverseas
and
GoAbroad
!
Message us on Facebook about this program!
This two-week Central American adventure gives you the chance to explore all of Belize, from the rainforest to the Caribbean coast. Spend one week studying large animal veterinary medicine on local farms, while using your evenings and weekends to discover Belizean culture and natural wonders like waterfalls and caves. The other week will be spent on the coast, where your snorkel-based course will teach you all about coral reef ecology and the marine life of the coast of Belize.
Who It's For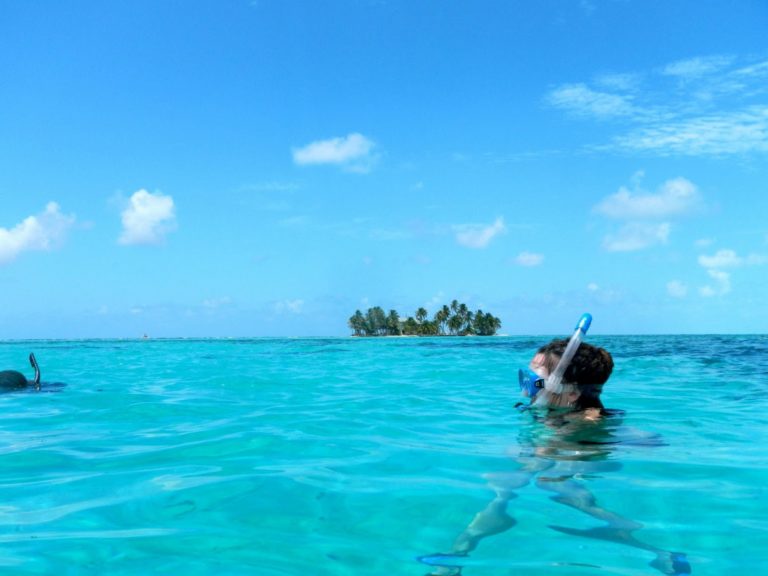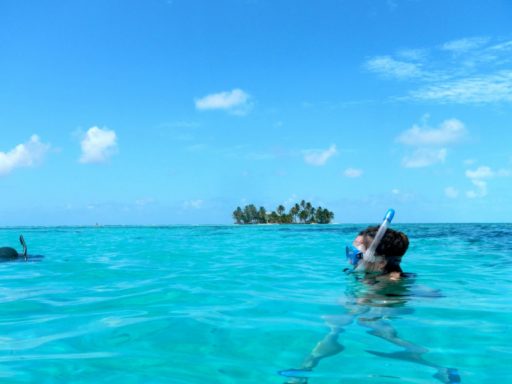 This group is open to Cal Poly San Luis Obispo students referred by Cal Poly student Skylar Saik. It is not sponsored by, affiliated with, or endorsed by Cal Poly San Luis Obispo.
Each group of up to 13 students will have its own veterinarian for the large animal portion of the course and may learn from local farmers and veterinary staff as well. The marine portion of your course will be taught by a marine instructor.
Highlights
Work alongside a large animal vet in a farm-based field course
Try Belizean and Mayan meals at lunches and dinners
Visit the Belize Iguana Project
Learn all about large animal medicine in the tropics
Discover Maya sites and history at Xunantunich temple
Explore jungle waterfalls and caves
Horseback ride
Zipline through the rainforest
Swim in the Caribbean Sea and study coral and other marine wildlife
Dates open for applications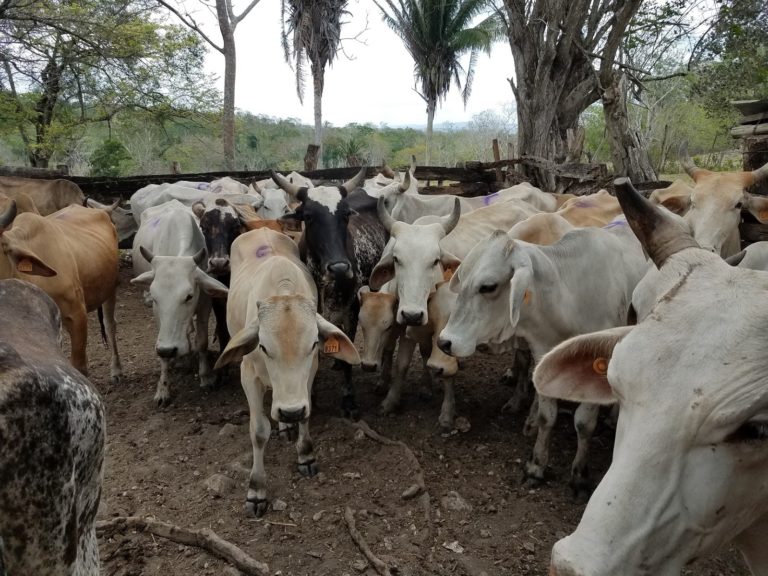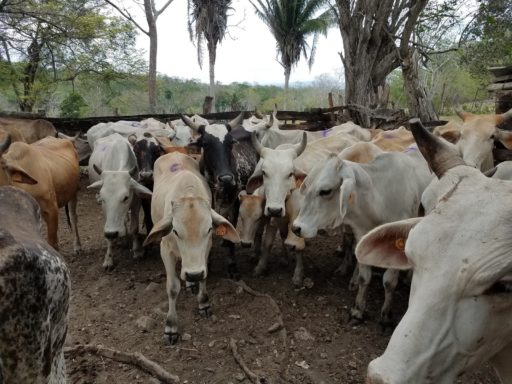 June 27 – July 11, 2020
*Subject to 1 days +/- on the schedule, includes travel days
Tuition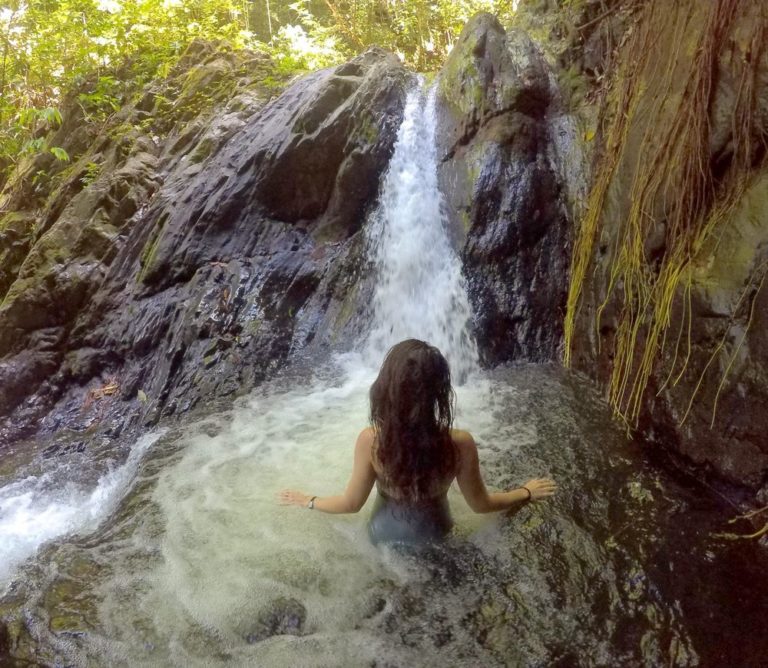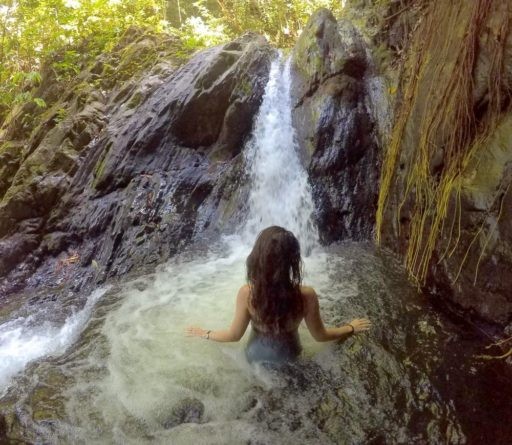 Tuition is $3,500 and is all-inclusive less airfare. This represents a 10% discount over our regular tuition for this program. No early enrollment discount or additional financial aid is available.
Interest-free payment plans are available. Your space is not held until your $1,000 deposit (credited toward tuition) is paid. Your deposit is due by March 1, 2020 to secure your private group booking. Balance of your tuition is due by May 1, 2020.
Tuition does not include medical insurance – if you don't have medical insurance that covers you while abroad, you can purchase travel medical insurance. We can help you find a plan that meets our insurance requirements.
Courses and Hours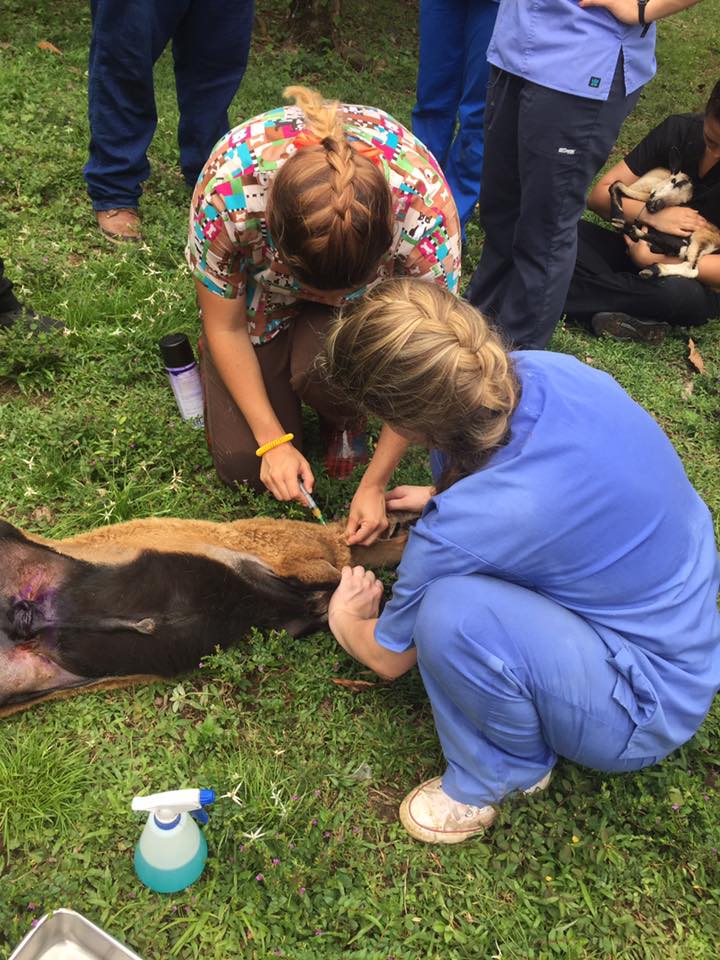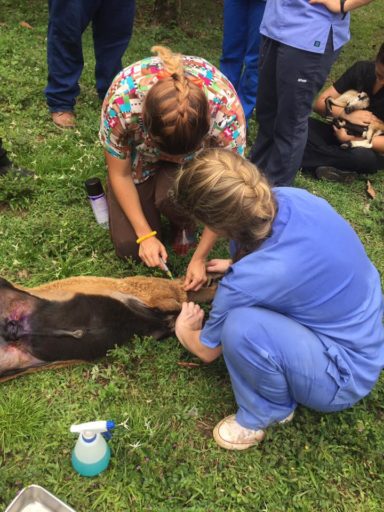 This program was designed with pre-vet students in mind. For your application to vet school (VMCAS), this program provides the following hours:
Veterinary Hours: 30 hours
Animal Experience Hours: 25 hours
Your group will have approximately 13 students, and there may be multiple groups in-country at the same time.
Students can calculate their own record of hours for their VMCAS or other applications but will earn at least this many hours.
The AVMA says "If you have the opportunity to work… for veterinarians who work with different species, that's a bonus that can make you more appealing to a veterinary school admissions committee." We're proud to offer you that opportunity!
You will get to know your vet during the program, and they will get to know you! If you participate to the best of your ability, you'll be well-positioned to ask for a recommendation letter at the end of the program.
This program provides a total of 60 service hours. Loop Abroad is a certifying organization for the Presidential Volunteer Service Award, for which those hours are eligible.
Students can also earn 3 college credits from our school of record, University of Findlay for this program — additional enrollment fee applies.
Itinerary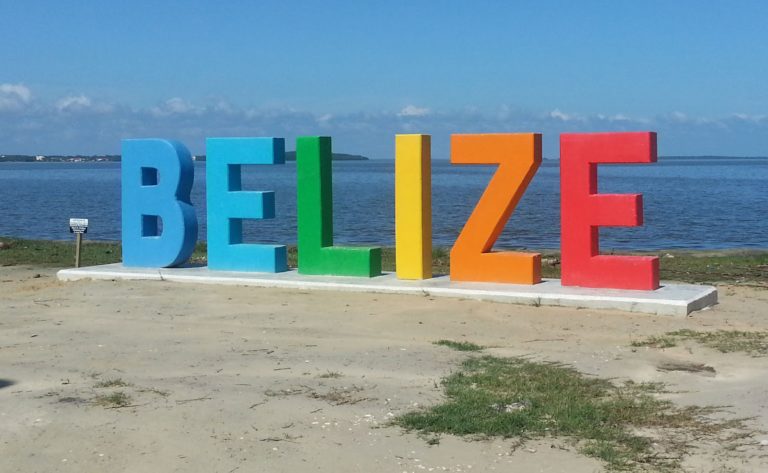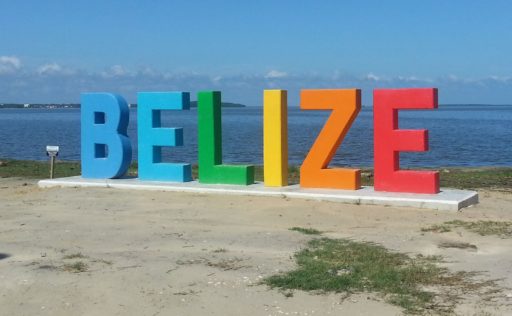 Belize is a small, Central American country on the Caribbean Sea, just a 2-hour flight from Miami. Over fifty percent of Belize is covered by rainforest. This English-speaking country is home to a mix of cultures and offers fascinating opportunities to explore Maya sites, as well as caves, waterfalls, and beautiful beaches.
This two-week program gives you the chance to discover Belizean culture and nature while exploring two different sides of animal science in the tropics: large animal veterinary medicine and marine ecology.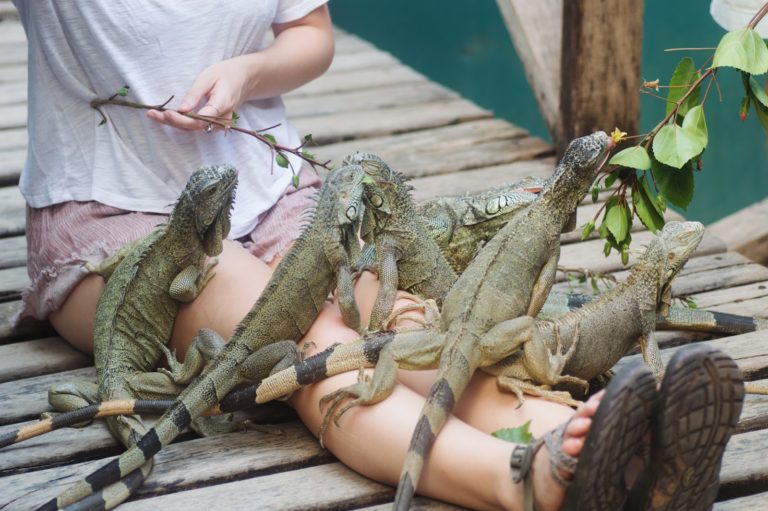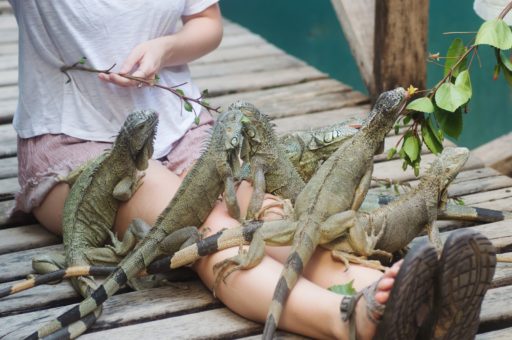 For one week, you will learn about large animal veterinary medicine in the tropics, working with a veterinarian on local farms to learn about and help to care for animals such as horses, cows, pigs, sheep, and goats. Lectures will supplement field course activities so that you can understand the veterinary science behind each hands-on activity. Your program provides community veterinary funding, as it funds the veterinary visits and the supplies used, and also offers you insight into farming and large animal care practice and issues in tropical developing countries.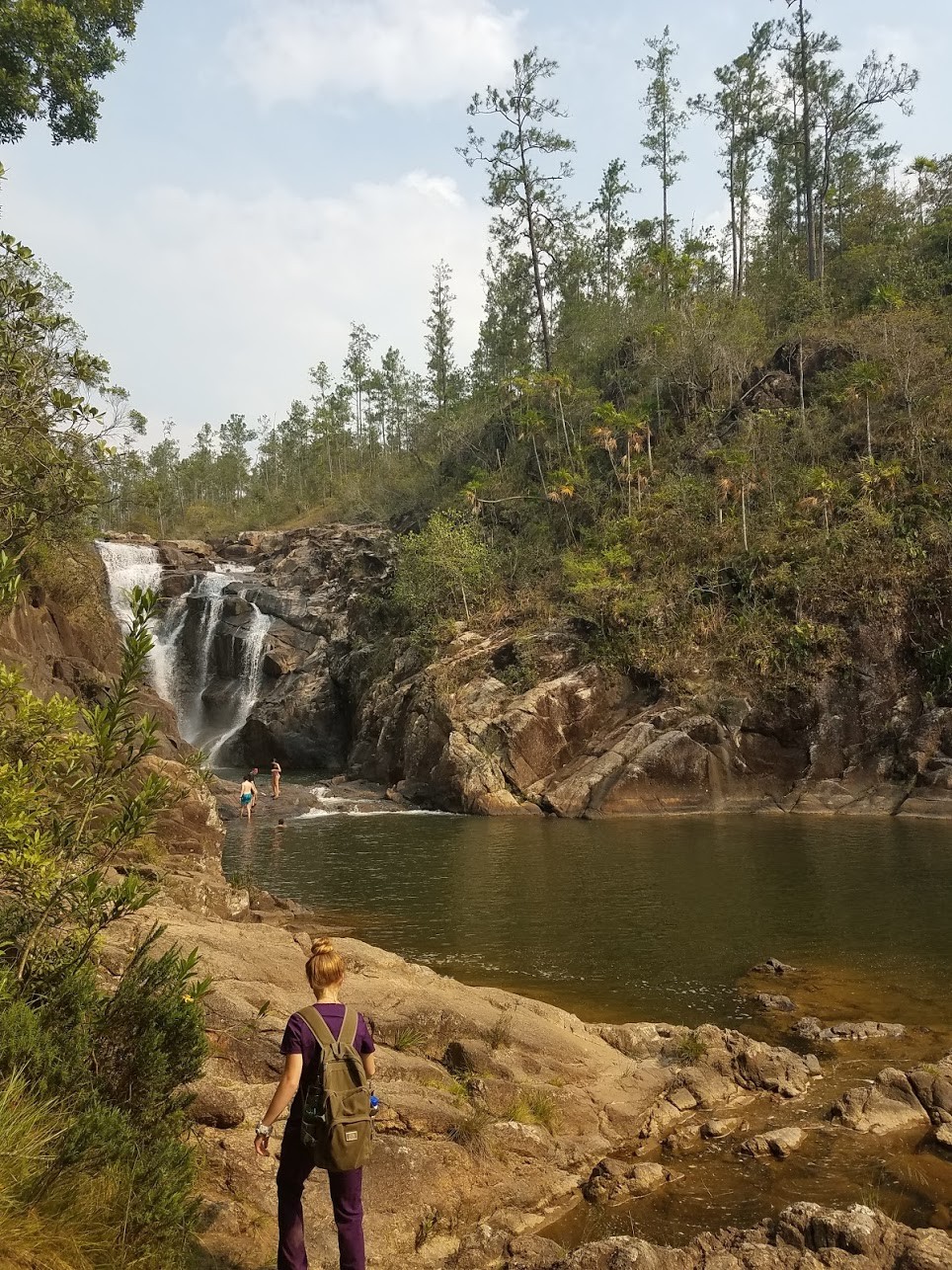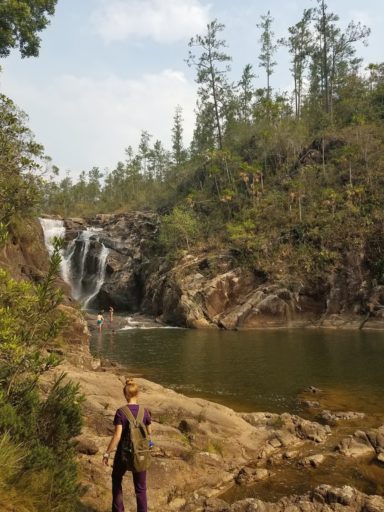 During this week and over the weekend, you'll have a chance to explore aspects of Belizean culture and its beautiful natural environment, including:
Trying Belizean and Mayan meals at lunches and dinners
Visiting the Belize Iguana Project
Discovering Mayan architecture and history at Xunantunich temple
Exploring jungle waterfalls and caves
Horseback riding
Ziplining through the rainforest
For the other week, you'll live at the beach on the Caribbean Sea to participate in a snorkel-based marine course. The Belize Barrier Reef is a 300km section of the Mesoamerican Barrier Reef System. It's the second-largest coral reef system in the world after the Great Barrier Reef in Australia. It's estimated that only ten percent of the species in the reef have been discovered.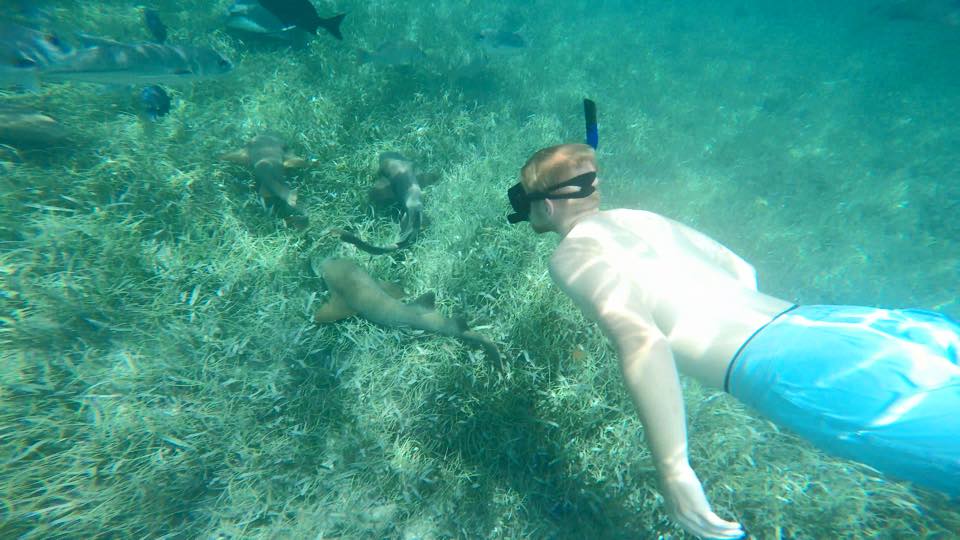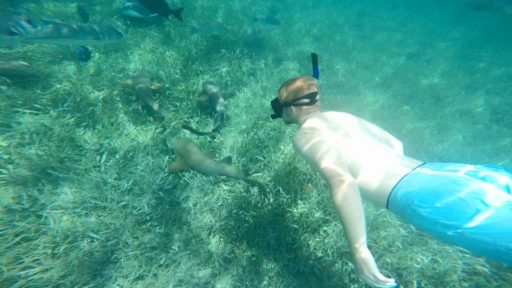 The focus of this snorkel-based course is to learn the key biotic and abiotic components of a coral reef system and how they interact. You will spend lots of time in the water each day, so be ready! The course will help students to understand the biological and ecological history of the reef system and try to predict its future under varied management strategies. Lectures will help students to understand possible coral reef conservation strategies globally.