Spend two weeks on the beautiful island of San Cristobal while participating in marine fishes research!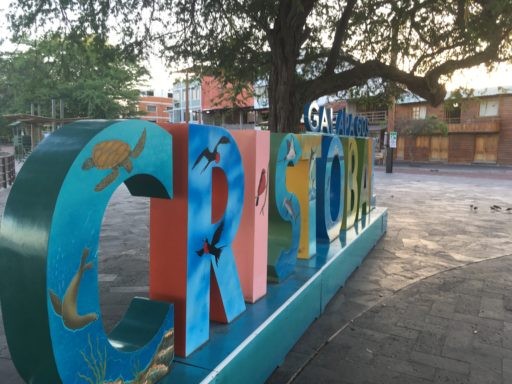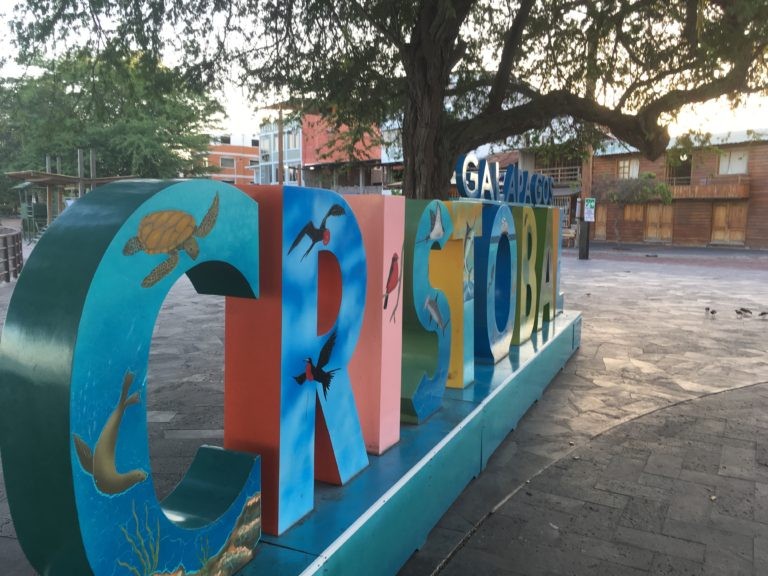 Read student reviews on GoOverseas and GoAbroad!
Message us on Facebook about this program!
The two-week Galapagos Marine Research and Exploration gives you the opportunity to travel to the Galapagos Islands of Ecuador where you'll take an open-water SCUBA certification course, receive training to participate in marine fishes research, and explore of some of the most beautiful areas of the island by foot and by boat. Prepare to spend lots of time at the beach, in the water, and hiking around the island.
Who It's For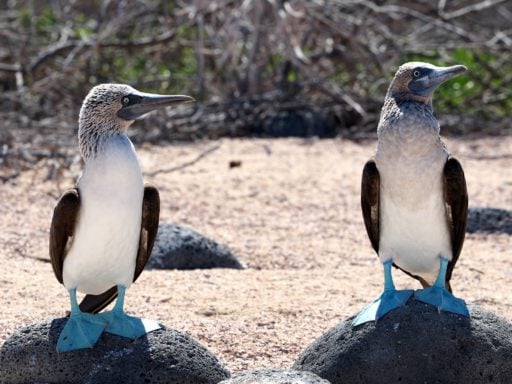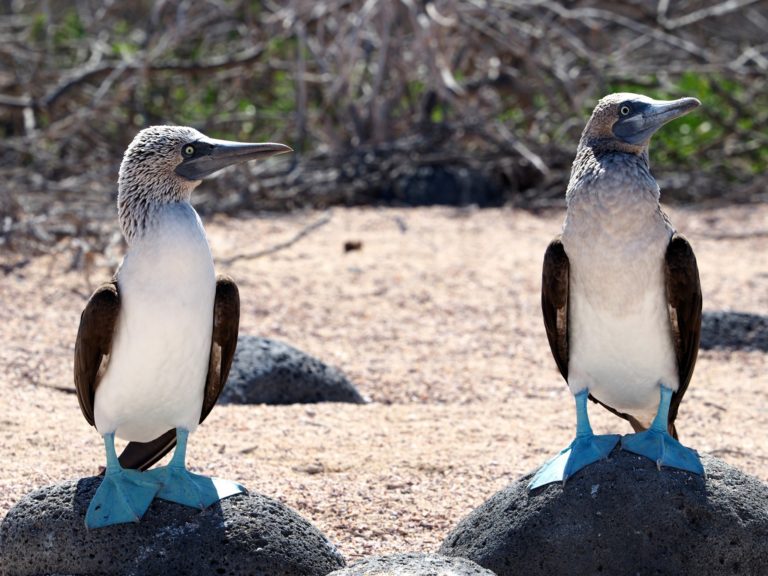 This group is open to Dominican University of California students referred by Dominican University student Taylor Wells. It is not sponsored by, affiliated with, or endorsed by Dominican University of California.
Each group of up to 12 students will have its own marine instructor.
Highlights
Learn to SCUBA dive and get your dive certification!
See wild sea lions and Galapagos Tortoises up close
Visit pristine beaches with hundreds of fish species to see
Help to research marine fishes populations of the Galapagos
Snorkel the famous Kicker Rock with sea turtles and sea lions
Explore San Cristobal from sunrise hikes to sunset beach yoga
Discover scenic Quito, a UNESCO World Heritage Site
Dates open for applications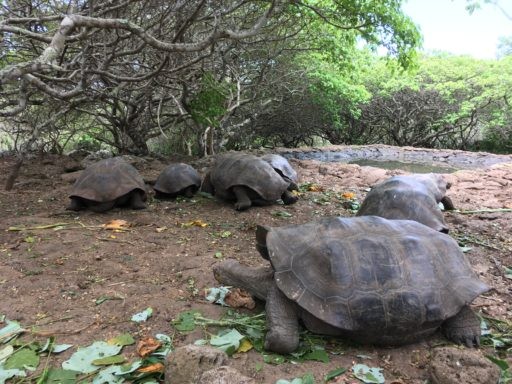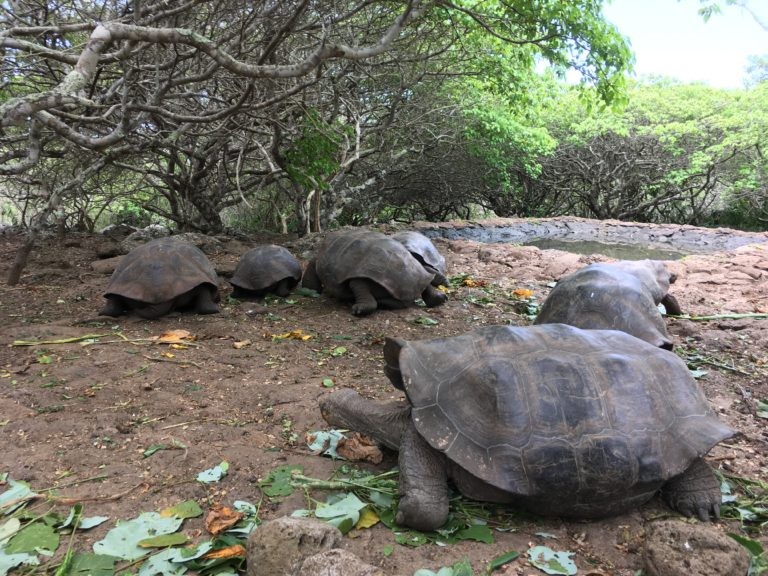 * June 13 – 28, 2020
**Please note that there is no group flight to Ecuador for this program, but there is a group flight between Quito and San Cristobal. Students will be picked up and dropped off at the Quito airport. The dates above indicate the day you must arrive in Quito and depart from Quito. Loop Abroad reserves the right to cancel any program at any time; in case of such cancellation by Loop Abroad, all payments will be returned in full.
*Participants will be required to book the Loop Abroad group flight between Quito and San Cristobal (estimated cost $500).
Tuition:
$3,900 USD not including international airfare to Quito, airfare on group flight between Quito and San Cristobal, or $100 entry permit to Galapagos.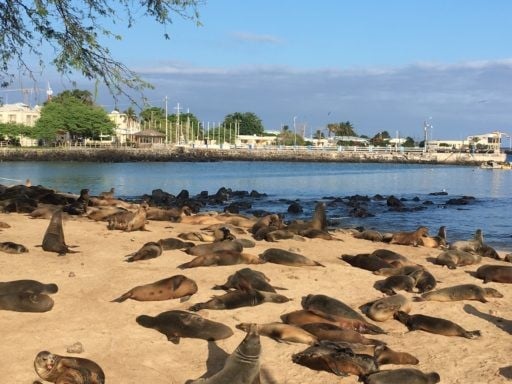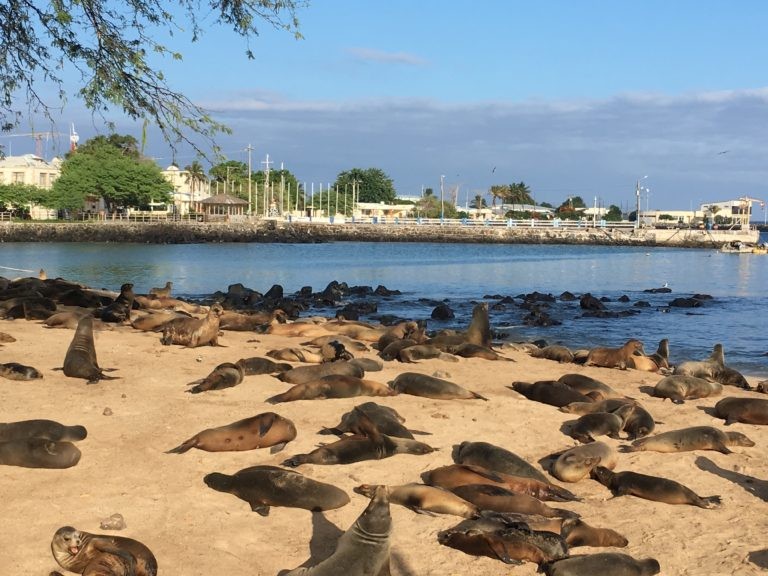 This tuition represents a 10% discount on our regular program tuition for your group. No additional discounts or aid are available.
Your space is not held until your $1,000 deposit (credited toward tuition) is paid. Your deposit is due by October 31, 2019 to secure your private group booking. Balance of your tuition is due by January 31, 2020. Interest-free payment plans are available.
All housing, meals, and activities are included in your tuition. Tuition does not include medical insurance – if you don't have medical insurance that covers you while abroad, you can purchase travel medical insurance. We can help you find a plan that meets our insurance requirements.
Courses and Hours
This program was designed with pre-vet students in mind. For your application to vet school (VMCAS), this program provides the following hours:
Research Hours: 40 hours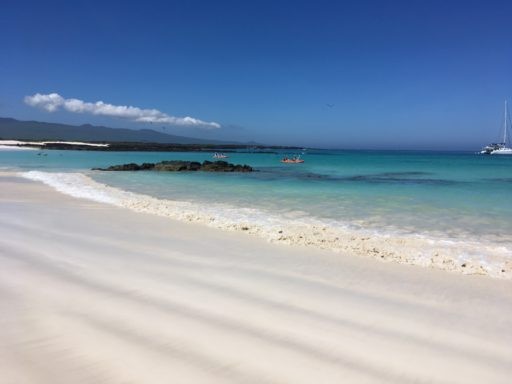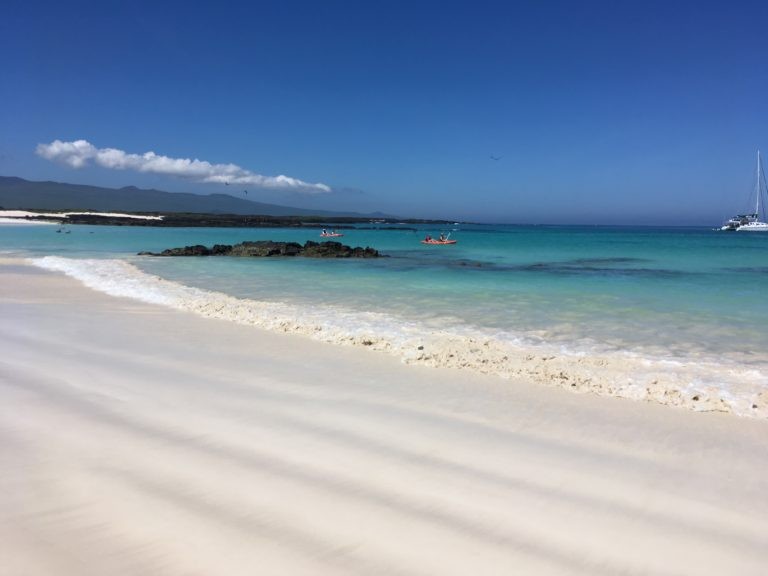 The AVMA says "If you have the opportunity to work… for veterinarians who work with different species, that's a bonus that can make you more appealing to a veterinary school admissions committee." We're proud to offer you that opportunity!
You will get to know your vet during the program, and they will get to know you! If you participate to the best of your ability, you'll be well-positioned to ask for a recommendation letter at the end of the program.
You can receive 3 credits from Iowa Wesleyan University for the academic component of this program, "Galapagos Marine History, Ecology, and Research", along with a transcript (additional fee applies). Loop Abroad can also assist you in working to get credit directly from your school.
Participants will earn 40 research hours as well as a certificate for 40 service hours upon program completion.
Housing and Meals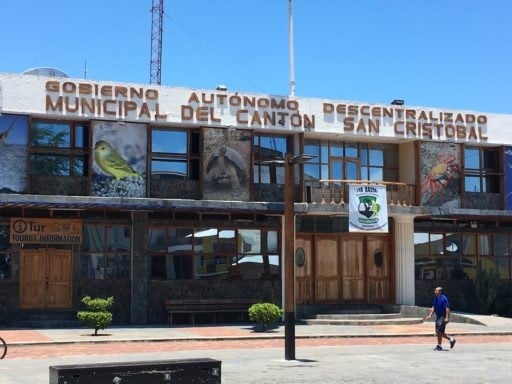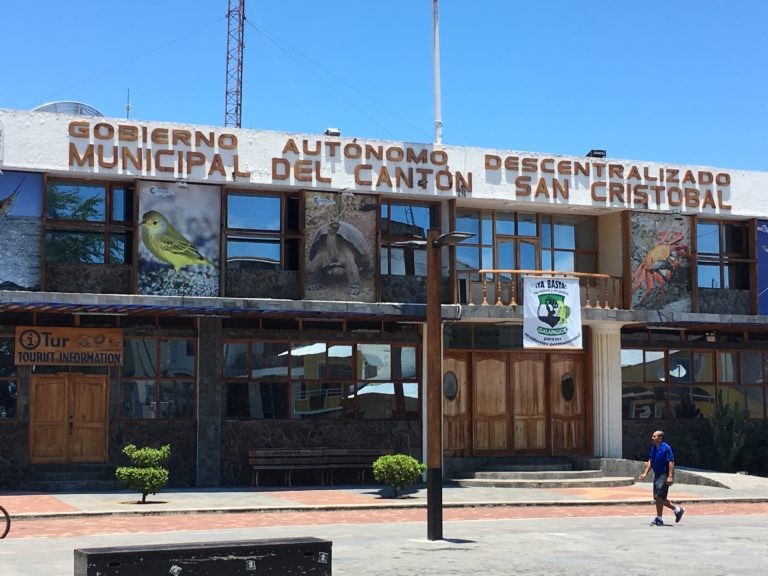 Program housing will include hostels or guesthouses in Quito and San Cristobal. Rooms with be shared with other Loop students by gender, and each student will have their own bed. Loop Abroad staff will be at the same housing so that they are available to assist in an emergency. You may or may not have air conditioning. There is intermittent wifi and cellular service available, but the wifi signal may not be strong enough for streaming or video conversations.
Meals are included in your tuition and will be eaten at the program housing or local restaurants. Some meals eaten on the project site or while hiking may be quite simple. Meals are not greatly varied and vegetarian and vegan options are particularly limited – please contact us about how we can accommodate your dietary needs.
Please note that this is a project on a small, remote island, and as such it offers simple, rustic lodging and food
Itinerary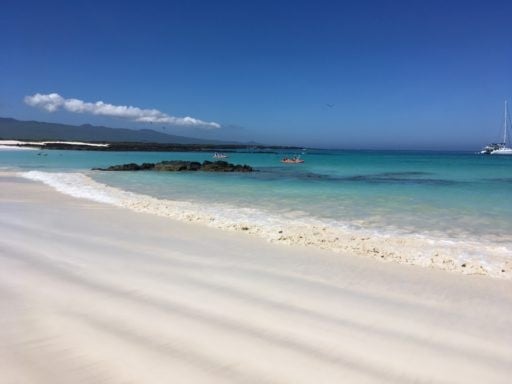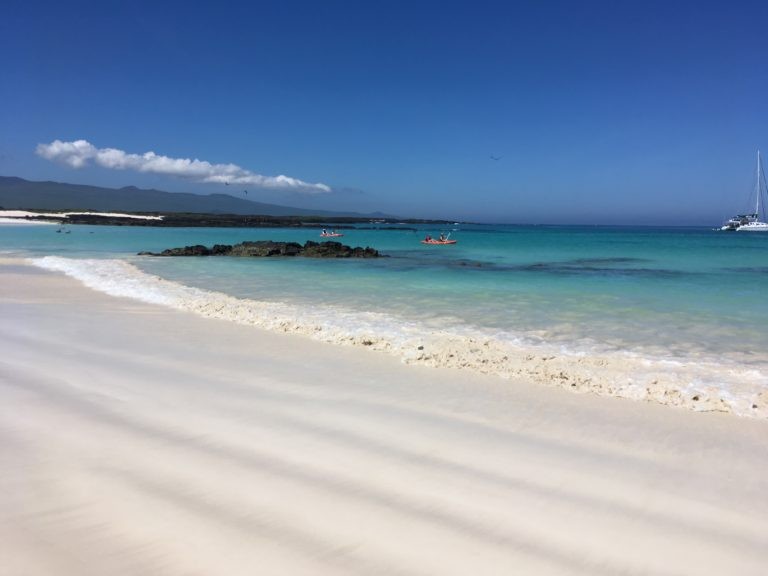 This is a sample itinerary and is subject to change. It is provided here to give you a feel for your program.
Arrive in Quito on Sunday and meet your group. Depending on the time your flight arrives, you may have a chance to explore some of the city with your group leader.
On Monday, we will fly as a group from Quito to San Cristobal (flight and Galapagos entry permit are not included in tuition) and we'll get settled into the island, which will be our home for two weeks.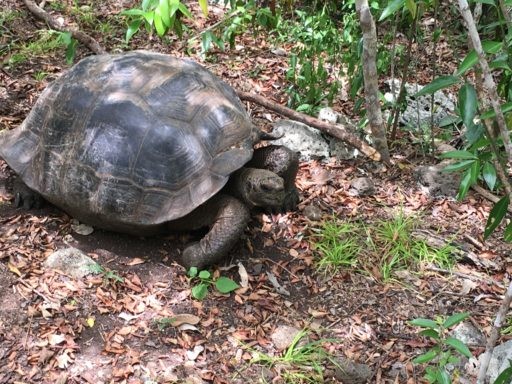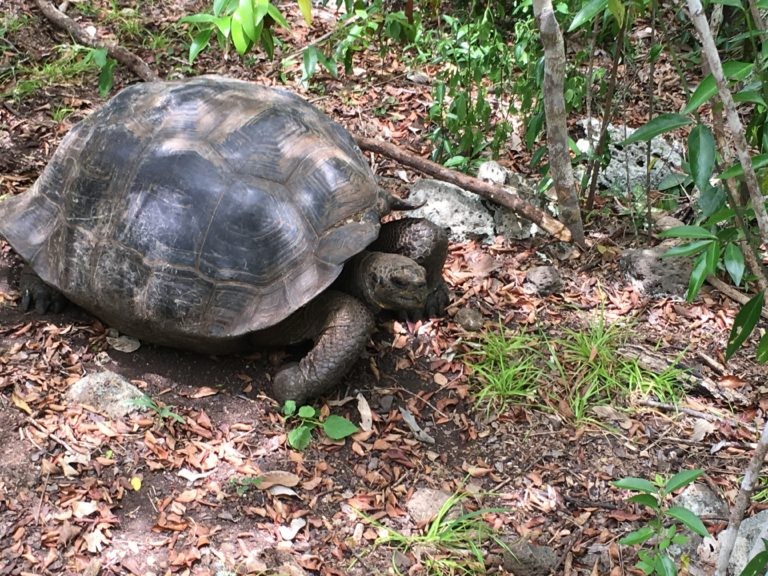 Throughout the program, you will spend approximately 40 hours assisting in a research project to track the fish species that visit certain beaches on the island, including the times they visit and the number of fish. With over 500 species of fish that can be spotted in the shore area of the ocean, there's a lot to learn about marine fish identification. We will track numbers in real time in the water with a mask and snorkel, and you will also take GoPro footage and review the footage out of the water to get accurate counts and species analysis. Your research time also includes learning and practicing proper research and recording methods, tracking your data, creating a presentation of your findings, and learning about the marine ecology of the area and the anatomy of the variety of marine species that make their home on San Cristobal. You can expect that about half of your research and class time will be in the water and about half will be in the classroom (which will sometimes be the beach).
You will also participate in a SCUBA course to earn your open-water certification, which includes training in SCUBA skills and getting practice diving. Students who choose not to do the SCUBA certification or who are unable to do so for medical reasons can spend this time snorkeling or otherwise exploring the island. The SCUBA course is a great chance to earn a certification that can open up dive opportunities around the world and let you better explore marine ecosystems.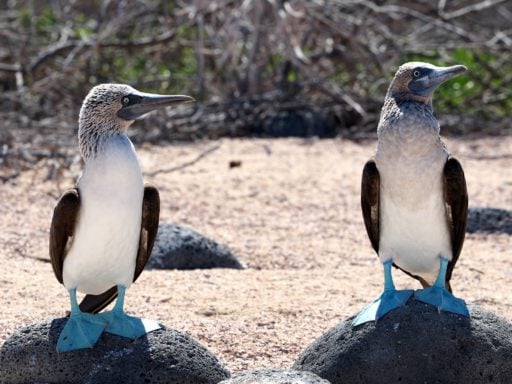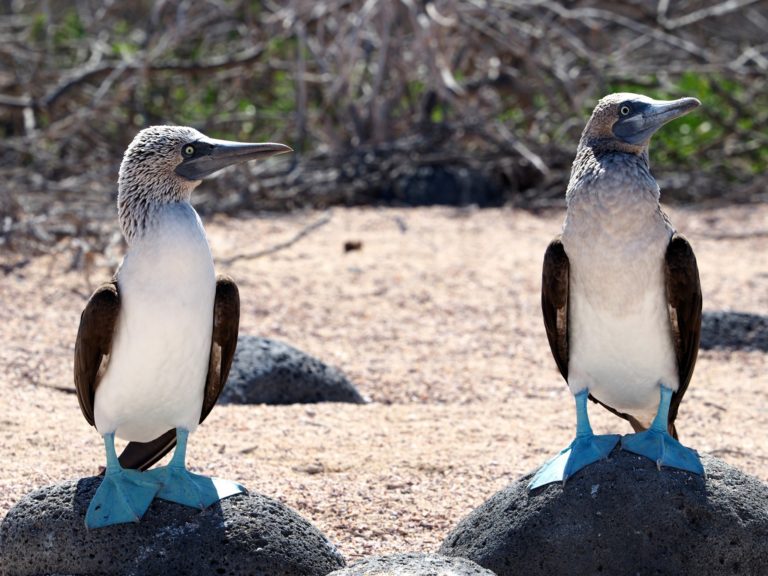 In addition to your research work and SCUBA course, we will have lots of time to explore the island of San Cristobal. Some of our favorite recreation activities that surround our course time are early-morning bird watching, sunset yoga on the beach, visiting the Galapaguera to see giant Galapagos tortoises, watching the sea lions on the beach, hiking to see the Galapagos' most iconic bird, the blue-footed booby, taking a boat trip to pristine and isolated beaches, and snorkeling around the famous Leon Dormido ("kicker rock") where you can see colorful coral, sea turtles, sea lions, and beautiful fish.
On the final Saturday, we'll return to Quito on the group flight. Participants can depart from Quito any time on departure Sunday, and may be able to explore quito with their site staff on Sunday depending on their departure time.
This program is designed for active participants who would enjoy spending many hours a day in the ocean and most of the day outside. We expect that you'll be very tired at the end of each day!
Location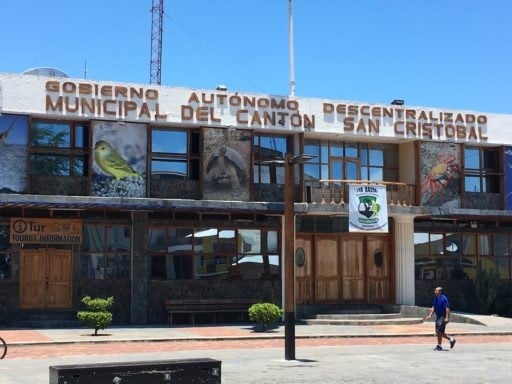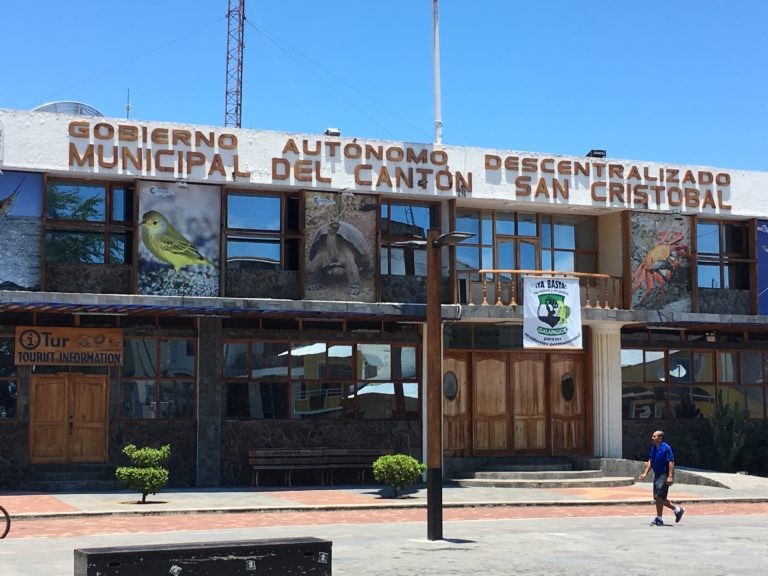 This program takes place on the island of San Cristobal in the Galapagos Islands. The Galapagos Islands are part of Ecuador, but they are far from the mainland. Participants will arrange their own air travel to Quito, where they will be picked up by Loop Abroad staff at the airport. The first and last day of the program allow for arrival into and departure out of Quito, and students will have a chance to explore a bit of the Old Town of Quito depending on their time of arrival and departure.
We will fly as a group from Quito to San Cristobal (students must purchase their own airfare on the group flight between Quito and San Cristobal; roundtrip airfare is estimated at $500) and arrive at San Cristobal together. All visitors to the Galapagos must purchase an entry pass to the Galapagos Islands, which costs $100. Participants will be responsible for purchasing this entry pass at the Quito airport.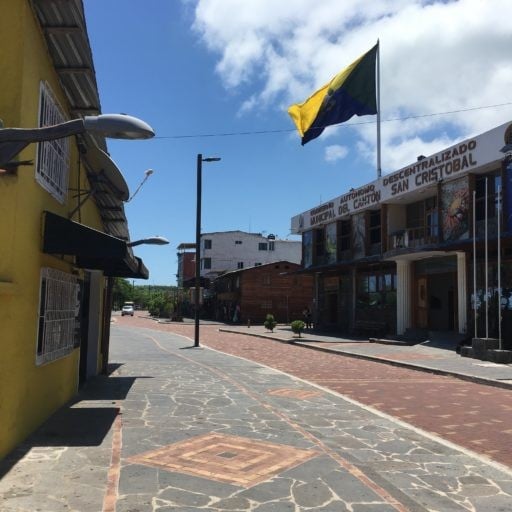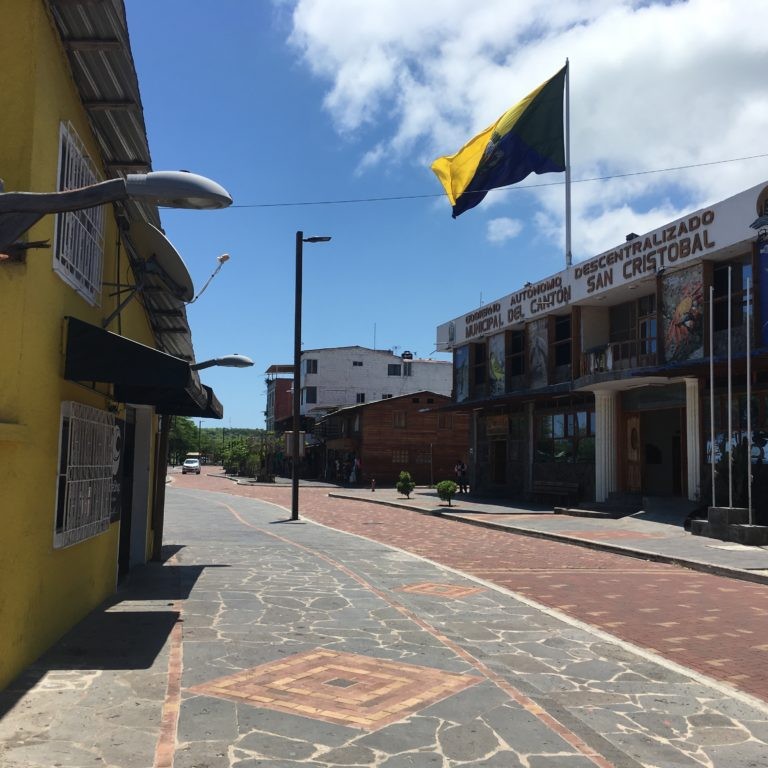 Though San Cristobal is not the most inhabited island in the Galapagos, it is the political capital and part of 3% of the Galapagos Islands inhabited by humans. The sleepy, beach-town feel of the island gives an instant welcome, and many beaches, sites, and restaurants are walkable from our housing. In fact, we can even walk to our research site!
The Galapagos Islands are a dream destination for many people who love nature, in part because the animals there are protected from human harm, and for that reason are not scared of living side by side with humans. Tourism is crucial to preserving the Galapagos and income from entry permits helps to support the national parks and protect the animals there. The Galapagos Islands are particularly famous for their giant Galapagos tortoises, the marine iguana, and their own species of sea lion, as well as birds such as blue-footed boobies and frigate birds. You can and will see all these animals during your program, and many of them you'll see every day.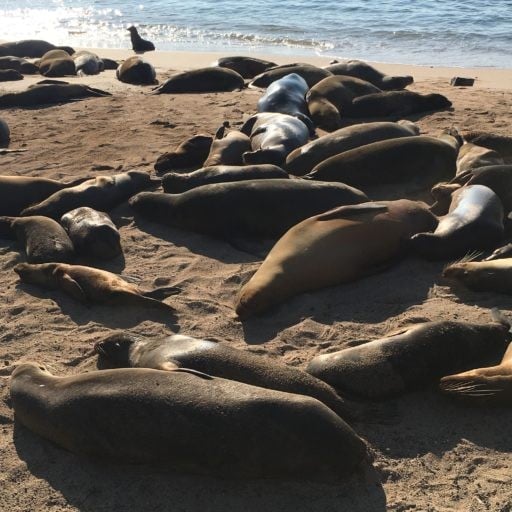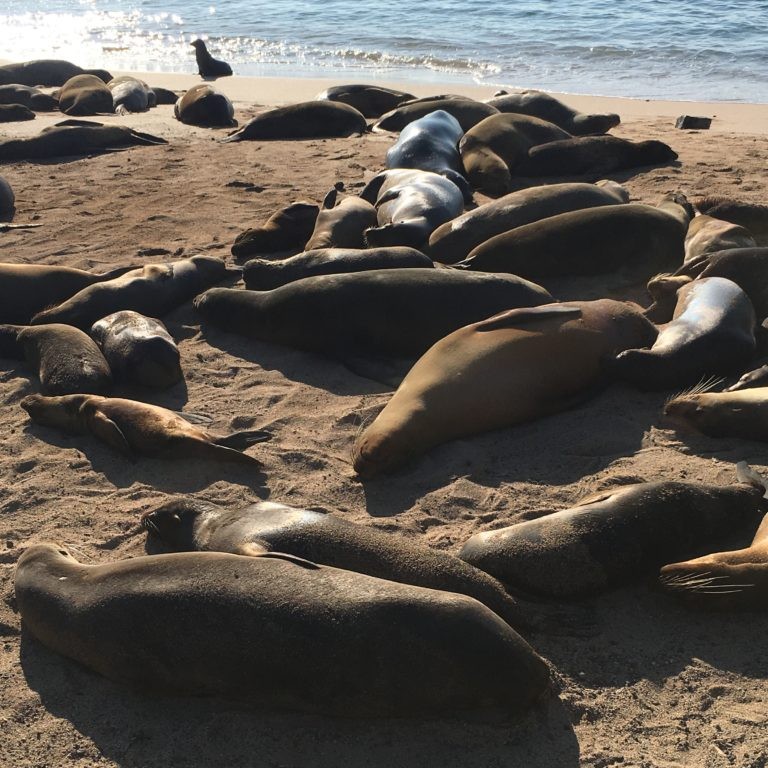 The ocean that surrounds San Cristobal is home to sea lions, sea turtles, rays, over 500 species of fish, and sharks, including hammerhead sharks. There are pristine white beaches, excellent snorkeling and diving, volcanic rock formations, and breathtaking hikes.
Your program will give you the opportunity to explore all the highlights of San Cristobal, including:
The Giant Tortoise facility ("Galapaguera") run by the National Park
Leon Dormido ("Kicker Rock") for a snorkeling trip
Cerro Brujo beach (subject to weather)
La loberia, the sea-lion-filled beach
Playa Mann and Puerto Chino Beach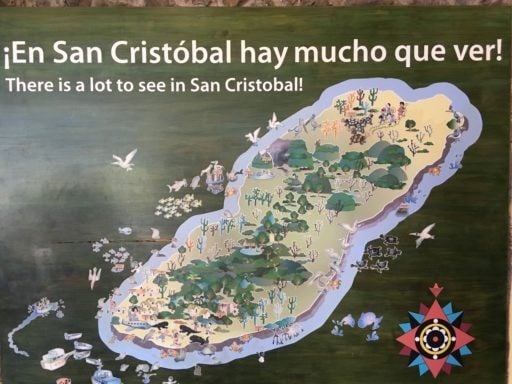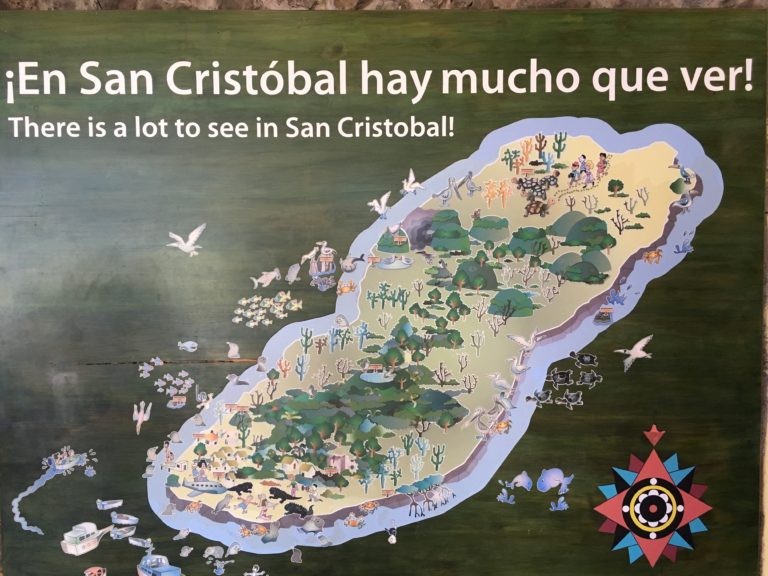 The main town area in San Cristobal has dive shops, restaurants, beaches, small parks, and souvenir shops. Lodging is simple and you will share a room with another Loop student or students of the same gender. The most popular foods in San Cristobal are simple fish and pork dishes with rice, potatoes, or cheese empanadas. Fresh fruits and vegetables are limited and vegetarian options are limited. Vegans may find that the food options are too restrictive – please contact us for more information.
Summer is the dry season in the Galapagos, which is known for blue skies and mid-day showers. The sea water is quite cool and the temperature is generally in the 70s Fahrenheit. As you are close to the Equator (which "Ecuador" is named for), the sun can be VERY strong, and you will need strong sun protection.
This program can easily be combined with any of our other program locations. Students combining this program with the Amazon Veterinary Service program will have a full Sunday in Quito between programs.