Alistaire Ruggiero, College Veterinary Service
Smith College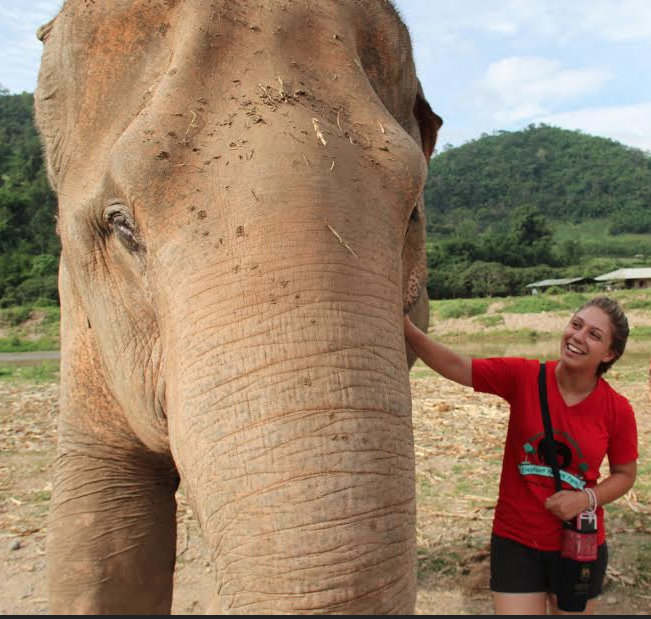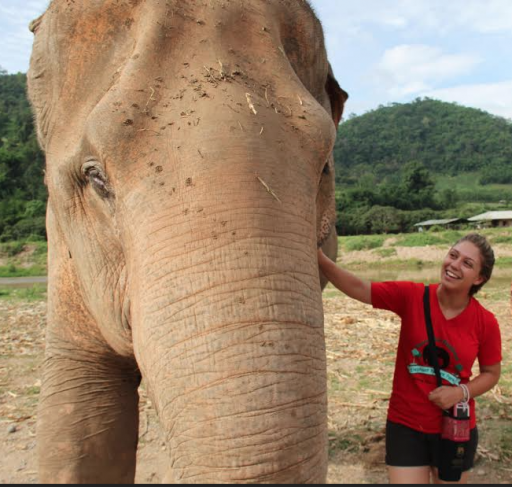 I am 21 years old and I have spent all of my 21 years being completely surrounded by animals of all shapes and sizes. As a young girl, I took an interest in horses and began riding competitively. I quickly learned that sport horses and equine veterinarians go hand-in-hand. Since entering my first horse show, I have observed both maintenance and rehabilitation procedures that many trainers' vets perform on horses. Fascinated and inspired by the results of the procedures and the happiness of the horses, I decided to pursue attending veterinary school in hopes of becoming an equine vet.
This past year as a junior at Smith College, I began looking for an abroad pre-vet program that I could participate in that would allow me to have a substantial amount of hands-on time with animals while giving me the opportunity to simultaneously explore a foreign country. I looked for a program that would lend me the ability to sit in on a surgery, discuss interesting cases with peers and a vet, and ask a vet about their individual experience applying to veterinary school and about the details of their career.
While I scanned the internet for a program that would cater to me in these ways, I also searched for a program that would cater to my desire to experience a different culture – a program that would expose me to local customs and delicacies, natural wonders, and culturally relevant locations of a foreign country. Loop Abroad's College Veterinary Service program more than satisfied my search criteria.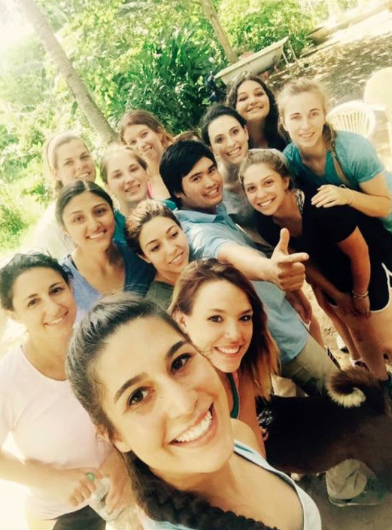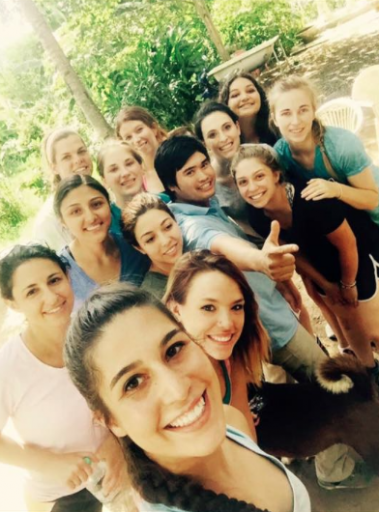 While participating in the Loop Abroad pre-vet program, I found that the online description of the program actually undersold it; we did all of the things the description advertised and much more!
We inserted catheters as well as performed physical exams on dogs and cats and assisted with elephants' abscess care and wound cleaning – tasks that most do not perform until their third year of vet school. Similarly, not only did our group eat at local restaurants each day, but we traveled to numerous temples, a waterfall, caves, a monastery, and local markets. To each place we traveled, we were accompanied by Thai travel guides who explained the historical and cultural importance as well as the fun facts of each location and the customs associated with them.
While we did much more than I originally anticipated, I was prepared for each of our excursions and remained comfortable thanks to the packing list supplied by Loop Abroad and the advice given to us by our trip leader prior to our program's start date.
Ultimately, the Loop Abroad pre-vet program did more than expose me to Thai culture and allow me to work directly with animals and vets; it allotted me the opportunity to meet some incredibly genuine and passionate individuals who I now consider my friends. Over our sit-down meals, our daily trips to the 7-11 while enroute to ARK, and the use of our shared portable speaker, I was able to quickly become acquainted with and truly befriend the members of my group, our program leader, our accompanying vet, and our travel guides. Though each of the members of our group called a different area of the United States 'home,' we were each able to eat, work, and shop to our liking and we were able to do so together, as a unit. I left Thailand feeling both enriched and humbled by the graciousness of the animals and the individuals I worked with and wanting to return to visit these animals and individuals sometime in the future.