Allison Faust, College Veterinary Service
University of Pittsburgh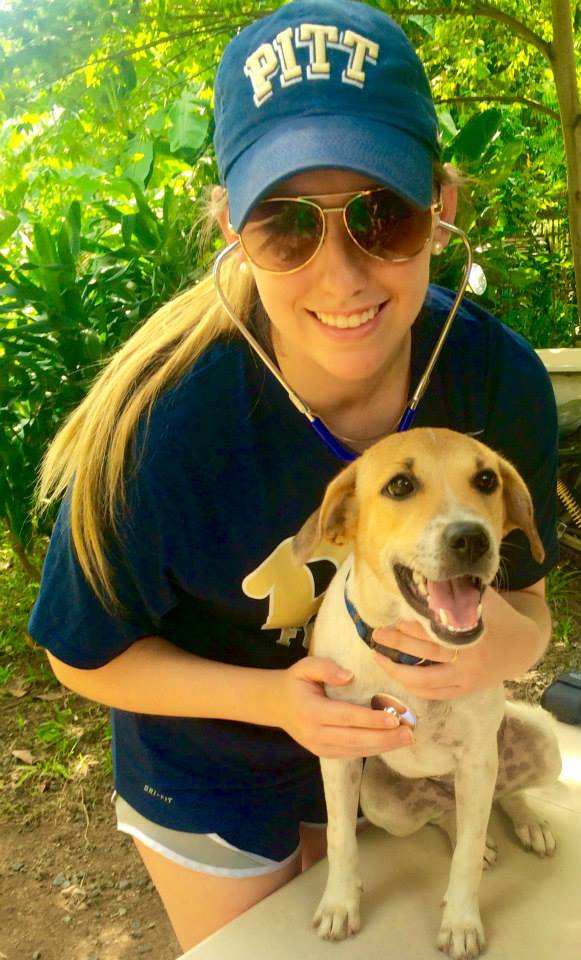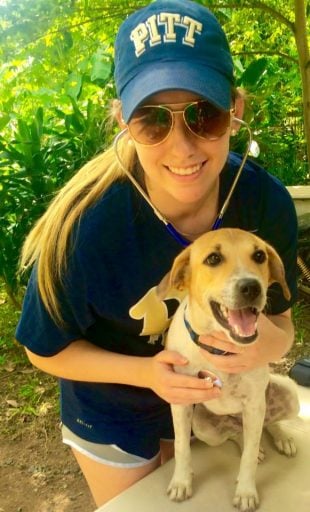 My name is Allison Faust, and I am from Hershey, PA. I am a Biological Sciences major going into my senior year at the University of Pittsburgh. I am also minoring in Chemistry and Religious Studies with a certificate in Leadership. I am currently applying to veterinary schools.
I had a significant amount of animal experience before heading on my College Veterinary Service Trip to Thailand with Loop Abroad. I interned at a small animal clinic in my hometown where I gained invaluable information about veterinary medicine through my position as a veterinary technician. Although I had assisted with surgeries and anesthesia preparation, I never truly had a "hands-on" experience in regards to performing surgeries. I also was a volunteer at the Western PA Humane Society, where I spent many hours providing care for various dogs, cats, and rabbits. However, I always yearned for an experience with larger, more exotic animals.
Before I began my trip, I had traveled to Europe and South America (specifically Ecuador). However, I had never embarked on a trip by myself outside of my university, so I was slightly anxious about the notion of traveling on my own. Upon my arrival to the JFK airport, I met with other members of my group as well as a trip leader from Loop Abroad, who made my traveling experience easy and stress-free. All of my fellow group members were super personable and shared a common passion – animals. I made many life-long friends from around the world on my trip that I hope to see again soon.
After our long, yet exciting, journey to Chiang Mai, we arrived at Spicy Thai. The hostel contained rooms for groups of eight with bunk beds. From the moment my trip began, I had nothing but positive experiences with staff from Loop Abroad. The veterinarians who were responsible for my group were extremely kind, helpful, and knowledgeable about veterinary medicine.
We spent the first week volunteering at the Animal Rescue Kingdom (ARK), where we were able to perform examinations and surgeries as well as simply interact with the all of the dogs. Surgery day was one of the best parts of the entire trip. Being able to participate and actually conduct portions of dog and cat neuters was a surreal experience for me.
The following week was spent at the Elephant Nature Park (ENP), which is just as magical as it sounds. Not only was I able to spend my days surrounded by elephants, water buffalos, dogs, and cats, but I was also guided by the phenomenal staff members at ENP, who made my experience even more enjoyable. Spending hours preparing food for the elephants, walking alongside elephants with my hand at their sides, and bathing the elephants with buckets in the river after long, hot days were tasks that we had the opportunity to participate in daily.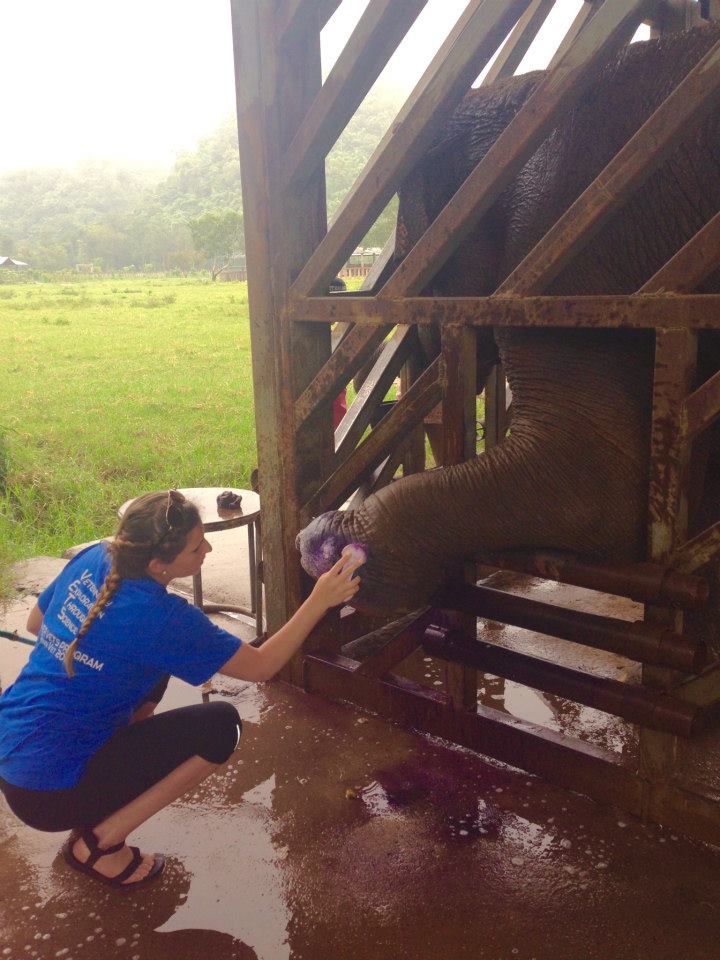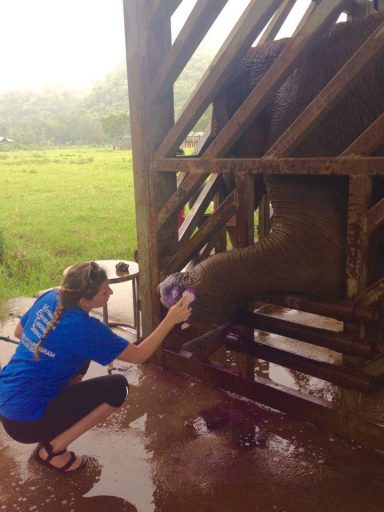 I was so incredibly happy to have been able to give all of the elephants the happiness they deserved after years of torture and abuse working in the logging industry, begging on the streets, performing in the circus, providing services to the tourist industry, and more. All of the elephants at ENP have been rescued from such situations or found in the wild wounded by traps or land mines throughout Asia. I have truly never been in the presence of a more majestic, gentle, and intelligent creature in my life, and I hope to go back one day.
After an eventful day at ENP, nothing is better than a heaping plateful of Thai cuisine. All of the delicious food served at ENP is vegetarian, but there are a variety of options to choose from. My time spent at ENP inspired me to continue this vegetarian diet, and I can proudly say that I plan to remain a vegetarian for the rest of my life.
My time spent on the Loop Abroad College Veterinary Service trip was the greatest adventure I have ever embarked on in my life. I was able to have an amazing and fun time, while simultaneously setting myself apart from other veterinary school applicants through these enriching animal experiences. From shopping in the Sunday Market, to trying new foods, to visiting temples, to making new friends, to caring for animals, to immersing in Buddhist culture – I will never forget a moment of this trip. I can only hope that one day as a veterinarian, I will be able to return to Chiang Mai to provide care for the animals who will forever be with me in my heart.