Anneka Mehan, College Veterinary Service
Trent College, UK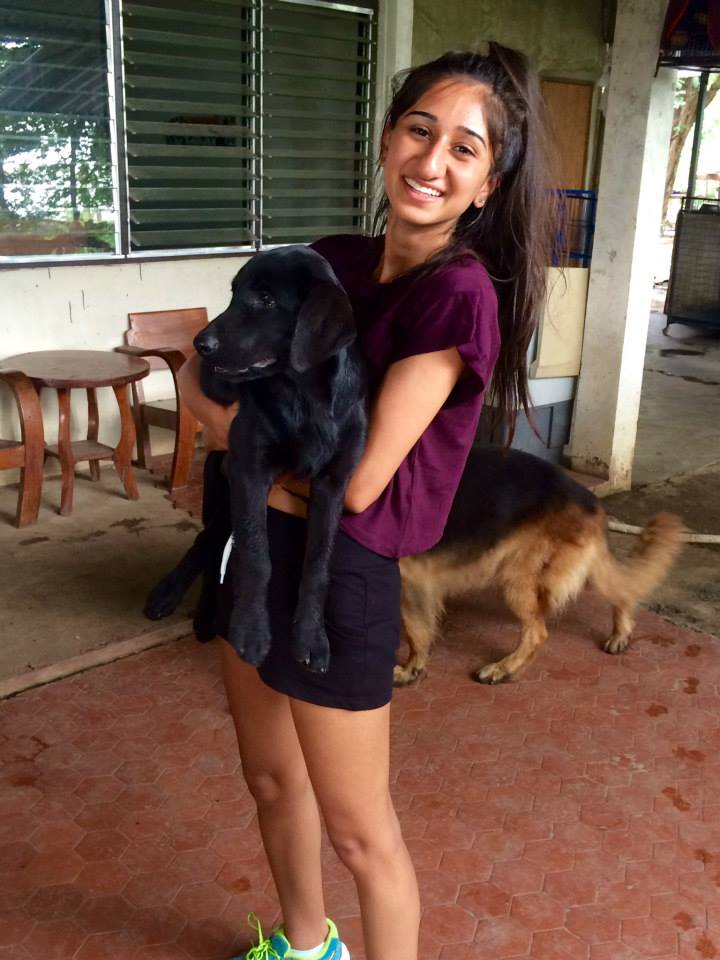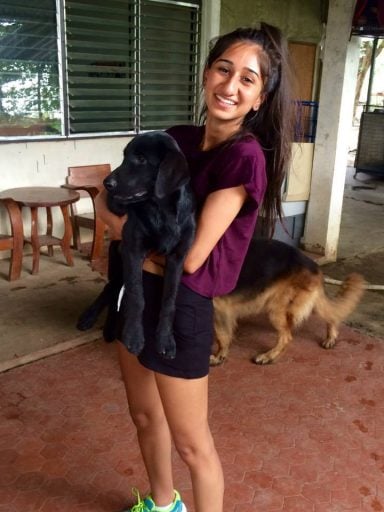 This summer I decided to take part in one of Loop Abroad's Veterinary Programmes; the College Veterinary Service Programme and it was the best decision I have ever made. My passion for animals grew at a very young age and it has always been my ambition to go into an animal based career.
When everything was booked my adventure finally began. Before I go into that let me tell you a bit more about myself. My name is Anneka and I am 17 years old and originally from the UK; if you have already looked into the flight details of taking part in Loop Abroad, you will already know that there is a group flight that Loop Abroad organises from New York so no one travels out to Thailand alone. However, as I am from the UK it would have been a bit silly of me to take part in the group flight, so I decided to travel alone.
Obviously, my parents were a bit worried sending me all the way to Thailand on my own with a company that they didn't know completely well as any parent would be. But the more my parents researched about Loop Abroad they realised it was all safe and happy for me to go at it alone and meet up with everyone at Chiang Mai Airport. So my parents and brother waved me goodbye from Heathrow airport in London, whilst my mum was crying so much she could have created another River Thames.
Finally I embarked on my journey and I found my group on my connecting flight from Singapore to Chiang Mai which was a nice surprise. I got introduced to everyone and every single person I met was so lovely! Honestly, you make friends so quickly and you become so close to everyone in your group and all the staff, you seriously become like one big happy family! The jokes and laughs are endless, your stomach and cheeks certainly start aching after a while. I loved everyone in my group and I really felt like I made friends for life that I could go visit in the future and leaving them at the end was the hardest thing as you become so attached. I still miss everyone so much now!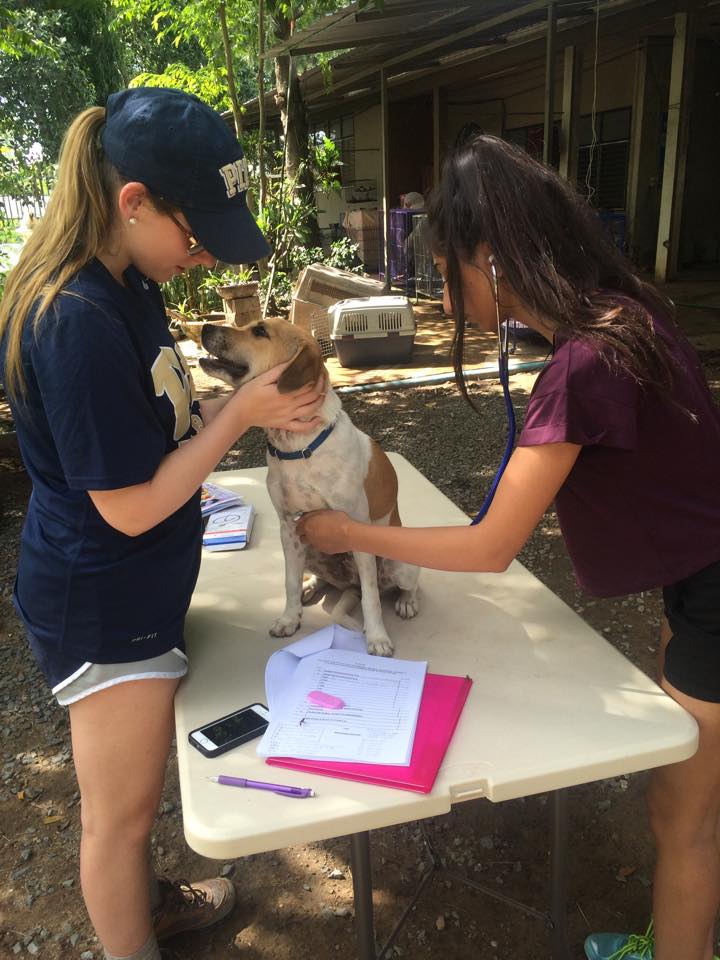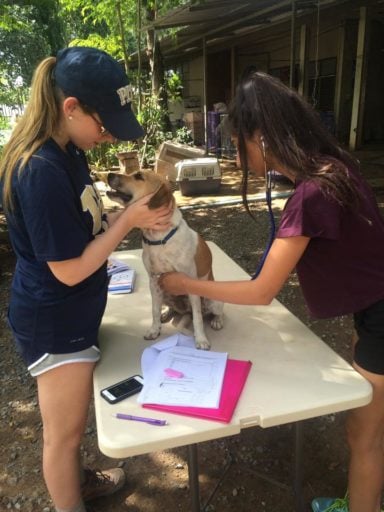 The first week I was at the Spicy Thai Backpacker's Hostel and the food and accommodation were great. Loop Abroad take you to a variety of places to eat so you are never bored of the cuisine, there is always something new to try and if you miss your home foods don't worry because you have a pizza party near the end of the week which was super yummy. I certainly piled everything on my plate! All the facilities were kept in good condition and the bonus of staying there was that there was a perky golden retriever called Goldie that lives there as well to greet you in the morning and after a long day doing activities which I loved.
When you stay at Spicy Thai you work at the ARK animal shelter which was so much fun. The best thing is everything is so hands on, for example, I got to draw blood from a dog, give injections and get really hands on in surgery doing dog and cat neuters which was an unforgettable experience. Even if you have never done anything like this which I hadn't before it doesn't matter at all because you get taught how to do everything thoroughly so you pick it up straight away without trouble! When you stay at Spicy Thai this is the place to do all your souvenir shopping as you get a number of opportunities to do so but you don't at the Elephant Nature Park; however, there is a gift shop and massages on offer there so you should save some money to spend there as well.
Believe me when I say this, you will go Thai trouser crazy, I brought over 10 pairs and they are great for when you go to visit the beautiful temples as you go sight-seeing on the weekends. The one thing I probably would have liked to have known before I went was to bring lots of black and white t-shirts which covered the shoulders to go with the Thai trousers. This is because when you visit the temples you need to cover up when you go to abide by the Thai culture.
Now on to the second part of my adventure; on the second week I stayed at the Elephant Nature Park which was so exciting! This second week was honestly the best thing I have ever done in my life so far! Before you set off you will stay in a hotel, let's say that this will be your last night of luxury so make the most of it! The accommodations that you will stay in are these cute houses and in your room you will get a bed which is covered by a mosquito net which I thought looked like princess beds! The bathrooms are good too but don't expect a hot shower which is fine because of the humidity there and you wouldn't really want one and you may have to bucket shower from time to time which will be a different experience for those who have never done it before. Luckily for me I was very experienced with bucket showers as I have done it lots of times when I have travelled to parts of India.
The place where you eat is this platform area which overlooks the sanctuary, it was amazing being able to eat lunch and watch elephants roam about; it was certainly breath-taking! There are also dogs everywhere roaming free which I loved I was literally in doggy heaven as you're able to give belly scratches all around! All the food at the Elephant Nature Park is vegetarian which I found was a nice change. At the platform you can also feed elephants watermelon which was so much fun! There are also massages that you can get which were so relaxing, especially after a long day. There is a place where you can buy snacks if you're feeling a little peckish and a very nice gift shop where you can even buy a carving of one of the elephants at the sanctuary.
At the Elephant Nature Park you do get a lot more free time to do whatever you wish such as walk dogs and there is even a chance to go tubing! The main activities I loved the most were the diet study, elephant vet and small animal vet rounds. The diet study was so interesting as you get put with an elephant for the whole day to observe their eating and toilet habits. The elephant vet rounds was by far the best; I was literally on cloud nine being able to do some treatments on them. The small animal vet rounds were also great as I got to practise and develop my skills further from learning some of them the previous week.
Although, it was probably the most heart-breaking as you learn some of the stories of how they got there and this was the same with the elephants. You better get your tissues ready as you will shed a tear or two. Near the end of the stay at the sanctuary the founder Lek gives you a talk and I have never been so inspired by a person in my life! She is truly incredible and you will feel a variety of emotions about the topics she talks about.
Overall, I have definitely not told you the whole of my adventures in Thailand due to the fact I want the rest to be a surprise for you! Finding out about Loop Abroad was the best thing that has ever happened to me and these memories I have made will stay with me for life! Thanks to Loop Abroad I have now got a better understanding of what I want to go into as a career which is veterinary nursing. I would recommend this programme to anyone, if you take part you will not regret it one bit. So, if I was you right now finishing up reading my story I would be hitting that apply button right away! Life is just too short not to go for it and take chances. I knew one day I wanted to do something like this but I never thought I would do anything like this so soon. Now, come on and start your own adventure today!