Brittany Diaz, College Veterinary Service
Texas A&M
I initially heard about the Loop Abroad College Veterinary Service trip from an academic advisor at my school. I didn't know anyone else going, which made my parents a little hesitant. They had never sent me out of the country alone before, and they were worried about my safety. The Loop Abroad staff was very helpful in assuring them that Chiang Mai is a very tourist friendly city, and that I would be safe with them!
They spoke with my parents on the phone about the logistics of the trip, and got my parents in contact with several former students' parents, who had nothing but great things to say about how awesome experience was for their child. I was also given the email address of a former Loop Student who attends the same school as I do, and she was very helpful and informative. All of the emails about the awesome opportunities this trip offers made me incredibly excited for the trip, and they helped my parents send me abroad with a greater sense of comfort.
All of the staff was great! They really focused on making our experience safe, meaningful and fun! The vets on the trip were very knowledgeable and did a great job teaching us and helping us practice the skills we learned about. The Loop staff always had our health and safety in mind. While I was helping at the ENP dog clinic, a dog scratched my leg pretty badly and Taylor, the staff member at ENP, helped me clean it, and made a point to check up on me through the week to see that it was healing.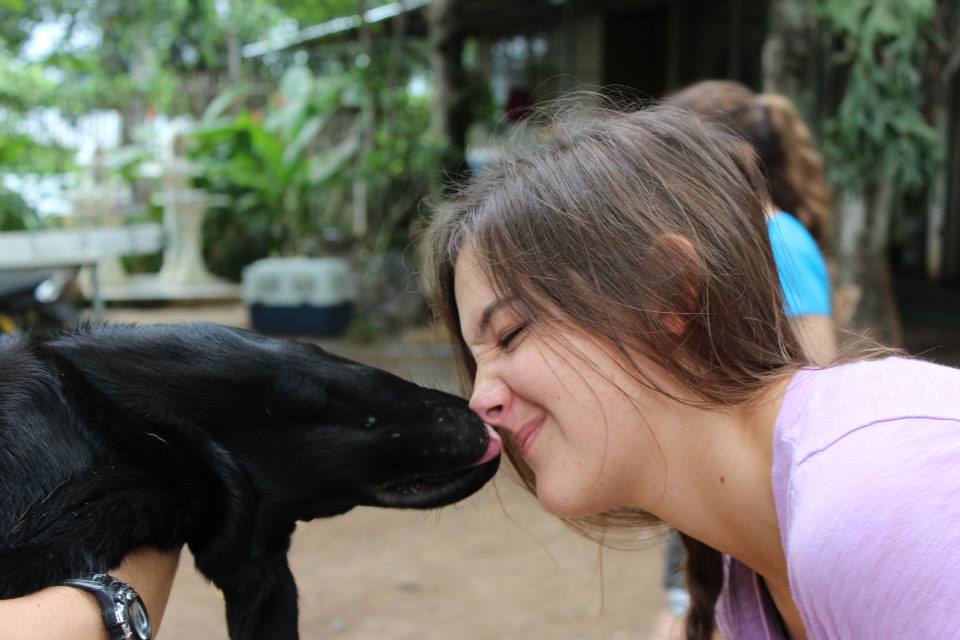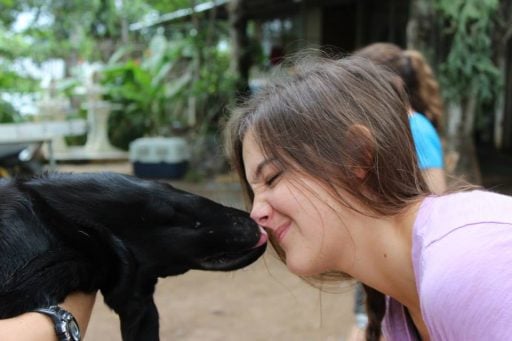 Our flight to Chiang Mai took a long time, and was definitely exhausting. My body clock took some time to adjust, but every day was so exciting that I didn't notice the jet lag. Our week in the city was structured so that we had time to learn and practice with the vets during the day, and time to explore the city at night. Each evening we went on a different outing, and ate delicious authentic food at a variety of local restaurants. Exploring the street markets, taking a meditation class, and exploring the magnificent temples surrounding the city were some of my favorite activities. The week spent at ENP was less structured, but I really enjoyed having free time with the other girls in my group. We had a blast hanging out with each other on the main platform, playing games with the kids at a local elementary school, and going to the river for the daily elephant bathing. I am so happy that I made a great group of new friends who are as passionate about veterinary medicine and helping animals as I am.
This trip was an amazing experience and the two weeks absolutely flew by. I wasn't ready to leave Thailand, but I gladly returned home with a greater love for the elephants of Thailand, a knowledge and respect for Thai culture, a new group of wonderful friends, and lots and lots of Thai pants! This has been one of the most rewarding trips I've ever been on, and anyone who loves animals, adventure, and new experiences should really look into this program.