Enajite Igho, High School Veterinary Service
Ethel Walker School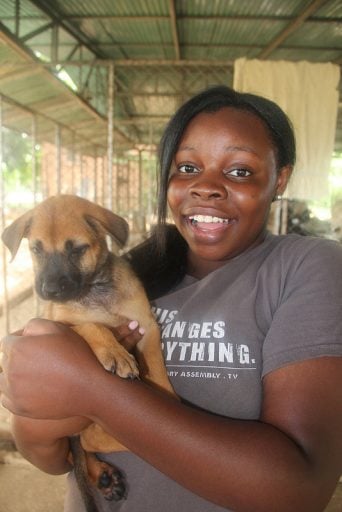 During the summer of 2013, I participated in the Loop Abroad High School Veterinary Service Program and can honestly say it was a life changing experience. Prior to the trip I had never even been on a plane! Although almost a day in air flight isn't usually the ideal first time our group constantly joked that from here on out any flight will be a breeze.
One of the best attributes of Loop Abroad and the amazing people involved is their ability to make you feel right at home even when you are thousands of miles away. I and the girls in the veterinary group became extremely close and still remain in contact. The daily schedule of the program is full enough that you are never bored but also have the time to sit back, relax, and appreciate the fact that you are in such a beautiful country.
A lot of the activities the group and I had the chance to do are things most people have written on their bucket lists. Till this day I still get questions about what such an amazing experience was like and I always find myself reminiscing the memorable moments made in Thailand last summer. Although I do not wish to become a vet in the future, the vet program gave such an insight into the profession that I will forever appreciate the experience. Loop Abroad gave me the opportunity to do things I probably would not have been able to do elsewhere.