Kaitlin Thompson, High School Veterinary Service
Flower Mound High School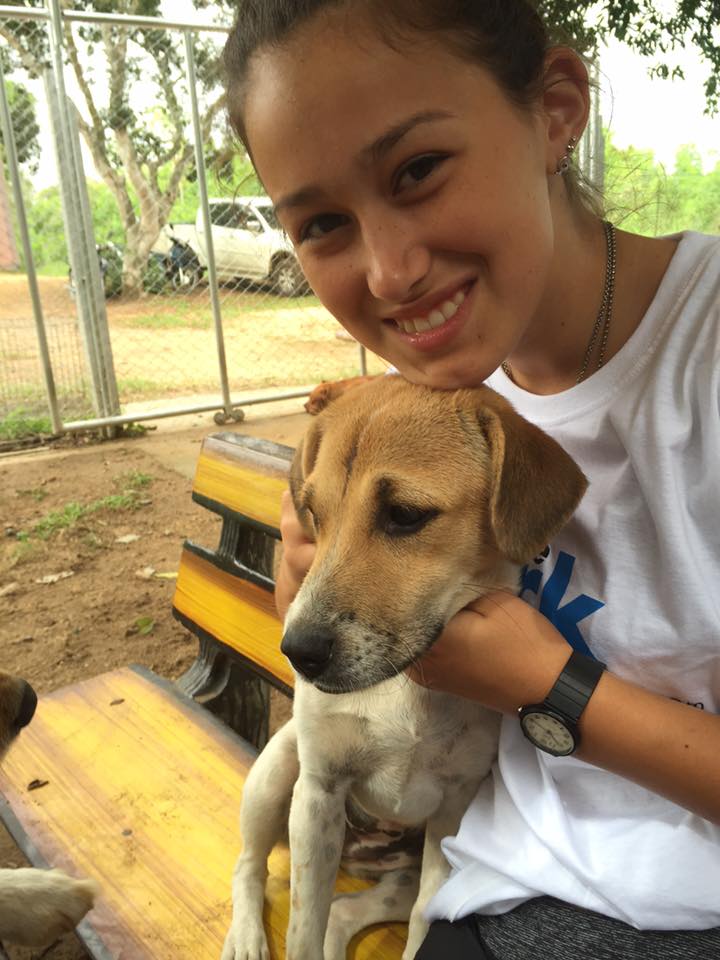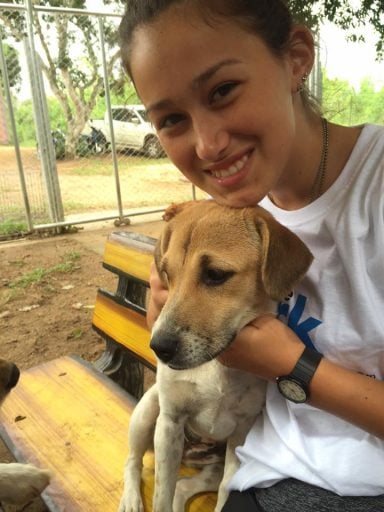 My journey with Loop Abroad began one day when I was scrolling through my FaceBook newsfeed. I clicked on a post and I am so happy I did! My mom allowed me to apply for the High School Veterinary Service Trip, but remained hesitant. She wanted more information, but didn't want to keep pestering the Loop staff with questions (even though they were incredibly accompanying and helpful), so we set up a Skype call with Jane.
She Skyped my mom and I for maybe half an hour, and in that half hour greatly decreased my mom's stress about the trip. After that Skype call my mom was almost more excited about the trip than I was (almost).
My acceptance letter came in June, and with it were the paperwork, packing list, and fundraising guide. Loop made the whole paper work process simple and painless, which was a must for me since my parents live in two different states!
All in all I was never nervous about any of that before my trip! It was my first trip out of the country, and I had never been away from home for so long. I did I have a little roadblock, but it was easily resolved. I ended up having a theatre competition that was supposed to end three days after I was scheduled to leave for Thailand, but Loop made it very easy for me to switch to a later trip.
The day finally came, July 11, at 7 AM- I met my group at JFK. The plane ride was a beating, but in the end so worth it. About 19 hours later we arrived in the beautiful Chiang Mai.
I really bonded with my group during the ride out to the Elephant Nature Park (about an hour and a half) and when we arrived we were assigned rooms, and I will tell you if you think you are going to have to "rough it" you are very wrong. We had such a cozy room, and at night with the windows open and the fans going it would almost be chilly. There are a few things you have to adjust to (like not being able to flush toilet paper), but hardly anything life-ending.
All the interaction we got with the elephants was incredible. One day we had the privilege of participating in a diet study. We were split into pairs and assigned an elephant to follow all day and record what they ate. It was so cool to just spend a day observing our elephant and learning her personality. It was truly a once in a lifetime opportunity, but the funny thing is once in a lifetime things happened every day out there.
Now, we did have to do chores, but it was incredibly rewarding. Everything you did was to benefit the elephants which was such a privilege. The kids on vet trips had the opportunity to shadow dog vets and the elephant vets one day. I was lucky enough to assist in cleaning the foot of an elephant whose foot had been injured when she stepped on a landmine when she was involved in illegal logging.
All of that was only one week! During the second week we stayed in the city of Chiang Mai at the Spicy Thai hostel. We had a very impressive AC in our room which was much appreciated. Every morning we would take a 30 minute truck ride (with a short pit stop at 7/11 of course) to the Animal Rescue Kingdom (ARK). Each morning we would have a lecture, then we would break for lunch. After lunch we would get hands on work.
Over the course of the week I learned how to perform a physical exam, draw blood, assess a skin scrape, place a catheter, and suture (do stitches). Out of my whole group I would say I had the least experience in vet medicine, but I do not once feel left behind, and that was mostly due to the efforts of our group's vet, Kristie.
Our last day at ARK we left earlier than usual and went to the Doi Suthep Temple. On our last full day in the city we went to the Chiang Dao caves. It was so cool to get to see the temples, and the fact that we got to experience Thailand's culture, as well as learn so much about elephants, conservation, and vet medicine was indescribable.
Now you're probably asking the most important question, "Well what about the food?" I can guarantee you that you will not go hungry. I am kind of a picky eater (I won't eat anything spicy) and there was not a single meal that I didn't enjoy. At the ENP all the food was vegetarian, but there were options for everyone. I'm a steak and potatoes girl through and through, but I barely missed meat because the food was so good. And during our week at the Spicy Thai, we would go to new places every night, and I was exposed to a whole lot of new foods I never would have tried at home but ended up loving.
The hardest part of my trip was leaving all my new friends. I bonded so closely with all the girls in my group, and we are still keeping in touch. I learned so much from all of them and even though we are all from different parts of the country it was really easy for us to become friends.