Lindsey Fenton, College Veterinary Service
Purdue University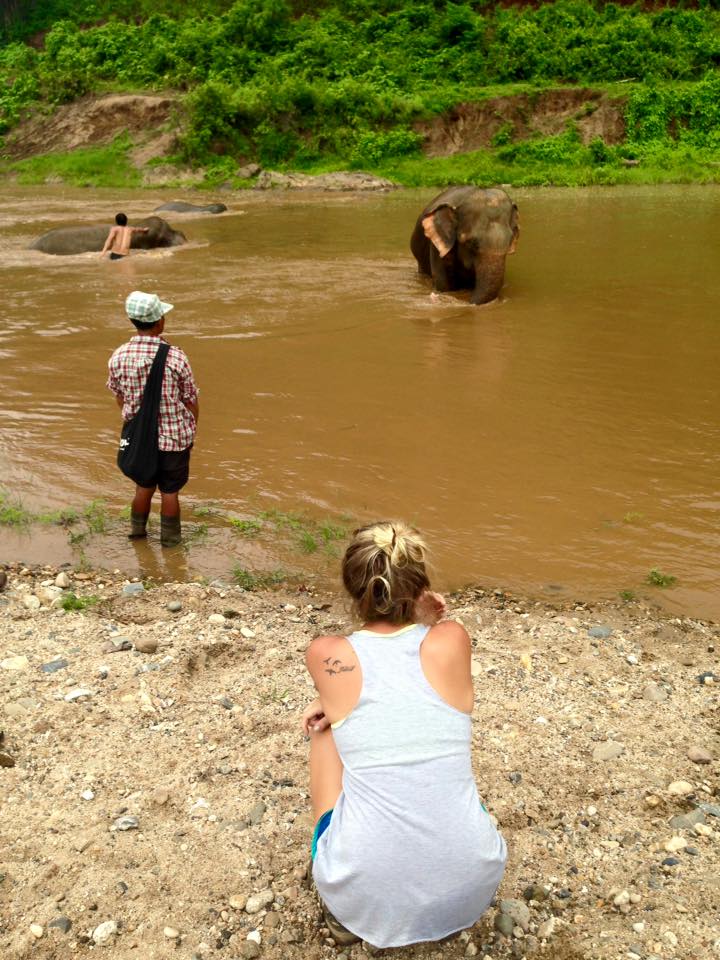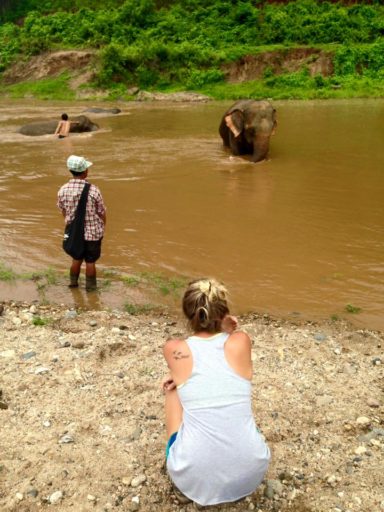 So you desire to see the wonders of Thailand, eh? Well let me tell you, you are taking a step in the right direction. Traveling thousands of miles with Loop Abroad this past summer to discover this magnificent country was hands down one of the best decisions of my life. There is so much to gain, so much to learn from this amazing opportunity; I can guarantee that every minute of every day you can find happiness in everything and everyone around you. Corny? Yes, but true indeed. Now I'm sure if you're reading this, most of you are intrigued by what Loop Abroad has to offer and are trying to gain a sense of what the experience will be like. I can help! I was enrolled in the College Veterinary Service Program and everything we did, from treating dogs at ARK to studying the diets and behavior of the many elephants at ENP, was truly rewarding. It is absolutely incredible how much you learn from this trip, not just from the veterinary side, but from the travel experiences in general! I was able to live, breathe, and love Thailand all at once.
Now let's start with square one. Firstly, there is absolutely nothing to be wary of; Thailand is not scary! No student is ever just plopped down in the middle of Chiang Mai to fend for themselves. You are always in groups with your friends, and a staff member is always available.
Secondly, on the topic of friends, you'll make plenty! Everyone is there for the same goals and aspirations so finding things you share in common is a breeze. I can say from experience that friends you make on this trip are lifelong. There is nothing quite like bonding with people as crazy and adventurous as you in a foreign country sharing experiences and making memories.
---
Thirdly, the food isn't scary. As an extremely picky eater, thinking of the new food I was going to be living off of for the next two weeks was making me nervous. Fortunately my nerves were eased the second I got there. There are plenty of options when it comes to finding something you'll like. The Loop Abroad staff does an amazing job hand picking some great local restaurants for students to eat at every day. You get a real sense of the magnitude and diversity of what the locals munch on. Yes, sometimes things look weird or smell…interesting, but that's half the fun!
This entire trip is about experiencing new things and grasping the culture of a different country; so sit back and relax and soak it all in. On the off chance you can't find anything you like, or you're just not feeling like taking a walk on the wild side, they got your back. The staff does a great job keeping some comfort food on hand just for this purpose.
Fourthly, you will find it very difficult to succumb to boredom while in Thailand. Every day is filled with awesome and unique activities! One day, we were surprised with a tour of Chiang Mai via rickshaws! It gave us a new perspective on the unique and diverse city. Also, we ventured to many temples, each one incredible and enlightening…and let's not forget the caving adventure, so awesome! So you see, no worries, the fun never ends from day 1 to day 14.
Lastly, to keep this short and sweet, just remember…."We live in a world that is full of beauty, charm, and adventure. There is no end to the adventures we can have if only we seek them with our eyes open" So live it up, guys!