Learn Diagnostic Imaging…
from anywhere in the world
Two-week intensive (30 veterinary hours)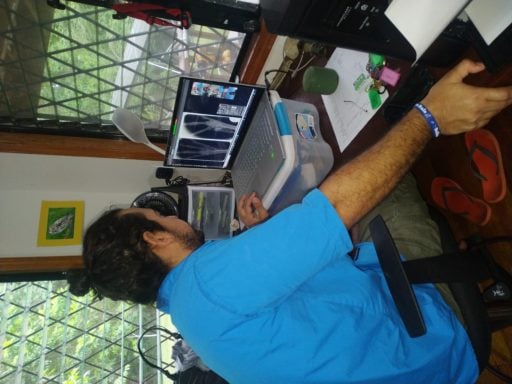 Program Highlights

100% live online through Zoom and Google Classroom
Earn 30 exotic veterinary hours for VMCAS vet school applications
Join a wildlife veterinarian (live!) as he assesses real cases
Learn diagnostic imaging techniques used in veterinary medicine and participate in examinations (exotics and more!)
Support exotics rescue, rehabilitation, and research in Belize
Earn a "Certificate of Exotics Veterinary Diagnostic Imaging" from Loop Abroad
LIVE from the exotics clinic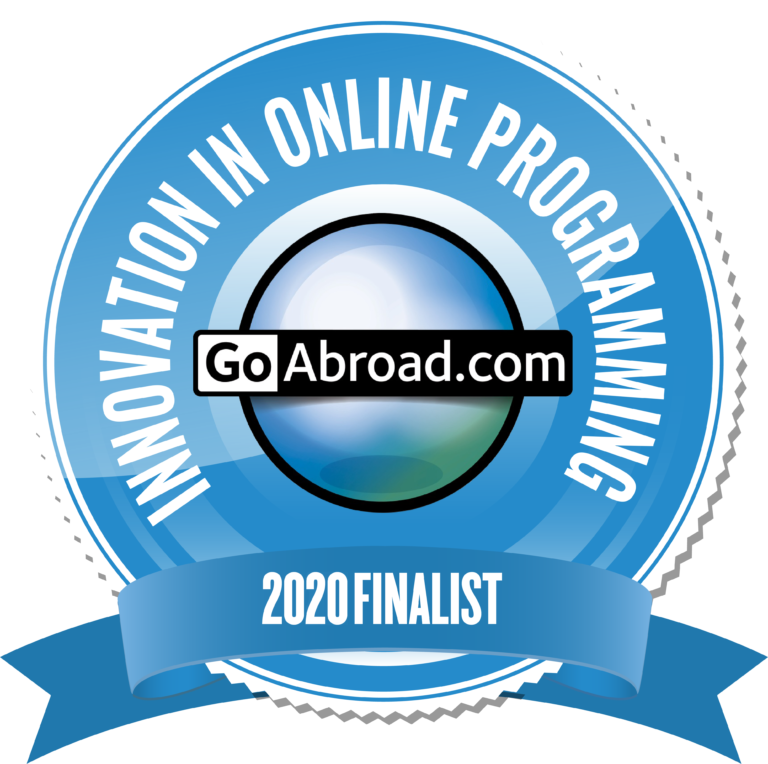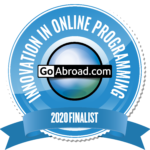 This program is a chance to work closely with an exotics veterinarian to learn the basics of radiology and diagnostic imaging. Joining virtually from home, you'll get a front-row seat in the clinic and have the opportunity to ask questions, work with your classmates, and experience all the details of an introduction to veterinary radiology.
This program will give you the chance to practice using the terminology and skills you acquire throughout your time working with the veterinarian so that you can be sure what you've learned sticks with you as you go on to future courses and jobs.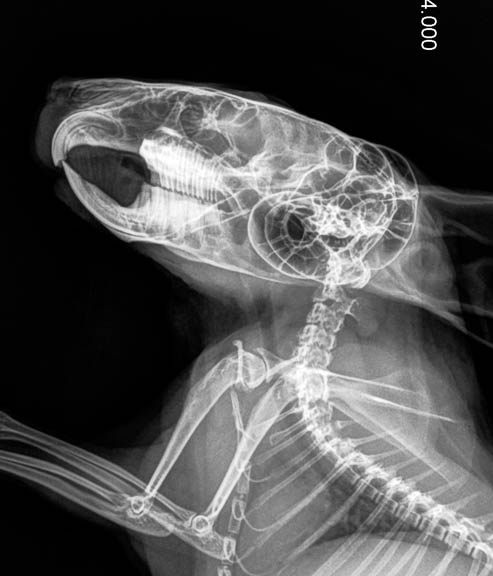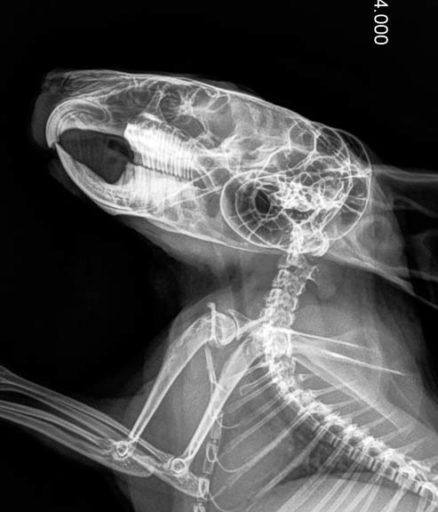 Students in the Veterinary Radiology Internship (Online) will learn and practice the fundamentals of veterinary radiography and diagnostic imaging through live demonstration and case studies on avian and small exotics species, including:
Raptors

Lizards

Snakes

Rabbits

Rats

…and more. Interns will learn how to safely utilize diagnostic imaging equipment and master interpreting common veterinary cases. 
Lead Mentor: Jorge Luis Mercado Ortega, DVM
Supporting Mentor: Sarah Mann, Founder – Belize Raptor Center
Location: This virtual program can be joined from anywhere on Earth. It is based at the Belize Raptor Center and your tuition helps to support the important rescue work of the BRC
Skills and topics you won't learn anywhere else
Learn how to: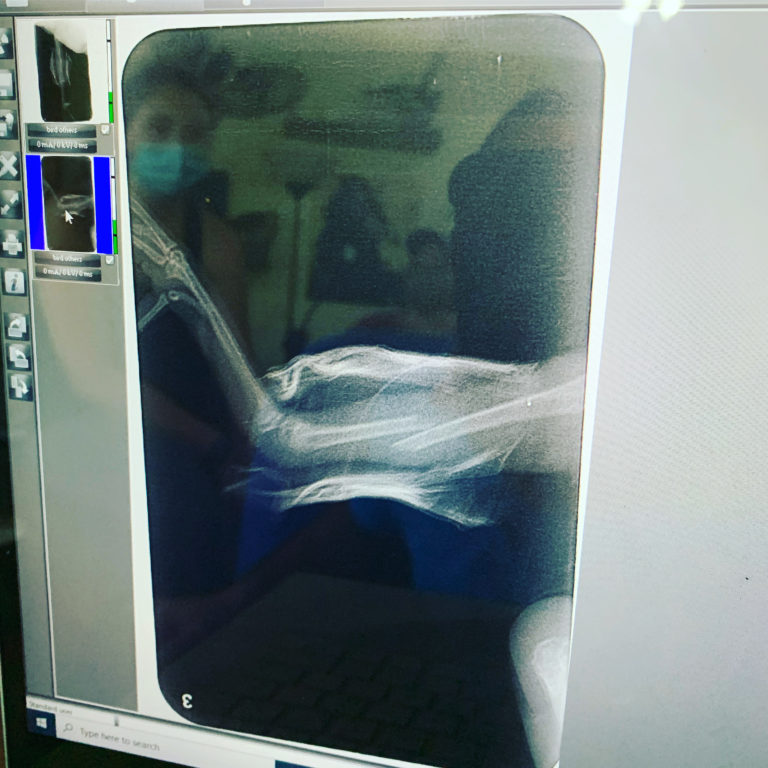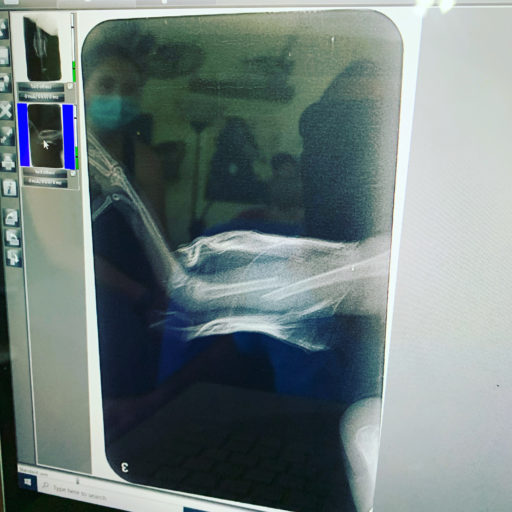 Properly prepare patients for diagnostic imaging

Verify and adhere to safety procedures 

Operate a wide range of imaging devices

Produce quality images to ensure the right diagnosis can be made

Use newly acquired knowledge to interpret imaging results

Make highly informed diagnosis decisions
Study special topics in exotics medicine:
Introduction to x-rays and basics of Computed Tomography (CT), MRIs, and ultrasound
The role of diagnostic imaging in veterinary medicine

Respiratory disease: live demonstration administering and interpreting thoracic x-Rays
Cardiac disease: live demonstration administering and interpreting thorax x-Rays
Abdominal disease: live demonstration administering and interpreting abdominal x-Rays
Dental disease: live demonstration administering and interpreting dental x-rays
Musculoskeletal anatomy: radiographic anatomy of the skull, shoulder, elbow, carpus, hip, tarsus and more of small animals and wildlife).

Sonography in veterinary medicine
Case studies: diagnostic assessment, diagnosis, and treatment
During the final session, students' knowledge will be assessed through a final examination and skills demonstration. Interns who pass the final exam and successfully demonstrate their skills will be awarded a "Certificate of Exotics Veterinary Diagnostic Imaging" from Loop Abroad.
Meeting Times And Deadlines
August 17 – 28, 2021 (Live via Zoom)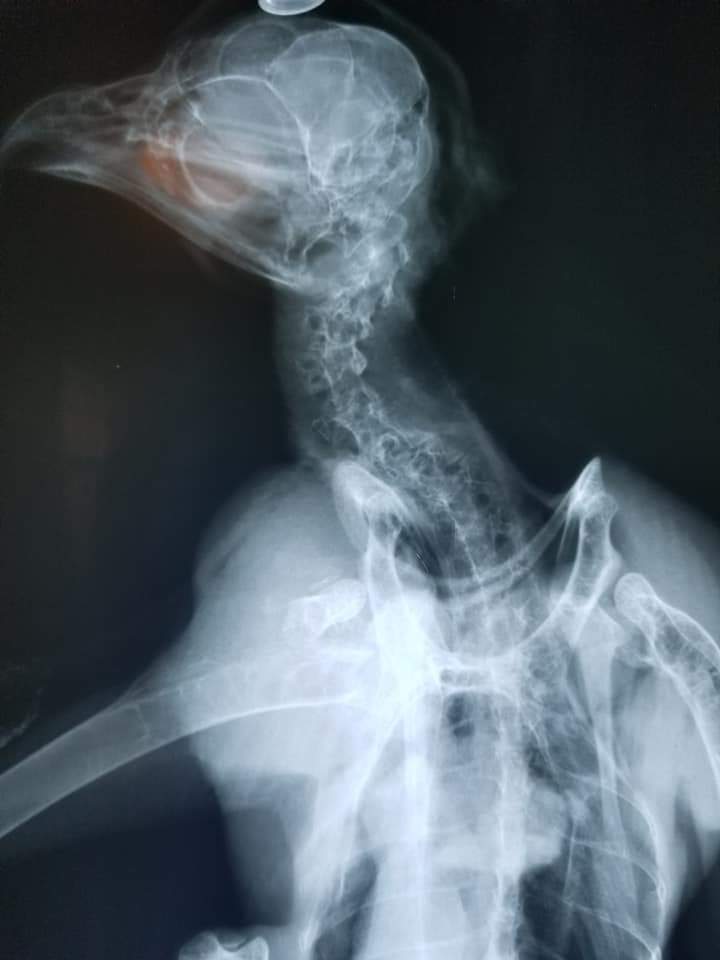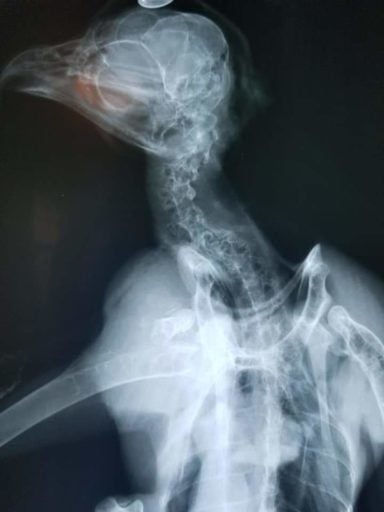 • Tuesdays 4-9pm ET 
• Thursdays 4-9pm ET
• Saturdays 11-4pm ET
Note: If you cannot attend all live sessions or have schedule conflicts with certain hours, all sessions will be recorded so that you can watch anything you missed.
A note about veterinary hours: Your internship involves live meeting hours working with an exotics veterinarian in Belize. Some vet schools classify these as "veterinary hours" while others might have you classify them as another type of experience. To decide how to record these hours in your VMCAS application, please check with the vet schools to which you are applying.
Tuition
**Since COVID-19 has disrupted many students' travel and educational plans, we are heavily discounting tuition to help pre-veterinary students meet their goals.
Tuition: $1195 $895 only
Scholarships
There are lots of ways to help fund your online and travel programs with Loop Abroad, and we are here to help.
Scholarships are a terrific way to cover some or all of your tuition for a Loop Abroad program.
Benjamin A. Gilman International Scholarship: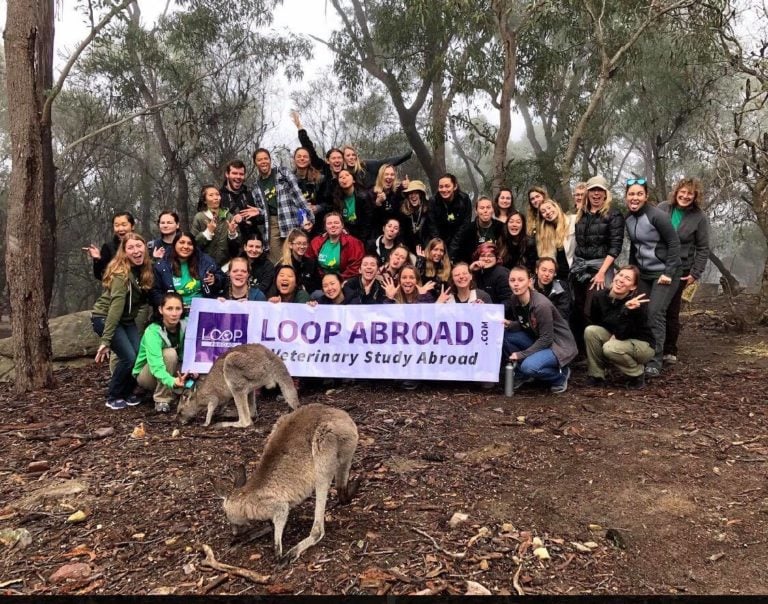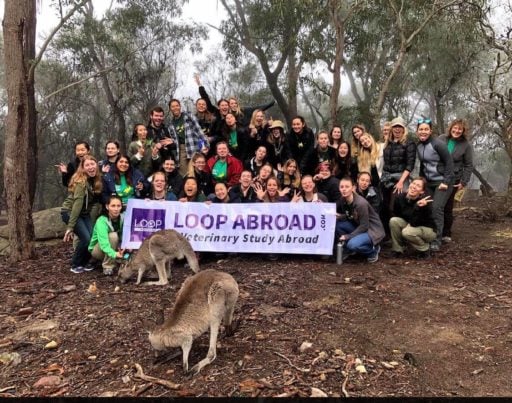 The Gilman Scholarship could fund $5000 of your tuition and the next deadline is October 5 at 11:59pm Pacific Time! The Gilman Scholarship was designed to help students of limited financial means have the opportunity to study abroad – online or in-person. Nearly a third of applicants are awarded the scholarship! This is a great opportunity to help cover your tuition.
Students can receive up to $5,000 for travel or virtual programs. The scholarship can be applied to any of our online programs, to our semester programs, or to one of our 2-week programs.
Along with their application, students must submit two essays, the Statement of Purpose Essay, and the Community Impact Essay. Students must also upload their transcripts (unofficial or official). For more information on the application guidelines, please click here.
See the official website and read about Loop Abroad students who have received this scholarship. If you are a US citizen receiving a Pell Grant and currently enrolled in college or university, we encourage you to apply for this scholarship. The round of applications due October 5 will cover in-person programs or internships that start between December 1, 2021 and October 31, 2022. Virtual programs will be eligible through Summer 2022. This cycle encompasses Spring 2022, Summer 2022, Fall 2022, and Academic Year 2022-2023 programs.
Loop Abroad Dr. Erica Ward Scholarship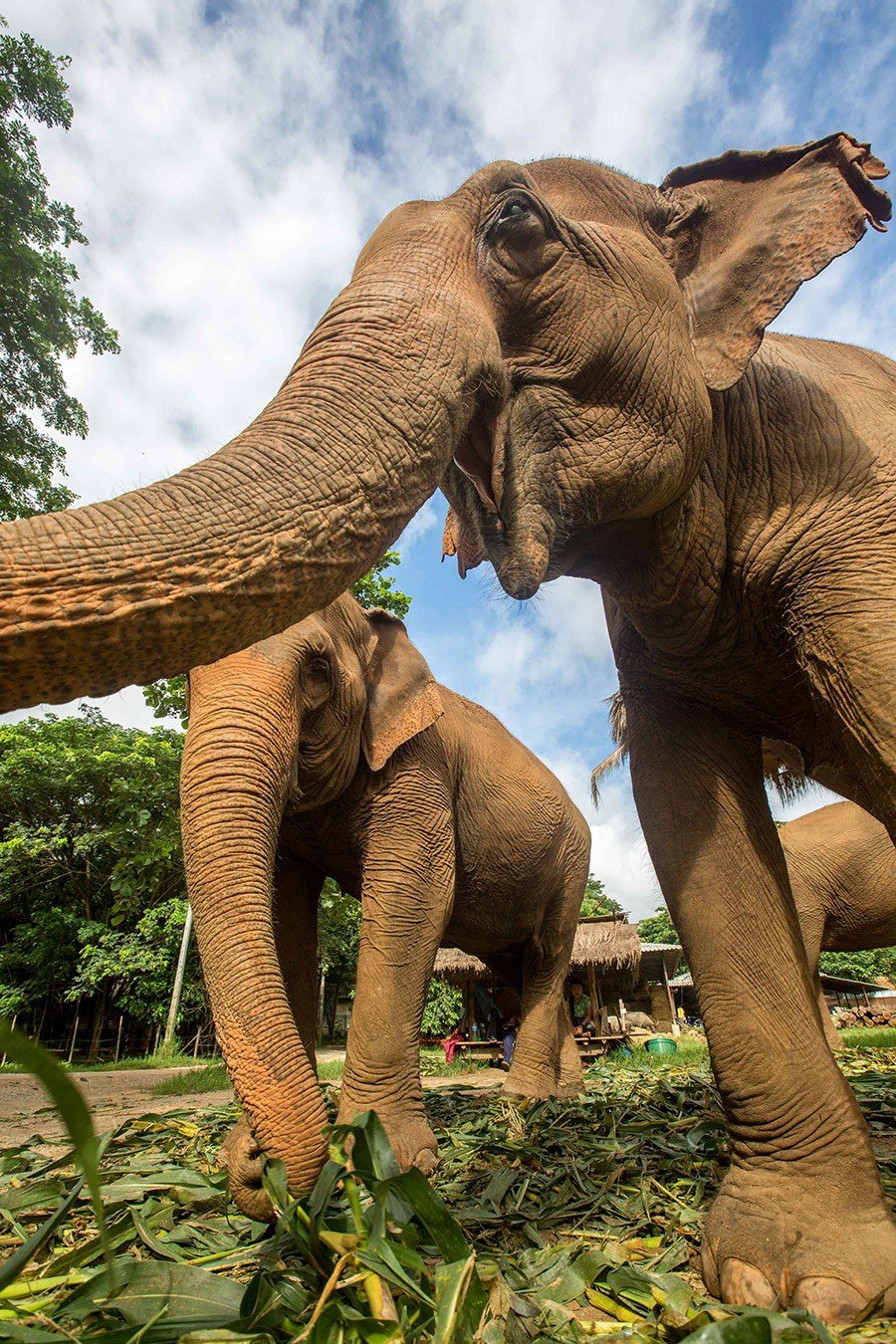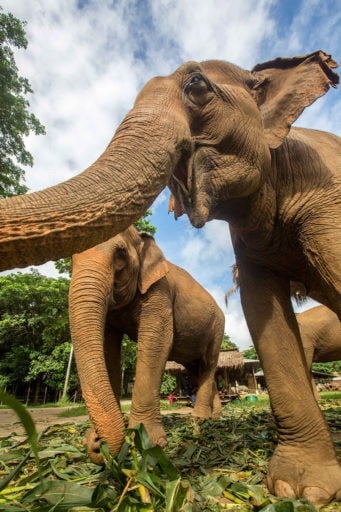 Loop Abroad is offering one FULL TUITION scholarship to cover one online program of your choice starting January 2022 or later. Applications are due November 30, 2021.
Who can apply: This scholarship is open to all students age 18 and over. You do not have to be a US Citizen. You do not have to be currently in school. You do not need to be enrolled in an online course to apply. You can apply for the scholarship first and make your online course selection after you receive a decision about the scholarship. (Note: if you make any payments toward tuition and later receive the scholarship, your payments will be refunded up to the value of one online program of your choice, not including an online semester.) 
Criteria for selecting the scholarship recipient: 
We will consider financial need, commitment to conservation and/or animal science, academic performance, and ability to be a positive team member as factors in our decision. We are not looking for the applicant with the highest grades or the most animal hours. We are not looking for the applicant with the saddest story. We are looking for a student who embodies Loop Abroad's values of teamwork, commitment to a cause, and hard work, and for a student who would not be able to otherwise afford Loop Abroad tuition (whether because of household income or recent change in circumstances).
How to apply:
In order to apply, you must complete the following three steps:
Submit the application to the Loop Abroad Dr. Erica Ward Scholarship here. The application requires a copy of your proof of household income (such as last year's tax return).
Follow @LoopAbroad on instagram (instagram.com/loopabroad) and make an instagram post about the program you're hoping to join, tagging @loopabroad and #loopabroad in the post.
Announcement of Award: The scholarship winner will be notified by November 25th.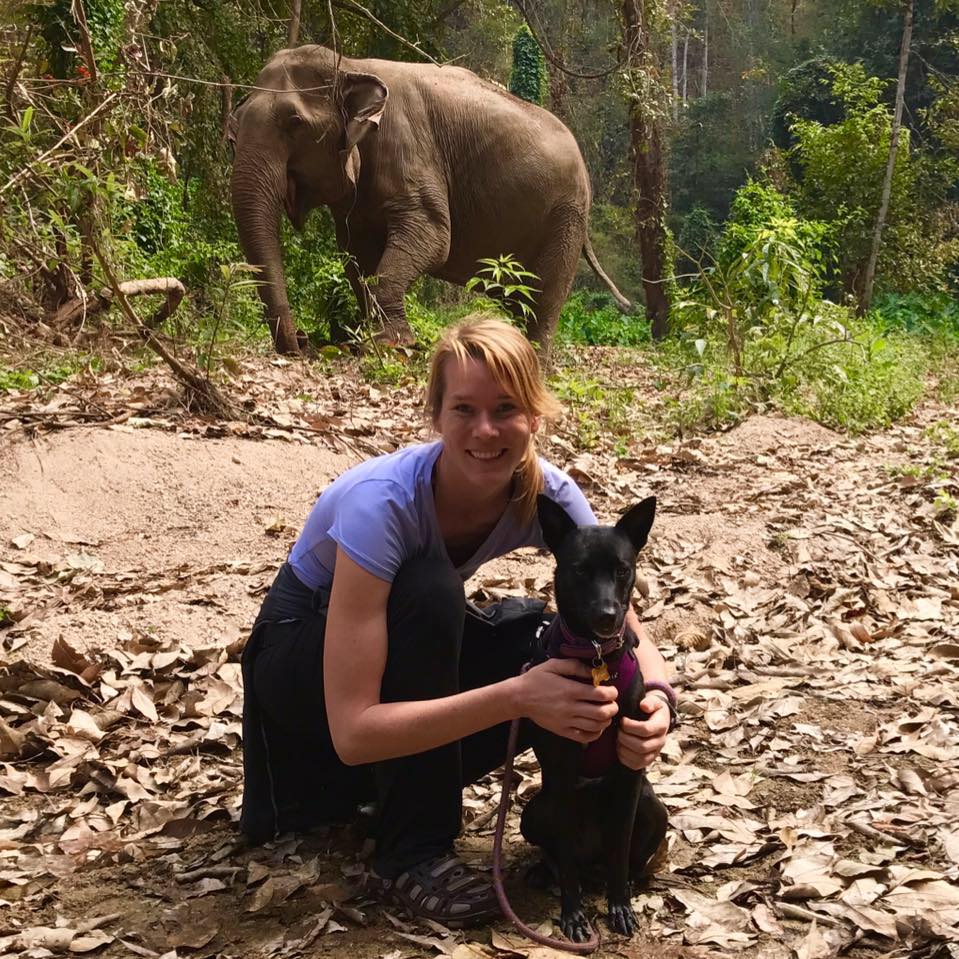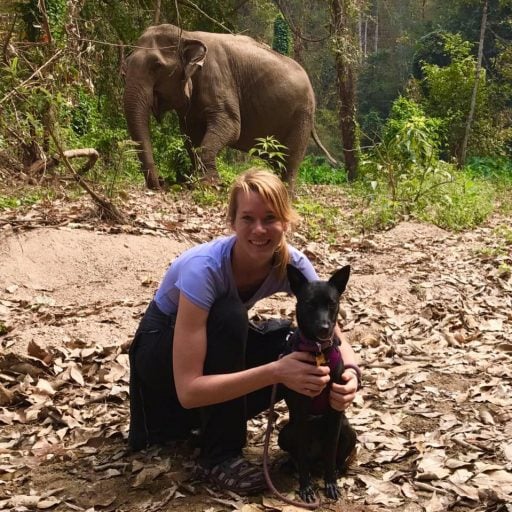 Why is it called the Erica Ward Scholarship? Dr. Erica Ward is our Academic Director. We believe that she embodies the values we are seeking in our scholarship applicants: she is passionate, dedicated, hard-working, and driven to make the world a better place. Dr. Ward consistently strives to find ways that Loop Abroad can support projects in need and help its students and alumni have fulfilling academic opportunities. We have decided to name this scholarship after her in order to honor her continued commitment to her values and purpose. (PS – She isn't dead. Please don't write your essay about honoring her legacy. She is very much alive and still working here. If you are a finalist for the scholarship, she will read your essay.)
Details:
The scholarship will be credited toward tuition for the winning student toward the Loop Abroad online program of their choice. If the chosen winner has already made payments toward his or her Loop Abroad tuition, those payments will be refunded in full.
Scholarship is non-transferable. If student cannot attend, scholarship will be void – it is not a cash prize and cannot be paid as such. Applicants must be over the age of 18. Citizens and residents of any country may apply.
The Gilman-McCain Scholarship: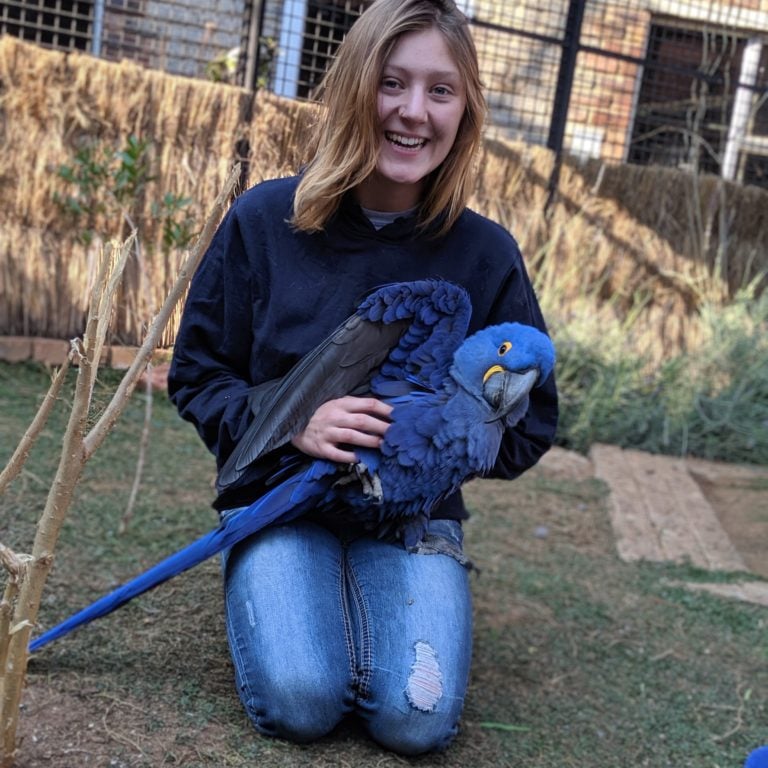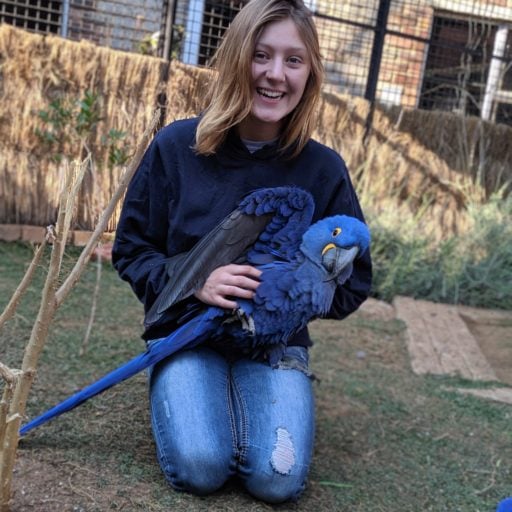 The Gilman-McCain Scholarship is a congressionally funded initiative of the Bureau of Educational and Cultural Affairs at the U.S. Department of State and named after the late senator John S. McCain from Arizona.
This scholarship is open to US citizen undergraduate students who are child dependents of active duty service members and receiving any type of Title IV federal financial aid. Students can receive awards of up to $5,000 for 2+ weeks of international travel or online programs. The scholarship can be applied to any of our online programs,  semester programs or 2-week travel programs.
The next round of applications for the Gilman scholarship open in January 2021. The deadline will be in March. At that time, you can apply for scholarships to use on any program starting between May 1, 2021 and April 30, 2022.
Freeman-Asia Scholarship: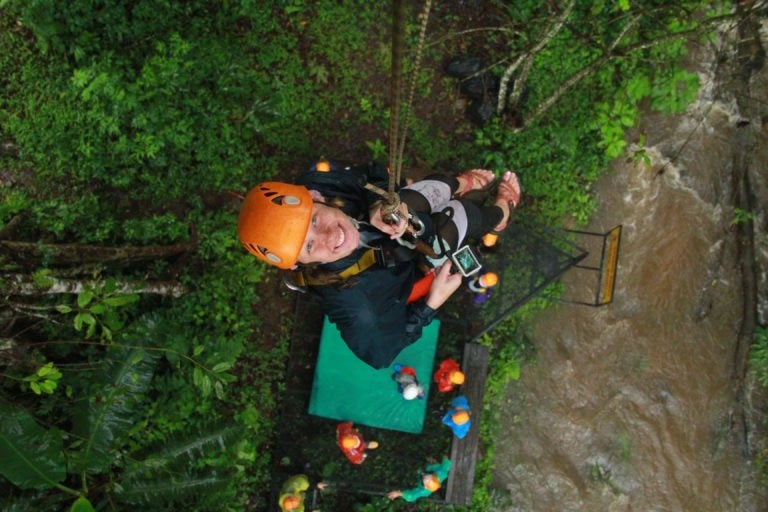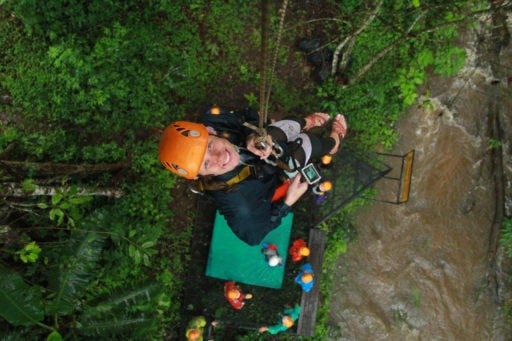 The Freeman Awards for Study in Asia (Freeman-ASIA) provides scholarships for U.S. undergraduate students with demonstrated financial need to study abroad in East or Southeast Asia. This scholarship is open to both US citizens and permanent residents who are undergraduate students at a two-year or four-year college or university.
Recipients can receive up to $3,000 in awards for summer programs. This scholarship can be applied to our Thailand programs of 2+ weeks.
In order to apply, students must fill out an online application. Read the scholarship instructions here and the eligibility requirements here.
Applications for the 2020-2021 school year are closed. 
The Fund for Education Abroad: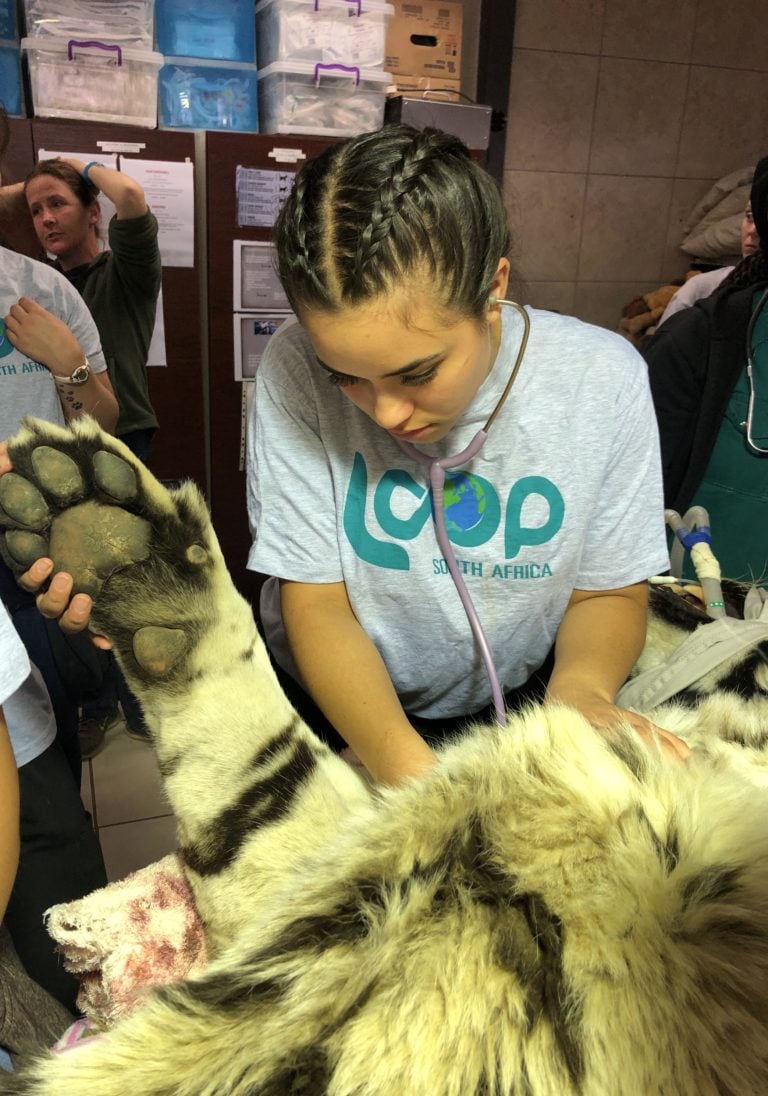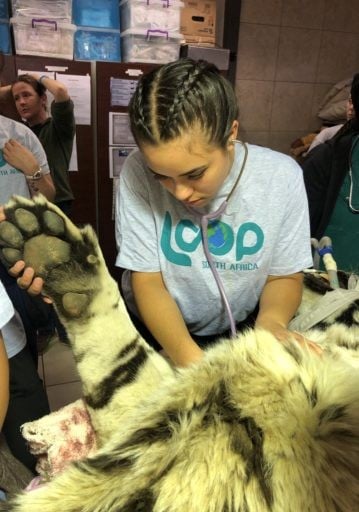 The Fund for Education Abroad (FEA) invests in promising students with financial need who wish to study abroad. Potential applicants who meet our eligibility requirements may participate on any international education program that meets their academic objectives.
This scholarship is open to US citizens or permanent residents currently enrolled as an undergraduate at a college or university in the US. Scholarships range from $1,250 – $10,000 and can be applied for programs that run for at least 28 days.
Along with their application, students must submit a financial aid form (filled out by the financial aid office at their school), one recommendation letter, and a copy of their unofficial transcript.
Applications for Summer 2021 and Fall 2021 will open November 16, 2020 and be due by January 20, 2021. Students may review the scholarship and apply here.
Scholarships of note that you can apply for through the Fund for Education Abroad include:
InternationalStudent.com Travel Video Contest: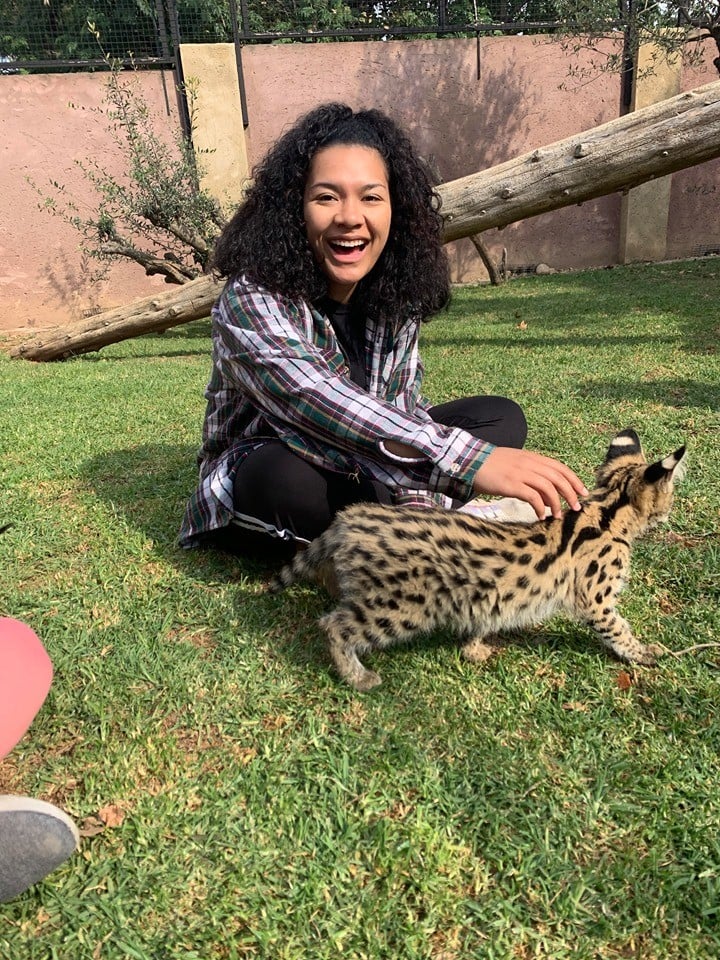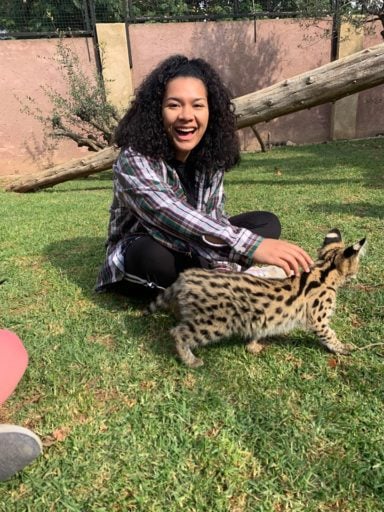 The InternationalStudent.com 2020 Travel Video Contest gives students the opportunity to win a scholarship by sending in an original video discussing:
How COVID-19 has impacted your international education or cultural exchange experience abroad
Your ideal international education or cultural exchange after Covid-19
There are several prizes available ranging from $250 to $4,000.
In order to apply, students must create a 4-minute video and submit an online entry form. Tips and tricks for filming a video entry can be found here. Applicants must be 18 years of age or older.
Submissions are due by October 13, 2020. Apply here.
The Associate Home Loan Scholarship: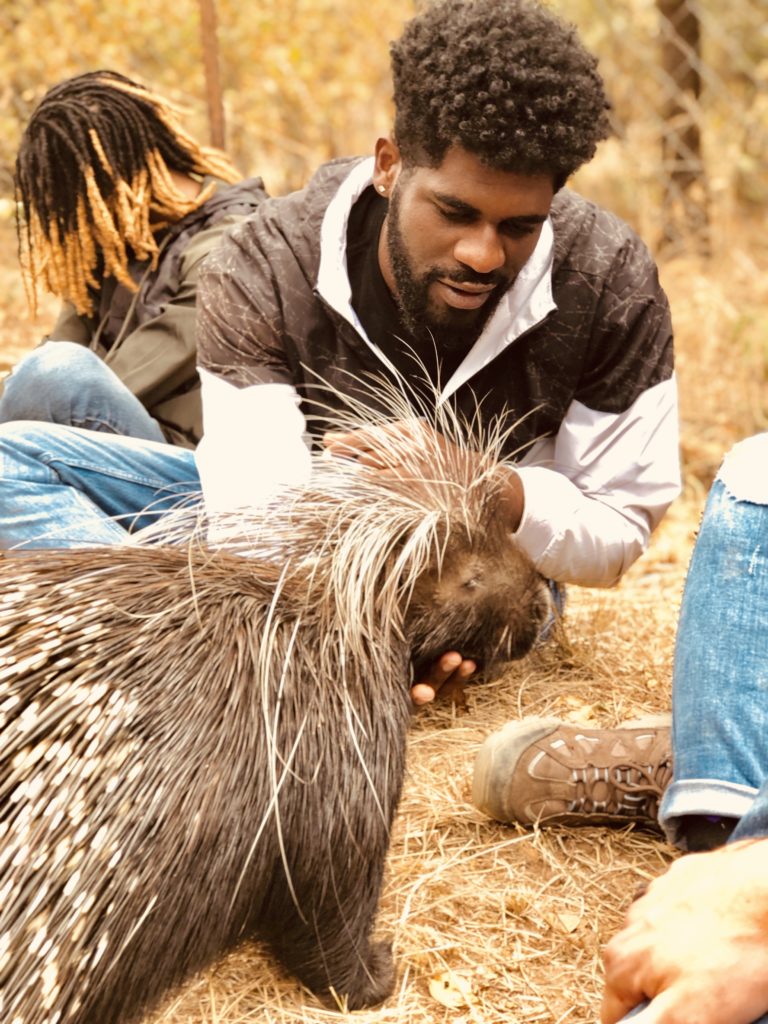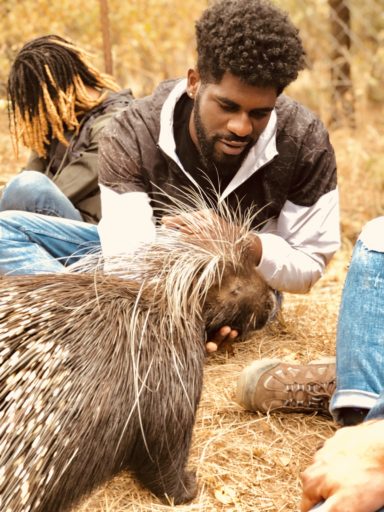 The Associate Home Loans Scholarship was created with today's future leaders in mind. As college prices are constantly increasing this scholarship was created with the hope that it can help make a small difference in one college student's life each year.
This scholarship is open to high school seniors who have been accepted into a college or university, and current college and university students who attend at least part-time.
Students can apply for the scholarship by submitting a 500-word essay to the question, "What is your dream career?" The student with the winning essay will be awarded $1,000.