What are the Requirements to Get Into Vet School?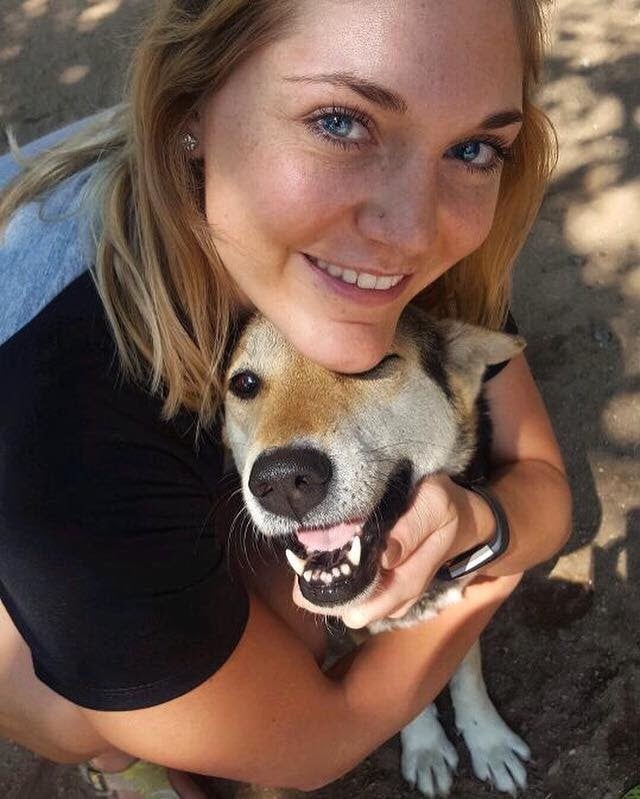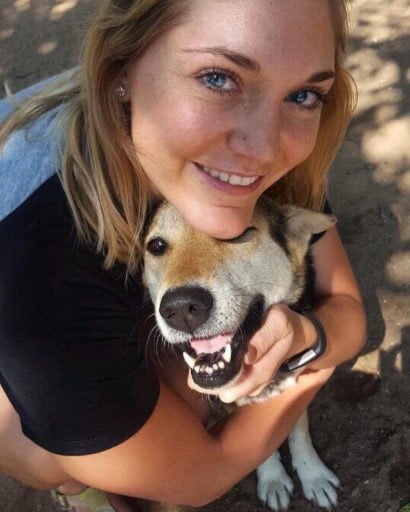 As little kids, many of us dream of being veterinarians and saving the lives of animals. But for some of us, the dream never goes away, and as we start to think seriously about what we want to be when we grow up, vet school becomes a more and more real possibility.
So what are the requirements to get into vet school? What can you start doing now to help your chances of getting into vet school? The short answer is that the requirements for vet school vary by school, but there are some standard steps you can take to improve your chances of admission and help yourself on the path to becoming a vet!
Do I Need to go to Vet School to be a Vet?
In short, yes. There are many careers working with animals that do not require you to attend vet schools, such as being a wildlife biologist or a veterinary technician. But to be a vet in the United States, you have to attend vet school. There are only 30 vet schools accredited by the American Veterinary Medical Association (AVMA) in the US. While some students choose to attend veterinary school abroad, most US vets will attend vet school in the US.
Vet school is very competitive! Last year, there were more than twice as many applicants as admissions places available. So you want to start early doing everything you can to set yourself apart and improve your chances of getting into vet school. That doesn't mean you can't do it, it just means that it takes perseverance!
What Can I Do Before College?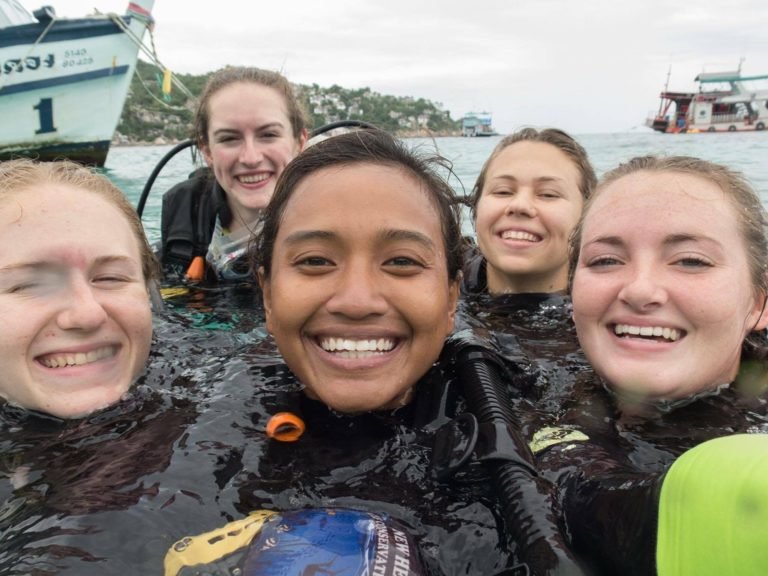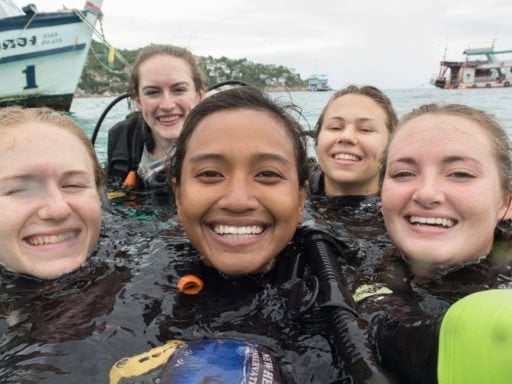 First of all, if you've already started college and now decided that you want to pursue a career as a vet, it's not too late! You can talk to your school's pre-vet advisor about how to best make a plan. If your school does not have a pre-vet advisor, don't worry! You can seek advice from your pre-vet club (or the pre-vet club of a local school if your school doesn't have one) or directly from the APVMA.
If you haven't started college yet and are already planning for your veterinary career, great! Here are some things you can do to help yourself be a competitive applicant for vet school.
Work with a vet. Looking for ways to work with a vet, from interning to volunteering, is a great start. When you apply to vet school, you'll be asked to estimate the hours you've spent working with a vet and will need a letter of recommendation from a vet who knows you well. It's never too early to start! In addition, this experience will help you learn more about the veterinary career and see if it's the right fit for you.
Work with animals. Any work with animals (at a pet store, farm, zoo, or shelter, for example) can be listed on your vet school application and help make it stronger. It can also help you learn important skills and discover the aspects of working with animals that you're passionate about. (Jobs and volunteering that aren't related to animals can be part of your vet school application too!)
Take science courses. No matter which vet school you choose, you will have lots of science requirements to satisfy! Taking science courses in high school can help you prepare well for this course of study and show a commitment to colleges when you apply to a science-based major or degree program.
Research colleges with vet school in mind. When it comes time to start choosing colleges, take a look at how they help pre-vet students prepare to apply to vet school. Is there a pre-vet advisor? Are the courses you need available on campus, or will you have to take them at another school or online? It's better to research first than to get surprised!
Keep track of your experience! This is a good tip no matter what career you have in mind. Find a place, whether it's an electronic document or an actual folder, where you can keep track of your experiences, awards, hours, classes, skills, and assignments that pertain to your veterinary career path. You don't need to track everything perfectly, but keeping notes of your experiences will make it that much easier to make a resume, ask for recommendation letters, apply for jobs and internships, and fill out your vet school application when it comes time for getting into vet school.
What Should I do in College?
Once you're in college, whether or not you are in a pre-vet program, it's time to get serious about the requirements for vet school. So what should you do? Whether you've had vet school on the brain since day 1 or you are now on a new path, here are some suggestions for making sure you meet the requirements for vet school during your college career.
Talk to your advisor. If you didn't enter college with vet school in mind, the first step is to talk to your advisor about what changes to your major or coursework might be required. Don't get discouraged! If your advisor doesn't know, talk to someone who does. You may have to add a few summer classes or adjust your schedule to catch up, but it's never too late to follow your passion if you're dedicated.
Research vet school course requirements. Every vet school is different, but you'll need to have taken the courses required by a vet school to apply there. The requirements can be very specific! The best thing to do is to check the updated required course list by the school and make sure that you're scheduled to meet the minimum requirements for any school to which you plan to apply.
Plan your schedule carefully. The earlier you can check the required course list and start planning your schedule, the better! Some courses may not be offered by your school or may only be available in certain semesters. To avoid getting surprised, it's best to plan ahead. If you have a pre-vet advisor, you can work with him or her on a plan. An updated PDF chart of the prerequisites for each vet school is also available.
Get good grades. This one may seem obvious, but grades in your courses, particularly your science courses, are a large part of your application to vet school. Most vet schools will look very carefully at your choice of courses in the last three or four semesters and will generally be looking for a GPA of 3.5 or higher.
Invest your break time wisely. Use your winter and summer breaks to advance your career! Look for internships, jobs, travel programs, or volunteer opportunities that allow you to do scientific research or to work with a vet or with animals. These activities can greatly enhance your application.
Keep earning and tracking your hours! Research hours (in any field of science), hours where your work in any capacity is supervised by a vet, and hours working with animals in any capacity will be a part of your vet school application, so keep collecting these hours, and keep tracking them. Working with a vet is important, so look for these opportunities, and don't be afraid to start in less desirable positions and work your way up to show your commitment.
Remember that you will need letters of recommendation for vet school, so make your decisions with that in mind. One will be from an advisor, one from a veterinarian, and generally one will be from a teacher in a science course. Plan ahead! Choose jobs, research positions, volunteer positions, and opportunities with these letters in mind, build a relationship, and keep the lines of communication open so that when it comes time to ask for a recommendation letter, you are ready.
Join relevant clubs and organizations. Joining your school's pre-vet club can help give you opportunities to earn hours, hear speakers, and have a support system to help with the process of applying to vet school. Attending the APVMA conference (whether as a group or alone) or attending veterinary study abroad programs or veterinary travel programs can also be a great way to enhance your application and build your pre-vet support community. Taking a leadership role in any clubs or organizations, but particularly those related to animals, science, or veterinary medicine, will help your application stand out.
Take the GRE. For most schools the GRE, a standardized test much like the SAT, is one of the requirements to get into vet school. There are free self-study programs and apps available online, as well as paid prep courses and study guides. You can start with a free practice test online and plan your preparation from there! Many students applying to non-veterinary grad schools will also have to take the GRE (it isn't veterinary-specific), so you should be able to find a study buddy on your campus. GRE results are valid for five years, so this is a requirement you can complete early if you find that you have the time to get it out of the way.
Start your application early! Most vet schools in the US use a shared application called the VMCAS, which is a lot like the Common App is for undergraduate schools: one shared application, and some supplements by the school. Generally, you will submit the application in September of your senior year. The VMCAS has lots of tricky rules and requirements, so it's best to start early and be well ahead of deadlines. You may find that communicating with others who are going through the same process, such as in your pre-vet club or the APVMA Facebook group, is a great way to ask questions and get support.
If you apply for the September deadline, you will start to hear about interview offers in December, and will generally choose your school by the spring.
How does Loop Abroad help with Getting into Vet School?
This is a great question! Whether you are in high school, college, or currently changing your academic path, a Loop Abroad program can help you with getting into vet school. Whether you travel with Loop for two weeks or a whole semester, your hands-on courses will be taught to your small group by a vet. This means that you'll leave the program with:
Veterinary hours. Each two-week program awards approximately 40 veterinary hours.
Vet recommendation letter. Participants will get to know their vet personally and, if they've worked hard to stand out and make a good impression, can request a recommendation letter for vet school, job applications, or internships. Loop Abroad can provide all students with a letter that details their experience and whether it was completed successfully.
Varied animal experience. Work with small animals, exotics, zoo animals, marine life, and more in a variety of settings, from clinics to sanctuaries.
College credit. You can earn 3 credits per two-week course, which means the courses can be listed on your VMCAS.
PVSA. American students are eligible for the Presidential Volunteer Service Award for their service hours completed during a Loop Abroad program.
Resume-building skills. Learn resume-building veterinary skills that can enhance your application and help you land key internships and jobs and impress employers.