Applications for Summer 2023 are now open! 
Message us on Facebook about this program!
 Read student reviews on GoOverseas and GoAbroad!
Explore and conserve Thailand's diverse ecosystems – from the jungle to the beach!
This two-week program is an adventure to explore and learn about the most beautiful and amazing landscapes of Thailand, from the rain forests in the North to the coral reefs in the South.
Join expert conservationists studying and protecting these delicate ecosystems, and enjoy the elephants, sharks, sea turtles, and more that call them home.
Who It's For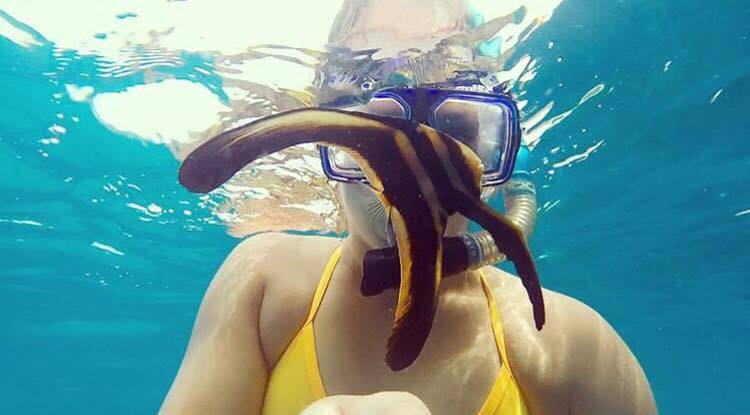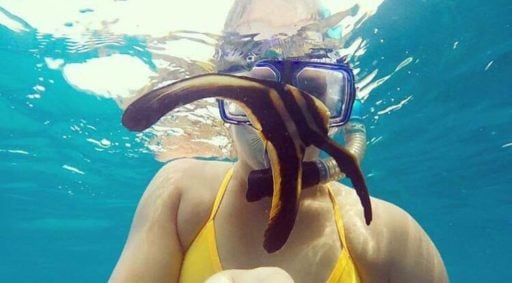 This program is designed for university-aged students who are interested in becoming veterinarians or working professionally with animals. Participants must be at least 18 years old. Most are 18 to 25, but we also accept full-time undergraduates over 25. There are no pre-requisites for this program. You do not need to be in school currently to apply. Individuals of any nationality may apply.
You must be able to swim and be physically fit enough for outdoor activities such as hiking and SCUBA diving.
Groups have a maximum of 12 students and will be led by a conservation instructor and a Thai tour guide. Courses and excursions in Koh Tao will be led by the researchers and staff at the New Heaven Reef Conservation Program.
Highlights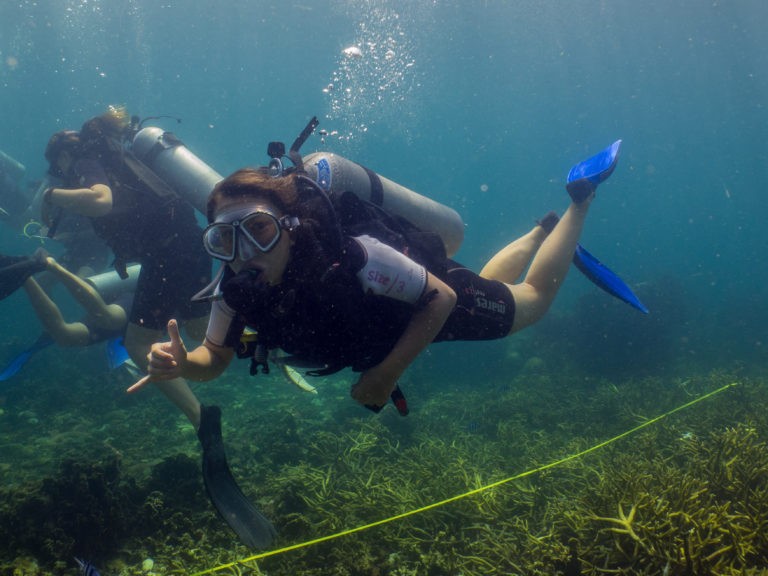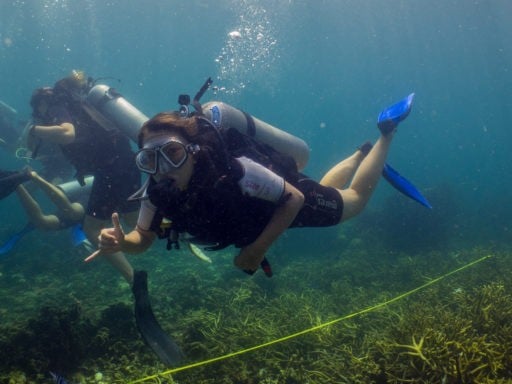 • Get SCUBA certified and learn conservation diving
• Visit an elephant sanctuary
• Learn to identify marine invertebrates, and tropical fish, and understand reef health
• Stay overnight in forest villages to understand their livelihoods and connections to forest ecosystems
• Zipline through the jungle
Some of the topics explored during this program are: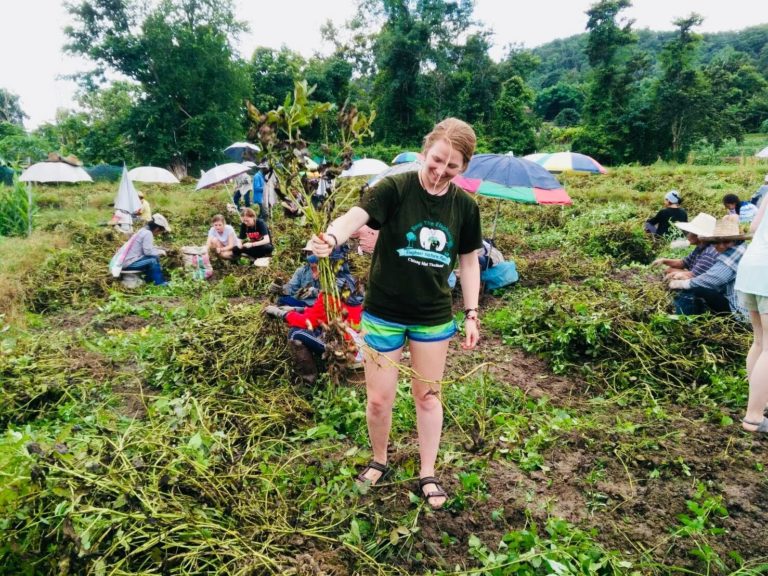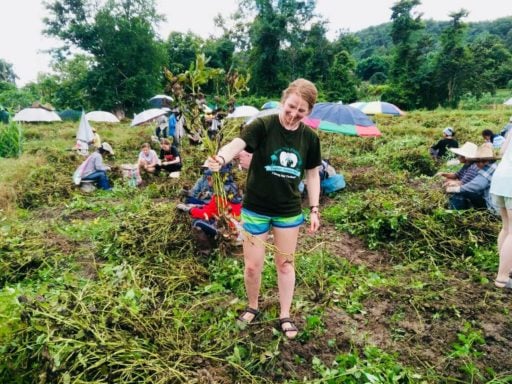 • Coral reef ecology and reef organisms from invertebrates to fish, reptiles, and mammals
• History and conservation of Asian Elephants
• Sea turtles and blacktip reef sharks
• How local communities traditionally use forests and reefs
• Preserving ecosystems while helping local people
• Tropical forest ecology
• Deforestation and accelerated forest recovery
• Climate change and its effects on all ecosystems
Dates open for applications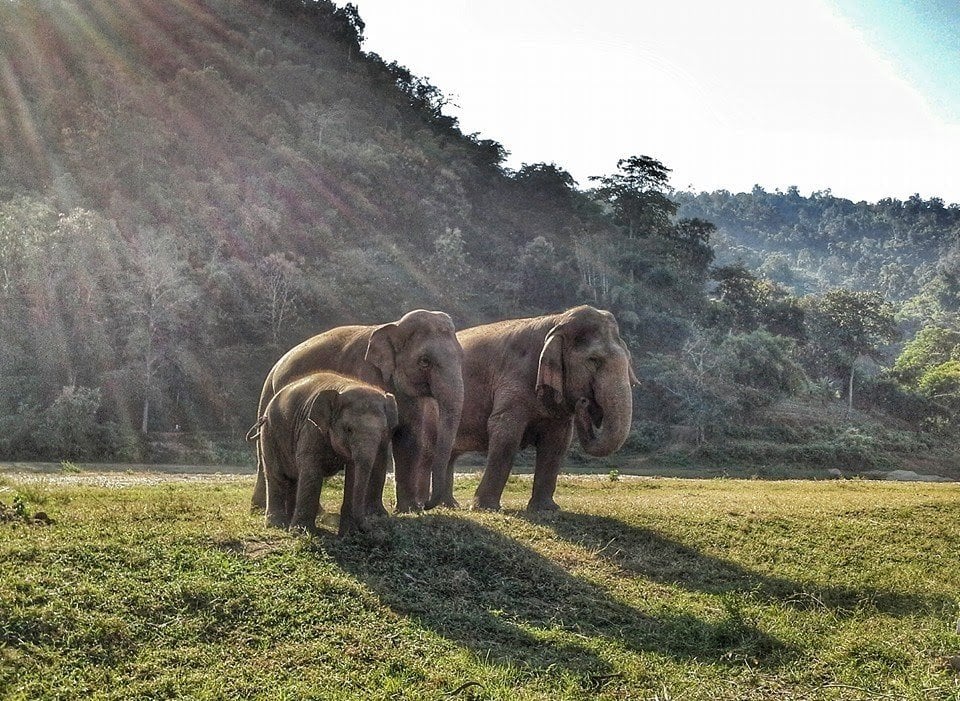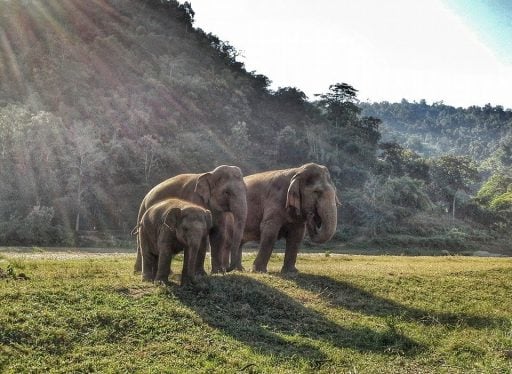 Summer 2023
June 10– June 25, 2023 
*Subject to 1 days +/- on the schedule, includes travel days
*Dates indicate estimated departure from and return to USA. There are no group flights available for this program. Students will be picked up and dropped off at the Chiang Mai airport. We will provide specific arrival and departure times upon enrollment to make sure we can easily pick you up and drop you off at the airport without interrupting program activities. Loop Abroad reserves the right to cancel any program at any time; in case of such cancellation by Loop Abroad, all payments will be returned in full.
Want to stay for a whole month? Add a two-week program!
Our Wild Tropics program is a full adventure on its own, but it can be combined with our Thailand College Pre-Vet Medicine program.
Combine any two programs for an automatic $100 discount on each tuition. Airfare costs stay the same.
SCUBA Experiences for all levels
For many students, this will their first time SCUBA diving – and there's no better place for it!
We accept students of all levels – from zero experience to Advanced Open Water or higher certifications. Each morning, we'll break into small groups based on experience level for the day so everyone can learn at their own pace. We'll regroup at dinner.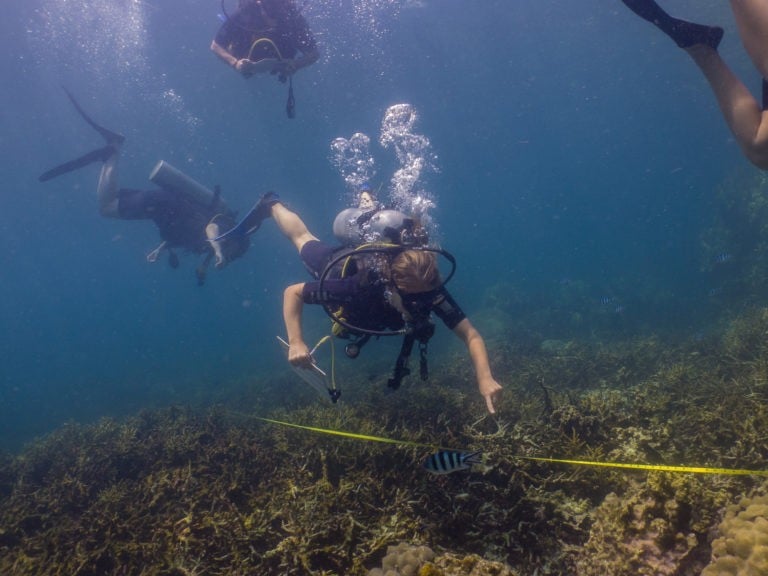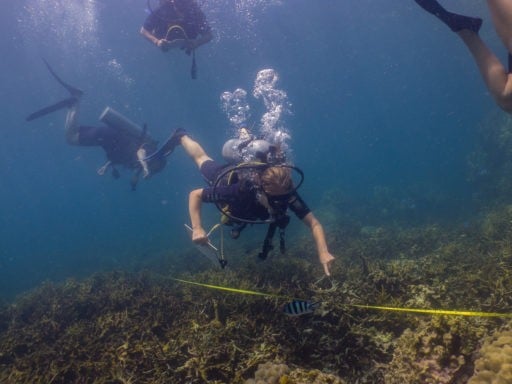 If you don't have any SCUBA certification, you'll have the opportunity to complete your Open Water Diver certification over the first three days. Each day, you'll study and practice skills with your dive instructor in a small group. After your certification, you'll join an ecological monitoring and coral restoration dive with New Heavens' experienced Research and Conservation team.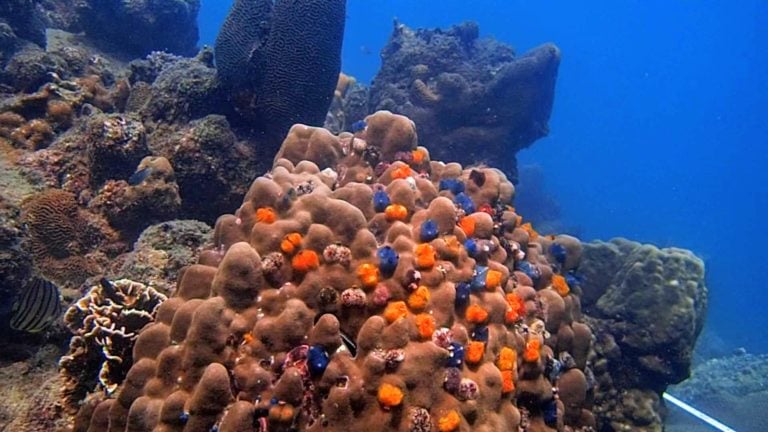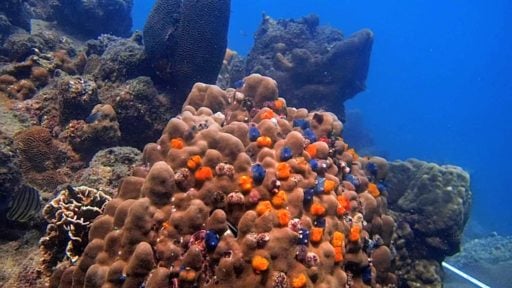 If you are an Open Water SCUBA diver already, you'll spend the first two or three days to complete your Advanced Open Water Diver certification in a small group with your dive instructor. After your certification, you'll join ecological monitoring and coral restoration dives with New Heavens' experienced Research and Conservation team.
If you're already an Advanced Open Water SCUBA diver or have a higher certification, you will need to prove your skills on a refresher dive then you'll jump right in with the experienced Conservation and Research divers! From day one, you'll learn and practice advanced skills related to marine species identification, coral health monitoring, artificial reef construction and maintenance, and/or other skills. Just like students doing the SCUBA certifications, you may need to attend small group lectures and training to prepare for each day's conservation dive.
As long as the weather and visibility are good, all students can expect to enjoy 5-6 SCUBA dives.
Tuition and What's Included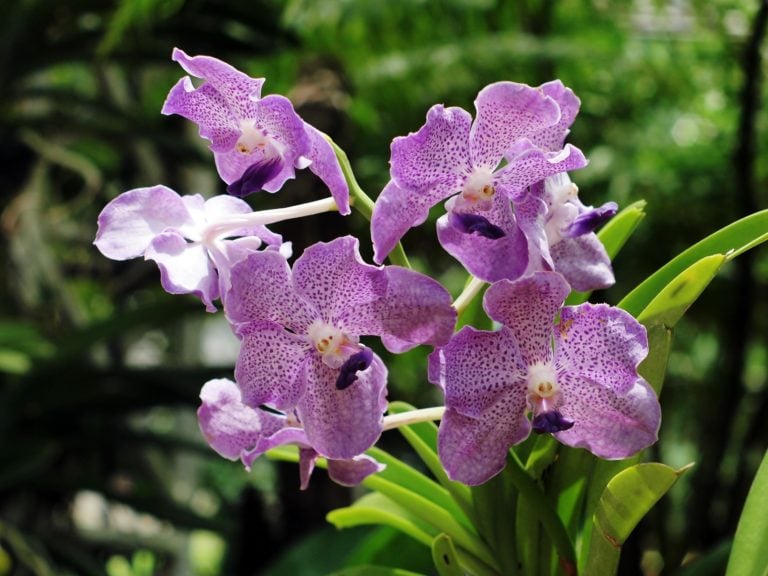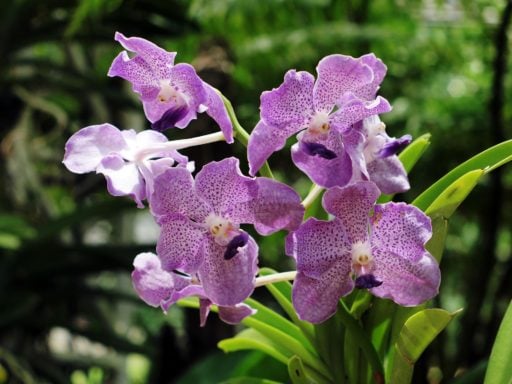 Tuition is $3950, not including international airfare.
Tuition does not include international airfare. Please note: for 2023 programs, group flights are not available. Participants will book their own airfare to Chiang Mai, Thailand (CNX). Airport transfers in Chiang Mai are included in your tuition.
Interest-free payment plans are available. Current college students may be able to use federal financial aid toward their tuition. Your space is not held until your $1,000 deposit (credited toward tuition) is paid.
Tuition includes all housing, meals, program fees, activities, equipment, and transportation in Thailand (including flight within Thailand and boat travel).
Students may be in double rooms or dorm-style rooms with students of the same gender with twin beds or a shared bed. Rooms do not have air conditioning. Meals will be eaten as a group at local restaurants, mostly serving Western and Thai food. Special diets and food allergies can be accommodated.
Courses and Hours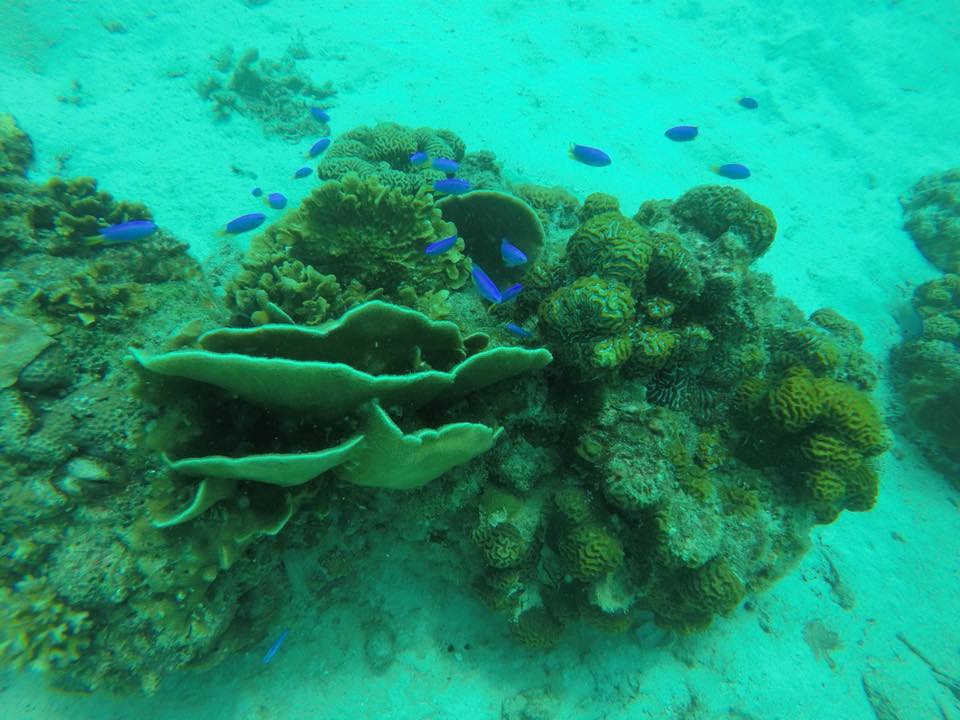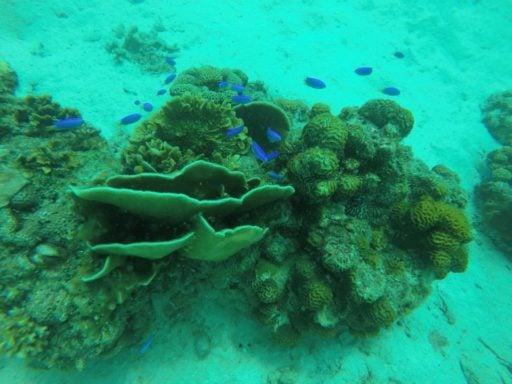 If you are planning to apply to vet school, this program provides:
20 animal experience hours
10 research hours
20 service hours
SCUBA certifications are offered through Scuba Schools International (SSI).
You may also enroll for college credit for  ANSC 448: Tropical Conservation and SCUBA diving". In addition to that course they will earn 1 credit for either ANSC 449- Exploring Shallow Water Marine Life (for open water certification) or ANSC 453 – Exploring Deep Water Marine Life (for advanced open water certification). This may be necessary if you are applying for credit at your school.
You will be issued a certificate for 20 service hours at the end of the program. Loop Abroad is a certifying organization for the Presidential Volunteer Service Award, for which those hours are eligible.
COVID and Safety
All participants will need to be fully vaccinated for COVID-19 (which may include boosters if eligible). All participants will adhere to the Loop Abroad COVID policies of testing yourself for COVID-19 within 2 days prior to travel, reporting symptoms if they arise during the program, masking or testing if asked to by staff, and isolating if you test positive.
If a program is canceled by Loop Abroad due to COVID-19, we offer a full refund of all tuition paid, including the deposit.
What if my program isn't cancelled, but I can't travel for personal reasons?
We understand that sometimes even though a program is not cancelled, an individual participant may be unable to travel due to illness or other personal reasons. In addition to our refund policy, if you must cancel your program enrollment less than 35 days before travel, for any reason at all, you can replace your program with the following virtual package.
This package includes 5 university credits from Iowa Wesleyan University (if you successfully complete the courses) and has a retail value of $5,080.
This offer is valid for cancellation of travel programs between 35 days and 1 day before the program begins, when no refunds are available for participants cancelling their travel. One virtual package available per participant; non-transferable. A participant cancelling their enrollment more than 35 days prior is welcome to select this option over their refund if they so choose.
Want to travel with us longer?
Link this program to another two-week program and save $100 on each tuition. This program can combine with:
Itinerary
Please note that this is a sample itinerary and is subject to change based on weather, tides, visibility, animals and ecosystems in need, and other factors. Week 1 and Week 2 may be reversed in your program session.
Week 1 – Chiang Mai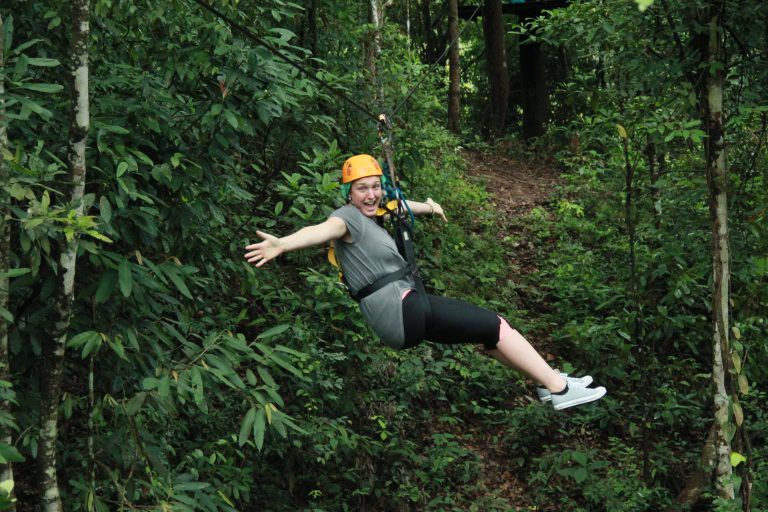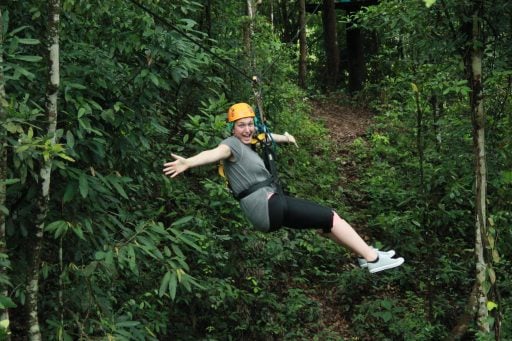 Arrive in Chiang Mai on Sunday evening for a welcome dinner and orientation. If you are already in Thailand and connecting this with another program, you'll say goodbye to your first group a few hours before you meet you new Wild Tropics group.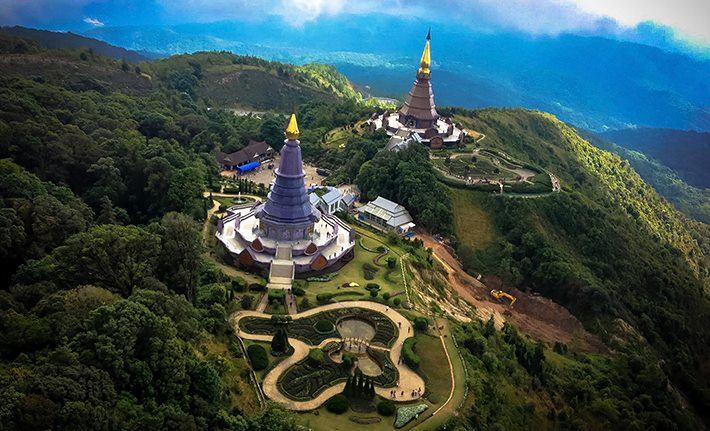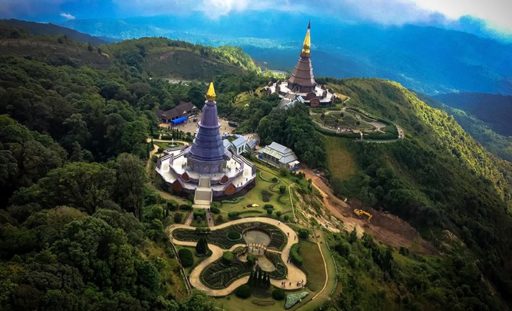 We spend the first week of the program based in Chiang Mai, Thailand. Known as the "Rose of the North", this mountain city is the perfect base from which to explore rain forests, mountains, cloud forests, and the beautiful culture of Thailand.
Visit Doi Inthanon National Park to appreciate its beautiful cloud forests with temples that rise above the cloud line and wonderful waterfalls at the top of the world.
Spend a day ziplining through the rain forest and learn how ecotourism projects contribute to conservation efforts. Spend 2 days in a hilltribe village learning from people who depend on the forest for food, medicine, and shelter.
Visit the Elephant Nature Park for a day. Encounter these magnificent and endangered animals and understand how some organizations are rescuing them from harsh working conditions. You'll notice that elephant riding is not included – learn about why we don't ride elephants.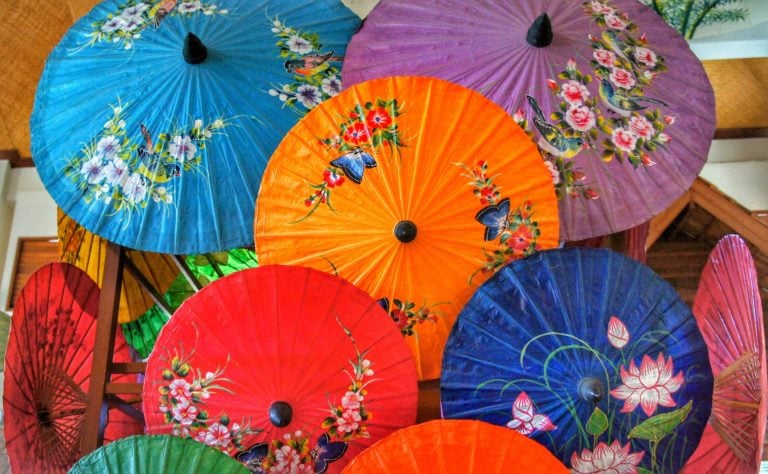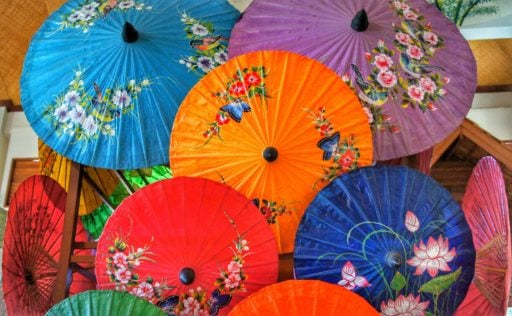 In addition to our daily adventures, we will explore cultural activities in the evening such as a trying a meditation lesson with Buddhist monks, shopping in the city craft and food markets, and touring 700-year-old city temples.
Week 2 – Koh Tao
In week 2, we travel by a combination of plane, bus, and ferry to Koh to the island of Koh Tao ("Turtle Island") in the Gulf of Thailand. There may be an overnight stop on our way.
Each day Monday – Friday: Koh Tao runs on 'island time'. Being surrounded by palm trees, coconuts, and the sound of the waves just makes people slow down a bit. Here's the rough plan for each day, but plan to be flexible: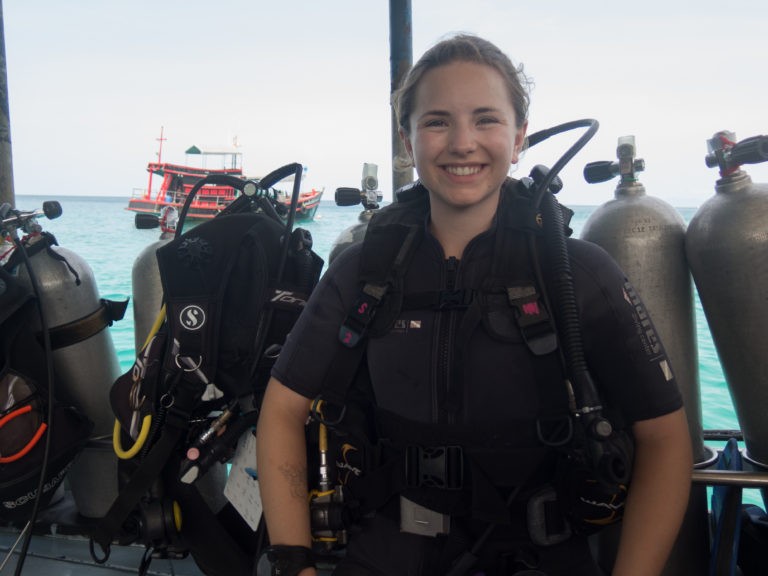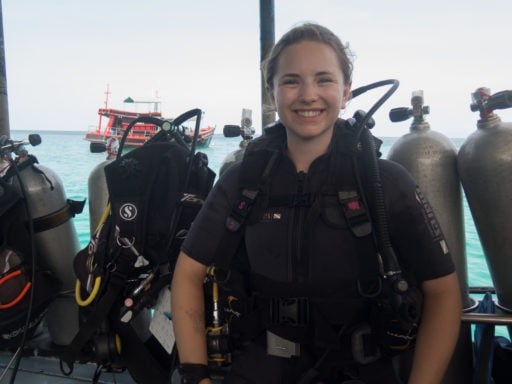 8am: Breakfast
9am: Arrive to New Heaven and prepare equipment
9:15am: Morning class and/or SCUBA
11:30am: Lunch
12pm: SCUBA
4pm: Relax on the beach
5pm: Class or project briefing for next day
7pm: Dinner
8pm: Evening games or free time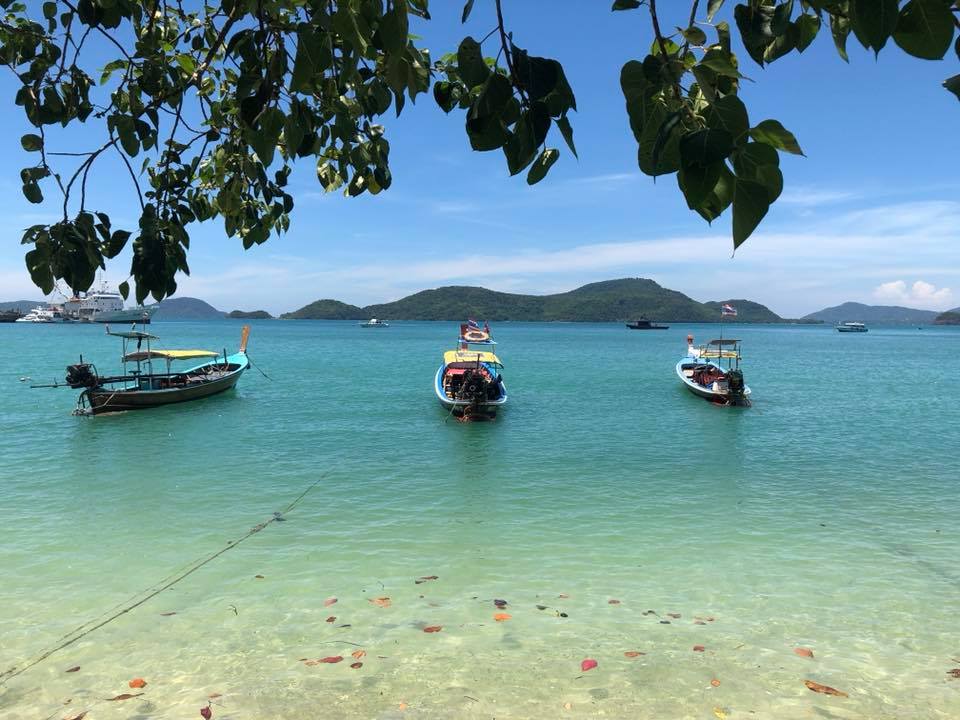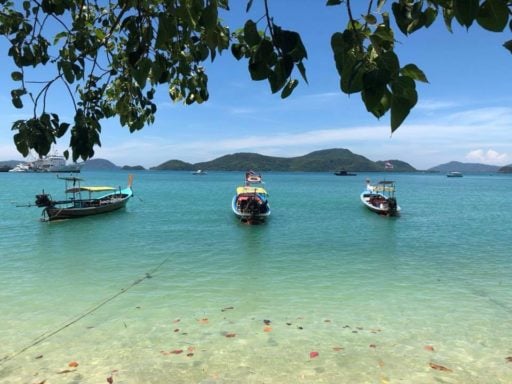 Monday: Orientation to the island and New Heaven Reef Conservation Program's mission of conservation and research
SCUBA Day 1
Tuesday: SCUBA Day 2
Wednesday: SCUBA Day 3
Evening: Marine Ecology 101 and Monitoring Techniques
Thursday: Reef invertebrates and indicator species lecture
Conservation Lecture and Dive
Evening lesson: Shark and Turtle Ecology and Monitoring
Friday: Conservation Lecture and Dive
Saturday: Dip your toes in the ocean one last time then travel back to Chiang Mai (combination of boat, bus, and plane).
Sunday: International departure day! Relax and pack, lunch, shopping time in the afternoon and airport departure.
Groups will return to the US on final program date plus or minus one day depending on time of departure.
Safety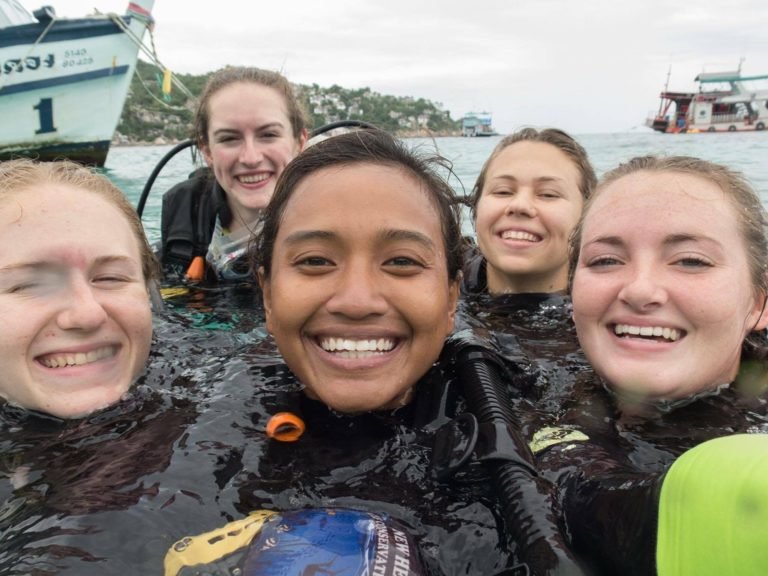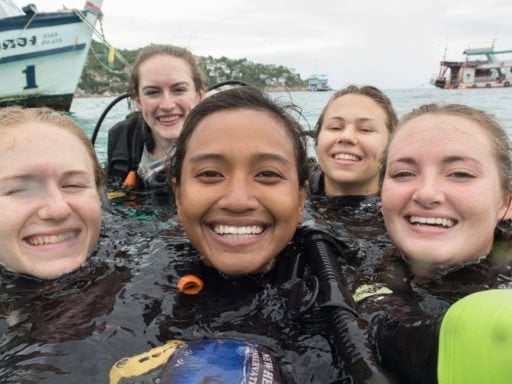 New Heaven
The New Heaven dive school has an excellent safety record and often hosts student groups like ours. Their experienced team of conservation divers will provide our safety orientation on arrival. In the water, the most important skill is to move slowly and deliberately, observing but not disturbing the many colorful creatures you see. As with most wildlife, patient explorers will find the most amazing species and unusual behaviors.
Above water, Koh Tao is a small but busy community of divers and visitors. It's a beautiful and exciting place to be, but it's important to stay with your group and watch your belongings, especially considering we'll be loading or unloading the boat every day!
Note: All participants must be capable of independently entering and exiting the water by a ladder and must pass a basic swim test (swimming, treading water) in order to safely join in-water activities.
Reading List
Learn more about marine conservation and ecosystems!* (None of these books are required reading.)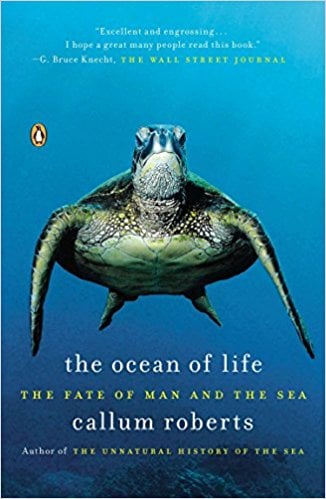 The Ocean of Life: The Fate of Man and the Sea, by Callum Roberts. The Guardian writes, "Roberts is that precious pearl: a practicing scientist who not only knows his field inside out, but also understands how to write compelling, persuasive non-fiction. . . . To use the vernacular of his book, he has trawled and plundered these experiences to craft the nearest thing we are ever likely to get to an all-encompassing manifesto for sustainable marine management."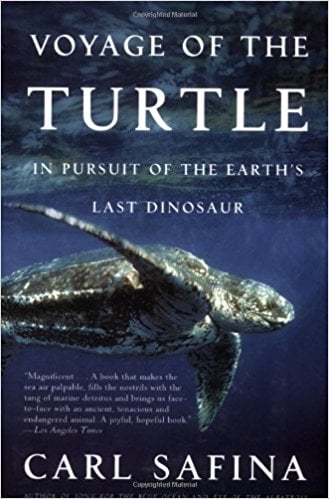 Voyage of the Turtle: In Pursuit of the Earth's Last Dinosaur, by Carl Safina. Bill McKibben, author of Deep Economy, says, "Carl Safina is like some extraordinary astronaut who goes into space and comes back with fantastic tales of other planets and the creatures who inhabit them. Except that the marvelous planet is our own. This is a story of stoicism and wonder that will make the oceans seem that much richer to all who read it."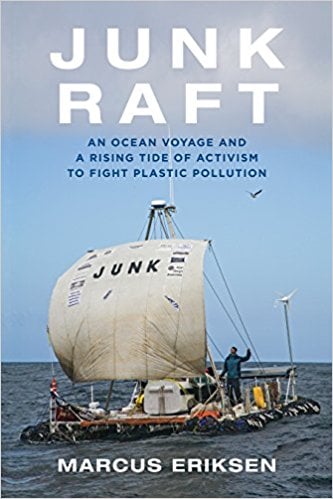 Junk Raft: An Ocean Voyage and a Rising Tide of Activism to Fight Plastic Pollution, by Marcus Eriksen. Filmmaker James Cameron says, "This book combines many of my favorite things—adventure far from shore, the spirit of exploration, and the fight to save our oceans—all in a gripping narrative that's also a parable for our time. In the battle for the future of our living world, Marcus Eriksen is a true warrior."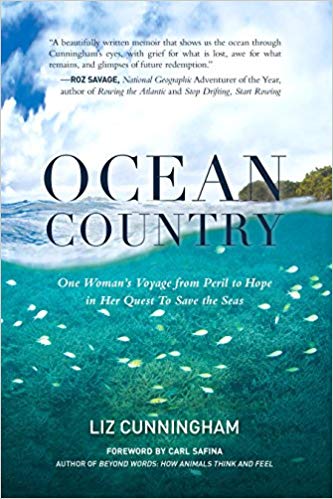 Ocean Country: One Woman's Voyage from Peril to Hope in her Quest To Save the Seas, by Liz Cunningham. Publishers Weekly writes, "With genuine emotion and great pragmatism, Cunningham makes passionate pleas for the continued health of the planet."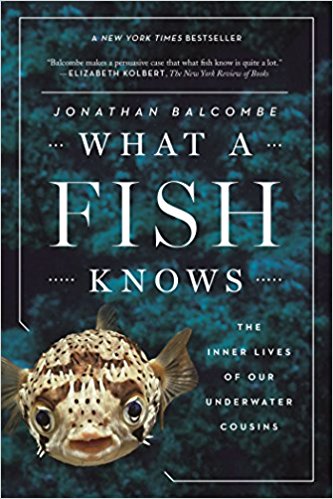 What a Fish Knows: The Inner Lives of Our Underwater Cousins, by Jonathan Balcombe. Cornelia Funke, The Observer, remarks, "Numerous books have shown me how utterly ignorant I am about most creatures I share this planet with, but none humbled me more than What a Fish Knows by Jonathan Balcombe."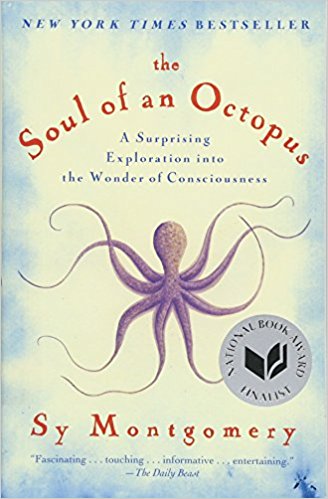 The Soul of an Octopus: A Surprising Exploration into the Wonder of Consciousness, by Sy Montgomery. Kirkus Reviews says, "With apparent delight, Montgomery puts readers inside the world of these amazing creatures. A fascinating glimpse into an alien consciousness."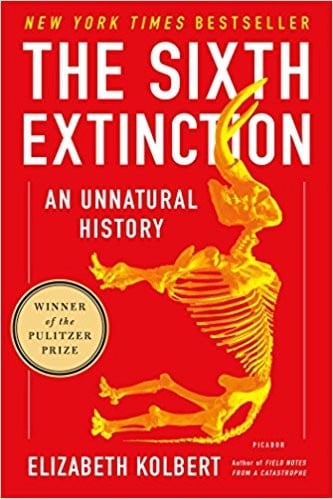 The Sixth Extinction: An Unnatural History, by Elizabeth Kolbert. President Barack Obama writes that this Pulitzer Prize winner is, "a wonderful book, and it makes very clear that big, abrupt changes can happen; they're not outside the realm of possibility. They have happened before, they can happen again."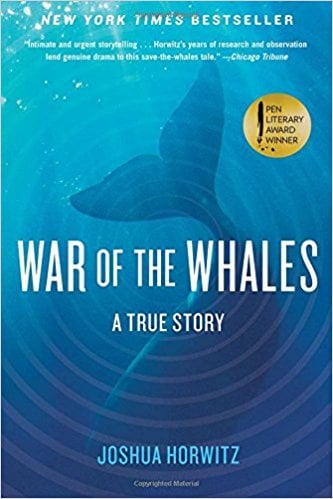 War of the Whales: A True Story, by Joshua Horwitz. Chicago Tribune hails this story as, "Intimate and urgent storytelling….Horwitz's years of research and observation lend genuine drama to this save-the-whales tale. The author paints rich portraits of his subjects, much fuller than the rote physical descriptions and caricatures that might pass for characterization in a breezier work of nonfiction.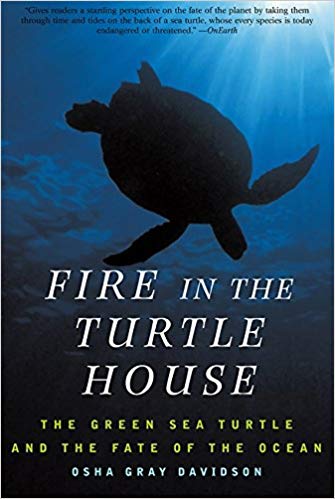 Fire In The Turtle House: The Green Sea Turtle and the Fate of the Ocean, by Osha Gray Davidson. The Los Angeles Times praises this as, "A hard-working, sincere and scientifically valuable little book. …[Davidson ] is a disciplined and cogent storyteller."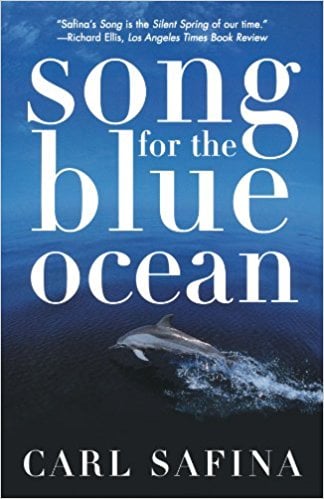 Song for the Blue Ocean: Encounters Along the World's Coasts and Beneath the Seas, by Carl Safina. Harry E. Demarest of the San Francisco Chronicle writes, "[Safina's] bright new voice joins that influential chorus, which includes Rachel Carson and Jacques Cousteau, of scientists turned eloquent ocean advocates."
*Links are affiliate links – thanks for helping to support Loop Abroad!
*Links are affiliate links – thanks for supporting Loop Abroad!
Scholarships
There are lots of ways to help fund your online and travel programs with Loop Abroad, and we are here to help!
Scholarships are a terrific way to cover some or all of your tuition for a Loop Abroad program. When you look for scholarships for pre-vet programs, you need to look at all your options!
Benjamin A. Gilman International Scholarship:
The Gilman Scholarship could fund $5000 of your tuition and the next deadline is March 9 at 11:59 pm Pacific Time!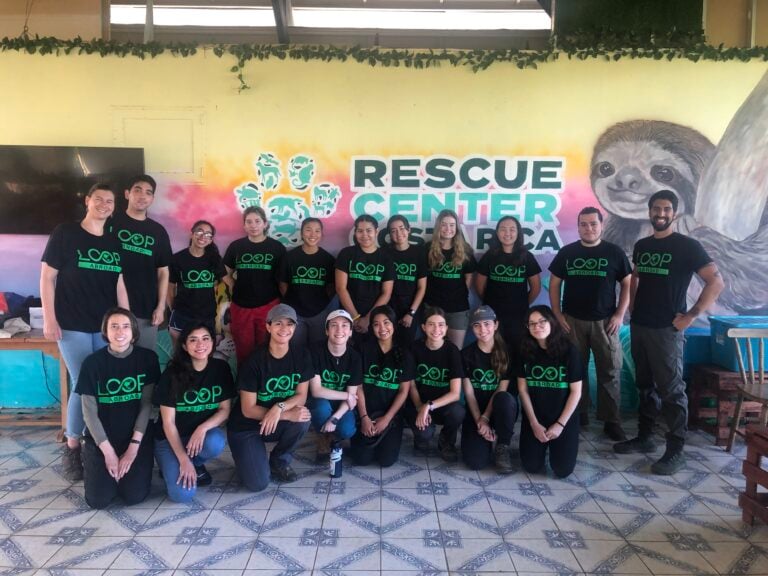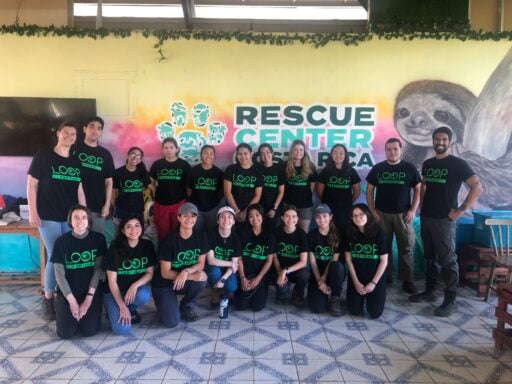 The Gilman Scholarship was designed to help students of limited financial means have the opportunity to study abroad – online or in-person. Nearly a third of applicants are awarded the scholarship! This is a great opportunity to help cover your tuition.
Students can receive up to $5,000 for travel or virtual programs. The scholarship can be applied to any of our online programs, to our semester programs, or one of our 2-week programs.
Along with their application, students must submit two essays, the Statement of Purpose Essay, and the Community Impact Essay. Students must also upload their transcripts (unofficial or official). For more information on the application guidelines, please click here.
See the official website and read about Loop Abroad students who have received this scholarship. If you are a US citizen receiving a Pell Grant and currently enrolled in college or university, we encourage you to apply for this scholarship. The March 2023 Deadline application will open in mid-January 2023 for applicants whose in-person programs or internships start between May 1, 2023 to April 30, 2024. This cycle encompasses Summer 2023, Fall 2023, Academic Year 2023-2024, and Spring 2024 programs or internships. The application deadline is Thursday, March 9, 2023 at 11:59pm Pacific Time, and the advisor certification deadline is Thursday, March 16, 2023.
Loop Abroad Dr. Erica Ward Scholarship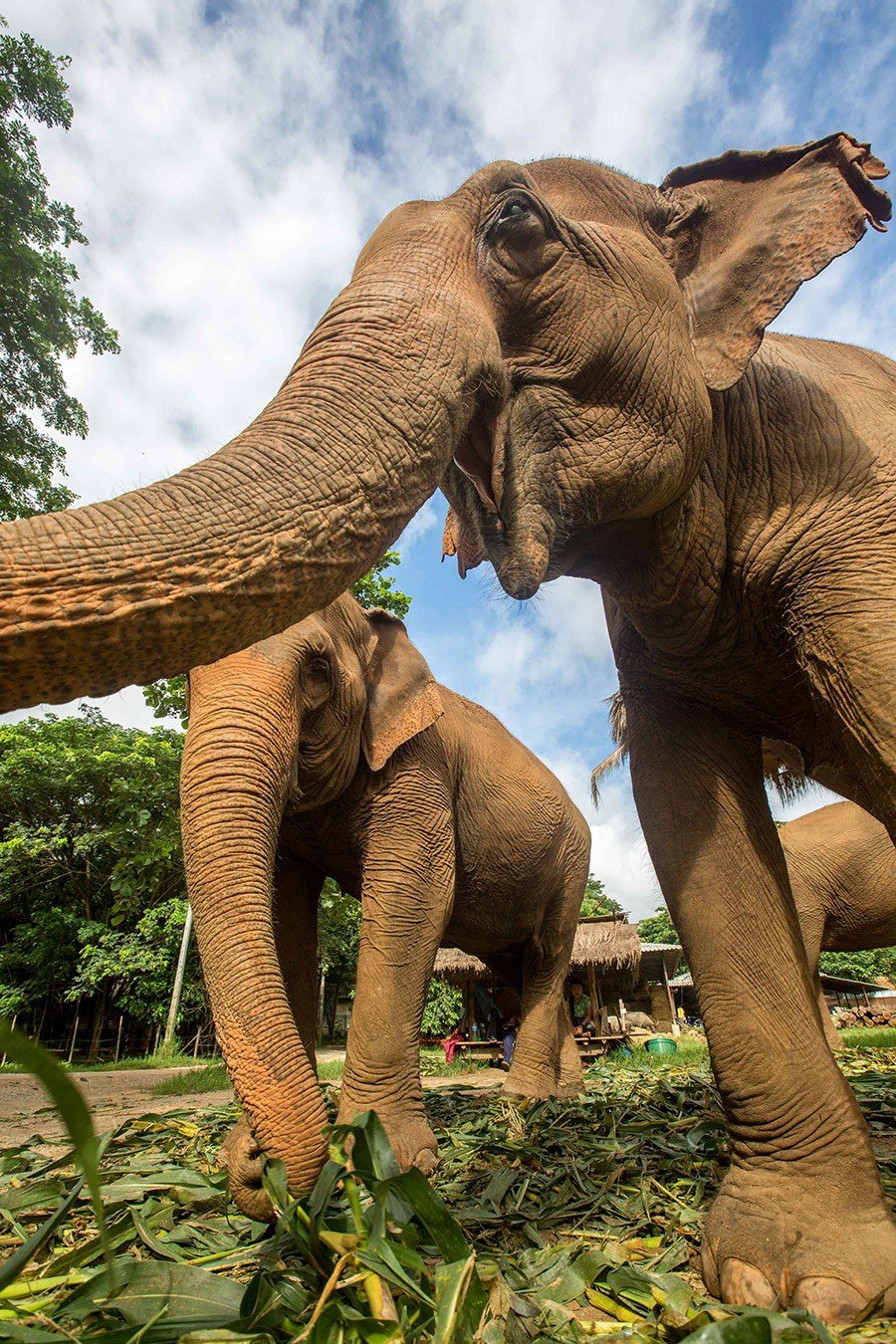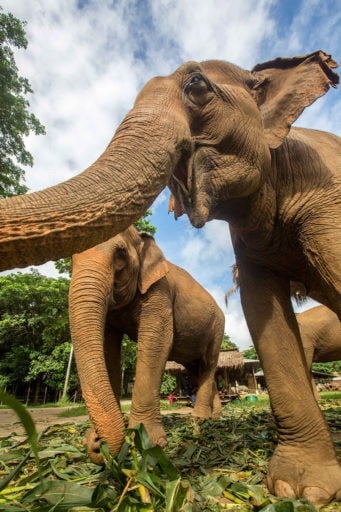 Loop Abroad is offering one FULL TUITION scholarship to cover one travel program (up to 2 weeks) of your choice.  Applications for 2023 are now CLOSED. Applications for 2024 will re-open in January 2024. We're proud to add this to the list of scholarships for pre-vet programs.
Who can apply: This scholarship is open to all students age 18 and over. You do not have to be a US Citizen. You do not have to be currently in school. 
You do not have to complete an application to Loop Abroad in order to be selected for the scholarship. The scholarship winner must be able to complete the Loop Abroad enrollment paperwork, requiring a doctor's signature, and must meet all safety requirements of program enrollment.
Note: if you have already applied to Loop Abroad and been accepted, you can still apply for this scholarship. If you have made any payments toward tuition and later receive the scholarship, your payments will be refunded.
Criteria for selecting the scholarship recipient: 
We will consider financial need, commitment to conservation and/or animal science, academic performance, and ability to be a positive team member as factors in our decision. We are not looking for the applicant with the highest grades or the most animal hours. We are not looking for the applicant with the saddest story. We are looking for a student who embodies Loop Abroad's values of teamwork, commitment to a cause, and hard work, and for a student who would not be able to otherwise afford Loop Abroad tuition (whether because of household income or recent change in circumstances).
Scholarship details:
This scholarship covers tuition to one Loop Abroad program with a duration of 1 to 2 weeks in the summer of 2023. It is not transferable to other individuals or future semesters. It does not include airfare, travel or medical insurance, passport, college credit fees (optional), visa (if required), or any optional incidentals during your program. Please understand that a full tuition scholarship does not make travel completely free: passport, airfare, and other expenses depend on the program location.
Once a scholarship winner is chosen, the winner will need to complete full application paperwork for Loop Abroad. The winner must then also complete the enrollment paperwork, which includes waiver forms and a medical form signed by a doctor indicating that you are able to safely participate in a travel program.
The scholarship winner agrees that Loop Abroad may publicize the awarding of the scholarship, including the recipient's information such as name and current university. The scholarship winner will be subject to all regular rules of participating in a Loop Abroad program.
How to apply:
To apply, you must complete the following three steps:
Apply for the Loop Abroad Dr. Erica Ward Scholarship here. The application requires a copy of your proof of household income (such as last year's tax return).
Follow @LoopAbroad on Instagram (instagram.com/loopabroad) and make an Instagram post about the program you're hoping to join, tagging @loopabroad and #loopabroad in the post. You do not need to mention that you have applied for a scholarship.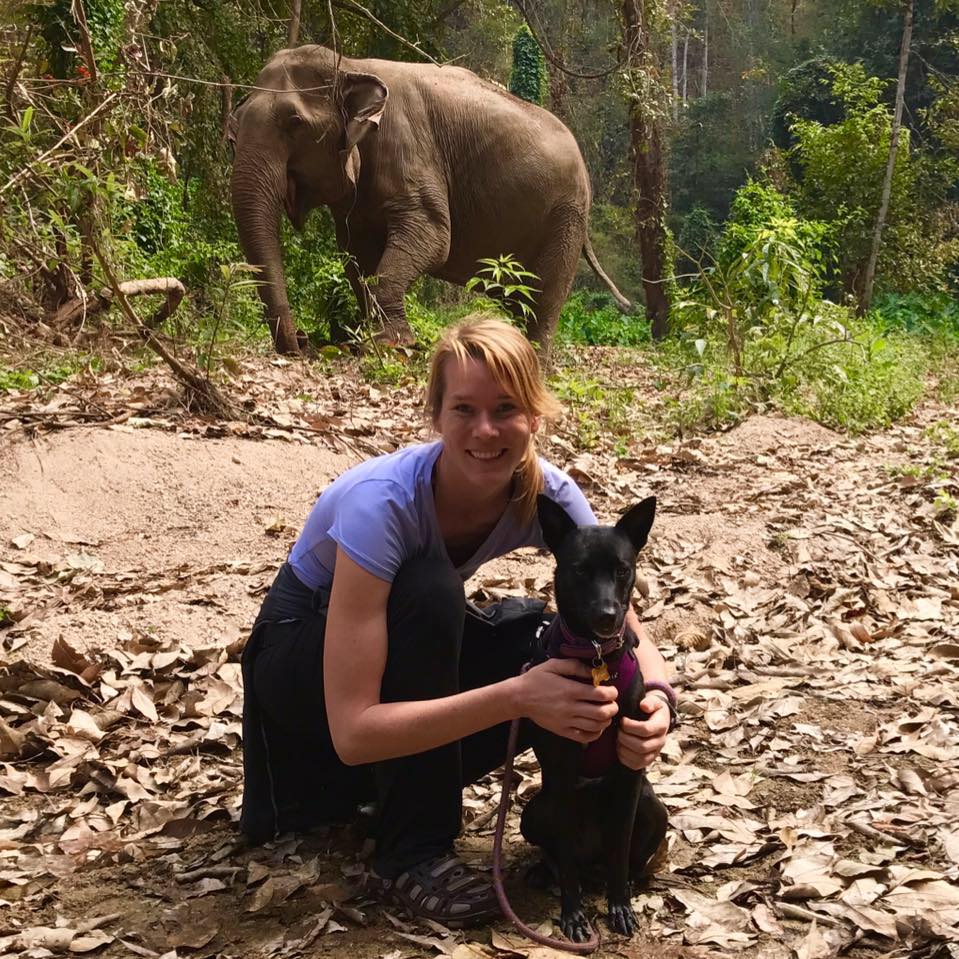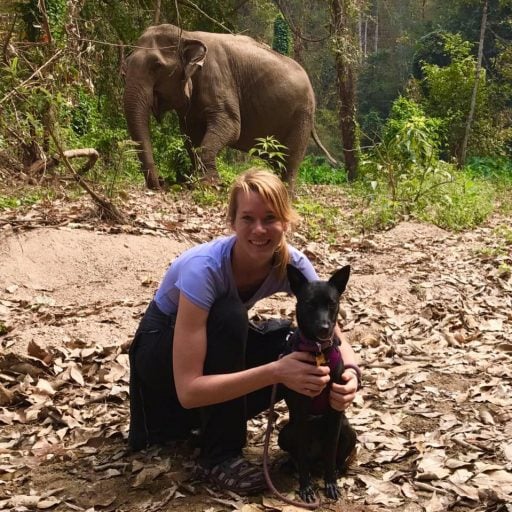 Why is it called the Erica Ward Scholarship? Dr. Erica Ward is our Academic Director. We believe that she embodies the values we are seeking in our scholarship applicants: she is passionate, dedicated, hard-working, and driven to make the world a better place. Dr. Ward consistently strives to find ways that Loop Abroad can support projects in need and help its students and alumni have fulfilling academic opportunities. We have decided to name this scholarship after her to honor her continued commitment to her values and purpose. (PS – She isn't dead. Please don't write your essay about honoring her legacy. She is very much alive and still working here. If you are a finalist for the scholarship, she will read your essay.)
Details:
The scholarship will be credited toward tuition for the winning student toward the Loop Abroad program of their choice.
The scholarship is non-transferable. If the student cannot attend, the scholarship will be void – it is not a cash prize and cannot be paid as such. Applicants must be over the age of 18. Citizens and residents of any country may apply.
ALL PARTICIPANTS IN LOOP ABROAD TRAVEL PROGRAMS MUST BE VACCINATED AGAINST COVID-19. All participants are subject to other COVID requirements, such as providing a negative COVID test taken within the 2 days prior to travel. If you are unable to meet these requirements, you may use your scholarship toward a Loop Abroad online program of your choice within the 2023 calendar year.
Loop Abroad reserves the right not to grant a travel scholarship for the 2023 year if there are no qualified applicants who have applied by the deadline.
The Gilman-McCain Scholarship: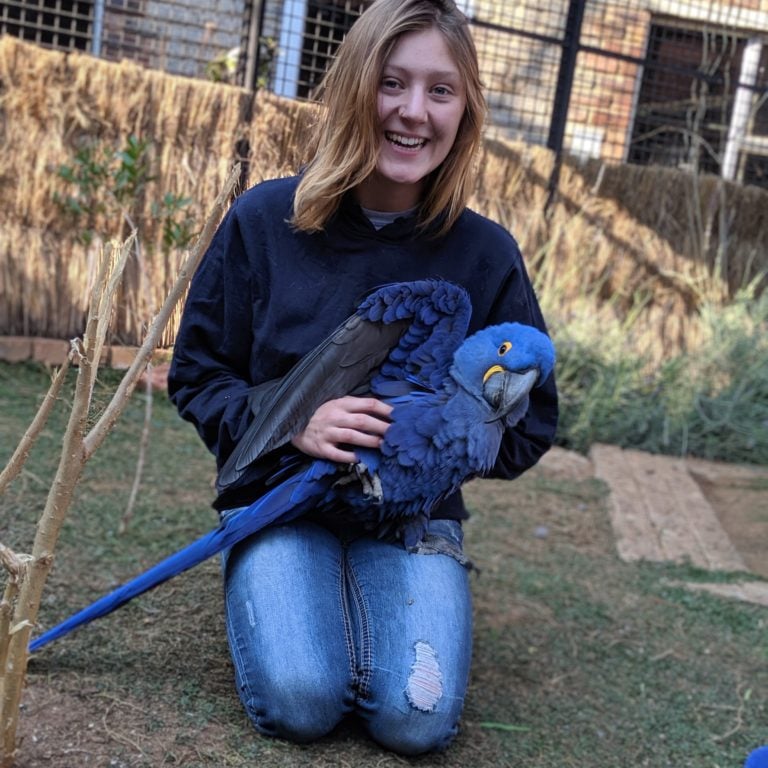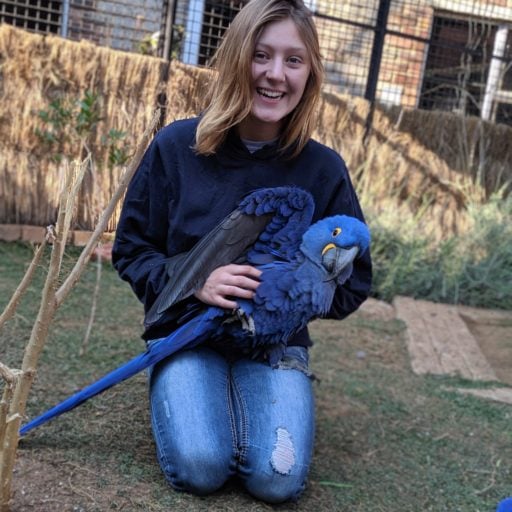 The Gilman-McCain Scholarship is a congressionally funded initiative of the Bureau of Educational and Cultural Affairs at the U.S. Department of State and named after the late senator John S. McCain from Arizona.
This scholarship is open to US citizen undergraduate students who are child dependents of active duty service members and receive any type of Title IV federal financial aid. Students can receive awards of up to $5,000 for 2+ weeks of international travel or online programs. The scholarship can be applied to any of our online programs,  semester programs, or 2-week travel programs.
The deadline for this scholarship is March 9, 2023.
Freeman-Asia Scholarships: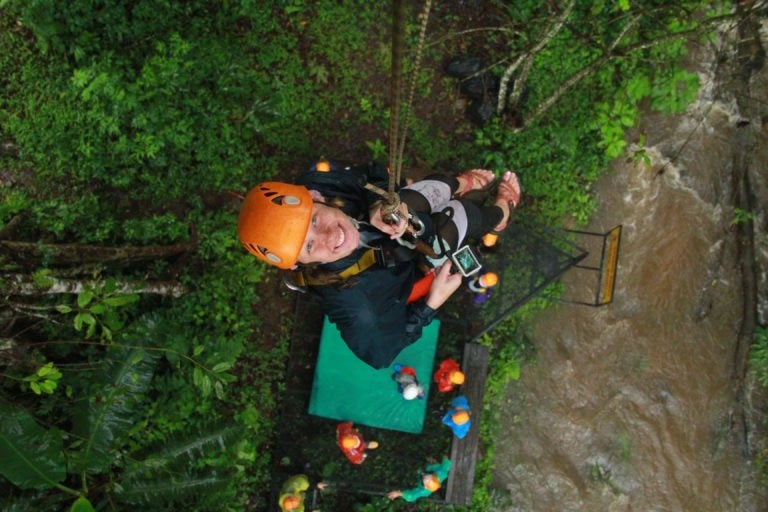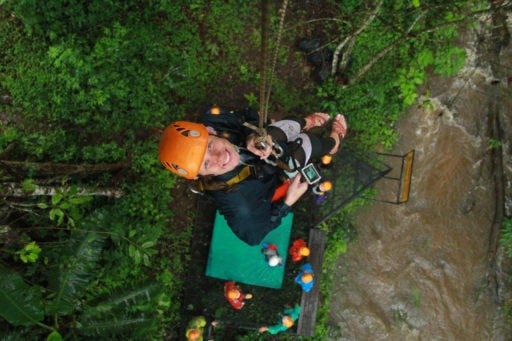 The Freeman Awards for Study in Asia (Freeman-ASIA) provides scholarships for U.S. undergraduate students with demonstrated financial need to study abroad in East or Southeast Asia. This scholarship is open to both US citizens and permanent residents who are undergraduate students at a two-year or four-year college or university.
Recipients can receive up to $3,000 in awards for summer programs. This scholarship can be applied to our Thailand programs for 2+ weeks.
In order to apply, students must fill out an online application. Read the scholarship instructions here and the eligibility requirements here.
All student applications for Academic Year 2023-2024, including the following terms: Summer 2023, Fall 2023, Academic Year 2023-2024, Spring 2024, and Calendar Year 2024, are expected to open in February 2023.
The Fund for Education Abroad: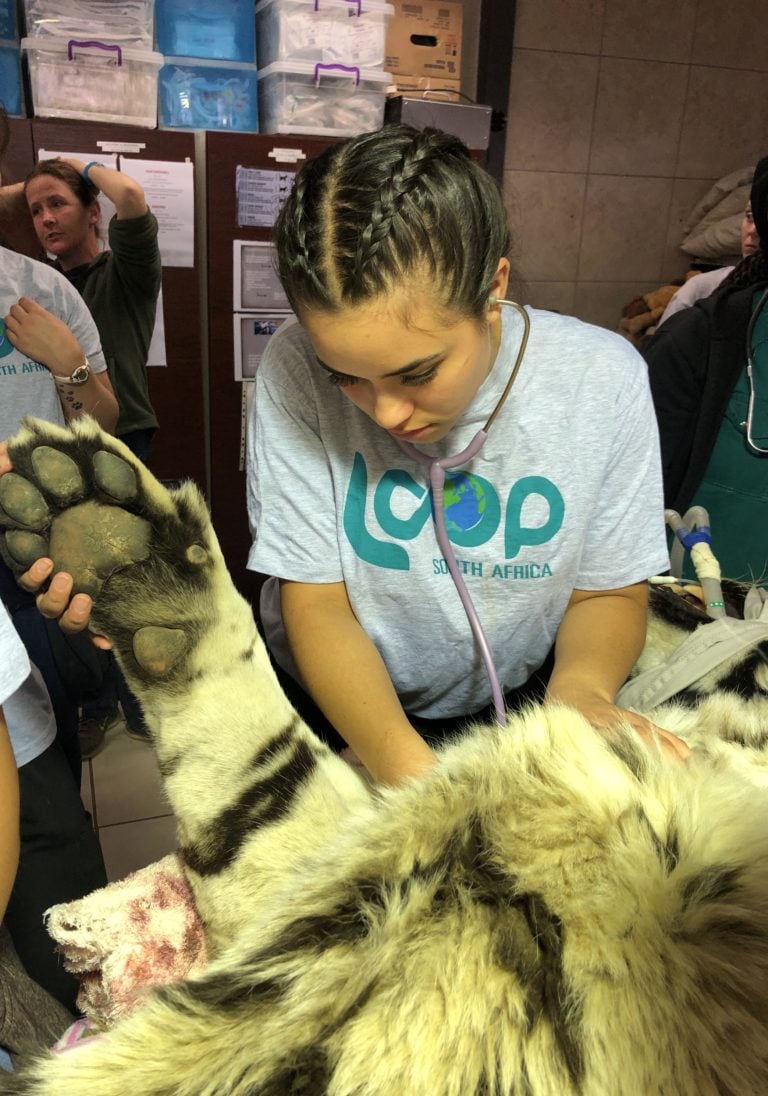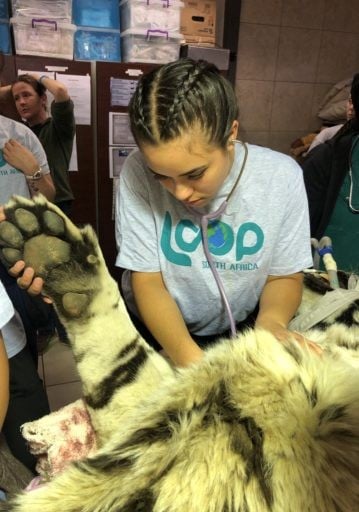 The Fund for Education Abroad (FEA) invests in promising students with financial needs who wish to study abroad. Potential applicants who meet our eligibility requirements may participate in any international education program that meets their academic objectives.
This scholarship is open to US citizens or permanent residents currently enrolled as an undergraduate at a college or university in the US. Scholarships range from $1,250 – $10,000.
Along with their application, students must submit a financial aid form (filled out by the financial aid office at their school), one recommendation letter, and a copy of their unofficial transcript.
Applications for Spring 2023 (programs from January- May) are due by September 15, 2022 at 12pm (noon) EST. Students may review the scholarship and application instructions here.
Scholarships of note that you can apply for through the Fund for Education Abroad include:
The Hiliary Echo Douglas Memorial Scholarship – for students studying abroad in Southeast Asia
Boston Area Study Abroad Association Scholarship – for students with schools in Massachusetts, Maine, Vermont, New Hampshire, Rhode Island, or Connecticut.
Rainbow Scholarship – For LGBTQI students that participate in a high-quality, rigorous education abroad program.
Malú Alvarez Global Access Scholarship- Five scholarships for semester-long programs to be awarded for study in any country.
NAFSA Tamara H. Bryant Memorial Scholarship– These funds are awarded to African-American undergraduate students in the United States who hope to study abroad.
Gateway International Group Education Abroad Scholarship- Scholarship awarded to those who are first-generation college students, or those whose home or college of study is in Kentucky.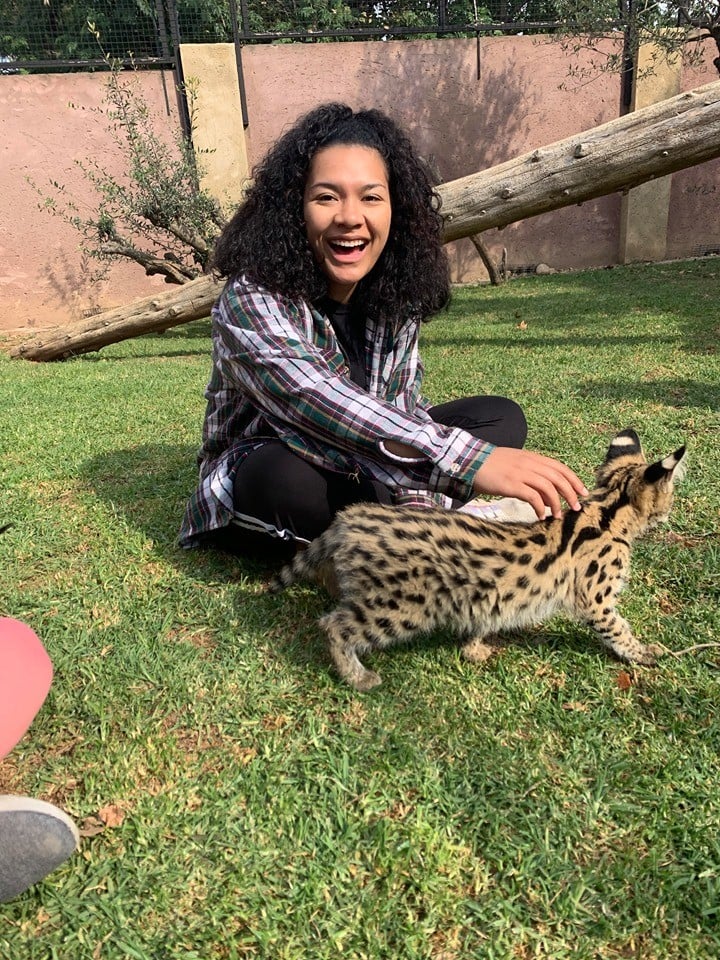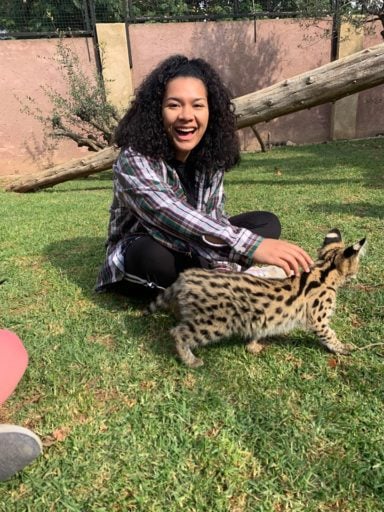 SeniorCare.com Aging Matters Scholarship
SeniorCare.com continues to bring more awareness to the key issues we face as an aging population. For the 8th consecutive year, we will be awarding an annual college scholarship to an individual that best demonstrates to us why "Aging Matters" to them. A $1500 scholarship will be given annually to a selected college student that currently cares for an aging loved one, works within the senior community, or intends to pursue a career that will have an impact on the elder population. Any existing student (or incoming freshman), in good academic standing, at a 2 or 4-year accredited college can apply for this scholarship. The recipient will demonstrate a unique and admirable understanding and desire to show us that "Aging Matters" to them.
All applicants can get more information and apply online here. Applications are due May 15, 2023.
First Trip
FirstTrip.org offers scholarships for students who are studying abroad for the first time. At the time of writing, Thailand, Costa Rica, and Belize programs would be eligible for these $1,500 scholarships. Find out more and apply at FirstTrip.org. Applications are rolling and suggested to be submitted at least 3 months before your program. They also have funding available for passports ($130) as well as some other supplemental awards.