If you are traveling with Loop Abroad to Thailand, Australia, or South Africa and looking for a good book to read, look no further! These reading lists are certainly not required and any curricular materials used in your program will be provided for you in-country and are included in your tuition.
But if you want to learn a little more about the country you're visiting or have a great book to read on the plane, check out these reading lists!
A special thanks to Charlotte Leonetti, teen book reviewer and student travel blogger, for helping us put together these book lists from the huge amount of choices available.
Thailand Reading List
Learn more about Thai culture, conservation, elephants, or veterinary medicine
None of these books are required reading. You can purchase any of the books on our suggested reading lists at the links below.*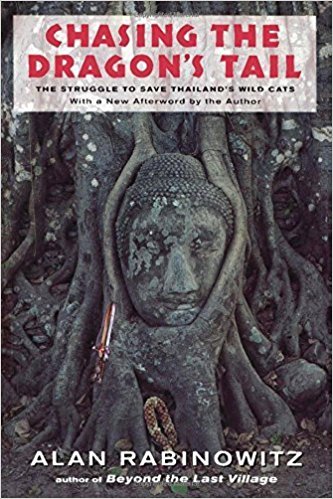 Chasing the Dragon's Tail: The Struggle to Save Thailand's Wild Cats, by Alan Rabinowitz. Alan Rabinowitz is one of the leading authors on protecting large cats in the wild. He is the director of the Science and Exploration Program at the Wildlife Conservation Society, and has led research expeditions all over the world. He is known for founding the world's first jaguar reserve, which lies in Belize. This book is a sad and beautiful tale of the author's struggle to understand Thailand and to help save the wild cat population of Thailand.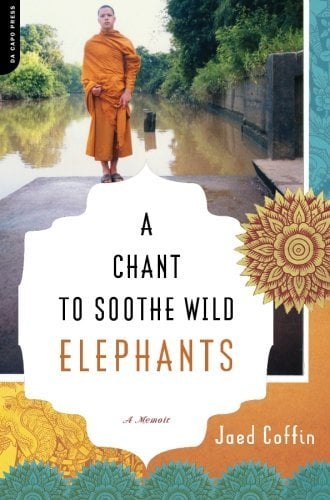 A Chant to Soothe Wild Elephants, by Jaed Coffin. Jaed Coffin lives in Maine, and was raised in the United States as a Thai American. When he was twenty-one-years-old, he left college life in New England to be ordained as a Buddhist Monk in his mother's native village of Panomsarakram, Thailand. This book is the story of his time in Thailand, and explores themes of displacement, ethnic identity, and cultural belonging. (NOTE: this book isn't about elephants.)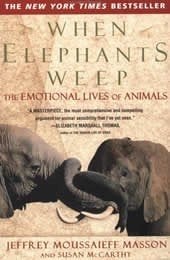 When Elephants Weep: The Emotional Lives of Animals, by Jeffrey Moussaieff Masson and Susan McCarthy. This New York Times Bestseller was heralded as "A masterpiece, the most comprehensive and compelling argument for animal sensibility…". Elephants are the national animal of Thailand, and are an important symbol in religion and culture there. They are also intelligent, social animals who are on the brink of extinction in Asia and Africa. This text is a great exploration of the emotional lives of elephants and an eye-opening tale for students of conservation and the behavior of animals, human or otherwise.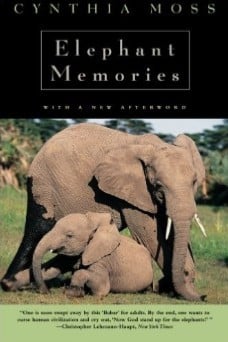 Elephant Memories, by Cynthia Moss. Cynthia Moss is founder and director of the Amboseli Elephant Research Project in Africa. As a study of a family of African Elephants in Kenya over twenty-seven years, this book is a moving and important book. "One is soon swept away by this 'Babar' for adults. By the end, one wants to curse human civilization and cry out, 'Now God stand up for the elephants!'", wrote Christopher Lehmann-Haupt of the New York Times.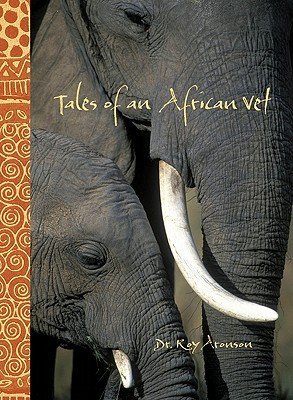 Tales of an African Vet, by Dr. Roy Aronson Booklist says, "For a veterinarian, it's one thing when one's patients are cuddly pet cats, dogs, and the occasional hamster. It's quite another when the cats turn out to be cheetahs, the dogs are part wolf, and the hamster? Well, that could be anything from a gorilla to an elephant, a puff adder to a crocodile. Through equal parts luck, timing, and desire, Aronson augmented his 25-plus-year career as a small animal veterinarian in South Africa with house calls to treat some of the world's largest and most dangerous creatures. Except that in Aronson's case, the "house" was anywhere from a rhino's cage at the renowned Pretoria Zoo to a lion's pride in the densest African bush. The case histories of the animals treated in these treacherous locations provide an exhilarating glimpse into the lives of numerous valuable and endangered species. As intrepid as Indiana Jones and as compassionate as Dr. Doolittle, Aronson shares harrowing, and sometimes humorous, adventures in an engrossing memoir about an unexpected career."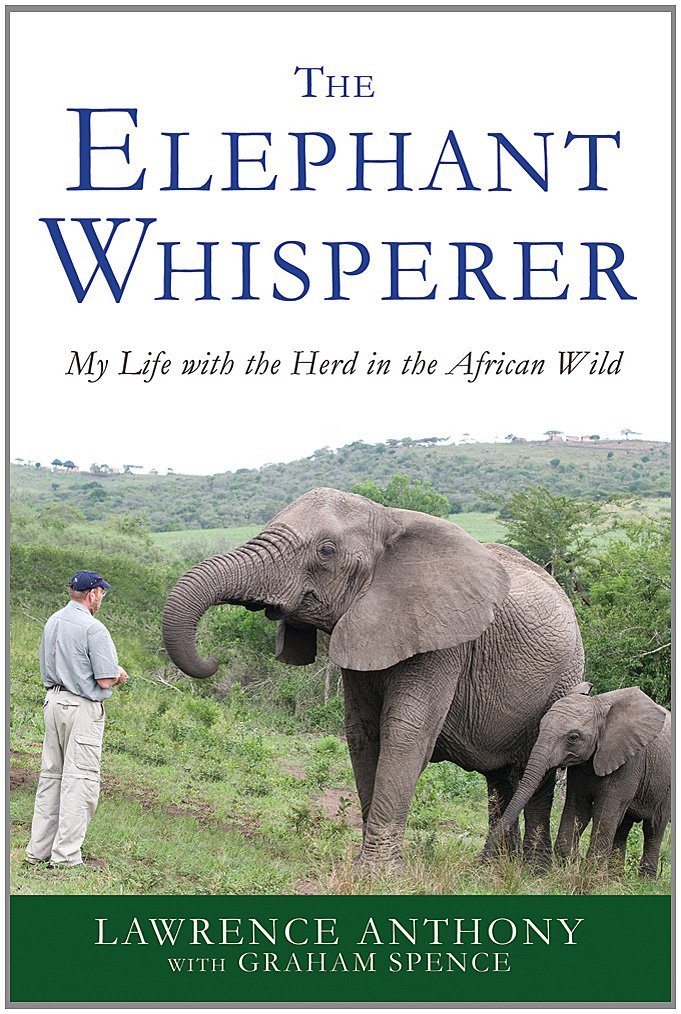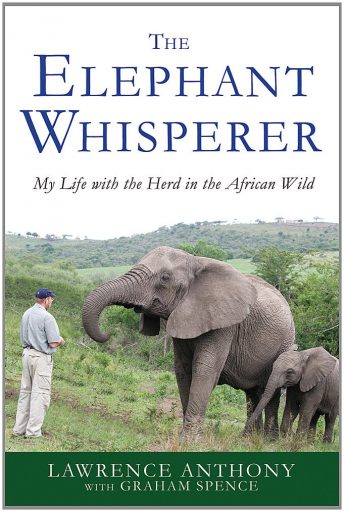 The Elephant Whisperer: My Life with the Herd in the African Wild, by Lawrence Anthony Publisher's Weekly says, "In 1998, prize-winning conservationist Anthony (Babylon's Ark: The Incredible Wartime Rescue of the Baghdad Zoo) purchased Thula Thula, "5,000 acres of pristine bush in the heart of Zululand, South Africa," transforming a rundown hunters' camp (dating to the 19th century) into a wild animal preserve and a center for eco-tourism. In 1999, Anthony agreed to take in a herd of "troubled" wild elephants, the first seen in the area in more than a century. Winning their trust, becoming deeply attached, and even learning how they communicate (deep, rumbling "whispers," sensed rather than heard), Anthony took enormous risks in the form of enraged elephants, distrustful neighbors, and poachers. Over time Anthony succeeds in his larger goal, winning support from the six Zulu tribes whose land borders the reserve ("most Zulus … had never set eyes on an elephant"); they eventually join Anthony's venture as partners in a larger conservation trust. An inspiring, multifaceted account, Anthony's book offers fascinating insights into the lives of wild elephants in the broader context of Zulu culture in post-Apartheid South Africa."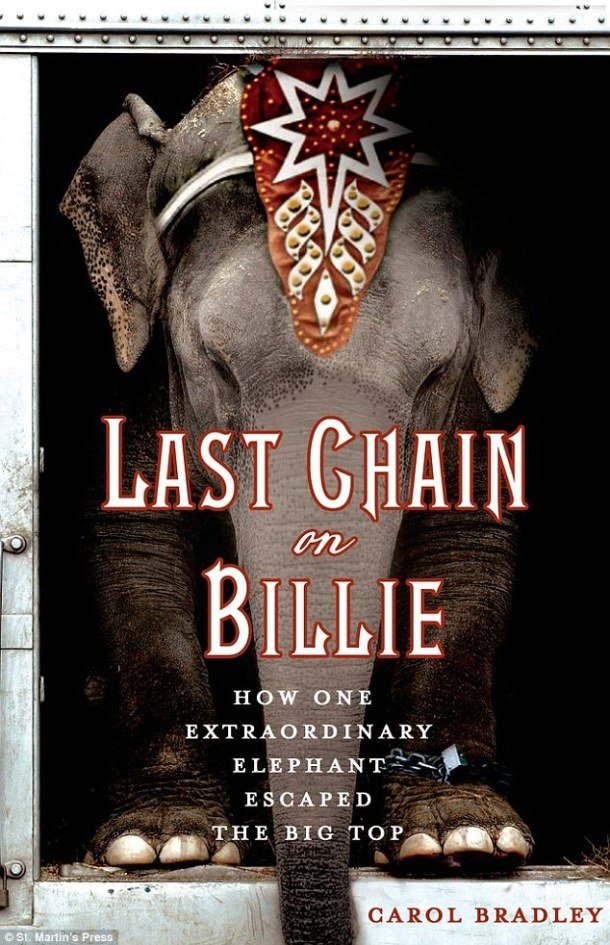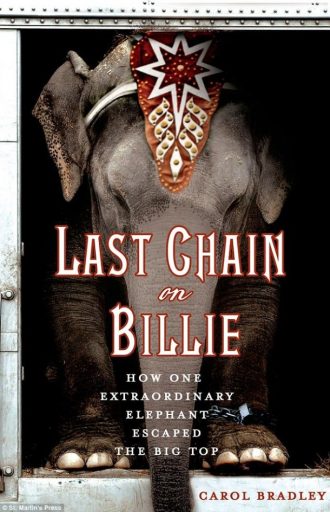 Last Chain on Billie: How one Extraordinary Elephant Escaped the Big Top, by Carol Bradley " Like the majority of captive elephants, Billie was captured as a calf, surfacing in the U.S. in 1966 as a four-year-old. After several years in a private zoo, she joined the circus, where she was trained to perform. Circuses are an extremely demanding environment for elephants, with constant travel from one town to another, multiple shows per week, and continuous noise. Although she learned difficult tricks and was a star, Billie rebelled and began to be known as a difficult elephant, gaining a reputation for attacking her trainers. Meanwhile, two former elephant trainers had grown disenchanted with circuses and the distorted lives that circus elephants lived, and they decided to found a sanctuary for former performing elephants in Tennessee. The story of how Billie got to the Elephant Sanctuary, and of how the sanctuary overcame the prejudices of both the circus and zoo communities, is both heartrending and uplifting. Full of details of the brutal life endured by performing elephants, of battles between Billie's owner and the U.S. Department of Agriculture over her ultimate fate, and of Billie's eventual adjustment to a life of freedom, Bradley's newest has produced a well-researched winner." – Booklist
*Links are affiliate links – thanks for helping to support Loop Abroad!
South Africa Reading List
Some books that might be interesting to students traveling to South Africa who want to learn more about South African culture and history, conservation, African animals, or veterinary medicine. (None of these are required reading.)
You can purchase any of the books on our suggested reading lists at the links below.*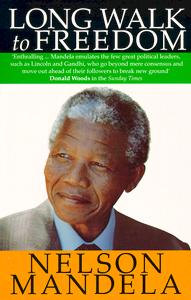 Long Walk to Freedom: The Autobiography of Nelson Mandela Amazon says, "Nelson Mandela is one of the great moral and political leaders of our time: an international hero whose lifelong dedication to the fight against racial oppression in South Africa won him the Nobel Peace Prize and the presidency of his country. Since his triumphant release in 1990 from more than a quarter-century of imprisonment, Mandela has been at the center of the most compelling and inspiring political drama in the world. As president of the African National Congress and head of South Africa's antiapartheid movement, he was instrumental in moving the nation toward multiracial government and majority rule. He is revered everywhere as a vital force in the fight for human rights and racial equality." Students participating in the Adventure Bonus Week: South Africa will visit Robbin Island, where Mandela was held prisoner, including a tour of his prison cell.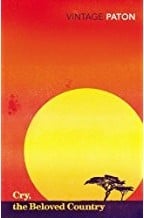 Cry, the Beloved Country Amazon says, "An Oprah Book Club selection, Cry, the Beloved Country, the most famous and important novel in South Africa's history, was an immediate worldwide bestseller in 1948. Alan Paton's impassioned novel about a black man's country under white man's law is a work of searing beauty. …Cry, the Beloved Country is the deeply moving story of the Zulu pastor Stephen Kumalo and his son, Absalom, set against the background of a land and a people riven by racial injustice. Remarkable for its lyricism, unforgettable for character and incident, Cry, the Beloved Country is a classic work of love and hope, courage and endurance, born of the dignity of man."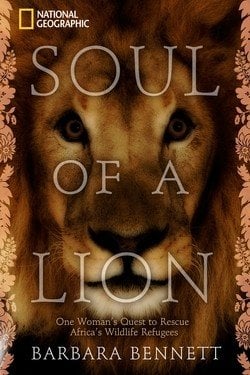 Soul of a Lion: One Woman's Quest to Rescue Africa's Wildlife Refugees Amazon says, "For animal lovers, nature enthusiasts, and the vast readership for gripping true-life stories, this African saga is a must-read adventure. It chronicles the unique Harnas Wildlife Foundation in Namibia, where Marieta van der Merwe and her family, former wealthy cattle farmers, have sold land to buy and care for embattled wildlife. We meet Sam, the "AIDS" lion infected by mistake at a vet clinic. Boerjke, a baboon with epilepsy and Down syndrome. Savanna, the one-eyed lioness. And Marieta van der Merwe herself, the inspiring proprietor of Harnas who shares her home with needy wild animals. Survivor of an early life fraught with personal tragedy in the African Bush, she now devotes herself as care-giver and ambassador for wildlife and wildland. Told with insight, humor, and thrilling immediacy by author and Harnas volunteer Barbara Bennett, this story will captivate readers of all ages."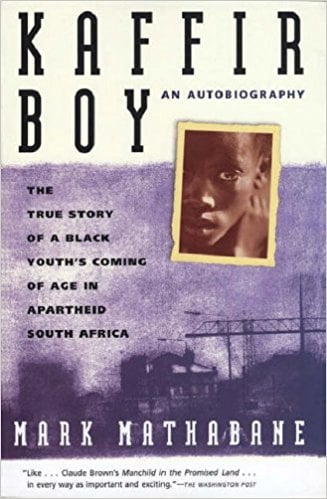 Kaffir Boy: An Autobiography–The True Story of a Black Youth's Coming of Age in Apartheid South Africa Amazon says, "Mark Mathabane was weaned on devastating poverty and schooled in the cruel streets of South Africa's most desperate ghetto, where bloody gang wars and midnight police raids were his rites of passage. Like every other child born in the hopelessness of apartheid, he learned to measure his life in days, not years. Yet Mark Mathabane, armed only with the courage of his family and a hard-won education, raised himself up from the squalor and humiliation to win a scholarship to an American university. This extraordinary memoir of life under apartheid is a triumph of the human spirit over hatred and unspeakable degradation. For Mark Mathabane did what no physically and psychologically battered "Kaffir" from the rat-infested alleys of Alexandra was supposed to do — he escaped to tell about it."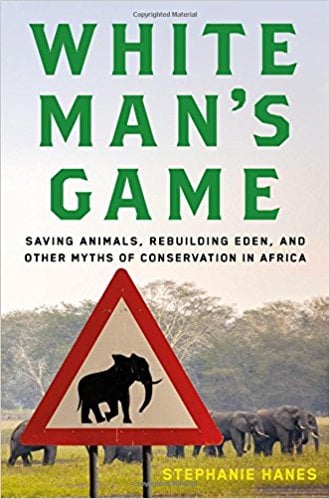 White Man's Game: Saving Animals, Rebuilding Eden, and Other Myths of Conservation in AfricaAmazon says, "The stunningly beautiful Gorongosa National Park, once the crown jewel of Mozambique, was nearly destroyed by decades of civil war. It looked like a perfect place for Western philanthropy: revive the park and tourists would return, a win-win outcome for the environment and the impoverished villagers living in the area. So why did some researchers find the local communities actually getting hungrier, sicker, and poorer as the project went on? And why did efforts to bring back wildlife become far more difficult than expected?… In pursuit of answers, Stephanie Hanes takes readers on a vivid safari across southern Africa, from the shark-filled waters off Cape Agulhas to a reserve trying to save endangered wild dogs. She traces the tangled history of Western missionaries, explorers, and do-gooders in Africa, from Stanley and Livingstone to Teddy Roosevelt, from Bono and the Live Aid festivals to Greg Carr, the American benefactor of Gorongosa. And she examines the larger problems that arise when Westerners try to "fix" complex, messy situations in the developing world, acting with best intentions yet potentially overlooking the wishes of the people who live there. Beneath the uplifting stories we tell ourselves about helping Africans, she shows, often lies a dramatic misunderstanding of what the locals actually need and want."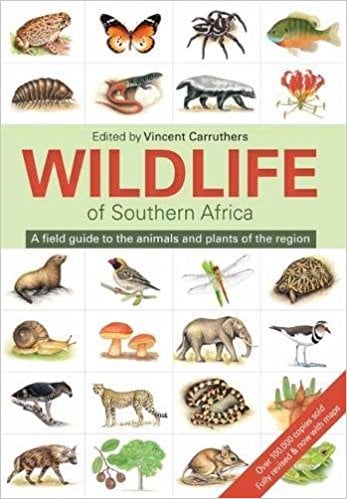 Wildlife of Southern Africa: A field guide to the animals and plants of the region This field guide is a great reference for birds, trees, flowering plants, and small and large mammals you might see throughout your trip. It is helpful at the wildlife centre and also on safari, and is a great place to mark all the species you have seen and identified during your trip.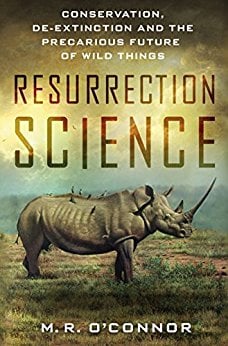 Resurrection Science: Conservation, De-Extinction and the Precarious Future of Wild Things Amazon says, "In a world dominated by people and rapid climate change, species large and small are increasingly vulnerable to extinction. In Resurrection Science, journalist M. R. O'Connor explores the extreme measures scientists are taking to try and save them, from captive breeding and genetic management to de-extinction. Paradoxically, the more we intervene to save species, the less wild they often become. In stories of sixteenth-century galleon excavations, panther-tracking in Florida swamps, ancient African rainforests, Neanderthal tool-making, and cryogenic DNA banks, O'Connor investigates the philosophical questions of an age in which we "play god" with earth's biodiversity.
Each chapter in this beautifully written book focuses on a unique species–from the charismatic northern white rhinoceros to the infamous passenger pigeon–and the people entwined in the animals' fates. Incorporating natural history and evolutionary biology with conversations with eminent ethicists, O'Connor's narrative goes to the heart of the human enterprise: What should we preserve of wilderness as we hurtle toward a future in which technology is present in nearly every aspect of our lives? How can we co-exist with species when our existence and their survival appear to be pitted against one another?"
*Links are affiliate links – thanks for supporting Loop Abroad!
Australia Reading List
Some books that might be interesting to students traveling to Australia who want to learn more about traveling and exploring in Australia, Australia culture, or Australian conservation. (None of these are required reading.)
You can purchase any of the books on our suggested reading lists at the links below.*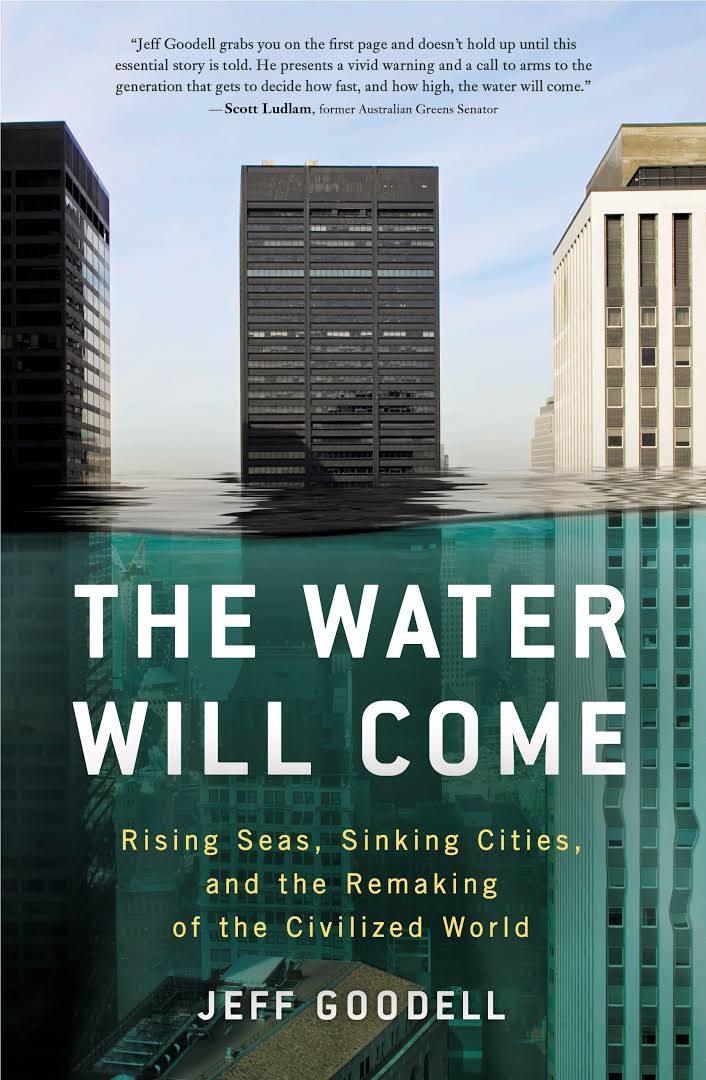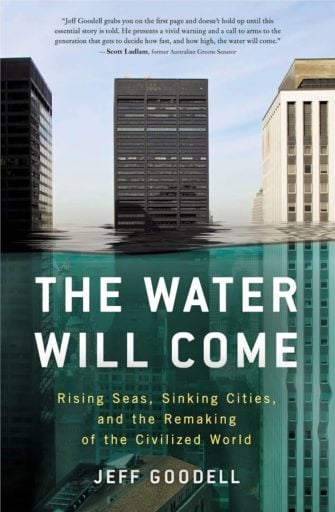 The Water Will Come, by Jeff Goodell. The Water Will Come is the definitive account of the coming water, why and how this will happen, and what it will all mean. As he travels across twelve countries and reports from the front lines, acclaimed journalist Jeff Goodell employs fact, science, and first-person, on-the-ground journalism to show vivid scenes from what already is becoming a water world.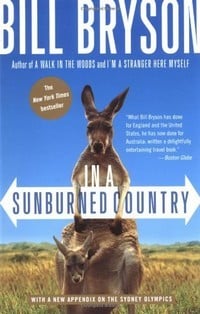 In a Sunburned Country, by Bill Bryson. Bill Bryson is a renowned author of books on travel who has lived both in the United States and Britain. Wanting to inform the international world about the often-ignored Australia, Bryson writes about his trips across the country, he names these sections: "The Outback," "The Boomerang Coast," and "On the Edges." In his humorous style, Bryson informs the readers about Australia's history, cultures, and sites.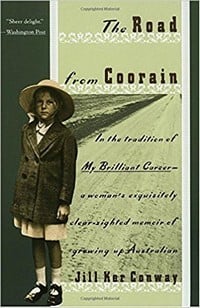 The Road from Coorain, by Jill Ker Conway. The Road from Coorain is the autobiography of Jill Ker Conway as she grows up in Sydney during the mid to late 1900s. Although it focuses on her coming of age, the story describes Australian life and explains the country's culture from the perspective of a young adult.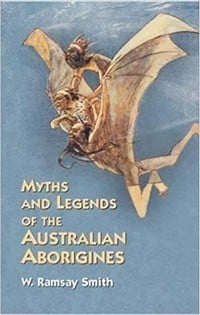 Myths and Legends of the Australian Aborigines, by W. Ramsay Smith. First published in 1932, this book describes Aborigine life and myths, including topics relating to hunting, witchcraft, and creation myths. Book Reads says, "With this colorful compilation of oral traditions, readers can savor tales as they were told by their aboriginal narrators—from reverent recountings of the origins of the world and human life, the stories about the roots of religious and social customs, to fanciful and humorous animal fables."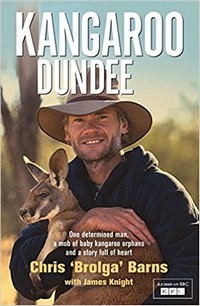 Kangaroo Dundee, by Chris Barnes. Amazon says, "Brolga (aka Chris Barns) is the 6ft 7in strong but sensitive Aussie star of the extraordinary BBC series Kangaroo Dundee. Brolga lives in a simple tin shed in the outback where he raises orphaned baby kangaroos. It is a sad fact of life that kangaroo mothers are at the mercy of speeding cars in this part of the world – killed on the road, their young still tucked up in their pouches. These young joeys holding on to life, have been given a second chance thanks to the kindness and dedication of Brolga, who carefully retrieves them and nurses them back to health.
Brolga has been rescuing these special creatures for years, slowly and painstakingly creating a kangaroo sanctuary for the many kangaroos he has saved, reared and loved. He has dedicated his life to observing how kangaroo mums care for their babies and does everything he can to replicate this. The baby kangaroos, traumatised by losing their mother so early, are tucked up into pillow cases and kept warm and comforted next to Brolga at night. We see him getting up at 4am to bottle feed them, washing them in a little tub, taking them to the supermarket and generally mothering them with heart breaking tenderness."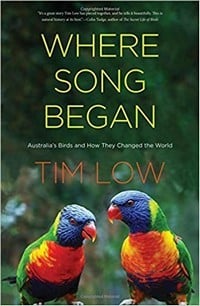 Where the Song Began: Australia's Birds and How They Changed the World, by Tim Low. Tim Low, an Australian biologist, writes many pieces on the topics of conservation and nature. In 2015, this book was the first nature book to win the best General Non-Fiction prize in the Australian Book Industry Awards. Where the Song Began gives insight about Australia's unusual birds and their complexity and power within the country's ecosystems and life. It is focused on the scientific nature of birds, although, it is still readable and thought provoking.
* Links are affiliate links – thanks for supporting Loop Abroad!
Marine Reading List
Learn more about marine conservation and ecosystems!* (None of these books are required reading.)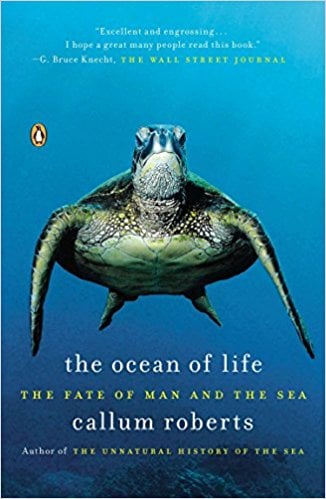 The Ocean of Life: The Fate of Man and the Sea, by Callum Roberts. The Guardian writes, "Roberts is that precious pearl: a practicing scientist who not only knows his field inside out, but also understands how to write compelling, persuasive non-fiction. . . . To use the vernacular of his book, he has trawled and plundered these experiences to craft the nearest thing we are ever likely to get to an all-encompassing manifesto for sustainable marine management."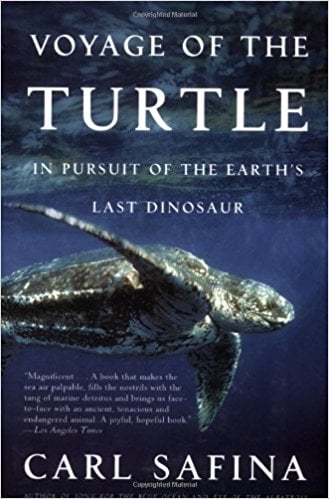 Voyage of the Turtle: In Pursuit of the Earth's Last Dinosaur, by Carl Safina. Bill McKibben, author of Deep Economy, says, "Carl Safina is like some extraordinary astronaut who goes into space and comes back with fantastic tales of other planets and the creatures who inhabit them. Except that the marvelous planet is our own. This is a story of stoicism and wonder that will make the oceans seem that much richer to all who read it."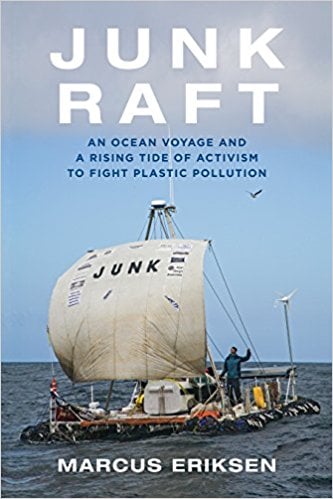 Junk Raft: An Ocean Voyage and a Rising Tide of Activism to Fight Plastic Pollution, by Marcus Eriksen. Filmmaker James Cameron says, "This book combines many of my favorite things—adventure far from shore, the spirit of exploration, and the fight to save our oceans—all in a gripping narrative that's also a parable for our time. In the battle for the future of our living world, Marcus Eriksen is a true warrior."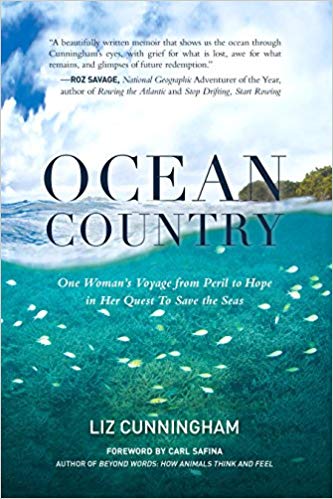 Ocean Country: One Woman's Voyage from Peril to Hope in her Quest To Save the Seas, by Liz Cunningham. Publishers Weekly writes, "With genuine emotion and great pragmatism, Cunningham makes passionate pleas for the continued health of the planet."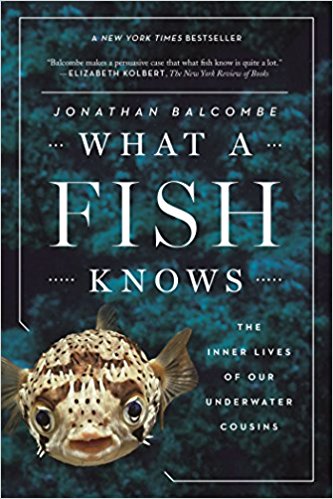 What a Fish Knows: The Inner Lives of Our Underwater Cousins, by Jonathan Balcombe. Cornelia Funke, The Observer, remarks, "Numerous books have shown me how utterly ignorant I am about most creatures I share this planet with, but none humbled me more than What a Fish Knows by Jonathan Balcombe."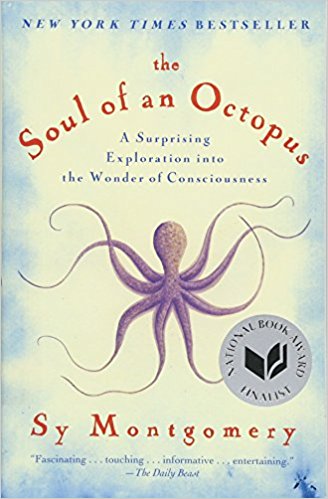 The Soul of an Octopus: A Surprising Exploration into the Wonder of Consciousness, by Sy Montgomery. Kirkus Reviews says, "With apparent delight, Montgomery puts readers inside the world of these amazing creatures. A fascinating glimpse into an alien consciousness."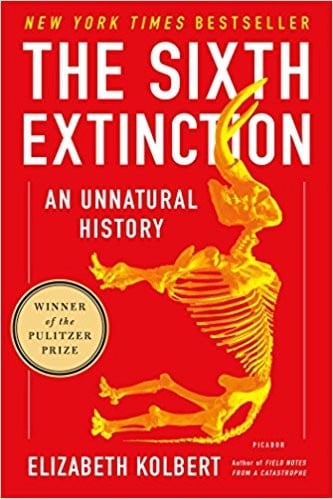 The Sixth Extinction: An Unnatural History, by Elizabeth Kolbert. President Barack Obama writes that this Pulitzer Prize winner is, "a wonderful book, and it makes very clear that big, abrupt changes can happen; they're not outside the realm of possibility. They have happened before, they can happen again."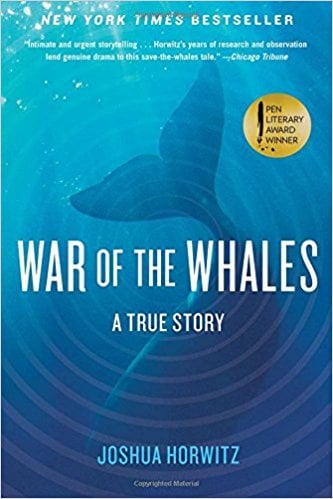 War of the Whales: A True Story, by Joshua Horwitz. Chicago Tribune hails this story as, "Intimate and urgent storytelling….Horwitz's years of research and observation lend genuine drama to this save-the-whales tale. The author paints rich portraits of his subjects, much fuller than the rote physical descriptions and caricatures that might pass for characterization in a breezier work of nonfiction.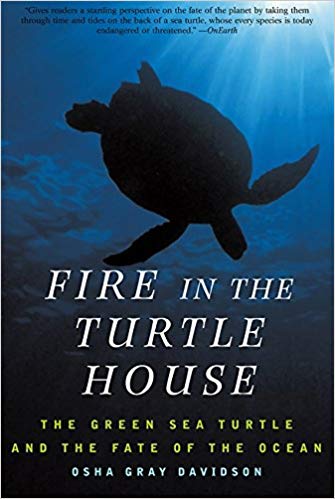 Fire In The Turtle House: The Green Sea Turtle and the Fate of the Ocean, by Osha Gray Davidson. The Los Angeles Times praises this as, "A hard-working, sincere and scientifically valuable little book. …[Davidson ] is a disciplined and cogent storyteller."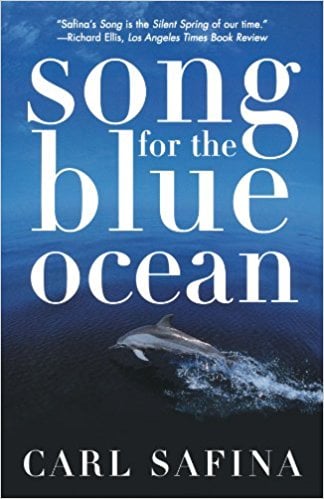 Song for the Blue Ocean: Encounters Along the World's Coasts and Beneath the Seas, by Carl Safina. Harry E. Demarest of the San Francisco Chronicle writes, "[Safina's] bright new voice joins that influential chorus, which includes Rachel Carson and Jacques Cousteau, of scientists turned eloquent ocean advocates."
*Links are affiliate links – thanks for helping to support Loop Abroad!
*Links are affiliate links – thanks for supporting Loop Abroad!