Gain clinic experience and support animal rescue…
from anywhere on Earth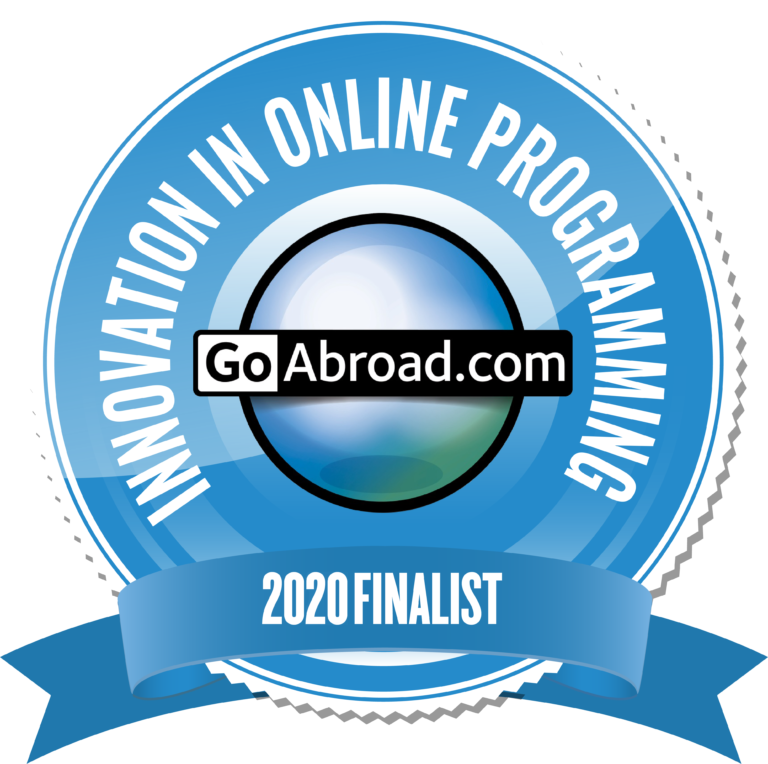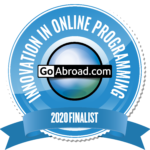 Veterinary Orthopedics: Exotics Surgical Techniques, Fracture Management, and Physical Therapy Internship (Online)
Earn 40 exotic virtual vet hours in 4 weeks!
Program Highlights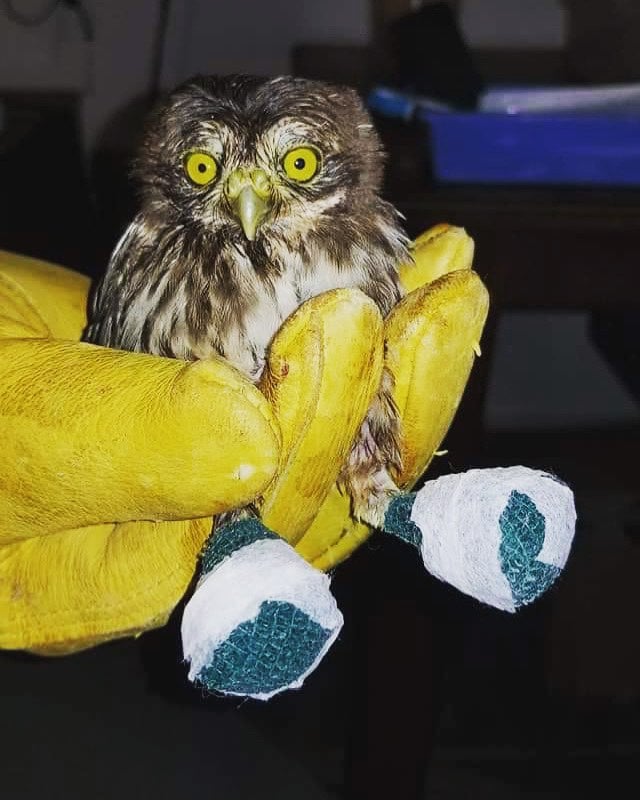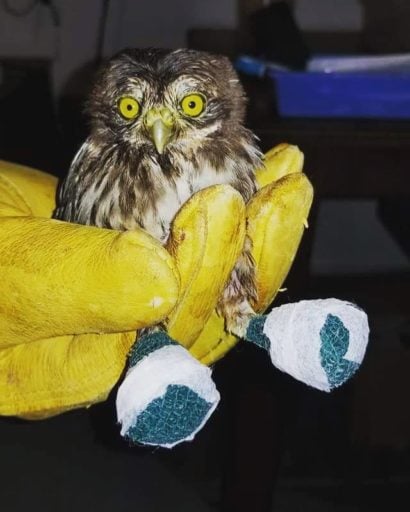 100% live online through Zoom and Google Classroom

Earn 40 exotic veterinary hours for VMCAS vet school applications

Join a wildlife veterinarian up close and in real-time for physical and orthopedic examinations (may include raptors, coatis, lizards, snakes, rats, rabbits, frogs and more!)

Receive a goniometer via mail to practice orthopedic assessments live with your veterinarian mentor

Earn a "Veterinary Goniometric Assessment" training certificate for your resume  

Support exotics rescue, rehabilitation, and research in Belize
Lead Mentor: Jorge Luis Mercado Ortega, DVM
Supporting Mentor: Sarah Mann, Founder – Belize Raptor Center
Students in the Veterinary Orthopedics Internship (Online) will learn and practice the fundamentals of orthopedic surgical techniques, fracture management, and physical therapy through live demonstration and vet-taught case studies on avian and small exotics species — at a local wildlife clinic in Belize. 
Interns will learn to: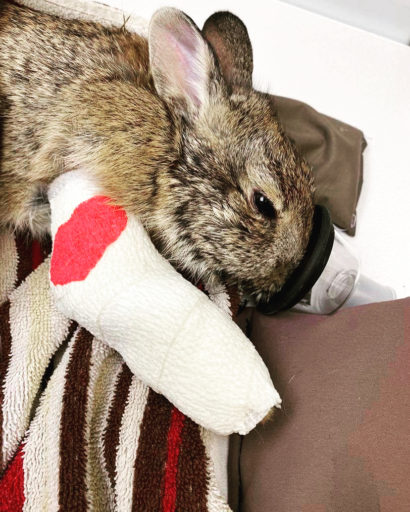 Understand the musculoskeletal system of small exotics

Properly restrain exotics

Apply radiology principles to orthopedics

Perform physical and orthopedic examinations

Reduce, stabilize, and repair fractures

Care for wounds

Utilize complimentary diagnostic tools to assess orthopedic ailments (blood sampling, blood smear reading, red and white blood cell counts, fluorescein, parasitological)

Select drugs in orthopedic treatment

Recognize metabolic problems associated with orthopedics

Perform physical therapy (use of a goniometer)

Use newly acquired knowledge to interpret real-time cases

Make highly informed diagnosis decisions

Provide clinical care, rehabilitation, and release for exotic species  
Reviews 

of the last virtual internship with the Belize Raptor Center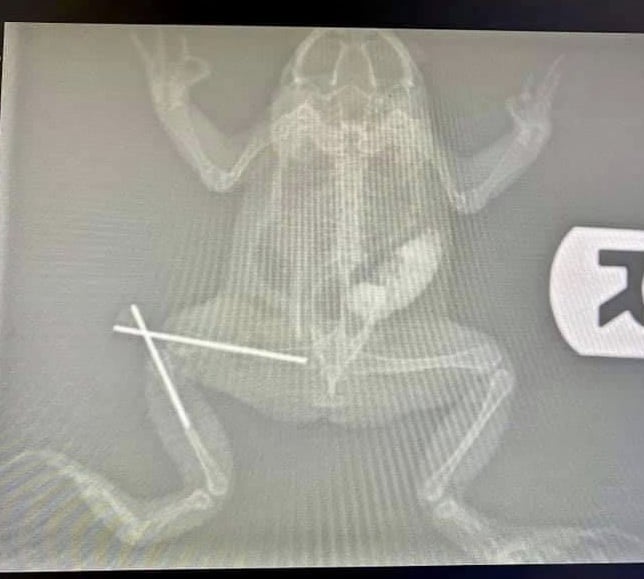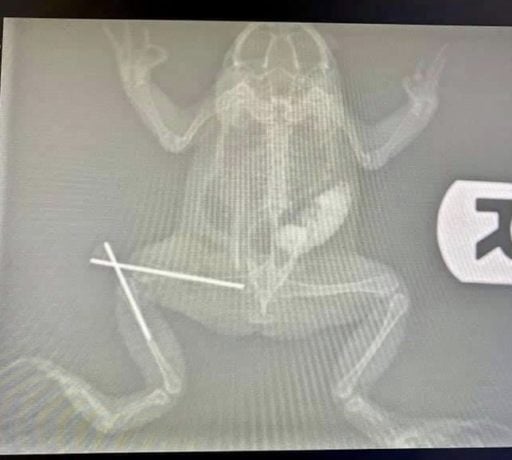 "This experience GREATLY exceeded my expectations. I had so much fun learning about everything in this course. I instantly fell in love!"
"This far outweighed my expectations – which is saying something since I know Loop programs are always amazing! This was a once in a lifetime experience." 
"The whole raptor team was so helpful, accommodating, and they KNEW their stuff! I loved learning from them every session!"
"Both Dr. Jorge and Sarah were so helpful and always were so open to answering all questions. They were both extremely passionate about what they do, making the internship and learning more enjoyable."
Real-time cases will screen exotics for: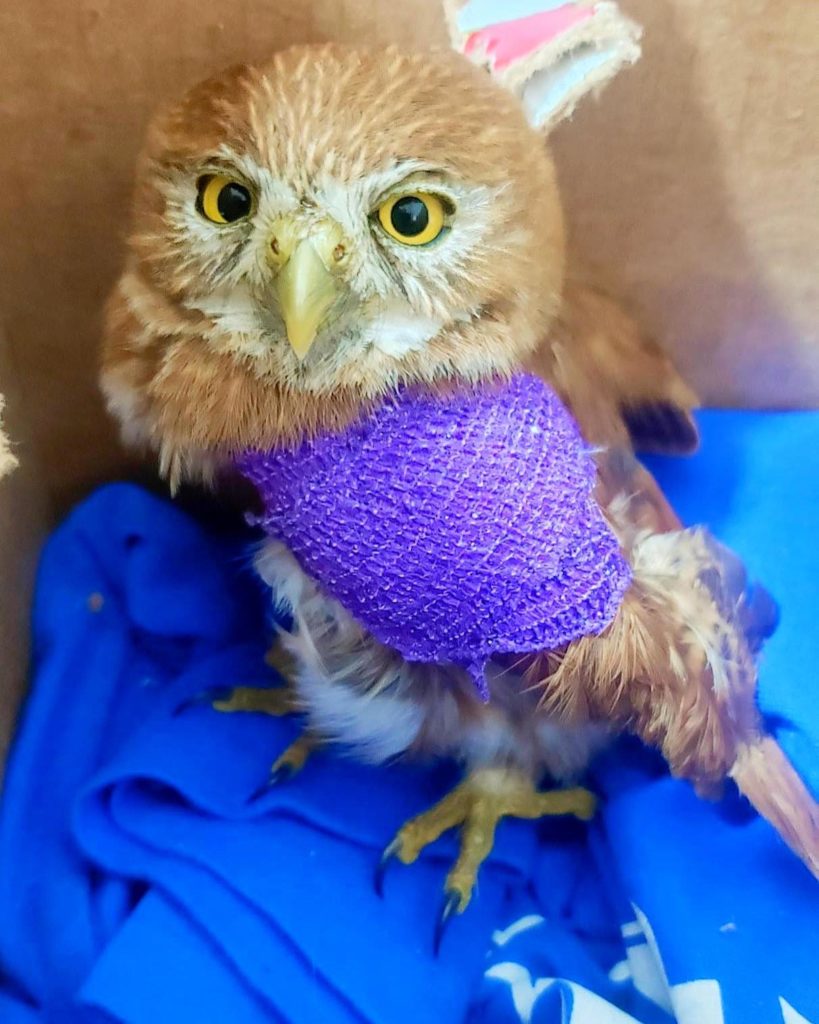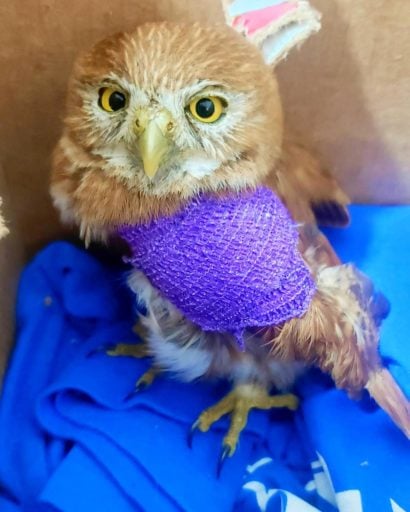 …and SO much more! 
Interns will participate in physical and orthopedic examinations, screenings, and diagnostic workups of exotics, with a focus on avian medicine. Other small exotics may include lizards, rats, snakes, rabbits, coatis, frogs, squirrels, or any other patients to the clinic during the internship period. This internship takes place at a real, working Belizean clinic!
During the final session, student's knowledge will be assessed through a final examination and skills demonstration. Interns who pass the final exam (which you will be prepared to do if you have attended all sessions) and successfully demonstrate their skills will be certified in their successful completion of the "Veterinary Goniometric Assessment" training by Loop Abroad.
Each student will receive a goniometer by mail to practice for their certification assessment.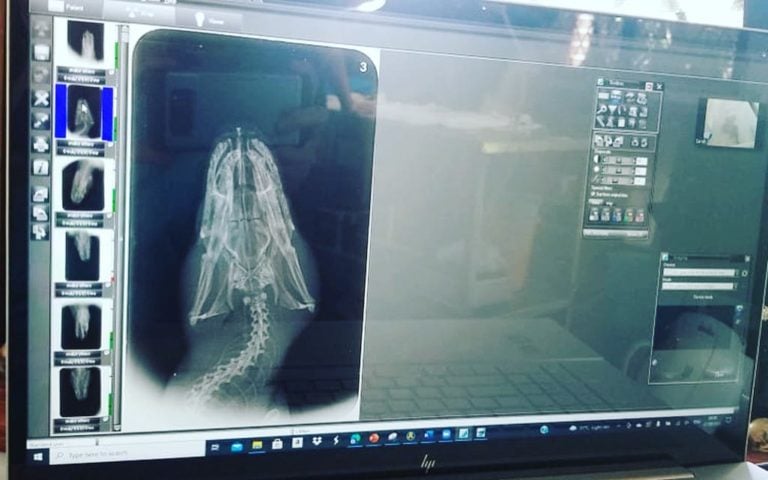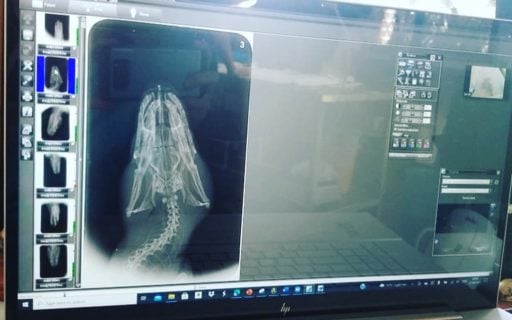 Dates, Meeting Times, And Deadlines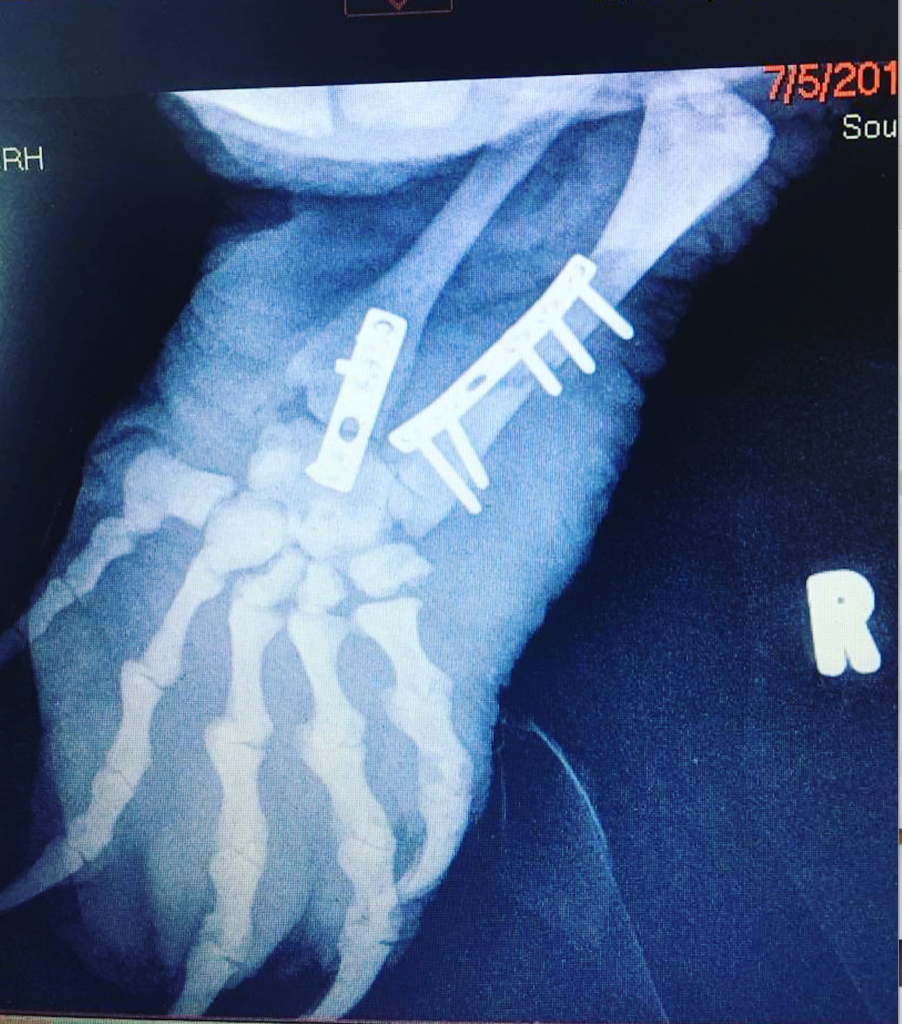 Course Dates: Next dates have not yet been announced – to be notified when this program opens, please email [email protected]
Note: If you cannot attend all live sessions or have schedule conflicts with certain hours, all sessions will be recorded so that you can watch anything you missed.
Each week, you'll be working with, learning from, and shadowing the veterinary team by video call at the times above. All interns can ask questions and get one-on-one mentorship.
Enrollment is rolling and sessions will close as soon as they fill. If a fellowship session is still listed here, there are still positions available.
Internship Tuition
Since many students have had difficulty finding shadowing or volunteer experiences due to COVID-19, we are heavily discounting tuition to help students meet their goals.
| Fellowship | Full Tuition |
| --- | --- |
| 4-week internship (40 hours) | $1495 $1095 |
University credit is not offered with this internship.
There are no additional readings, technology subscriptions, or course materials you have to purchase to participate in this fellowship.
The Gilman Scholarship could fund $5000 of your tuition and the deadline is March 1, 2022, at 11:59 pm Pacific Time!
See the official website for the latest details and read about Loop Abroad students who have received this scholarship. If you are a US citizen receiving a Pell Grant and currently enrolled in college or university, we encourage you to apply for this scholarship!
What do I need to enroll? Students may apply from anywhere in the world. You must be fluent in English and have internet fast enough for a video call (minimum 1Mbps) and a computer with video playback, microphone, and sound. No experience with veterinary medicine is required.
Scholarships
There are lots of ways to help fund your online and travel programs with Loop Abroad, and we are here to help!
Scholarships are a terrific way to cover some or all of your tuition for a Loop Abroad program. When you look for scholarships for pre-vet programs, you need to look at all your options!
Benjamin A. Gilman International Scholarship:
The Gilman Scholarship could fund $5000 of your tuition and the next deadline is March 9 at 11:59 pm Pacific Time!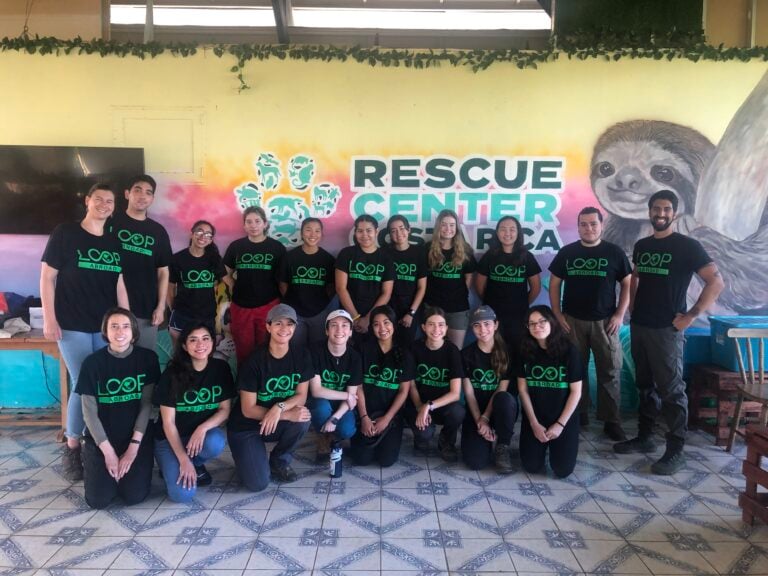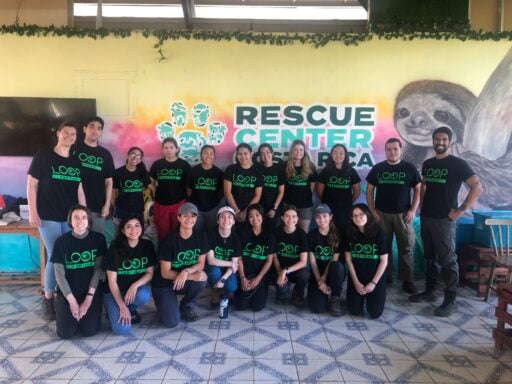 The Gilman Scholarship was designed to help students of limited financial means have the opportunity to study abroad – online or in-person. Nearly a third of applicants are awarded the scholarship! This is a great opportunity to help cover your tuition.
Students can receive up to $5,000 for travel or virtual programs. The scholarship can be applied to any of our online programs, to our semester programs, or one of our 2-week programs.
Along with their application, students must submit two essays, the Statement of Purpose Essay, and the Community Impact Essay. Students must also upload their transcripts (unofficial or official). For more information on the application guidelines, please click here.
See the official website and read about Loop Abroad students who have received this scholarship. If you are a US citizen receiving a Pell Grant and currently enrolled in college or university, we encourage you to apply for this scholarship. The March 2023 Deadline application will open in mid-January 2023 for applicants whose in-person programs or internships start between May 1, 2023 to April 30, 2024. This cycle encompasses Summer 2023, Fall 2023, Academic Year 2023-2024, and Spring 2024 programs or internships. The application deadline is Thursday, March 9, 2023 at 11:59pm Pacific Time, and the advisor certification deadline is Thursday, March 16, 2023.
Loop Abroad Dr. Erica Ward Scholarship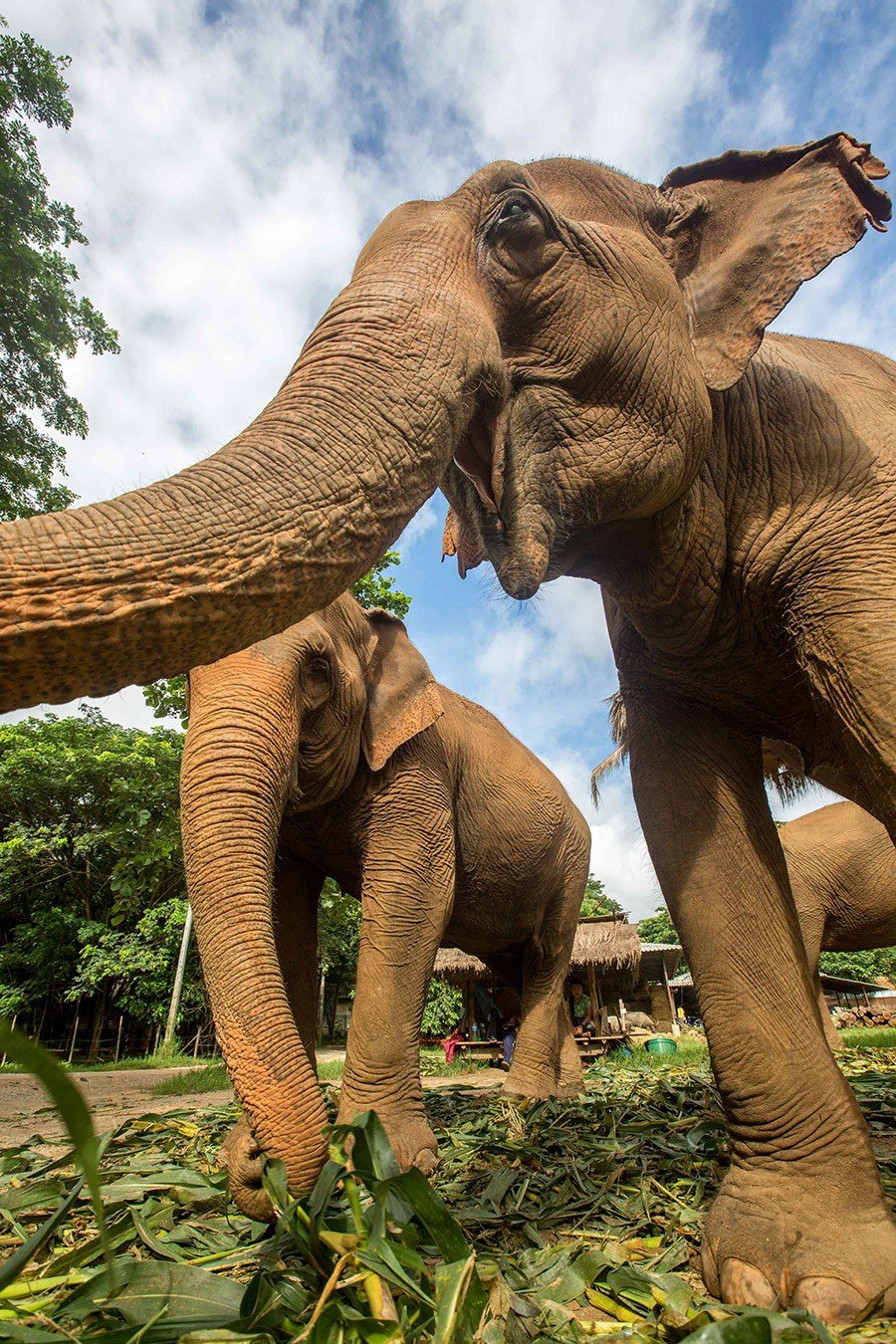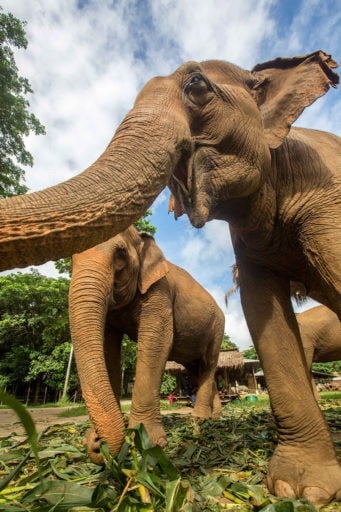 Loop Abroad is offering one FULL TUITION scholarship to cover one travel program (up to 2 weeks) of your choice.  Applications for 2023 are now CLOSED. Applications for 2024 will re-open in January 2024. We're proud to add this to the list of scholarships for pre-vet programs.
Who can apply: This scholarship is open to all students age 18 and over. You do not have to be a US Citizen. You do not have to be currently in school. 
You do not have to complete an application to Loop Abroad in order to be selected for the scholarship. The scholarship winner must be able to complete the Loop Abroad enrollment paperwork, requiring a doctor's signature, and must meet all safety requirements of program enrollment.
Note: if you have already applied to Loop Abroad and been accepted, you can still apply for this scholarship. If you have made any payments toward tuition and later receive the scholarship, your payments will be refunded.
Criteria for selecting the scholarship recipient: 
We will consider financial need, commitment to conservation and/or animal science, academic performance, and ability to be a positive team member as factors in our decision. We are not looking for the applicant with the highest grades or the most animal hours. We are not looking for the applicant with the saddest story. We are looking for a student who embodies Loop Abroad's values of teamwork, commitment to a cause, and hard work, and for a student who would not be able to otherwise afford Loop Abroad tuition (whether because of household income or recent change in circumstances).
Scholarship details:
This scholarship covers tuition to one Loop Abroad program with a duration of 1 to 2 weeks in the summer of 2023. It is not transferable to other individuals or future semesters. It does not include airfare, travel or medical insurance, passport, college credit fees (optional), visa (if required), or any optional incidentals during your program. Please understand that a full tuition scholarship does not make travel completely free: passport, airfare, and other expenses depend on the program location.
Once a scholarship winner is chosen, the winner will need to complete full application paperwork for Loop Abroad. The winner must then also complete the enrollment paperwork, which includes waiver forms and a medical form signed by a doctor indicating that you are able to safely participate in a travel program.
The scholarship winner agrees that Loop Abroad may publicize the awarding of the scholarship, including the recipient's information such as name and current university. The scholarship winner will be subject to all regular rules of participating in a Loop Abroad program.
How to apply:
To apply, you must complete the following three steps:
Apply for the Loop Abroad Dr. Erica Ward Scholarship here. The application requires a copy of your proof of household income (such as last year's tax return).
Follow @LoopAbroad on Instagram (instagram.com/loopabroad) and make an Instagram post about the program you're hoping to join, tagging @loopabroad and #loopabroad in the post. You do not need to mention that you have applied for a scholarship.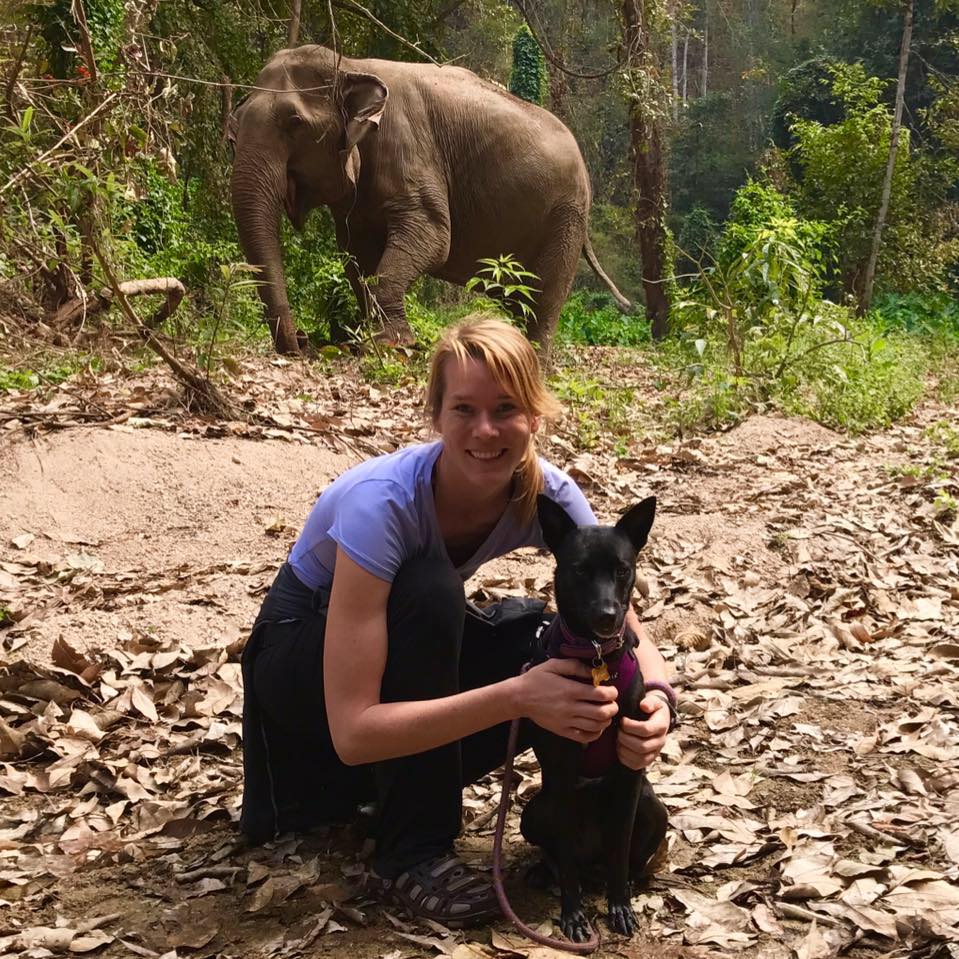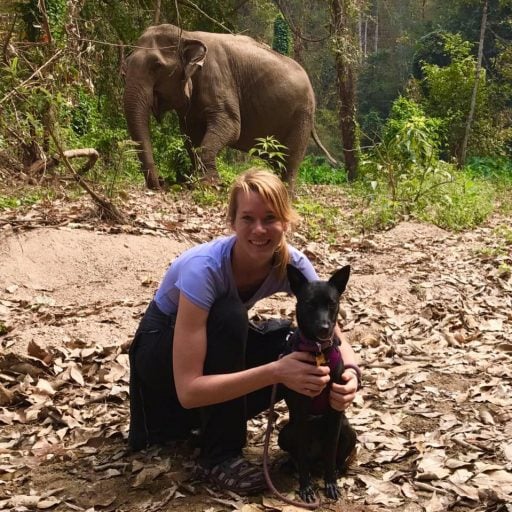 Why is it called the Erica Ward Scholarship? Dr. Erica Ward is our Academic Director. We believe that she embodies the values we are seeking in our scholarship applicants: she is passionate, dedicated, hard-working, and driven to make the world a better place. Dr. Ward consistently strives to find ways that Loop Abroad can support projects in need and help its students and alumni have fulfilling academic opportunities. We have decided to name this scholarship after her to honor her continued commitment to her values and purpose. (PS – She isn't dead. Please don't write your essay about honoring her legacy. She is very much alive and still working here. If you are a finalist for the scholarship, she will read your essay.)
Details:
The scholarship will be credited toward tuition for the winning student toward the Loop Abroad program of their choice.
The scholarship is non-transferable. If the student cannot attend, the scholarship will be void – it is not a cash prize and cannot be paid as such. Applicants must be over the age of 18. Citizens and residents of any country may apply.
ALL PARTICIPANTS IN LOOP ABROAD TRAVEL PROGRAMS MUST BE VACCINATED AGAINST COVID-19. All participants are subject to other COVID requirements, such as providing a negative COVID test taken within the 2 days prior to travel. If you are unable to meet these requirements, you may use your scholarship toward a Loop Abroad online program of your choice within the 2023 calendar year.
Loop Abroad reserves the right not to grant a travel scholarship for the 2023 year if there are no qualified applicants who have applied by the deadline.
The Gilman-McCain Scholarship: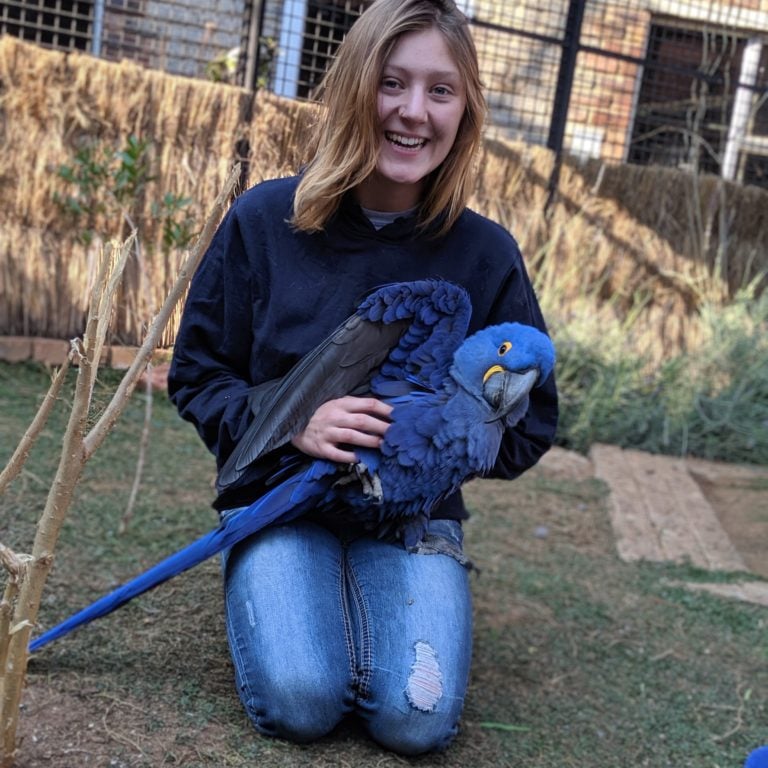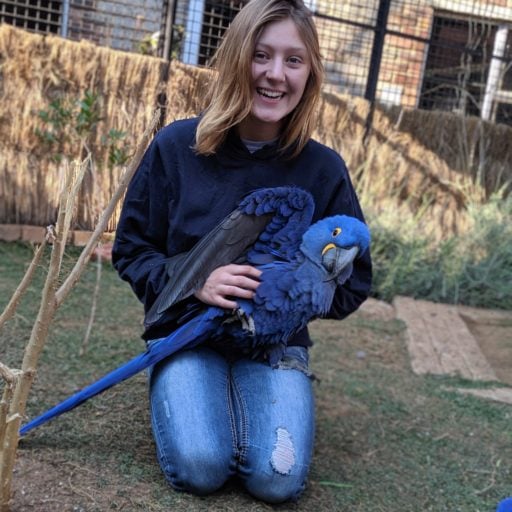 The Gilman-McCain Scholarship is a congressionally funded initiative of the Bureau of Educational and Cultural Affairs at the U.S. Department of State and named after the late senator John S. McCain from Arizona.
This scholarship is open to US citizen undergraduate students who are child dependents of active duty service members and receive any type of Title IV federal financial aid. Students can receive awards of up to $5,000 for 2+ weeks of international travel or online programs. The scholarship can be applied to any of our online programs,  semester programs, or 2-week travel programs.
The deadline for this scholarship is March 9, 2023.
Freeman-Asia Scholarships: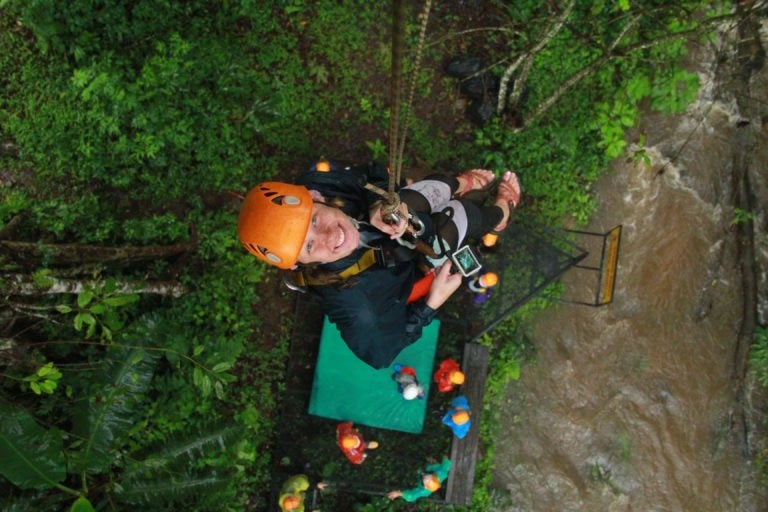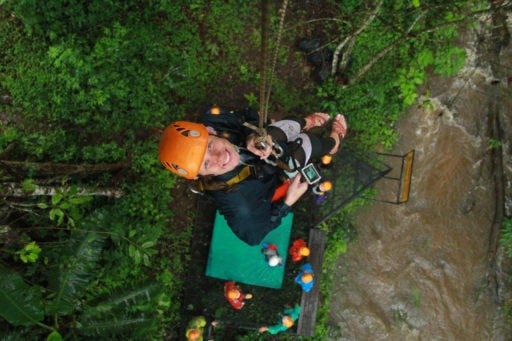 The Freeman Awards for Study in Asia (Freeman-ASIA) provides scholarships for U.S. undergraduate students with demonstrated financial need to study abroad in East or Southeast Asia. This scholarship is open to both US citizens and permanent residents who are undergraduate students at a two-year or four-year college or university.
Recipients can receive up to $3,000 in awards for summer programs. This scholarship can be applied to our Thailand programs for 2+ weeks.
In order to apply, students must fill out an online application. Read the scholarship instructions here and the eligibility requirements here.
All student applications for Academic Year 2023-2024, including the following terms: Summer 2023, Fall 2023, Academic Year 2023-2024, Spring 2024, and Calendar Year 2024, are expected to open in February 2023.
The Fund for Education Abroad: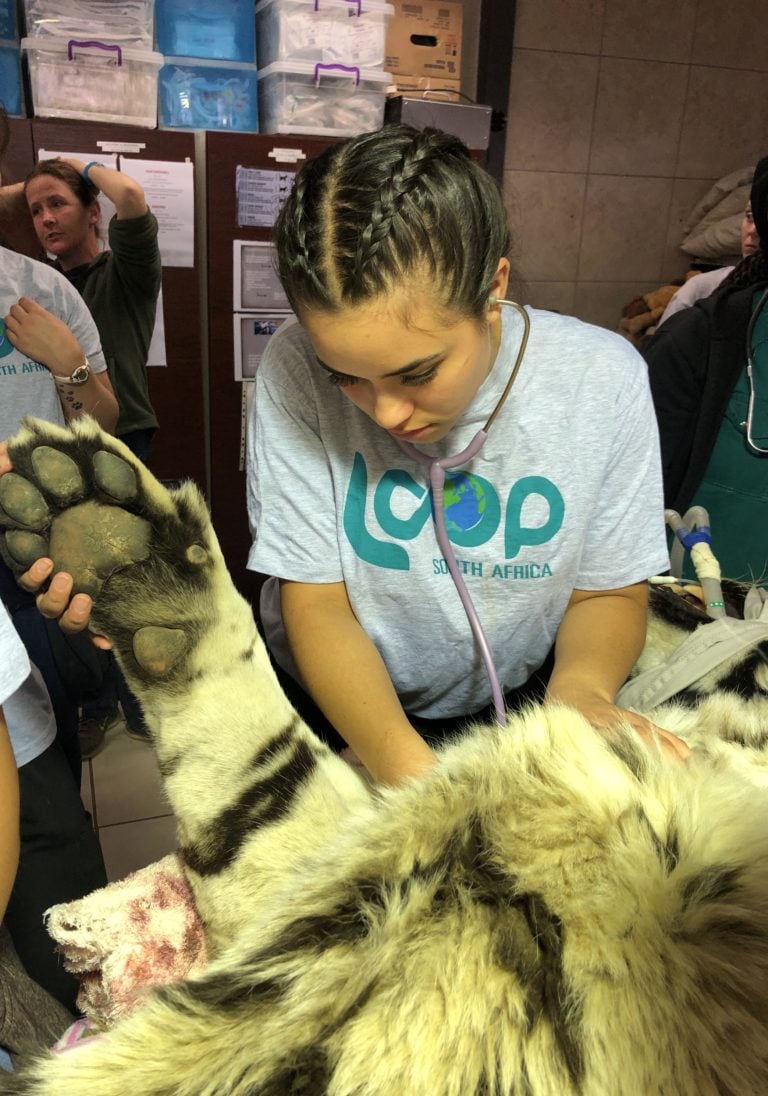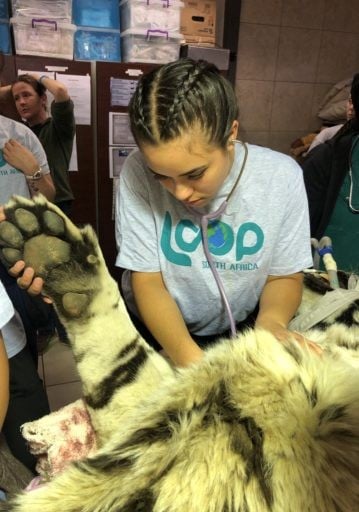 The Fund for Education Abroad (FEA) invests in promising students with financial needs who wish to study abroad. Potential applicants who meet our eligibility requirements may participate in any international education program that meets their academic objectives.
This scholarship is open to US citizens or permanent residents currently enrolled as an undergraduate at a college or university in the US. Scholarships range from $1,250 – $10,000.
Along with their application, students must submit a financial aid form (filled out by the financial aid office at their school), one recommendation letter, and a copy of their unofficial transcript.
Applications for Spring 2023 (programs from January- May) are due by September 15, 2022 at 12pm (noon) EST. Students may review the scholarship and application instructions here.
Scholarships of note that you can apply for through the Fund for Education Abroad include:
The Hiliary Echo Douglas Memorial Scholarship – for students studying abroad in Southeast Asia
Boston Area Study Abroad Association Scholarship – for students with schools in Massachusetts, Maine, Vermont, New Hampshire, Rhode Island, or Connecticut.
Rainbow Scholarship – For LGBTQI students that participate in a high-quality, rigorous education abroad program.
Malú Alvarez Global Access Scholarship- Five scholarships for semester-long programs to be awarded for study in any country.
NAFSA Tamara H. Bryant Memorial Scholarship– These funds are awarded to African-American undergraduate students in the United States who hope to study abroad.
Gateway International Group Education Abroad Scholarship- Scholarship awarded to those who are first-generation college students, or those whose home or college of study is in Kentucky.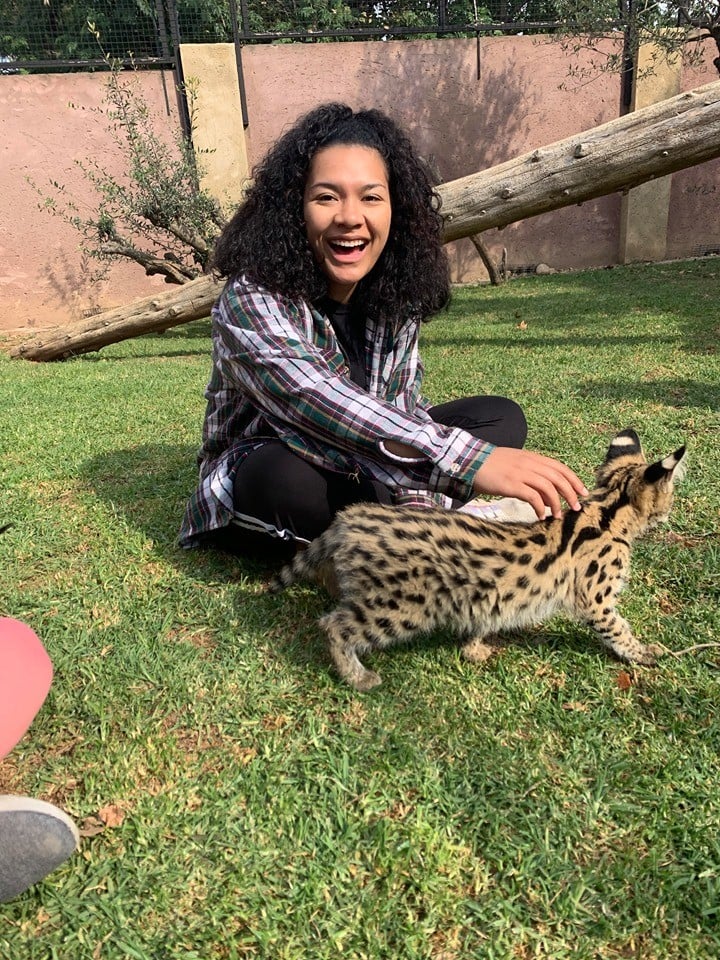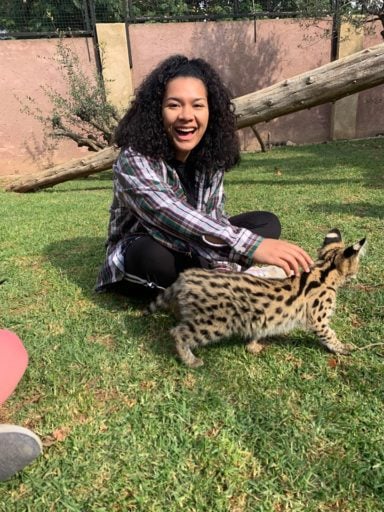 SeniorCare.com Aging Matters Scholarship
SeniorCare.com continues to bring more awareness to the key issues we face as an aging population. For the 8th consecutive year, we will be awarding an annual college scholarship to an individual that best demonstrates to us why "Aging Matters" to them. A $1500 scholarship will be given annually to a selected college student that currently cares for an aging loved one, works within the senior community, or intends to pursue a career that will have an impact on the elder population. Any existing student (or incoming freshman), in good academic standing, at a 2 or 4-year accredited college can apply for this scholarship. The recipient will demonstrate a unique and admirable understanding and desire to show us that "Aging Matters" to them.
All applicants can get more information and apply online here. Applications are due May 15, 2023.
First Trip
FirstTrip.org offers scholarships for students who are studying abroad for the first time. At the time of writing, Thailand, Costa Rica, and Belize programs would be eligible for these $1,500 scholarships. Find out more and apply at FirstTrip.org. Applications are rolling and suggested to be submitted at least 3 months before your program. They also have funding available for passports ($130) as well as some other supplemental awards.