Applications are open for Summer 2023!
Spend a whole month in beautiful Costa Rica working with dogs, dolphins, and victims of wildlife trafficking in this special 4-week program.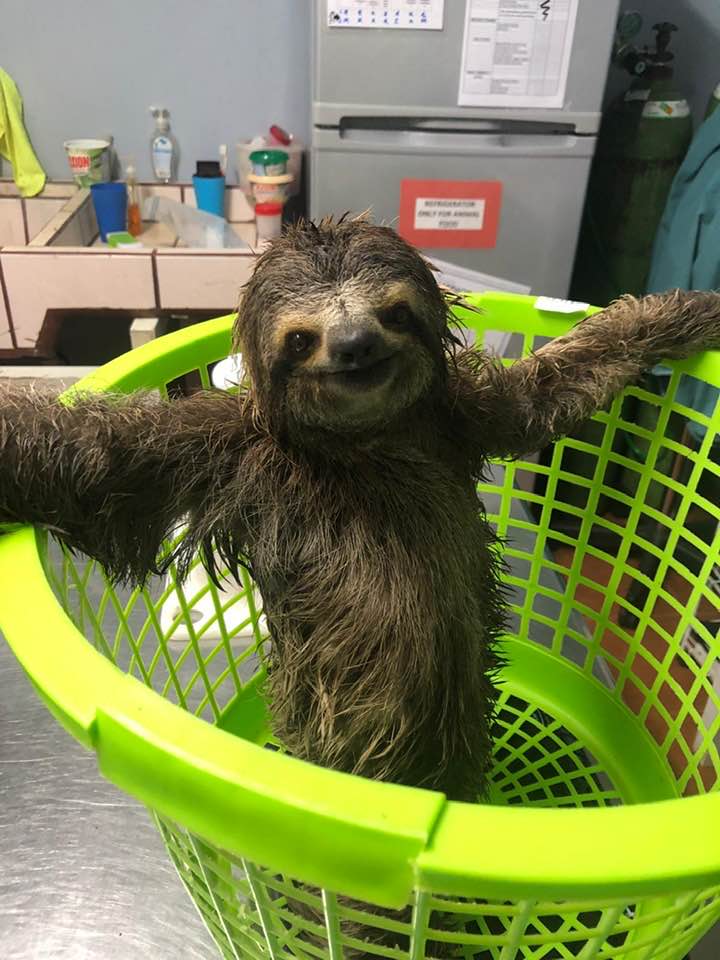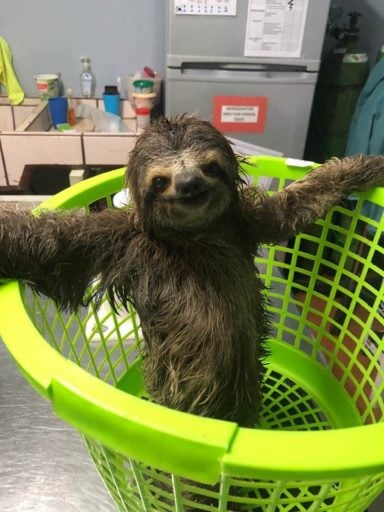 Combine two of our popular programs to spend a full month exploring Costa Rica from the jungle to the city to the coast. For one-half of the program, you'll work alongside veterinarians and researchers whose job is to teach you so you can learn and practice new skills while helping animals in need. Work in a dog shelter or a dog clinic and learn clinical skills including blood draws, suturing, skin scrapes, and assisting in spay and neuter surgeries. Spend one week living at a dolphin research facility learning doing boat-based and lab research on dolphin health and behavior. Your program will also include fun exploration and cultural activities, including ziplining and touring beautiful natural sites.
The other half of the program is based at a wildlife rescue center located on the west coast of Costa Rica that rehabilitates, reintroduces, and cares for animals who are victims of wildlife trafficking or who otherwise need care. In addition to learning about the animals of Costa Rica and their conservation and care in the sanctuary and veterinary clinic, you'll also get a chance to explore the famous Manuel Antonio National Park on the mid-program weekend.
Who It's For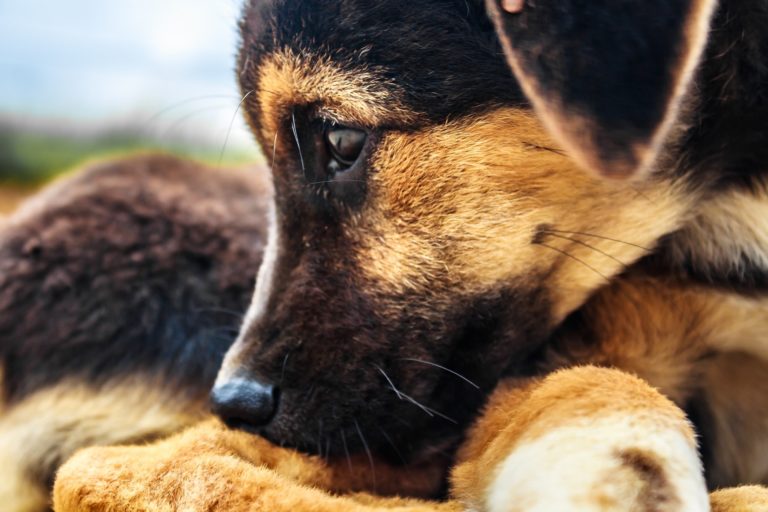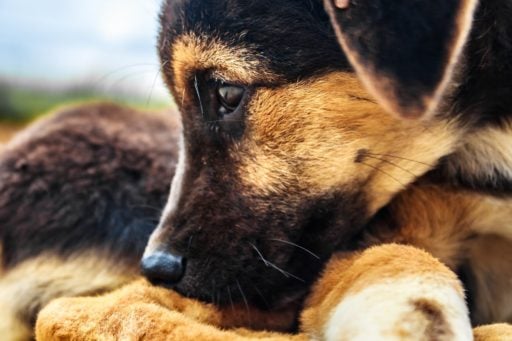 This program is designed for university-aged students who are interested in becoming veterinarians or working professionally with animals. Participants must be at least 18 years old. Most are 18 to 25, but we also accept full-time undergraduates over 25.
There are no pre-requisites for this program. You do not need to be in school currently to apply. Individuals of any nationality may apply.
Applicants should be comfortable working with animals and getting their hands, and everything else, dirty. You must be able to swim (no special advanced swimming skills are required.) This program can accommodate a maximum of 10 participants per session.
Highlights
Study and research wild dolphins

Assist in dog neuter surgeries

Learn and practice small animal clinical skills

Discover what it's like to be a vet in the tropics

Live in the Costa Rican rainforest
Care for sloths, kinkajous, monkeys, parrots, and other Costa Rican animals
Research and create enrichments for monkeys
Perform veterinary labs such as coprological exams and necropsies
Help to provide free pet care and spay and neuter surgeries for locals (when available)
Enjoy a fun weekend of exploring Manuel Antonio National Park, where you might see two-toed and three-toed sloths, howler monkeys, squirrel and spider monkeys, coatis, pacas, and anteaters in the wild
Learn and practice veterinary Spanish (no experience required)
Dates open for applications
May 14- June 10, 2023 waitlist only
June 25- July 22, 2023
These program sessions are covered by Loop Abroad's COVID-19 100% Tuition Refund Policy. If a program is canceled by Loop Abroad due to COVID-19, we will refund 100% of any program tuition you have paid (including the deposit).
*Subject to 1 days +/- on the schedule, includes travel days*Dates indicate the dates on which you will arrive to and depart from San Jose, Costa Rica. This program does not have a group flight – you will be asked to book your flight to arrive and depart within a travel time window on the arrival and departure dates. In-country airport transfer is provided. Loop Abroad reserves the right to cancel any program at any time; in case of such cancellation by Loop Abroad, all payments will be returned in full.
Why Two Programs is Better than One
Our Costa Rica 4-Week Experience combines two popular programs: Costa Rica Shelter Medicine and Dolphin Research and Costa Rica Pre-Vet Wildlife Medicine.
Spending a full month in Costa Rica allows students to maximize their time abroad and save money doing it. Not only is supervision and transportation between programs provided for a seamless transition, but Loop is discounting each program by $100 for a total of $200 off tuition costs. Plus, you'll get FREE college credit for both programs (normally $499) and will only pay for airfare once!
Tuition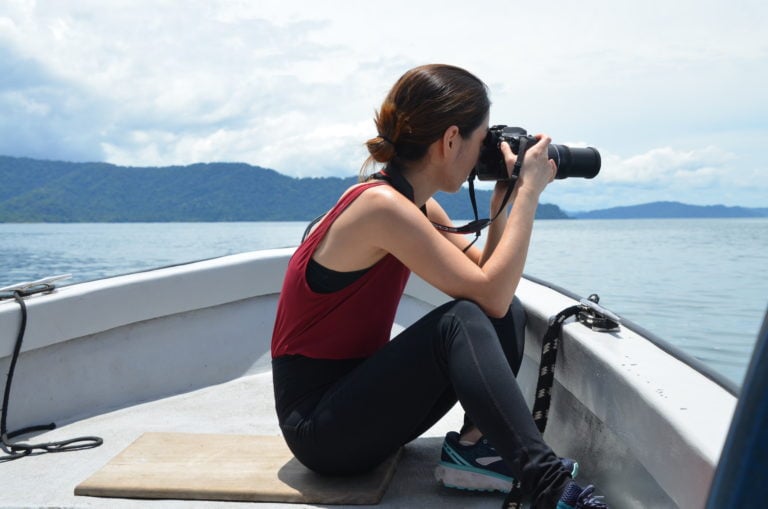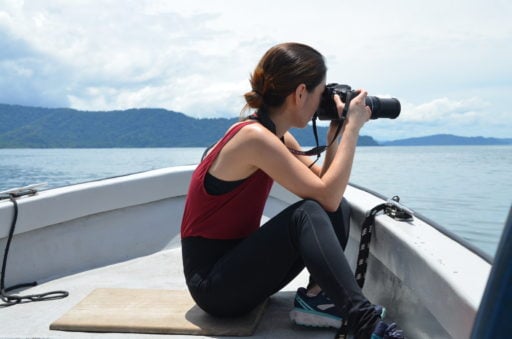 Tuition is $8,700 $8500 – SAVE $200 with this 2-program combo versus a single program
Tuition does not include international airfare. Tuition includes all program activities, all in-country transportation, and all program housing and meals.
Interest-free payment plans are available. Current college students may be able to use federal financial aid toward their tuition. Your space is not held until your $2,000 deposit (credited toward tuition) is paid.
Your tuition helps to support the partner projects where you will be working and studying.
Courses and Hours
You can receive 5 credits from the University of Findlay for this program at no additional cost to you. Loop Abroad can also assist you in working to get credit directly from your school.
This program is created with students who may want to apply to vet school in mind. For your application to vet school, the program provides approximately the following hours: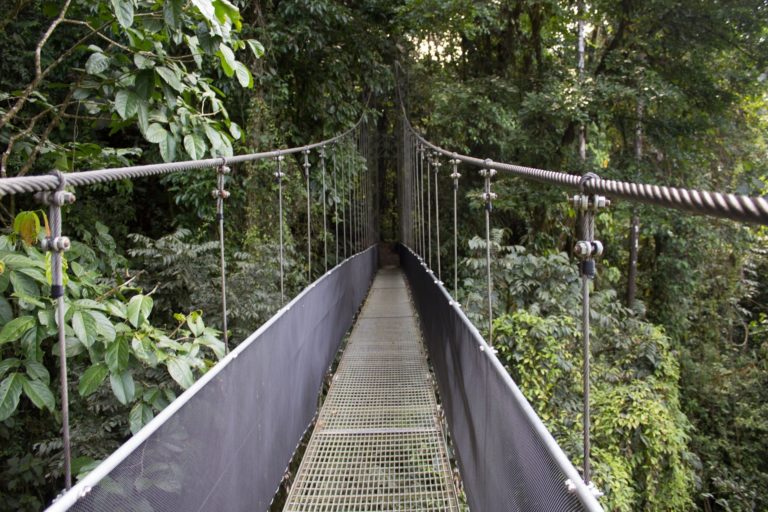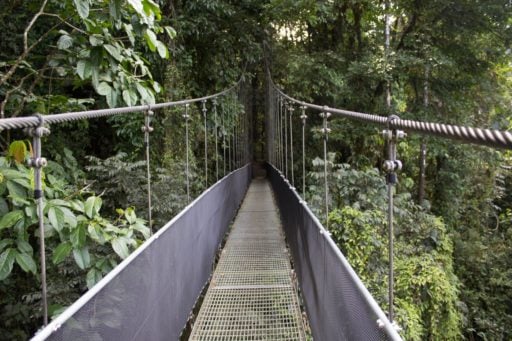 Veterinary Hours: 100
Research Hours: 40
Service Hours: 150
Students can calculate their own record of hours for their VMCAS or other applications.
The strongest veterinary recommendation letter is from a vet who has known and worked with you for at least a year. However, you will have a chance to build a relationship with your Loop Abroad teaching vet who may be able to write you a recommendation if you impress them with your performance and are able to build on your experience after your program.
You will receive a certificate for 150 service hours upon program completion. You will be supervised by a teaching veterinarian in your classroom lectures, clinic time, labs, and animal activities – you can calculate your vet hours based on your actual experience, but we estimate 100-110 veterinary hours.
All dolphin project photos by Yuval Amir.
COVID and Safety
All participants will need to be fully vaccinated for COVID-19 (which may include boosters if eligible). All participants will adhere to the Loop Abroad COVID policies of testing yourself for COVID-19 within 2 days prior to travel, reporting symptoms if they arise during the program, masking or testing if asked to by staff, and isolating if you test positive.
If a program is canceled by Loop Abroad due to COVID-19, we offer a full refund of all tuition paid, including the deposit.
What if my program isn't cancelled, but I can't travel for personal reasons?
We understand that sometimes even though a program is not cancelled, an individual participant may be unable to travel due to illness or other personal reasons. In addition to our refund policy, if you must cancel your program enrollment less than 35 days before travel, for any reason at all, you can replace your program with the following virtual package.
This package includes 5 university credits from Iowa Wesleyan University (if you successfully complete the courses) and has a retail value of $5,080.
This offer is valid for cancellation of travel programs between 35 days and 1 day before the program begins, when no refunds are available for participants cancelling their travel. One virtual package available per participant; non-transferable. A participant cancelling their enrollment more than 35 days prior is welcome to select this option over their refund if they so choose.
Itinerary
This itinerary is subject to change, but should give you a good overall program feel. Above all else, we want to keep you safe during your program and minimize your risk of exposure to COVID-19. We can help to do that by:
Requiring students and staff to wear face masks at all time and to use hand sanitizer regularly

Providing housing that is only for Loop Abroad students and staff

Providing private transport from and to the airport that is only for Loop Abroad students and staff

Limiting travel during the program – all weekday portions of the program, including housing and meals, take place at the wildlife center

Keeping our fun weekend excursions outdoors
Week 1 and 2 – Rescue Center, San Jose
You will arrive in San Jose on Sunday and meet your group. We will then travel together to the wildlife center (We will advise you on what time to arrive if you'd like to minimize waiting time to meet your group.)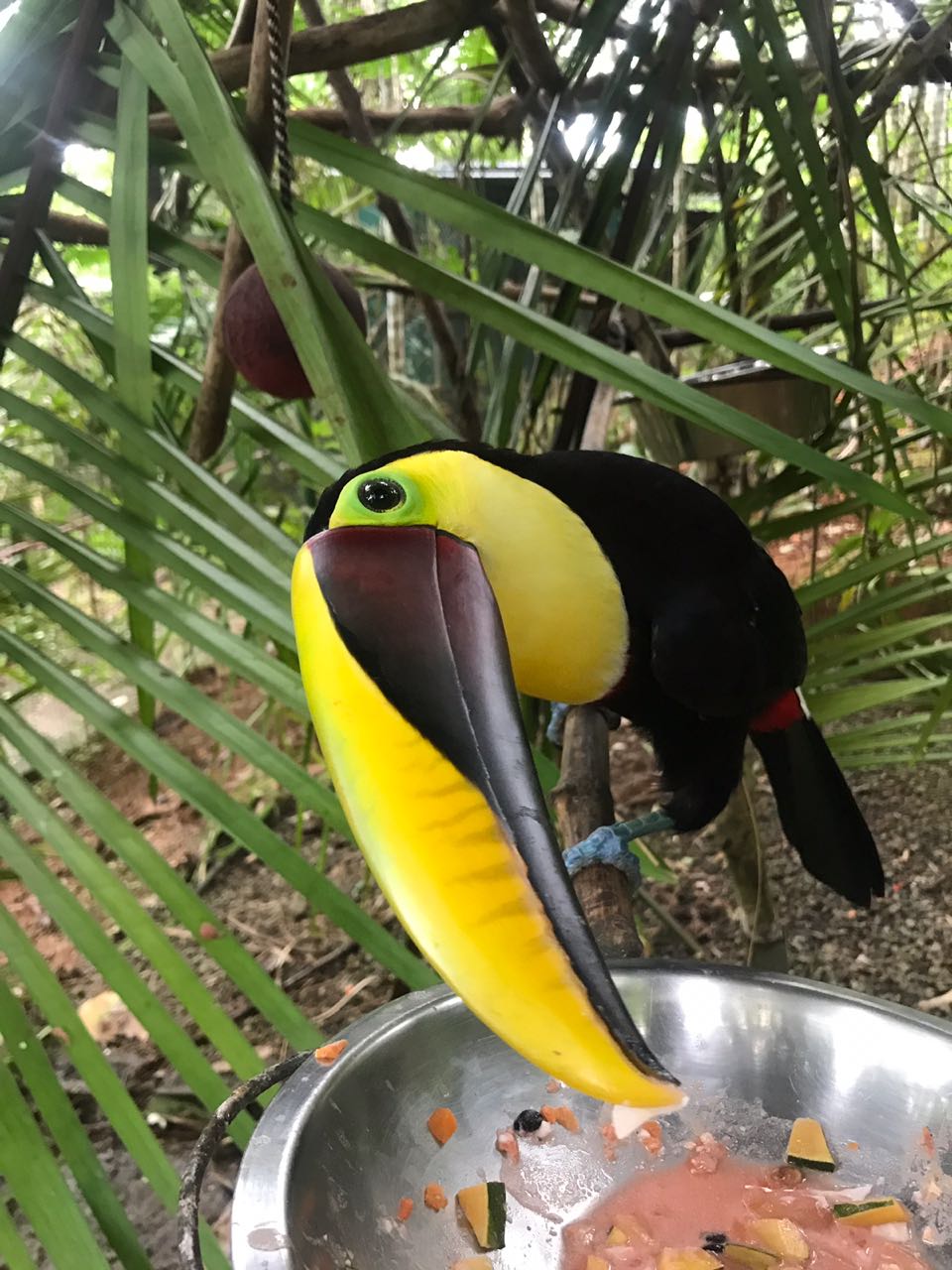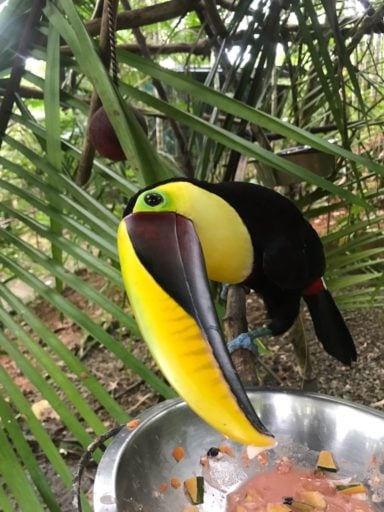 We will have the day to get oriented and learn the ins and outs of our new home for the next two weeks. Starting Monday morning, your weekdays will be full with a combination of:
Learning from and shadowing the vet in the wildlife clinic

Working with your Loop Abroad teaching vet in the lab, in learning activities from blood pathology to necropsies

Helping to keep the center running with work such as preparing animal meals

Veterinary lectures from your teaching veterinarian so that you can learn everything you need to know about the animals who live on property 

Supplementary activities such as veterinary Spanish (note: our Spanish teacher may be joining us virtually depending on travel ability).
You will learn from your veterinarians and the local vet, both through lecture and labs. You'll work alongside the vets and facility staff to participate in rotations on the Animal Team, Sloth Team, Study/Enrichments Team, and Vet Team. 
In the evenings, we will cook dinner together relax as a group at our housing on-site. There is wifi and laundry facilities available.
We'll take a break and travel to Manuel Antonio National Park. This is a breathtaking place and really fun to explore, hike, and relax. You'll also get the chance to see a volcano, waterfall, hot springs, and more in beautiful Costa Rica. This excursion and all activities are included – we will return in the evenings to our housing. Overall, this program is a chance to explore wildlife medicine in Costa Rica while getting to see first-hand how a successful conservation project runs.
Week 3 – Dog Sanctuary and San Jose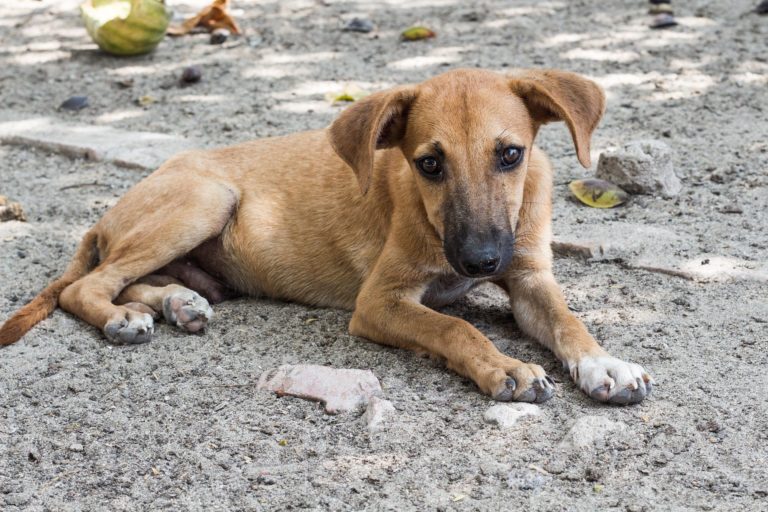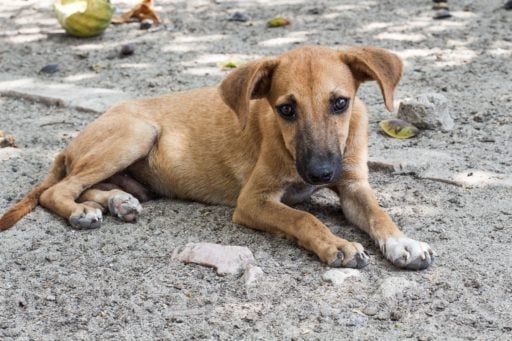 This program is divided into two weeks. In one week, students work with our staff vet to care for dogs at a dog sanctuary in a rural forest area outside of San Jose. Students will learn and practice clinical skills, including:
IM, IV, and Sub-Q injections and catheter placement

Blood draws, blood smears, and microscope skills

Sterile scrubbing and gloving

Instrument handling and suturing

Ear cytologies, skin scrapes, fecals, and other diagnostics

Calculating medication dosages and administering medication

Physical exams and stethoscope use

Canine neuter surgeries, anesthesia monitoring, and recovery

Identifying tropical diseases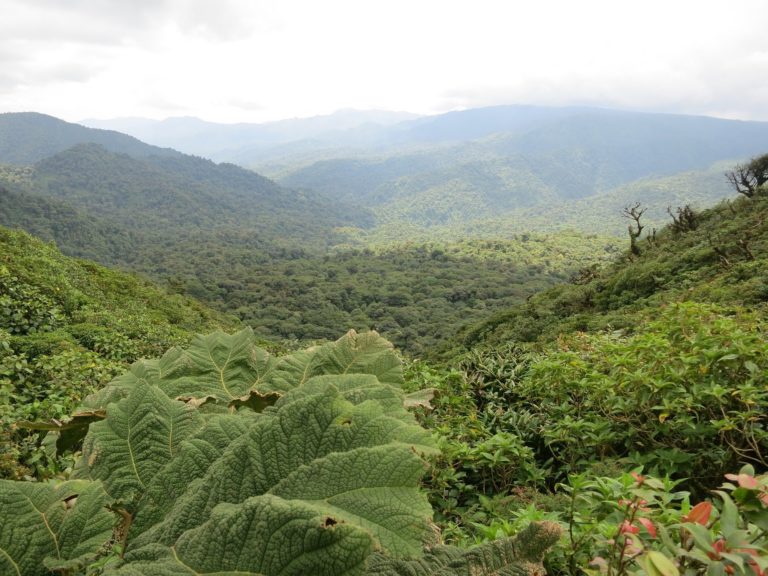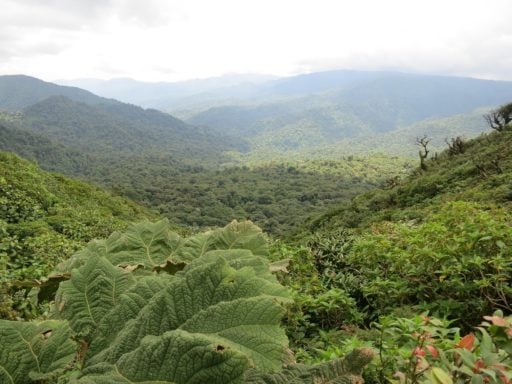 This week will also give you a chance to explore and learn a bit about Costa Rica, including
Students are in the examination room in small groups, assisting with procedures and surgeries and learning hands-on from the vet. Each day will have a lecture-style portion at the clinic and a chance to put the skills learned into practice helping animals in need, culminating in one to two surgery days at the end of the week.
Week 4 – Dolphin Research project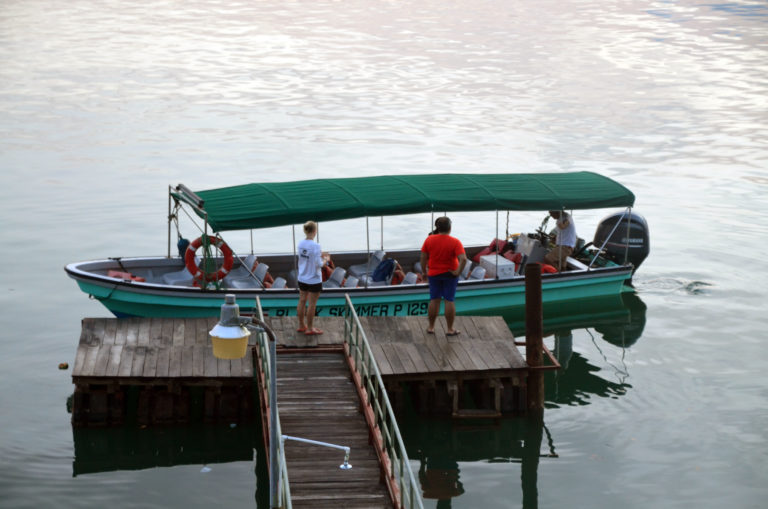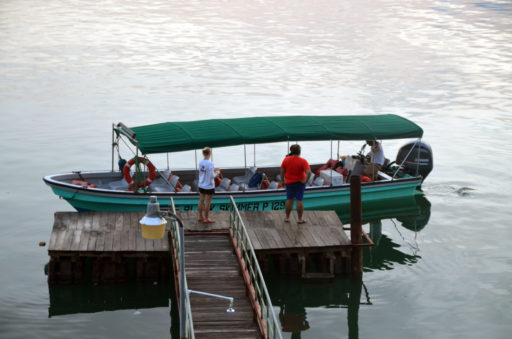 The other week is spent living and learning on the Gulfo Dulce on the Osa Peninsula, on the Pacific Coast about six hours from San Jose. This specially-designed research program gives you the opportunity to participate in ongoing research on wild dolphin populations in Gulfo Dulce. 
You will be trained in the on-site research methods and goals, and participate in on-boat research of wild dolphins and sharks. Your time will be split between the boat and the lab, where research includes examining photographic data for photo ID processing and image analysis, necropsies and shark dissections to analyze stomach contents, collecting and analyzing biometric data, and lots of behavior sampling tracking a known population of dolphins.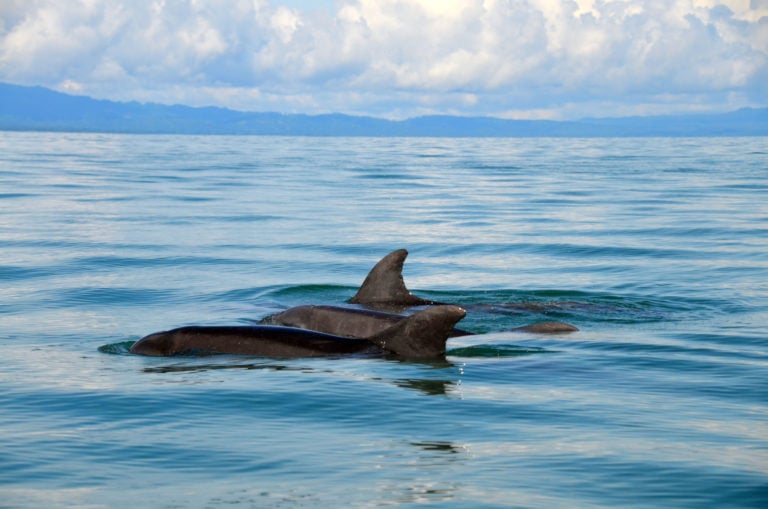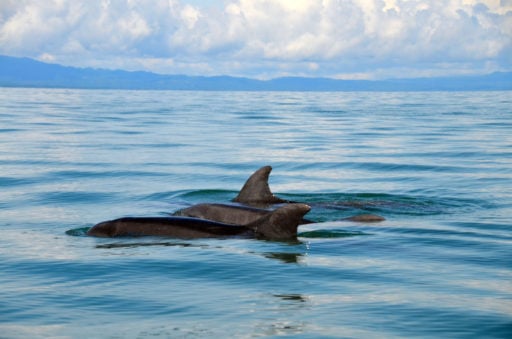 *Please note: swimming with the dolphins is not permitted, and there are no captive dolphins on-site. This is a wildlife research project. Gulfo Ducle is home to tiger sharks, stingrays, crocodiles, and mangroves, so while it is a wonderful area for marine research, free swimming in the ocean is not permitted for safety reasons. We will have opportunities to swim together in safe beach areas during the program.
Note: The order of weeks is subject to change.
Scholarships
There are lots of ways to help fund your online and travel programs with Loop Abroad, and we are here to help!
Scholarships are a terrific way to cover some or all of your tuition for a Loop Abroad program. When you look for scholarships for pre-vet programs, you need to look at all your options!
Benjamin A. Gilman International Scholarship:
The Gilman Scholarship could fund $5000 of your tuition and the next deadline is March 9 at 11:59 pm Pacific Time!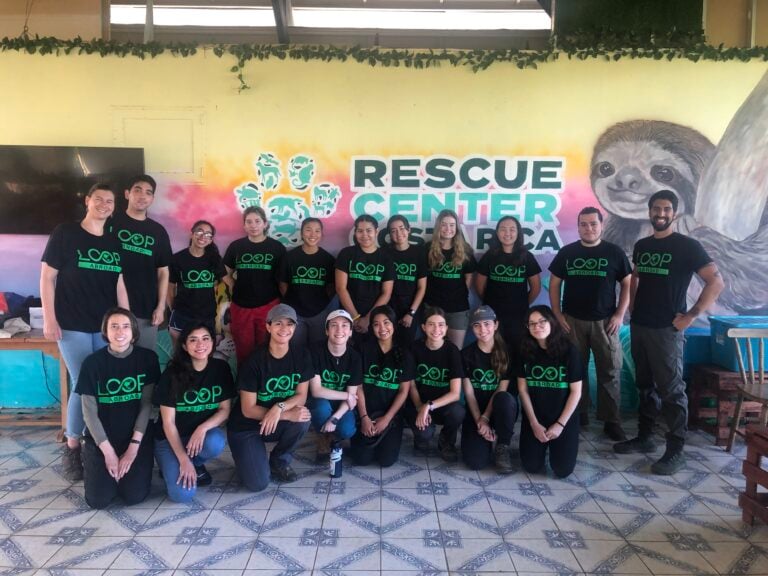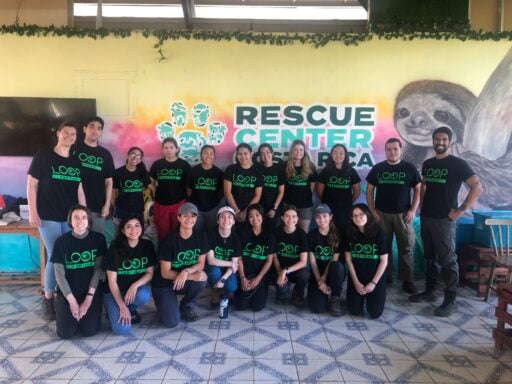 The Gilman Scholarship was designed to help students of limited financial means have the opportunity to study abroad – online or in-person. Nearly a third of applicants are awarded the scholarship! This is a great opportunity to help cover your tuition.
Students can receive up to $5,000 for travel or virtual programs. The scholarship can be applied to any of our online programs, to our semester programs, or one of our 2-week programs.
Along with their application, students must submit two essays, the Statement of Purpose Essay, and the Community Impact Essay. Students must also upload their transcripts (unofficial or official). For more information on the application guidelines, please click here.
See the official website and read about Loop Abroad students who have received this scholarship. If you are a US citizen receiving a Pell Grant and currently enrolled in college or university, we encourage you to apply for this scholarship. The March 2023 Deadline application will open in mid-January 2023 for applicants whose in-person programs or internships start between May 1, 2023 to April 30, 2024. This cycle encompasses Summer 2023, Fall 2023, Academic Year 2023-2024, and Spring 2024 programs or internships. The application deadline is Thursday, March 9, 2023 at 11:59pm Pacific Time, and the advisor certification deadline is Thursday, March 16, 2023.
Loop Abroad Dr. Erica Ward Scholarship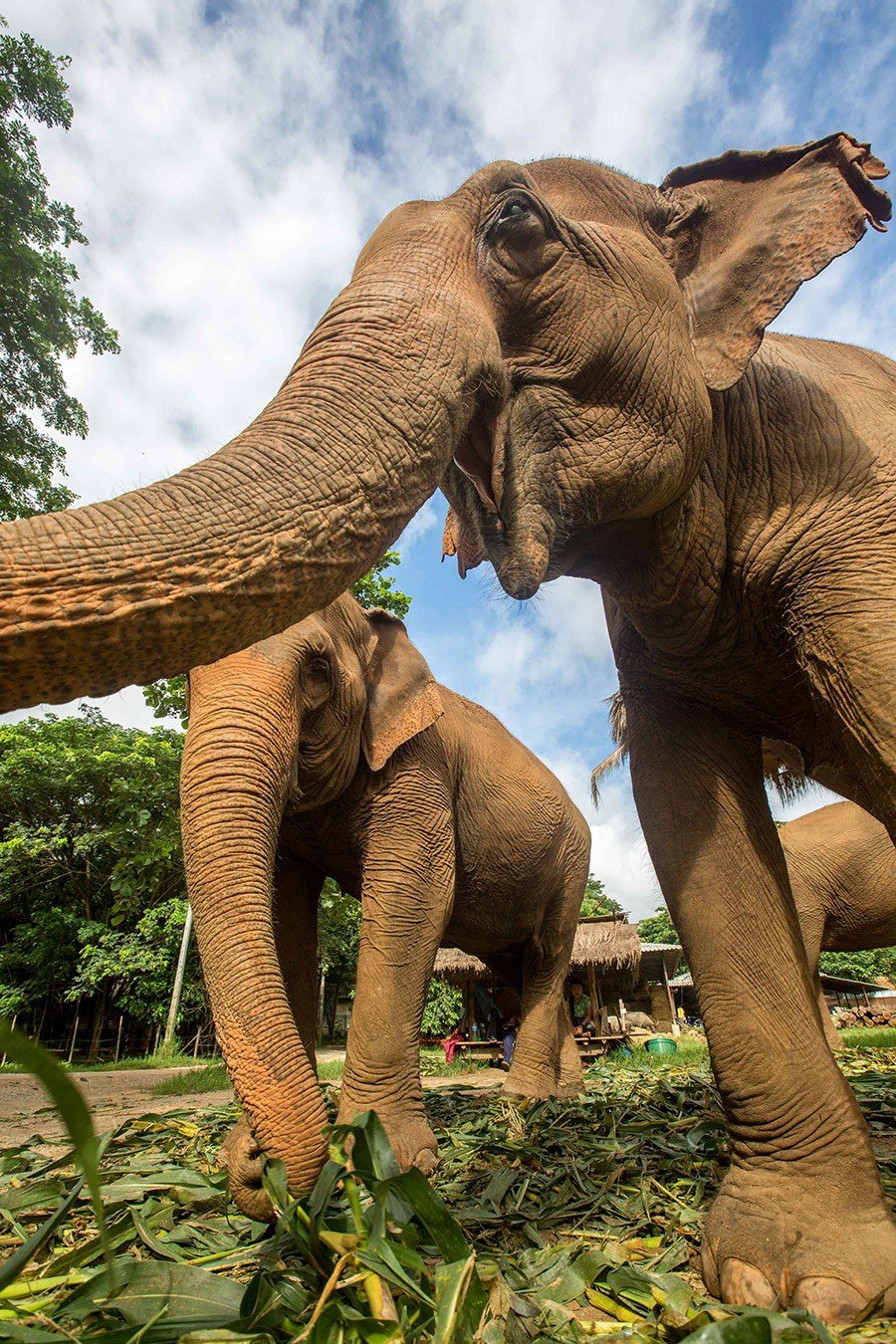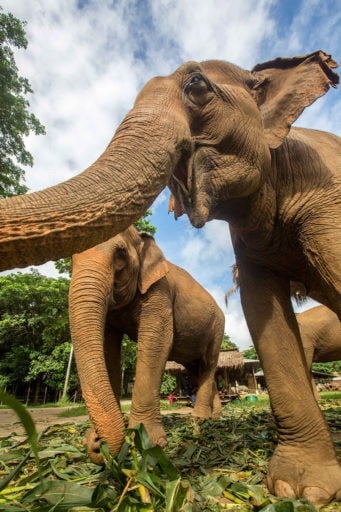 Loop Abroad is offering one FULL TUITION scholarship to cover one travel program (up to 2 weeks) of your choice.  Applications for 2023 are now CLOSED. Applications for 2024 will re-open in January 2024. We're proud to add this to the list of scholarships for pre-vet programs.
Who can apply: This scholarship is open to all students age 18 and over. You do not have to be a US Citizen. You do not have to be currently in school. 
You do not have to complete an application to Loop Abroad in order to be selected for the scholarship. The scholarship winner must be able to complete the Loop Abroad enrollment paperwork, requiring a doctor's signature, and must meet all safety requirements of program enrollment.
Note: if you have already applied to Loop Abroad and been accepted, you can still apply for this scholarship. If you have made any payments toward tuition and later receive the scholarship, your payments will be refunded.
Criteria for selecting the scholarship recipient: 
We will consider financial need, commitment to conservation and/or animal science, academic performance, and ability to be a positive team member as factors in our decision. We are not looking for the applicant with the highest grades or the most animal hours. We are not looking for the applicant with the saddest story. We are looking for a student who embodies Loop Abroad's values of teamwork, commitment to a cause, and hard work, and for a student who would not be able to otherwise afford Loop Abroad tuition (whether because of household income or recent change in circumstances).
Scholarship details:
This scholarship covers tuition to one Loop Abroad program with a duration of 1 to 2 weeks in the summer of 2023. It is not transferable to other individuals or future semesters. It does not include airfare, travel or medical insurance, passport, college credit fees (optional), visa (if required), or any optional incidentals during your program. Please understand that a full tuition scholarship does not make travel completely free: passport, airfare, and other expenses depend on the program location.
Once a scholarship winner is chosen, the winner will need to complete full application paperwork for Loop Abroad. The winner must then also complete the enrollment paperwork, which includes waiver forms and a medical form signed by a doctor indicating that you are able to safely participate in a travel program.
The scholarship winner agrees that Loop Abroad may publicize the awarding of the scholarship, including the recipient's information such as name and current university. The scholarship winner will be subject to all regular rules of participating in a Loop Abroad program.
How to apply:
To apply, you must complete the following three steps:
Apply for the Loop Abroad Dr. Erica Ward Scholarship here. The application requires a copy of your proof of household income (such as last year's tax return).
Follow @LoopAbroad on Instagram (instagram.com/loopabroad) and make an Instagram post about the program you're hoping to join, tagging @loopabroad and #loopabroad in the post. You do not need to mention that you have applied for a scholarship.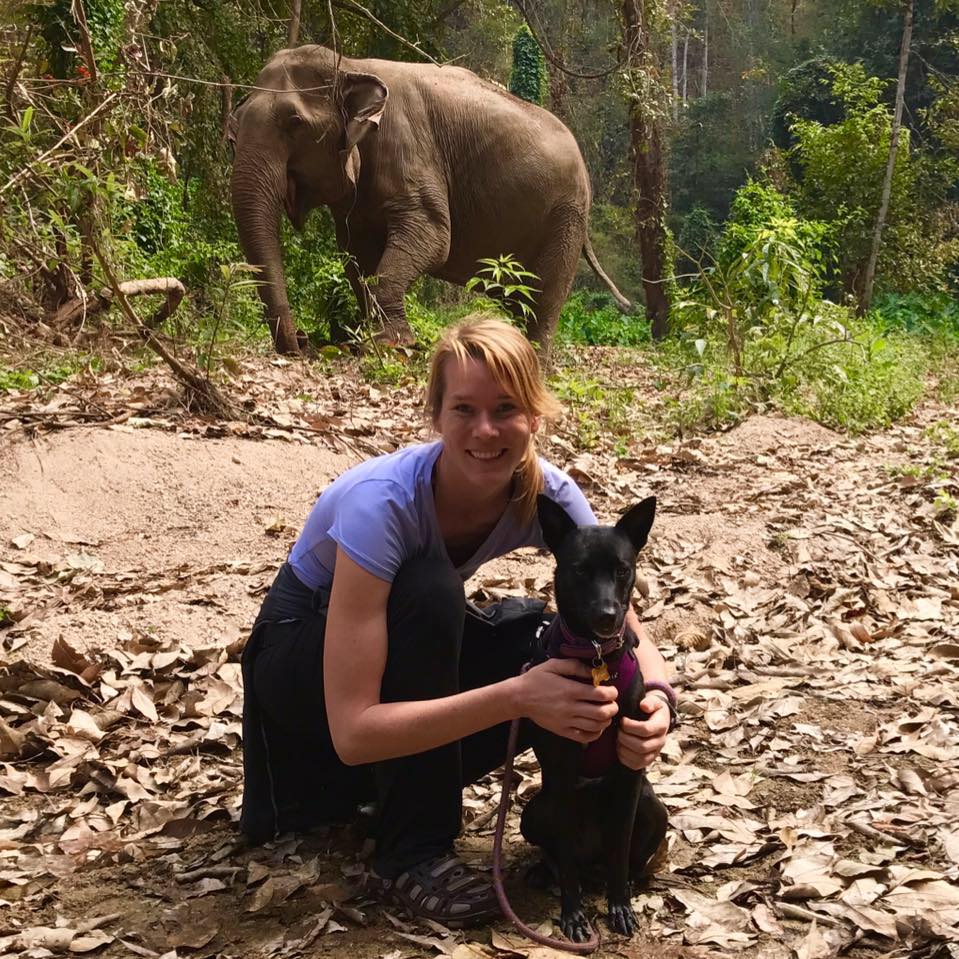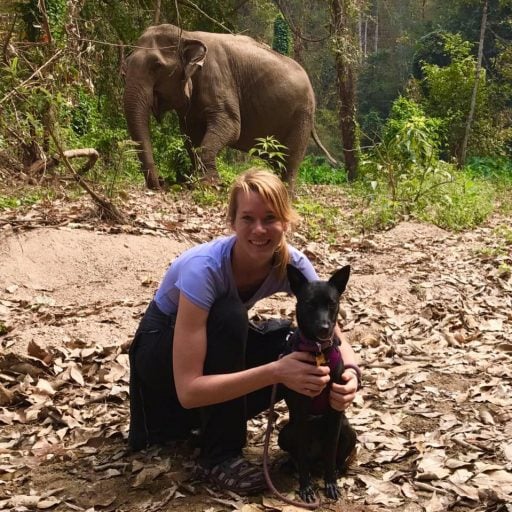 Why is it called the Erica Ward Scholarship? Dr. Erica Ward is our Academic Director. We believe that she embodies the values we are seeking in our scholarship applicants: she is passionate, dedicated, hard-working, and driven to make the world a better place. Dr. Ward consistently strives to find ways that Loop Abroad can support projects in need and help its students and alumni have fulfilling academic opportunities. We have decided to name this scholarship after her to honor her continued commitment to her values and purpose. (PS – She isn't dead. Please don't write your essay about honoring her legacy. She is very much alive and still working here. If you are a finalist for the scholarship, she will read your essay.)
Details:
The scholarship will be credited toward tuition for the winning student toward the Loop Abroad program of their choice.
The scholarship is non-transferable. If the student cannot attend, the scholarship will be void – it is not a cash prize and cannot be paid as such. Applicants must be over the age of 18. Citizens and residents of any country may apply.
ALL PARTICIPANTS IN LOOP ABROAD TRAVEL PROGRAMS MUST BE VACCINATED AGAINST COVID-19. All participants are subject to other COVID requirements, such as providing a negative COVID test taken within the 2 days prior to travel. If you are unable to meet these requirements, you may use your scholarship toward a Loop Abroad online program of your choice within the 2023 calendar year.
Loop Abroad reserves the right not to grant a travel scholarship for the 2023 year if there are no qualified applicants who have applied by the deadline.
The Gilman-McCain Scholarship: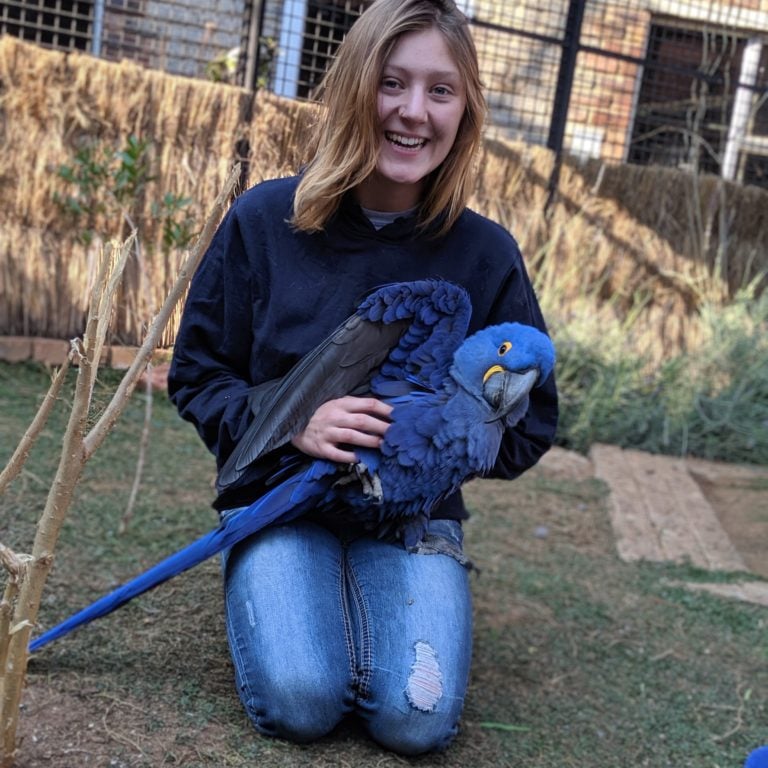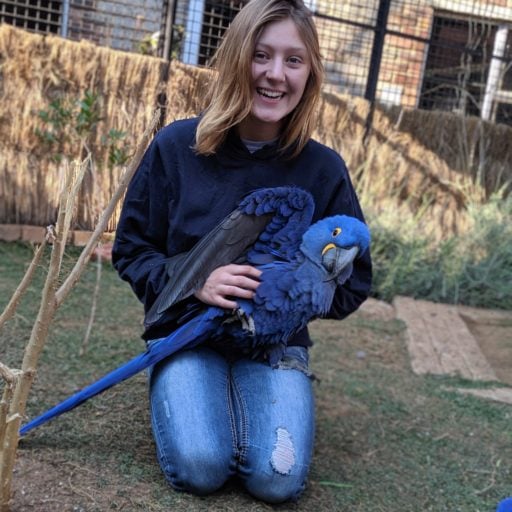 The Gilman-McCain Scholarship is a congressionally funded initiative of the Bureau of Educational and Cultural Affairs at the U.S. Department of State and named after the late senator John S. McCain from Arizona.
This scholarship is open to US citizen undergraduate students who are child dependents of active duty service members and receive any type of Title IV federal financial aid. Students can receive awards of up to $5,000 for 2+ weeks of international travel or online programs. The scholarship can be applied to any of our online programs,  semester programs, or 2-week travel programs.
The deadline for this scholarship is March 9, 2023.
Freeman-Asia Scholarships: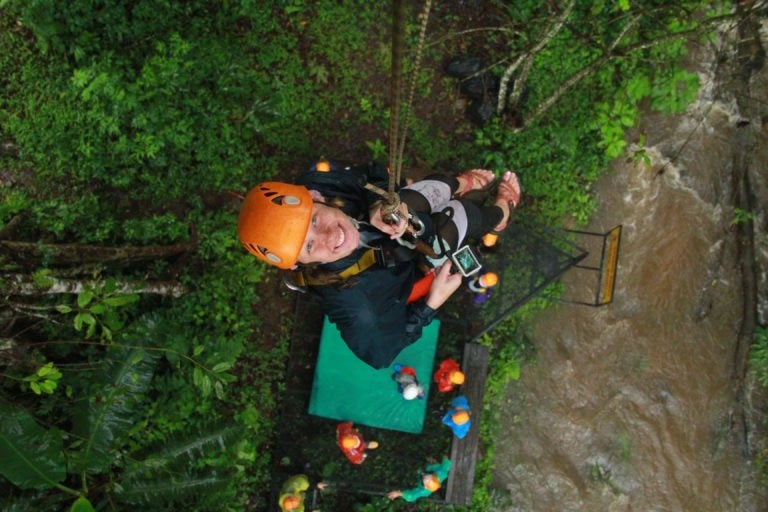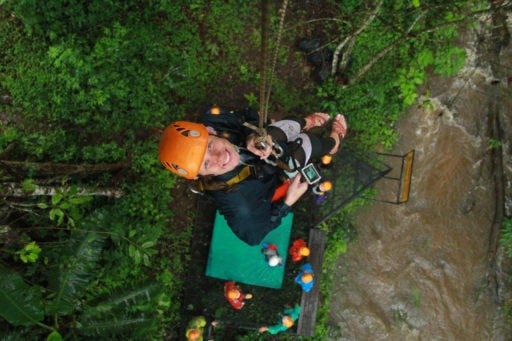 The Freeman Awards for Study in Asia (Freeman-ASIA) provides scholarships for U.S. undergraduate students with demonstrated financial need to study abroad in East or Southeast Asia. This scholarship is open to both US citizens and permanent residents who are undergraduate students at a two-year or four-year college or university.
Recipients can receive up to $3,000 in awards for summer programs. This scholarship can be applied to our Thailand programs for 2+ weeks.
In order to apply, students must fill out an online application. Read the scholarship instructions here and the eligibility requirements here.
All student applications for Academic Year 2023-2024, including the following terms: Summer 2023, Fall 2023, Academic Year 2023-2024, Spring 2024, and Calendar Year 2024, are expected to open in February 2023.
The Fund for Education Abroad: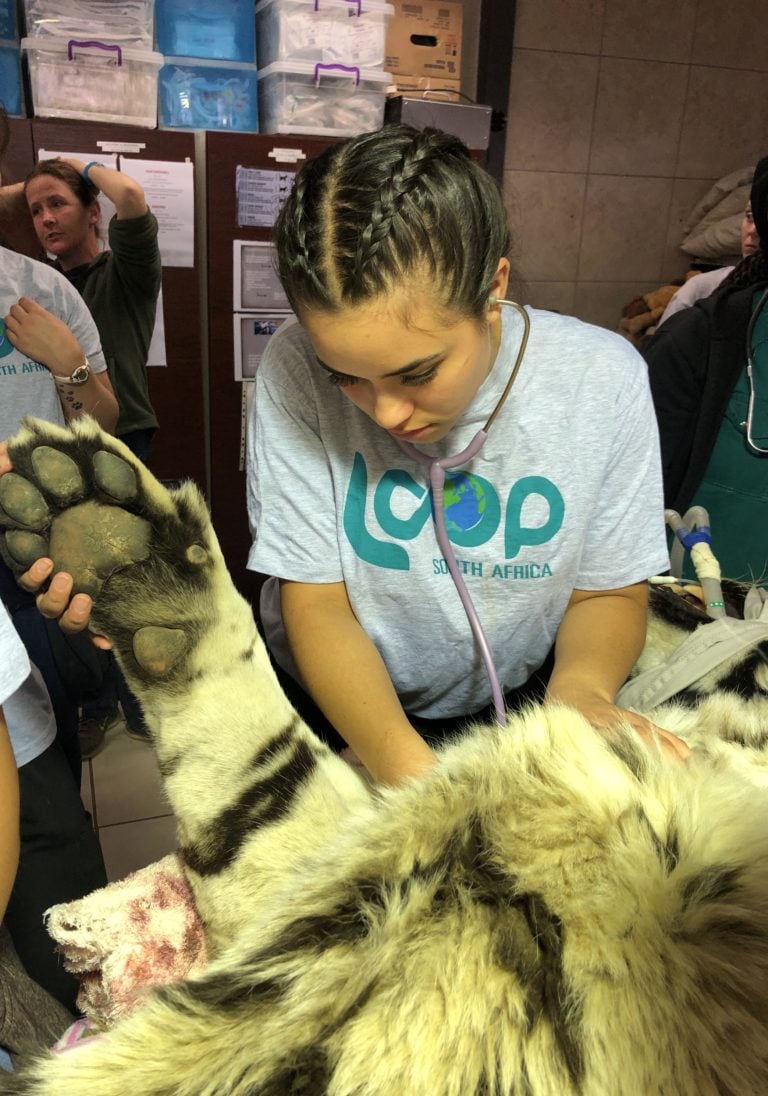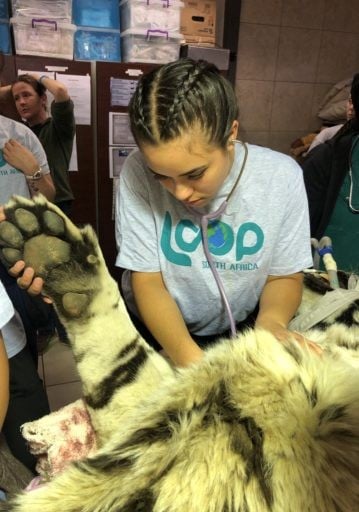 The Fund for Education Abroad (FEA) invests in promising students with financial needs who wish to study abroad. Potential applicants who meet our eligibility requirements may participate in any international education program that meets their academic objectives.
This scholarship is open to US citizens or permanent residents currently enrolled as an undergraduate at a college or university in the US. Scholarships range from $1,250 – $10,000.
Along with their application, students must submit a financial aid form (filled out by the financial aid office at their school), one recommendation letter, and a copy of their unofficial transcript.
Applications for Spring 2023 (programs from January- May) are due by September 15, 2022 at 12pm (noon) EST. Students may review the scholarship and application instructions here.
Scholarships of note that you can apply for through the Fund for Education Abroad include:
The Hiliary Echo Douglas Memorial Scholarship – for students studying abroad in Southeast Asia
Boston Area Study Abroad Association Scholarship – for students with schools in Massachusetts, Maine, Vermont, New Hampshire, Rhode Island, or Connecticut.
Rainbow Scholarship – For LGBTQI students that participate in a high-quality, rigorous education abroad program.
Malú Alvarez Global Access Scholarship- Five scholarships for semester-long programs to be awarded for study in any country.
NAFSA Tamara H. Bryant Memorial Scholarship– These funds are awarded to African-American undergraduate students in the United States who hope to study abroad.
Gateway International Group Education Abroad Scholarship- Scholarship awarded to those who are first-generation college students, or those whose home or college of study is in Kentucky.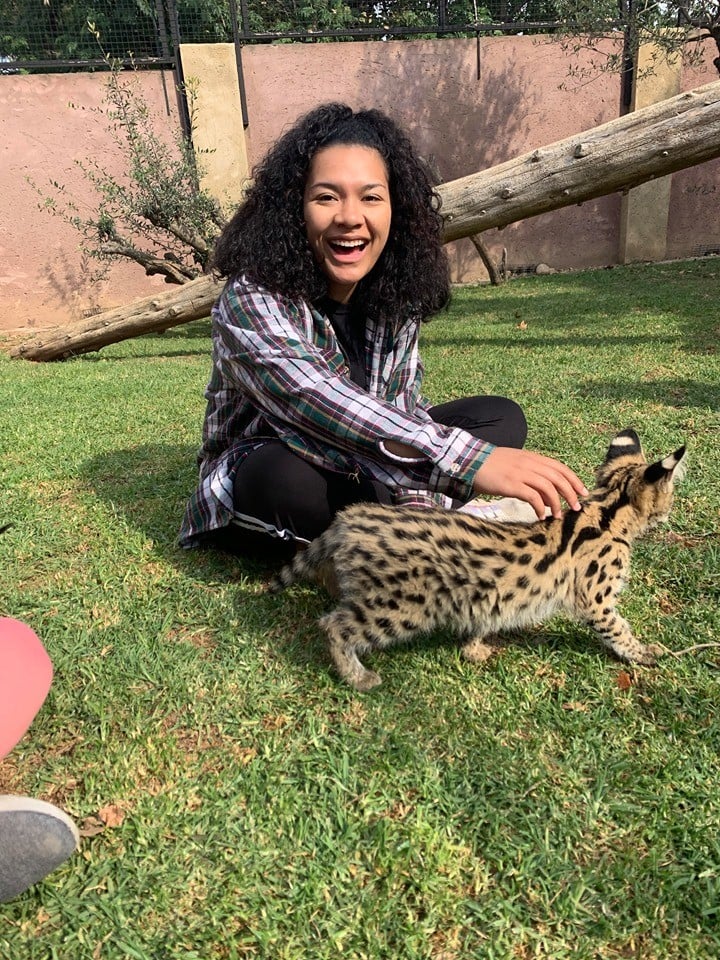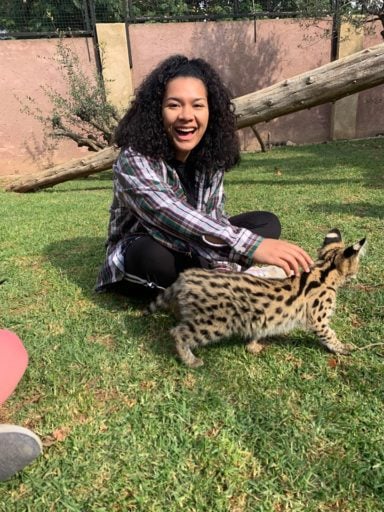 SeniorCare.com Aging Matters Scholarship
SeniorCare.com continues to bring more awareness to the key issues we face as an aging population. For the 8th consecutive year, we will be awarding an annual college scholarship to an individual that best demonstrates to us why "Aging Matters" to them. A $1500 scholarship will be given annually to a selected college student that currently cares for an aging loved one, works within the senior community, or intends to pursue a career that will have an impact on the elder population. Any existing student (or incoming freshman), in good academic standing, at a 2 or 4-year accredited college can apply for this scholarship. The recipient will demonstrate a unique and admirable understanding and desire to show us that "Aging Matters" to them.
All applicants can get more information and apply online here. Applications are due May 15, 2023.
First Trip
FirstTrip.org offers scholarships for students who are studying abroad for the first time. At the time of writing, Thailand, Costa Rica, and Belize programs would be eligible for these $1,500 scholarships. Find out more and apply at FirstTrip.org. Applications are rolling and suggested to be submitted at least 3 months before your program. They also have funding available for passports ($130) as well as some other supplemental awards.