Highlights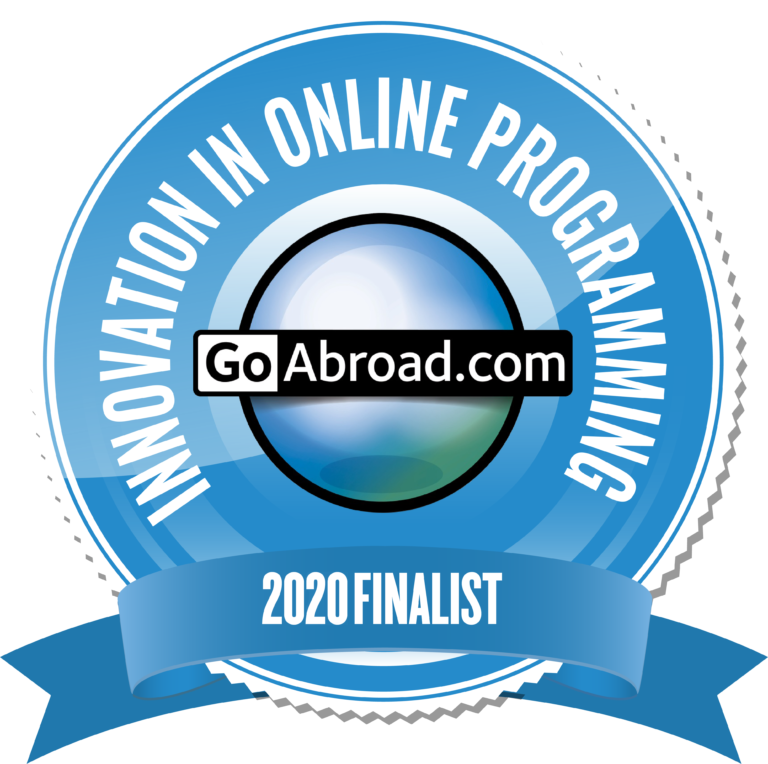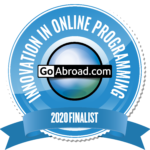 Get to know the Elephant Nature Park in Thailand up-close and personal

Earn 55 veterinary hours

Veterinarian-led live experiences with dogs, cats, and elephants in Thailand on weekday evenings

Weekend conferences expose you to the wide world of veterinary medicine, including avian, exotic, zoo, wildlife, research, and conservation medicine

Learn animal rescue, rehabilitation, conservation, and veterinary medicine from expert veterinarians

Live demonstrations with elephants, big cats, toucans, sloths, crocodiles, raptors, and more

Help fund important conservation projects on three different continents
What is it?
This is a virtual internship where you can join vets in Thailand, South Africa, Costa Rica, and Belize for 3 weeks to learn all about their veterinary work through immersive teaching and up-close shadowing. Join our most popular virtual program for a chance to make a personal connection with your teaching vet, build cross-cultural skills, and gain internship experience and vet shadowing hours… from home!
Internship Dates
DECEMBER 2021: Sun, Dec 12 – Sunday, Jan 2
Join the team in Thailand from 8pm-10pm ET on:
Mon, Dec 13 to Fri, Dec 17
Mon, Dec 20 to Thu, Dec 23
Mon. Dec 27 to Thu, Dec 30
Join our live veterinary conferences! These will be scheduled between 8am and 5pm ET on:
Sun, Dec 12
Sat, Dec 18
Sun, Dec 19
Sun, Jan 2
Note: there are no live sessions on Christmas Eve, Christmas Day, New Year's Eve, or New Year's Day.
What if I can't attend some or all of the sessions?
All sessions will be recorded so that participants who can't attend live can watch on their own time. You must attend at least 70% of the live sessions in order to earn the program certificate.
Why the late night sessions on weekdays?
When it is evening in the US, it's morning in Thailand. You're joining the morning veterinary rounds!
Live Internship in Thailand on Weekdays
There are over 2,000 animals that need constant care and support at Elephant Nature Park. Usually, a lot of this work is done by foreign volunteers, but there are many fewer volunteers than normal at this time.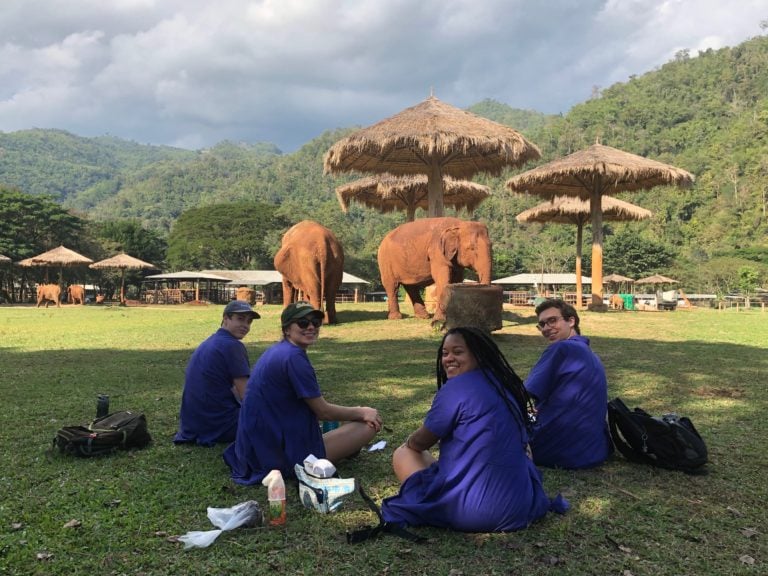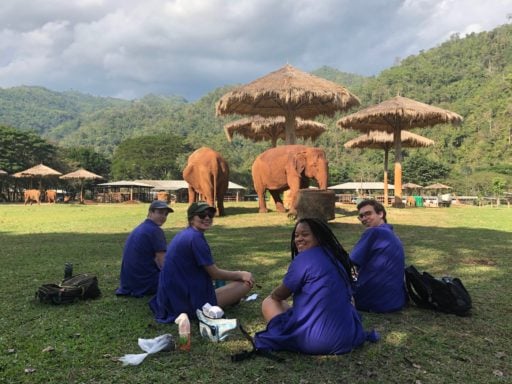 Our Thai veterinary team is headed in to help and bring you along to learn! They will also be visiting nearby cat and dog rescues, shelters, and clinics wherever they are needed. Your tuition directly funds the veterinary care we will be providing.
Week 1: Discovering dogs in Thailand
Week 2: Caring for cats in Thailand
Week 3: Exploring elephants in Thailand
Please note: the order of the weeks may change, but these 3 themes will be covered. Other animals in need might show up!
Veterinary Conferences Around the World on Weekends
Every Saturday and Sunday, you'll meet a new expert veterinarian from one of our partner projects in Costa Rica, Belize, South Africa, Australia, and the USA who will introduce you to a new area of veterinary medicine while sharing their passion and knowledge with you.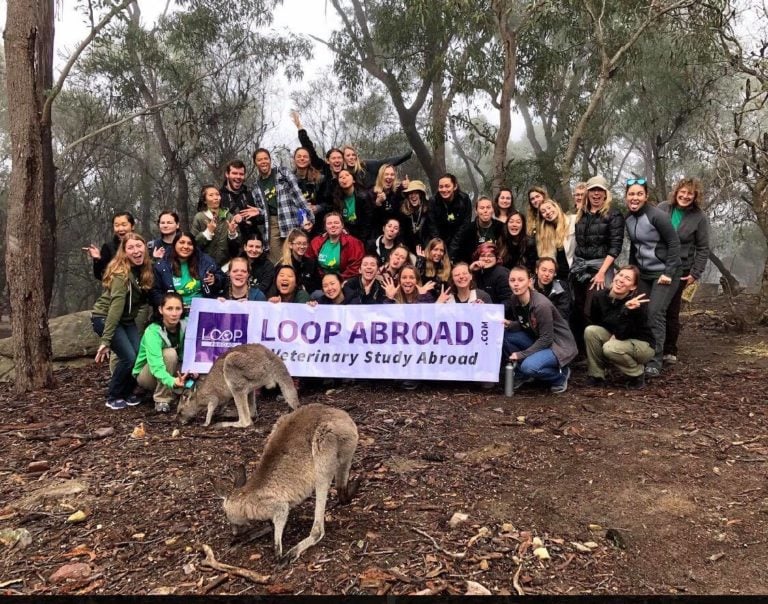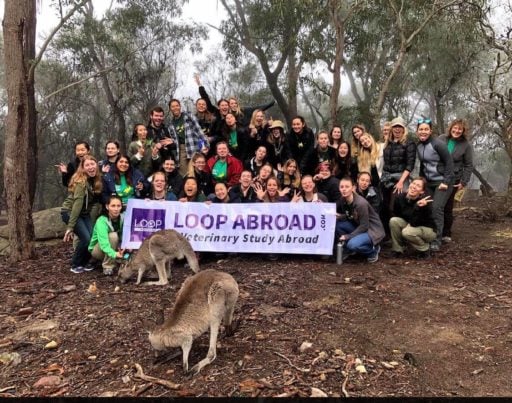 Conferences include:
Live facility tours and an introduction to the project

Live demonstrations of training and medical techniques

Live discussions

Recorded on-site content to showcase particular cases (you'll debrief these live in a Q&A)

Supplementary learning materials on the animals and cases you'll explore

Breaks from live video calls so you can stand up, move around, eat, etc
Conferences will be recorded in full for anyone who misses all or part of them.
Rainforest Wildlife Rescue and Medicine in Costa Rica
Welcome to the Toucan Rescue Ranch where they rescue not only toucans but also sloths, owls, parrots, foxes, tamanduas, and monkeys. There are over 170 species in all on their 40-acre property, including their own Release Site.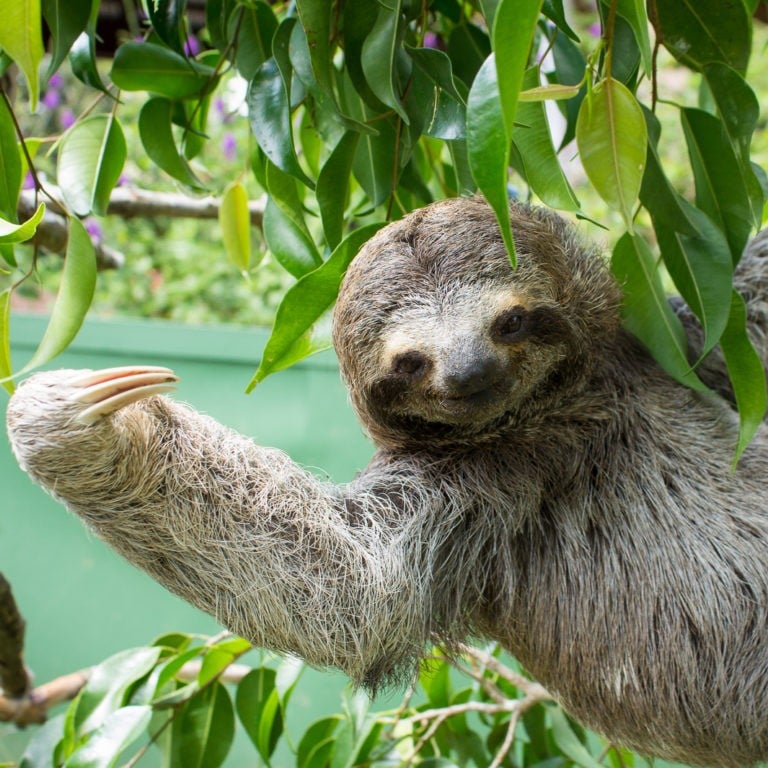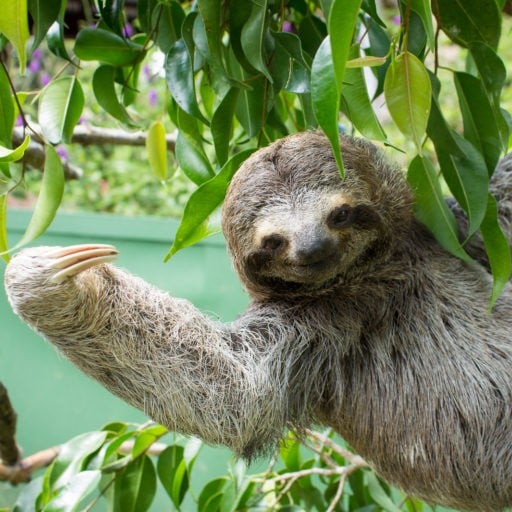 For part of the day, join the husbandry team as they introduce you to the animals many of which were confiscated by government agencies or found injured and brought to the Ranch for rehabilitation. Learn the story of these animals and the rehabilitation techniques they use to prepare them for life in the wild!
You'll also join the veterinary team in the clinic to witness the medical cases of the day. Every day brings surprises, which may include wound management, burns, surgeries, physical therapy, and evaluating animals to see if they're ready ready for release!
This is a rare opportunity to learn directly from the veterinarians who treat these wild animals every day.
Big Cat Care and Enrichment in South Africa
Join the team at the Lory Park Zoo in Johannesburg, South Africa to learn all about how research and enrichment improve the lives of animals whether in a zoo or a rescue!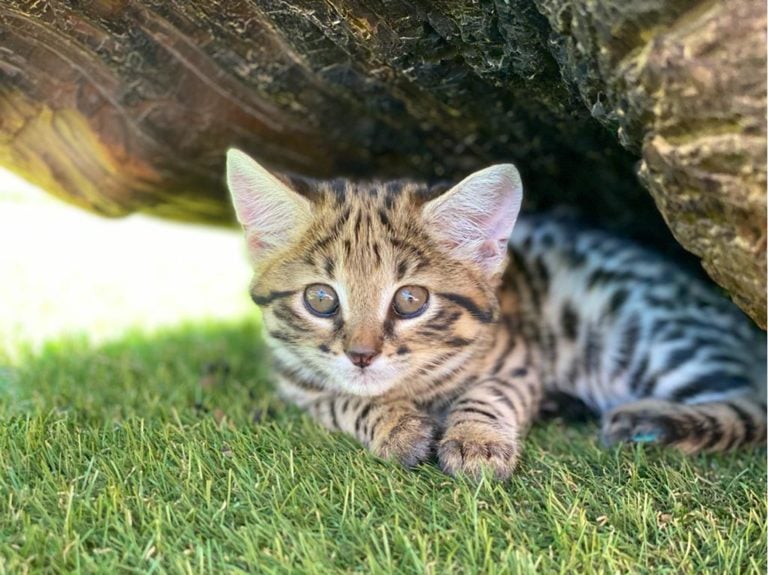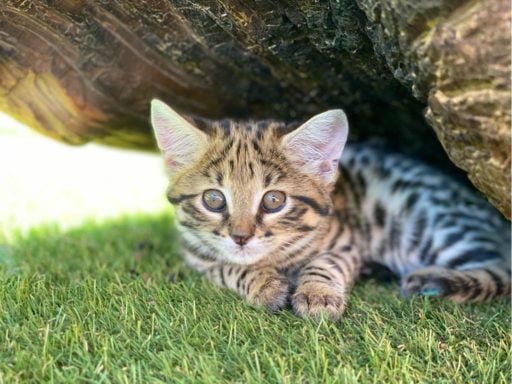 Enrichment can involve food, toys, puzzles, new smells, or infinite creative ways to change an animal's environment. Every species and every animal requires special attention. The enrichment team will introduce you to the animals and demonstrate their creative enrichment projects. This has been a student favorite among the Zoo Research Fellows!
The key species you'll learn about are black-footed cats, which are the smallest African cat and are endemic to Southern Africa. Little is known about how to care for these cats in captive environments, but Loop Abroad students have made significant contributions to understanding these cats.
You might think you understand animal behavior by instinct, but it actually takes expert training, which is exactly what Kara, the Park Manager, will share with you as she explains her research. Learn to sharpen your eyes and notice each animal's subtle body language and behaviors. Research like this is the key to measuring, and improving animal welfare and setting new best practices that are backed by evidence.
Crocodiles and Manatee Research in Belize
Internationally-recognized crocodile conservation expert, Dr. Marisa Tellez, will lead this conference from the Placencia Lagoon where the Crocodile Research Center (CRC) conducts scientific research on the conservation and management of crocodiles, their habitat, and adjacent species – including manatees!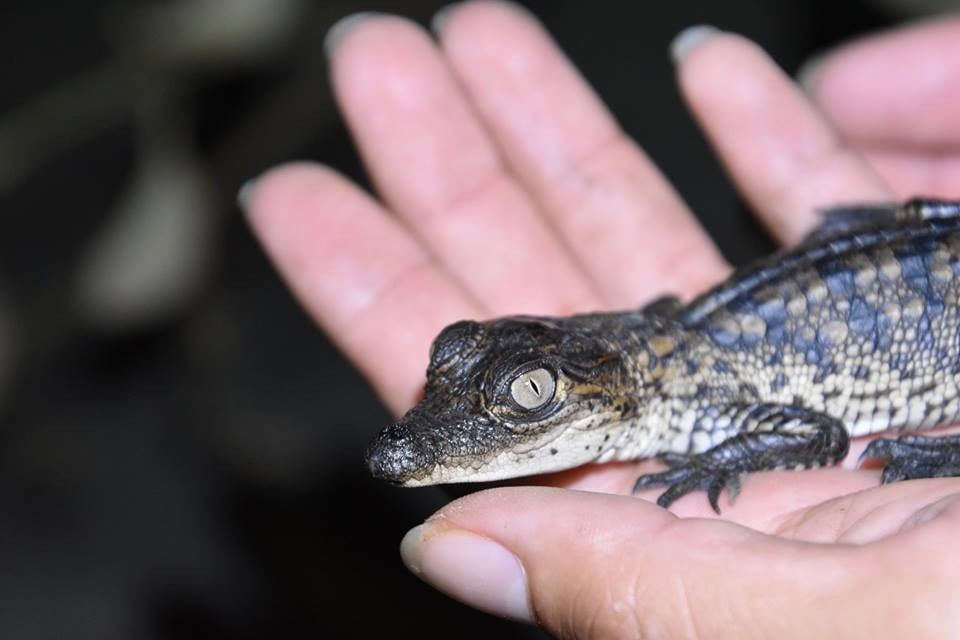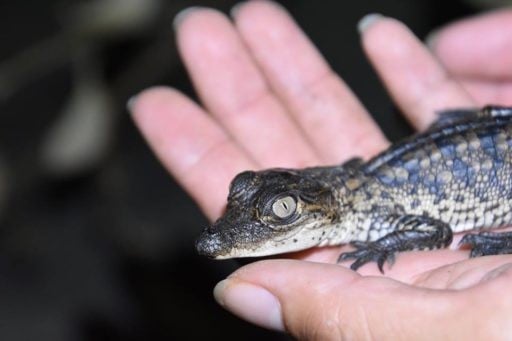 The CRC rehabilitates injured and ill crocodiles, and they are a permanent home to several crocodile ambassadors that cannot be reintroduced in the wild. The ambassadors support the CRC's mission of educating the public on the value of getting better government protection for their home – the Placencia Lagoon ecosystem.
Learn about crocodile research, husbandry, rehabilitation, and conservation. Start with the biology, physiology, and immunology of crocodiles. Crocodilians have unique features that are not observed in any other animal due to their evolutionary lineage! Dr. Tellez will also discuss common diseases in captive and wild crocs.
Training is a key part of taking good care of captive crocs. Dr. Tellez will explain target training and desensitization and provide a live demonstration of these low-stress training methods so you can see how they build a trusting relationship between animals and keepers. To conclude the day, Dr. Tellez will explain how researchers utilize drone technology to learn more about crocodile and manatee ecology and discuss the protocol for conducting crocodile and manatee necropsies. 
Avian Medicine in Belize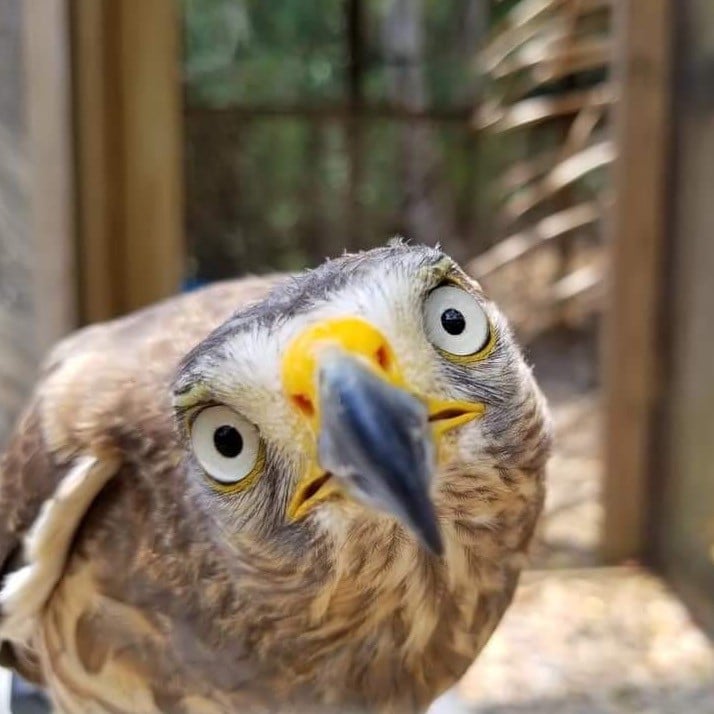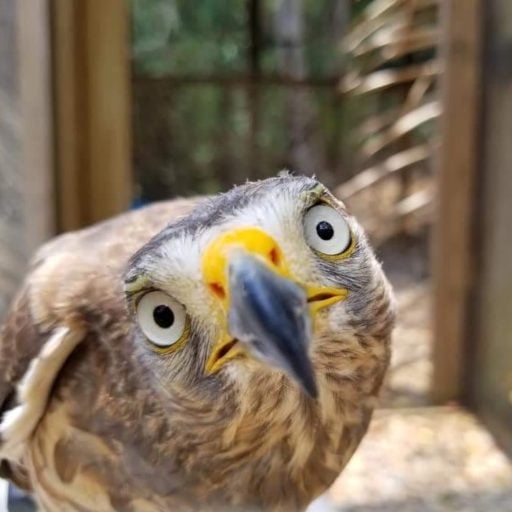 The Belize Raptor Center (BRC) is a jungle sanctuary for non-releasable and transient rehabilitated raptors to thrive in their natural habitat. The sanctuary is 100% off-grid and is quite a challenge to reach! We've implemented state-of-the-art renewable technology powered by rain and solar to give you exclusive access to this remarkable facility. 
Sarah Mann (BRC founder and Belize's only Raptor Rehabilitator) and a veterinarian will facilitate this day covering all aspects of raptor veterinary care and rehabilitation.  
Start with field lectures on initial avian intake, physical exams and assessments, and fluid therapy. Then the veterinarian will dive into lectures on avian fractures, wound care, and common medical conditions. All lectures will be supplemented with real-time demonstrations of blood draws, fecal, and x-rays. 
After lunch, the veterinarian will perform a live necropsy, walking students through the anatomy and physiology of the avian respiratory and gastrointestinal systems and assessing disease progression. Finally, Rehabilitator Sarah Mann will show live demonstrations of raptor physical therapy, pre-conditioning, and release of the transient patients at the clinic. 
Tuition
$2,000 $1495! – Discounted for Winter 2021 only
Your tuition provides funds to all the organizations you'll visit during your program. During COVID-19, these funds are particularly essential.
A note about veterinary hours: Your internship involves live meeting hours working with veterinarians. Some vet schools classify these as "veterinary hours" while others might have you classify them as another type of experience. To decide how to record these hours in your VMCAS application, please check with the vet schools to which you are applying.
Scholarships
There are lots of ways to help fund your online and travel programs with Loop Abroad, and we are here to help!
Scholarships are a terrific way to cover some or all of your tuition for a Loop Abroad program. When you look for scholarships for pre-vet programs, you need to look at all your options!
Benjamin A. Gilman International Scholarship: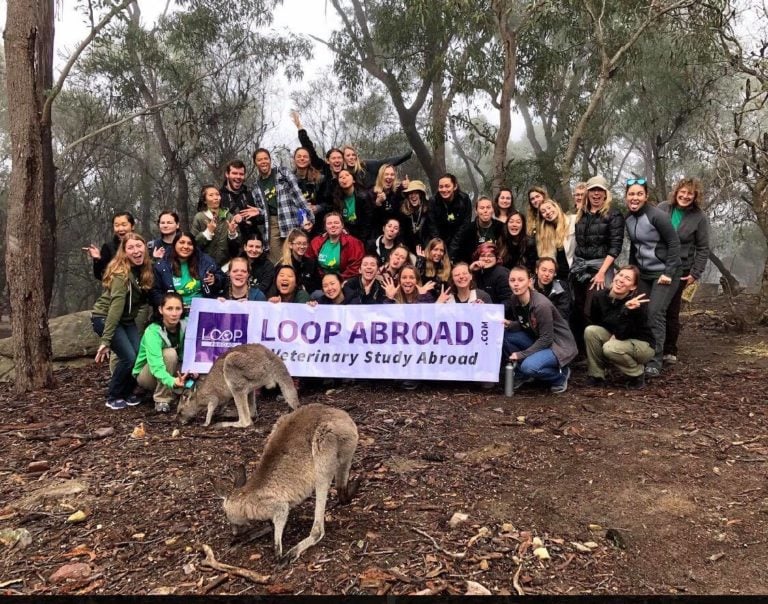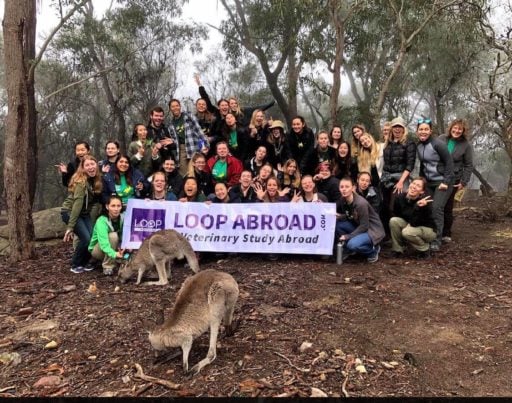 The Gilman Scholarship could fund $5000 of your tuition and the next deadline is March 1 at 11:59 pm Pacific Time! The Gilman Scholarship was designed to help students of limited financial means have the opportunity to study abroad – online or in-person. Nearly a third of applicants are awarded the scholarship! This is a great opportunity to help cover your tuition.
Students can receive up to $5,000 for travel or virtual programs. The scholarship can be applied to any of our online programs, to our semester programs, or one of our 2-week programs.
Along with their application, students must submit two essays, the Statement of Purpose Essay, and the Community Impact Essay. Students must also upload their transcripts (unofficial or official). For more information on the application guidelines, please click here.
See the official website and read about Loop Abroad students who have received this scholarship. If you are a US citizen receiving a Pell Grant and currently enrolled in college or university, we encourage you to apply for this scholarship. The round of applications due March 1 will cover in-person programs or internships that start between May 1, 2022, and April 30, 2023. This cycle encompasses Summer 2022, Fall 2022, Spring 2023, and Academic Year 2022-2023 programs.
Loop Abroad Dr. Erica Ward Scholarship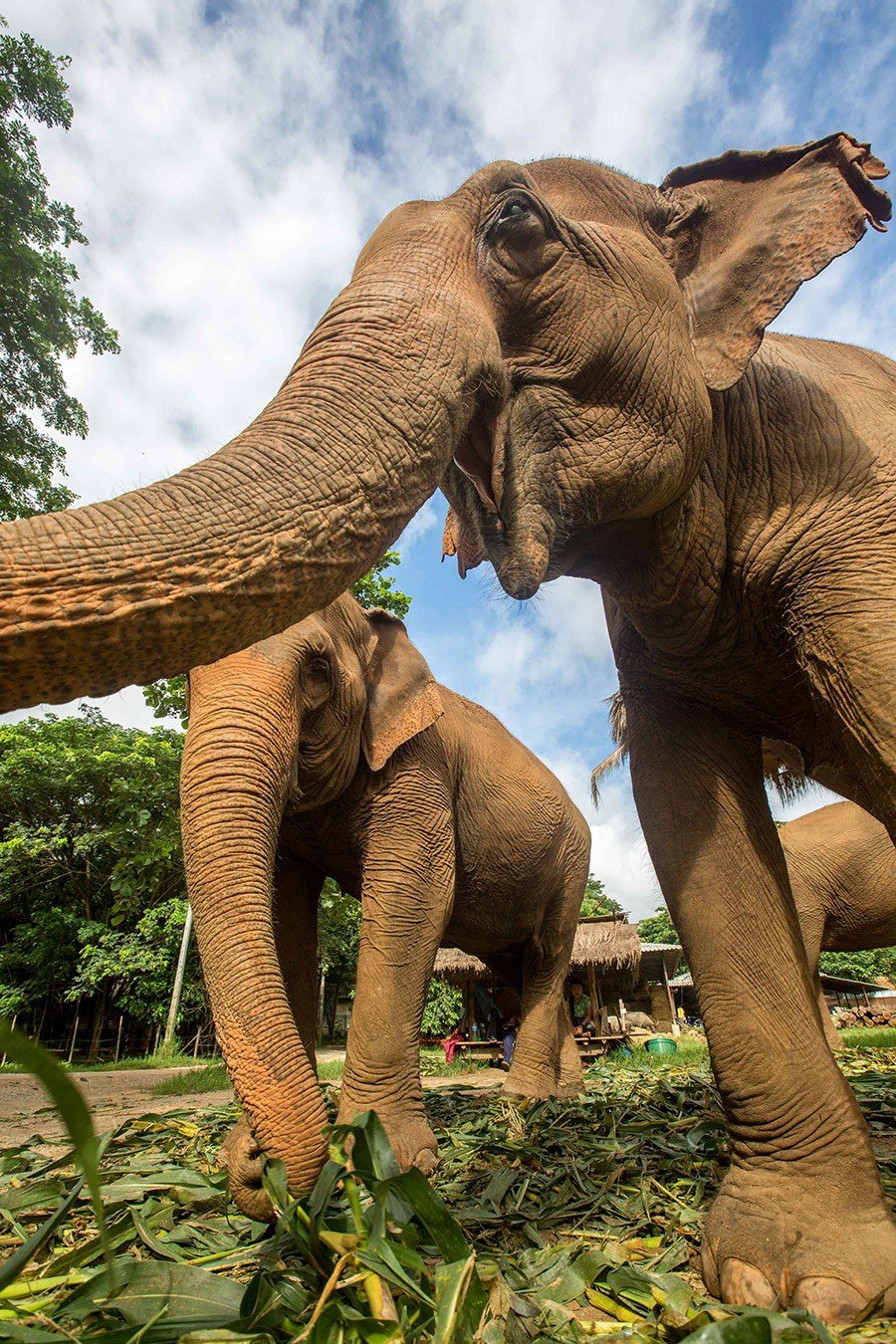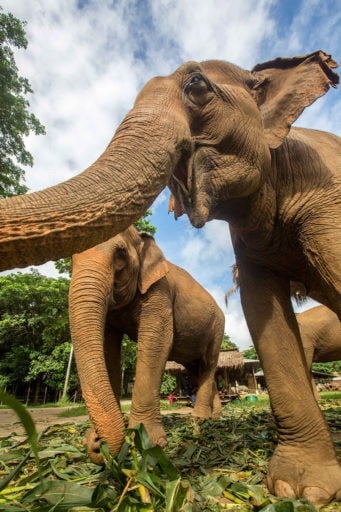 Loop Abroad is offering one FULL TUITION scholarship to cover one online program of your choice. Applications for 2023 are now open and are due December 1, 2022, for your choice of an online program in 2023. We're proud to add this to the list of scholarships for pre-vet programs.
Who can apply: This scholarship is open to all students age 18 and over. You do not have to be a US Citizen. You do not have to be currently in school. You do not need to be enrolled in an online course to apply. You can apply for the scholarship first and make your online course selection after you receive a decision about the scholarship. (Note: if you make any payments toward tuition and later receive the scholarship, your payments will be refunded up to the value of one online program of your choice, not including an online semester.) 
Criteria for selecting the scholarship recipient: 
We will consider financial need, commitment to conservation and/or animal science, academic performance, and ability to be a positive team member as factors in our decision. We are not looking for the applicant with the highest grades or the most animal hours. We are not looking for the applicant with the saddest story. We are looking for a student who embodies Loop Abroad's values of teamwork, commitment to a cause, and hard work, and for a student who would not be able to otherwise afford Loop Abroad tuition (whether because of household income or recent change in circumstances).
How to apply:
To apply, you must complete the following three steps:
Apply for the Loop Abroad Dr. Erica Ward Scholarship here. The application requires a copy of your proof of household income (such as last year's tax return).
Follow @LoopAbroad on Instagram (instagram.com/loopabroad) and make an Instagram post about the program you're hoping to join, tagging @loopabroad and #loopabroad in the post.
Announcement of Award: The scholarship winner will be notified by January 15th.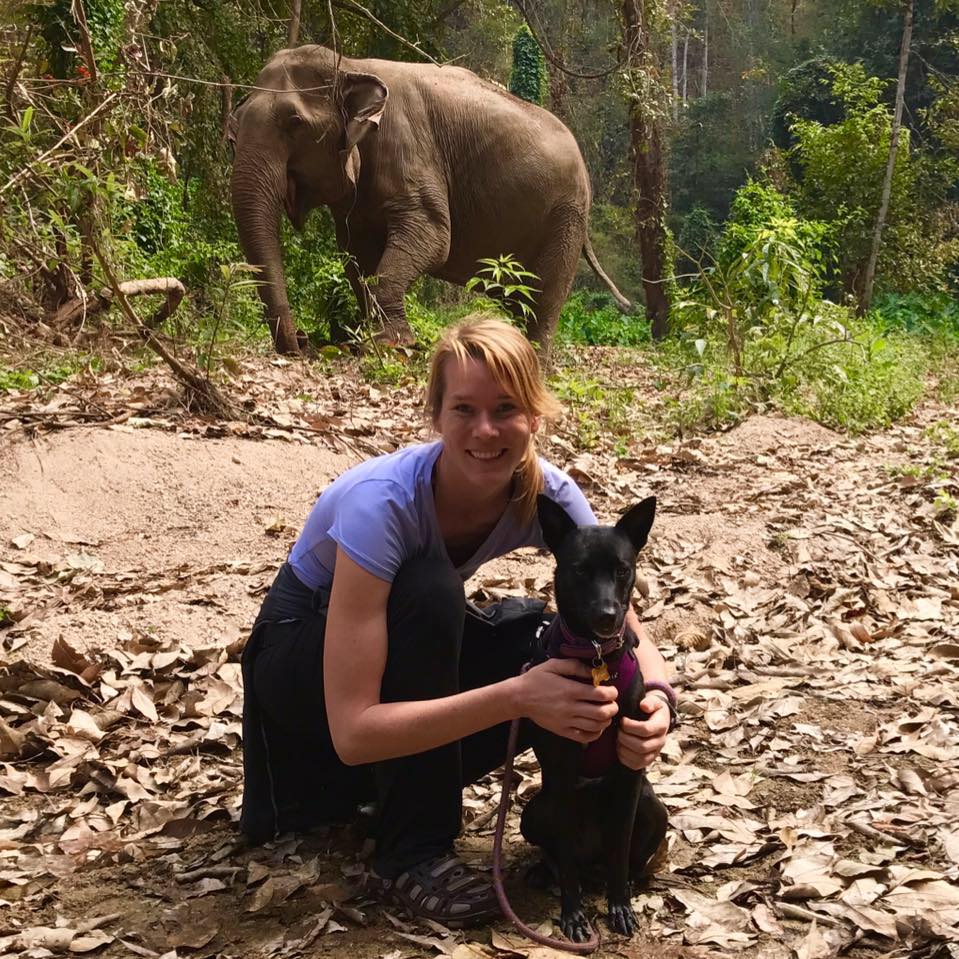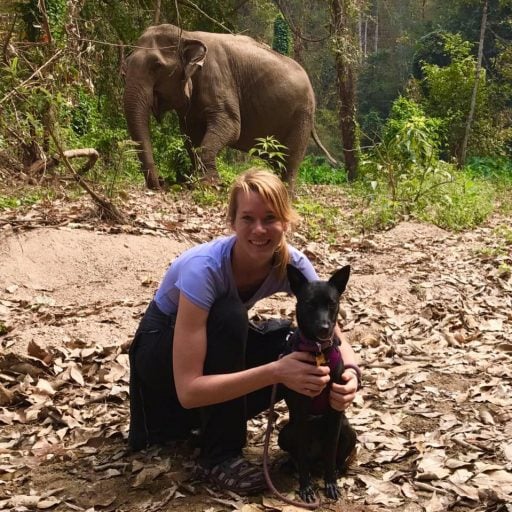 Why is it called the Erica Ward Scholarship? Dr. Erica Ward is our Academic Director. We believe that she embodies the values we are seeking in our scholarship applicants: she is passionate, dedicated, hard-working, and driven to make the world a better place. Dr. Ward consistently strives to find ways that Loop Abroad can support projects in need and help its students and alumni have fulfilling academic opportunities. We have decided to name this scholarship after her to honor her continued commitment to her values and purpose. (PS – She isn't dead. Please don't write your essay about honoring her legacy. She is very much alive and still working here. If you are a finalist for the scholarship, she will read your essay.)
Details:
The scholarship will be credited toward tuition for the winning student toward the Loop Abroad online program of their choice. If the chosen winner has already made payments toward his or her Loop Abroad tuition, those payments will be refunded in full.
The scholarship is non-transferable. If the student cannot attend, the scholarship will be void – it is not a cash prize and cannot be paid as such. Applicants must be over the age of 18. Citizens and residents of any country may apply.
The Gilman-McCain Scholarship: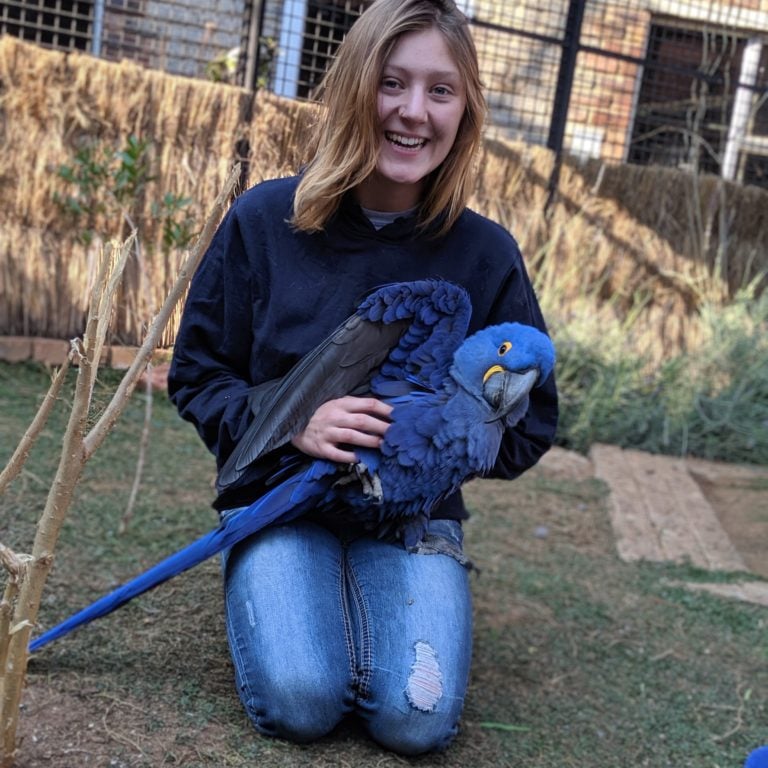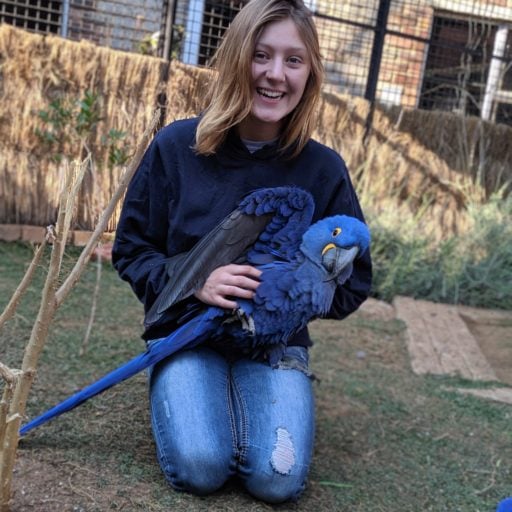 The Gilman-McCain Scholarship is a congressionally funded initiative of the Bureau of Educational and Cultural Affairs at the U.S. Department of State and named after the late senator John S. McCain from Arizona.
This scholarship is open to US citizen undergraduate students who are child dependents of active duty service members and receive any type of Title IV federal financial aid. Students can receive awards of up to $5,000 for 2+ weeks of international travel or online programs. The scholarship can be applied to any of our online programs,  semester programs, or 2-week travel programs.
The next round of applications for the Gilman scholarship opens in January 2022. The deadline will be in March. At that time, you can apply for scholarships to use on any program starting between May 1, 2022, and April 30, 2023.
Freeman-Asia Scholarships: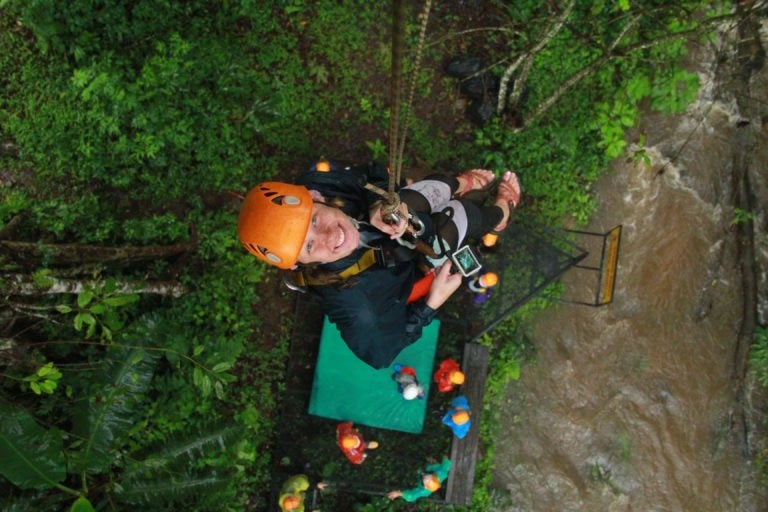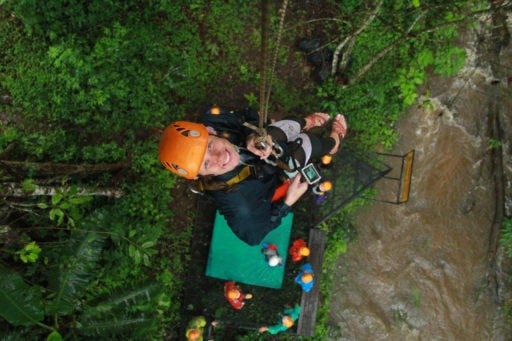 The Freeman Awards for Study in Asia (Freeman-ASIA) provides scholarships for U.S. undergraduate students with demonstrated financial need to study abroad in East or Southeast Asia. This scholarship is open to both US citizens and permanent residents who are undergraduate students at a two-year or four-year college or university.
Recipients can receive up to $3,000 in awards for summer programs. This scholarship can be applied to our Thailand programs for 2+ weeks.
In order to apply, students must fill out an online application. Read the scholarship instructions here and the eligibility requirements here.
Applications for the 2021-2022 school year are closed. 
The Fund for Education Abroad: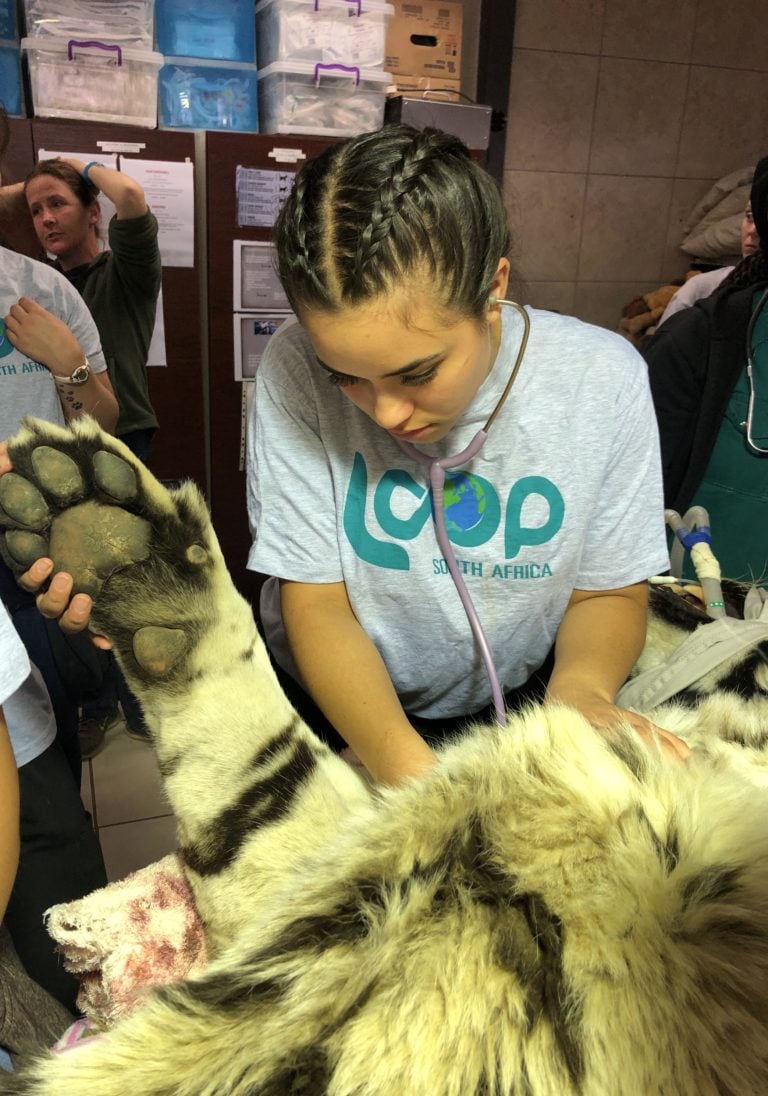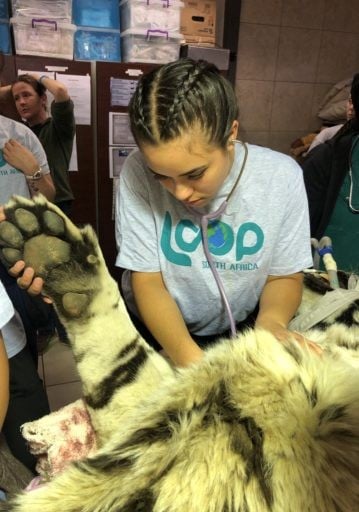 The Fund for Education Abroad (FEA) invests in promising students with financial needs who wish to study abroad. Potential applicants who meet our eligibility requirements may participate in any international education program that meets their academic objectives.
This scholarship is open to US citizens or permanent residents currently enrolled as an undergraduate at a college or university in the US. Scholarships range from $1,250 – $10,000 and can be applied for programs that run for at least 28 days.
Along with their application, students must submit a financial aid form (filled out by the financial aid office at their school), one recommendation letter, and a copy of their unofficial transcript.
Applications for Summer 2022 and Fall 2022 will open on November 16, 2021, and be due by January 20, 2022. Students may review the scholarship and apply here.
Scholarships of note that you can apply for through the Fund for Education Abroad include:
InternationalStudent.com Travel Video Contest: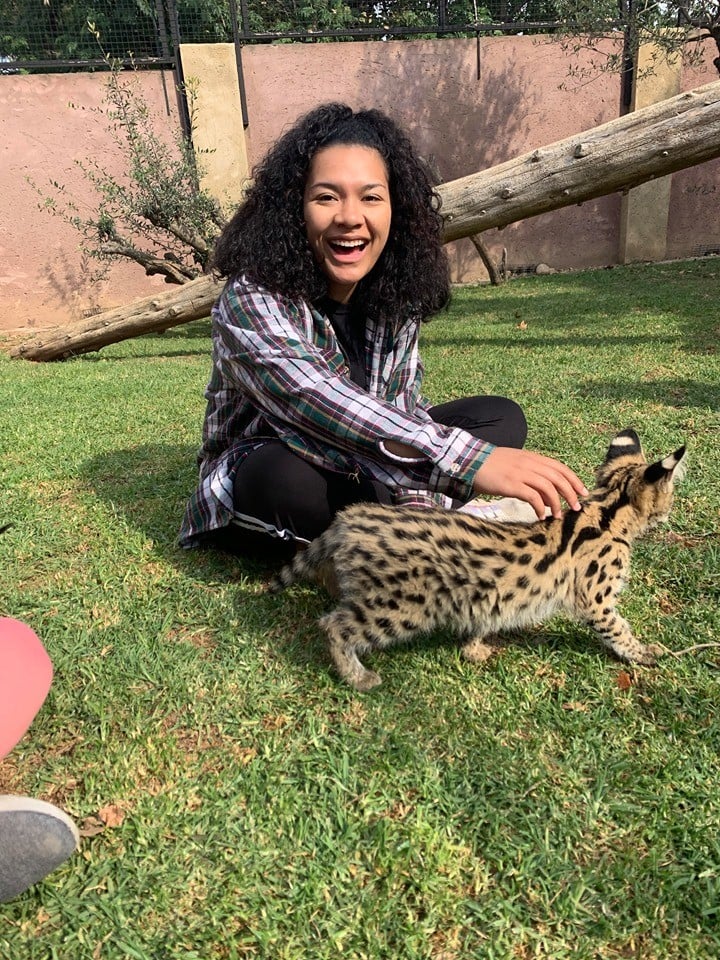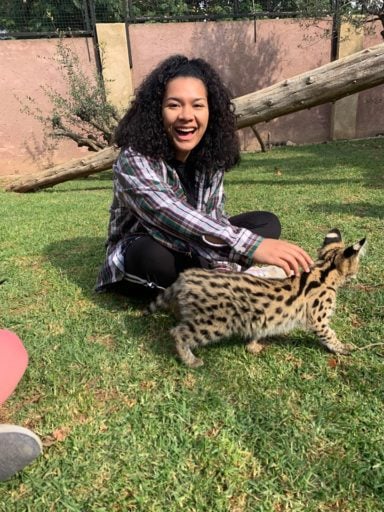 The InternationalStudent.com 2020 Travel Video Contest gives students the opportunity to win a scholarship by sending in an original video discussing:
How COVID-19 has impacted your international education or cultural exchange experience abroad
Your ideal international education or cultural exchange after Covid-19
There are several prizes available ranging from $250 to $4,000.
In order to apply, students must create a 4-minute video and submit an online entry form. Tips and tricks for filming a video entry can be found here. Applicants must be 18 years of age or older.
Submissions are due by October 13, 2021. Apply here.
NAFSA scholarships
NAFSA is the world's largest nonprofit association dedicated to international education and they have a long list of scholarship databases (including scholarships for pre-vet programs) that might help make your program possible!