Applications are open for Summer 2023!
"Wildlife Veterinary Medicine Panama" was designed by Dr. Chloe Buiting, The Jungle Doctor, for students looking to gain clinical experience in wildlife medicine.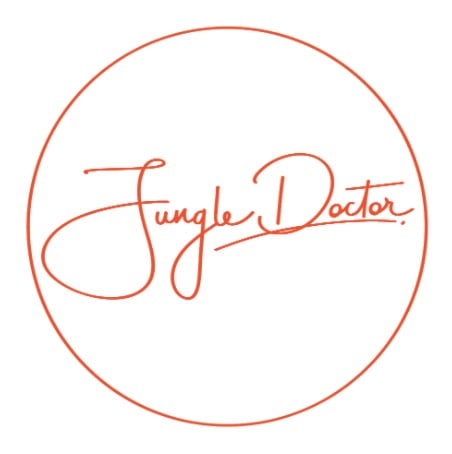 Have you ever wondered what it's like to be a sloth vet? Or treat some of the world's most endangered wildlife? The Panama Pre-Vet Clinical Wildlife Medicine Program might be for you – now open for enrollment for Summer 2023!
This Panama Pre-Vet Clinical Wildlife Medicine program is based at a veterinary clinic serving wildlife, exotics, and small animals, and also takes you to a busy wildlife rehabilitation facility, which has an emphasis on the rehabilitation and release of sloths.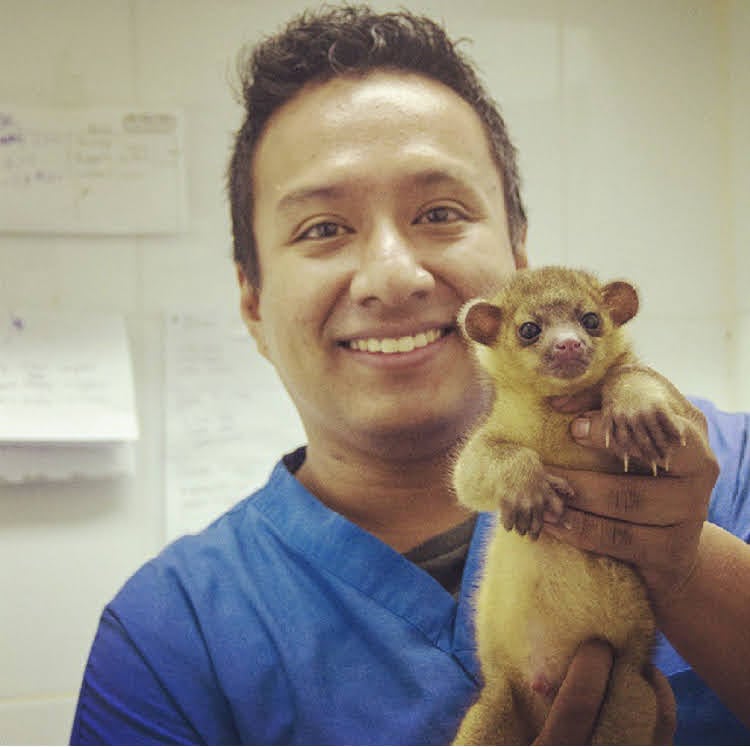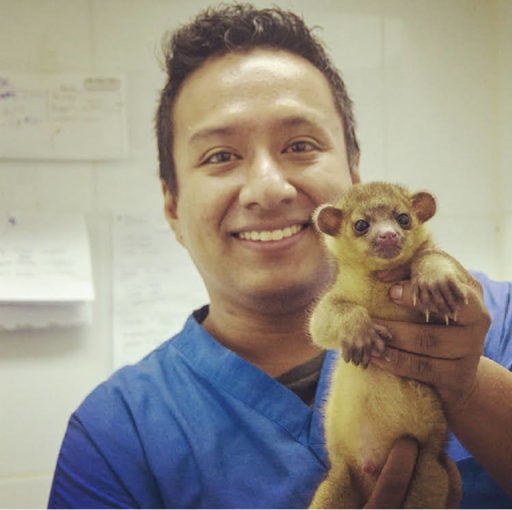 Join your instructor, experienced veterinarian Dr. Julio Reyes, in Panama to learn about the medicine and treatment of Panamanian wildlife. Dr. Reyes is the Medical Director of Centro Veterinario Panamá in Panama City, which sees and treats a range of animals – from companion pets to exotic animals and wildlife. 
Dr. Reyes is also the consulting veterinarian for APPC Panama, the Pan-American Conservation Association, which is Panama's leading wildlife rescue organization. Since 2005, the APPC has rescued, rehabilitated and released more than 5,000 wild animals – including kinkajous, jaguars, porcupines, margays, toucans, monkeys, anteaters, and sloths. With deforestation, over-development, poaching, and the illegal pet trade being some of the biggest threats to wildlife in Panama, the APPC is dedicated to saving the region's most vulnerable species.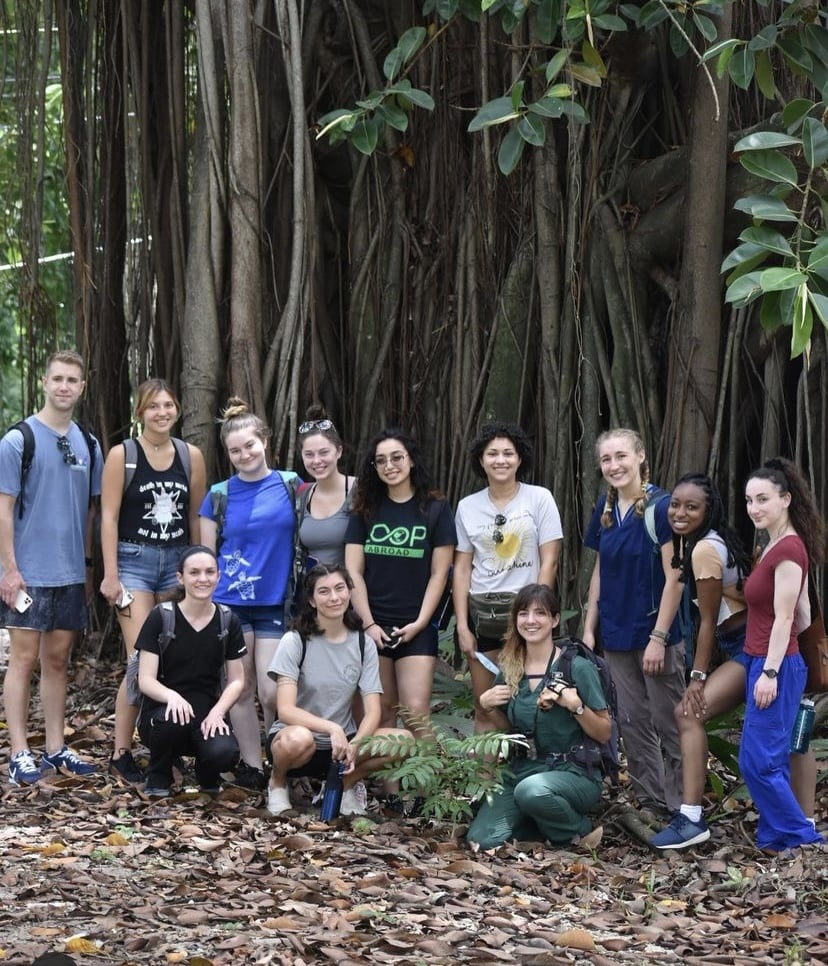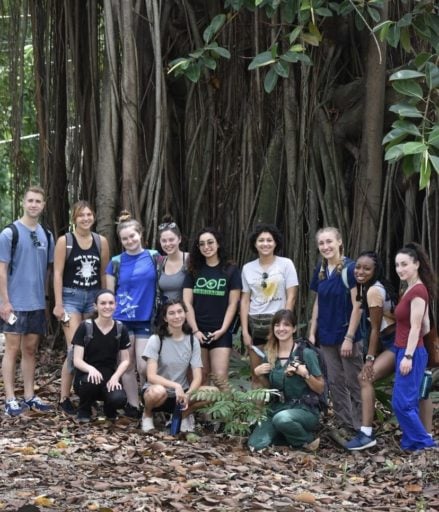 By joining us in this Panama Pre-Vet Clinical Wildlife Medicine program, you'll get the chance to learn about the treatment of Central America wildlife – including clinical examinations, handling, restraint, common diseases, and medical therapies. You will also learn about the rehabilitation process and have the opportunity to shadow any surgeries, rescues, or releases during your time!
This Panama Pre-Vet Wildlife Veterinary Medicine a two-week program is based between Centro Veterinario Panamá and the APPC, both of which are located in Panama City. In addition to learning about the animals of Latin America and their conservation and care, you'll also get a chance to explore some of the best of what Panama has to offer – including ziplining through the beautiful Gamboa rainforest, exploring tropical waterfalls, and relaxing on stunning and tropical San Blas Islands!
Who It's For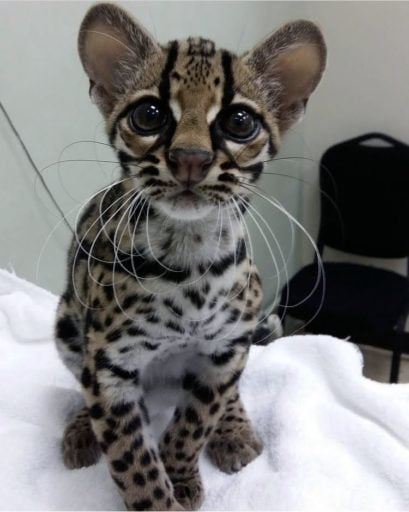 This Panama Pre-Vet Clinical Wildlife Medicine program is designed for university-aged students who are interested in working professionally with animals. Participants must be at least 18 years old. Most are 18 to 25, but we also accept full-time undergraduates over 25.
All undergraduate and pre-veterinary students are welcome. You do not need to be currently enrolled in school to attend. Individuals of any nationality may apply.
Each group will have a maximum of 12 students to ensure your ability to learn in the clinic. All programming is in English – no Spanish skills are required (but if you have them, you'll definitely use them!)
*Private groups available! We can customize this program for your group of veterinarians, vet nurses, vet techs, university students, vet students, or high school students in either English or Spanish. Please contact us for more information.
Highlights for Panama Pre-Vet Wildlife Veterinary Medicine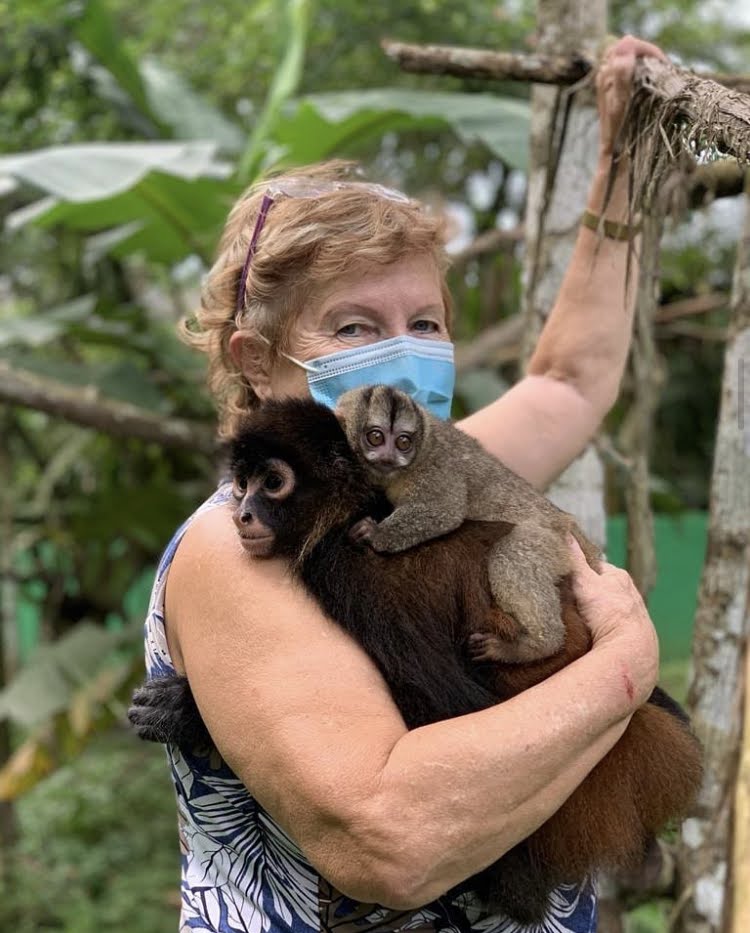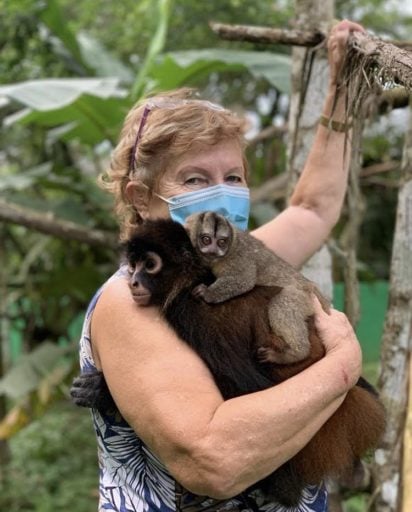 In addition to your up-close observations and shadowing, you'll get to:
Perform a complete physical exam on a sloth

Perform veterinary labs such as wildlife necropsies, coprological exams, suturing techniques and more

Learn about the rescue, rehabilitation, and release process, including: what makes an animal fit for release back into the wild, and the behavior and welfare of wildlife in care

Radiology and ultrasonography of wildlife and exotic species

Join daily rounds in the clinic to discuss current hospital in-patients and cases

Surgical shadowing opportunities
You'll be learning about key topics related to Central American wildlife, including:
The care of sloths, anteaters, toucans, cats, kinkajous, monkeys, and other Central American wildlife

Dedicated workshops to learn about and practice in the handling and restraint of small mammals, reptiles, and birds (including birds of prey)

Chemical restraint and anesthesia of wildlife

Types of injuries sustained by wildlife and their treatment

The advanced medical care of wildlife, including physiotherapy, laser therapy and orthopaedic surgeries (and get involved with any cases treated during your time!) 
Explore the area and get to know Panama!
Learn and practice veterinary Spanish (no experience required!)

Explore in and around Panama City, including the famous Panama Canal

Spend an evening in the old town of

Casco Viejo

Take a trip to Portobelo National Park

Full day trip to San Blas Islands – enjoy the brilliant white sand beaches and the warm blue water of Panama's tropical archipelago! 

Visit the spectacular Gamboa Rainforest for hiking, a tropical waterfall visit, and rainforest canopy ziplining (included)!
Dates open for application
Summer 2023
May 28- June 10, 2023  Waitlist only
June 11- June 24
These Panama Pre-Vet Clinical Wildlife Medicine program sessions are covered by Loop Abroad's COVID-19 100% Tuition Refund Policy. If a program is canceled by Loop Abroad due to COVID-19, we will refund 100% of any program tuition you have paid (including the deposit).
The dates above indicate the day you must arrive in Panama City and depart from Panama City, which may mean leaving the US the day prior or returning the day after, depending on your flight time. We will provide you with detailed information on when to arrive in and depart Panama. Your program includes airport transfer to and from the airport in Panama. 
Please note that there is no group flight for this program. Students will be picked up and dropped off at Panama City airport.  Loop Abroad reserves the right to cancel any program at any time; in case of such cancellation by Loop Abroad, all tuition payments will be returned in full.
Want to travel longer with us? Add another two-week program in and save $100 on each program tuition!
This program is a full adventure on its own, but it can easily be combined easily with sea turtles in Costa Rica, a wildlife rescue clinic in Costa Rica, or a large animal and marine program in Belize with minimal travel time and extra costs. Combine any two programs and save $100 on each program tuition!
See all the programs you could link together!
Animals in Panama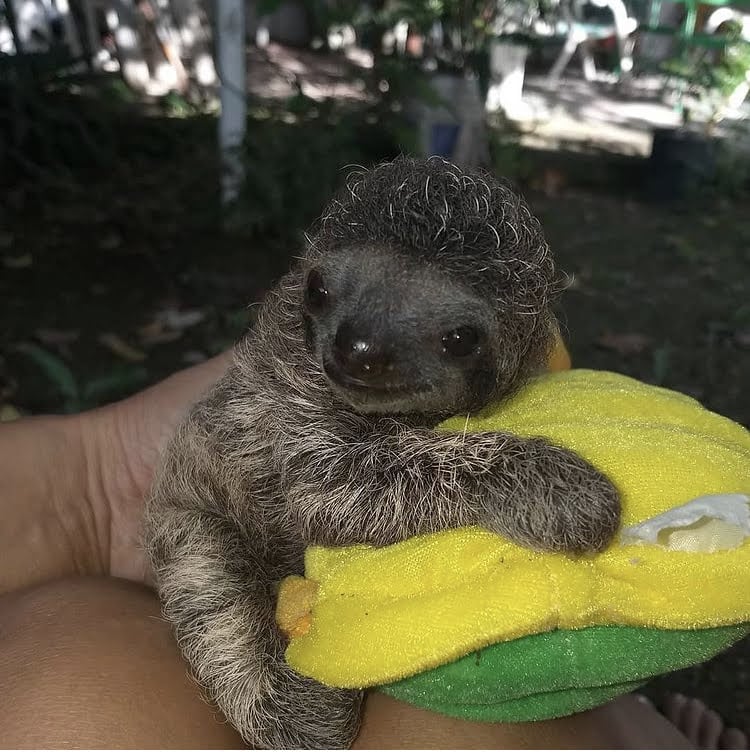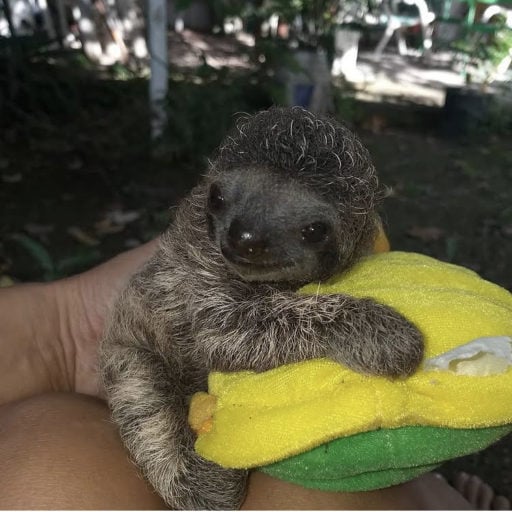 The vet clinic where you'll be working sees both companion animals and exotic animals, so you might see patients such as:
dogs

cats

birds including macaws

ferrets

hamsters

rabbits

turtles
At the Sloth Sanctuary, it's no surprise that you'll mostly see sloths. You'll be able to do a full physical exam on a sloth and learn how to care for them. 
You might see other wildlife in the process of rescue and rehabilitation or who are long-term residents of APPC, including jaguars, ocelots, kinkajous, anteaters, otters, parrots, coatis, and crocodiles. You will have the opportunity to learn to perform clinical exams on some of these animals too
Hours and Credit
Participants will earn at least 60 veterinary and clinical hours. You will receive a certificate for 60 service hours upon program completion.
Students can calculate their own record of hours for their VMCAS or other applications –  every vet school counts vet hours differently. You will also earn additional animal experience hours.
Groups and Staff
Groups will have a maximum of 12 students each, which will be divided into two for a time in the clinic to ensure the highest quality of learning is provided.
Housing and Meals
Program housing will be in a guesthouse or similar lodging in Panama City, where you will share a room with another Loop Abroad student of the same gender. Wifi is available. Meals may be prepared on-site or provided from local restaurants – all meals are included in tuition. You will have staff on-site 24/7.
Tuition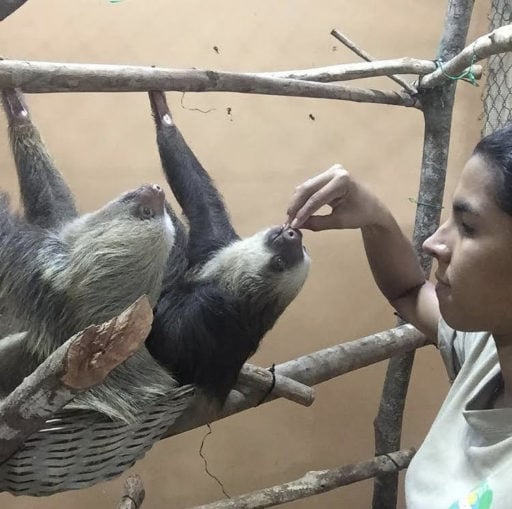 Tuition is $4350. There is a $100 tuition discount for combining this program with another 2-week program.
Interest-free payment plans are available. Current college students may be able to use federal financial aid toward their tuition. Your space is not held until your $1,000 deposit (credited toward tuition) is paid.
Tuition is all-inclusive except for international airfare. Tuition does not include medical insurance (the policy we suggest is under $25), a passport, snacks, and souvenirs.
Airfare is not included. There is no group flight for this program. We will provide you with information on when to arrive and depart from Panama City so that you can book your flight. Your tuition includes transportation from the Panama City airport to your program location at the start of your program, and back to the Panama City airport at the end. All in-country transportation is provided.
COVID and Safety
All participants will need to be fully vaccinated for COVID-19 (which may include boosters if eligible). All participants will adhere to the Loop Abroad COVID policies of testing yourself for COVID-19 within 2 days prior to travel, reporting symptoms if they arise during the program, masking or testing if asked to by staff, and isolating if you test positive.
If a program is canceled by Loop Abroad due to COVID-19, we offer a full refund of all tuition paid, including the deposit.
What if my program isn't cancelled, but I can't travel for personal reasons?
We understand that sometimes even though a program is not cancelled, an individual participant may be unable to travel due to illness or other personal reasons. In addition to our refund policy, if you must cancel your program enrollment less than 35 days before travel, for any reason at all, you can replace your program with the following virtual package.
This package includes 5 university credits from Iowa Wesleyan University (if you successfully complete the courses) and has a retail value of $5,080.
This offer is valid for cancellation of travel programs between 35 days and 1 day before the program begins, when no refunds are available for participants cancelling their travel. One virtual package available per participant; non-transferable. A participant cancelling their enrollment more than 35 days prior is welcome to select this option over their refund if they so choose.
Want to travel with us longer?
Link this Panama Pre-Vet Wildlife Veterinary Medicine program to another two-week program and save $100 on each tuition. Costa Rica programs are an excellent choice to combine with Panama, as air travel between the two locations is short and convenient. This Panama Wildlife Veterinary Medicine program can combine with: