Applications are open for Summer 2023
Learn and practice clinical skills at a dog shelter and spend a week volunteering with rescued elephants
This is Loop Abroad's Signature Program! Since 2014, this program has served over one thousand students and with an overall 9.71/10 on GoAbroad.

It is our #1 most popular program anywhere in the world and is perfect for both new and experienced travelers.
This program was named GoAbroad's Top Rated Study Abroad Program of 2018! Read more about the honor here!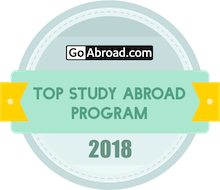 This College Pre-Veterinary Service two-week program puts you alongside a veterinarian whose job is to teach you so you can learn and practice new skills while helping animals in need. Work in a dog shelter or a dog clinic and learn clinical skills including blood draws, suturing, skin scrapes, and assisting in spay and neuter surgeries. Spend one week living at an elephant sanctuary learning about and caring for rescued elephants. Evenings and weekends are filled with fun activities such as zip-lining and exploring street markets.
Who It's For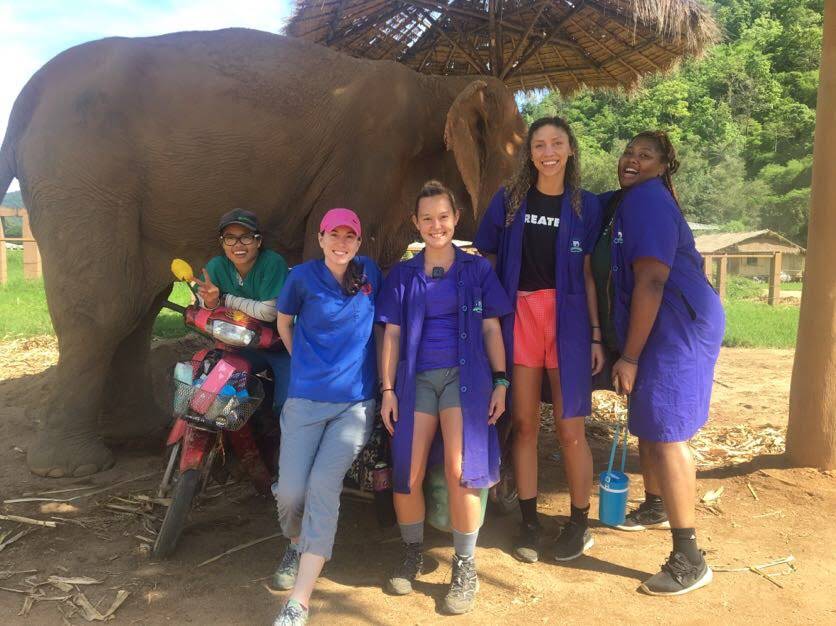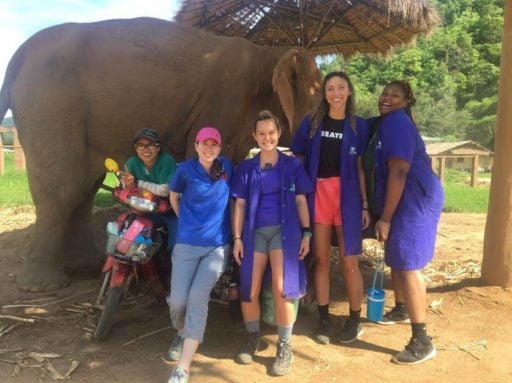 This College Pre-Veterinary Service program is designed for university-aged students who are interested in becoming veterinarians or working professionally with animals. Participants must be at least 18 years old. Most are 18 to 25, but we also accept full-time undergraduates over 25. There are no pre-requisites for this program. You do not need to be in school currently to apply. Individuals of any nationality may apply.
Applicants should be comfortable working with animals and getting their hands, and everything else, dirty. This program can accommodate a maximum of 12 participants per session.
"Volunteering and learning with a wonderful staff and so many friendly people left me with invaluable memories… I could not recommend this program enough to anyone interested in veterinary medicine."
Naia B., Thailand Grand Valley State University
Highlights
• Study and care for rescued elephants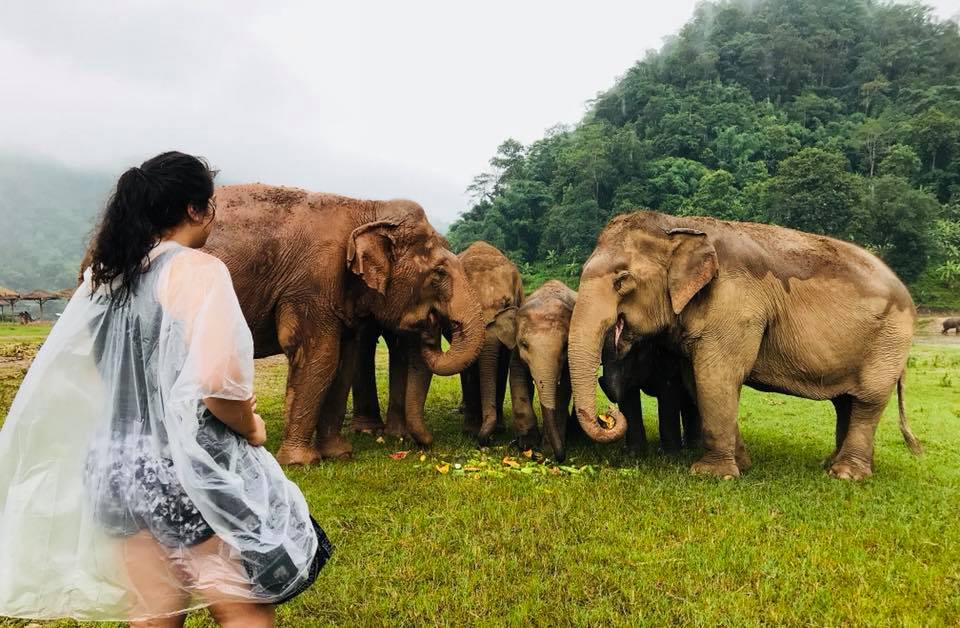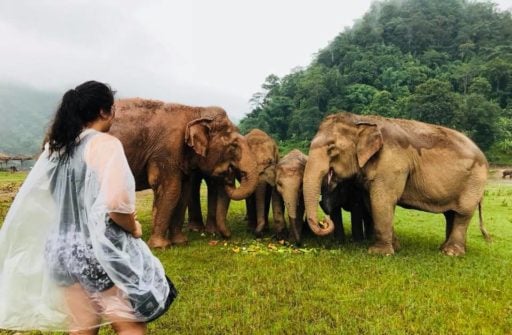 • Assist in dog neuter surgeries
• Learn and practice small animal clinical skills
• Discover what it's like to be a vet in the tropics
Read student reviews on GoOverseas!
Dates open for applications
Summer 2023
May 13 – May 28, 2023
* May 27 – June 11, 2023
*June 10 – June 25, 2023
*June 24 – July 9, 2023 waitlist only 
July 8 – July 23, 2023 waitlist only 
These College Pre-Veterinary Service program sessions are covered by Loop Abroad's COVID-19 100% Tuition Refund Policy. If a program is canceled by Loop Abroad due to COVID-19, we will refund 100% of any program tuition you have paid (including the deposit).
*Subject to 1 days +/- on the schedule, includes travel days
*Dates indicate departure from and return to New York. Final dates may be adjusted 1 day in either direction to accommodate flight availability. Some flights depart early in the morning and may require students to arrive in New York the night before. Loop Abroad reserves the right to cancel any program at any time; in case of such cancellation by Loop Abroad, all payments will be returned in full.
Want to stay for a whole month? Add a two-week program!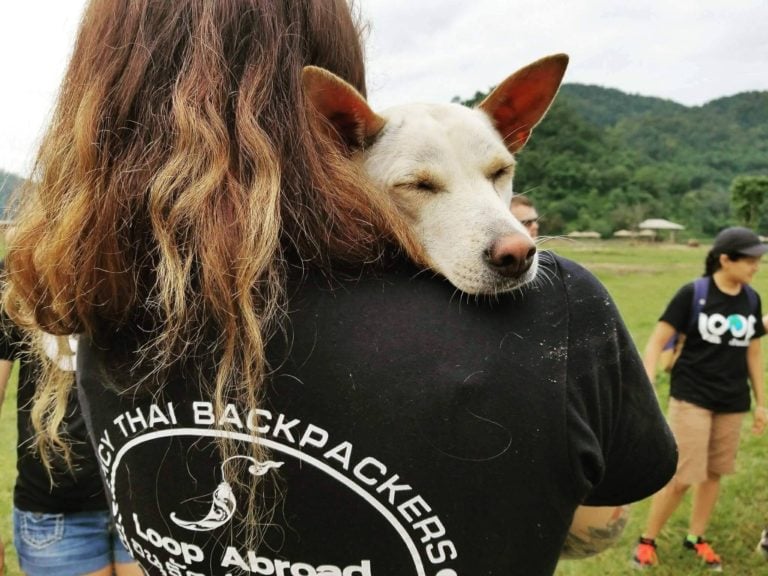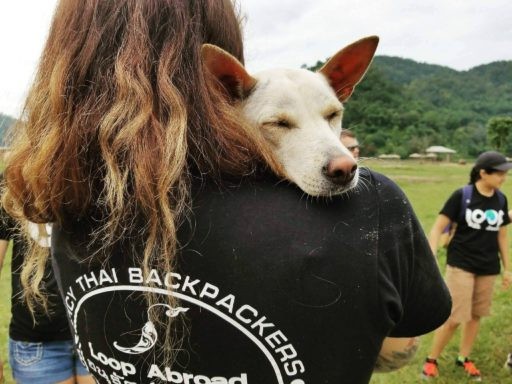 This program is a full adventure on its own, but it can also be combined with other Thailand two-week programs back-to-back, including our Wild Tropics program.
Combine two programs for an automatic $100 discount on each tuition. Airfare costs stay the same.
Tuition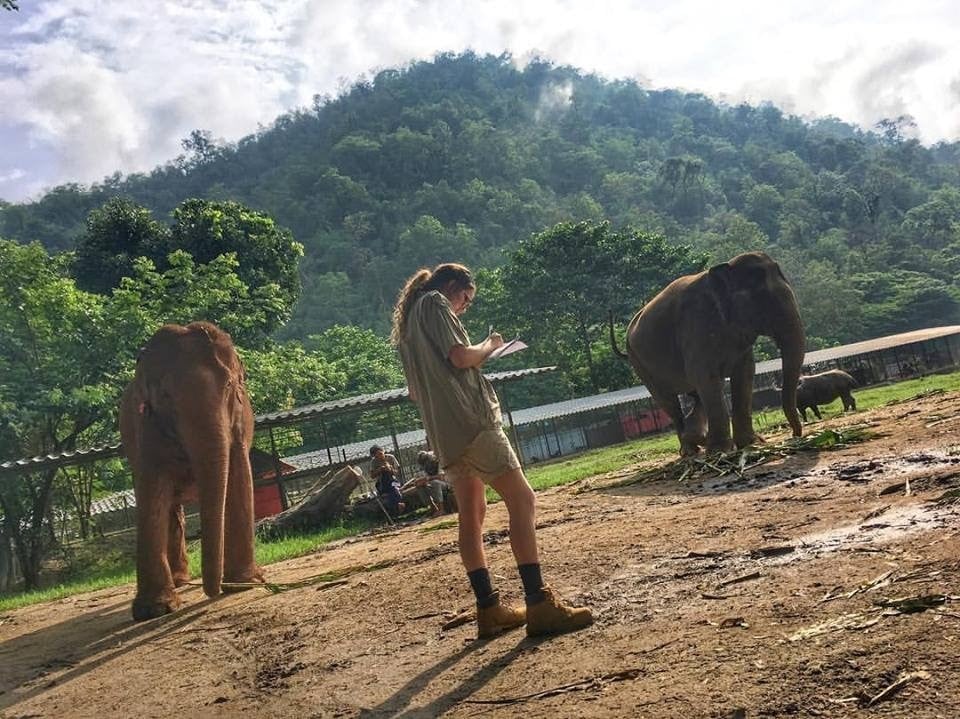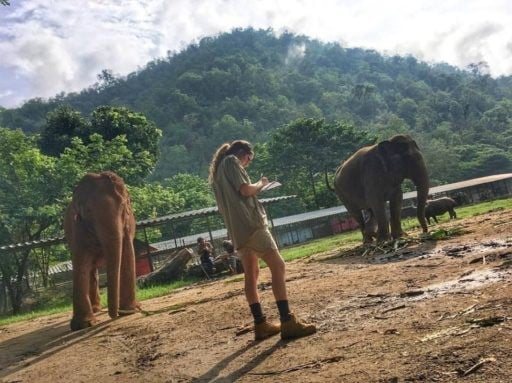 Tuition is $3950. All housing and meals are included in your tuition. Your tuition includes donations to Elephant Nature Park to help fund medicine, food, and care for the animals.
Tuition does not include international airfare. Airfare on the group flight from New York (required) is estimated at $1800 round-trip including taxes and fees.
Interest-free payment plans are available. Current college students may be able to use federal financial aid toward their tuition. Your space is not held until your $1000 deposit (credited toward tuition) is paid.
The Gilman Scholarship could fund $5000 of your tuition and the deadline is March 7, 2023, at 11:59 pm Pacific Time!
If you are a US citizen receiving a Pell Grant and currently enrolled in college or university, we encourage you to apply for this scholarship! See the official website for the latest details and read about Loop Abroad students who have received this scholarship.
Courses and Hours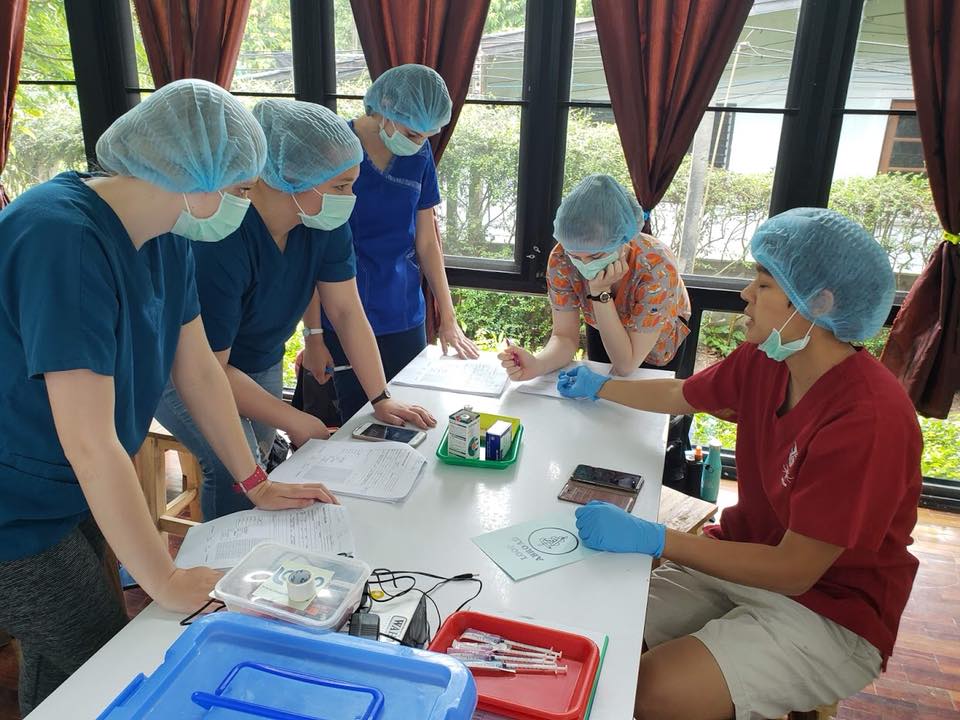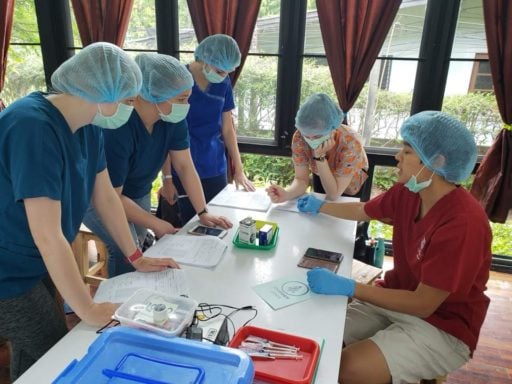 This program is created with students who may want to apply to vet school in mind. For your application to vet school, the program provides the following hours:
Veterinary Hours: 60
Research Hours: 9
Students can calculate their own record of hours for their VMCAS or other applications but will earn at least this many hours.
The AVMA says, "If you have the opportunity to work… for veterinarians who work with different species, that's a bonus that can make you more appealing to a veterinary school admissions committee." We're proud to offer you that opportunity!
The strongest veterinary recommendation letter is from a vet who has known and worked with you for at least a year. However, you will have a chance to build a relationship with your Loop Abroad teaching vet who may be able to write you a recommendation if you impress them with your performance and are able to build on your experience after your program.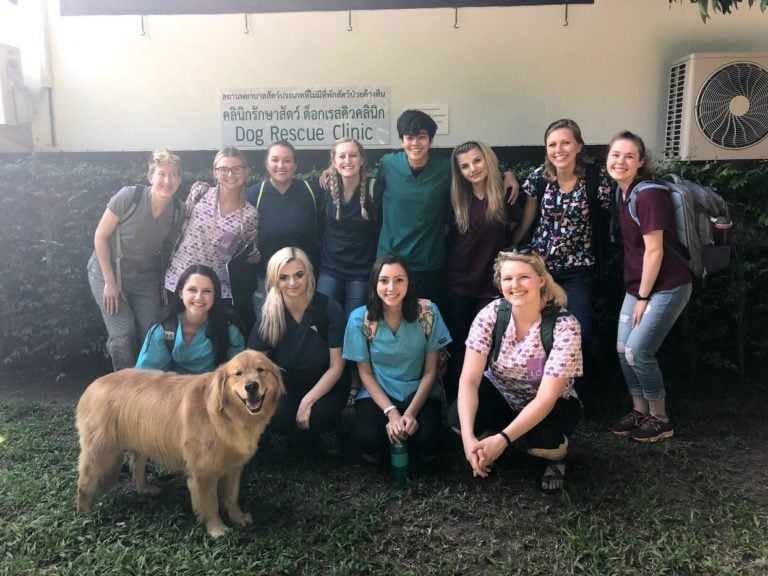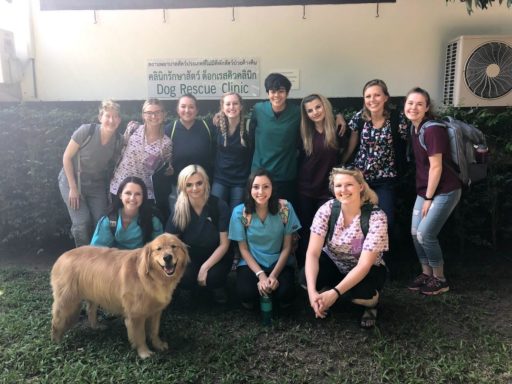 This program provides a total of 80 service hours. Loop Abroad is a certifying organization for the Presidential Volunteer Service Award, for which those hours are eligible.
A transcript for 3 college credits for "Tropical Shelter Medicine, Management, and Welfare: From Companion Animals to Elephants" is available for this program (additional fee applies). This course is the academic component of your program. You may also be able to get credit directly from your college or university for this program. If you are seeking credit from your college or university, please contact us for any assistance needed.
COVID and Safety
All participants will need to be fully vaccinated for COVID-19 (which may include boosters if eligible). All participants will adhere to the Loop Abroad COVID policy which includes providing a negative COVID test within 2 days prior to travel, wearing a mask when flying and when interacting outside of your "travel pod" (your group and staff), daily symptom report, and testing if symptoms are present.
If a program is canceled by Loop Abroad due to COVID-19, we offer a full refund of all tuition paid, including the deposit.
What if my program isn't canceled, but I can't travel for personal reasons?
We understand that sometimes even though a program is not canceled, an individual participant may be unable to travel due to illness or other personal reasons. In addition to our refund policy, if you must cancel your program enrollment less than 35 days before travel, for any reason at all, you can replace your program with the following virtual package.
This package includes 5 university credits from Iowa Wesleyan University (if you successfully complete the courses) and has a retail value of $5,080.
This offer is valid for cancellation of travel programs between 35 days and 1 day before the program begins, when no refunds are available for participants canceling their travel. One virtual package available per participant; non-transferable. A participant canceling their enrollment more than 35 days prior is welcome to select this option over their refund if they so choose.
Want to travel with us longer?
Link this program to another two-week program and save $100 on each tuition. This program can combine with the following programs:
Itinerary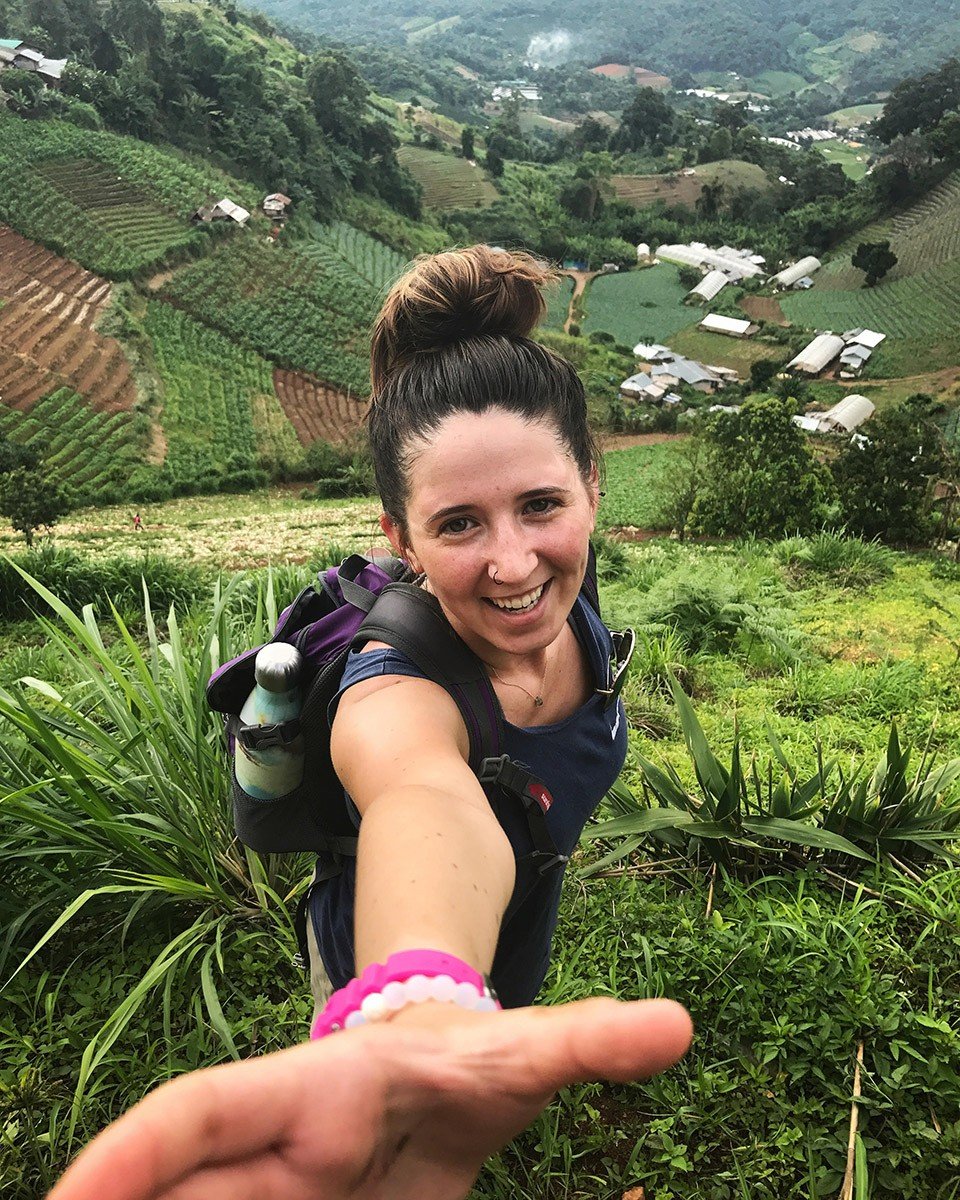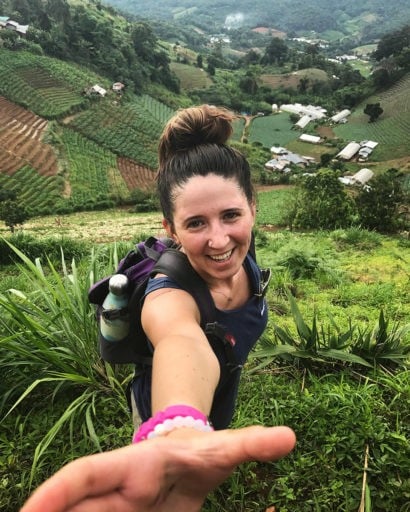 In this two-week program, you'll work and learn alongside veterinarians at an elephant sanctuary and a dog rescue. Live among the elephants and care directly for them, provide check-ups and procedures to dogs in need, and experience magnificent Thailand first-hand.
Week 1 – Dog Rescue Clinic and Chiang Mai
This program is divided into two weeks. In one week, students work with our staff vet to care for dogs at the Dog Rescue Clinic outside of Chiang Mai, Thailand. Students take part in a range of fun and cultural activities as well as learning and practicing clinical skills, including:
Chiang Mai city tour
Visit local street markets
Learn some Thai
Learn meditation with a Buddhist Monk
Ziplining day in the jungle or outdoor Thai cooking class
Visit Doi Suthep temple
IM, IV, and Sub-Q injections and catheter placement
Blood draws, blood smears, and microscope skills
Sterile scrubbing and gloving
Instrument handling and suturing
Ear cytologies, skin scrapes, fecals, and other diagnostics
Calculating medication dosages and administering medication
Physical exams and stethoscope use
Canine and feline neuter surgeries, anesthesia monitoring, and recovery
Identifying tropical diseases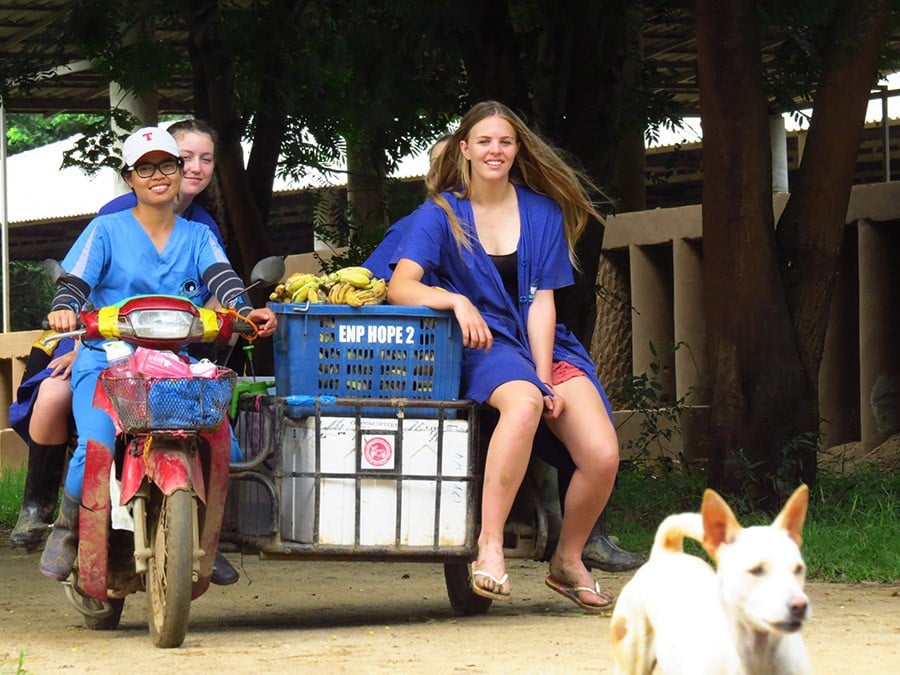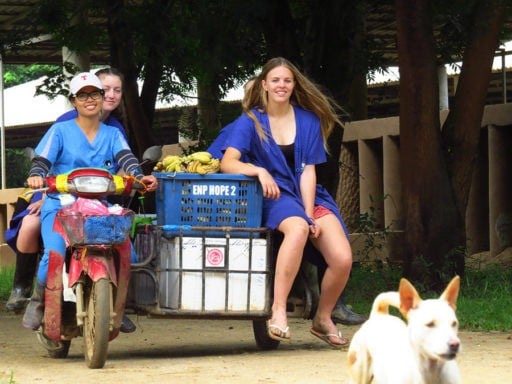 Students are in the examination room in small groups, assisting with procedures and surgeries and learning hands-on from the vet. Each day will have a lecture-style portion at the clinic and a chance to put the skills learned into practice helping animals in need, culminating in two surgery days at the end of the week.
In the evenings and over the weekend, we will have a chance to explore city life in Chiang Mai, including visits to local street markets for eating and shopping, dinners at local restaurants, a meditation lesson with a Buddhist Monk, a city tour, the choice of a ziplining day in the jungle or an outdoor Thai cooking class, a visit to Doi Suthep temple, and some chances to relax in the city and at home.
---
Week 2 – Elephant Nature Park
The other week is spent living and volunteering with the elephants at the Elephant Nature Park in a specially-tailored volunteer program. Students work with the elephants, prepare their food, clean their homes, and provide overall care for them. They will also help with sanctuary upkeep and have the chance to participate in cultural activities.
In addition, your vet will help you learn about elephant anatomy and physiology, body condition scores, and behavior.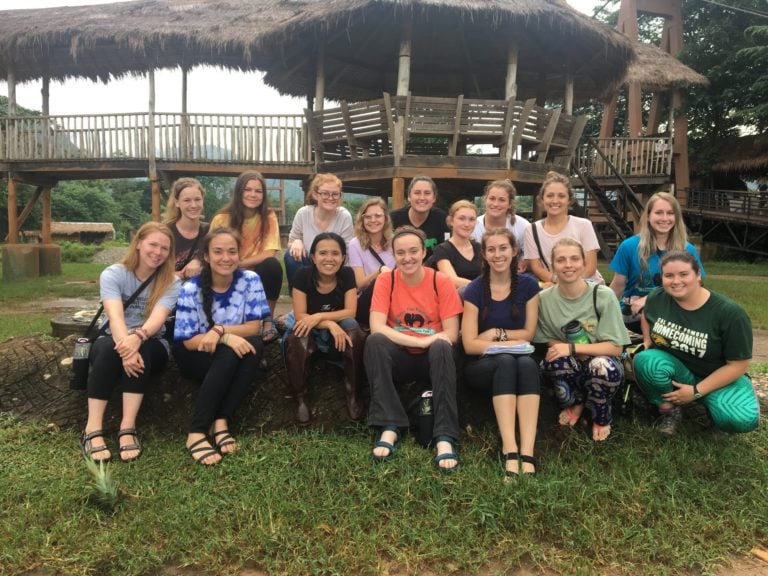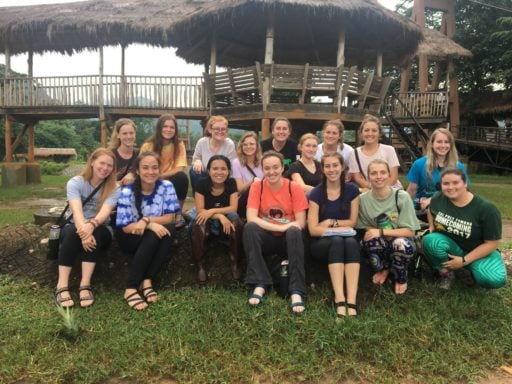 There will be a chance while at the Elephant Nature Park to learn from the elephant vet on staff, help provide medical care to animals in need, learn to test for various medical conditions in large mammals, and possibly observe surgical procedures in the on-site dog clinic. Students may also have opportunities to shadow the elephant trainer, participate in a diet study, prepare medications, or any number of other things going on at the park.
Students also generally have the chance to meet world-renowned conservationists and ENP founder Lek Chailert, and they get to learn a bit of Thai and get to know some of the elephants on the property one-on-one.
You'll notice that elephant riding is not included in this itinerary. Learn about why we don't ride elephants.
---
Note: Either the Elephant Nature Park or Chiang Mai week may come first in your itinerary.
Safety
Every program begins with a safety orientation. We'll discuss how to stay safe and healthy during your time in Thailand. We'll also discuss best practices for staying safe with all of the different species we will be interacting with, and staff will always be on hand to further instruct students regarding safe interactions with animals.
Dogs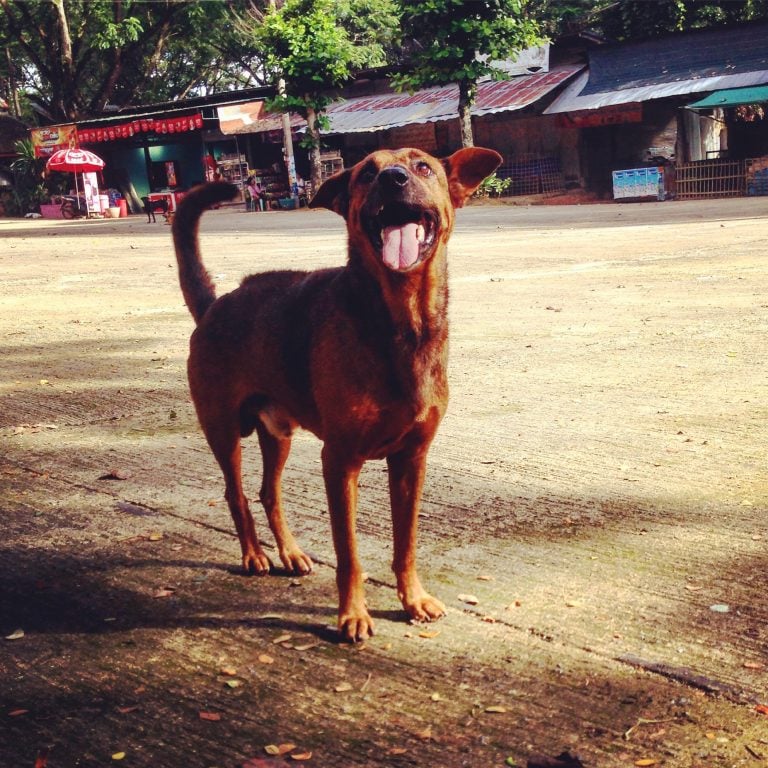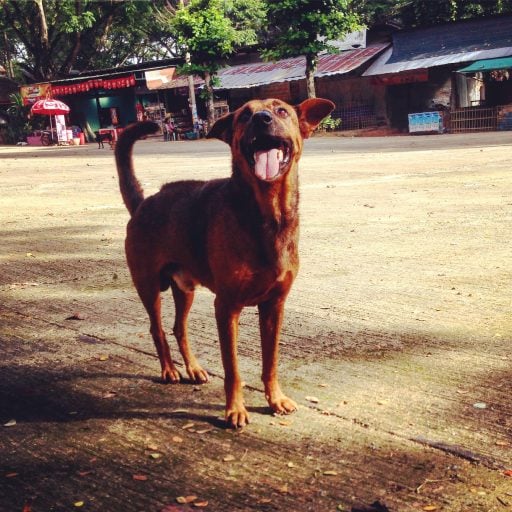 While most dogs are very friendly, some would rather be left alone. It is important to approach all dogs carefully. In order to safely interact with animals in a shelter and clinic setting, students and staff need to have an understanding of animal handling and behavior.
Staff and students will discuss animal behavior, including signs of anxiety, and animal handling and restraint before interacting with the dogs.
Elephants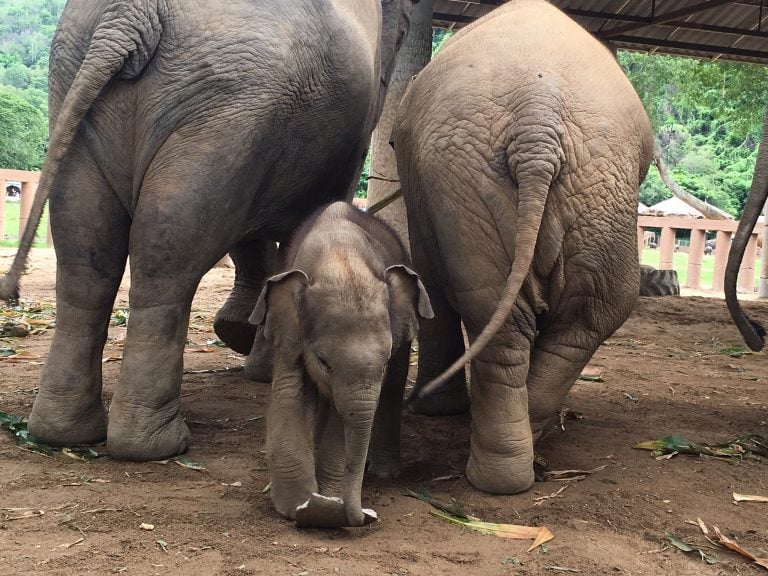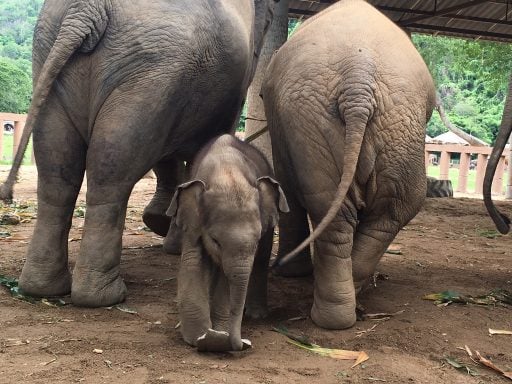 At the Elephant Nature Park, we work only with female elephants. Elephants are accompanied by at least one trained caretaker at all times. The Elephant Nature Park has been hosting volunteers since the early 1990s and has an exemplary safety record. All dogs at ARK and the Elephant Nature Park have been vaccinated against rabies.
You will have the opportunity to get plenty of up-close photos with elephants, but it is important to also allow the elephants to have the freedom to enjoy their natural environment and the company of their elephant friends. It can be even more rewarding to watch the elephants interacting with their natural environment from a distance because this is when their true personalities shine!
Students will always be accompanied by trained guides and volunteer coordinators who will instruct students on how to safely interact with the elephants.
Reading List
Learn more about Thai culture, conservation, elephants, or veterinary medicine
None of these books are required reading. You can purchase any of the books on our suggested reading lists at the links below.*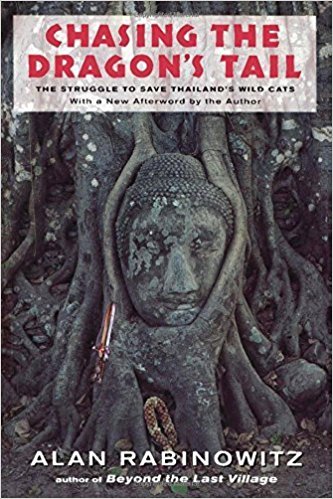 Chasing the Dragon's Tail: The Struggle to Save Thailand's Wild Cats, by Alan Rabinowitz. Alan Rabinowitz is one of the leading authors on protecting large cats in the wild. He is the director of the Science and Exploration Program at the Wildlife Conservation Society, and has led research expeditions all over the world. He is known for founding the world's first jaguar reserve, which lies in Belize. This book is a sad and beautiful tale of the author's struggle to understand Thailand and to help save the wild cat population of Thailand.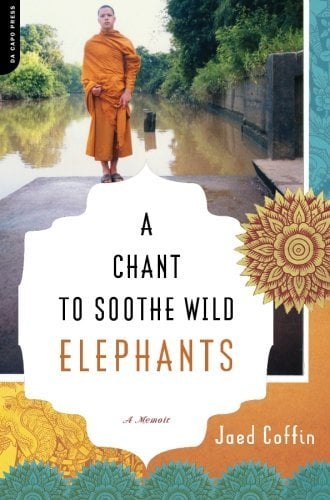 A Chant to Soothe Wild Elephants, by Jaed Coffin. Jaed Coffin lives in Maine, and was raised in the United States as a Thai American. When he was twenty-one-years-old, he left college life in New England to be ordained as a Buddhist Monk in his mother's native village of Panomsarakram, Thailand. This book is the story of his time in Thailand, and explores themes of displacement, ethnic identity, and cultural belonging. (NOTE: this book isn't about elephants.)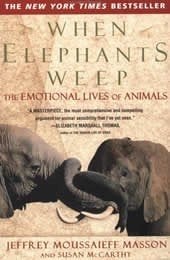 When Elephants Weep: The Emotional Lives of Animals, by Jeffrey Moussaieff Masson and Susan McCarthy. This New York Times Bestseller was heralded as "A masterpiece, the most comprehensive and compelling argument for animal sensibility…". Elephants are the national animal of Thailand, and are an important symbol in religion and culture there. They are also intelligent, social animals who are on the brink of extinction in Asia and Africa. This text is a great exploration of the emotional lives of elephants and an eye-opening tale for students of conservation and the behavior of animals, human or otherwise.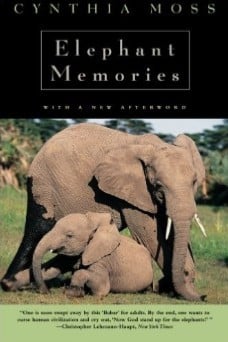 Elephant Memories, by Cynthia Moss. Cynthia Moss is founder and director of the Amboseli Elephant Research Project in Africa. As a study of a family of African Elephants in Kenya over twenty-seven years, this book is a moving and important book. "One is soon swept away by this 'Babar' for adults. By the end, one wants to curse human civilization and cry out, 'Now God stand up for the elephants!'", wrote Christopher Lehmann-Haupt of the New York Times.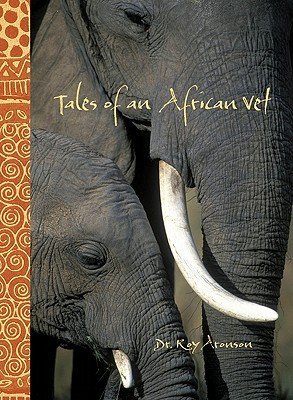 Tales of an African Vet, by Dr. Roy Aronson Booklist says, "For a veterinarian, it's one thing when one's patients are cuddly pet cats, dogs, and the occasional hamster. It's quite another when the cats turn out to be cheetahs, the dogs are part wolf, and the hamster? Well, that could be anything from a gorilla to an elephant, a puff adder to a crocodile. Through equal parts luck, timing, and desire, Aronson augmented his 25-plus-year career as a small animal veterinarian in South Africa with house calls to treat some of the world's largest and most dangerous creatures. Except that in Aronson's case, the "house" was anywhere from a rhino's cage at the renowned Pretoria Zoo to a lion's pride in the densest African bush. The case histories of the animals treated in these treacherous locations provide an exhilarating glimpse into the lives of numerous valuable and endangered species. As intrepid as Indiana Jones and as compassionate as Dr. Doolittle, Aronson shares harrowing, and sometimes humorous, adventures in an engrossing memoir about an unexpected career."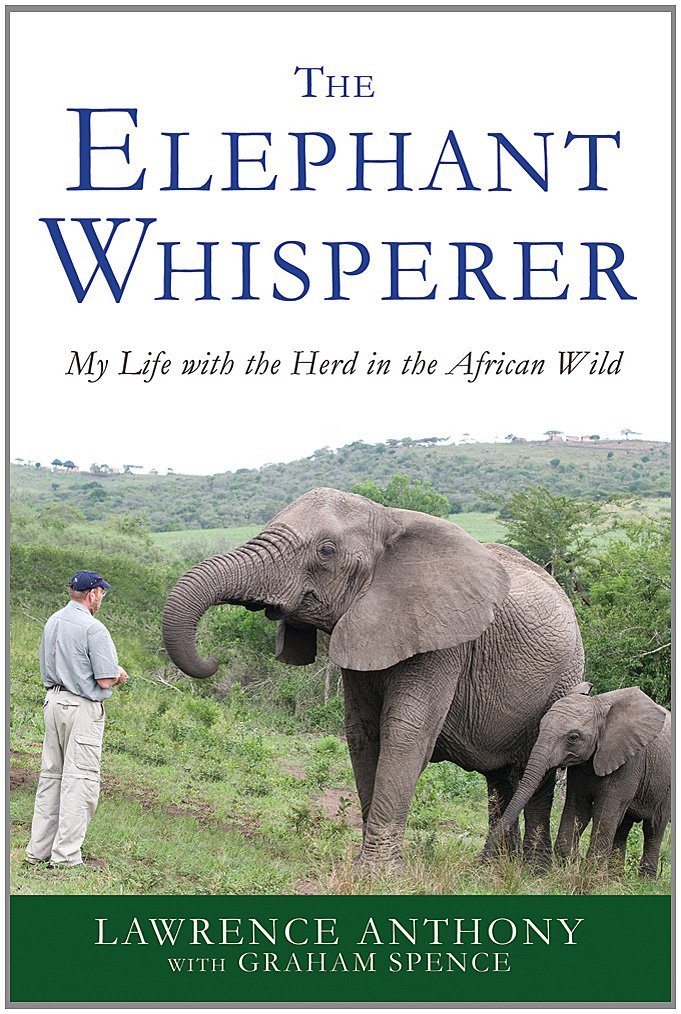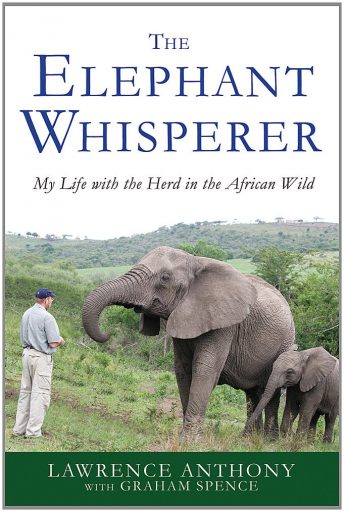 The Elephant Whisperer: My Life with the Herd in the African Wild, by Lawrence Anthony Publisher's Weekly says, "In 1998, prize-winning conservationist Anthony (Babylon's Ark: The Incredible Wartime Rescue of the Baghdad Zoo) purchased Thula Thula, "5,000 acres of pristine bush in the heart of Zululand, South Africa," transforming a rundown hunters' camp (dating to the 19th century) into a wild animal preserve and a center for eco-tourism. In 1999, Anthony agreed to take in a herd of "troubled" wild elephants, the first seen in the area in more than a century. Winning their trust, becoming deeply attached, and even learning how they communicate (deep, rumbling "whispers," sensed rather than heard), Anthony took enormous risks in the form of enraged elephants, distrustful neighbors, and poachers. Over time Anthony succeeds in his larger goal, winning support from the six Zulu tribes whose land borders the reserve ("most Zulus … had never set eyes on an elephant"); they eventually join Anthony's venture as partners in a larger conservation trust. An inspiring, multifaceted account, Anthony's book offers fascinating insights into the lives of wild elephants in the broader context of Zulu culture in post-Apartheid South Africa."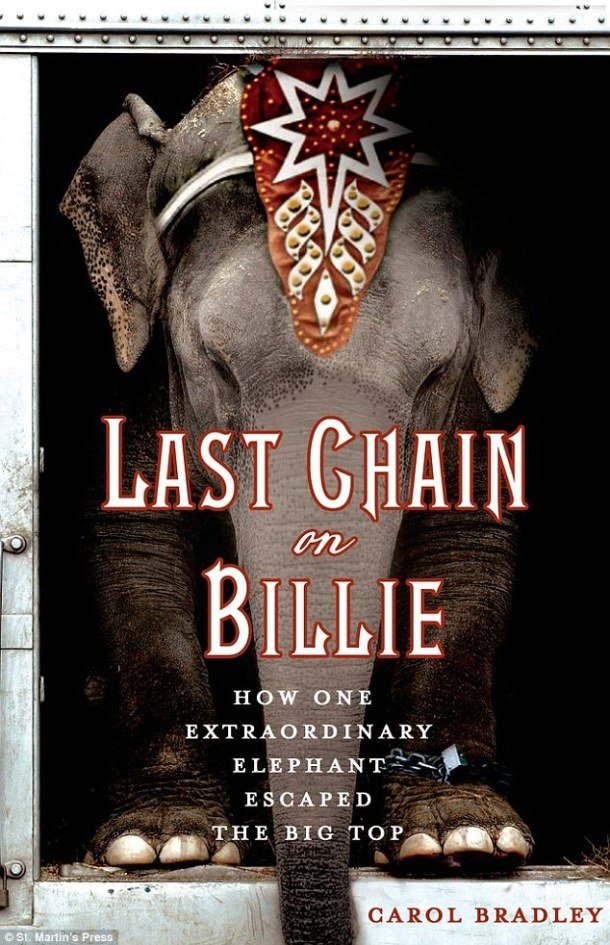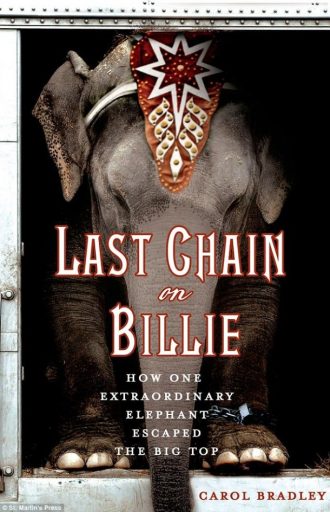 Last Chain on Billie: How one Extraordinary Elephant Escaped the Big Top, by Carol Bradley " Like the majority of captive elephants, Billie was captured as a calf, surfacing in the U.S. in 1966 as a four-year-old. After several years in a private zoo, she joined the circus, where she was trained to perform. Circuses are an extremely demanding environment for elephants, with constant travel from one town to another, multiple shows per week, and continuous noise. Although she learned difficult tricks and was a star, Billie rebelled and began to be known as a difficult elephant, gaining a reputation for attacking her trainers. Meanwhile, two former elephant trainers had grown disenchanted with circuses and the distorted lives that circus elephants lived, and they decided to found a sanctuary for former performing elephants in Tennessee. The story of how Billie got to the Elephant Sanctuary, and of how the sanctuary overcame the prejudices of both the circus and zoo communities, is both heartrending and uplifting. Full of details of the brutal life endured by performing elephants, of battles between Billie's owner and the U.S. Department of Agriculture over her ultimate fate, and of Billie's eventual adjustment to a life of freedom, Bradley's newest has produced a well-researched winner." – Booklist
*Links are affiliate links – thanks for helping to support Loop Abroad!
Scholarships
There are lots of ways to help fund your online and travel programs with Loop Abroad, and we are here to help!
Scholarships are a terrific way to cover some or all of your tuition for a Loop Abroad program. When you look for scholarships for pre-vet programs, you need to look at all your options!
Benjamin A. Gilman International Scholarship:
The Gilman Scholarship could fund $5000 of your tuition and the next deadline is March 1 at 11:59 pm Pacific Time!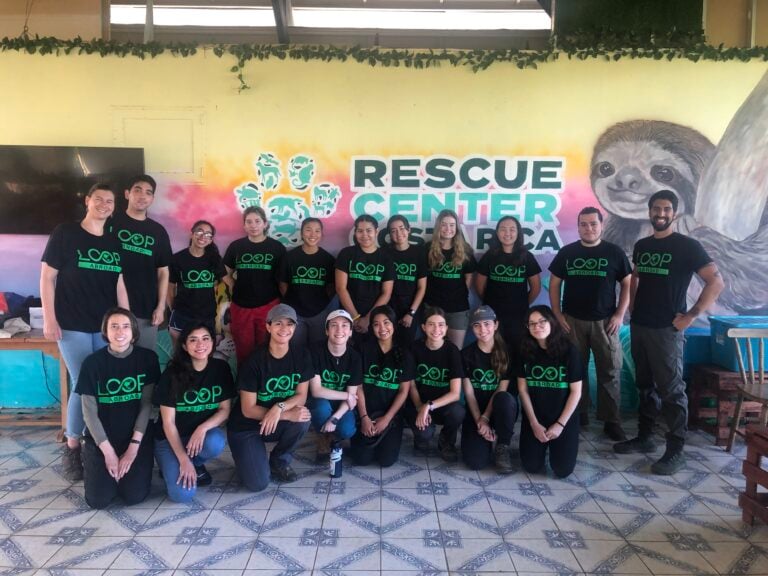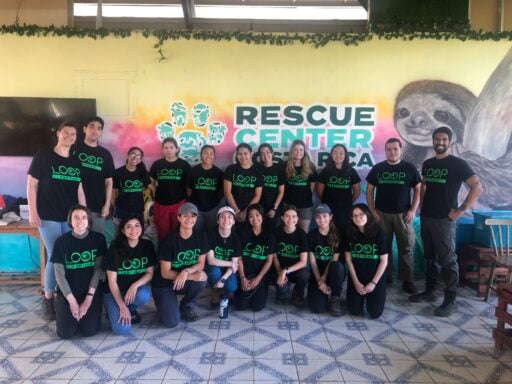 The Gilman Scholarship was designed to help students of limited financial means have the opportunity to study abroad – online or in-person. Nearly a third of applicants are awarded the scholarship! This is a great opportunity to help cover your tuition.
Students can receive up to $5,000 for travel or virtual programs. The scholarship can be applied to any of our online programs, to our semester programs, or one of our 2-week programs.
Along with their application, students must submit two essays, the Statement of Purpose Essay, and the Community Impact Essay. Students must also upload their transcripts (unofficial or official). For more information on the application guidelines, please click here.
See the official website and read about Loop Abroad students who have received this scholarship. If you are a US citizen receiving a Pell Grant and currently enrolled in college or university, we encourage you to apply for this scholarship. The round of applications due March 1 will cover in-person programs or internships that start between May 1, 2022, and April 30, 2023. This cycle encompasses Summer 2022, Fall 2022, Spring 2023, and Academic Year 2022-2023 programs.
Loop Abroad Dr. Erica Ward Scholarship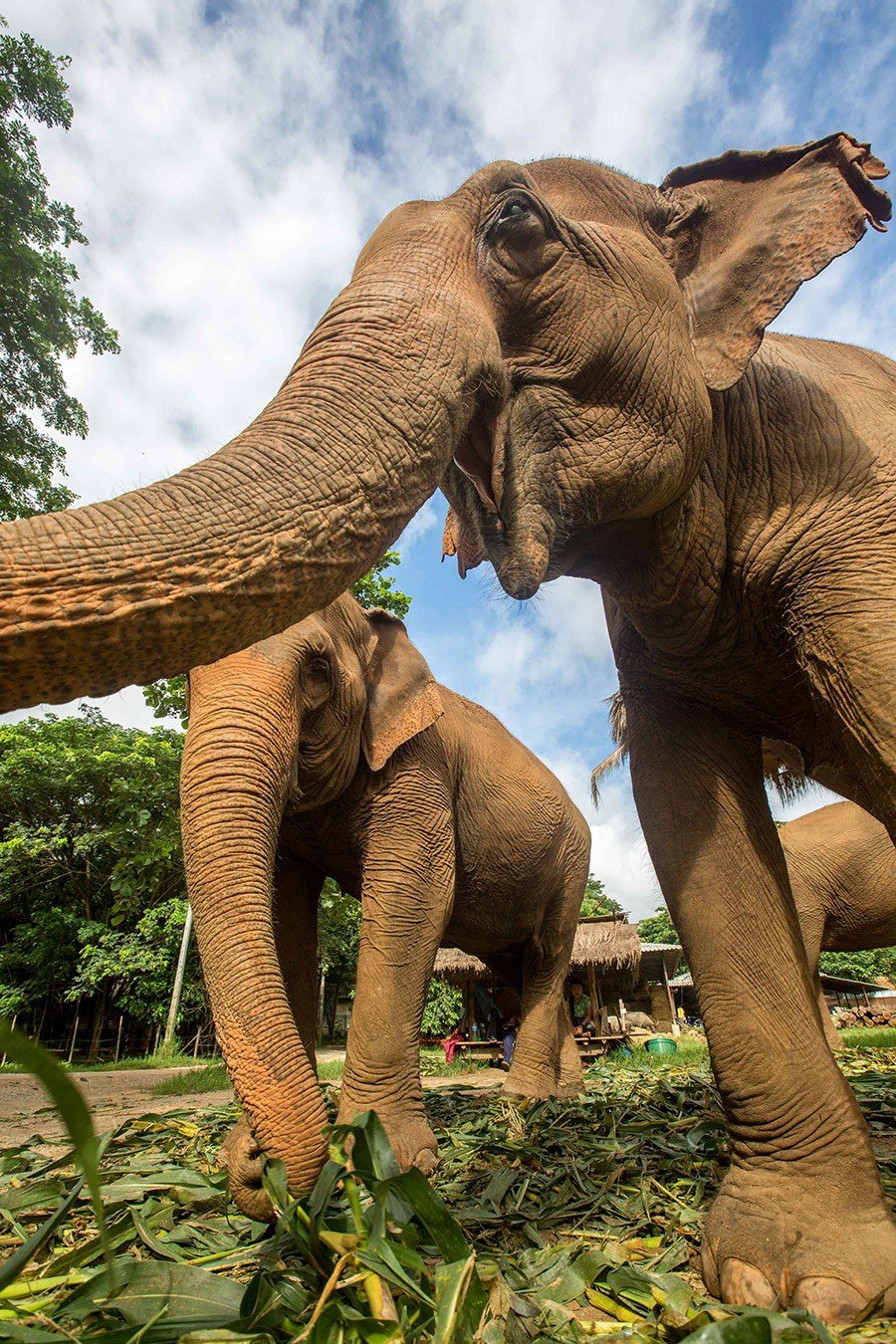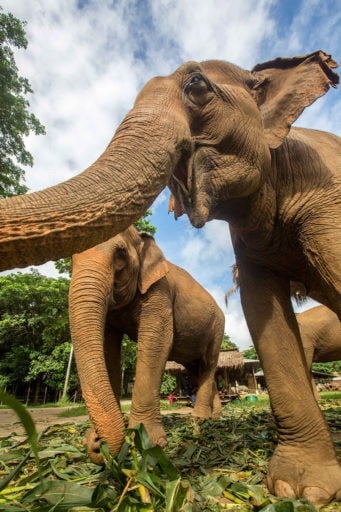 Loop Abroad is offering one FULL TUITION scholarship to cover one online program of your choice. Applications will open in early January 2023. We're proud to add this to the list of scholarships for pre-vet programs.
Who can apply: This scholarship is open to all students age 18 and over. You do not have to be a US Citizen. You do not have to be currently in school. You do not need to be enrolled in an online course to apply. You can apply for the scholarship first and make your online course selection after you receive a decision about the scholarship. (Note: if you make any payments toward tuition and later receive the scholarship, your payments will be refunded up to the value of one online program of your choice, not including an online semester.) 
Criteria for selecting the scholarship recipient: 
We will consider financial need, commitment to conservation and/or animal science, academic performance, and ability to be a positive team member as factors in our decision. We are not looking for the applicant with the highest grades or the most animal hours. We are not looking for the applicant with the saddest story. We are looking for a student who embodies Loop Abroad's values of teamwork, commitment to a cause, and hard work, and for a student who would not be able to otherwise afford Loop Abroad tuition (whether because of household income or recent change in circumstances).
How to apply:
To apply, you must complete the following three steps:
Apply for the Loop Abroad Dr. Erica Ward Scholarship here. The application requires a copy of your proof of household income (such as last year's tax return).
Follow @LoopAbroad on Instagram (instagram.com/loopabroad) and make an Instagram post about the program you're hoping to join, tagging @loopabroad and #loopabroad in the post.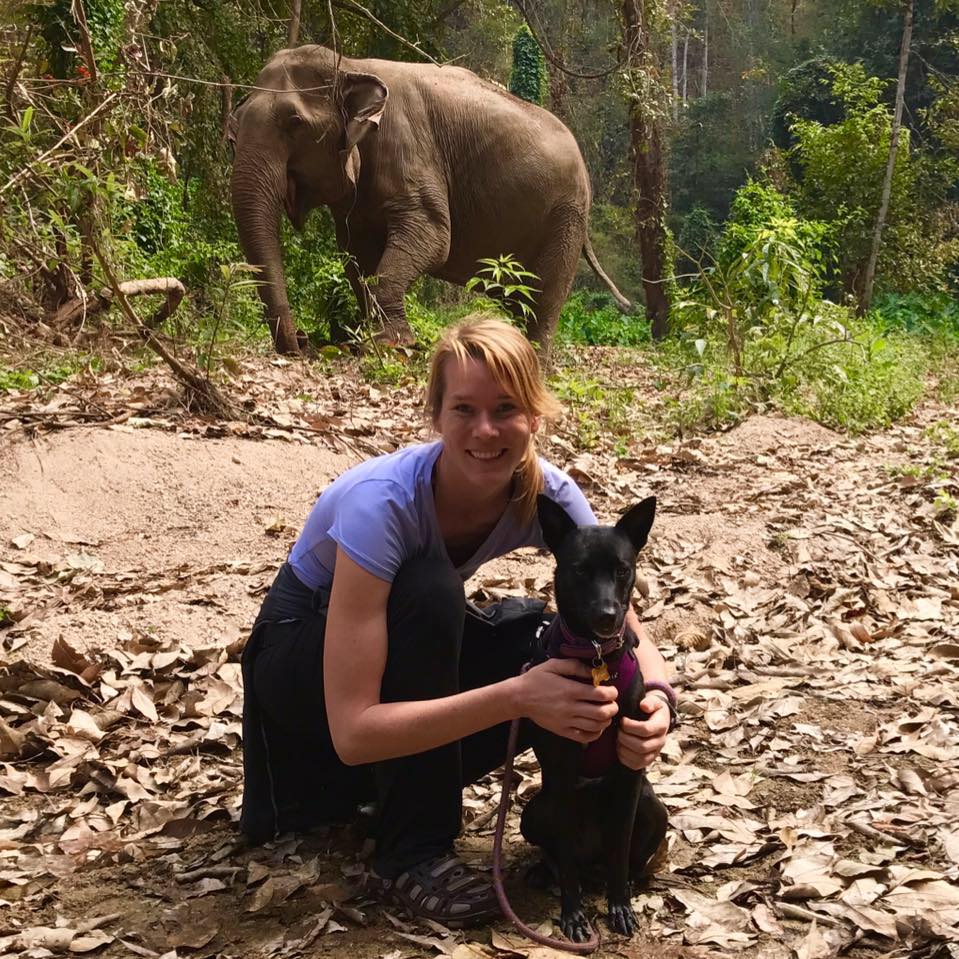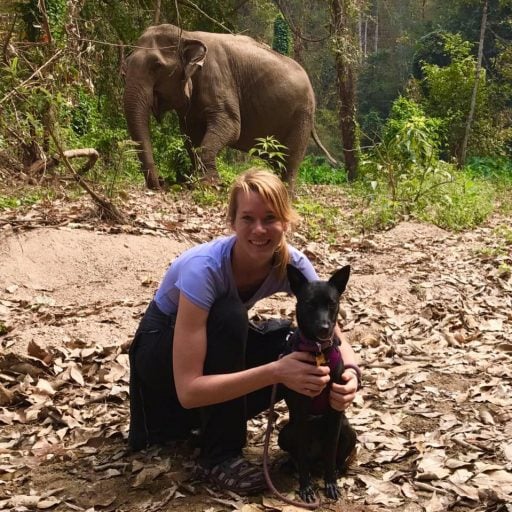 Why is it called the Erica Ward Scholarship? Dr. Erica Ward is our Academic Director. We believe that she embodies the values we are seeking in our scholarship applicants: she is passionate, dedicated, hard-working, and driven to make the world a better place. Dr. Ward consistently strives to find ways that Loop Abroad can support projects in need and help its students and alumni have fulfilling academic opportunities. We have decided to name this scholarship after her to honor her continued commitment to her values and purpose. (PS – She isn't dead. Please don't write your essay about honoring her legacy. She is very much alive and still working here. If you are a finalist for the scholarship, she will read your essay.)
Details:
The scholarship will be credited toward tuition for the winning student toward the Loop Abroad online program of their choice. If the chosen winner has already made payments toward his or her Loop Abroad tuition, those payments will be refunded in full.
The scholarship is non-transferable. If the student cannot attend, the scholarship will be void – it is not a cash prize and cannot be paid as such. Applicants must be over the age of 18. Citizens and residents of any country may apply.
The Gilman-McCain Scholarship: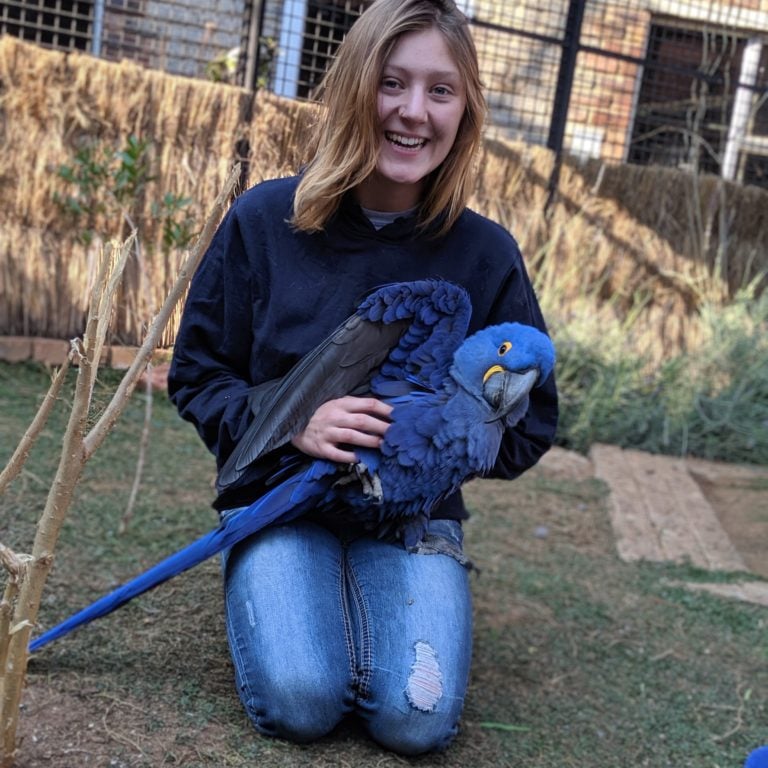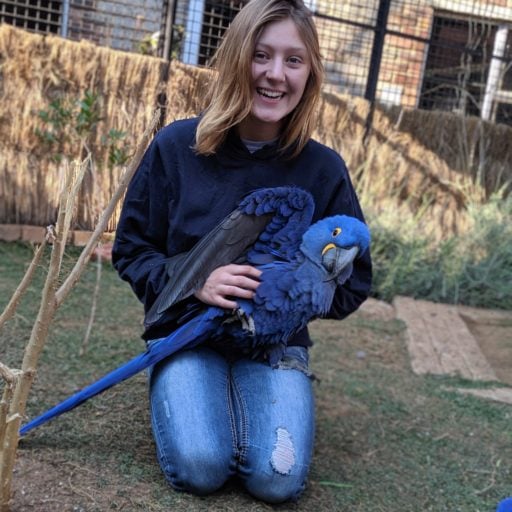 The Gilman-McCain Scholarship is a congressionally funded initiative of the Bureau of Educational and Cultural Affairs at the U.S. Department of State and named after the late senator John S. McCain from Arizona.
This scholarship is open to US citizen undergraduate students who are child dependents of active duty service members and receive any type of Title IV federal financial aid. Students can receive awards of up to $5,000 for 2+ weeks of international travel or online programs. The scholarship can be applied to any of our online programs,  semester programs, or 2-week travel programs.
The next round of applications for the Gilman scholarship opens in January 2022. The deadline will be in March. At that time, you can apply for scholarships to use on any program starting between May 1, 2022, and April 30, 2023.
Freeman-Asia Scholarships: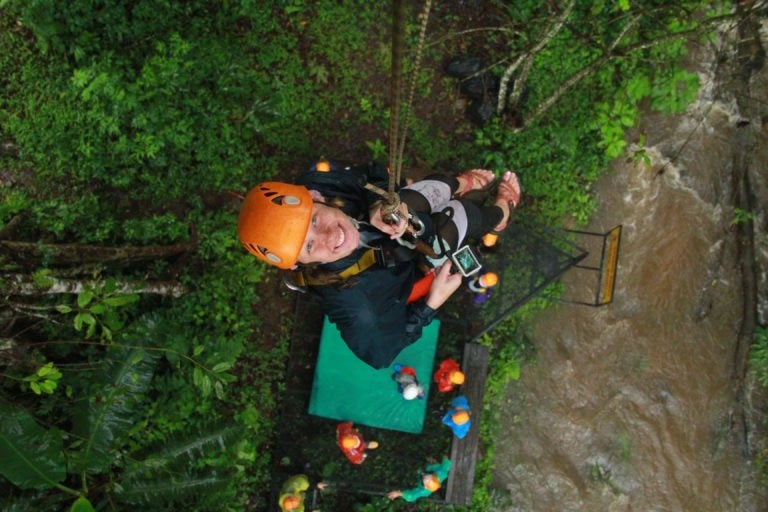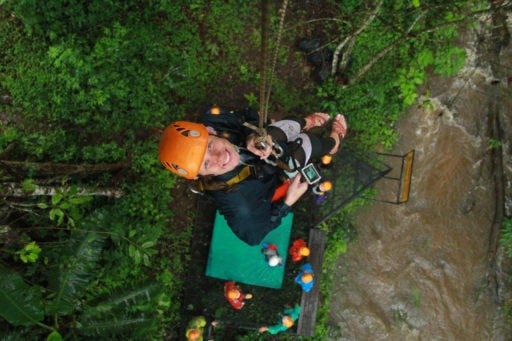 The Freeman Awards for Study in Asia (Freeman-ASIA) provides scholarships for U.S. undergraduate students with demonstrated financial need to study abroad in East or Southeast Asia. This scholarship is open to both US citizens and permanent residents who are undergraduate students at a two-year or four-year college or university.
Recipients can receive up to $3,000 in awards for summer programs. This scholarship can be applied to our Thailand programs for 2+ weeks.
In order to apply, students must fill out an online application. Read the scholarship instructions here and the eligibility requirements here.
Applications for the 2021-2022 school year are closed. 
The Fund for Education Abroad: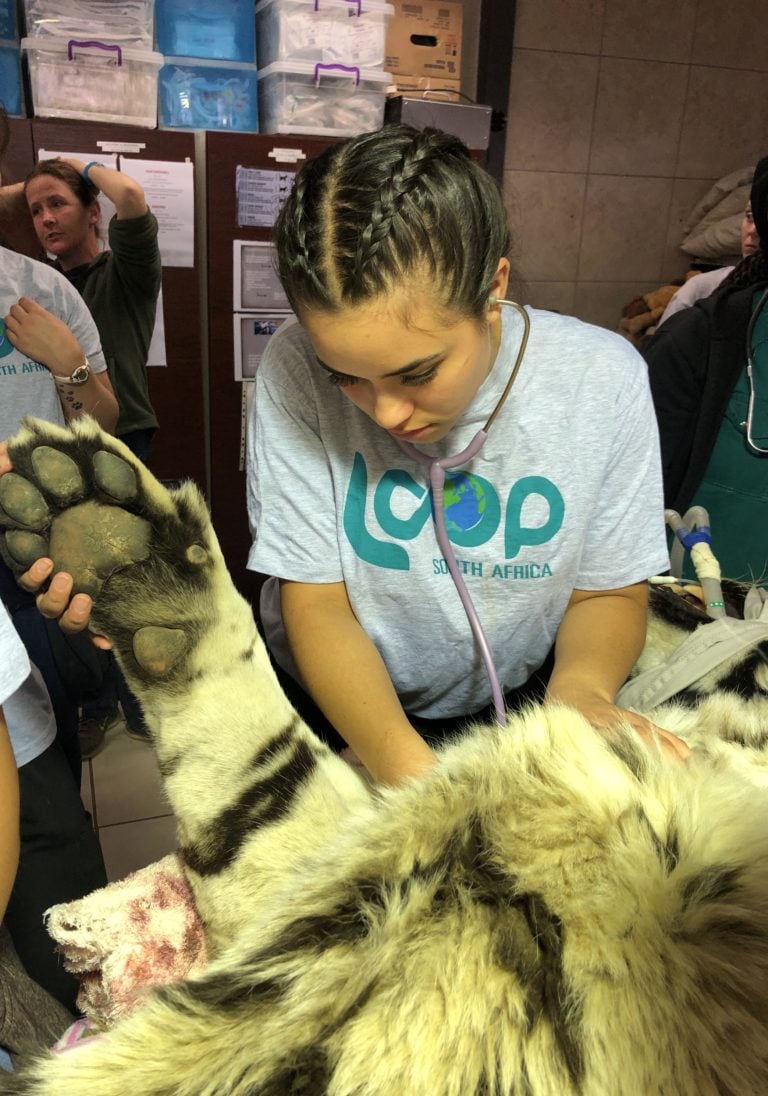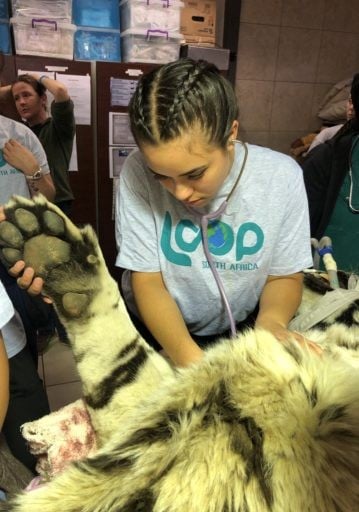 The Fund for Education Abroad (FEA) invests in promising students with financial needs who wish to study abroad. Potential applicants who meet our eligibility requirements may participate in any international education program that meets their academic objectives.
This scholarship is open to US citizens or permanent residents currently enrolled as an undergraduate at a college or university in the US. Scholarships range from $1,250 – $10,000.
Along with their application, students must submit a financial aid form (filled out by the financial aid office at their school), one recommendation letter, and a copy of their unofficial transcript.
Applications for Spring 2023 (programs from January- May) are due by September 15, 2022 at 12pm (noon) EST. Students may review the scholarship and application instructions here.
Scholarships of note that you can apply for through the Fund for Education Abroad include:
The Hiliary Echo Douglas Memorial Scholarship – for students studying abroad in Southeast Asia
Boston Area Study Abroad Association Scholarship – for students with schools in Massachusetts, Maine, Vermont, New Hampshire, Rhode Island, or Connecticut.
Rainbow Scholarship – For LGBTQI students that participate in a high-quality, rigorous education abroad program.
Malú Alvarez Global Access Scholarship- Five scholarships for semester-long programs to be awarded for study in any country.
NAFSA Tamara H. Bryant Memorial Scholarship- These funds are awarded to African-American undergraduate students in the United States who hope to study abroad.
Gateway International Group Education Abroad Scholarship- Scholarship awarded to those who are first-generation college students, or those whose home or college of study is in Kentucky.
InternationalStudent.com Travel Video Contest: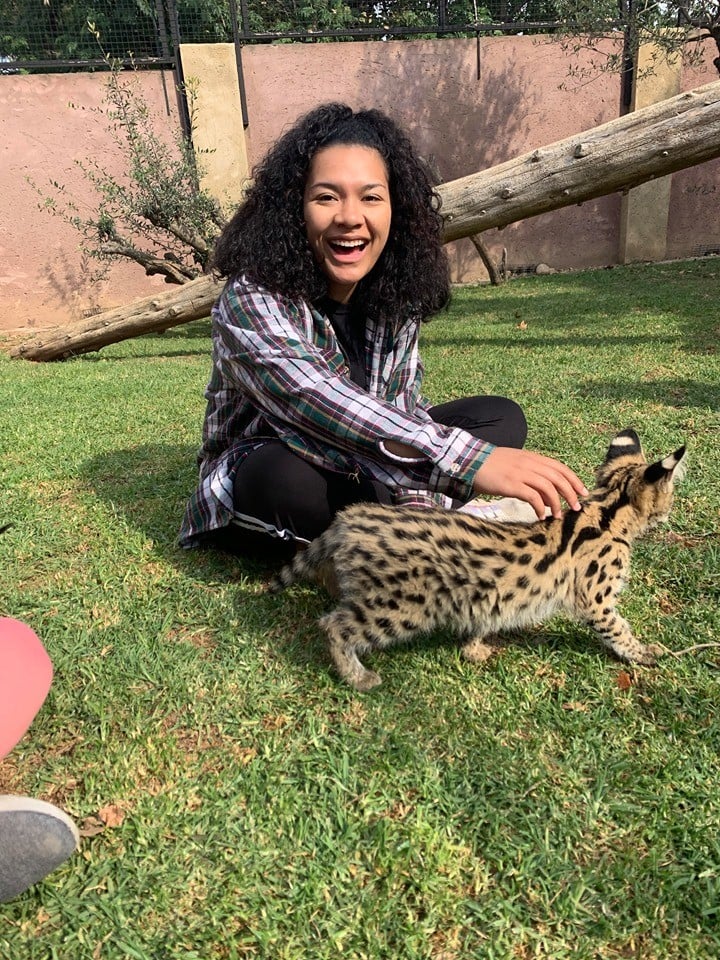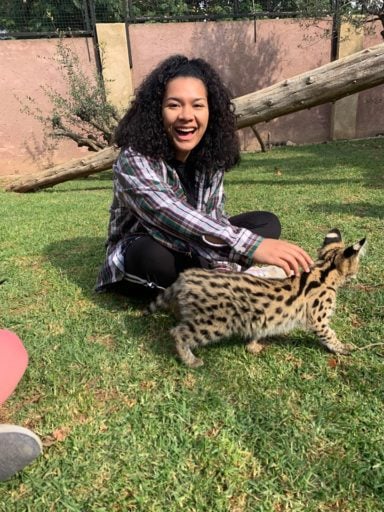 The InternationalStudent.com 2020 Travel Video Contest gives students the opportunity to win a scholarship by sending in an original video discussing:
How COVID-19 has impacted your international education or cultural exchange experience abroad
Your ideal international education or cultural exchange after Covid-19
There are several prizes available ranging from $250 to $4,000.
In order to apply, students must create a 4-minute video and submit an online entry form. Tips and tricks for filming a video entry can be found here. Applicants must be 18 years of age or older.
Submissions are due by October 13, 2021. Apply here.
NAFSA scholarships
NAFSA is the world's largest nonprofit association dedicated to international education and they have a long list of scholarship databases (including scholarships for pre-vet programs) that might help make your program possible!