One-week exclusive opportunity at one of the busiest sea turtle hospitals in the world
in beautiful Juno Beach, Florida
This program is no longer accepting applications for summer 2023 – check back for summer 2024!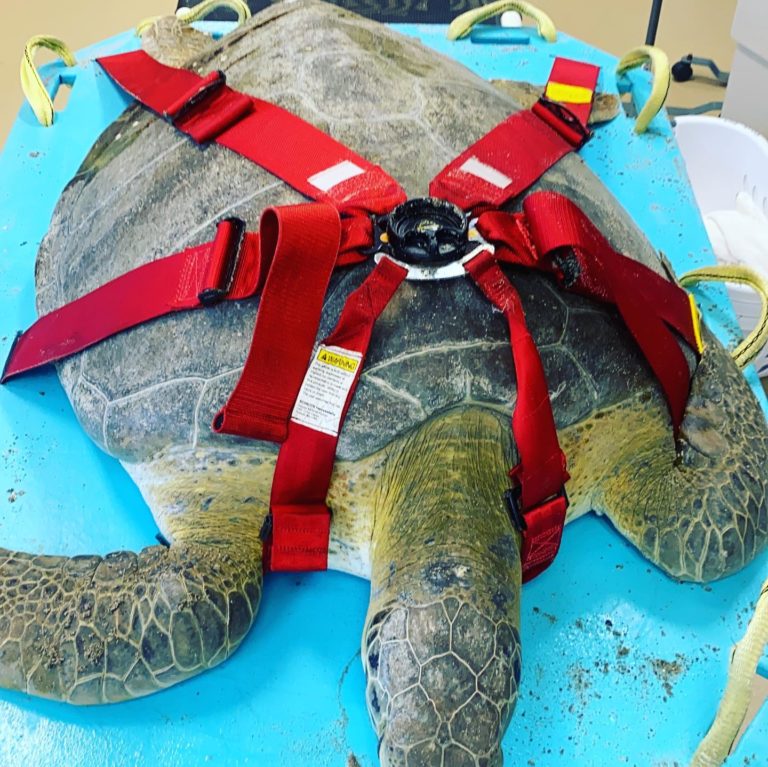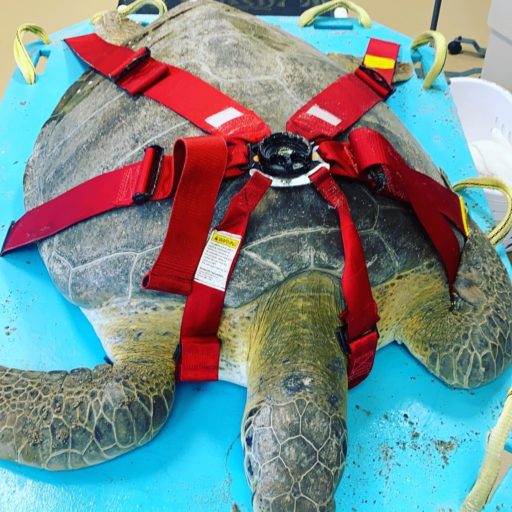 We are thrilled to be offering ONE session in summer 2023 with the exclusive opportunity to work and learn at the Loggerhead Marinelife Center in beautiful Juno Beach, Florida.
Curriculum: Monday – Friday, we will be at the Loggerhead Marinelife Center approximately 9am – 5pm for a full-time learning experience. On this program, you will assist with sea turtle rehabilitation, research and conservation efforts with Loggerhead Marinelife Center staff including field research, general nesting monitoring activity, patient treatments in LMC's state-of-the-art sea turtle hospital. You'll get an introduction to florida's sea turtle species and their conservation, and participate in some morning and evening nesting monitoring.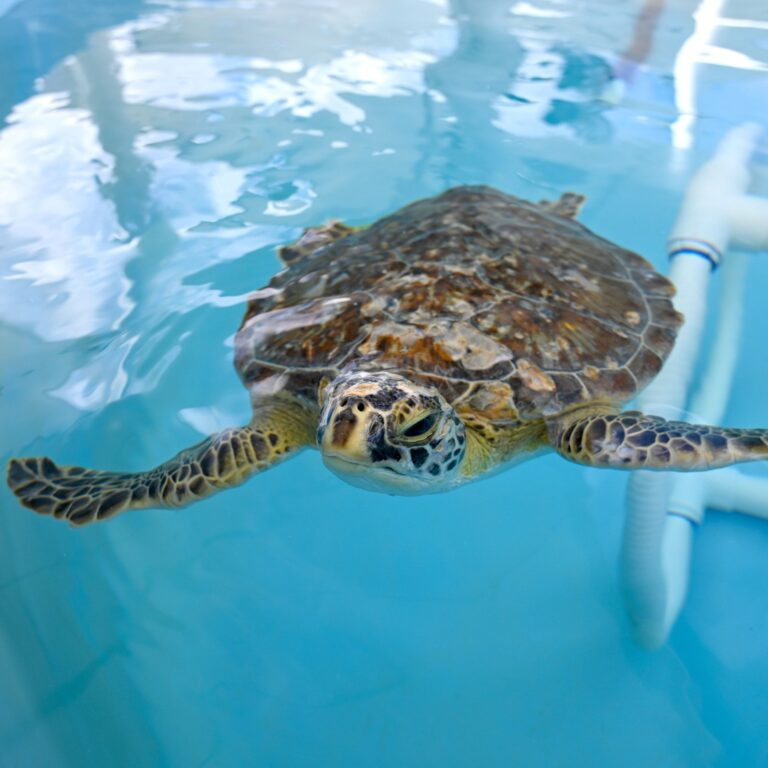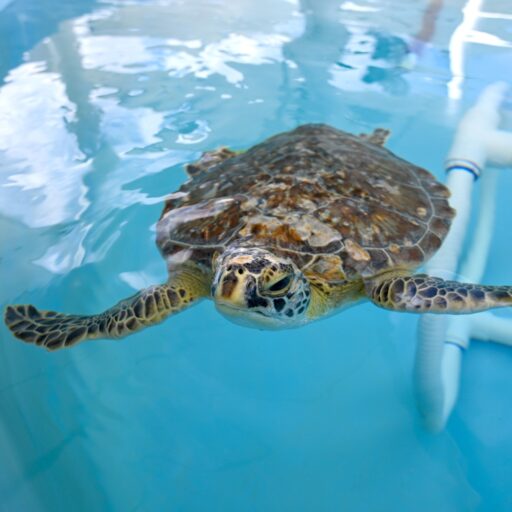 Activities will be dependent on what's going on at LMC when you are there but may include:
• Indoor and outdoor hospital tour
• Assisting with rehabilitation activities in the state-of-the-art sea turtle hospital
• Evening nesting sea turtle observation and lighting survey
• Sunrise nest checks
• Sea turtle food preparation and share-based reef cleanup and debris removal
• Inventory of sea turtle nests on world's second-most densely nested beach for loggerhead sea turtles
• Preparing hatchling food
• Artificial reed clean-up in Lake Worth Lagoon
• Nesting and hatching success surveys
• Assisting sea turtle researchers with hatchling study preparation
• Guided coastal kayak tour with a naturalist on the Indian River Lagoon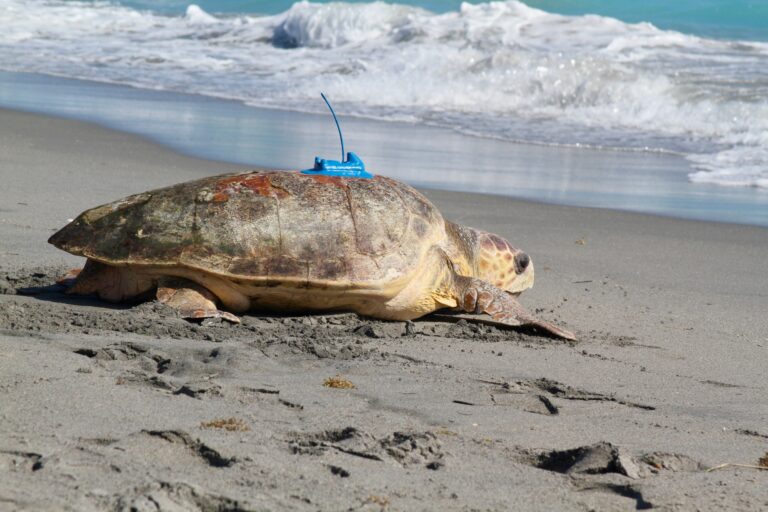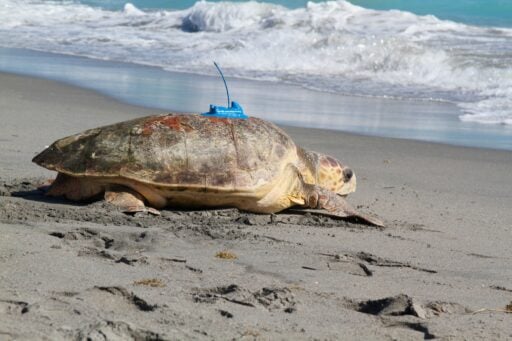 Housing and meals: Housing and meals will be provided. Housing will be in a hotel with a Loop Abroad staff member on-site:  each student will have his or her own bed, and rooms will be shared by gender. 
All meals are included. Breakfast is at the hotel, lunch is a packed lunch (you may be asked to prepare your own packed lunch from provided materials), and dinners are included from local restaurants.
In the evenings, we will provide transportation to local activities, such as beach visits, that we can enjoy together, or have activities to do together at the hotel. All transportation during the program is provided (private van). Airport pickup and dropoff to Palm Beach Airport is included  (at designated pick up and drop off times).
COVID and Safety:All participants will need to be fully vaccinated for COVID-19 (which may include boosters if eligible). All participants will adhere to the Loop Abroad COVID policies of testing yourself for COVID-19 within 2 days prior to travel, reporting symptoms if they arise during the program, masking or testing if asked to by staff, and isolating if you test positive.
What if my program isn't cancelled, but I can't travel for personal reasons?
We understand that sometimes even though a program is not cancelled, an individual participant may be unable to travel due to illness or other personal reasons. In addition to our refund policy, if you must cancel your program enrollment less than 35 days before travel, for any reason at all, you can replace your program with the following virtual package.
This package includes 5 university credits from Iowa Wesleyan University (if you successfully complete the courses) and has a retail value of $5,080.
This offer is valid for cancellation of travel programs between 35 days and 1 day before the program begins, when no refunds are available for participants cancelling their travel. One virtual package available per participant; non-transferable. A participant cancelling their enrollment more than 35 days prior is welcome to select this option over their refund if they so choose.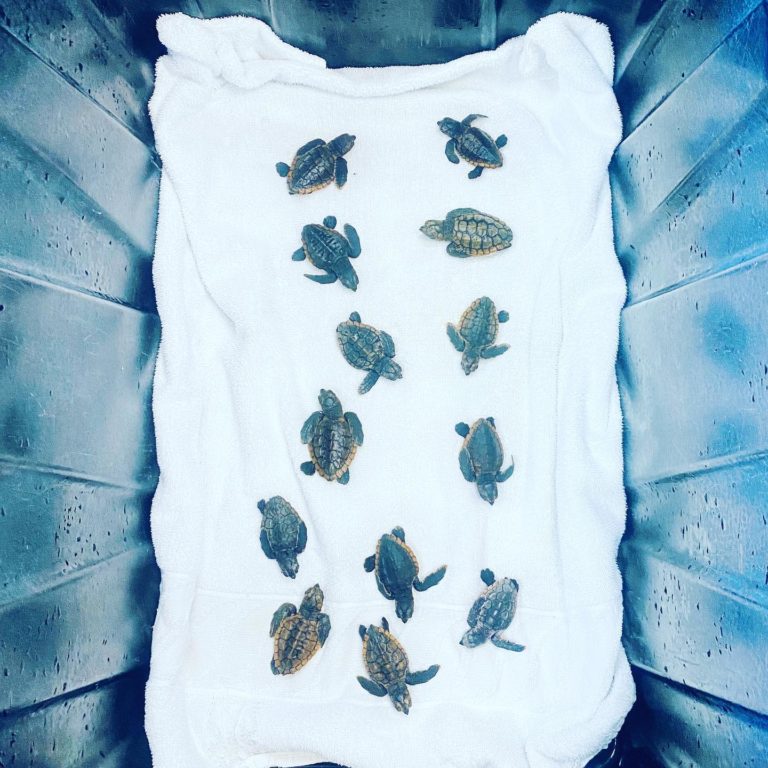 Teaching Faculty: You will be learning from the sea turtle experts at Loggerhead Marinelife Center. You will also have a Loop Abroad instructor with you to assist. This program does not guarantee a teaching veterinarian or provide veterinary hours.
Program Dates:
May session: Sunday, May 21 – Saturday, May 27. Arrive Sunday, May 21 for orientation and welcome dinner. Full-day programming at Loggerhead Marinelife Center Monday – Friday. Group beach day on the final program Saturday. Depart Saturday, May 27. NOT ACCEPTING ADDITIONAL APPLICATIONS AT THIS TIME.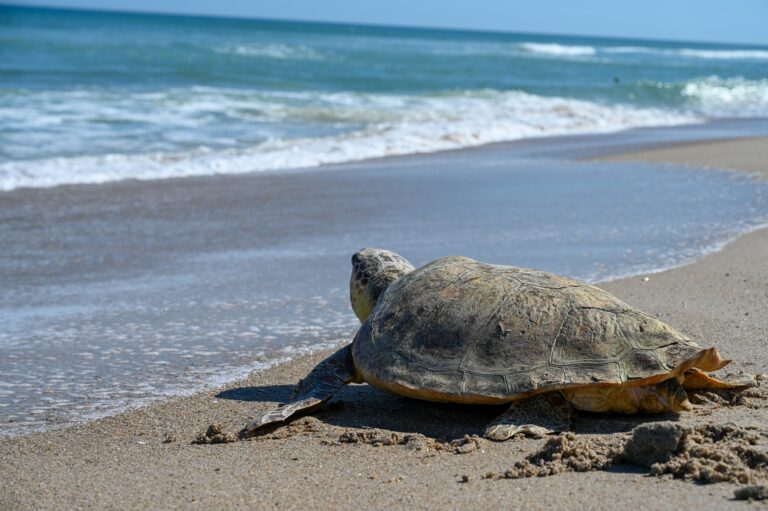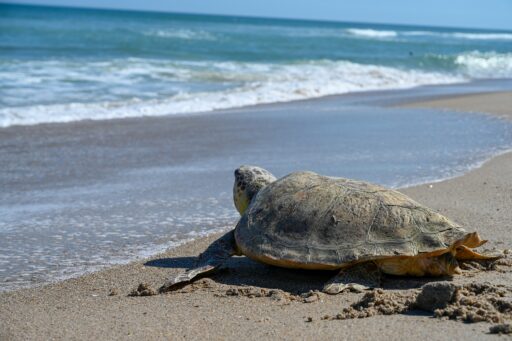 Tuition: $2,750. No discounts (including the alumni discount) are available for this program. Tuition includes airport transfer, housing, meals, transportation, and your full curriculum and educational program. Maximum capacity of 15 students in this group – only one session available this summer at this time. Participants must be 18 or older.
Notes: Tuition is non-refundable and must be paid in full to hold your spot. Airfare is not included. If you are unable to attend because of illness or travel restrictions, you will be provided access to a virtual version of this program free of charge.
All photos authorized under FWC MTP-21/2-086