Highlights
Learn from prosthetics specialists around the world, including 

surgeons who design new beaks for toucans and 

veterinarians who design elephant leg prosthetics 



Design, build, and implement a wheelchair for one of the paraplegic dog cases rescued by Elephant Nature Park in Thailand
Study cutting-edge projects at the intersection of technology and medicine from the One Health perspective
Earn a certificate from Loop Abroad in Prosthetic Design: Biomedical Engineering Applications in Veterinary and Human Medicine
Our veterinary team in Thailand will bring you to meet Mosha, the first elephant with a prosthetic leg! Learn her story from the veterinary team who cares for her at the Friends of the Asian Elephant hospital.
Overview
Join our One Health prosthetics course to learn how to use engineering principles and design processes to solve health problems for humans and animals alike! Refine your creativity, critical thinking, and complex problem-solving skills as you develop prosthetic technologies that are so essential to restoring normal anatomical function and quality of life.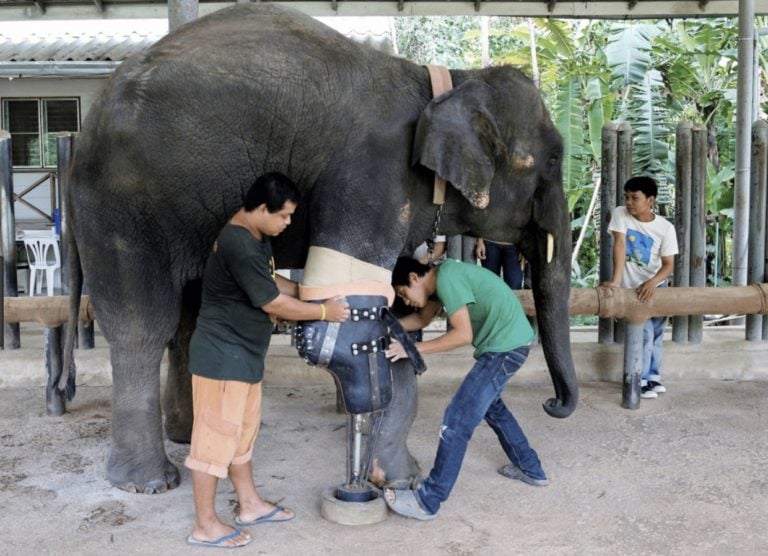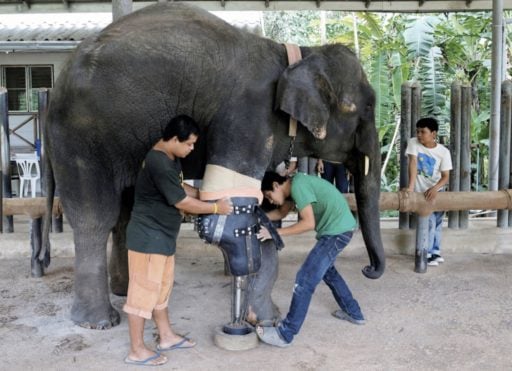 You will start by studying the foundations of bioengineering, biomechanics, and joint loading. Then apply these principles to understand human and animal prosthetics. Learn directly from the vets, engineers, and doctors who design and build prosthetics every day in their practice – whether it's a prosthetic leg for an elephant, a 3-D printed beak for a toucan, a wheelchair for a paraplegic dog, or the many prosthetics used by human amputees.
To conclude the course, you'll design and build a prosthesis of your own for one of our dog cases at the Elephant Nature Park in Thailand where unfortunately many rescued dogs have one or more broken legs having been hit by trucks in jungle villages.
In this course, we are striving together to improve the lives of animal patients at our partner organizations and to provide an outstanding learning opportunity for students and professionals interested in the intersections of technology and human and animal medicine.
Course Dates & Format
Summer 2021: Zoom meetings on Tuesdays at 8pm ET from June 1 to July 13, 2021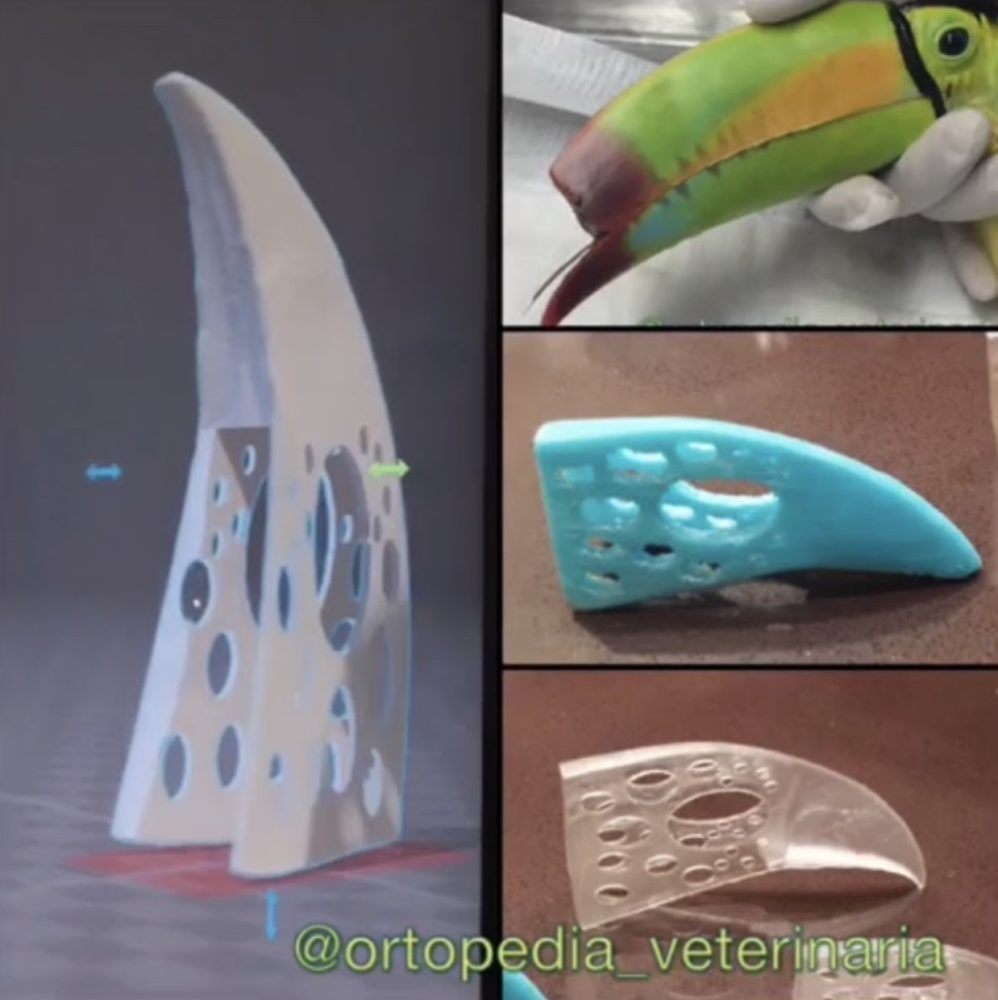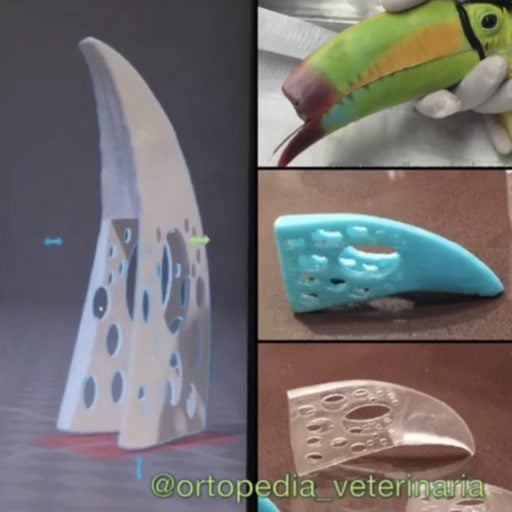 This course involves 60 total hours between lectures, live sessions, and independent work:
25 hours of pre-recorded lessons so you can work at your own pace

5 hours of live sessions with your lead instructor working on your design and build project

8 hours of guest lectures discussing prosthetic case studies from their clinical practices
22 hours of independent work on your design and build project plus participation in online discussions
Join our private FB group where you can post questions and connect directly with your instructor as well as our distinguished guest speakers.
Course Topics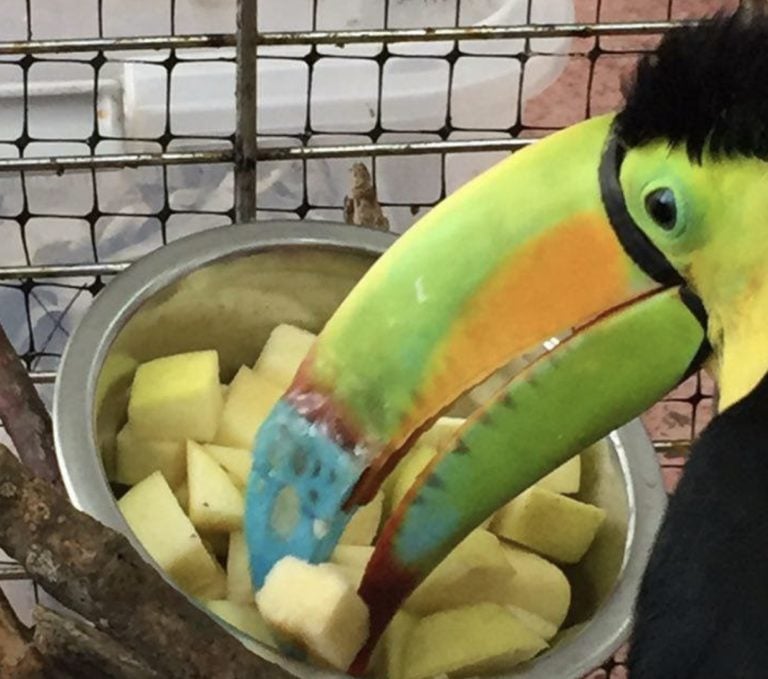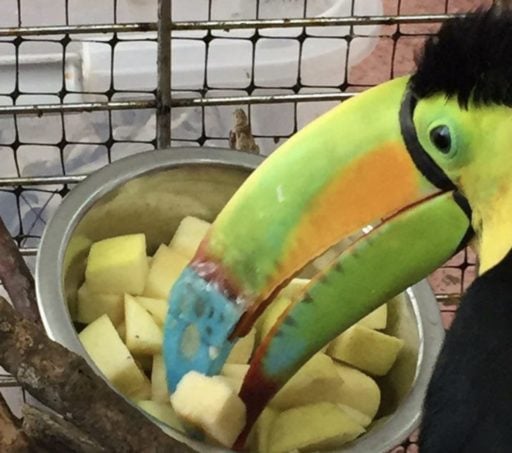 Instructor
Lauren Houle, PT, DPT, MPO, CPO – Dr. Houle is a physical therapist and Certified Prosthetist Orthotist working in Boston. She will be your lead instructor, walking you through the principles and applications of biomedical engineering with both human medical and veterinary applications.
Guest Lectures
We have outstanding guest lecturers from around the world with expertise in prosthetics for tons of different species!
Max Polyak, DVM – Dr Polyak is a veterinarian specializing in sea turtles working at the Loggerhead MarineLife Center in Florida, one of the busiest sea turtle hospitals in the world. He will discuss prosthetic applications in sea turtles.
Erica Ward, DVM – Dr Ward is an elephant veterinarian with significant experience in Thailand, South Africa,  and Australia. She will discuss the challenges of working with elephants as well as the ethical and cultural dimensions of medical practice.
Roberto Fecchio (DVM) – Dr Fecchio is a wildlife veterinarian practicing in Brazil and has experience with prosthetics in a variety of species as well as a specialty in dentistry.
Albertus Coetzee – "Ab" is the creator of @projectwildsa through which he helps with and documents wildlife rehabilitation. He will be discussing the prosthetic leg he built for Achilles at the Little Rhino Orphanage in South Africa.
Tuition
Since COVID-19 has disrupted many students' travel and educational plans, we are heavily discounting tuition to help students meet their goals.
Tuition: $2000 $1495
There are no additional readings, technology subscriptions, or course materials you have to purchase to participate in this fellowship. University credit is not offered with this internship.