Saving koalas and other Australian Wildlife – one patient at a time.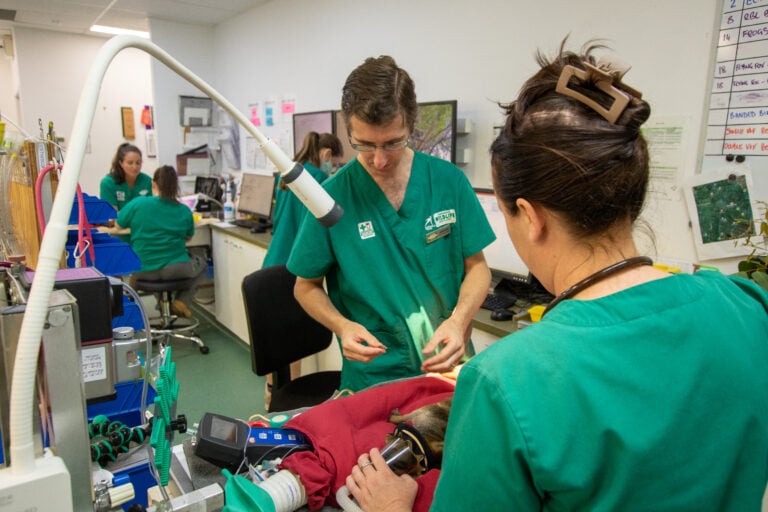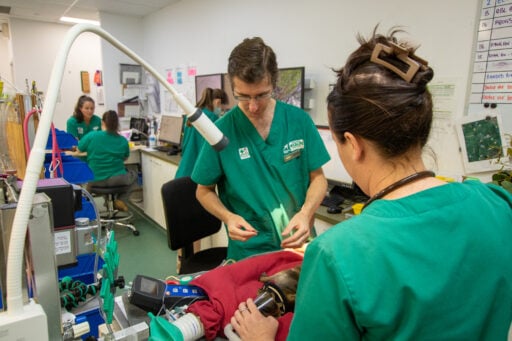 Message us on Facebook about this program!
This two-week program brings you to the iconic Gold Coast of Australia. You will have the opportunity to shadow and learn from veterinary professionals in the rescue, rehabilitation, and release of Australian wildlife at the Currumbin Wildlife Sanctuary outside of Gold Coast, Australia.
On the weekend, we will have a chance to explore Moreton Island with a full-day boat and island tour including  snorkeling around the Tangalooma Wrecks and the possibility to spot the "big three": dolphins, dugongs and sea turtles, and explore the island including sand boarding and kayaking. In the evenings and on one weekend free day, you'll be able to explore the Gold Coast and enjoy the area.
Who It's For
This program would be ideal for students or young adults interested in learning more about wildlife conservation and zoo management to prepare for a career or graduate study in conservation, wildlife, zoology, or related fields. The program is open to anyone age 18+.
This program is designed for university-aged students who are interested in becoming veterinarians or working professionally with animals. Participants must be at least 18 years old. Most are 18 to 25, but we also accept full-time undergraduates over 25.
There are no pre-requisites for this program. You do not need to be in school currently to apply. Individuals of any nationality may apply.
This program has space for only 12 students per session. Each group will have a Loop Abroad veterinarian and will work with and shadow veterinarians and wildlife rangers at Currumbin.
Highlights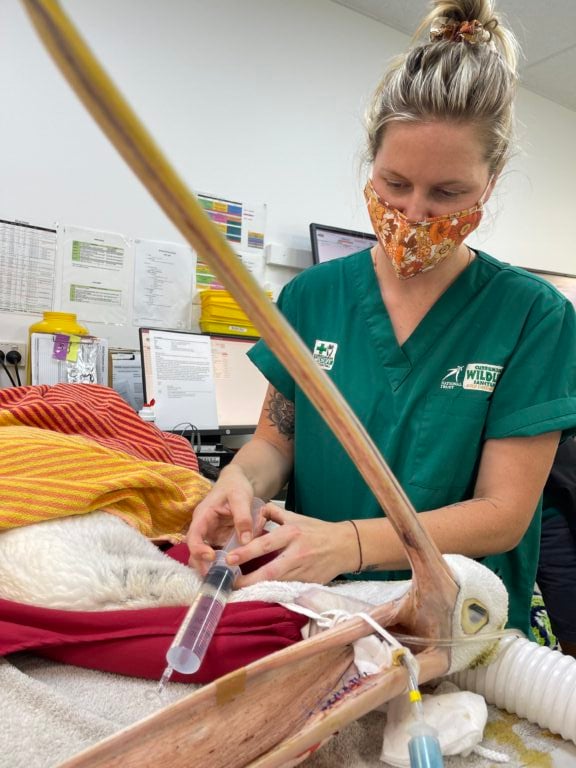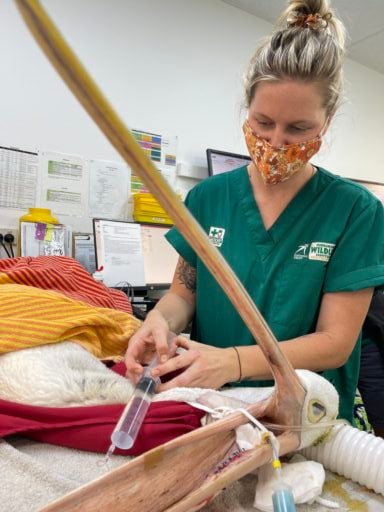 Assist in the treatment and care of native Australian wildlife at a state-of-the-art, high-volume hospital

Attend clinical hours as veterinarians perform rounds, treatments and surgeries

Participate in veterinary labs and necropsies

Learn about animal rehabilitation for oiled bird washing, turtle shell repair, and treating koalas injured in bushfires  through labs

Attend an endoscopy workshop for avian species and practice feather imping

Practice darting and learn about breeding and tracking of endangered species

Get an in-depth perspective on animal husbandry by shadowing keepers and participating in keeper talks and ethograms

Work with echidnas, koalas, black flying foxes, Eastern water dragons, lorikeets and kookaburras!
Dates open for applications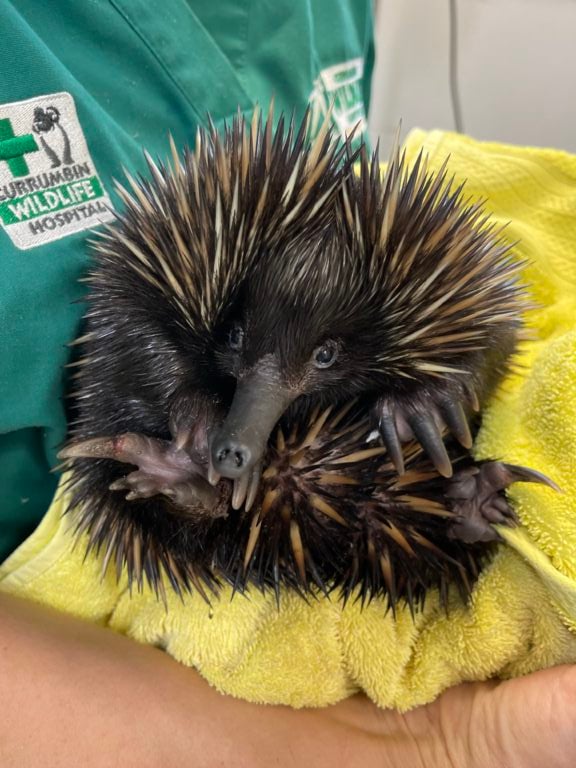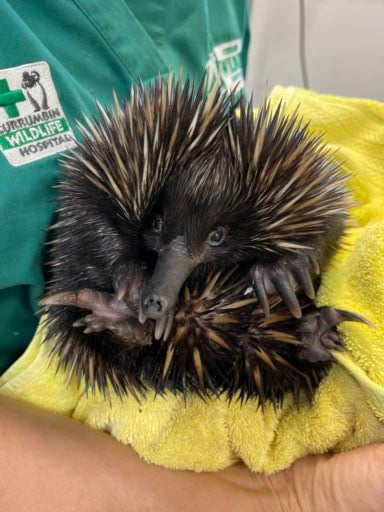 May 27 – June 11, 2023
June 10 – June 25, 2023
*Subject to 1 days +/- on the schedule, includes travel days
*Dates indicate departure from and return to Los Angeles. Final dates may be adjusted 1 day in either direction to accommodate flight availability. Some flights depart early in the morning and may require students to arrive in Los Angeles the night before. Loop Abroad reserves the right to cancel any program at any time; in case of such cancellation by Loop Abroad, all payments will be returned in full.
Want a whole month abroad? Add a two-week program!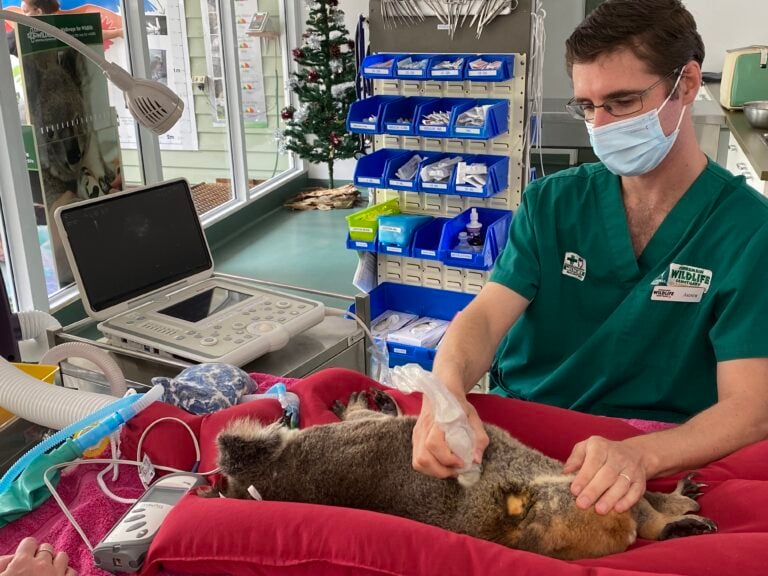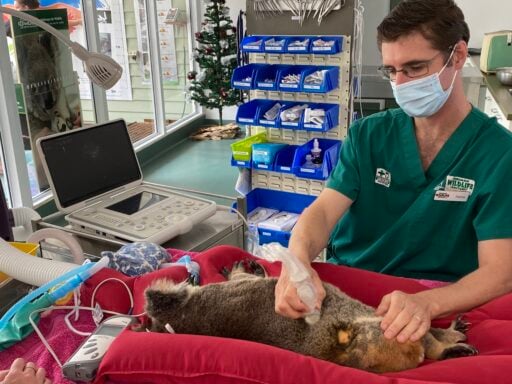 Our Australia Wildlife Hospital program is a full adventure on its own, but it can also be combined with our Thailand College Pre-Vet Medicine or South Africa Zoo Medicine program for new animal experiences around the globe. Combine two programs for an automatic $100 discount on each tuition, but you will need to pay for additional airfare.
Tuition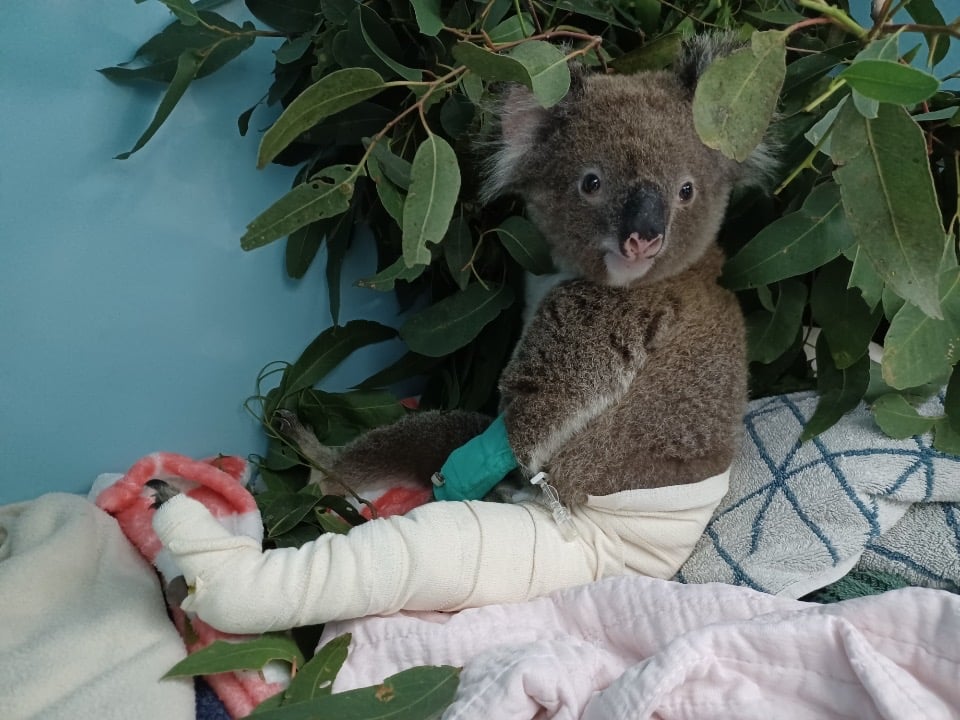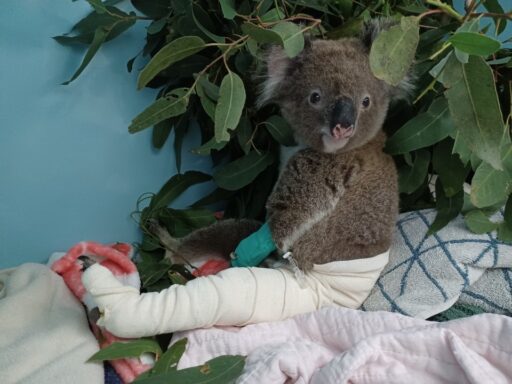 Regular tuition is $4,350 for the two-week program. There is a $100 tuition discount for combining this program with another 2-week program.
Interest-free payment plans are available. Current college students may be able to use federal financial aid toward their tuition. Your space is not held until your $1,000 deposit (credited toward tuition) is paid.
Tuition is all-inclusive less airfare EXCEPT for dinner every day and "free day" meals (details below). Tuition does not include medical insurance (the policy we suggest is under $25), passport, visa (required for US citizens – can be obtained online for approximately $15US), snacks and souvenirs.
This program allows students to choose their own dinner option. There are many nearby walkable restaurants, ranging in price level. There are also kitchen facilities available for your use in the program housing. The cost of dinner is not included in tuition. Breakfast and lunch are included in tuition and provided for you, except on the "free day".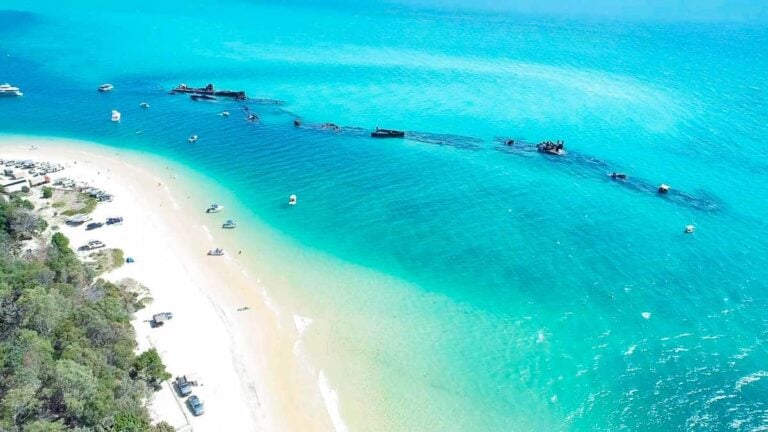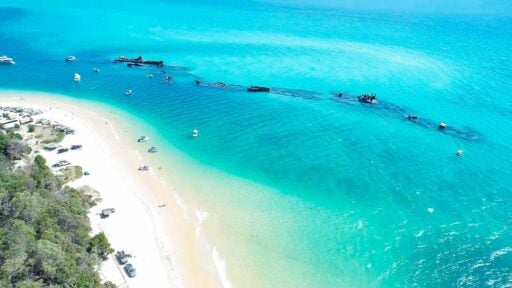 You will have one Free Day in Gold Coast on the weekend. Housing and breakfast are included, and support staff are available. On this day, you are responsible for the cost of your lunch and dinner, as well as your activities of choice. There are many free outdoor activities in the area, as well as plenty of expensive tours and excursions, so the cost of this day is dependent on what you like to do! Certain adventure activities, such as SCUBA diving, are prohibited on your free day.
Airfare is not included. Group flights will be booked from Los Angeles, departing Friday and returning Saturday. The cost of the group flight is $1,750 with all taxes and fees included. A staff member will meet you upon arrival at Gold Coast airport.
Travel off the group itinerary must be approved by Loop Abroad and carries fees. Please contact [email protected] before booking travel off the group itinerary.
Courses And Hours
This program was designed with pre-vet students in mind. For your application to vet school (VMCAS), this program provides the following hours:
Veterinary Hours: 45 hours
Research Hours: 10 hours
Students can calculate their own record of hours for their VMCAS or other applications but will earn at least this many hours.
The AVMA says "If you have the opportunity to work… for veterinarians who work with different species, that's a bonus that can make you more appealing to a veterinary school admissions committee." We're proud to offer you that opportunity!
The strongest veterinary recommendation letter is from a vet who has known and worked with you for at least a year. However, you will have a chance to build a relationship with your Loop Abroad teaching vet who may be able to write you a recommendation if you impress them with your performance and are able to build on your experience after your program.
This program provides a total of 60 service hours. Loop Abroad is a certifying organization for the Presidential Volunteer Service Award, for which those hours are eligible.
You can receive 3 credits from Iowa Wesleyan University in Clinical Wildlife and Exotic Animal Medicine for this program. (Additional fee applies.) Loop Abroad can also assist you in working to get credit directly from your school. If you are seeking credit from your college or university, please contact us for any assistance needed.
Groups and Staff
There is one Loop Abroad group on site per session, with a maximum of 12 participants Housing and Meals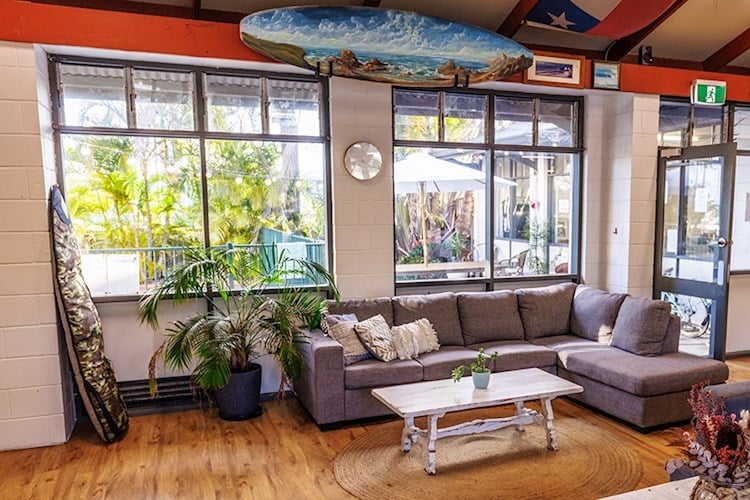 We will stay at a YHA hostel in the Gold Coast area and take a short bus ride to Currumbin. Housing includes shared rooms. You will be rooming with other Loop Abroad students of the same gender, and will have your own bed. Bathrooms are shared.
The housing includes free wifi throughout, a communal kitchen space, laundry facilities (charge), a game room, common areas, and a swimming pool. Loop Abroad staff will be housed on site and available 24/7. Please note that while your room is reserved for only Loop Abroad students, the common areas are shared by other guests.
Want to travel with us longer?
Link this program to another two-week program and save $100 on each tuition. This program can combine with:
Locations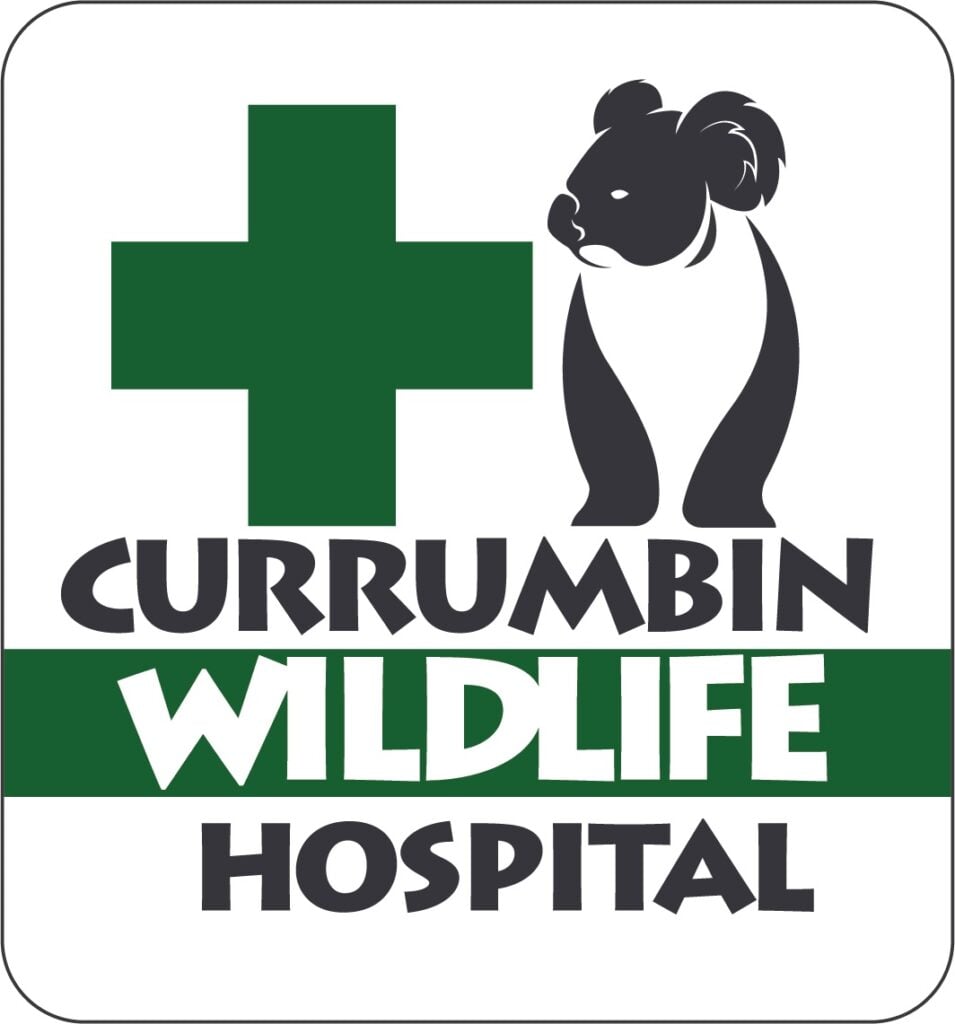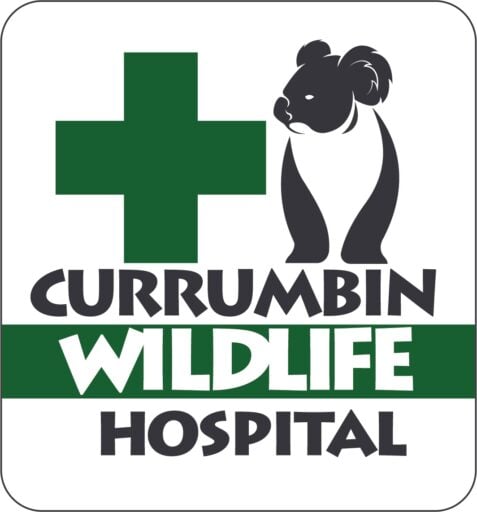 Currumbin Wildlife Hospital is one of the busiest wildlife hospitals in the world. Its mission is to treat, rehabilitate and release Australian wildlife.
In the last 20 years, over 140,000 wildlife patients would have struggled to survive without the Currumbin Wildlife Hospital and its incredible network of wildlife carers.
To help save our precious wildlife and restore our environment, it is a service offered free to the community, but they cannot do it alone. In addition to learning from their experts, your tuition helps to support the care for Australian wildlife provided by Currumbin Wildlife Hospital.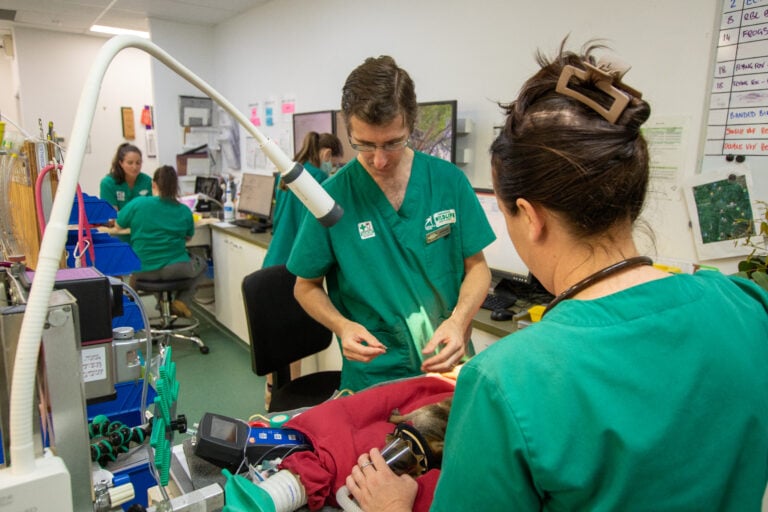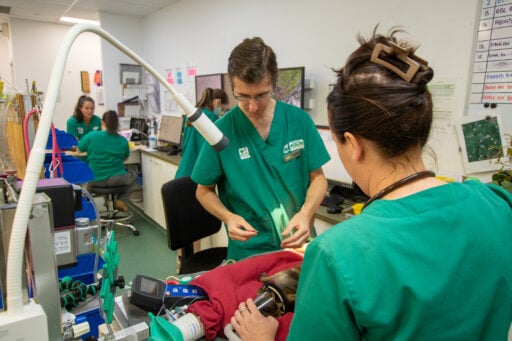 The Currumbin Wildlife Hospital is part of Currumbin Wildlife Sanctuary on Australia's iconic Gold Coast, which is celebrating 75 years of Australian wildlife care and conservation. Opened in 1947 as the Currumbin Bird Sanctuary, the facility now participates in fifteen different major conservation projects to save species from around the globe from extinction. Beekeeper and flower grower Dr. Alex Griffiths originally planned to feed the local lorikeets in order to keep them away from his prized flowers but his project quickly became a popular family destination for locals and tourists alike. The sanctuary is located on 27 hectares of bushland and rainforest and is home to both exotic and native Australian species. Some of Currumbin's residents include: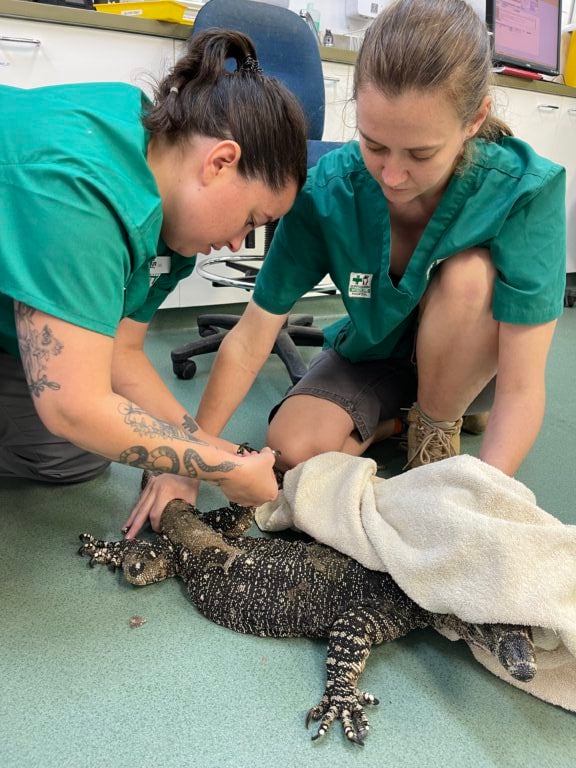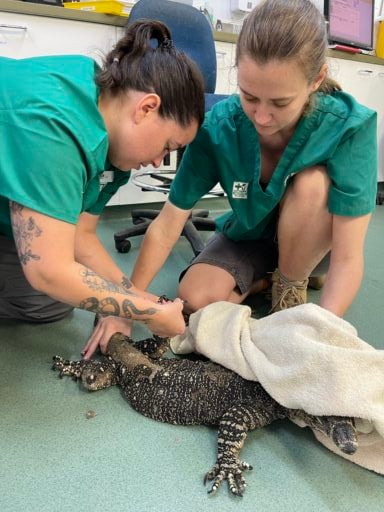 • Lorikeets
• Koalas
• Wallabees
• Crocodiles
• Echidnas
• Tasmanian Devils
• Emus
• Pelicans
• Cotton-top Tamarins
• Cassowaries
Currumbin Wildlife Sanctuary takes great pride in local indigenous heritage:
"We respectfully acknowledge the Yugambeh language group as the traditional owners of the land on which Currumbin Wildlife Sanctuary and Hospital are today. We recognise their continuing connections to land, waters and wildlife. We celebrate Aboriginal and Torres Strait Islander cultures, and we pay our respect to Elders past, present and emerging." -Currumbin Wildlife Sanctuary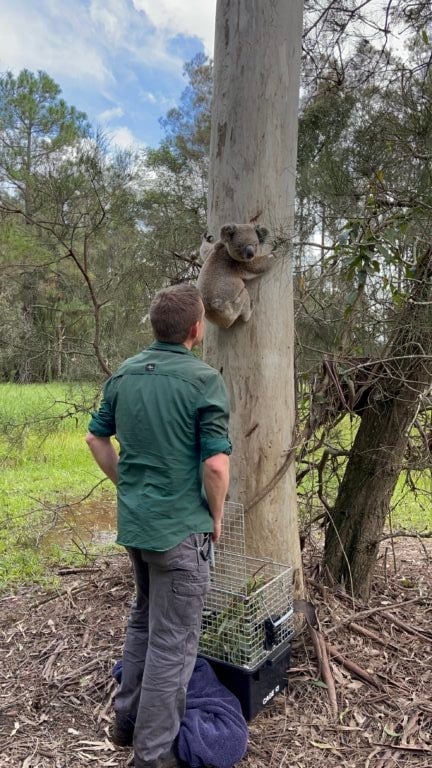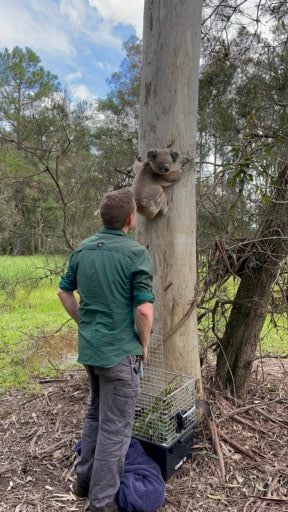 Founded in 1989, Currumbin Wildlife Hospital's mission is to rescue, rehabilitate and release injured, sick and orphaned animals back into the wild. With over 12,000 patients each year, the hospital is one of the busiest wildlife hospitals in the world and has four veterinarians and seven nurses working daily to save and  treat patients. The wildlife care staff at this facility is on the front lines of daily emergency rescue and care and they play a huge role in the larger fight for conservation of endemic species in the Australian wild.
During your program, you will be able to get up-close with many of the animals, which may include touching and handling animals on the property for educational purposes. However, the goal of zoo medicine and wildlife medicine is not to hold and snuggle as many animals as you can. Instead, the focus of this program is on learning about each of these Australian animals from a veterinary conservation perspective.
Reading List
Some books that might be interesting to students traveling to Australia who want to learn more about traveling and exploring in Australia, Australia culture, or Australian conservation. (None of these are required reading.)
You can purchase any of the books on our suggested reading lists at the links below.*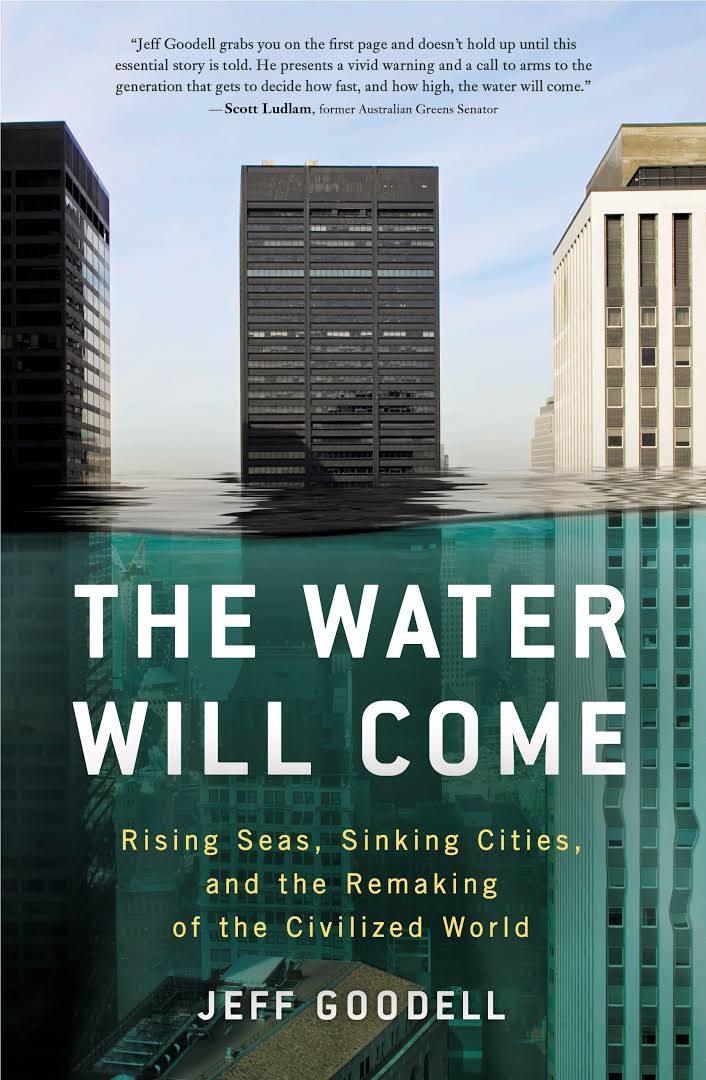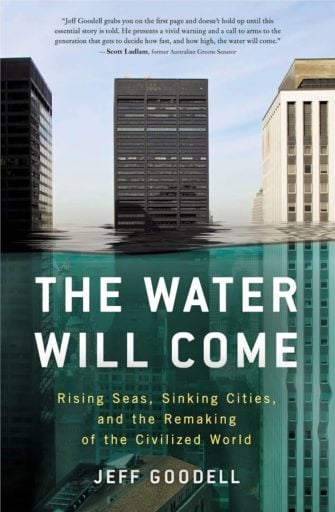 The Water Will Come, by Jeff Goodell. The Water Will Come is the definitive account of the coming water, why and how this will happen, and what it will all mean. As he travels across twelve countries and reports from the front lines, acclaimed journalist Jeff Goodell employs fact, science, and first-person, on-the-ground journalism to show vivid scenes from what already is becoming a water world.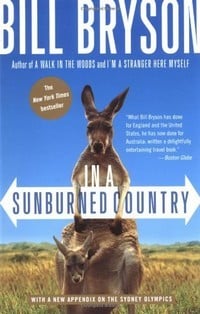 In a Sunburned Country, by Bill Bryson. Bill Bryson is a renowned author of books on travel who has lived both in the United States and Britain. Wanting to inform the international world about the often-ignored Australia, Bryson writes about his trips across the country, he names these sections: "The Outback," "The Boomerang Coast," and "On the Edges." In his humorous style, Bryson informs the readers about Australia's history, cultures, and sites.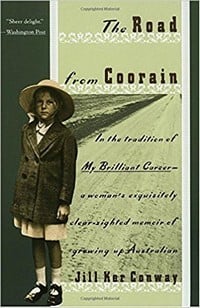 The Road from Coorain, by Jill Ker Conway. The Road from Coorain is the autobiography of Jill Ker Conway as she grows up in Sydney during the mid to late 1900s. Although it focuses on her coming of age, the story describes Australian life and explains the country's culture from the perspective of a young adult.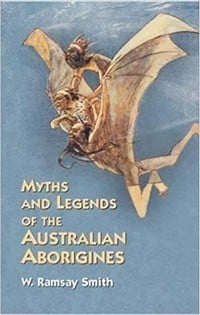 Myths and Legends of the Australian Aborigines, by W. Ramsay Smith. First published in 1932, this book describes Aborigine life and myths, including topics relating to hunting, witchcraft, and creation myths. Book Reads says, "With this colorful compilation of oral traditions, readers can savor tales as they were told by their aboriginal narrators—from reverent recountings of the origins of the world and human life, the stories about the roots of religious and social customs, to fanciful and humorous animal fables."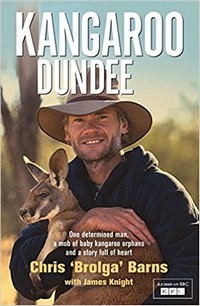 Kangaroo Dundee, by Chris Barnes. Amazon says, "Brolga (aka Chris Barns) is the 6ft 7in strong but sensitive Aussie star of the extraordinary BBC series Kangaroo Dundee. Brolga lives in a simple tin shed in the outback where he raises orphaned baby kangaroos. It is a sad fact of life that kangaroo mothers are at the mercy of speeding cars in this part of the world – killed on the road, their young still tucked up in their pouches. These young joeys holding on to life, have been given a second chance thanks to the kindness and dedication of Brolga, who carefully retrieves them and nurses them back to health.
Brolga has been rescuing these special creatures for years, slowly and painstakingly creating a kangaroo sanctuary for the many kangaroos he has saved, reared and loved. He has dedicated his life to observing how kangaroo mums care for their babies and does everything he can to replicate this. The baby kangaroos, traumatised by losing their mother so early, are tucked up into pillow cases and kept warm and comforted next to Brolga at night. We see him getting up at 4am to bottle feed them, washing them in a little tub, taking them to the supermarket and generally mothering them with heart breaking tenderness."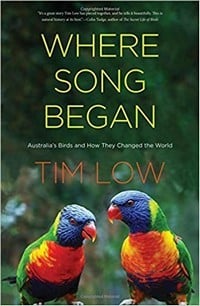 Where the Song Began: Australia's Birds and How They Changed the World, by Tim Low. Tim Low, an Australian biologist, writes many pieces on the topics of conservation and nature. In 2015, this book was the first nature book to win the best General Non-Fiction prize in the Australian Book Industry Awards. Where the Song Began gives insight about Australia's unusual birds and their complexity and power within the country's ecosystems and life. It is focused on the scientific nature of birds, although, it is still readable and thought provoking.
* Links are affiliate links – thanks for supporting Loop Abroad!
Scholarships
There are lots of ways to help fund your online and travel programs with Loop Abroad, and we are here to help!
Scholarships are a terrific way to cover some or all of your tuition for a Loop Abroad program. When you look for scholarships for pre-vet programs, you need to look at all your options!
Benjamin A. Gilman International Scholarship:
The Gilman Scholarship could fund $5000 of your tuition and the next deadline is March 9 at 11:59 pm Pacific Time!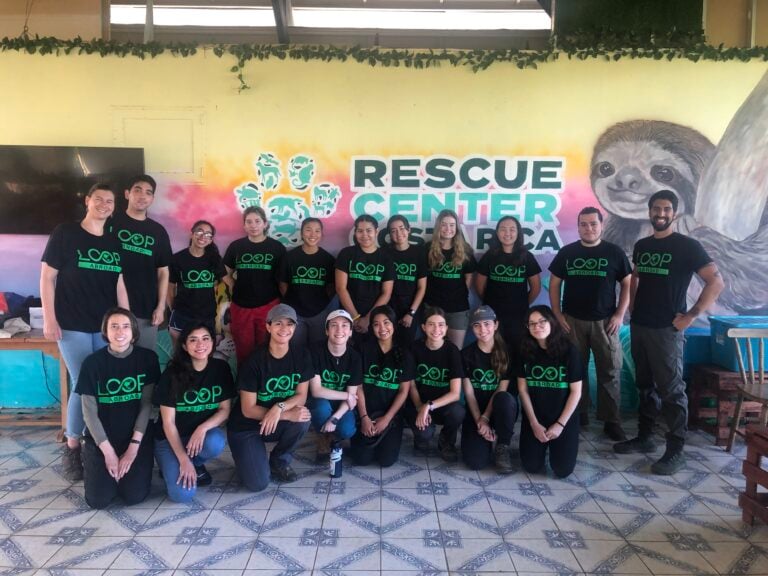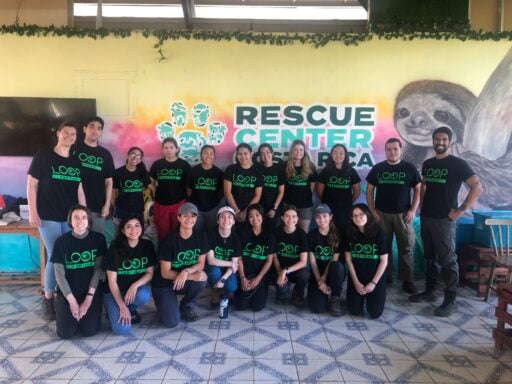 The Gilman Scholarship was designed to help students of limited financial means have the opportunity to study abroad – online or in-person. Nearly a third of applicants are awarded the scholarship! This is a great opportunity to help cover your tuition.
Students can receive up to $5,000 for travel or virtual programs. The scholarship can be applied to any of our online programs, to our semester programs, or one of our 2-week programs.
Along with their application, students must submit two essays, the Statement of Purpose Essay, and the Community Impact Essay. Students must also upload their transcripts (unofficial or official). For more information on the application guidelines, please click here.
See the official website and read about Loop Abroad students who have received this scholarship. If you are a US citizen receiving a Pell Grant and currently enrolled in college or university, we encourage you to apply for this scholarship. The March 2023 Deadline application will open in mid-January 2023 for applicants whose in-person programs or internships start between May 1, 2023 to April 30, 2024. This cycle encompasses Summer 2023, Fall 2023, Academic Year 2023-2024, and Spring 2024 programs or internships. The application deadline is Thursday, March 9, 2023 at 11:59pm Pacific Time, and the advisor certification deadline is Thursday, March 16, 2023.
Loop Abroad Dr. Erica Ward Scholarship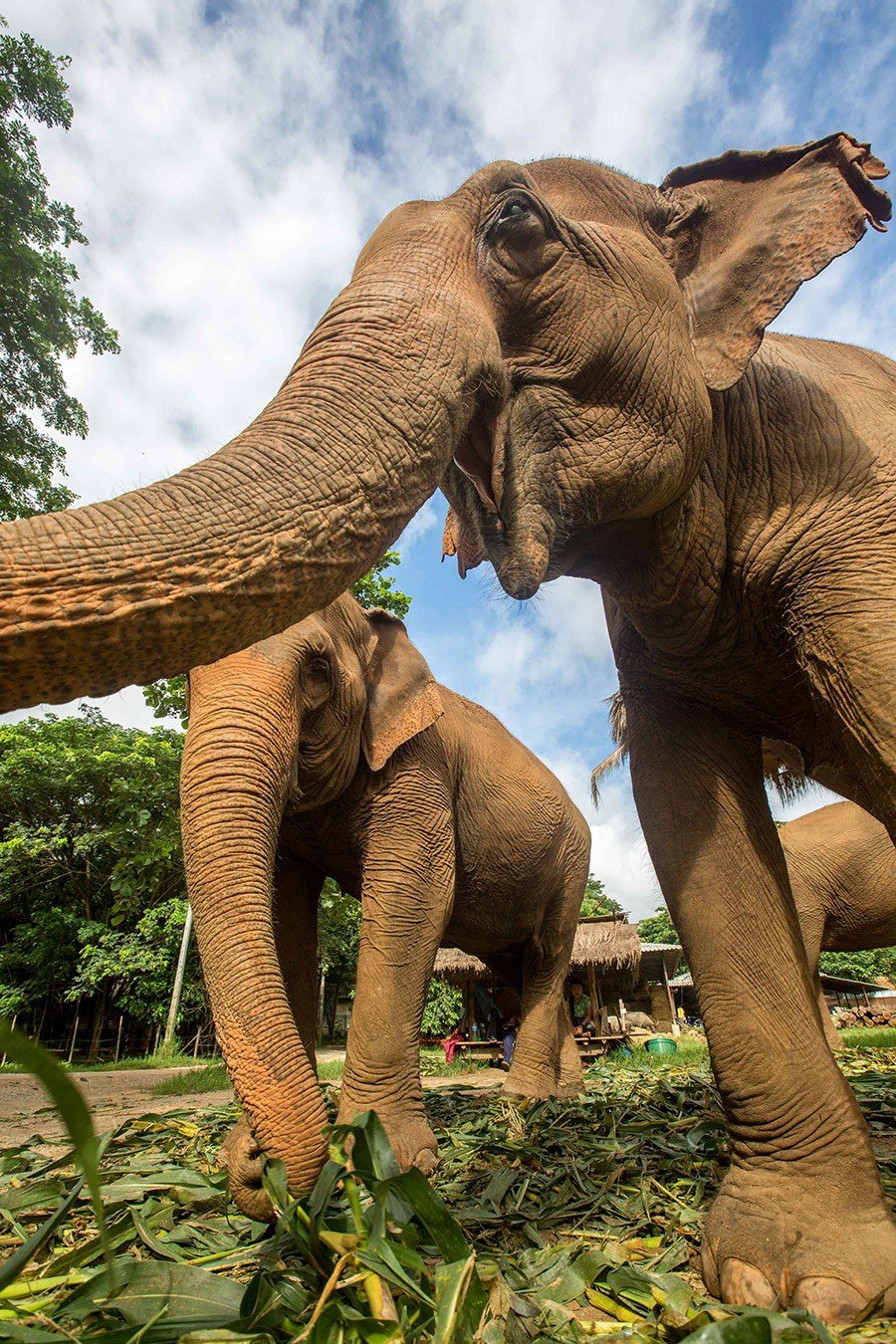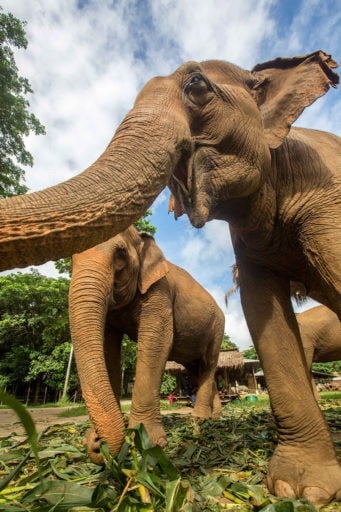 Loop Abroad is offering one FULL TUITION scholarship to cover one travel program (up to 2 weeks) of your choice.  Applications for 2023 are now CLOSED. Applications for 2024 will re-open in January 2024. We're proud to add this to the list of scholarships for pre-vet programs.
Who can apply: This scholarship is open to all students age 18 and over. You do not have to be a US Citizen. You do not have to be currently in school. 
You do not have to complete an application to Loop Abroad in order to be selected for the scholarship. The scholarship winner must be able to complete the Loop Abroad enrollment paperwork, requiring a doctor's signature, and must meet all safety requirements of program enrollment.
Note: if you have already applied to Loop Abroad and been accepted, you can still apply for this scholarship. If you have made any payments toward tuition and later receive the scholarship, your payments will be refunded.
Criteria for selecting the scholarship recipient: 
We will consider financial need, commitment to conservation and/or animal science, academic performance, and ability to be a positive team member as factors in our decision. We are not looking for the applicant with the highest grades or the most animal hours. We are not looking for the applicant with the saddest story. We are looking for a student who embodies Loop Abroad's values of teamwork, commitment to a cause, and hard work, and for a student who would not be able to otherwise afford Loop Abroad tuition (whether because of household income or recent change in circumstances).
Scholarship details:
This scholarship covers tuition to one Loop Abroad program with a duration of 1 to 2 weeks in the summer of 2023. It is not transferable to other individuals or future semesters. It does not include airfare, travel or medical insurance, passport, college credit fees (optional), visa (if required), or any optional incidentals during your program. Please understand that a full tuition scholarship does not make travel completely free: passport, airfare, and other expenses depend on the program location.
Once a scholarship winner is chosen, the winner will need to complete full application paperwork for Loop Abroad. The winner must then also complete the enrollment paperwork, which includes waiver forms and a medical form signed by a doctor indicating that you are able to safely participate in a travel program.
The scholarship winner agrees that Loop Abroad may publicize the awarding of the scholarship, including the recipient's information such as name and current university. The scholarship winner will be subject to all regular rules of participating in a Loop Abroad program.
How to apply:
To apply, you must complete the following three steps:
Apply for the Loop Abroad Dr. Erica Ward Scholarship here. The application requires a copy of your proof of household income (such as last year's tax return).
Follow @LoopAbroad on Instagram (instagram.com/loopabroad) and make an Instagram post about the program you're hoping to join, tagging @loopabroad and #loopabroad in the post. You do not need to mention that you have applied for a scholarship.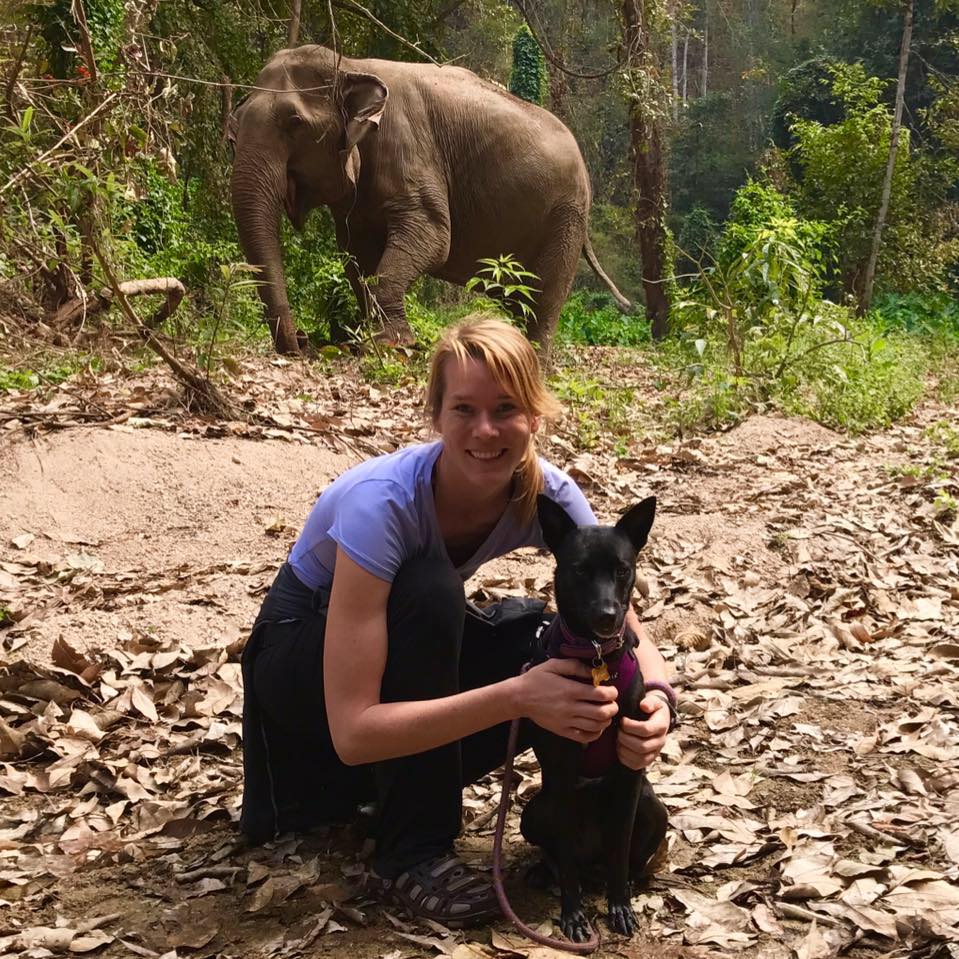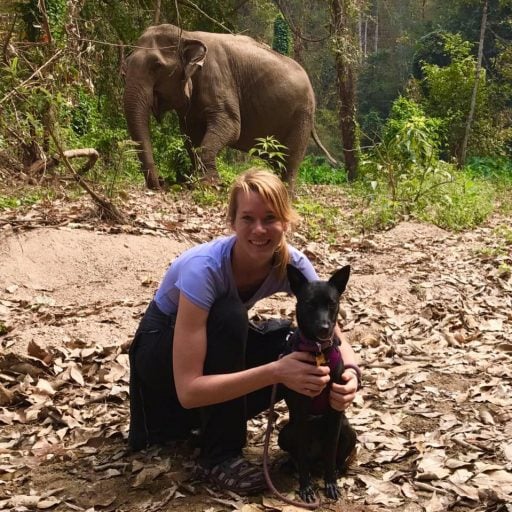 Why is it called the Erica Ward Scholarship? Dr. Erica Ward is our Academic Director. We believe that she embodies the values we are seeking in our scholarship applicants: she is passionate, dedicated, hard-working, and driven to make the world a better place. Dr. Ward consistently strives to find ways that Loop Abroad can support projects in need and help its students and alumni have fulfilling academic opportunities. We have decided to name this scholarship after her to honor her continued commitment to her values and purpose. (PS – She isn't dead. Please don't write your essay about honoring her legacy. She is very much alive and still working here. If you are a finalist for the scholarship, she will read your essay.)
Details:
The scholarship will be credited toward tuition for the winning student toward the Loop Abroad program of their choice.
The scholarship is non-transferable. If the student cannot attend, the scholarship will be void – it is not a cash prize and cannot be paid as such. Applicants must be over the age of 18. Citizens and residents of any country may apply.
ALL PARTICIPANTS IN LOOP ABROAD TRAVEL PROGRAMS MUST BE VACCINATED AGAINST COVID-19. All participants are subject to other COVID requirements, such as providing a negative COVID test taken within the 2 days prior to travel. If you are unable to meet these requirements, you may use your scholarship toward a Loop Abroad online program of your choice within the 2023 calendar year.
Loop Abroad reserves the right not to grant a travel scholarship for the 2023 year if there are no qualified applicants who have applied by the deadline.
The Gilman-McCain Scholarship: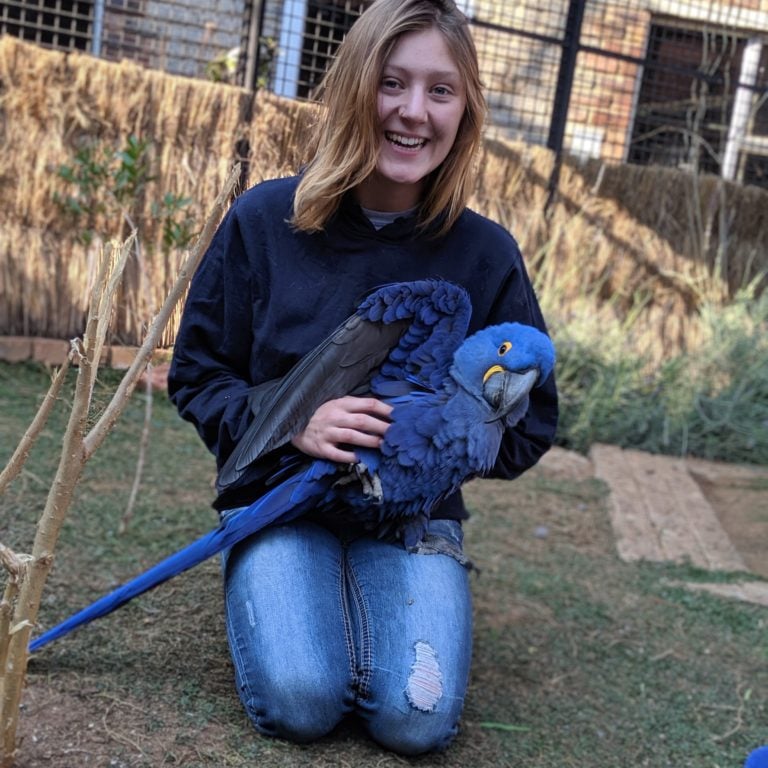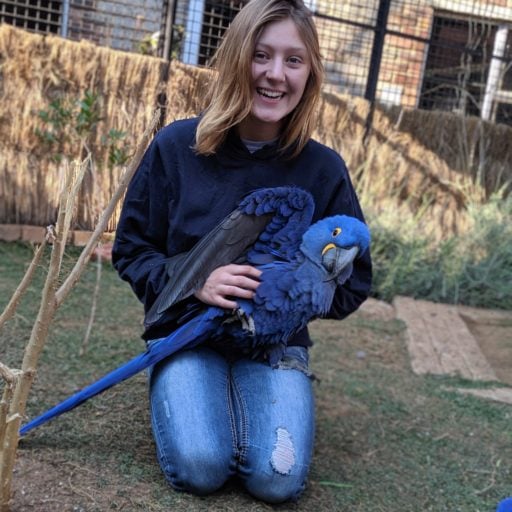 The Gilman-McCain Scholarship is a congressionally funded initiative of the Bureau of Educational and Cultural Affairs at the U.S. Department of State and named after the late senator John S. McCain from Arizona.
This scholarship is open to US citizen undergraduate students who are child dependents of active duty service members and receive any type of Title IV federal financial aid. Students can receive awards of up to $5,000 for 2+ weeks of international travel or online programs. The scholarship can be applied to any of our online programs,  semester programs, or 2-week travel programs.
The deadline for this scholarship is March 9, 2023.
Freeman-Asia Scholarships: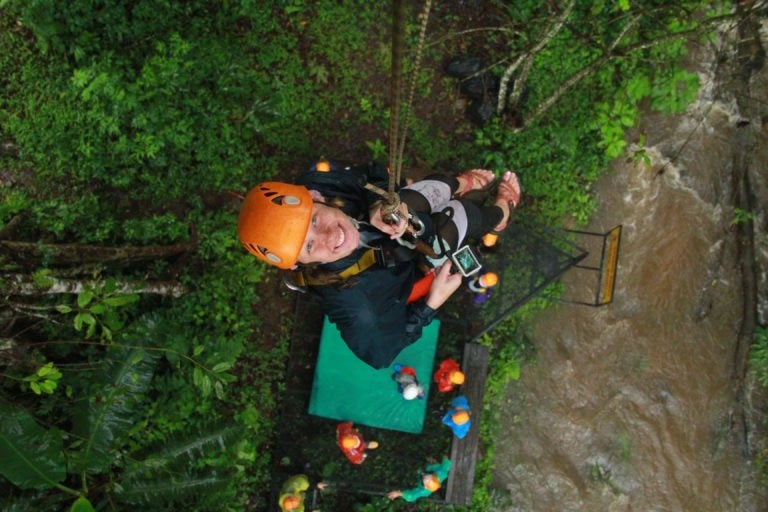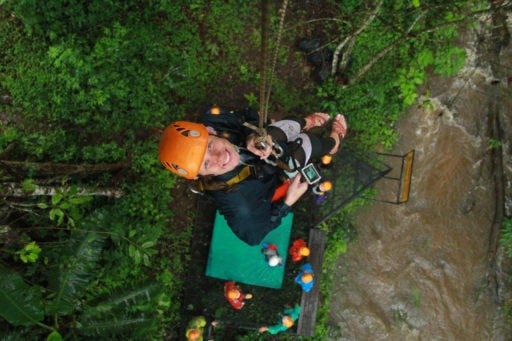 The Freeman Awards for Study in Asia (Freeman-ASIA) provides scholarships for U.S. undergraduate students with demonstrated financial need to study abroad in East or Southeast Asia. This scholarship is open to both US citizens and permanent residents who are undergraduate students at a two-year or four-year college or university.
Recipients can receive up to $3,000 in awards for summer programs. This scholarship can be applied to our Thailand programs for 2+ weeks.
In order to apply, students must fill out an online application. Read the scholarship instructions here and the eligibility requirements here.
All student applications for Academic Year 2023-2024, including the following terms: Summer 2023, Fall 2023, Academic Year 2023-2024, Spring 2024, and Calendar Year 2024, are expected to open in February 2023.
The Fund for Education Abroad: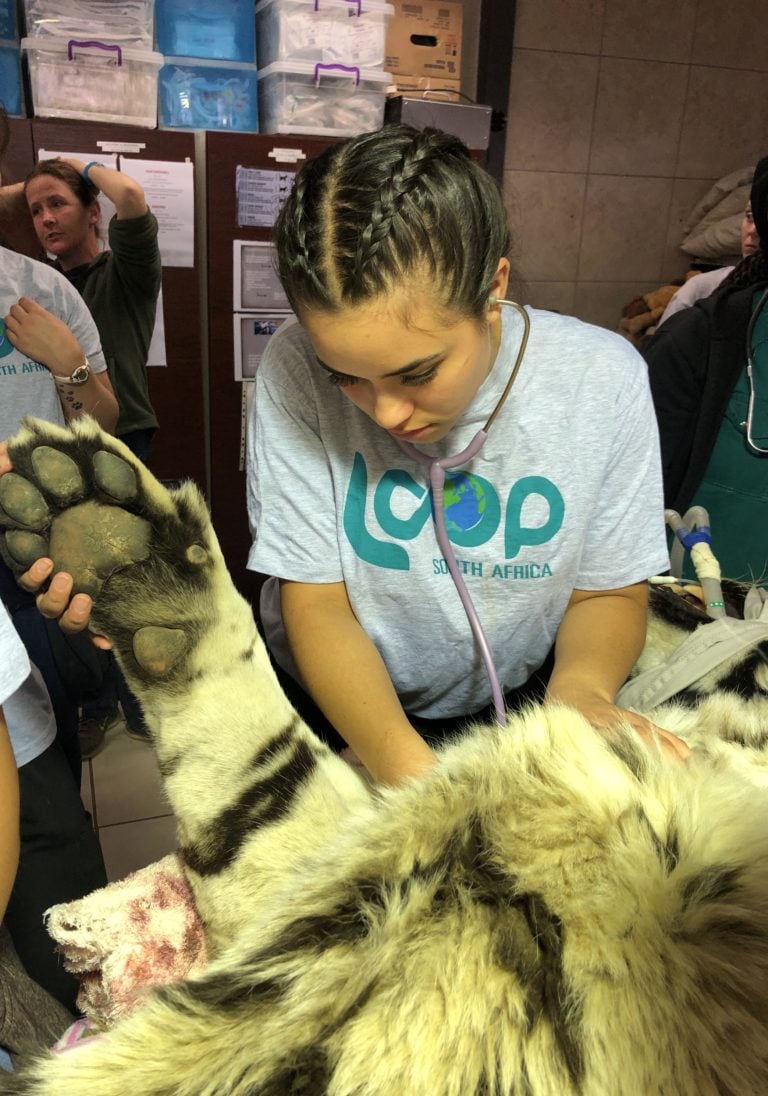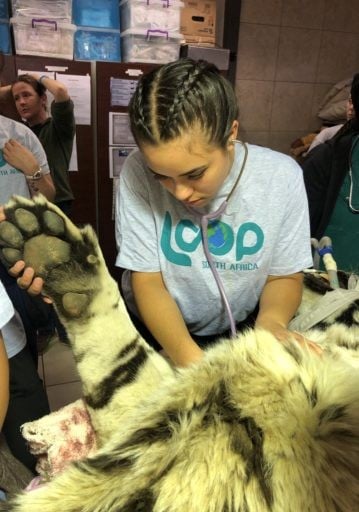 The Fund for Education Abroad (FEA) invests in promising students with financial needs who wish to study abroad. Potential applicants who meet our eligibility requirements may participate in any international education program that meets their academic objectives.
This scholarship is open to US citizens or permanent residents currently enrolled as an undergraduate at a college or university in the US. Scholarships range from $1,250 – $10,000.
Along with their application, students must submit a financial aid form (filled out by the financial aid office at their school), one recommendation letter, and a copy of their unofficial transcript.
Applications for Spring 2023 (programs from January- May) are due by September 15, 2022 at 12pm (noon) EST. Students may review the scholarship and application instructions here.
Scholarships of note that you can apply for through the Fund for Education Abroad include:
The Hiliary Echo Douglas Memorial Scholarship – for students studying abroad in Southeast Asia
Boston Area Study Abroad Association Scholarship – for students with schools in Massachusetts, Maine, Vermont, New Hampshire, Rhode Island, or Connecticut.
Rainbow Scholarship – For LGBTQI students that participate in a high-quality, rigorous education abroad program.
Malú Alvarez Global Access Scholarship- Five scholarships for semester-long programs to be awarded for study in any country.
NAFSA Tamara H. Bryant Memorial Scholarship– These funds are awarded to African-American undergraduate students in the United States who hope to study abroad.
Gateway International Group Education Abroad Scholarship- Scholarship awarded to those who are first-generation college students, or those whose home or college of study is in Kentucky.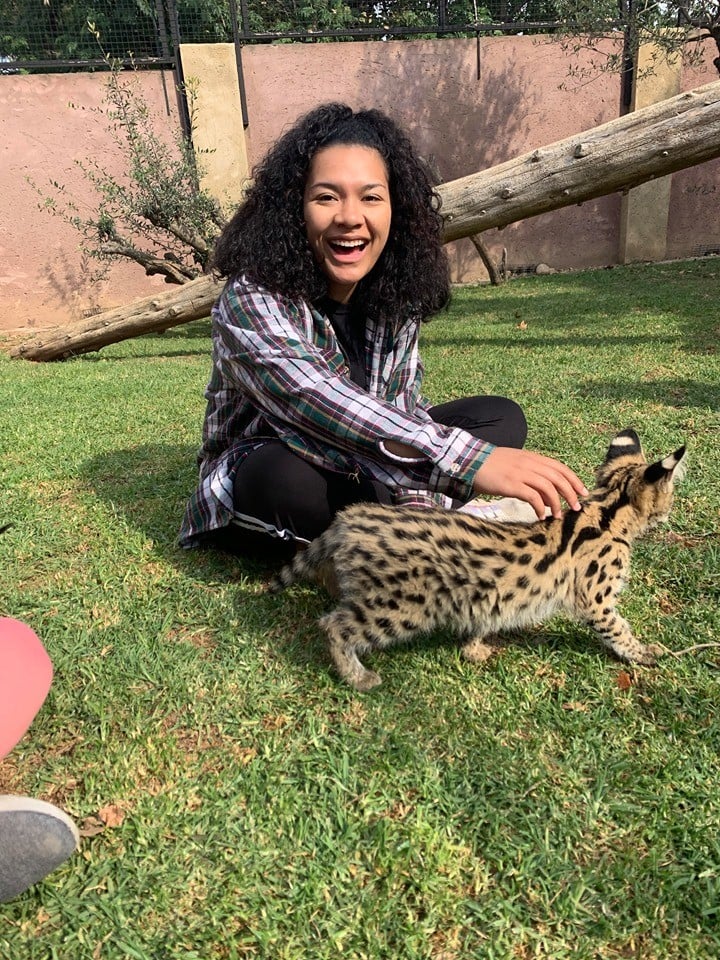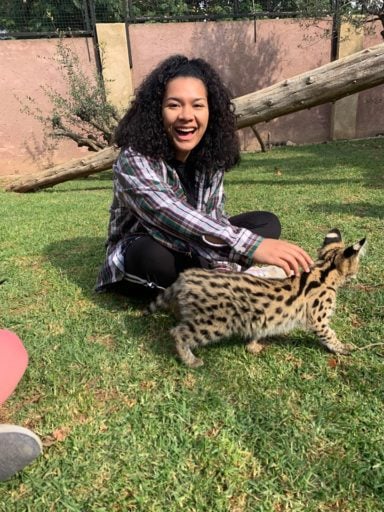 SeniorCare.com Aging Matters Scholarship
SeniorCare.com continues to bring more awareness to the key issues we face as an aging population. For the 8th consecutive year, we will be awarding an annual college scholarship to an individual that best demonstrates to us why "Aging Matters" to them. A $1500 scholarship will be given annually to a selected college student that currently cares for an aging loved one, works within the senior community, or intends to pursue a career that will have an impact on the elder population. Any existing student (or incoming freshman), in good academic standing, at a 2 or 4-year accredited college can apply for this scholarship. The recipient will demonstrate a unique and admirable understanding and desire to show us that "Aging Matters" to them.
All applicants can get more information and apply online here. Applications are due May 15, 2023.
First Trip
FirstTrip.org offers scholarships for students who are studying abroad for the first time. At the time of writing, Thailand, Costa Rica, and Belize programs would be eligible for these $1,500 scholarships. Find out more and apply at FirstTrip.org. Applications are rolling and suggested to be submitted at least 3 months before your program. They also have funding available for passports ($130) as well as some other supplemental awards.