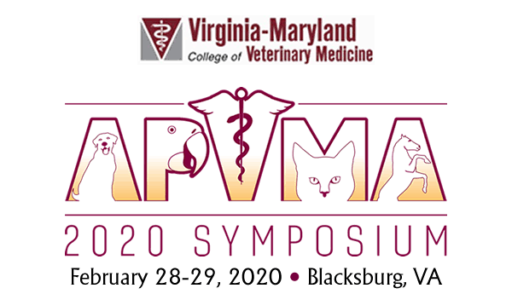 Meet Loop Abroad! Come meet Loop Abroad at the APVMA symposium at Virginia-Maryland College of Veterinary Medicine in Blacksburg, VA, February 28-29, 2020. To make an appointment to meet with a director, please email [email protected] Or you are welcome to drop by our table!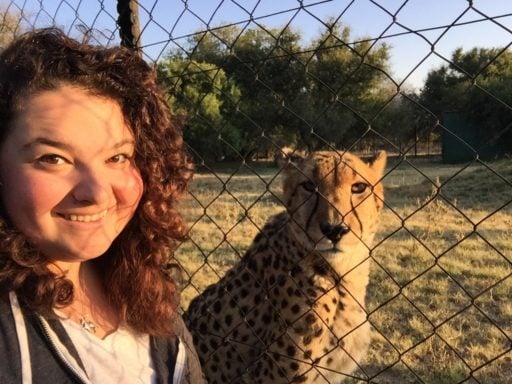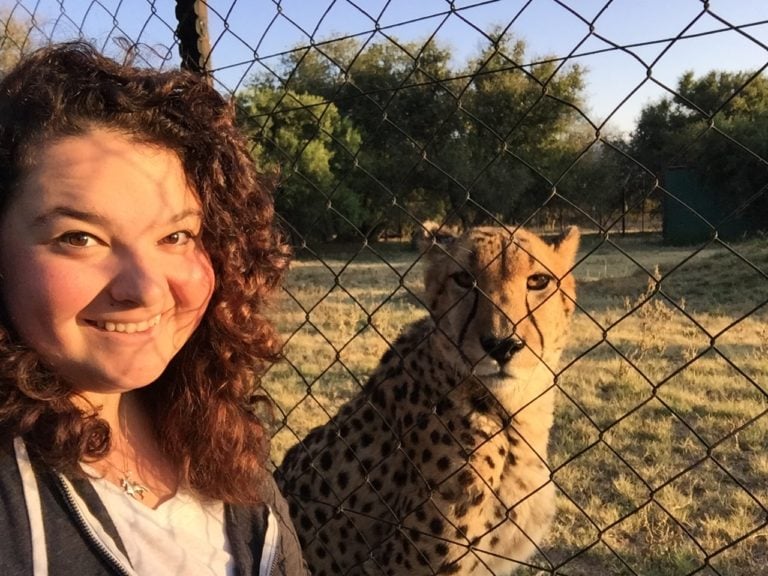 Loop Abroad is proud to provide meaningful, real-world STEM education through veterinary and conservation study abroad programs across the world. Students can earn university credit through Loop Abroad's US School of Record, the University of Findlay. Read more on the University of Findlay website.
Loop Abroad leads the veterinary study abroad field and is setting standards for pedagogy, health, and safety in challenging contexts. At the same time, we promote women and diversity in leadership and in STEM fields within our company and through our students.
As an active member of the Forum on Education Abroad, we strive to follow its Standards of Good Practice in all our operations as we pursue our educational mission.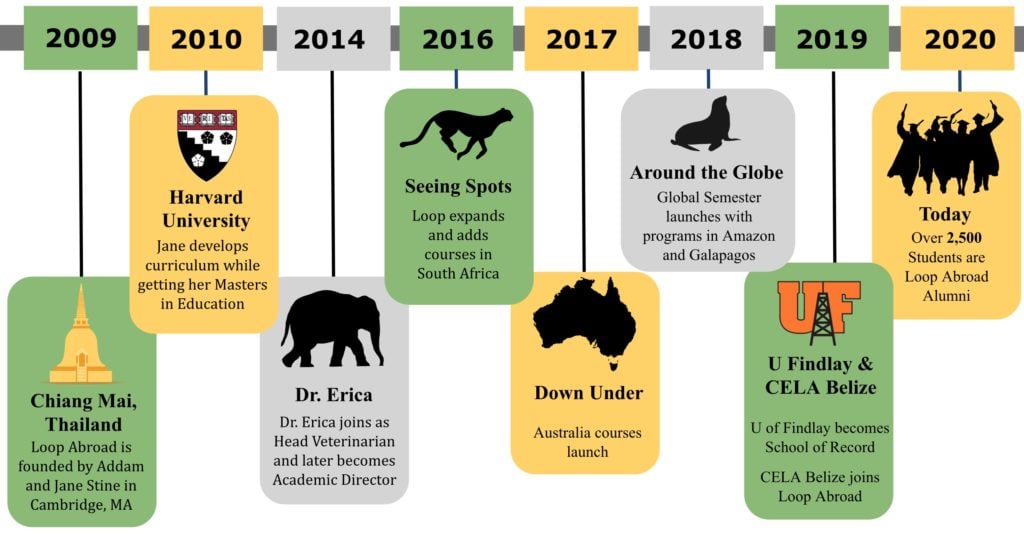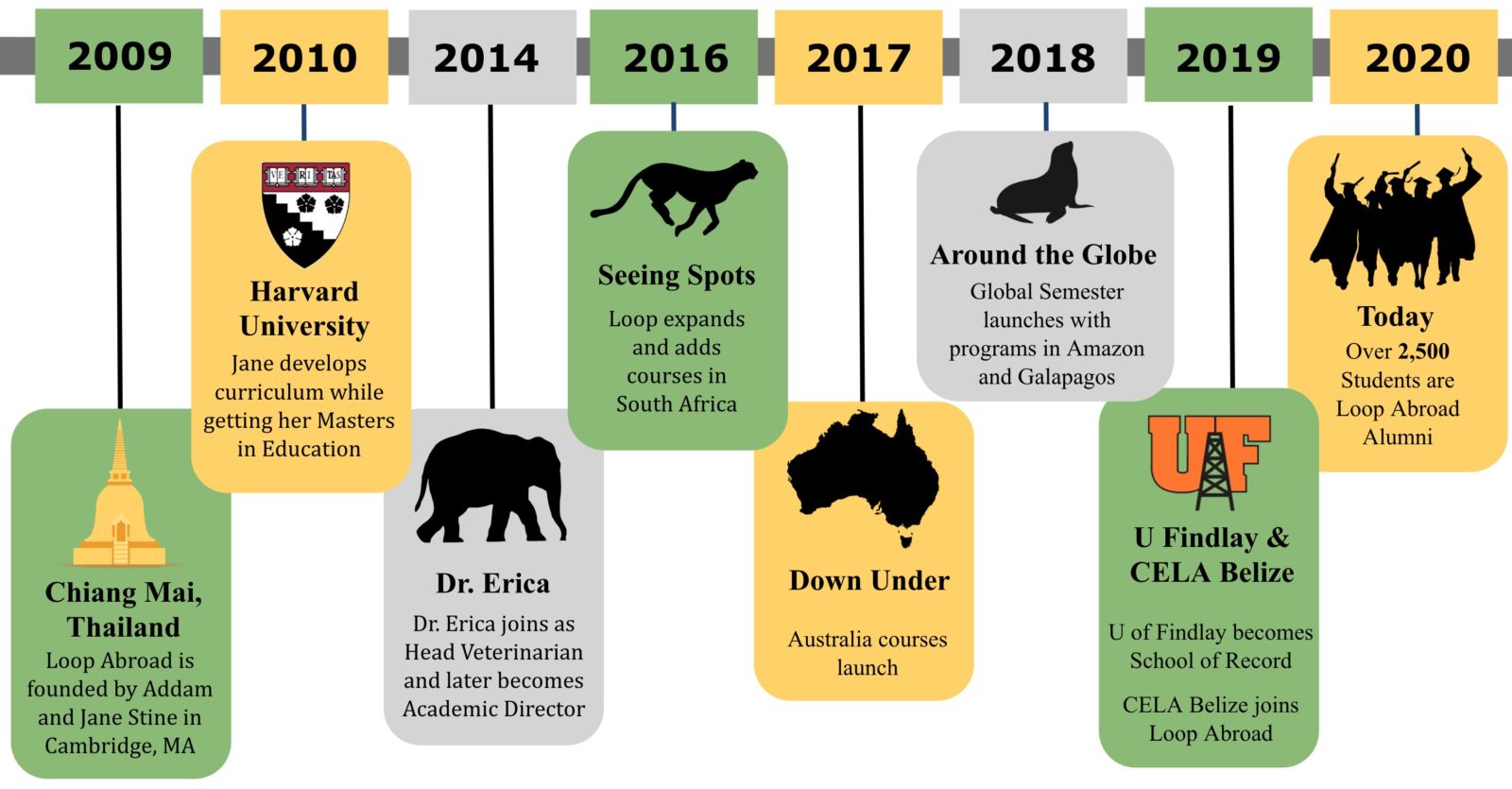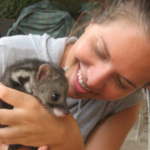 Jane Stine, JD, M.Ed. co-founded Loop Abroad while earning her Masters of Education at Harvard University. She now serves as the Managing Director and has been shortlisted for a Women in International Education award for her work in increasing diversity in STEM study abroad.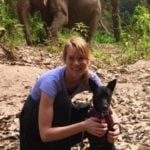 Loop Abroad is also led by Dr. Erica Ward who serves as the Academic Director overseeing veterinary curriculum and protocols. Dr. Ward holds a DVM from Michigan State University and is an adjunct professor at the University of Findlay. She has worked as an elephant veterinarian in Thailand since 2013 and travels worldwide leading pre-veterinary and veterinary field courses.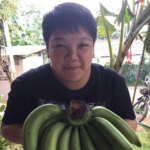 In Thailand, the home of our first and still our flagship program, Kitiya "Kay" Pinmaneenopparat serves as our Country Director. Born and raised in Bangkok, she worked for three years as a trainer for the U.S. Peace Corps and then moved to Chiang Mai to join the team. She brings her passion for both meaningful experiences for students and positive impact on communities.
Academic Credit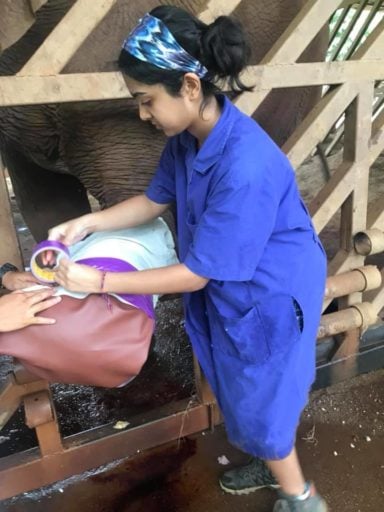 Loop Abroad field courses are intensive and taught by experts in the field in small groups. Veterinary courses have only 8-12 students and are team taught by Loop Abroad and local veterinarians. Transcripts are available from our School of Record, University of Findlay.
At every program site, local veterinarians ensure that curriculum and activities align with local standards and needs. All our courses support partner organizations who pursue year-round conservation efforts. Following this partnership model means our students learn local veterinary and conservation knowledge and contribute to cross-cultural learning across the veterinary profession.
As short-term study abroad in STEM fields continues to grow, we welcome colleges and universities to review our syllabi, lecture and lab hours breakdowns, and safety procedures, or to join us on a site visit to any of our locations. We are committed to ensuring that our student experience is not only safe and engaging, but also valuable and respected professional development that helps them to meet and exceed their academic goals.
It is important to Loop Abroad and our partners to remind students and visiting faculty-led groups that one of the core tenants of caring for and researching wildlife is to avoid handling wildlife whenever possible. While our students do have unique opportunities to be in close proximity to wildlife and other animals, any interactions with or observations of wildlife are designed to balance educating students with minimizing stress to the animals under our care.
Students in our semester program should expect the courses to be similarly rigorous to the courses on their home campus. Most of our semester students' grades abroad with us are similar to their grades on their home campus. Semester courses are fast-paced and best suited for a student with a GPA of 3.0 or better and a demonstrated interest in science.
All course syllabi are available for download here:
If you need an example transcript, please contact us. If you need any further documentation including examples of course curriculum, please don't hesitate to contact us.
Faculty-led Programs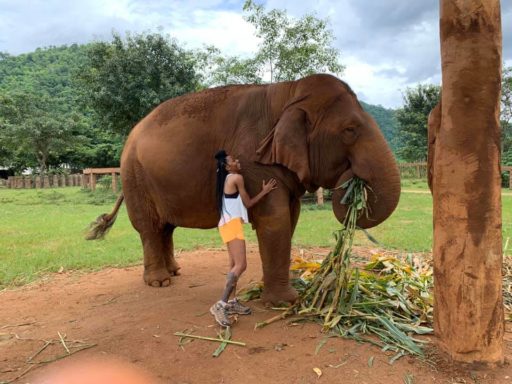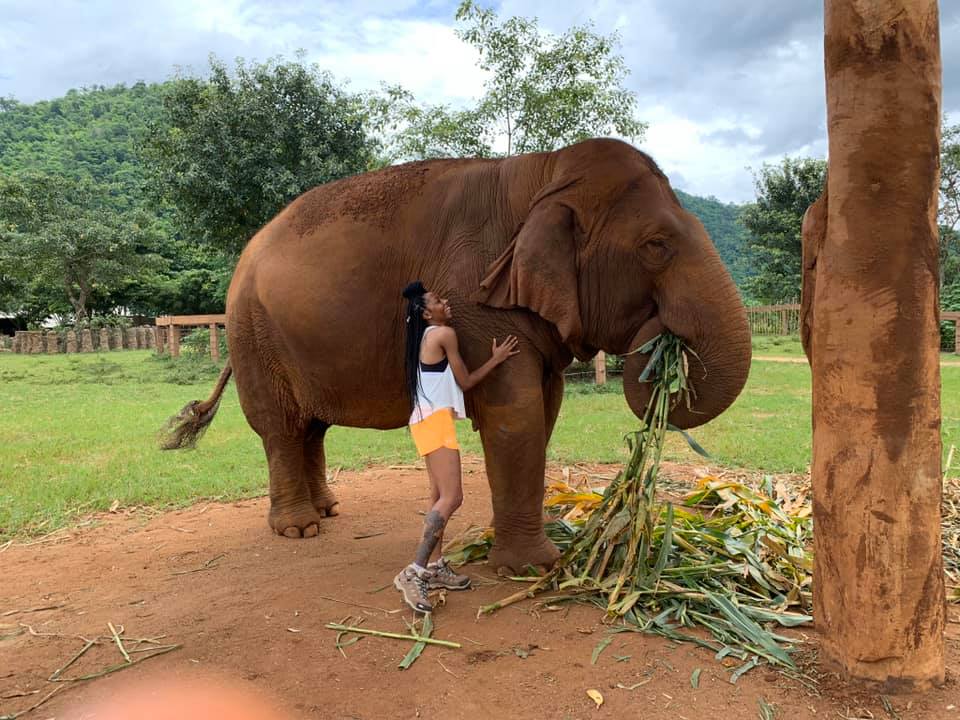 If you are a teacher, professor, or education professional who would like to arrange a program for your students, please contact us and download our brochure for more information.
We can provide a pre-set course and itinerary or create a custom itinerary as short as one week and as long as a full semester. We can provide enrollment forms and paperwork, student tuition payments, pre-program support, orientations, group flights and flight logistics, and all in-program logistics including transportation, meals, housing, staff, activities, and curriculum.
Whether you teach high school students, college students, or veterinary students, we can work with you to create the perfect program for you in Thailand, South Africa, Australia, or Ecuador.
Customize your Level of Involvement
Faculty who organize faculty-led programs through Loop Abroad travel on their program with us for free. You as the arranging faculty can decide how involved you want to be in the program. If you have a course you want to teach and would like to have total control over the academic material in course time, you can. If you want to have some input and then participate in the program along with the students, that's fine too! If you want us to handle everything while you simply relax, we are well-equipped to do so.
Why Choose Loop Abroad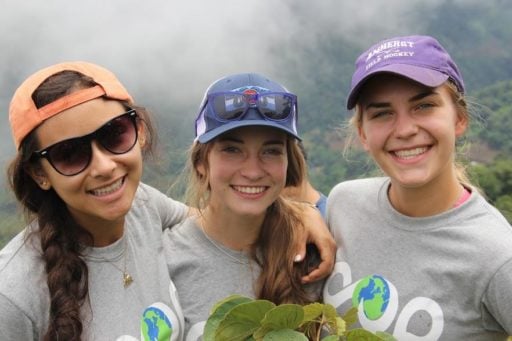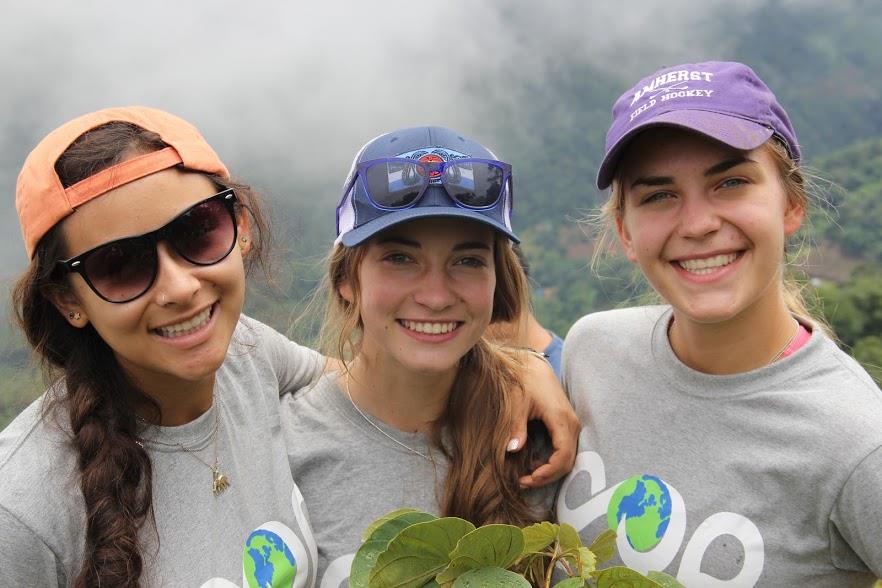 Loop Abroad focuses exclusively on animal-based programs. Instead of a voluntourism model, we follow a study abroad model where the education of our students is our first priority, and we support local animal welfare organizations through student tuition dollars and education.
We focus on small groups (a maximum of 12 per group) led by experienced staff. Our veterinary programs are each led by a veterinarian.
Contact Us
We invite you to contact the Managing Director (Jane Stine) directly at [email protected] to start right away in getting your faculty-led program set up!
Meet Us
Meet Loop Abroad in your community! Check out our 2020 calendar for more information on university visits where you can learn more about our programs as well as educational conferences we'll be attending. Additional dates will be added as they're confirmed.
January 27th, 3pm-6pm
Meet Loop Abroad at the Rutgers University Study Abroad Fair
January 29th
Meet Loop Abroad at the Utah State University Study Abroad Fair
February 3rd
Meet Loop Abroad at UMASS Amherst: Mt. Ida Campus
February 3rd
Meet Loop Abroad at the University of Rhode Island
February 5th, 5pm EST
Managing Director Jane Stine will be presenting in the Global Learning in Agriculture digital conference, hosted by Pennsylvania State University. "Planning an Educator-Led Experience Abroad' will take place at 5pm EST.
February 8th
Managing Director Jane Stine will be presenting at the CIS Lessons from Abroad conference at Babson College on "Framing your Study Abroad Experience: Resume and Interview Advice"
February 11-13th
Meet Loop Abroad at Delaware Valley University
February 18th
Meet Loop Abroad at the Kansas State University Study Abroad Fair
February 19th
Meet Loop Abroad at Fort Hays State University
February 20th, 10am-2pm
Meet Loop Abroad at the North Carolina Agriculture and Technology State University Study Abroad Fair
February 21st
Meet Loop Abroad at East Carolina State University
February 25th
Meet Loop Abroad at UMASS Amherst
February 26th
Meet Loop Abroad at the Animal Science Networking Event at Becker College
February 28-29th
Meet Loop Abroad faculty, directors, and alumni at the APVMA Symposium at Virginia Tech. Loop Abroad is a platinum sponsor of the APVMA.
March 6-8th
Meet Loop Abroad at the AAVMC annual conference in Washington DC.
July 6-8th
Managing Director Jane Stine will be presenting at the Institute and Block Plan on Intensive Teaching & Learning at Colorado College, on the "Innovation and Best Practices in Intensive Format Study Abroad" panel and in the session "The Science of Learning in Block and Intensive Courses: What the Research Tells Us."
Hosting an event you'd like Loop Abroad to attend?
Send us an email at [email protected] to schedule a visit to your school or event!
Brochures
Safety
Loop Abroad is leading the field in safety standards in both our travel logistics and curricular activities.
Learning and practicing the proper health and safety protocols while working with animals is often the central theme of our veterinary courses. Students are evaluated on their understanding and practice of these protocols in order to both keep themselves and the animals safe. Putting safety first prepares students for a career in which safety is paramount. Going beyond the experiences that students might have on campus or through internships at home, our courses also teach students how to apply veterinary knowledge and safety protocols in diverse cultural contexts.
All our programs have 24/7 dedicated support staff on site to manage health and safety concerns. Staff are also in 24/7 contact with Loop Abroad headquarters. All partner organizations, housing, transportation, and tour partners are thoroughly and regularly vetted by Loop Abroad headquarters.