Where Can I Be an Elephant Volunteer?
Do you want to be an elephant volunteer? You're not alone! Working with elephants is a dream for many people, particularly those who love animals or are interested in working in the veterinary field. You can find volunteer work with elephants throughout Asia and Africa, and the experiences vary greatly.


Here are some things to think about as you pursue your quest to be an elephant volunteer!
Consider the Costs.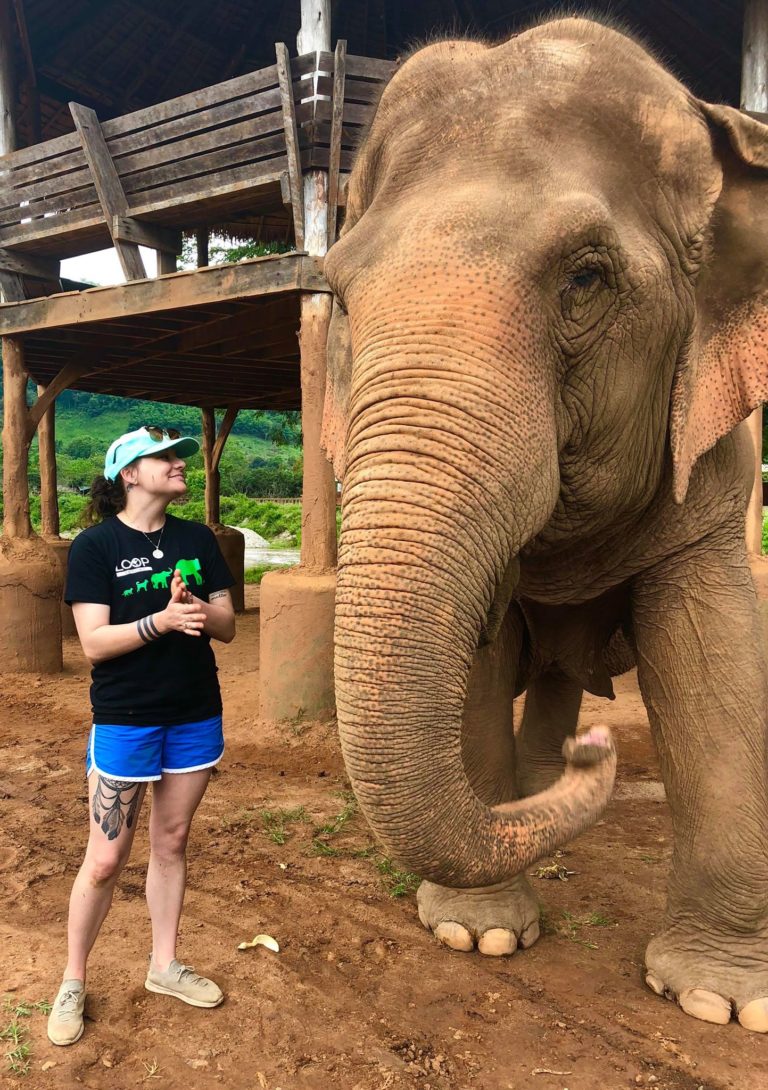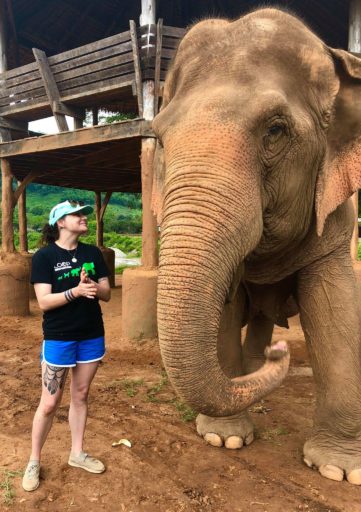 Sometimes people are surprised to find that volunteering has fees. But unless you are already a veterinarian and have special expertise to offer, you'll generally have to pay to volunteer with elephants. Why? Because you will have to be trained, housed, fed, and supervised, and those things cost money.
When comparing fees, check out what's included and what you get to do. If your housing, meals, activities, support, and transportation are included, you can expect to pay more than if they're not. Remember that your fees support the organization where you'll be volunteering, so look for an organization you're proud to support.
If you travel on an organized program, the fees may be higher. For some people, this can still be a better fit, as they may learn more or have a more personalized or inclusive experience. In addition, you may receive course credit or other educational benefits depending on the program. For example, for the same tuition as an average 3-credit course, students on High School Veterinary Service in Thailand and Australia get a 3-credit hands-on course, but also get all their meals, housing, supervision, activities, in-country transport, and course materials included!
Get college credit for working with elephants
"Volunteering" Can Mean Lots of Different Things.


Look carefully into what you'll be doing as an elephant volunteer. Thailand, for example, has many opportunities to volunteer with elephants, and they vary greatly, from tourist-style excursions that include elephant-riding (we suggest avoiding these) to "mahout training" programs where you learn to give an elephant commands (we suggest avoiding these, too) to working in sanctuaries helping with upkeep and maintenance.
Even if you're choosing an organized program through a program provider, be sure to find out what a typical day is like and what kind of volunteering is included. Will you get to observe the elephants? How many elephants are there? How are they kept? Where did they come from?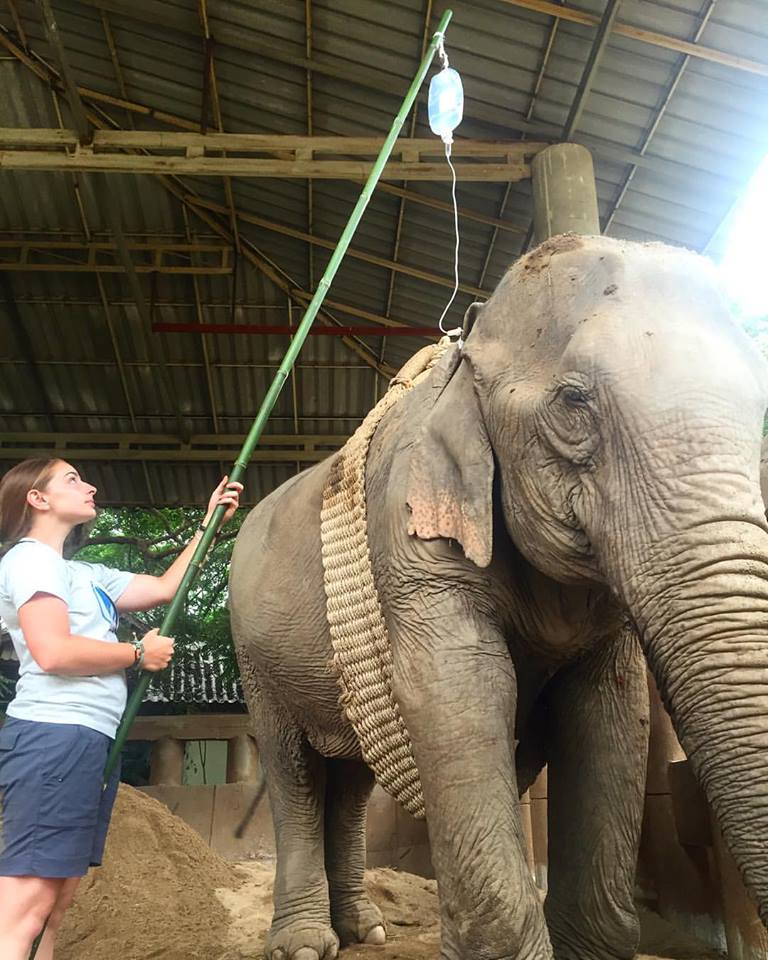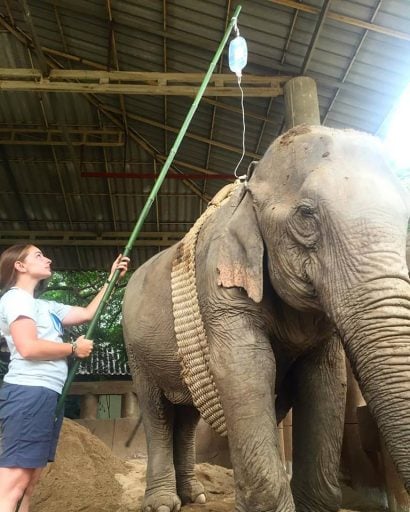 Look for opportunities to learn about and observe elephants. Some organized programs may even have opportunities for you to shadow medical professionals and learn about elephant medicine, though you shouldn't expect to be providing much medical care to elephants yourself as a general rule.
Finding out what kinds of volunteer work with elephants you'll be doing can help you evaluate if the program is a good fit for you, and any reputable program should be able to tell you.
Research your Program Carefully.
When it comes to opportunities to be an elephant volunteer, Thailand, South Africa, Cambodia, Sri Lanka, and India are all popular destinations. You should read reviews of both your program and the elephant facility and find somewhere that you want to support with your dollars and time. We suggest avoiding facilities that offer elephant riding, even if you won't be participating in the riding.


Your country of destination can be a big part of your decision in choosing a place to be an elephant conservation volunteer, as the cultural and travel aspects of your trip will vary widely among these destinations. We often find that Thailand is a great option for first-time travelers who want to do volunteer work with elephants, as it is generally easy to navigate, safe, and easy to communicate with people in English.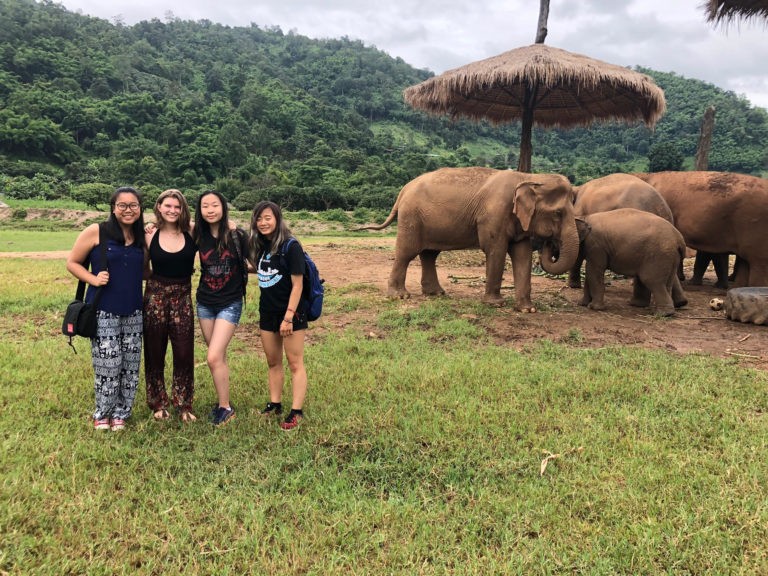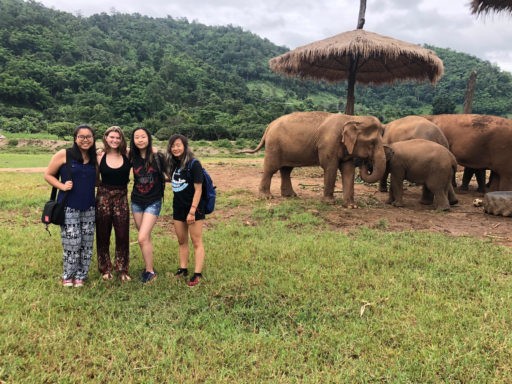 Remember to think about the elephants first! You should find an elephant volunteer program that gives you the experience you want, but not at the expense of the elephants. Elephants are animals first; they aren't a prop, a vehicle, or entertainment. While we know that snuggling with a baby elephant might be a dream come true for you, there aren't many mother elephants who would be happy with the arrangement. So follow your heart and choose a place that you can stand behind– you'll still get plenty of great instagram photos, we promise.
Explore the Loop experience on Instagram!
Organized Programs Vs. Going Alone.
When you look for opportunities to be an elephant conservation volunteer, you have a choice to make: go it alone, or join an organized program? For individuals who plan to stay for a long time, who have specialized skills to offer, or who are experienced travelers, going it alone can be a good option. You can research elephant facilities directly and contact them about opportunities to be an elephant volunteer or see if they offer their own programs.


For everyone else, organized programs can be a great way to make the experience of working with elephants fun, manageable, rewarding, and safe. Organized programs can help you to ensure that your experience is what you expect, answer questions, handle logistical issues, and provide support and help if you get sick or have any other problems. Some simply help you arrange your volunteer position, and some offer more in-depth services. For example, Loop Abroad's programs include a staff member with you 24/7 during your program and include custom coursework taught for your small group, while also arranging all your transportation, meals, and activities. All you have to do is learn, enjoy, and get the most out of your elephant conservation volunteer experience!
What Makes the Loop Program Special.
Loop Abroad has been running elephant volunteer programs since 2009. While there are other programs out there, Loop is especially focused in running the best programs for pre-vet and vet students who are interested in working with elephants. Why?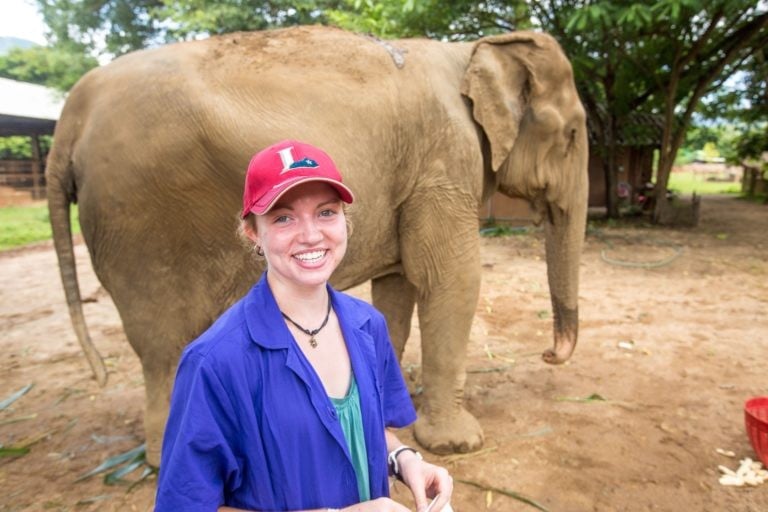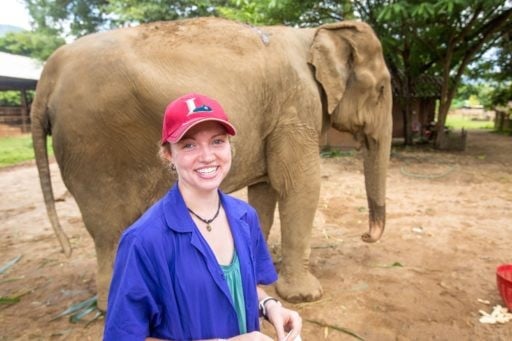 Local, ethical partners. Loop works with elephant sanctuaries we know and support, where rescue elephants are treated well. We look for locally-run organizations that are well-respected, hire local staff, and are committed to education and conservation.
Vet-run programs. Our veterinary programs are headed by a vet, which means that our students get to know their vets personally. They get hands-on training and get a perspective on the elephants that regular volunteers wouldn't get.
Safety and support. A 24/7 support staff dedicated to your group mean that there's always someone to help if you have a question. With group housing, travel, and activities, you'll never be alone.
Vet-based curriculum. Our curriculum was created and is continually updated by our vet team, which means our students are really learning things that will apply in their careers and making the most of their time abroad as an elephant volunteer.

There are 500 dogs in the shelter at Elephant Nature Park. That's a lot of walks!

Hands-on experience. We want all your time working with elephants to be awesome! So we focus on providing hands-on experiences that are fulfilling, educational, and safe for the elephants we love.
College credit. By providing college credit through our partner university or helping you receive college credit through your school, we make sure that your experience can be shared as a course on your vet school application and that you get the maximum benefit possible from your experience abroad.
All-inclusive fun! In addition to your curriculum, volunteer time, and coursework being planned, everything else is planned too! Your trip includes cultural and travel experiences so that you get to know your host country in a fun, approachable, authentic way and make the most of every second of your trip!
Wherever you choose to be an elephant volunteer, be sure that you understand the costs and expectations, support how the elephants are treated, and make the most of your experience by planning ahead!