Applications are open for Summer 2023!
Zoo Management Experience in Texas, USA
Spend a full week on-site and behind-the-scenes at a working zoo to learn all about healthy animal care and upkeep in a zoo setting. This program is open to participants aged 18 and up.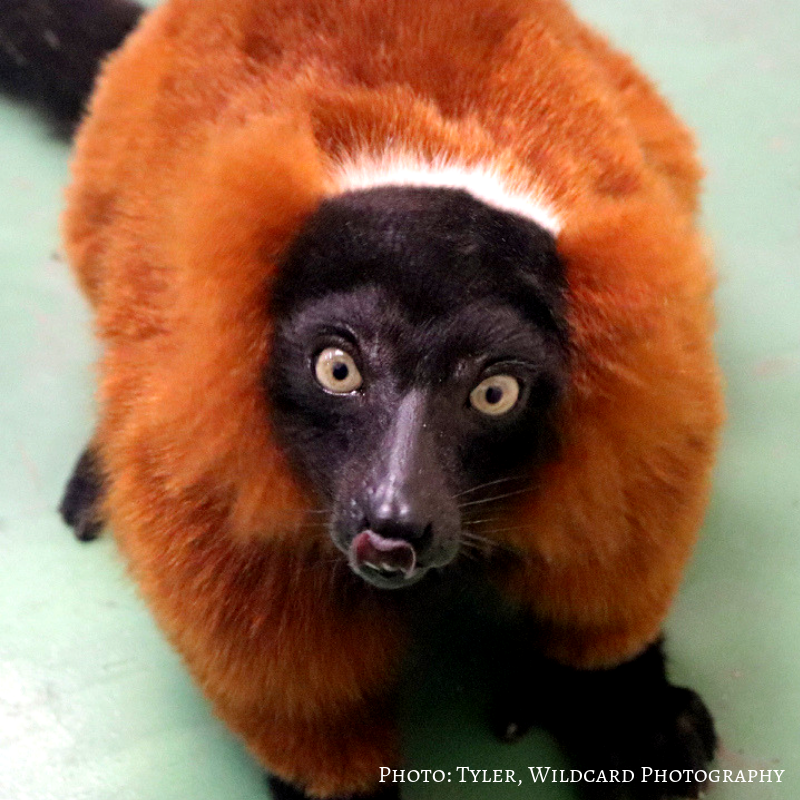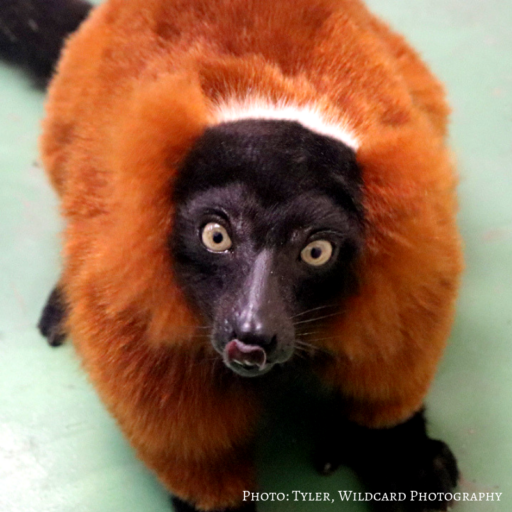 This program is designed to help you and your team learn all about zoo management. Each day, your teaching vets and the zoo staff will help you to understand and practice different aspects of managing a zoo and its animals.
Your program will cover such topics as
Animal husbandry, feeding, and care

Medical treatments and diagnostics

Safe capture, handling, and restraint
Training and ambassador animals
Rehabilitation and release
Enrichment design and animal welfare assessment
Behavioral observations and ethograms
The role of zoos in education and conservation
Enclosure design
You will have the chance to work with and learn from your teaching veterinarians and the zoo staff in a hands-on field course designed to help you understand the aspects of successfully managing a zoo and its animal population. Each day will include field lectures, labs, hands-on practice, and the ability to apply what you've learned to build career readiness and a deeper understanding of the role that quality zoos can play in conservation.
"Loop Abroad provided me with the truest experience of what it means to be and become a healer in the arts of veterinary medicine."
Grace B., Texas Zoo Management Experience 2022, Virginia Tech
Who It's For
This program is designed for undergraduate-level students who are interested in veterinary medicine and in learning more about successfully caring for wildlife and exotics in a zoo setting.
There are no pre-requisites for this program. You do not need to be in school currently to apply. Individuals of any nationality may apply.
Each group of up to 12 students will have its own teaching vet so that we can ensure personalized attention and hands-on experience. Up to two groups may be on-site at the same time and may be together for veterinary lectures.
Highlights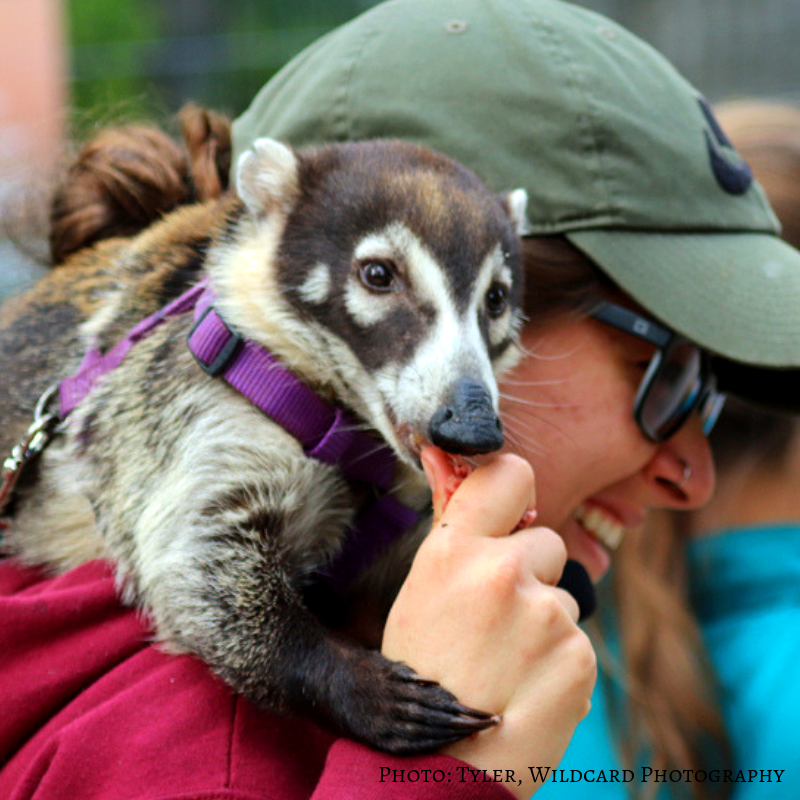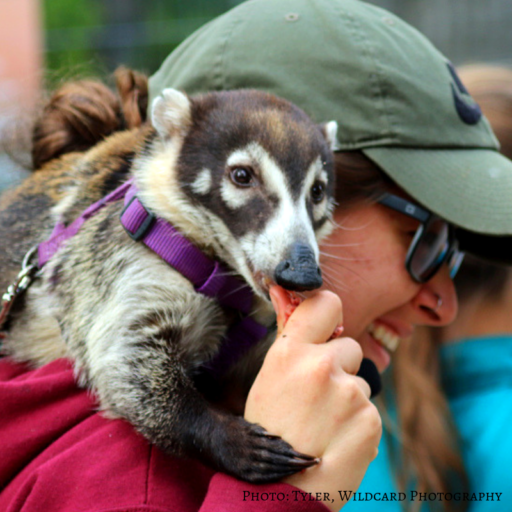 Gain on-site zoo experience in husbandry and veterinary medicine

Build career skills in understanding the complex issues that zoos face and the management of those issues

Practice data collection, research, and enrichment administration techniques to build valuable skills that can be applied in future jobs

Explore different aspects of veterinary, wildlife, and conservation careers with mentorship
Behind-the-scenes opportunities to work with large animals, exotics, and wildlife across a variety of species
Dates open for application
Summer 2023
These program sessions are covered by Loop Abroad's COVID-19 100% Tuition Refund Policy. If a program is canceled by Loop Abroad due to COVID-19, we will refund 100% of any program tuition you have paid (including the deposit).
Want to travel longer with us? Add another two-week program!
This program is a full adventure on its own, but it can easily be combined with a veterinary medicine course in Costa Rica, Panama, or Belize with minimal travel time, or with our marine research program in Florida. Combine any two programs and save $100 on each program's tuition!
See all the programs you could link together!
Hours and Credit
You will receive a certificate for 40 service hours per program week upon completion.
Many of your fieldwork hours can be classified as research hours, veterinary hours, or animal experience hours. Students can calculate their own record of research hours for their VMCAS or other applications.
The Project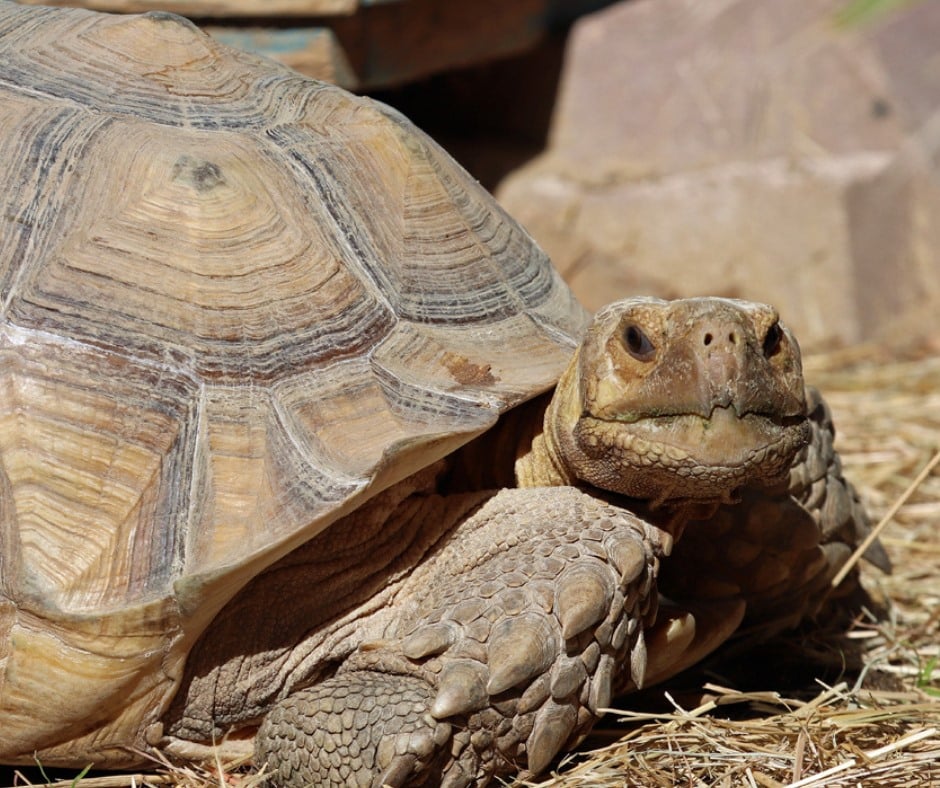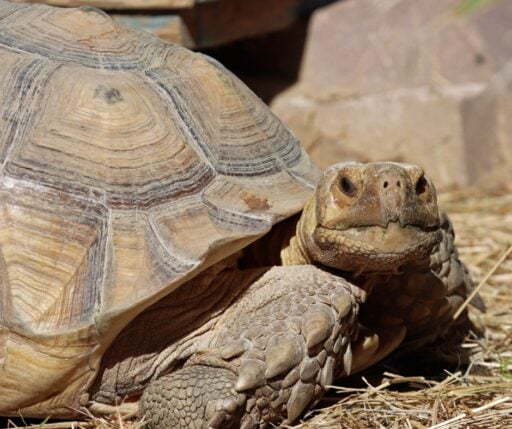 From Monday through Friday, you and your cohort will be full time at The Texas Zoo, a small nonprofit zoo serving the local population of Victoria, Texas. The zoo will be our classroom, lab, and field learning experience for the week in this busy and immersive program.
The Texas Zoo is home to over 100 species of animals, with some native to Texas while others can only be found in remote locations around the world. A large portion of The Texas Zoo's collection is comprised of rescue animals that could not be returned to the wild, came from owners that could no longer provide the required care, or even from a future that lead them to the meat market.
This program has opportunities for you to learn about the care of exotics including birds and reptiles, large animals, and wildlife such as lemurs, coatis, lynx, skunks, and bears.
Groups and Staff
Groups will have a maximum of 12 students each, and each of these groups will have its own Loop Abroad teaching vet. There may be up to 2 groups on site at the same time, and both groups might join together for some lectures.
Housing and Meals
You will be living on a nearby college campus in shared dorms, which offer access to common lounge areas, a coffee bar (for purchase), a swimming pool, and a computer lab. A Loop Abroad staff member will be on-site 24/7 to help you each day and in case of an emergency. Housing will include simple, shared rooms: rooms are shared with other Loop Abroad students of the same gender. Wifi is available.
All meals are included in your tuition. We can accommodate vegetarian and vegan diets and food allergies with advanced requests.
Tuition
One-week program: Regular tuition for the one-week program is $2650 
Tuition does not include airfare.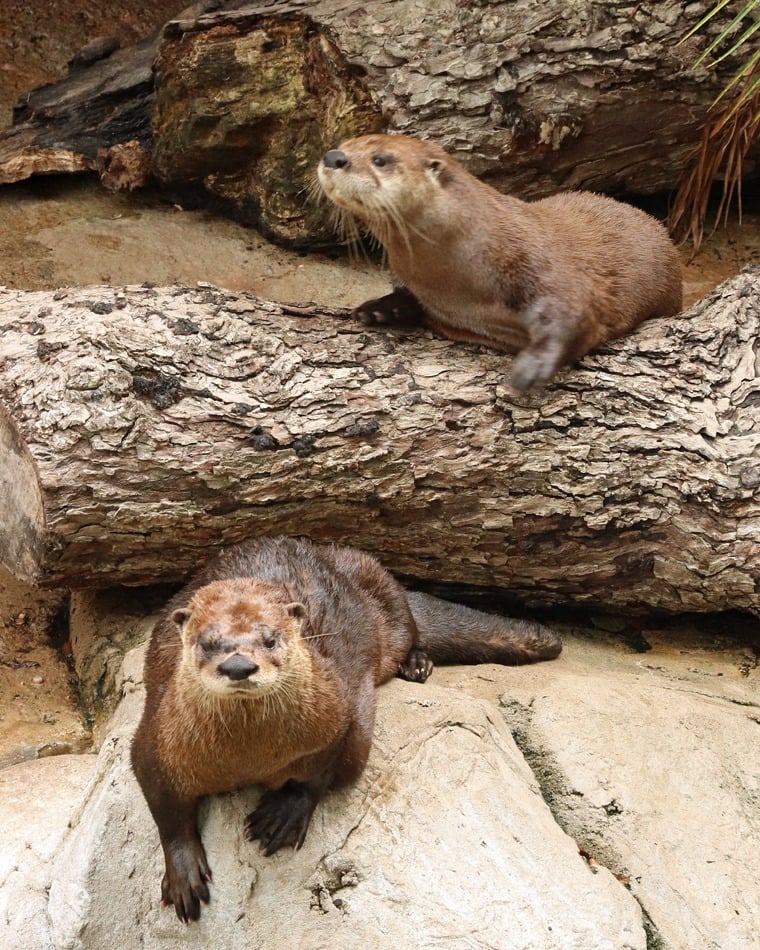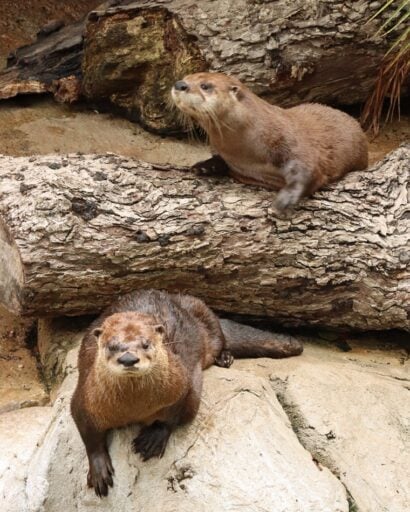 There is a $100 tuition discount for combining this program with another 2-week program. The Loop alumni discount for this 1-week program is $250.
During COVID-19, conservation efforts around the world have suffered as they have lost the funding and help often provided by tourists and visitors. Your participation in this program helps to support this nonprofit zoo effort in a fragile time. Your support truly means the world to the organizations we work with. There is so much that we can learn from their experts on staff!
Interest-free payment plans are available. Current college students may be able to use federal financial aid toward their tuition. Your space is not held until your $1,000 deposit (credited toward tuition) is paid.
Tuition is all-inclusive less airfare. Tuition does not include medical insurance (the policy we suggest is under $25), snacks, and any COVID vaccinations or testing required for travel.
Airfare is not included. There is no group flight for this program. Transportation to and from the airport is not included in your tuition, but is available to book directly with Loop Abroad for an additional fee. Victoria Regional Airport is approximately 10 miles away from the program housing.
COVID and Safety
All participants will need to be fully vaccinated for COVID-19 (which may include boosters if eligible). All participants will adhere to the Loop Abroad COVID policies of testing yourself for COVID-19 within 2 days prior to travel, reporting symptoms if they arise during the program, masking or testing if asked to by staff, and isolating if you test positive.
If a program is canceled by Loop Abroad due to COVID-19, we offer a full refund of all tuition paid, including the deposit.
What if my program isn't cancelled, but I can't travel for personal reasons?
We understand that sometimes even though a program is not cancelled, an individual participant may be unable to travel due to illness or other personal reasons. In addition to our refund policy, if you must cancel your program enrollment less than 35 days before travel, for any reason at all, you can replace your program with the following virtual package.
This package includes 5 university credits from Iowa Wesleyan University (if you successfully complete the courses) and has a retail value of $5,080.
This offer is valid for cancellation of travel programs between 35 days and 1 day before the program begins, when no refunds are available for participants cancelling their travel. One virtual package available per participant; non-transferable. A participant cancelling their enrollment more than 35 days prior is welcome to select this option over their refund if they so choose.
Want to travel with us longer?
Link this program to another program and save $100 on each tuition. For additional research experience, combine with the Costa Rica Sea Turtle Conservation and Research program, which is available in 1-week and 2-week versions. 
Locations
The Texas Zoo , also known as "The South Texas Zoological Society", had its beginnings in 1957 when James L. Yates, who ran a packing plant near Foster Field, donated an African lioness to Mayor W.R. McCright. The Mayor decided that Victoria should have a zoo and approached the Lions Club, who provided a cage. Fire Marshall L.B. Richardson was assigned responsibility and the Victoria City Zoo was born. Sid Drew was hired to operate the zoo.
In 1962, B.E. Leissner, a local pharmacist, and Lester A. Bugs Meis, a local pest control operator, who were active members of the Junior Chamber of Commerce and had supported zoo development from the beginning, proposed creation of a Zoo Commission to oversee operations and planning. The City council agreed and appointed City Manager John Lee and former Mayor W.R. McCright to the Commission along with Leissner and Meis. The Commission immediately renamed the zoo the Victoria Children's Zoo and initiated a fund raising drive for expansion. Expansion plans called for a monkey island, snake house, large bird area, and cages for large animals. Visitors from 107 cities, 19 states, and Germany signed the guest register in the first nine days of the Children's Zoo, demonstrating the value of the zoo as a tourist attraction. The Zoo grew to include many species that were housed in barred/wired cages and pens. Bears, Barbados sheep, a camel, Russian Boars, an Anaconda, monkeys, parrots, parakeets, penguins, and peacocks were gradually accumulated. Many were donated, including the pair of bears donated in 1959 by Tom O'Connor and Victoria Bank and Trust Company. Over the years the O'Connor brothers, Dennis and Tom, were consistent, strong supporters of Victoria's zoo.
The Animal Kingdom Building was opened to the public on May 31, 1968. Mehrtens noted that the building was home to some 200 animals of 85 different species, including Moustache monkeys, Bahama land crabs, Fennec fox, Discus fish, and African chameleon.
The Texas Zoo opened in June 1976 with natural habitat exhibits in the areas surrounding the Animal Kingdom Building. About $750,000 had been raised to construct the zoo, almost all through donations and grants. Robert Thomas,  John  Killough,  Bob Woodman,  Kathleen Grimes, Paco Buhler, and David Smith led this successful fund raising. While funds raised met the original goal, rapid cost escalation during this period of time resulted in money being insufficient to accomplish the original scope.The decision was made to reduce scope, rather than sacrifice the quality of construction, hoping to complete the project at a later date. The second phase of construction was never completed.
In June 1984, The Texas Zoo was designated The National Zoo of Texas by the 68th Texas Legislature. Legislation was sponsored by Representative Ken Armbrister and signed by Governor Mark White.
A lot of history has happened here at The Texas Zoo.  We invite you to become part of this wonderful story of struggle and triumph!
Itinerary
This itinerary is subject to change but should give you a good overall sense of the program.
You will arrive in Texas on the first day of your program and meet your group. Your arrival Sunday will include an orientation and welcome dinner, and your departure Saturday will include an alumni meeting and alumni breakfast. Your program takes place at The Texas Zoo from Monday – Friday of your program week.
One-week Program Itinerary
From Monday – Friday, you will plan to spend the full day working with your teaching veterinarian and your learning team at The Texas Zoo. After breakfast, we will head to the project each day. You can expect a combination of training and lectures, practice labs, team projects, time on site applying and practicing the skills you've learned, veterinary shadowing, volunteer work, and animal handling training.  You should expect that the majority of your time will be spent outside and that you will be working hard each day.
While each day will be a mix of lessons, hands-on application and activities, there are five key areas of focus of the program. Each day will include elements of all these aspects of zoo management, but will focus on one of the five key areas covered during this training program:
1. Husbandry and care:  Best practices for husbandry and care in captivity across different taxa, including feeding and nutrition, regular health upkeep, daily assessments and maintenance.
2. Welfare and Enrichment: Designing, creating, administering, and assessing enrichments; assessing animal welfare; tracking animal behavior; and data collection and research, including ethograms.
3. Healthcare and Diagnostics: Appropriate methods of handling, capture, and restraint; training for animals in captivity; fecals, blood smears, and other diagnostic methods; physical exams; vaccines and preventative care; and emergency medical care.
4. Enclosure Design: Appropriate space and use of space; temperature, humidity and lighting; water; sleeping accommodations; animal exercise and stimulation needs; cleaning; and safety.
5. Conservation and Education: Zoos role in conservation locally and globally; breeding programs; training and use of ambassador animals; rehab and release policies and best practices; guest education and community outreach.
Scholarships
There are lots of ways to help fund your online and travel programs with Loop Abroad, and we are here to help!
Scholarships are a terrific way to cover some or all of your tuition for a Loop Abroad program. When you look for scholarships for pre-vet programs, you need to look at all your options!
Benjamin A. Gilman International Scholarship:
The Gilman Scholarship could fund $5000 of your tuition and the next deadline is March 9 at 11:59 pm Pacific Time!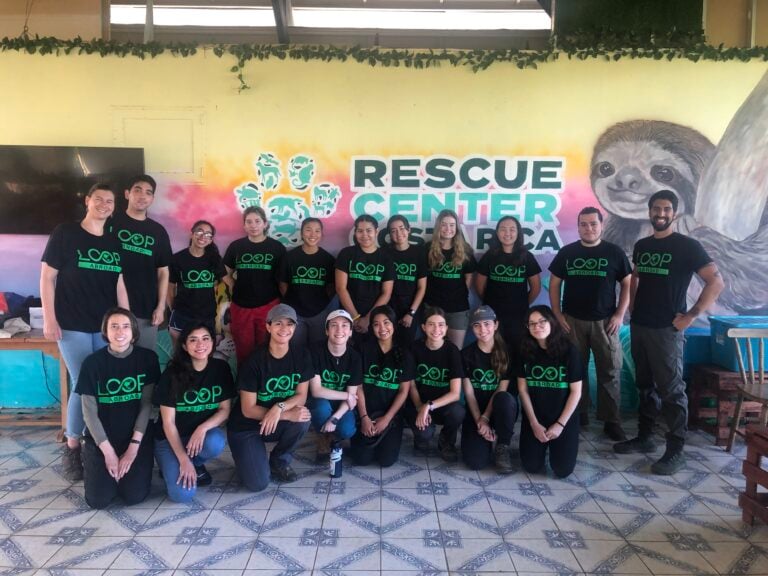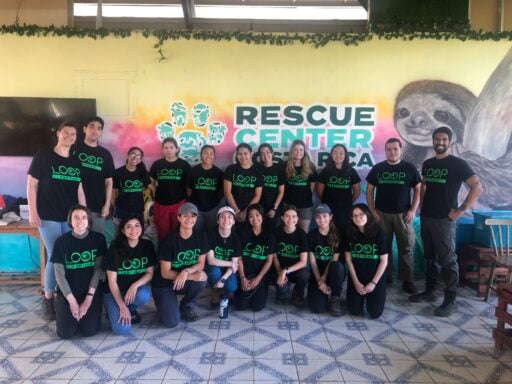 The Gilman Scholarship was designed to help students of limited financial means have the opportunity to study abroad – online or in-person. Nearly a third of applicants are awarded the scholarship! This is a great opportunity to help cover your tuition.
Students can receive up to $5,000 for travel or virtual programs. The scholarship can be applied to any of our online programs, to our semester programs, or one of our 2-week programs.
Along with their application, students must submit two essays, the Statement of Purpose Essay, and the Community Impact Essay. Students must also upload their transcripts (unofficial or official). For more information on the application guidelines, please click here.
See the official website and read about Loop Abroad students who have received this scholarship. If you are a US citizen receiving a Pell Grant and currently enrolled in college or university, we encourage you to apply for this scholarship. The March 2023 Deadline application will open in mid-January 2023 for applicants whose in-person programs or internships start between May 1, 2023 to April 30, 2024. This cycle encompasses Summer 2023, Fall 2023, Academic Year 2023-2024, and Spring 2024 programs or internships. The application deadline is Thursday, March 9, 2023 at 11:59pm Pacific Time, and the advisor certification deadline is Thursday, March 16, 2023.
Loop Abroad Dr. Erica Ward Scholarship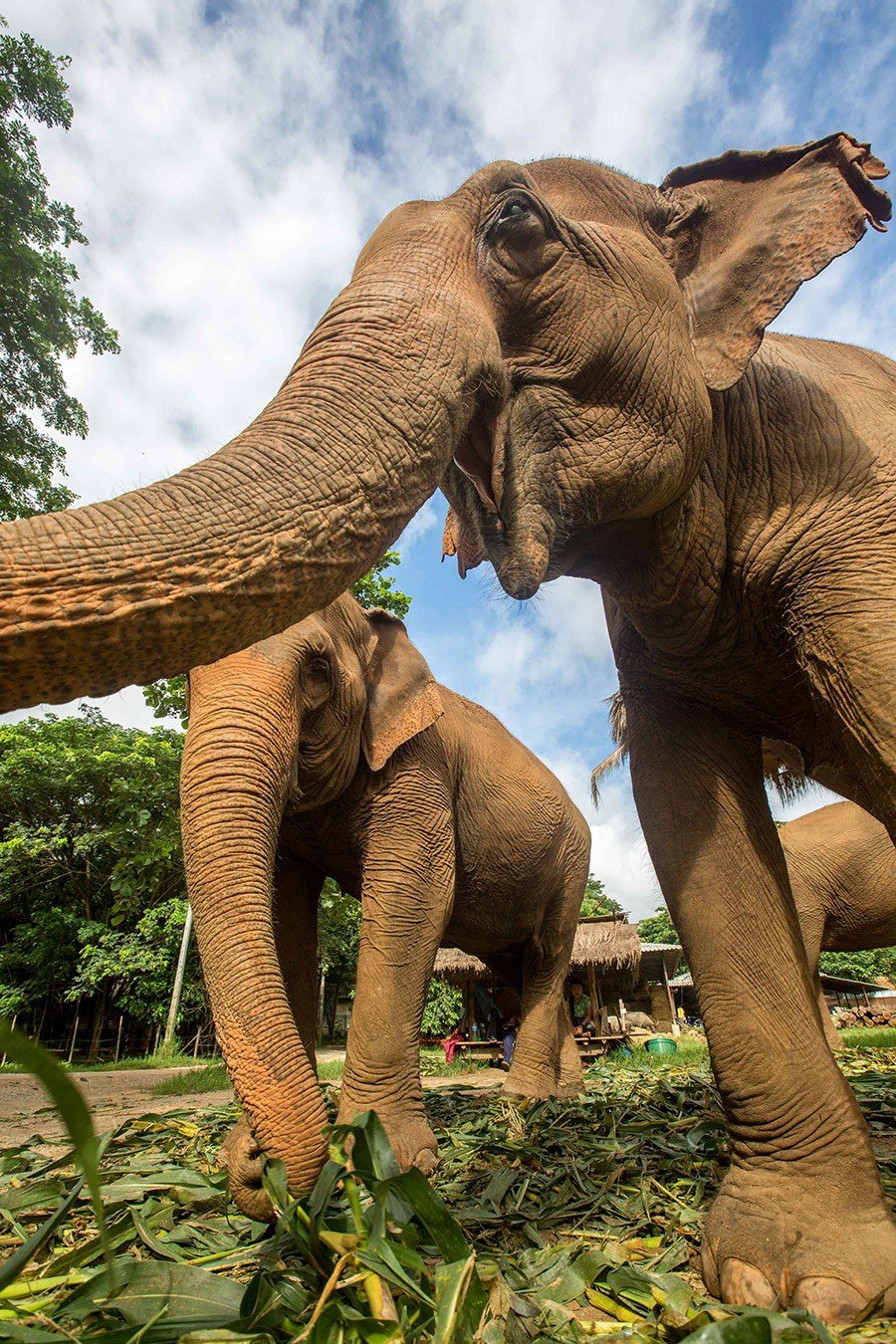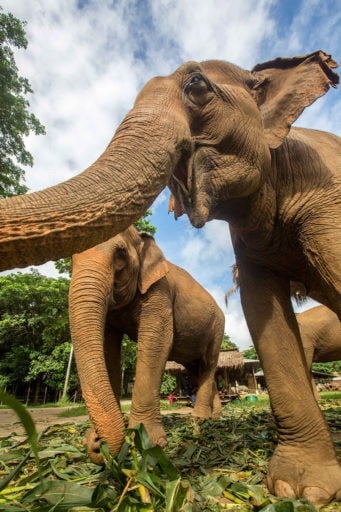 Loop Abroad is offering one FULL TUITION scholarship to cover one travel program (up to 2 weeks) of your choice.  Applications for 2023 are now CLOSED. Applications for 2024 will re-open in January 2024. We're proud to add this to the list of scholarships for pre-vet programs.
Who can apply: This scholarship is open to all students age 18 and over. You do not have to be a US Citizen. You do not have to be currently in school. 
You do not have to complete an application to Loop Abroad in order to be selected for the scholarship. The scholarship winner must be able to complete the Loop Abroad enrollment paperwork, requiring a doctor's signature, and must meet all safety requirements of program enrollment.
Note: if you have already applied to Loop Abroad and been accepted, you can still apply for this scholarship. If you have made any payments toward tuition and later receive the scholarship, your payments will be refunded.
Criteria for selecting the scholarship recipient: 
We will consider financial need, commitment to conservation and/or animal science, academic performance, and ability to be a positive team member as factors in our decision. We are not looking for the applicant with the highest grades or the most animal hours. We are not looking for the applicant with the saddest story. We are looking for a student who embodies Loop Abroad's values of teamwork, commitment to a cause, and hard work, and for a student who would not be able to otherwise afford Loop Abroad tuition (whether because of household income or recent change in circumstances).
Scholarship details:
This scholarship covers tuition to one Loop Abroad program with a duration of 1 to 2 weeks in the summer of 2023. It is not transferable to other individuals or future semesters. It does not include airfare, travel or medical insurance, passport, college credit fees (optional), visa (if required), or any optional incidentals during your program. Please understand that a full tuition scholarship does not make travel completely free: passport, airfare, and other expenses depend on the program location.
Once a scholarship winner is chosen, the winner will need to complete full application paperwork for Loop Abroad. The winner must then also complete the enrollment paperwork, which includes waiver forms and a medical form signed by a doctor indicating that you are able to safely participate in a travel program.
The scholarship winner agrees that Loop Abroad may publicize the awarding of the scholarship, including the recipient's information such as name and current university. The scholarship winner will be subject to all regular rules of participating in a Loop Abroad program.
How to apply:
To apply, you must complete the following three steps:
Apply for the Loop Abroad Dr. Erica Ward Scholarship here. The application requires a copy of your proof of household income (such as last year's tax return).
Follow @LoopAbroad on Instagram (instagram.com/loopabroad) and make an Instagram post about the program you're hoping to join, tagging @loopabroad and #loopabroad in the post. You do not need to mention that you have applied for a scholarship.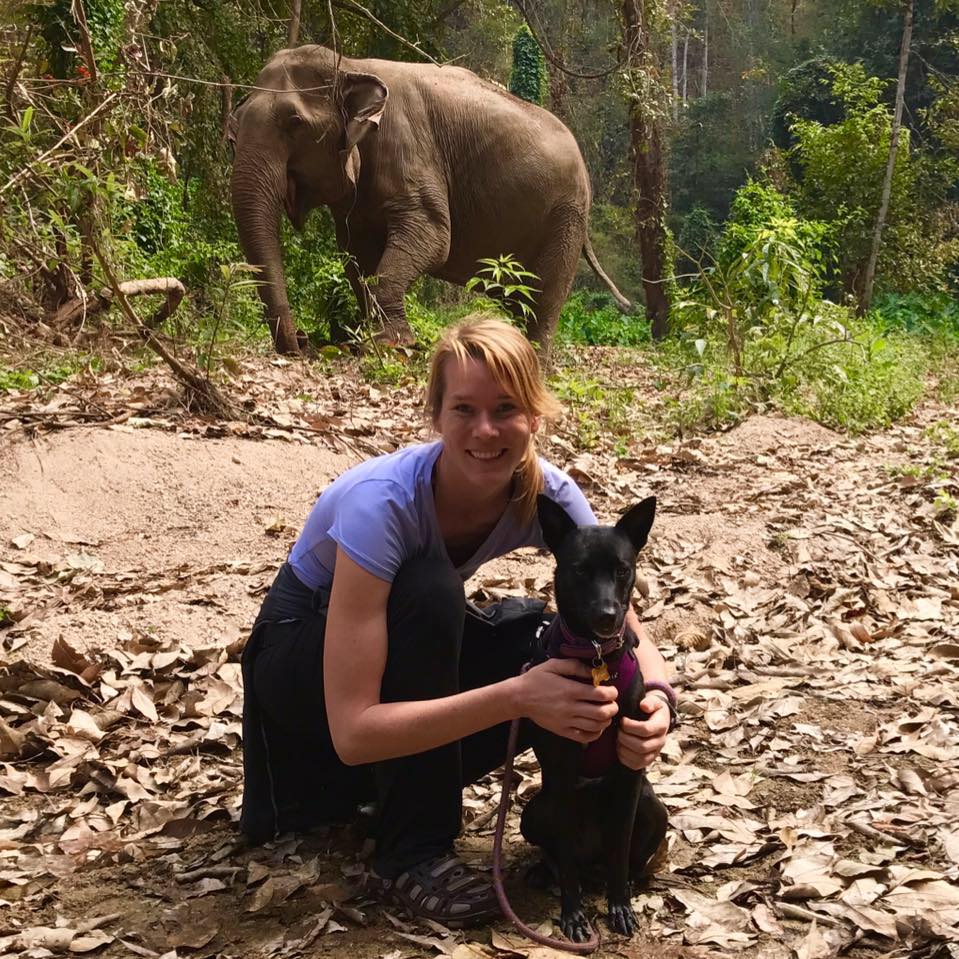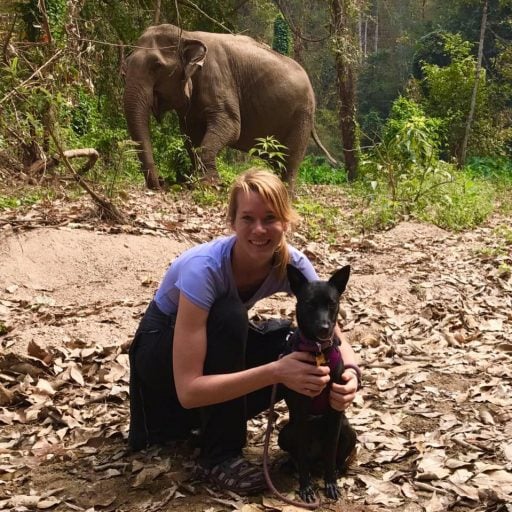 Why is it called the Erica Ward Scholarship? Dr. Erica Ward is our Academic Director. We believe that she embodies the values we are seeking in our scholarship applicants: she is passionate, dedicated, hard-working, and driven to make the world a better place. Dr. Ward consistently strives to find ways that Loop Abroad can support projects in need and help its students and alumni have fulfilling academic opportunities. We have decided to name this scholarship after her to honor her continued commitment to her values and purpose. (PS – She isn't dead. Please don't write your essay about honoring her legacy. She is very much alive and still working here. If you are a finalist for the scholarship, she will read your essay.)
Details:
The scholarship will be credited toward tuition for the winning student toward the Loop Abroad program of their choice.
The scholarship is non-transferable. If the student cannot attend, the scholarship will be void – it is not a cash prize and cannot be paid as such. Applicants must be over the age of 18. Citizens and residents of any country may apply.
ALL PARTICIPANTS IN LOOP ABROAD TRAVEL PROGRAMS MUST BE VACCINATED AGAINST COVID-19. All participants are subject to other COVID requirements, such as providing a negative COVID test taken within the 2 days prior to travel. If you are unable to meet these requirements, you may use your scholarship toward a Loop Abroad online program of your choice within the 2023 calendar year.
Loop Abroad reserves the right not to grant a travel scholarship for the 2023 year if there are no qualified applicants who have applied by the deadline.
The Gilman-McCain Scholarship: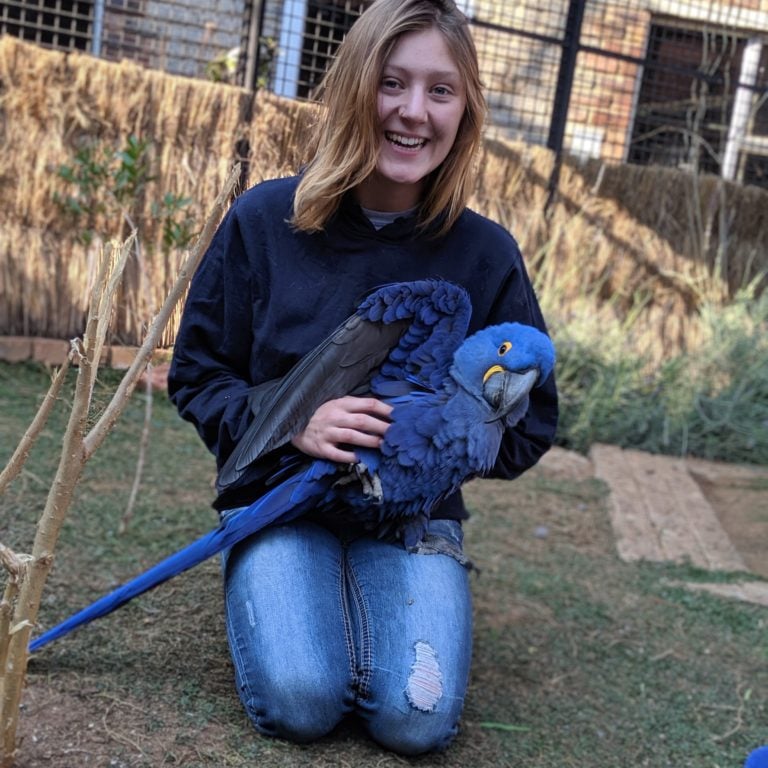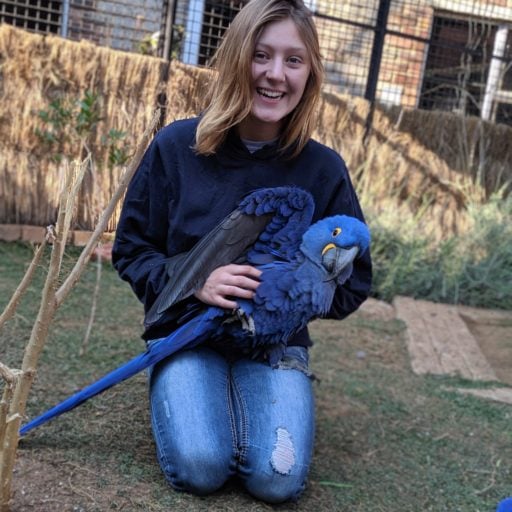 The Gilman-McCain Scholarship is a congressionally funded initiative of the Bureau of Educational and Cultural Affairs at the U.S. Department of State and named after the late senator John S. McCain from Arizona.
This scholarship is open to US citizen undergraduate students who are child dependents of active duty service members and receive any type of Title IV federal financial aid. Students can receive awards of up to $5,000 for 2+ weeks of international travel or online programs. The scholarship can be applied to any of our online programs,  semester programs, or 2-week travel programs.
The deadline for this scholarship is March 9, 2023.
Freeman-Asia Scholarships: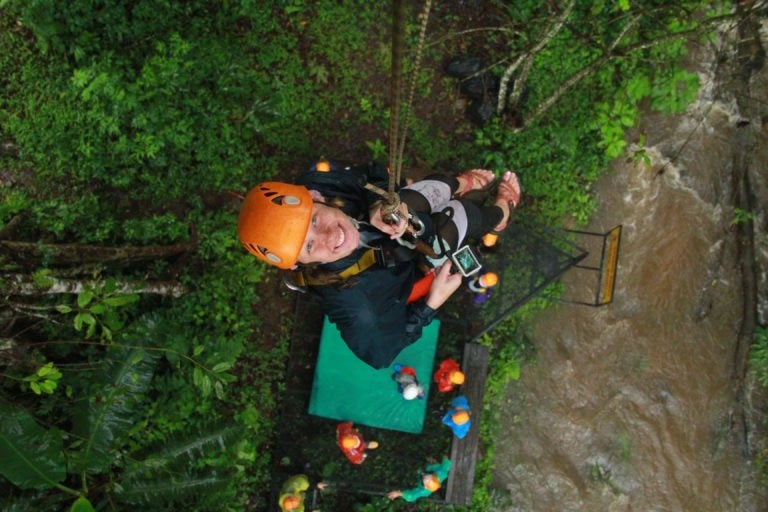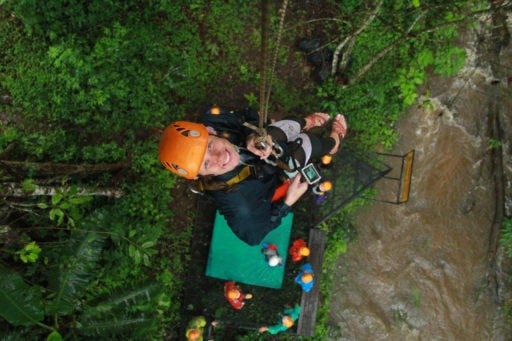 The Freeman Awards for Study in Asia (Freeman-ASIA) provides scholarships for U.S. undergraduate students with demonstrated financial need to study abroad in East or Southeast Asia. This scholarship is open to both US citizens and permanent residents who are undergraduate students at a two-year or four-year college or university.
Recipients can receive up to $3,000 in awards for summer programs. This scholarship can be applied to our Thailand programs for 2+ weeks.
In order to apply, students must fill out an online application. Read the scholarship instructions here and the eligibility requirements here.
All student applications for Academic Year 2023-2024, including the following terms: Summer 2023, Fall 2023, Academic Year 2023-2024, Spring 2024, and Calendar Year 2024, are expected to open in February 2023.
The Fund for Education Abroad: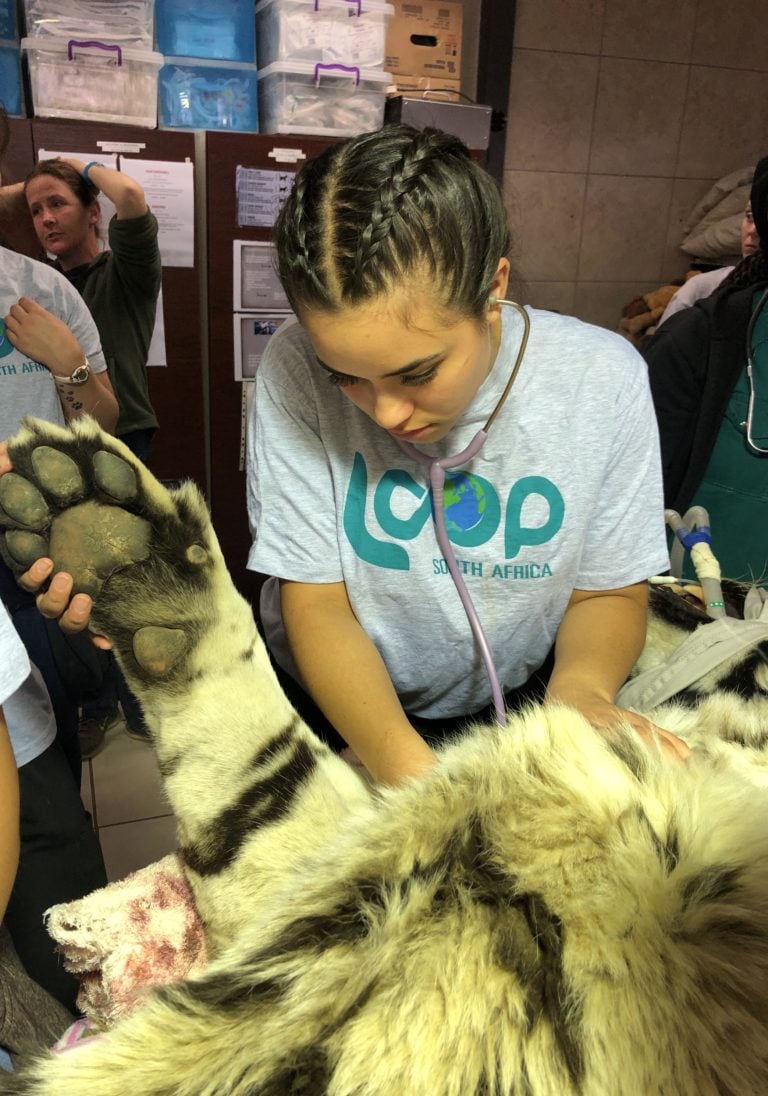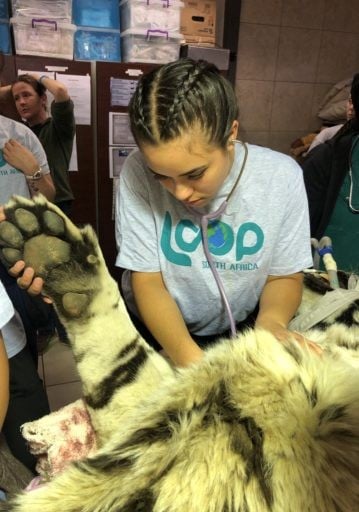 The Fund for Education Abroad (FEA) invests in promising students with financial needs who wish to study abroad. Potential applicants who meet our eligibility requirements may participate in any international education program that meets their academic objectives.
This scholarship is open to US citizens or permanent residents currently enrolled as an undergraduate at a college or university in the US. Scholarships range from $1,250 – $10,000.
Along with their application, students must submit a financial aid form (filled out by the financial aid office at their school), one recommendation letter, and a copy of their unofficial transcript.
Applications for Spring 2023 (programs from January- May) are due by September 15, 2022 at 12pm (noon) EST. Students may review the scholarship and application instructions here.
Scholarships of note that you can apply for through the Fund for Education Abroad include:
The Hiliary Echo Douglas Memorial Scholarship – for students studying abroad in Southeast Asia
Boston Area Study Abroad Association Scholarship – for students with schools in Massachusetts, Maine, Vermont, New Hampshire, Rhode Island, or Connecticut.
Rainbow Scholarship – For LGBTQI students that participate in a high-quality, rigorous education abroad program.
Malú Alvarez Global Access Scholarship- Five scholarships for semester-long programs to be awarded for study in any country.
NAFSA Tamara H. Bryant Memorial Scholarship– These funds are awarded to African-American undergraduate students in the United States who hope to study abroad.
Gateway International Group Education Abroad Scholarship- Scholarship awarded to those who are first-generation college students, or those whose home or college of study is in Kentucky.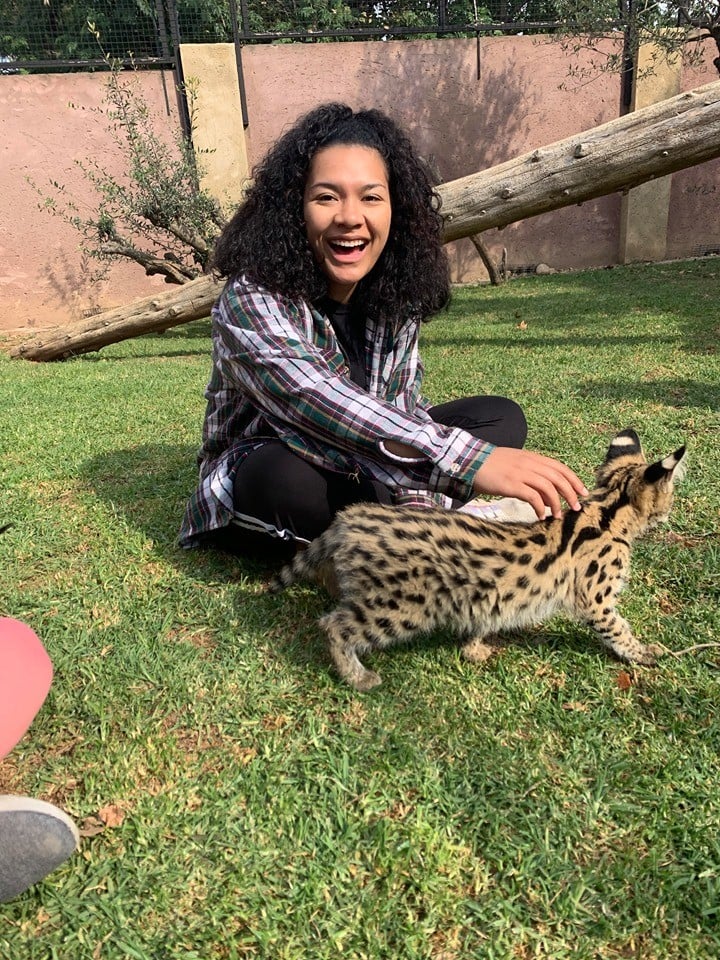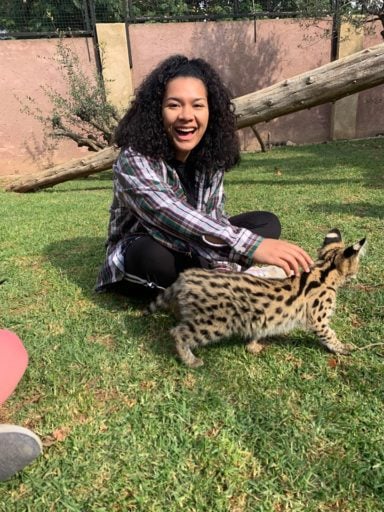 SeniorCare.com Aging Matters Scholarship
SeniorCare.com continues to bring more awareness to the key issues we face as an aging population. For the 8th consecutive year, we will be awarding an annual college scholarship to an individual that best demonstrates to us why "Aging Matters" to them. A $1500 scholarship will be given annually to a selected college student that currently cares for an aging loved one, works within the senior community, or intends to pursue a career that will have an impact on the elder population. Any existing student (or incoming freshman), in good academic standing, at a 2 or 4-year accredited college can apply for this scholarship. The recipient will demonstrate a unique and admirable understanding and desire to show us that "Aging Matters" to them.
All applicants can get more information and apply online here. Applications are due May 15, 2023.
First Trip
FirstTrip.org offers scholarships for students who are studying abroad for the first time. At the time of writing, Thailand, Costa Rica, and Belize programs would be eligible for these $1,500 scholarships. Find out more and apply at FirstTrip.org. Applications are rolling and suggested to be submitted at least 3 months before your program. They also have funding available for passports ($130) as well as some other supplemental awards.