Benefits of Study Abroad for Pre-Veterinary Majors
Nicole Scarberry is a pre-veterinary medicine student with a minor in biology and chemistry at the University of Findlay, where she has enjoyed being a part of the varsity women's pole vault team and nationally ranked English equestrian team. As a Loop Alumni and current zoo staff, Nicole hopes to attend veterinary school this fall on her way to becoming either a military or wildlife veterinarian.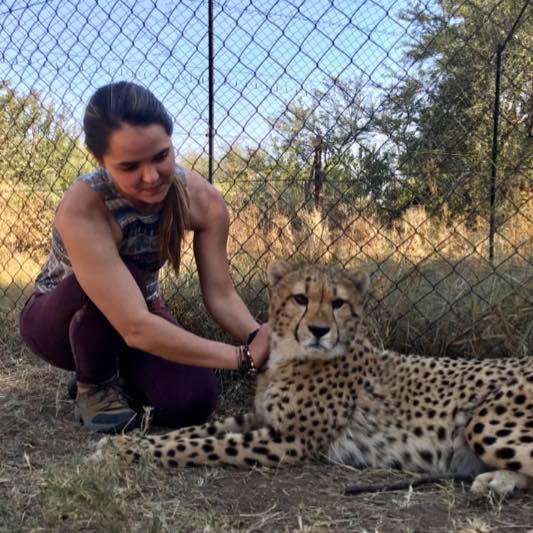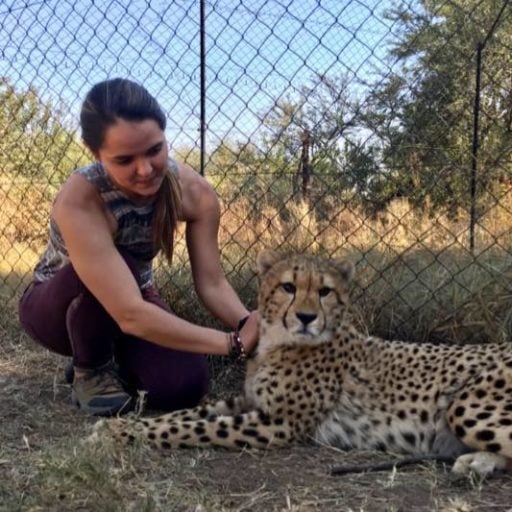 Becoming a veterinarian is not for the undetermined or the faint of heart. The typical undergraduate student has to put in tons of work in order to even get into school. While professional school is difficult, the journey to getting into professional school is arguably one of the most difficult parts of the process. Presenting a competitive application to a veterinary school is essential to stand out in such a prestigious academic program. One of the best ways to do this is by adding something to your application that would make you stand out as a candidate. A pre-veterinary study abroad trip is a sure way to get more vet hours, learn about other cultures, and enjoy learning about animals in a fun, new way. 
Programs such as Loop Abroad offer students the opportunity to learn directly from practicing veterinarians with unique jobs while abroad, as well as American veterinarians that are exploring the world of vet med right alongside you. Field experience, lectures, and cultural immersion are all pieces that make a pre-veterinary study abroad such a unique experience. Having veterinarians on the trip with you, learning alongside you, is a fantastic way to get more vet hours towards the application. Not only are you gaining experience hours on a trip like this, but you are also gaining quality hours with species that are much more diverse than the average student might experience.  
Learn more about meeting the key requirements
for your vet school application.
During the summer of 2019, I traveled with Loop Abroad to South Africa as part of the College Veterinary Service program. The sights and experiences were breathtaking, and I was able to take away a lot of quality information to use in my future professional life. As an undergraduate working at the local zoo, I have always been drawn to the big cats. The zoo is home to a coalition of three male cheetahs, each with fabulous personalities. They really pushed me to go on the South African Vet Service trip so that I could learn as much as possible from and about the cheetahs and the professionals that care for them in their natural world. Not to mention the childish dream of going on an African safari was going to be fulfilled.  
Here are some things to consider when deciding which study abroad location is right for you: 
Make sure you are comfortable being that far from home for that time frame (But don't forget to be a little adventurous!)

Is there a species that you are more drawn to that you would like to work with? 

What are your professional interests and future career plans? Which trip can help you get where you want to go? 

Some locations are more rustic than others, so keep this in mind as you want to be comfortable, yet remember your purpose for being there.  

Listen to your childish instincts and go with your gut!
Another key thing to point out about placing a pre-veterinary study abroad on your resume is that you are giving yourself a unique talking point for interviews. The stories you have from this type of experience are unlike anything else. Did you walk among cheetahs? Did you help a veterinarian care for an elephant's foot? Did you dive with sea turtles while contributing to research? These are all things that admissions committees love to talk about and are a refreshing change of pace from the typical interview conversation. 
Beyond the potential benefits of study abroad for a professional school application, studying abroad as a pre-veterinary student can offer a wide array of perks. For one, you get to explore outside of your comfort zone and learn about new countries and their native animal populations. You get to gain hands-on experience that one would only dream of gaining domestically. Being taught directly from the experts in their fields or on given species provides you with a learning experience like no other. Learning in environments outside the classroom promotes skills that are essential in a veterinarian, such as teamwork, adaptability, and creative problem-solving; and you can have fun while doing it. 
Above are only some of the reasons as to how studying abroad early in your collegiate career can give you a leg up when it comes time to apply for professional or veterinary school — and what better way to do so than through a Loop Abroad program. If a pre-veterinary study abroad is something that might be of interest to you, reach out to your school's study abroad office about options, credits, funding, and possible scholarships that might be available to help make your trip possible.  If you have any questions at all, more than likely you are not the first one, and they should be able to point you in the right direction.
Want to talk to a Loop Abroad alumni? Easy.