Comparing Vet Schools: Which One is Right for Me?
Loop Abroad student Georgia Caudle shares her top tips for choosing the vet school that's right for you.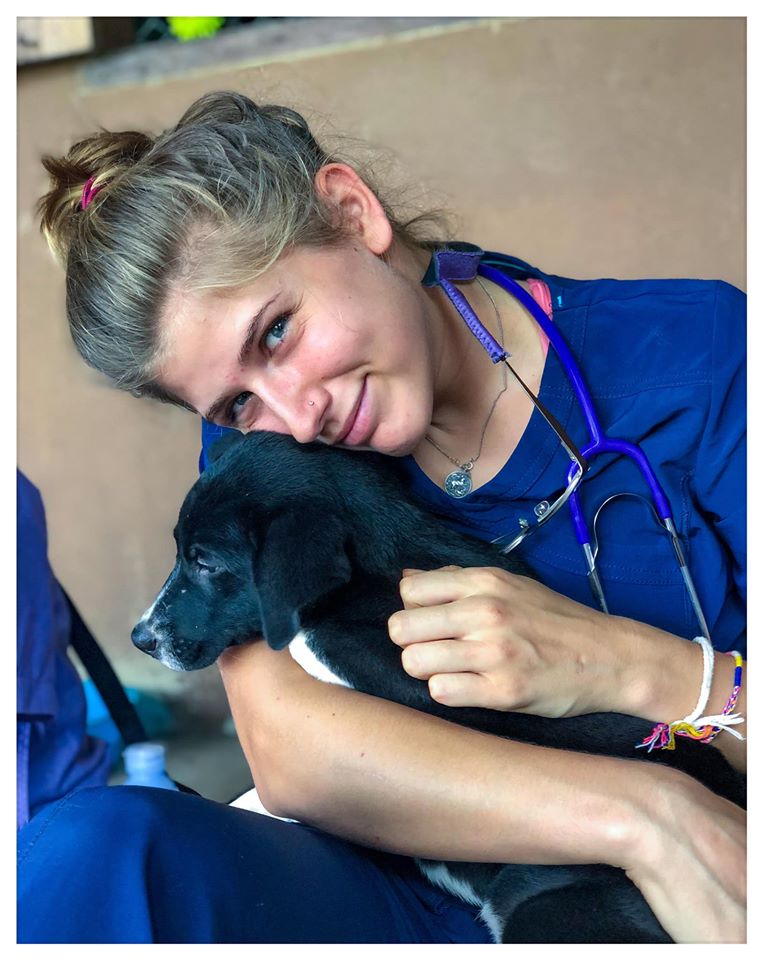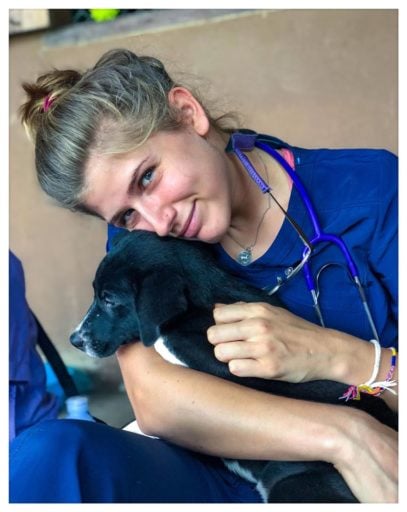 This school, that school, vet school, no school? There are so many choices when deciding which vet school to study at; how do I choose? First things first, I need to know my options! For a map with direct links to all the vet schools, click here. 
When comparing vet schools, I look at the location, cost, and focus of the school. I choose which point is the most important to me, and start narrowing the options. In the end, I want these three things to align with my goals. 
When deciding on where to study, I can judge location based on proximity to home, in-state or out-of-state, domestic or international, or type of area the school is located within. These often go hand-in-hand with cost, so I like to research the total cost of living, in addition to school prices, for each of these areas. Lifestyle choices matter when deciding on where to live for the next four years. As someone who loves to hike, swim, and explore, I wouldn't pick a vet school located in a big city, just like a person who loves the concrete jungle wouldn't want to live out in the boonies. I love the idea of going internationally, but what if I liked being home every holiday? All of these little tidbits add up. When I look at locations, I try to envision living there, the total cost of living, and the distance from home. 
Interested in studying abroad but worried about the cost?
Check out ways to help cover your expenses here.
Now it's time to break open the piggy bank and see which vet schools I can afford. While this may not be the most exciting part, I think it's one of the most important when comparing vet schools. Let's be honest, any vet school is going to have an outrageous cost, but some are definitely less expensive than others. Some deciding factors are in/out-of-state and international/domestic. In-state / domestic schools tend to be less expensive, and there are more scholarship opportunities; however, some of us don't have in-state vet schools. I determine the benefits of certain schools and potentially higher costs by looking at their graduate statistics such as retention, percent of students who get jobs after graduation, and graduation percent. These numbers help give me an idea of the cost worth because the type of education I pay for is my top priority.
What am I paying for? Just a DVM? What about a specialty, or species focus. Vet schools provide different career options for vets after graduation, so when choosing the right school, I want to see specific programs. As an aspiring orthopedic specialist, I want to see a strong emphasis in orthopedic medicine with specialty clinics in the surrounding area for experience outside of class. With a strong orthopedic department, I'll have more opportunities during/after school. Out of class, if the area has specialty clinics within my focus, this can open doors to career options after graduation! When I'm in class, would I rather have a more intimate group of peers or a large number? Information such as class size and focus can be found on the vet school's website! 
Whether it's this school or that school, it's always a great idea to do some research. I love taking the time to look at the different vet schools and think a good vet school provides top-notch career options for vets in the future. Picking out my top candidates and comparing location, cost, and focus side to side can help narrow the options down to the most promising ones. This way I can learn how to help our furry friends where I want to!