Learning What it Means to be a Veterinarian
Loop Abroad student Georgia Caudle shares her study abroad experience live during her Thailand Veterinary Semester Abroad program.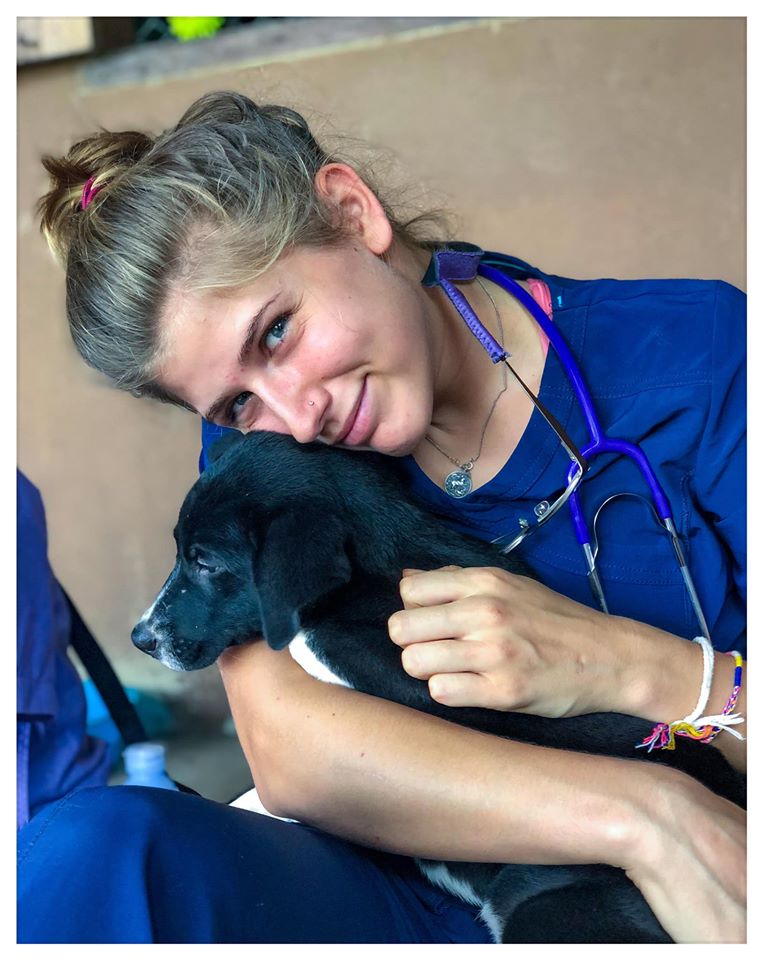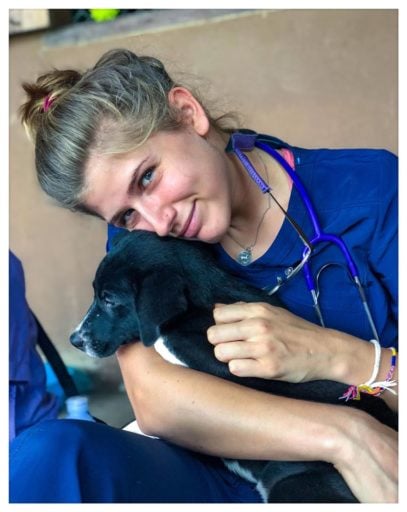 Wouldn't it be great to be given a manual on how to become a veterinarian with step-by-step instructions on how to get there? As many of you know, it is hardly ever that easy. We have all had an idea where our path leads to, only to be led astray bypassing opportunities. The question is, "which opportunity is worthwhile?" If you are in the same rocking boat as the rest of us, pursuing a profession with our furry friends, then you have been faced with these worries. I am here to describe my ongoing journey as a fellow passenger, and how a veterinary study abroad program with Loop Abroad is helping me on my voyage to the world of veterinary practice.
Learn more about the requirements
to get into vet school.
It was an afternoon like any other when a Loop Abroad post popped up on my screen describing the Veterinary Semester Abroad. A few months later, here I am, in Chiang Mai, Thailand, writing to you about that semester program, with a novel of new memories and many impressive pages added to my resume.
The anxiety of stepping off the plane into a new and unknown country was short-lived, as exciting activities and enthralling classes went full swing. You may have doubts about the culture shock of a language barrier, unfamiliar goodies, and everyday lifestyle in a foreign country, but with the language and culture classes, you, just like me, will soon find yourself more of a local than a tourist in no time. Loop Abroad is constantly emphasizing the need to give back to the community that has welcomed us, so every course has three main attributes: new material, hands-on experience, and giving back. Our small animal course started in full swing by teaching clinical skills used in an everyday professional setting, making me a valuable candidate for real jobs. For a hands-on experience, we were sent out to a local town to provide a spay and neuter clinic for the community. Studying under amazing vets, vet techs, and people in the area, I was able to assist in every step of preparing the animal for surgery: physical exam, IV/ET tube placement, anesthesia, surgery observation, and recovery.
From feet to flippers, we traveled to the beautiful island of Koh Tao off the coast of Thailand to learn about marine anatomy and conservation for those aspiring to study life under the sea. Becoming advanced SCUBA certified aid in the possibility to study aquatic life up close in the water. We helped conservation efforts on the island and practiced clinical skills on sea turtles. These courses opened my eyes to the impact we cause even in the furthest corners of our globe. Up next, the gentle pounding of elephant footsteps will be followed in an effort to better understand the workings behind these graceful creatures. A tide of emotion accompanies every course swelling from excitement at the new experiences to sorrow at leaving them behind.
Through this veterinarian study abroad experience, I am learning what it means to be a veterinarian. Seeing the impact being made on a community or environment humbles my passions. We spend time learning, practicing, and applying our knowledge in such a way we leave the community better than we found it, for that is what it means to "do no harm." As the very talented veterinarian, Max Polyak, said while here, "don't let fear inhibit creativity." A philosophy I am living by since coming on Loop Abroad's Veterinary Semester Abroad in Thailand.