It always pays to plan ahead!
Students who secure their enrollment in a Loop Abroad program in Thailand, Australia, South Africa, or Ecuador for summer 2020 before September 30, 2019 will receive a $100 tuition discount. (Can be combined with other discounts.)
How does it work?
Step 1: Complete your application. Complete an admissions application for your preferred Loop Abroad program or programs, including your transcript, essay, two references, and application fee. If you are applying for financial aid, you must also complete the financial aid application.
Step 2: Receive your admissions decision. What do we look for in an application? Someone who truly wants to make the most of their Loop Abroad experience and who is willing to work hard and be a great team player. For our veterinary programs, a love for animals is a must. You don't need any experience, but you do need a sense of adventure and a willingness to try new things and be kind. If you have all these attributes, and you complete the application completely, correctly, and honestly, you will likely receive an acceptance letter.
Your acceptance letter comes with a tuition statement that will reflect your $100 early enrollment discount. If you are attending two programs, you will get an additional $100 discount. This discount can also be applied to Bonus Weeks.
If you are not admitted to the 2020 program, the Loop Abroad admissions office will offer you suggestions on improving your application for 2020.
Step 3: Pay your deposit. In order to receive the $100 discount, your tuition deposit must be paid by September 30, 2019. Once we receive your deposit, your space will be held, and your discount will be locked into place for your upcoming adventure!
Frequently Asked Questions
Q: When should I send my application for the best chance of admission?
A: We have the same rate of acceptance regardless of timing, but we also have rolling admissions, so once a program is full, it's full. That means that we don't become more or less selective depending on timing, but you will have the most options of programs and dates for which to apply earlier in the season.
Q: What if I apply but decide not to attend?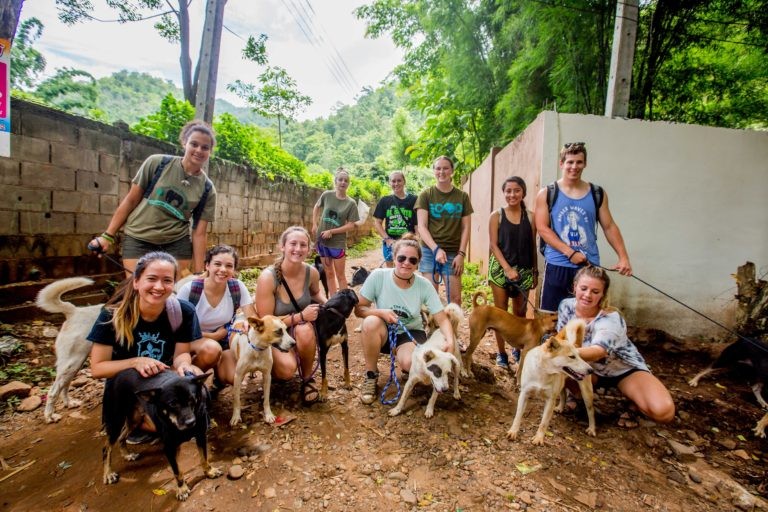 A: No problem! You are not obligated to attend just because you receive an acceptance. You can forward your acceptance to 2021 if you so choose. If you choose not to attend, you won't owe any payments beyond your non-refundable application fee. Once you pay a deposit, to hold your space in the program, that deposit is non-refundable.
Q: What if I apply early but can't pay my deposit before September 30th? Does that mean I can't attend?
A: Of course not! If your deposit due date comes and you cannot yet pay the deposit but still want to attend, you can pay your deposit at a later date (as long as there is still space available). However, you will lose the Early Enrollment Discount in your initial Tuition Statement and will need to request a new Tuition Statement.
Or, you can ask for a customized payment plan to spread out your payments (there is no cost for this service) and you may be able to break your deposit into two payments.