THIS PROGRAM HAS CURRENTLY RECEIVED ENROLLMENTS FOR ALL AVAILABLE SPOTS. IF ADDITIONAL SPOTS BECOME AVAILABLE, THIS PAGE WILL BE UPDATED.
Gain professional expertise while you use your skills to help the mission to save rhinos in South Africa this August.
Join us in a field training project to dehorn up to 50 white rhinos and 15 critically endangered black rhinos in a special, once-in-a-lifetime mission to protect these animals from relentless poaching attacks for their horns.
Who It's For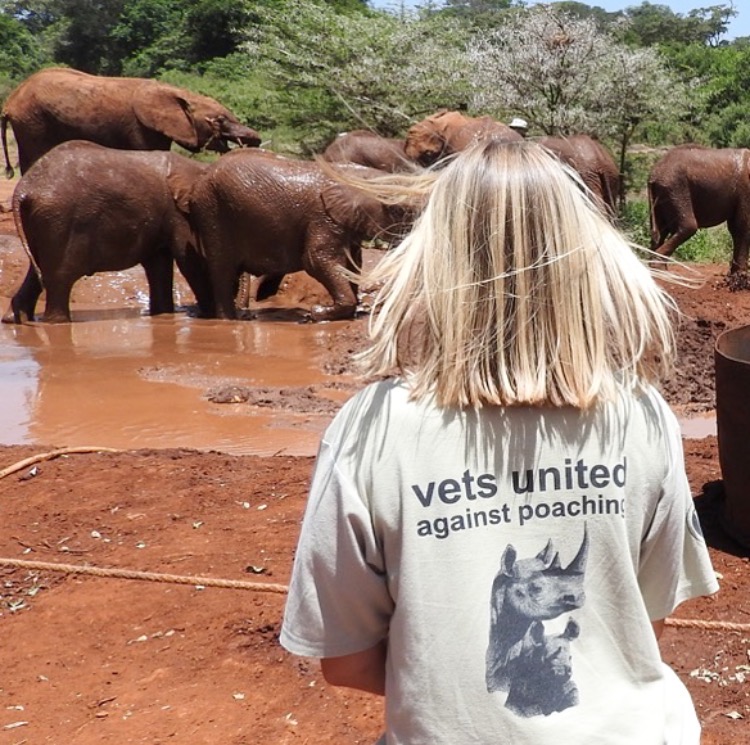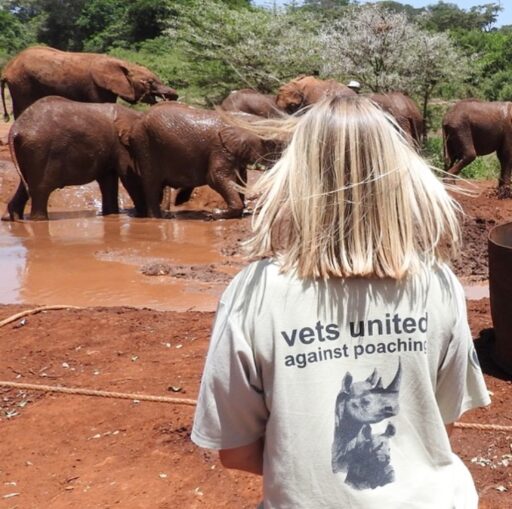 Only 12 places are available on this 9-day training project – veterinarians, vet techs, veterinary nurses, and clinical year vet students are invited to enroll.
If you do not fit in one of these categories but have significant work experience in conservation or animal welfare and feel that this is the project for you, please contact Dr Chloe Buiting at [email protected]. We cannot at this time make exceptions for undergraduate students or for vet students who are not in their clinical year.
Highlights
De-horn up to 50 white rhinos and 15 critically endangered black rhinos in a special mission in South Africa

Participate in the darting, anesthesia, capture and anesthetic monitoring of white and black rhinos

Learn how to dart from a helicopter with experienced and renowned wildlife helicopter pilot Gerry McDonald

Stay on-site at the beautiful Selati Game Reserve, surrounded by wildlife, on the outskirts of world-famous Kruger National Park

Visit the world's largest rhino orphanage, Care for Wild
Dates open for Enrollment
• (August 14 – 21, 2022) – Currently full
Program Fee
$3,950 USD per person not including international airfare.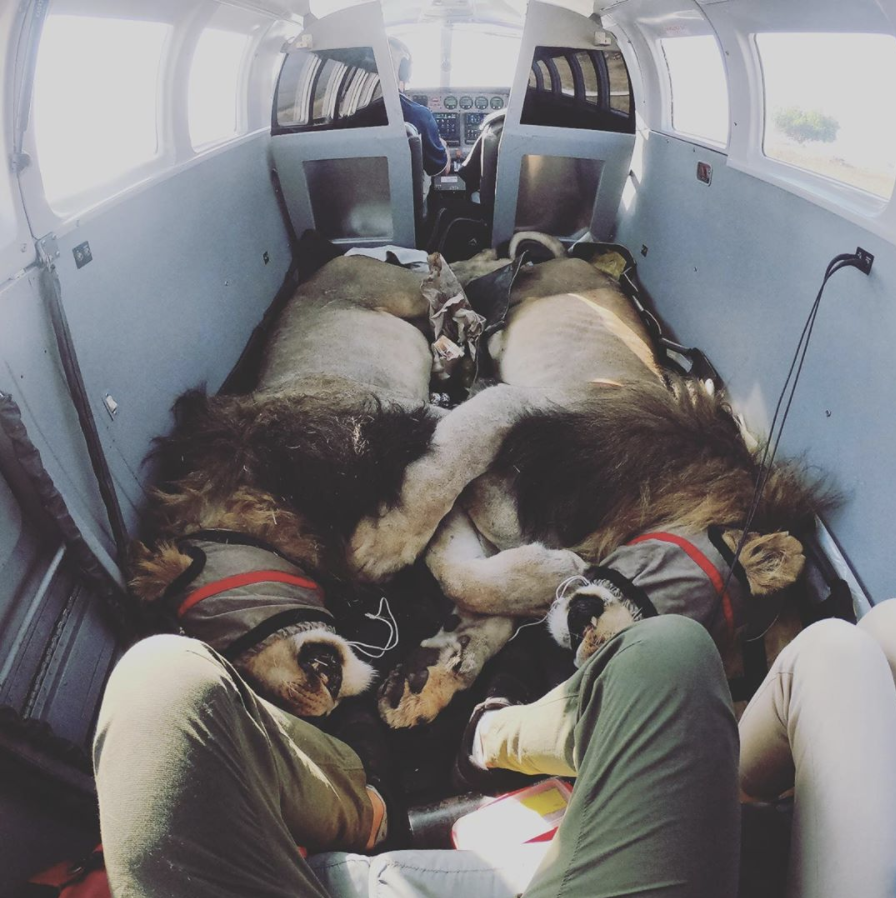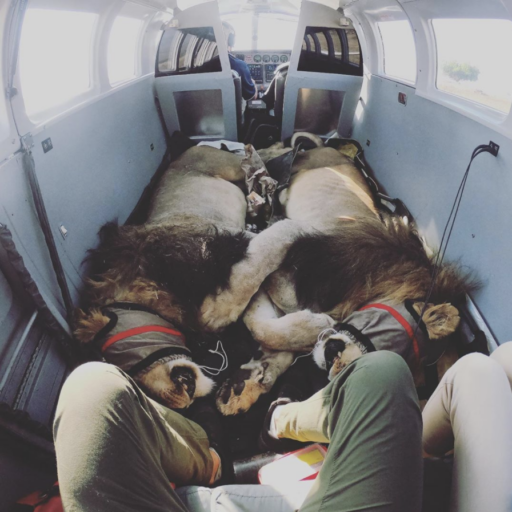 The program fee includes:
De-horning mission

All daily activities, lectures, experiences and training

Visit to Care for Wild Rhino Sanctuary

Helicopter ride for darting practice

All meals 

Airport transfers in country

On-site support staff

Certificate of support from Loop Abroad and Selati Game Reserve for your contribution to rhino conservation
Program fee does not include:
Please note: This is a field project that takes place in a rustic area of South Africa. Housing is limited. Participants will be housed with other participants of the same gender in rooms of two beds; single supplements are not available. If you are enrolling with a friend or partner and would like to room together, please advise and we will do our best to accommodate.
COVID and Safety
All participants will need to be vaccinated against COVID-19. All participants will adhere to the Loop Abroad COVID policy which includes providing a negative COVID test within 2-3 days prior to travel. If a program is canceled by Loop Abroad due to COVID-19, we offer a full refund of all tuition paid, including the deposit.
How to Enroll
Click "Apply Now", fill out the form, and pay the $1000 program deposit. Your spot will be held immediately.
Veterinarians, vet techs, veterinary nurses, and clinical year vet students may directly enroll. Others interested in participating may email [email protected] We cannot admit undergraduate students or vet students who are not in their clinical year to this program.
Please note that this is an active, outdoor program that requires participants to be able to walk outdoors, get safely in and out of vehicles, and be safely able to participate in working with animals outdoors for a full day.
Locations
Program Airport: Nelspruit International Airport
Accommodation:
You will have exclusive lodging in chalets at Dunn's Camp on the beautiful Selati Game Reserve.
Room description: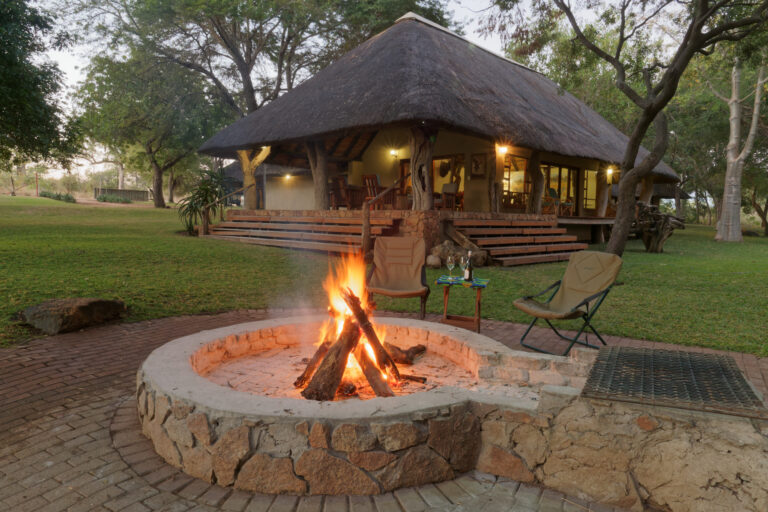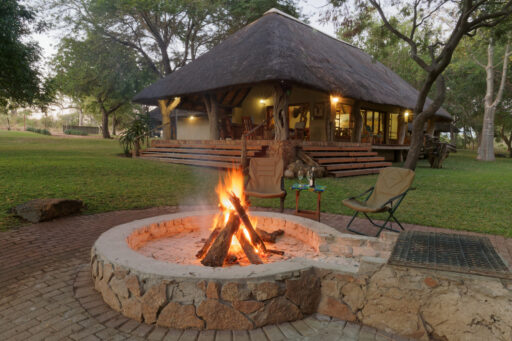 Each chalet can host 2 – 3 people, which you will be sharing with a participant of the same gender. You may request specific roommates if traveling together. Bed sizes vary from twin bed to king bed and will be randomly assigned.
The chalets are all equipped with electricity, WIFI, air conditioning and a private en-suite bathroom. They have a large verandah to recline on, and open onto lush gardens, manicured lawns and a central pool.
Common area:
Recline by the open firepit in the evenings, swim in the private pool, recline in the open-air lounge room, have access to your communal kitchen and fridges, play games on the manicured lawns outside your chalets and enjoy your "down time" in the heart of the magical African bush!
NB: All participants must be fully vaccinated against COVID-19, and will be asked to provide a negative COVID test before arrival.
Itinerary
Project Itinerary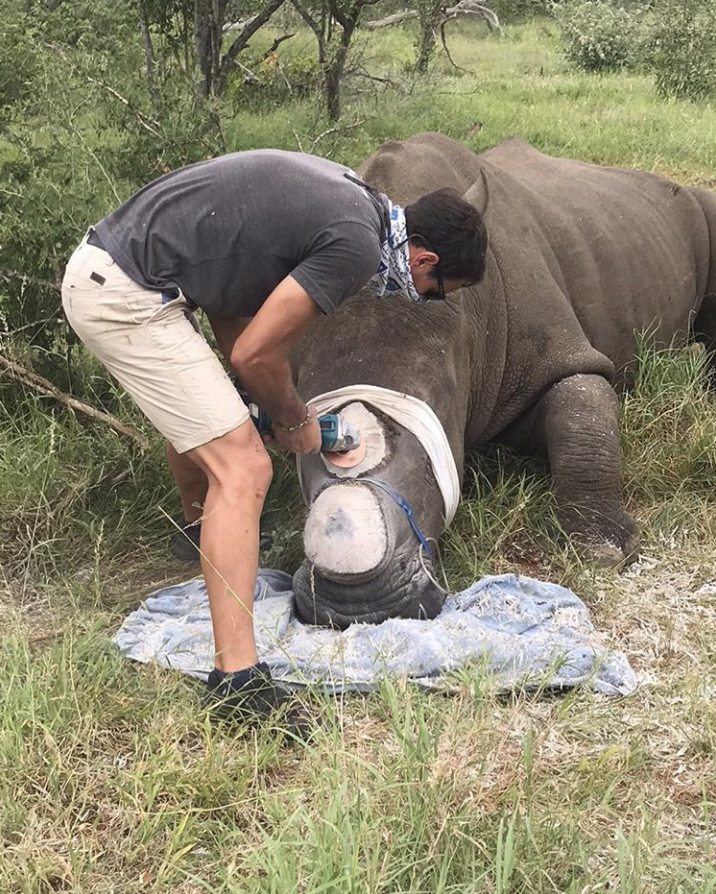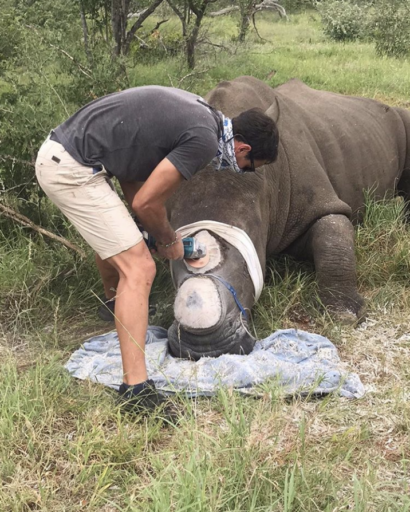 The days on the reserve will be long and generally start early in the morning. Days will include multiple immobilisations and dehorning procedures as well as hands-on field work with the veterinary and conservation team with whom you'll work daily.
You'll receive training in darting practicals, including an opportunity for you to practice from the helicopter.
Your participation will not only provide you with intensive hands-on experience, but you will also learn first-hand techniques in darting, immobilization, capture, anesthesia monitoring, dehorning and other topics related to rhino medicine and conservation – all in the heartland of African wildlife conservation.
Your time on the program will include a visit to the world-famous Care for Wild Rhino Sanctuary, the world's largest rhino orphanage located in the spectacular mountains of the Barberton region of South Africa.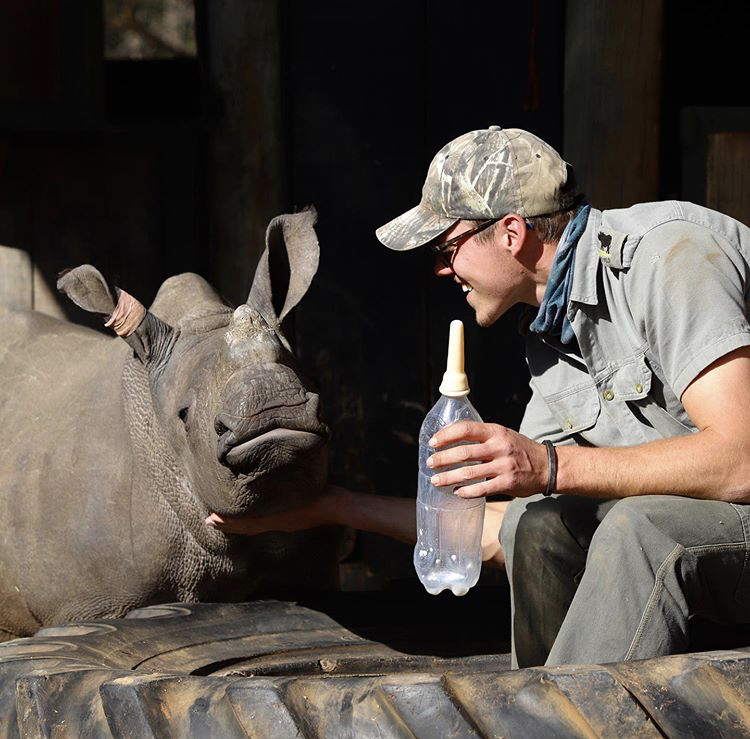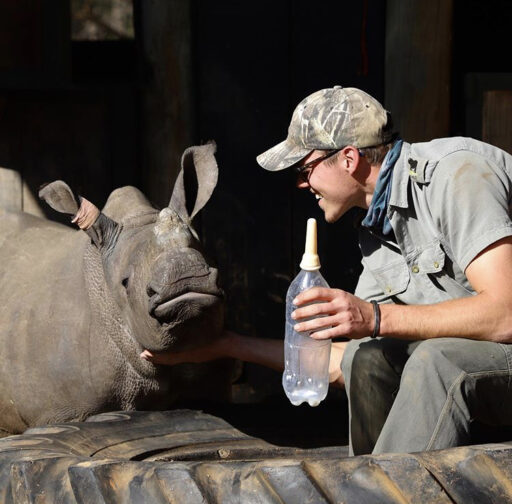 Care for Wild rescues, rehabilitates, re-wilds and releases rhinos that have been orphaned at the hands of poachers. With a helipad on site, orphaned calves are flown directly into the orphanage where they receive emergency veterinary care in the ICU and the hospital and around-the-clock treatment for their first weeks to months at the sanctuary. Learn about the emergency response to a poaching event, see Care for Wild's unique rhino blood bank, and their work in fitting specialized AI-enabled tracking collars to the rhinos in their care.
In our theoretical classes, we will also explore the complex topics around poaching, including what factors are driving the demand for rhino horn and the challenges we face in addressing and controlling these. We will also examine the current projects involved in the protection of the species – including ways in which you can become involved yourself.
Program Itinerary
Date
Activity

Sunday, August 14th 2022

Arrival and transport to Care For Wild

Welcome dinner

Monday, August 15th 2022

Transfer to Selati 

Orientation and tour

Program conference lecture series

Tuesday, August 16th 2022

Dehorning project

Wednesday, August 17th 2022

Dehorning project

Thursday, August 18th 2022

Dehorning project

Friday, August 19th 2022

Free day at Selati

Saturday, August 20th 2022

Helicopter Darting

Game Drive/Safari

Sunday, August 21st 2022

Departure Day
Lecture series: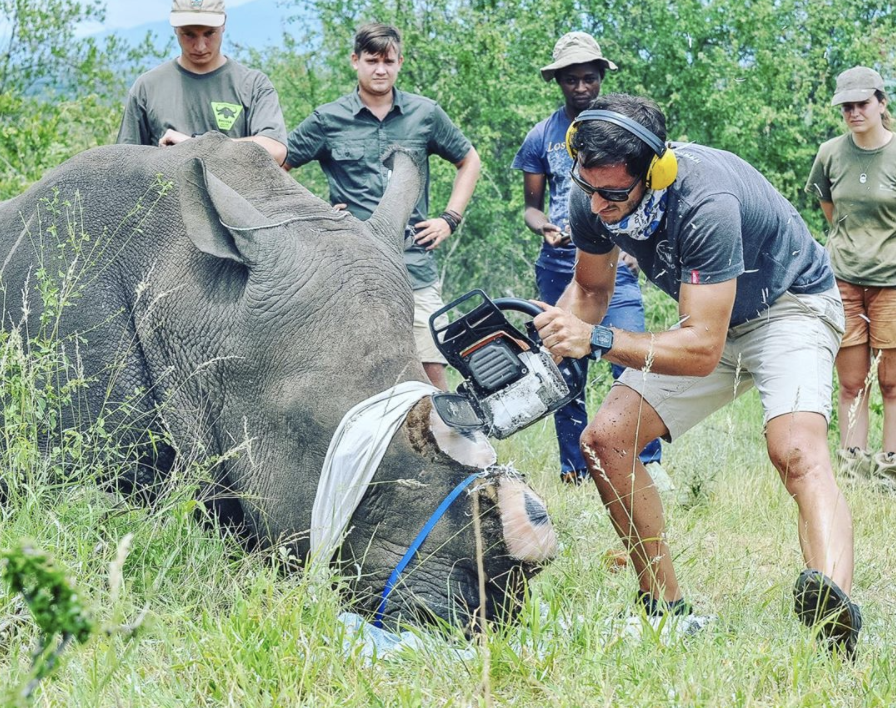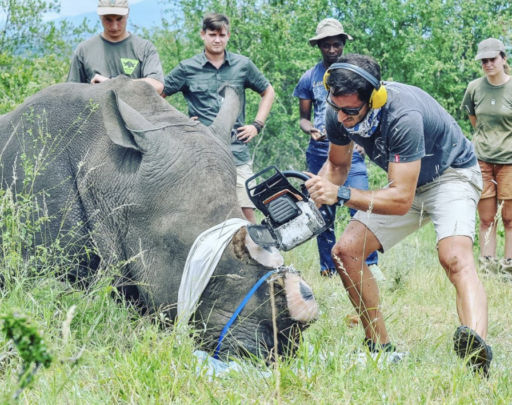 Delivered by a range of wildlife veterinarians, conservations and experts in their field, including Dr Joel Alves, Dr Olivia McMurray and renowned conservation helicopter pilot, Geri McDonald
Darting systems, including helicopter darting

Management of wildlife in Africa

Emergency response to a poaching event