Join a Wildlife Veterinarian LIVE…
From anywhere in the world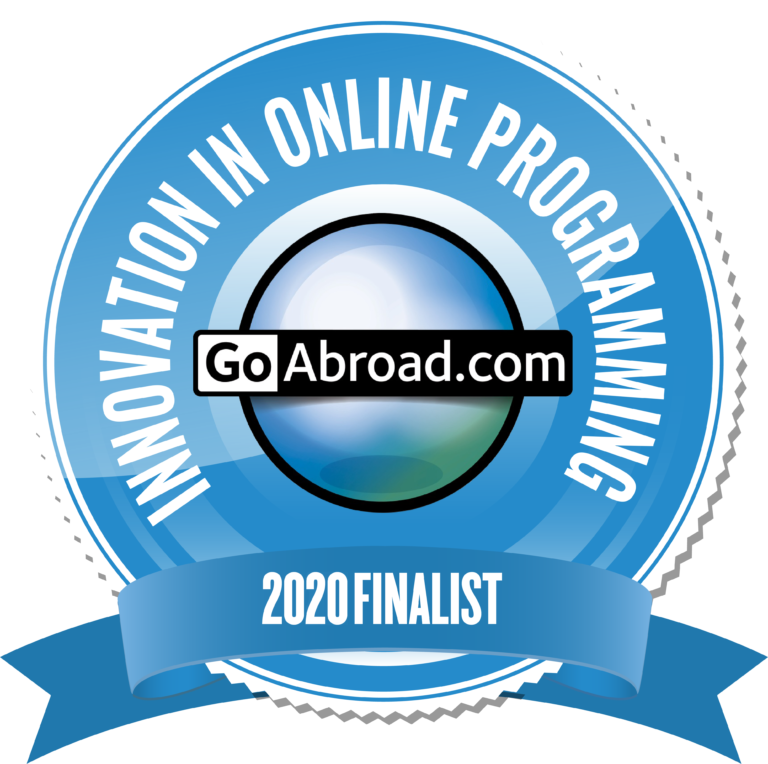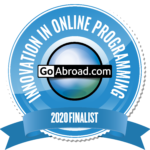 Work directly alongside a wildlife veterinarian at a Belizean clinic in this veterinary pathology internship. Intern at a state-of-the-art onsite clinic at a center respected locally as a leader in pathological disease assessment, treatment, and research.
This internship is designed for undergraduate students as an introduction to basic veterinary pathology.
Prerequisite: No prerequisite courses are required, but interns should have a basic understanding of mammal anatomy and physiology.
Program Highlights
100% live online through Zoom and Google Classroom
Earn 48+ veterinary hours for VMCAS vet school applications (48 live exotics vet hours and 12 open Q-and-A vet hours with observation and optional breaks)
Join a wildlife veterinarian up close and in real time for necropsies and organ dissections
Learn pathological techniques used in veterinary medicine and participate in examinations
Support exotics rescue, rehabilitation, and research in Belize
Interns attending at least 70% of live sessions will receive a certificate of completion (sessions are recorded if you are not able to attend all hours live)
Veterinary pathology
Systems pathology (specific pathogenesis and diseases of body organ systems in birds and other exotics)
Gross pathology
Histopathology
Cytology
The spectrum and mechanisms of pathological changes in tissue
The role of clinical pathology in relation to diagnosis, prognosis, case monitoring, and the use of diagnostic equipment
Hematology, coprological examination, and parasites as they relate to cause, nature, and origin of disease
Join Dissections, Exams, and Clinical Activities: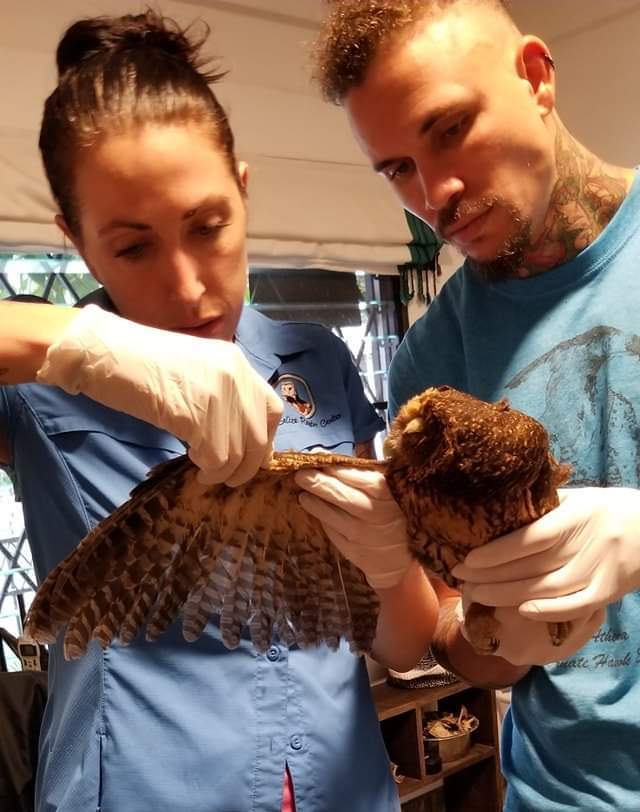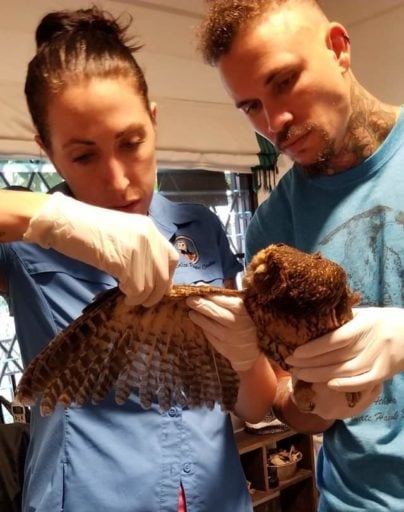 Exotics necropsies: Necropsies of birds and other exotics will be a centerpiece of the internship, and a key component to understanding health and diseased systems of animals such as birds of prey, parrots, rats, rabbits, iguanas, and coatis.
Organ dissections: Detailed dissections of organs such as heart, eye, lung, liver and brain of exotics and large animals helps you to understand the structure of these organs, their functionality, the appearance and function of healthy organs, and the ability to identify disease in these organs.
Case studies and clinical rounds: the interns will work together with the veterinarians to test, assess, and diagnose cases and prepare a treatment plan
Clinical care of exotics: triaging avian and other exotic patients and shadowing the veterinarians in providing clinical care
Osteology: understanding diseases of bones in avian patients, including fracture stabilization, surgery, and fracture pinning
Therapy and treatment in avian patients, including wound care, physical therapy, and fluid therapy and management
Radiology: the use of x-rays, including dental x-rays, in diagnosing disease
Coprology: fecal exams
Parasitology/parasite pathology: discussion and discovery of common parasites in the tropics, their symptoms, their effects of micro and macro systems, and their treatment
Histopathology and cytology: use of microscope slides and/or virtual microscopy for tutorial-style histopathological teaching, including understanding hematology, blood stains, PCV, total protein, and differential counts.
The course also includes an intern project (approximate time commitment outside of session: 2 hours) designing an informational brochure on a common animal illness that will be used to improve animal health in the community around your host organization.
Note: all necropsy and dissection specimens are performed on naturally deceased animals, feed animals, or animal parts disposed of from food animals. No animals will be raised for or euthanized for necropsy.
SUMMER 2021 SESSION
Program Dates: July 6 – August 14, 2021
Enrollment is rolling and sessions will close as soon as they fill. If an internship session is still listed here, there are still positions available!
Zoom session times
Every Tuesday 4pm – 9pm ET starting July 6 (includes 1 hour observation break)
Every Saturday 11am – 4pm ET starting July 10 (includes 1 hour observation break)
What will a Zoom session look like? Here's an example internship day!
4-6pm Heart Necropsy (Pathological assessment)
6-7pm Observation break (Students may stay to observe microscope slides or observe animal behavior)
7-9pm Discussion: Heart diseases in veterinary medicine
Internship Tuition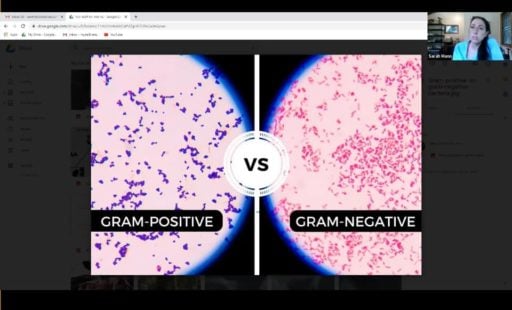 **Since COVID-19 has disrupted many students' travel and educational plans, we are heavily discounting tuition to help pre-veterinary students meet their goals.
Session
Full Tuition
Summer 2021
Summer 2021
$2000
$1495
University credit is not offered with this internship.
There are no additional readings, technology subscriptions, or course materials you have to purchase to participate in this internship. Extensive resources on raptor rehabilitation, which students can keep, are included with the internship tuition.