Applications for Summer 2021 are now open! 
Enroll and deposit for 2021 now and Loop Abroad will donate $100 to AmaZOOnico, our local partner
The two-week Amazon Veterinary Service Program is based at amaZOOnico, a wildlife rescue center located in the Ecuadorian Amazon rainforest that rehabilitates, reintroduces, and cares for animals who are victims of wildlife trafficking. In addition to learning about the animals of the Amazon and their conservation and care, you'll also help to put on a free medical clinic for dogs and cats of the local community and get a chance to explore some of the most popular sites of Quito and Tena on this Ecuador adventure.
The program course, "Conservation of Amazon Wildlife", is a 3-credit course that includes observing and learning about the animals at amaZOOnico and learning from your veterinary (DVM) trip leader in the classroom and in the rescue center.
Who It's For
This program is designed for university-aged students who are interested in becoming veterinarians or working professionally with animals. Participants must be at least 18 years old. Most are 18 to 25.
There are no pre-requisites for this program. You do not need to be in school currently to apply. Individuals of any nationality may apply.
Each group of up to 8-10 students will have its own veterinarian and the groups will share site staff. All programming is in English – no Spanish skills are required (but if you have them, you'll definitely use them!)
Highlights
Live in the Ecuadorian Amazon
Care for coatis, toucans, tapirs, and other Amazonian animals
Research and create enrichments for monkeys
Perform veterinary labs such as coprological exams and necropsies
Help to provide free pet care and spay and neuter surgeries for locals
Enjoy a fun weekend of rafting and caving in Tena
Explore in and around Quito, including the Mitad del Mundo 
Learn and practice veterinary Spanish (no experience required)
Dates open for application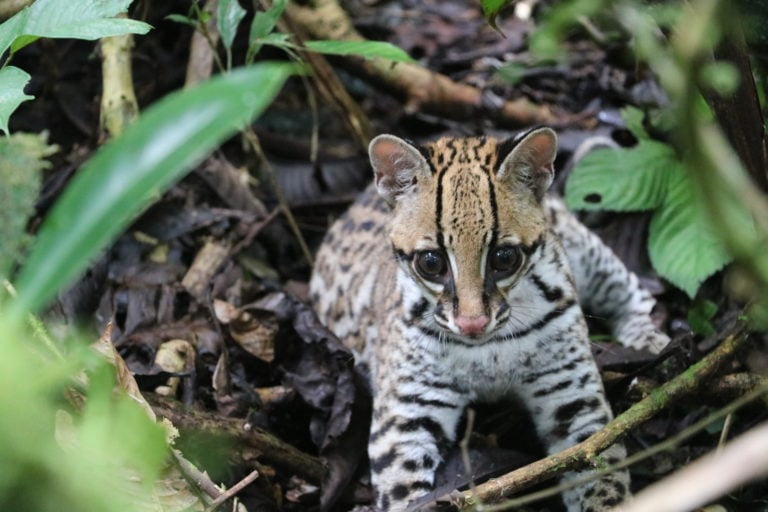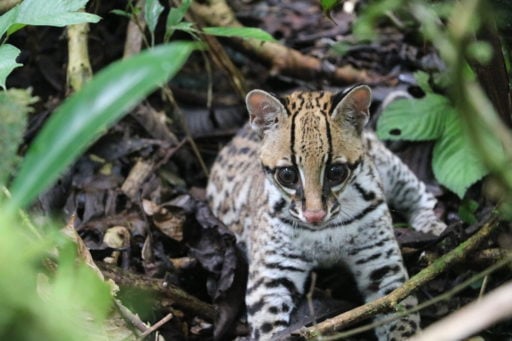 Summer 2021
May 16 – May 30, 2021
May 30 – June 13, 2021
June 13 – June 27, 2021
Note: There will be two groups available on each date. If you want to be in the same group as someone else who is enrolling, please let us know.
*The dates above indicate the day you must arrive in Quito and depart from Quito, which may mean leaving the US the day prior or returning the day after, depending on your flight time.
*Please note that there is no group flight for this program. Students will be picked up and dropped off at the Quito airport.  Loop Abroad reserves the right to cancel any program at any time; in case of such cancellation by Loop Abroad, all payments will be returned in full.
Want to travel longer with us? Add another two-week program!
Our Amazon Veterinary Service program is a full adventure on its own, but it can also be combined with one of our other two-week programs in Galapagos, Thailand, Australia or South Africa! Combine two programs and save $100 on each program tuition.
Tuition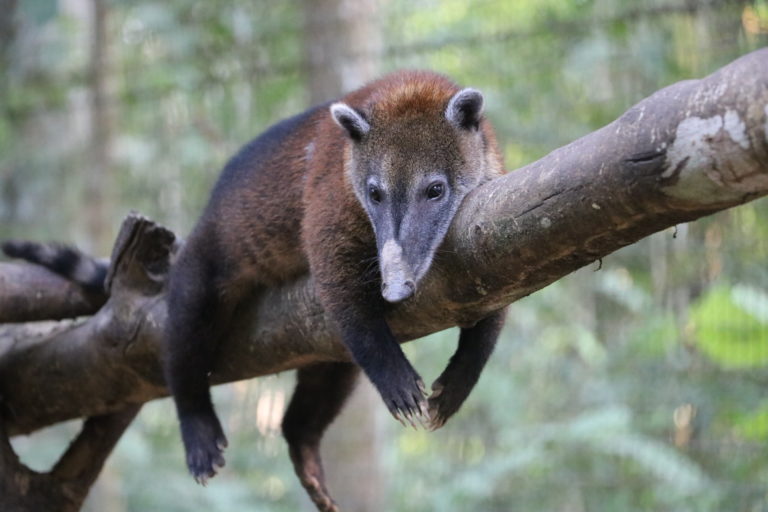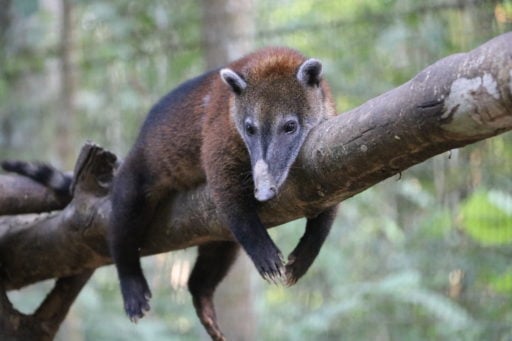 Regular tuition is $3,950 for the two-week program, all-inclusive less airfare. There is a $100 tuition discount for combining this program with another 2-week program.
Interest-free payment plans are available. Current college students may be able to use federal financial aid toward their tuition. Your space is not held until your $1,000 deposit (credited toward tuition) is paid.
Tuition is all-inclusive less airfare. Tuition does not include medical insurance (the policy we suggest is under $25), passport, snacks, and souvenirs.
Airfare is not included. There is no group flight for this program. We will have multiple pick-up and drop-off times at the Quito airport on arrival and departure day.
Hours and Credit
You can receive 3 credits from University of Findlay for this program. (Additional fee applies.) Loop Abroad can also assist you in working to get credit directly from your school.
Participants will earn 50 veterinary hours and 10 research hours. You will receive a certificate for 70 service hours upon program completion.
Students can calculate their own record of hours for their VMCAS or other applications, but will earn at least this many hours.
Groups and Staff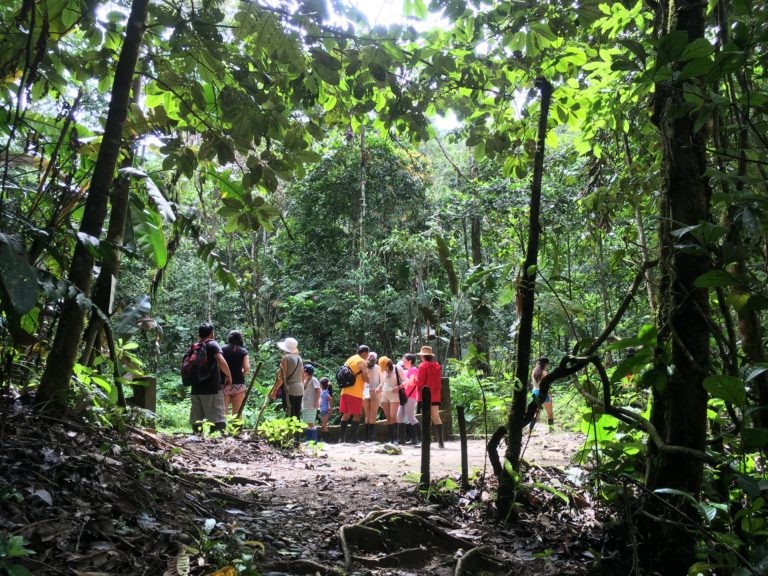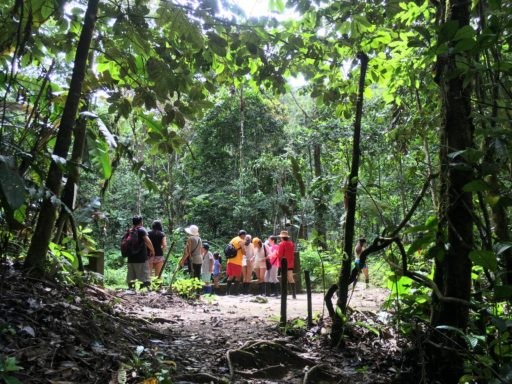 Groups will have a maximum of 10 students each, with up to two groups on the project at a time. Your group will have its own veterinarian.
Housing and Meals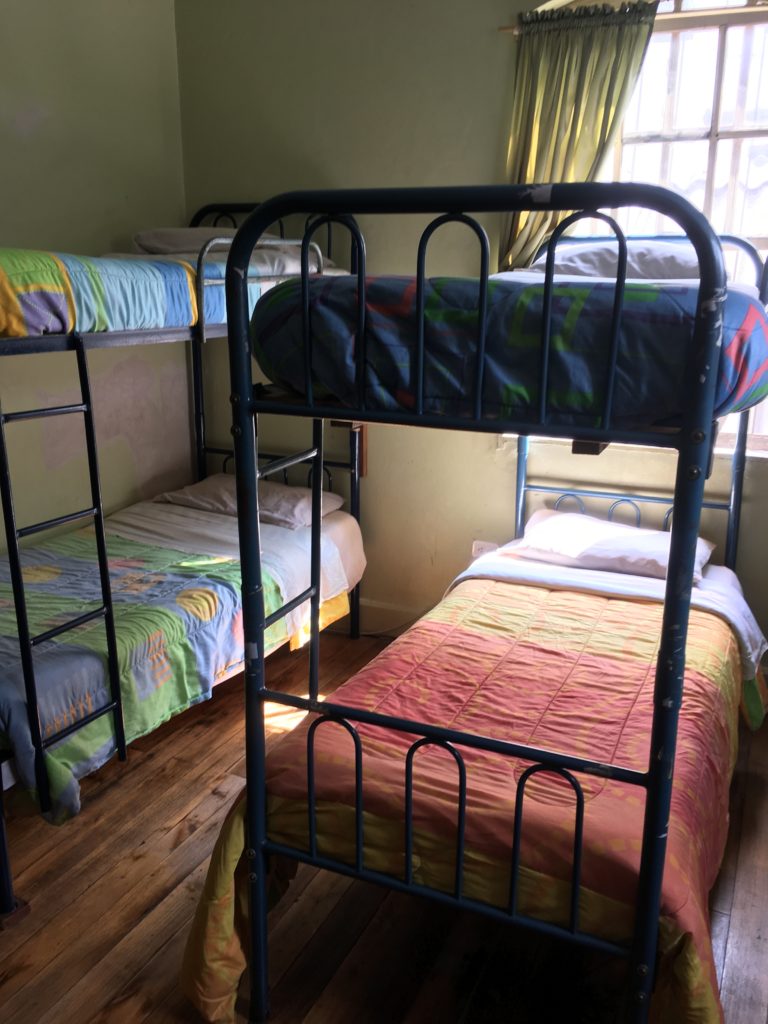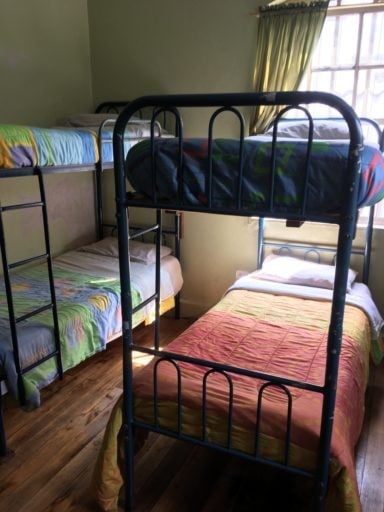 Program housing will include hostels or guesthouses in Quito and Tena on travel weekends. During our time in the Amazon, you will stay at a small guest lodge that is approximately a 10-minute walk through the rainforest from amaZOOnico. You will share rooms with students of the same gender, but will have your own bed. The lodge has electricity in the main common area and hot water in all showers, but it does not have air conditioning. While there is internet and cell signal available for emergency communications, there is not a reliable option for personal use.
Meals are included in your tuition and will be served at the guest lodge or eaten at restaurants during travel weekends. Meals are simple and not greatly varied. We can accommodate vegetarian and vegan diets and food allergies with advanced request.
Please note that this is a project in the Amazon rainforest, and as such it offers simple, rustic lodging and food.
Want to travel with us longer?
Link this program to another two-week program and save $100 on each tuition. This program can combine with:
Locations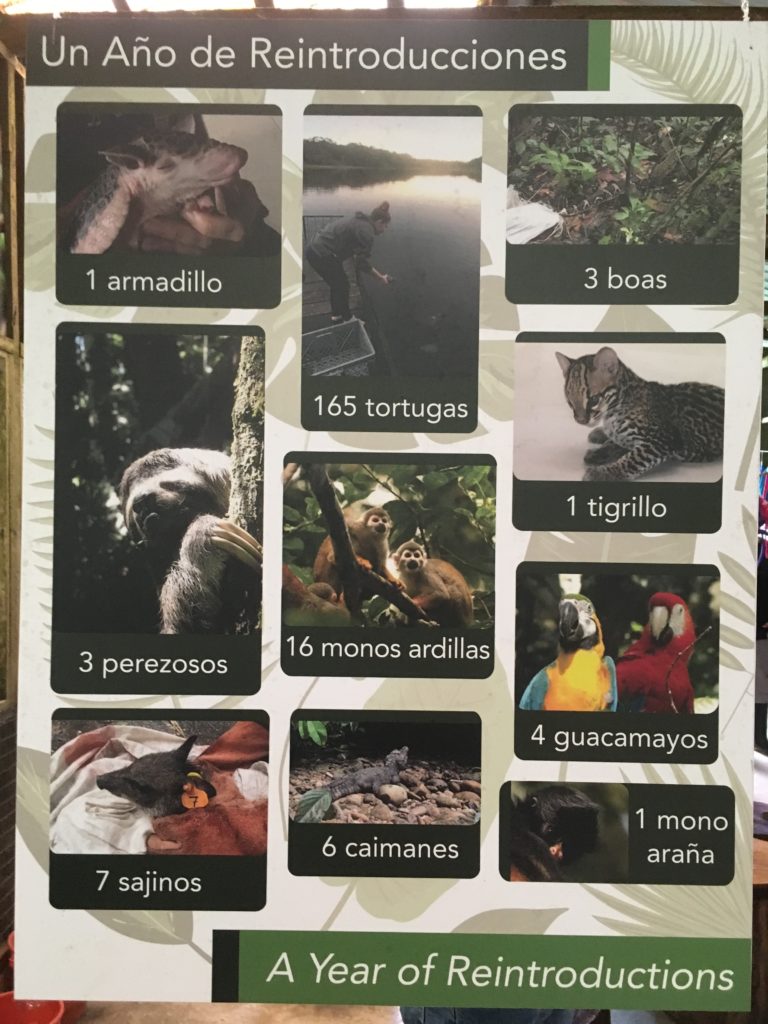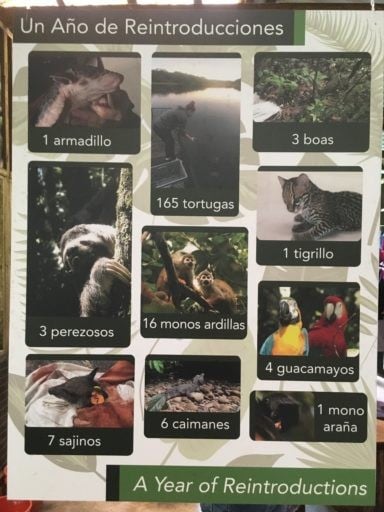 AmaZOOnico is a wildlife rescue centre located in the Ecuadorian Amazon rainforest that rehabilitates, reintroduces, and cares for animals who are victims of wildlife trafficking. AmaZOOnico has been working to rescue, rehabilitate, and release animals for 25 years.
All of the animals that arrive at the amaZOOnico are brought by the Ecuadorian Ministry of the Environment, usually after being confiscated from people who have kept them as pets or intended to trade them on the black market. Some animals arrive suffering from multiple physical and behavioural problems which make it impossible for them to live free in the forest. In those cases, AmaZOOnico provides them with spacious and comfortable enclosures where they can live in the most natural conditions possible. In other cases, the animals arrive in better physical and mental condition and after passing through quarantine, various examinations, and a rehabilitation process, they can be successfully reintroduced back into their natural habitat.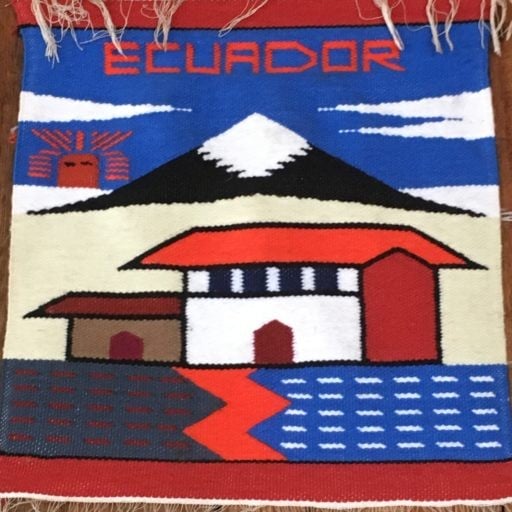 During the day, amaZOOnico is open to day visitors, which helps to raise awareness about wildlife trafficking, to fund the rehab and release projects, and to care for the animals that cannot be released.
AmaZOOnico is based inside Selva Viva, a nature reserve with over 4,000 acres of conservation rainforest where most of amaZOOnico's releases take place.
In the summers of 2018 and 2019, Loop Abroad sponsored GPS collars to help with the research at AmaZOOnico. The first collar was for "America" the Tapir so that she could be released into Selva Viva to live a wild and free life, while her safety could be monitored. In 2019, we provided collars for monkeys that were ready to be released. Going forward, students will continue to track these animals and learn about how GPS tracking can improve release techniques and make sure future animals get the best chance at a new life in the wild.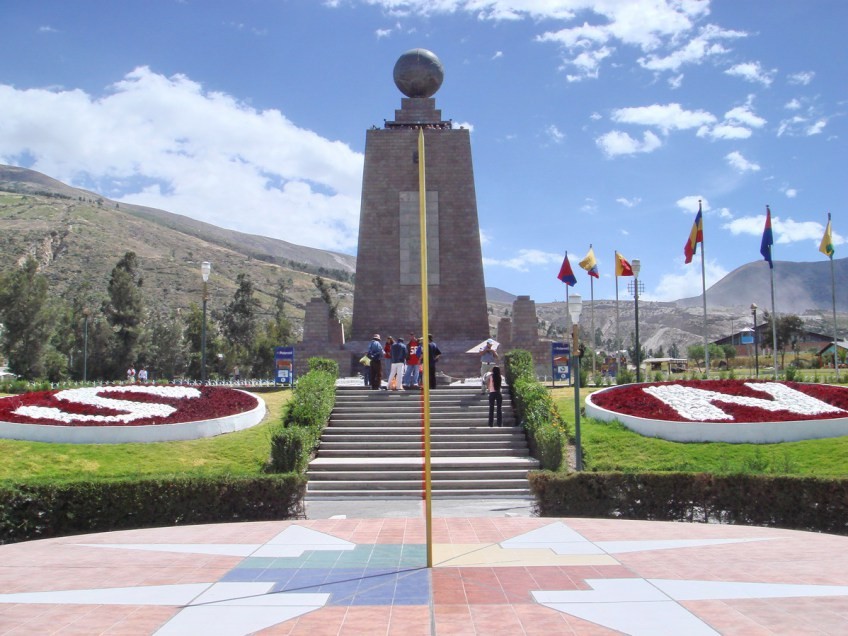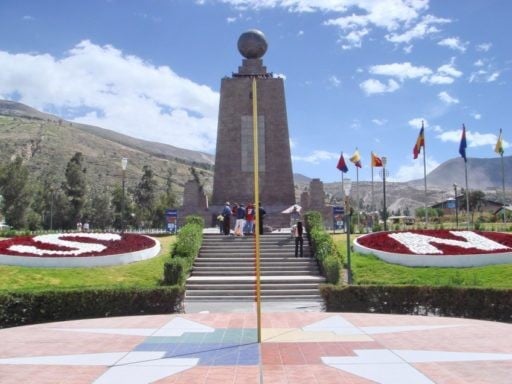 Amazoonico is about one hour from Tena, the capital city of the Napo province and a small city in the Amazon rainforest. We'll stop in Tena on the middle weekend of the program to relax and to enjoy some of its famous attractions, including rafting and a cave trip.
This program begins and ends in Quito, Ecuador's capital city. On arrival and departure Sundays, depending on the timing of their flights, students will be able to explore Quito with their staff. On the final Saturday of the program, the group will have a day to tour the colonial Old Town and explore the Mitad del Mundo, a monument on the equator that divides the Northern and Southern hemispheres.
Students traveling onto or coming from a Loop Abroad program in the Galapagos can arrange for connecting flights into and out of Quito.
Itinerary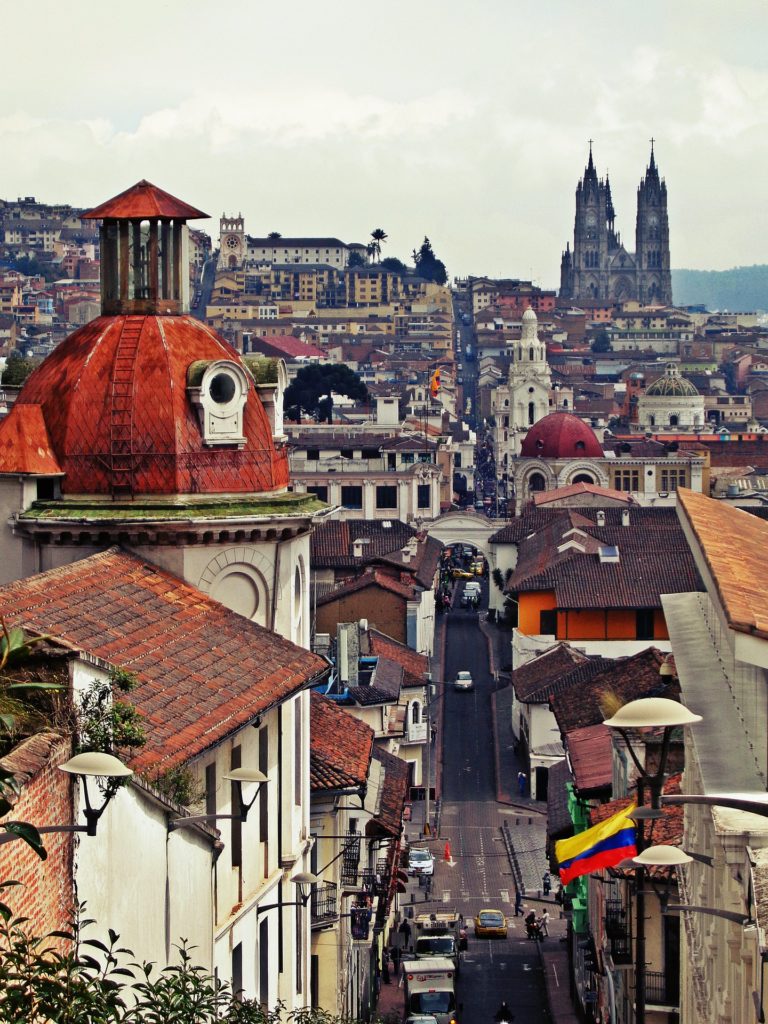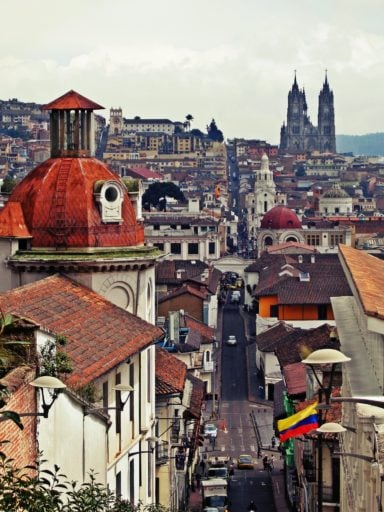 This itinerary is subject to change, but should give you a good overall program feel.
Arrive in Quito on Sunday and meet your group. Depending on the time your flight arrives, you may have a chance to explore some of the city with your group leader.
On Monday, we will make our way from Quito to Tena, with a stop along the way (weather-permitting) to visit some hot springs. Once we arrive in Tena, we'll enter the Amazon rainforest and travel by boat to the lodge where we'll be staying during the program.
Starting Tuesday mornings, our weekdays will be spent at amaZOOnico. We'll walk about ten minutes through the jungle from our lodge to amaZOOnico and take on the day's schedule. Most days will include:
Lecture by one of our veterinarians on Amazon conservation and animal care
Opportunities to lead visitor tours of the animals at amaZOOnico (a few students/day)
Assisting in helping to care for the animals, including cleaning and preparing food
Joining the staff vet on vet walking rounds to monitor animal care
Veterinary labs such as blood pathology
Collecting data from camera traps for research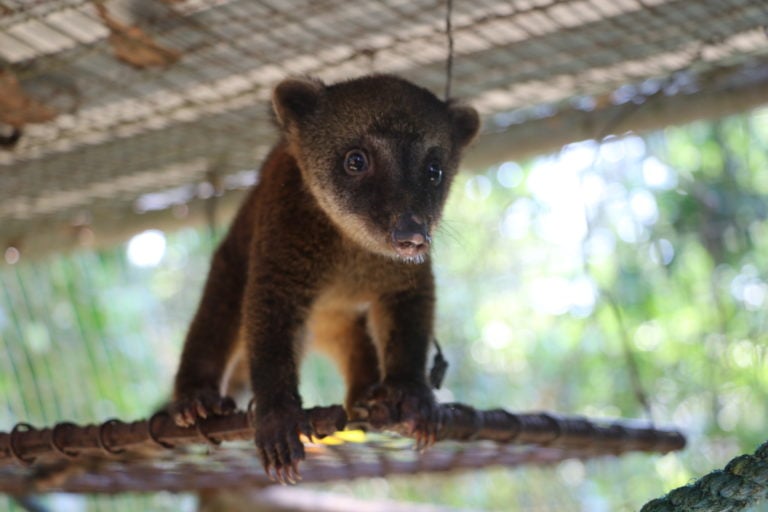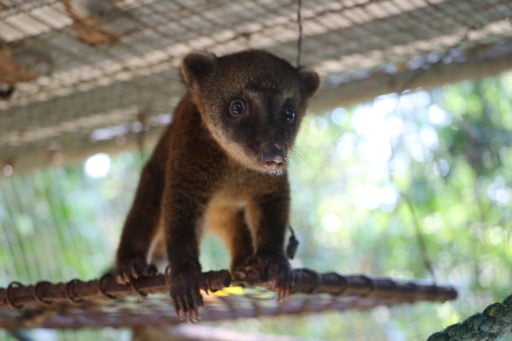 During the weekdays, we will also:
Perform ethograms on animals and design and implement enrichment projects for them
Assist and observe the vet in performing any necessary medical care
Practice and learn some Spanish for veterinary medicine (based on your level – no experience required)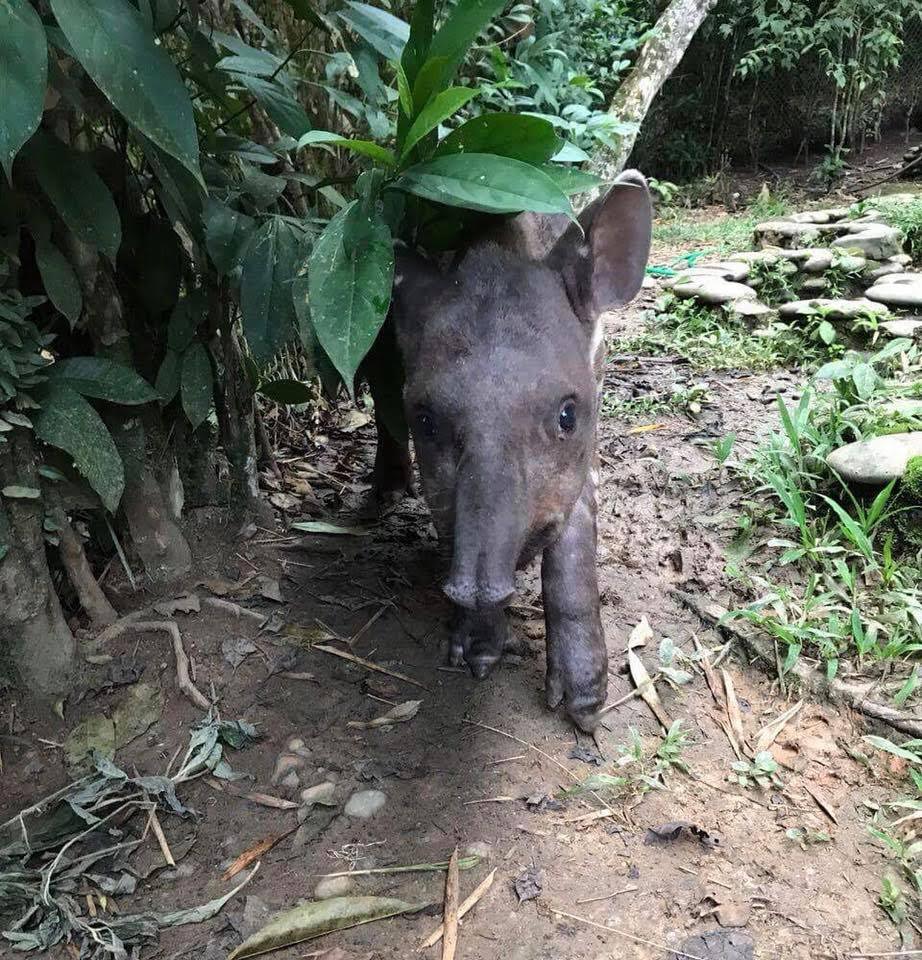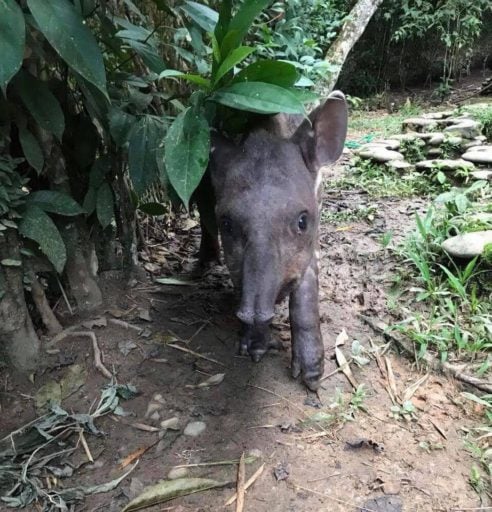 Please note that most of the animals at amaZOOnico cannot be handled, as they are wild animals and our goal is to provide them with only the care that they need to stay healthy and safe. You may be in the enclosures with birds, tapirs, tamarins, guatins, coatis, and tortoises. There is no contact permitted with the captive or free monkeys.
During your program, Loop Abroad and amaZOOnico will offer a two day free pet clinic for the neighboring villages and people who live in the area. During this time, you will work as a team with your veterinarians to provide free medical care for cats and dogs, including vaccinations, skin and ear treatments, and spay and neuter surgeries.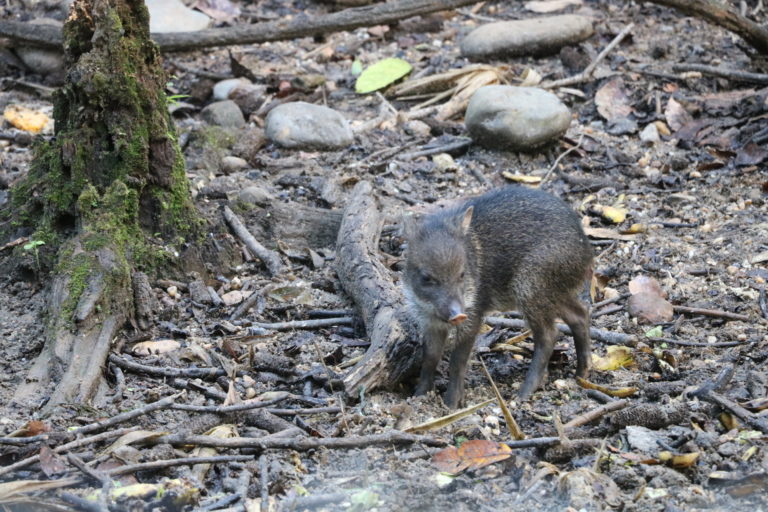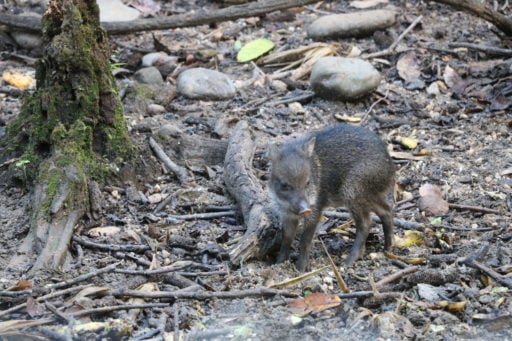 You will learn from your veterinarians and the amaZOOnico vet, both through lecture and labs, how to assist in providing this care, from safely handling dogs and cats to performing physical exams to giving vaccinations to assisting in spay and neuter surgeries, anesthesia monitoring, and recovery. This project allows our vet staff to work as a team across cultures, allows you to get invaluable veterinary experience, and allows Loop Abroad to provide free medical care to animals who might otherwise be far from a vet, and to control the pet population via spay and neuters.
In the evenings, we will relax as a group at our nearby lodge.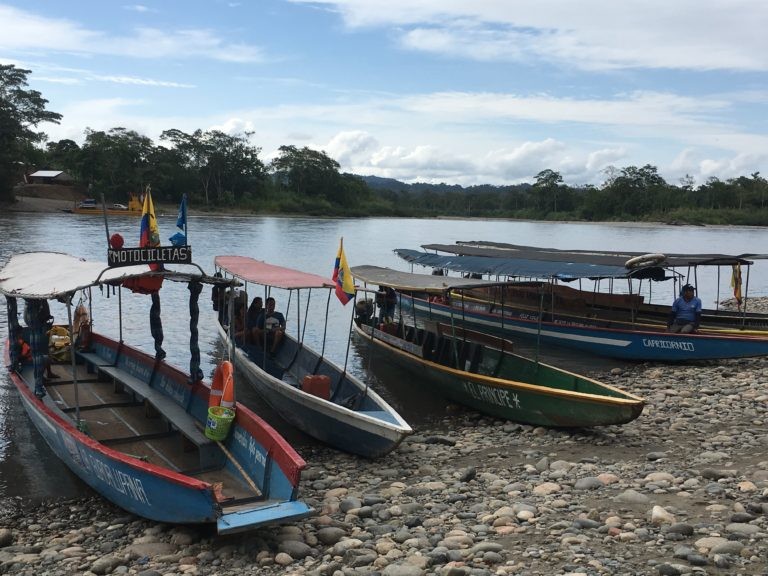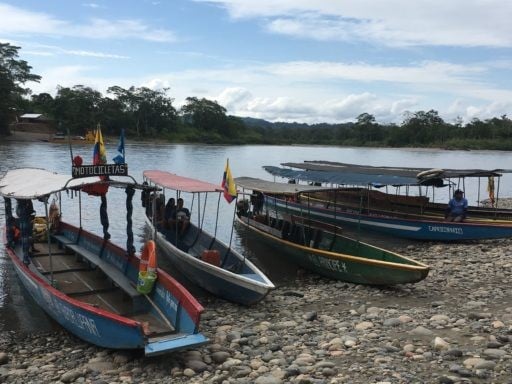 On the weekend in the center of the program, we'll take a break from amaZOOnico and travel to Tena, which is famous for its rafting. We'll have a rafting trip, visit a local cave system, and have some free time to relax and explore the town.
On the last Friday of the program, we will make our way back to Quito. We will spend Saturday touring the colonial Old City of Quito, and also visit Mitad del Mundo, the famous "middle of the world" monument on the Equator, where you can grab a cool photo of yourself in the North and South hemispheres.
Students can depart from Quito any time on the final program Sunday. Students leaving later in the day will have time to explore in Quito with their staff.
Amazon Animals
Who lives at amaZOOnico? It's important to note that the animals at amaZOOnico vary. This is a true rehab and release program, so lots of animals come and go.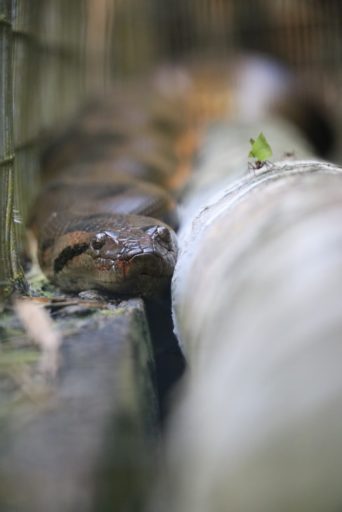 Here's who's usually there:
LOTS of birds, including toucans and parrots
Anacondas
Tapirs
Caimans
Lots of primates, including capuchin monkeys, tamarins, woolly monkeys, and spider monkeys.
Guatins
Coatis
Jaguarundis
Tigrillos
Turtles
Tortoises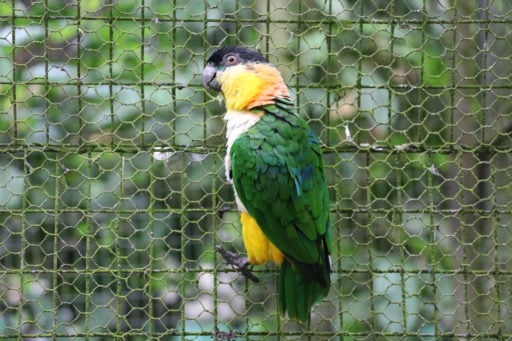 In addition, troops of free spider monkeys and squirrel monkeys live on or near the  property and are easily seen each day.
For two days of your program, your Loop Abroad group will host a free veterinary clinic for dogs and cats owned by people in the area, where we can provide vaccines, physical exam, skin treatments, wound care, and sterilization surgeries. So we'll have plenty of companion animals around too!